This post is sponsored, however 100% of opinions are my own.
If I had to name one dessert to eat for the rest of my life it would be red velvet anything. I'm in love with the combination of chocolate and decadent cream cheese.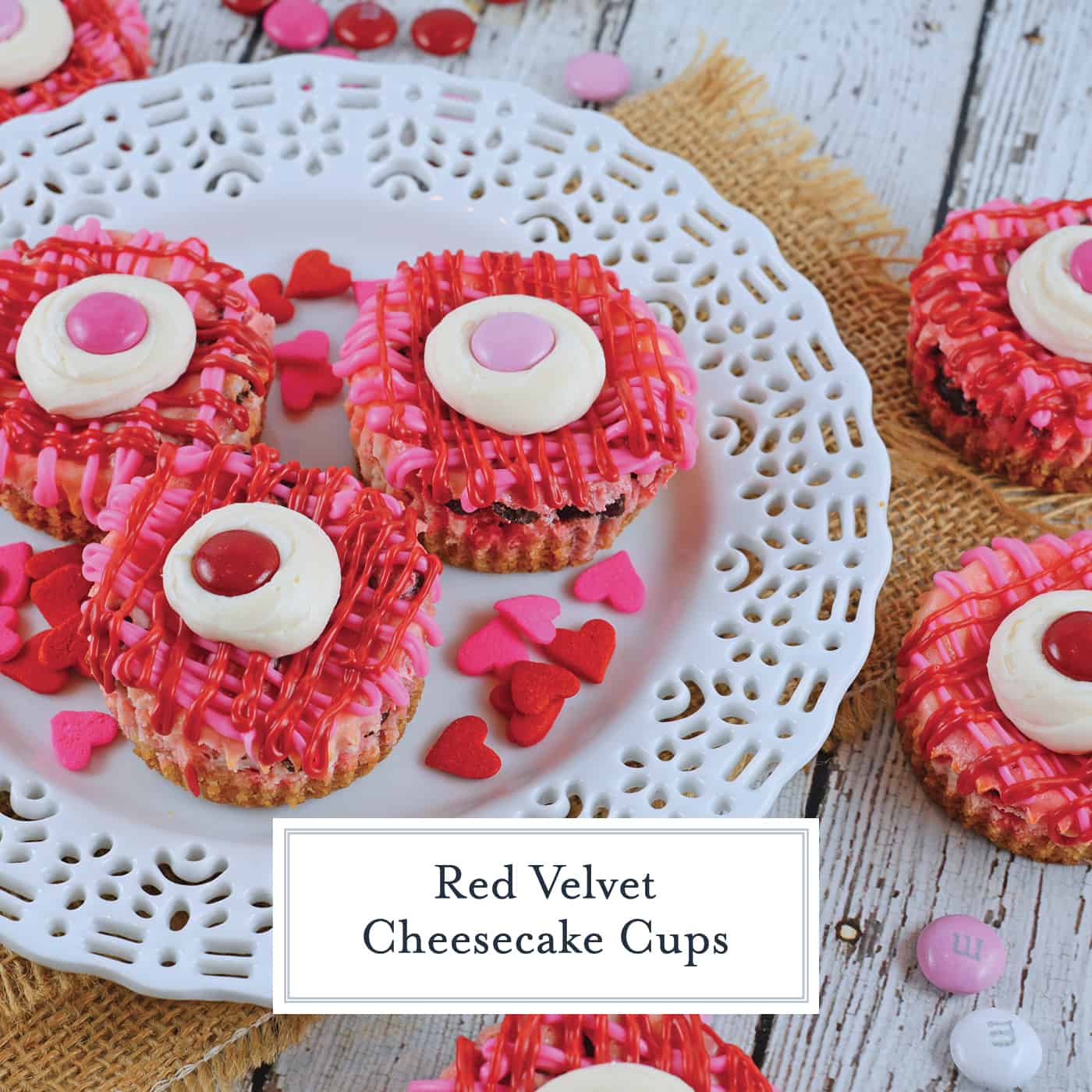 Red Velvet Cheesecake Cups are mini bites of creamy cheesecake with a vanilla cookie crust. Topped with a drizzle of chocolate, cream cheese frosting and red velvet M&Ms.
It's funny actually, because as a kid I refused to eat anything with cream cheese and these days still won't eat it plain, but when it comes to red velvet cake with cream cheese frosting, I swoon.
These little mini red velvet cheesecake cups are just perfect. Small enough to just have a few bites, but enough to get my red velvet fix.
If you can't find the red velvet flavor, no worries, just make them without or with regular M&Ms. Also be warned. After refrigerating, they come out looking a little wrinkly.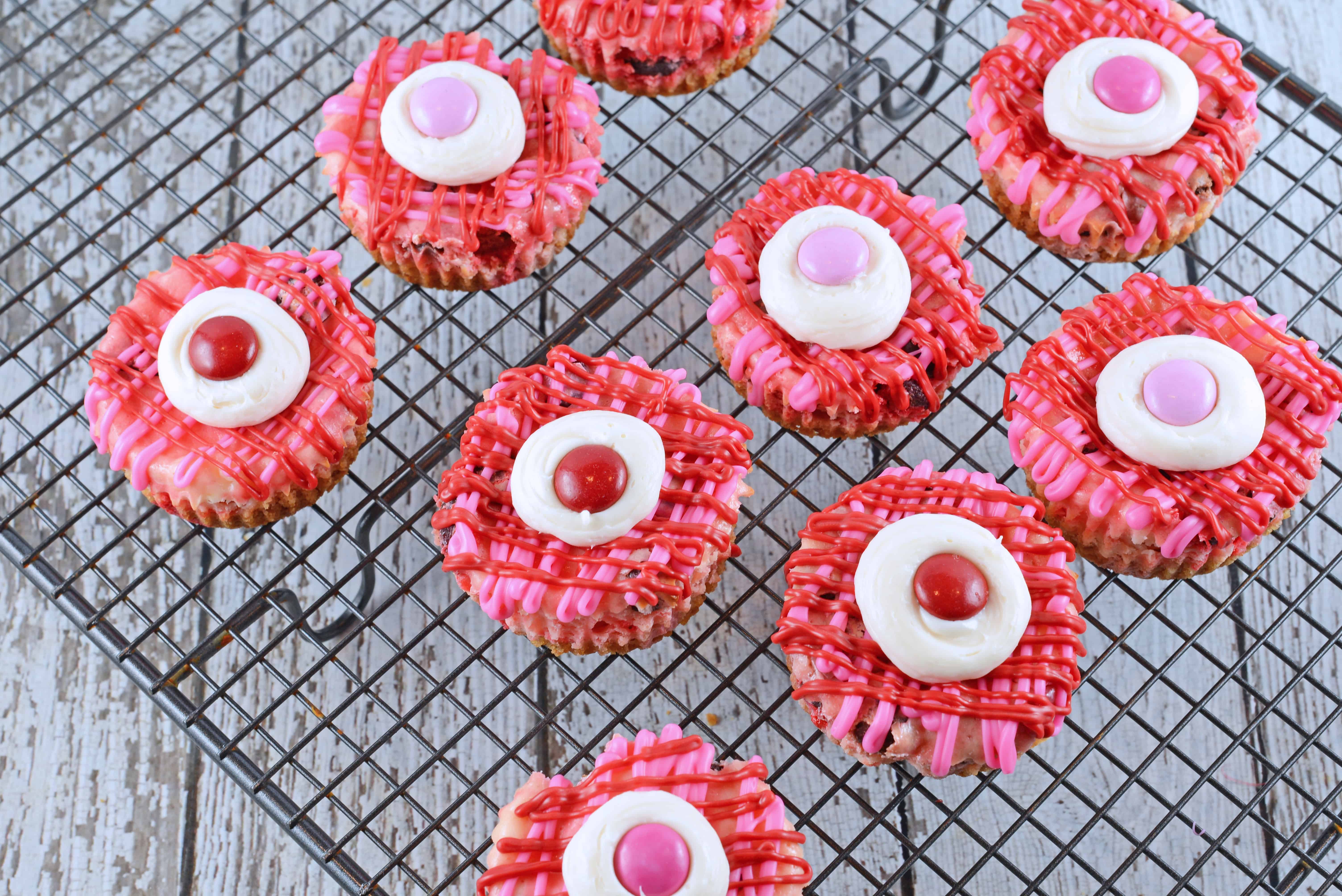 Not so pretty. Which is where the embellishment comes in. Chocolate and frosting to the rescue! Tada: beautiful!
These red velvet cheesecake cups are probably a little different than what you are expecting. The actual cheesecake is plain old vanilla, but I used M&M Red Velvet flavor in the cheesecake with cream cheese frosting to give it the hint of traditional red velvet cake.
To be honest, Red Velvet Cheesecake Cups were so good, I could have eaten the whole batch by myself. However, I am a good person and ultimately shared.
What did my friends have to say? These are exact emails I received in in return:
"They are SOOOOOOOOOOOOOOO Good :)" -Brandon B.
"If you haven't had this yet, it is my favorite Jess creation EVER, and that's saying something!" – Mike V.
"They really are delicious!! Thank you!" – Melissa V.
"It's really nice- was it made with the new flavor M&M?" – Devang G."OMG!!!!!! It didn't stand a chance! That was frickin' amazing!!! My head is spinning off my shoulders!" -Bonnie S."Only because my son is not here and I am an extremely good friend, I gave my second Red Velvet Cheesecake Cup to my neighbor and she was super impressed." – Gretchen S.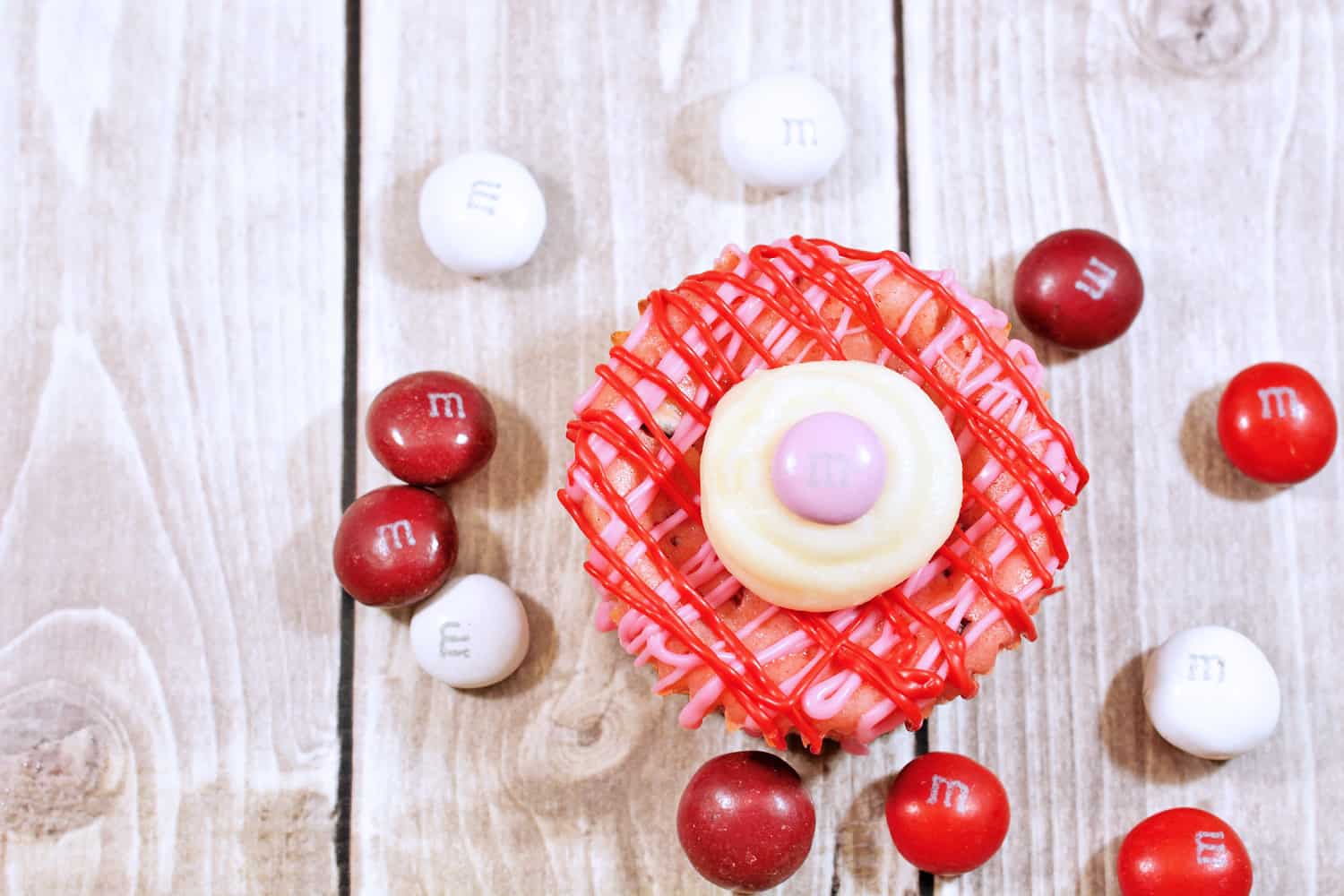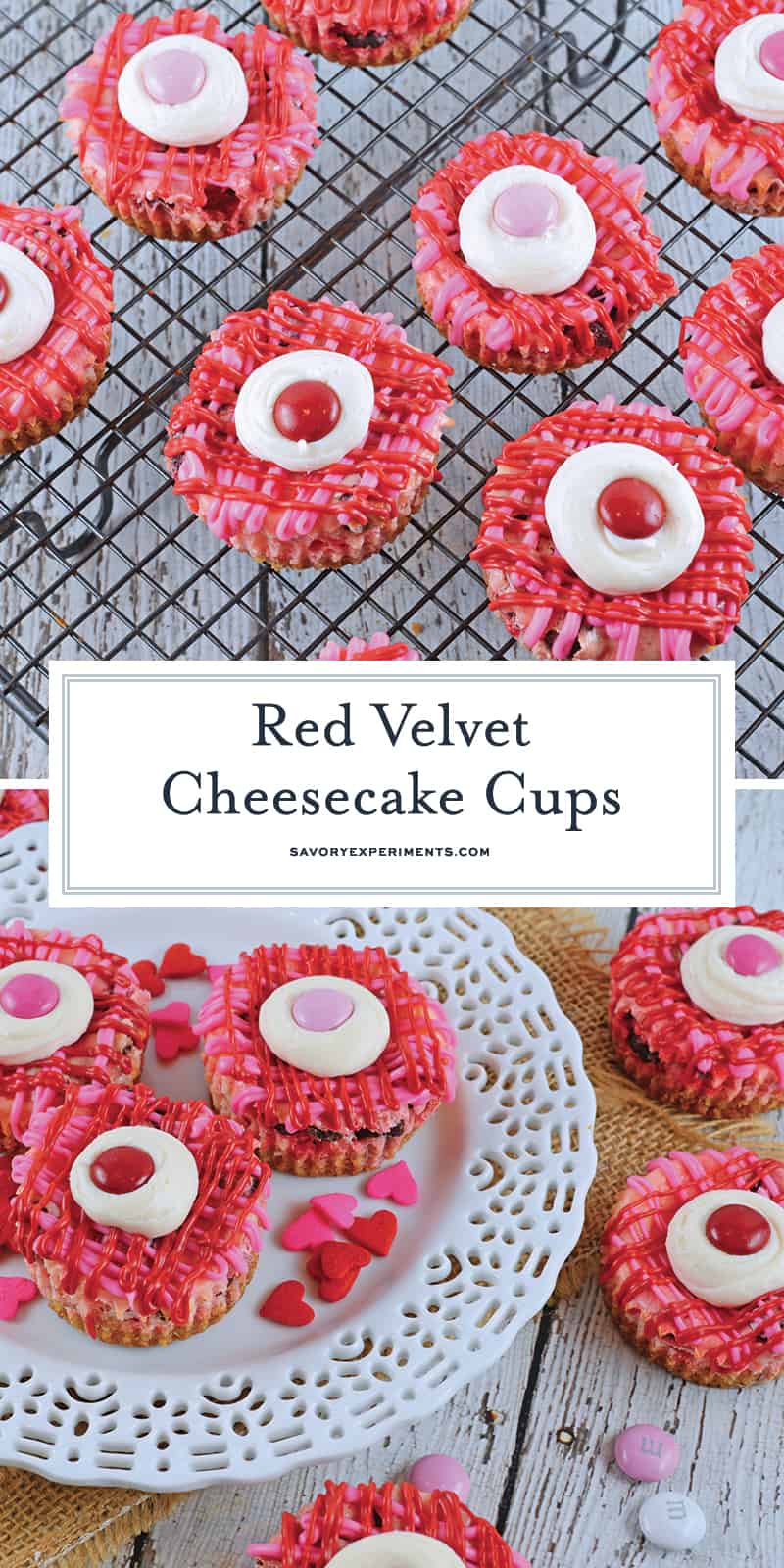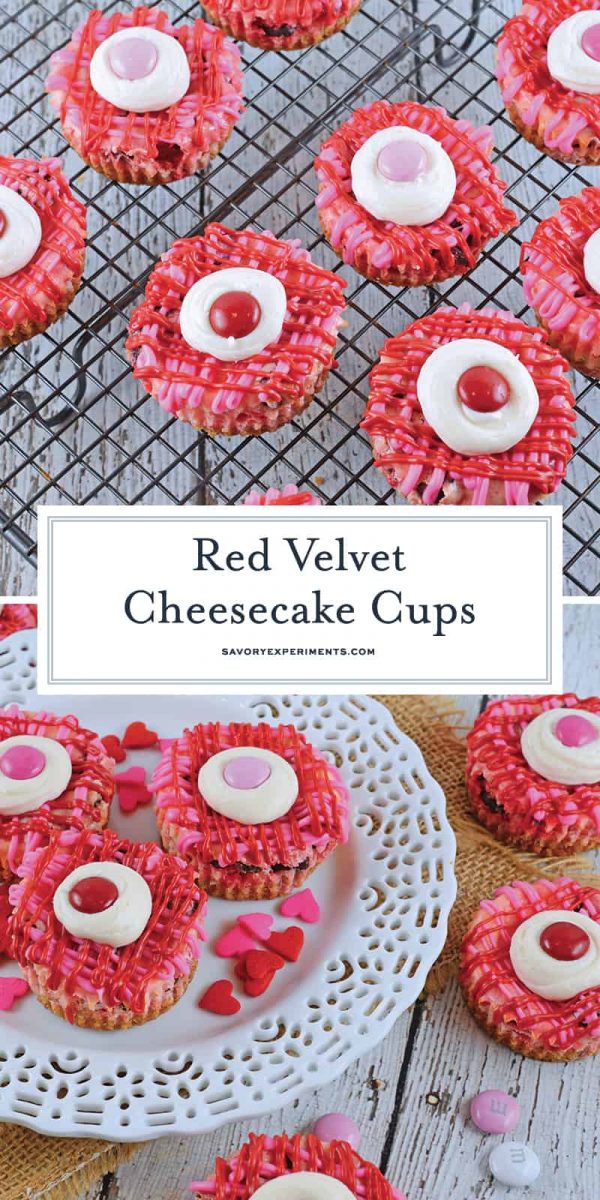 CONNECT WITH SAVORY EXPERIMENTS!

Be sure to follow me on social media, so you never miss a post!

Facebook | Twitter | Youtube
Pinterest | Instagram

Get our FREE 8 Day E-Course on How to Be a Better Home Cook. Sign up HERE!