These seasoned potato wedges are covered in a mouthwatering blend of spices and baked until they're perfectly crisp. You'll find yourself craving these Spicy Baked Potato Wedges for every meal.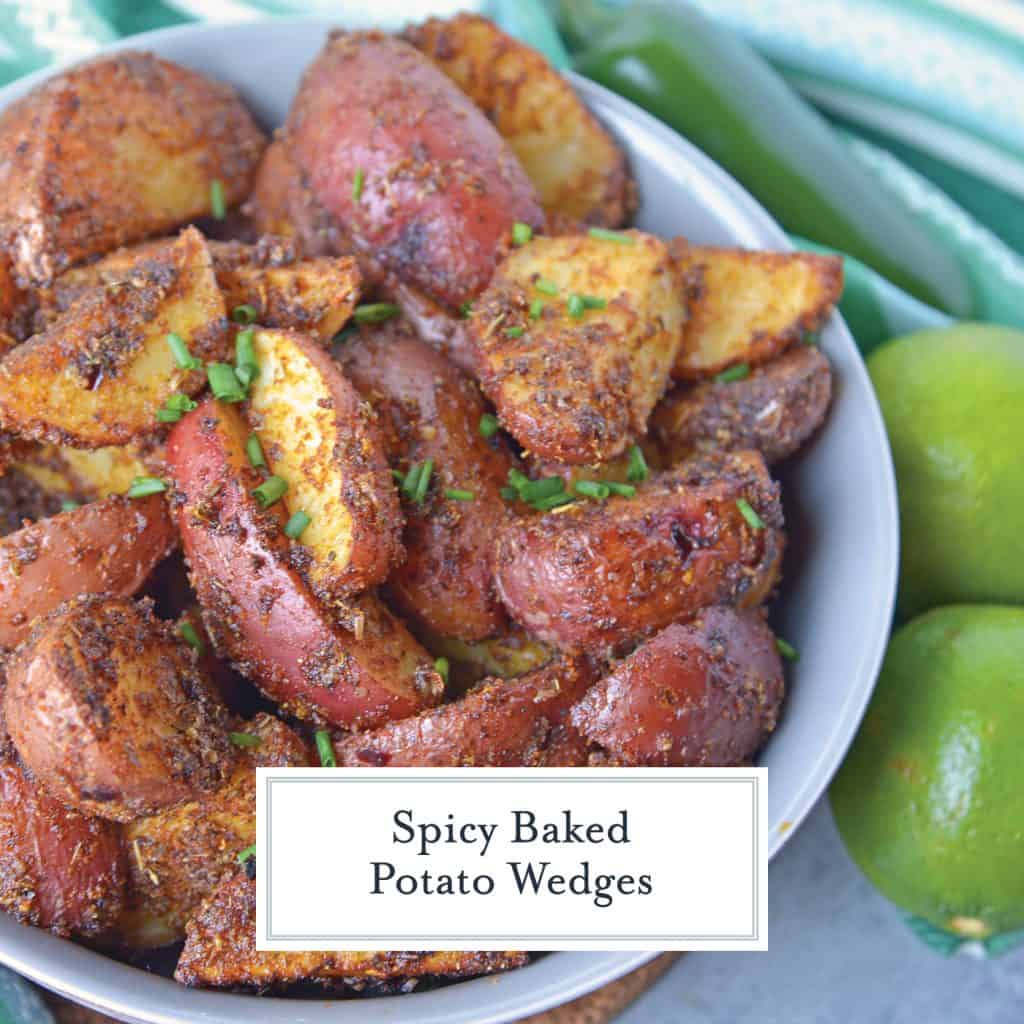 These Spicy Baked Potato Wedges are the best side dish to serve with a juicy hamburger. Tossed in a zesty spice blend, they are baked to crispy perfection.
I've said it before, I'll say it again. I could eat potatoes day and night, every day of the year and never get bored. So many varieties, they are essentially a starchy blank canvas to create so many spud inspired meals!
This is yet another potato recipe I came up with. When I'm cooking, I mentally through a list of what I have and if potatoes will go with a meal. You can cube them, shred them, bake them whole, or cut them into wedges.
The possibilities are endless, but right now, I am really and truly on a potato wedge kick. They are great for finger meals like a juicy hamburger or alongside skewers or kabobs.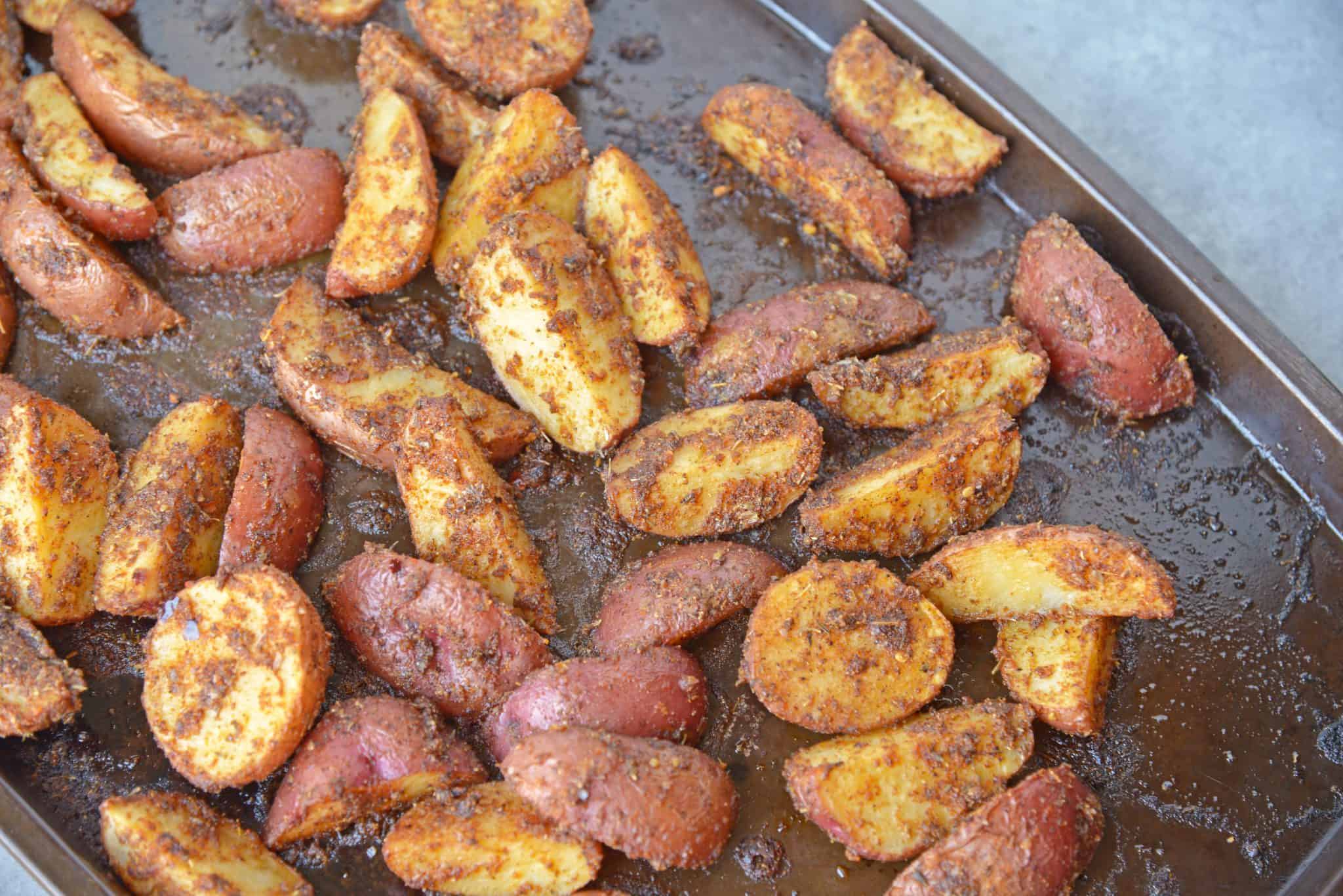 This week I was hoping to switch flavors up a bit. Now I have a deep appreciation for a seasoned french fry and that sparked an idea. What different seasoning blends can I come up with?
Well, this one is based on the flavors of taco night. I sliced some gorgeous red potatoes into thick wedges and tossed them in some vegetable oil.
Then I took my homemade taco seasoning and sprinkled it all over the wedges until they were fully coated. A quick trip to the oven and voila!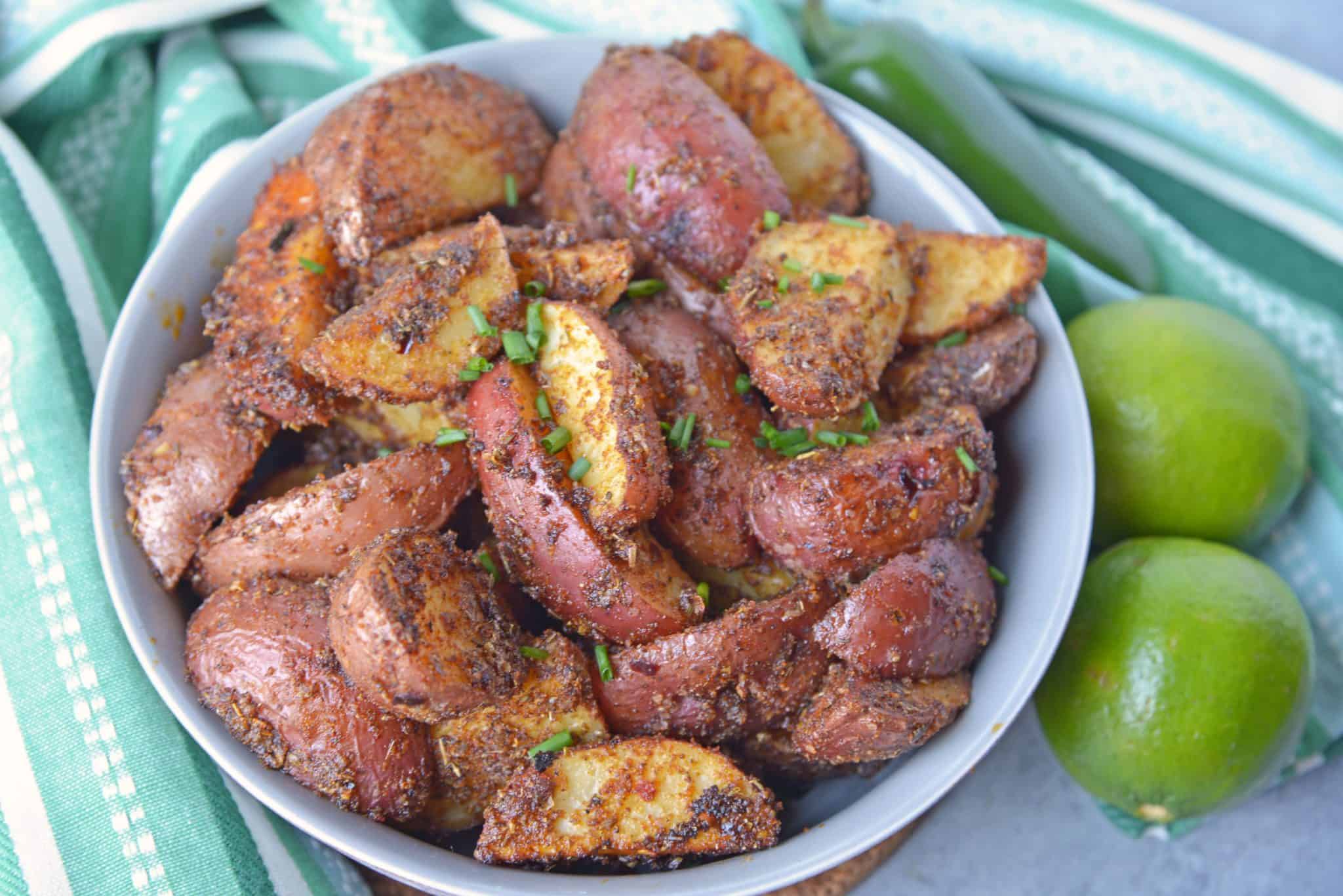 You may think a potato is a potato and that they are all the same, but that would be like comparing a green apple to a red apple. They all have unique qualities that make them great for different recipes
Some are fantastic for baking whole while others are perfect for hashbrowns. There are those that make a perfect mashed potato and those that were destined for the fryer. Most (if not all), are great for roasting in the oven.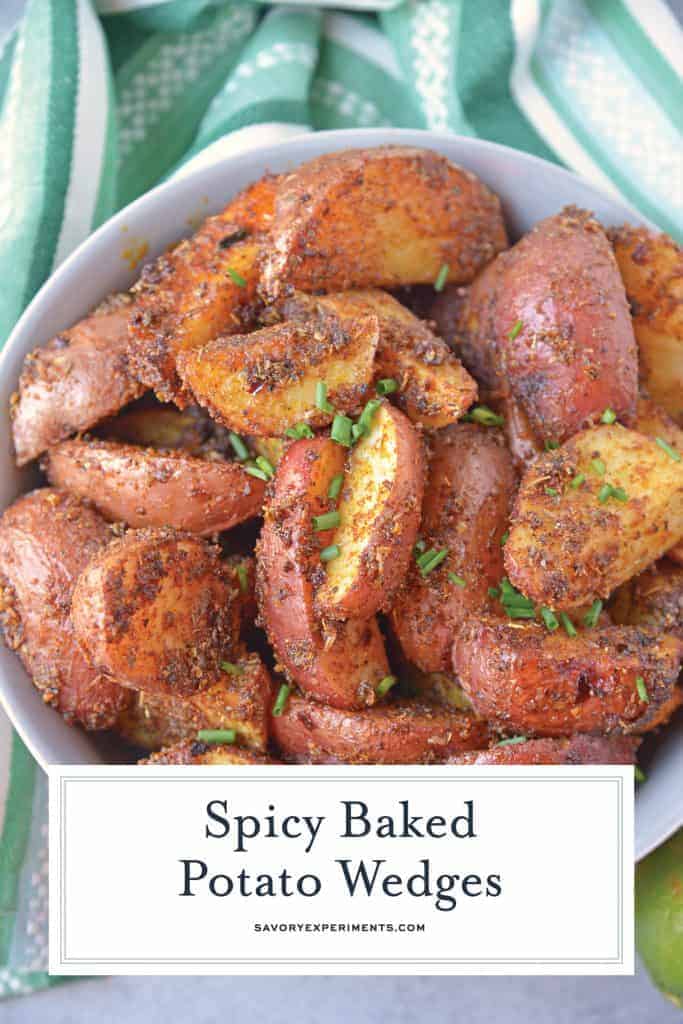 Red potatoes are great because they are high in moisture and low on starch. They also feature a thin skin. All of these attributes translate to the perfect roasted wedge.
This potato wedge recipe was created to serve with my Mexican Taco Burgers. I wanted the traditional French fry for my hamburgers but instead of the classic cut, I went with the wedge or steak cut.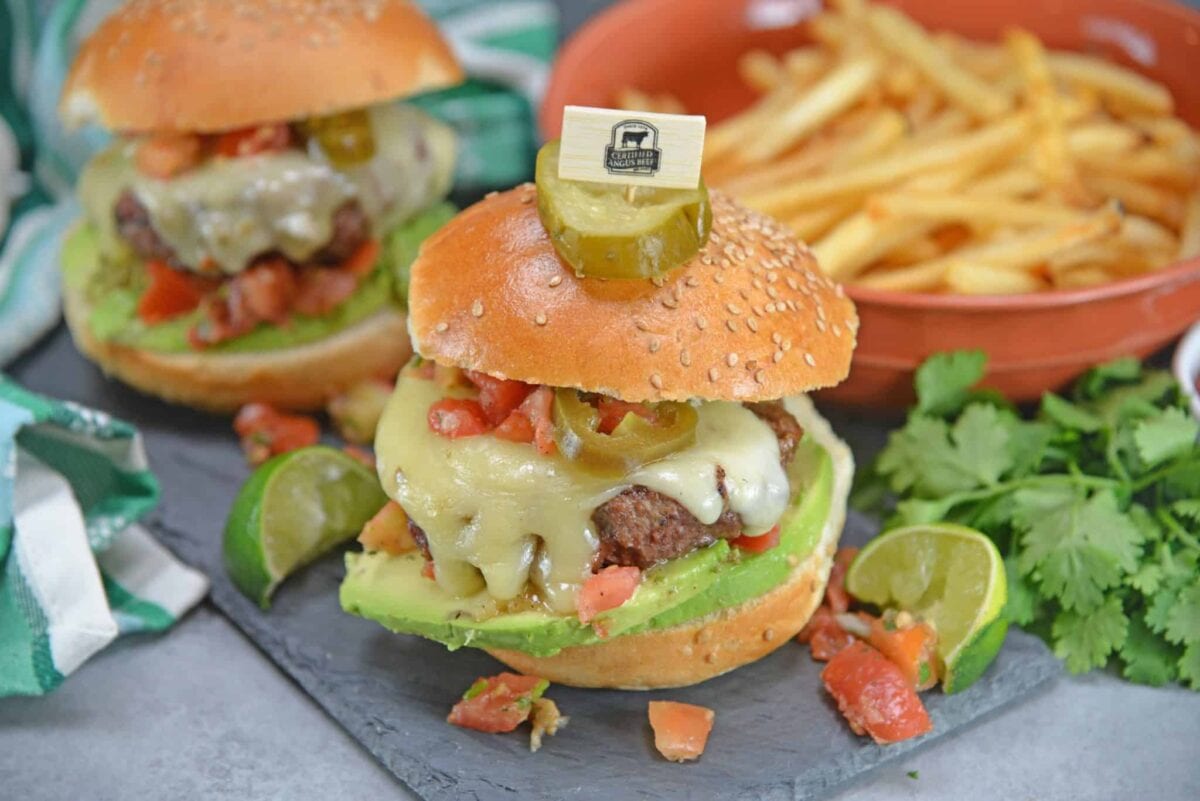 These save time and the headache of having to heat up hot oil. Another time saver time, albeit small, is to use premixed/packaged taco seasoning instead of mixing your own together.
Whether you make these baked potato wedges for a family meal or to serve at a bbq, they'll be a hit that everyone will love! You might even find yourself making them on their own for lunch. (I won't tell.)
Serve them with spicy ketchup or even spicy aioli for an extra kick!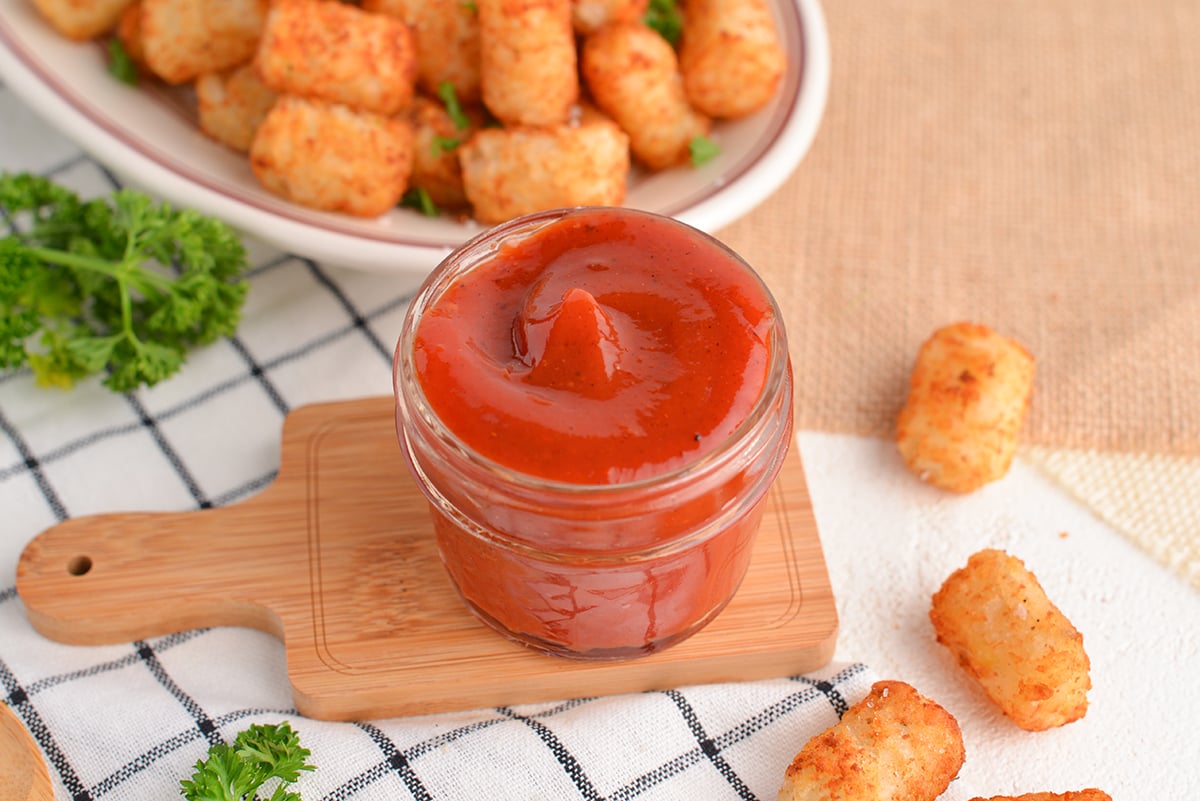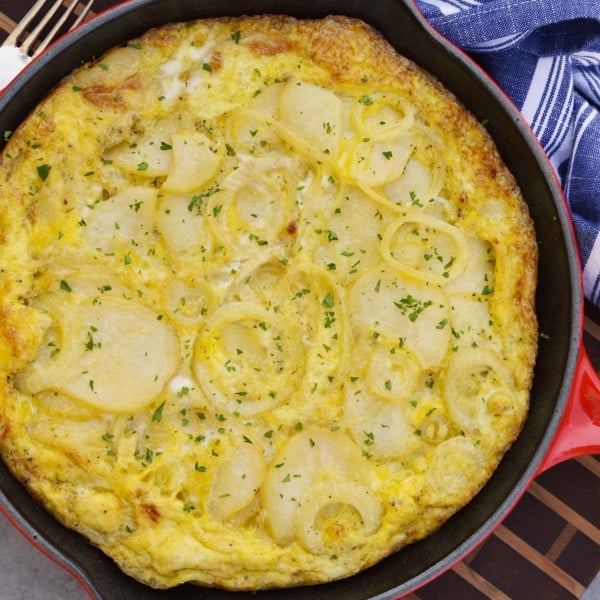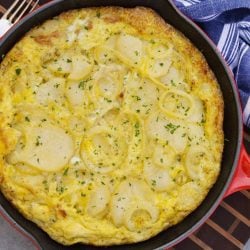 Tortilla Espanola
Tortilla Espanola, also known as Spanish Tortilla or Potato Tortilla, is a Spanish egg dish made with fried potatoes, onions and cheese.
See The Recipe!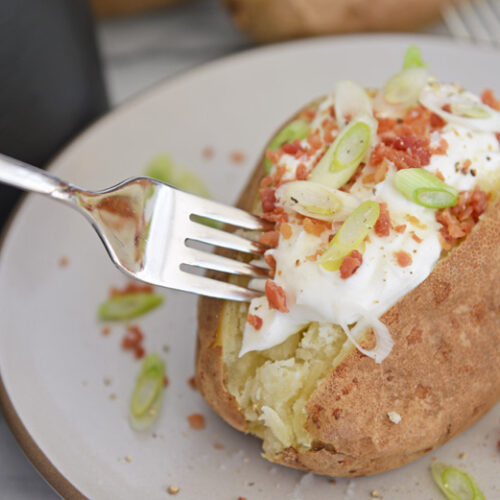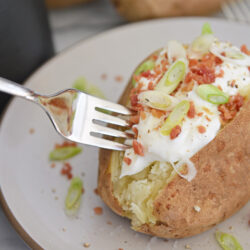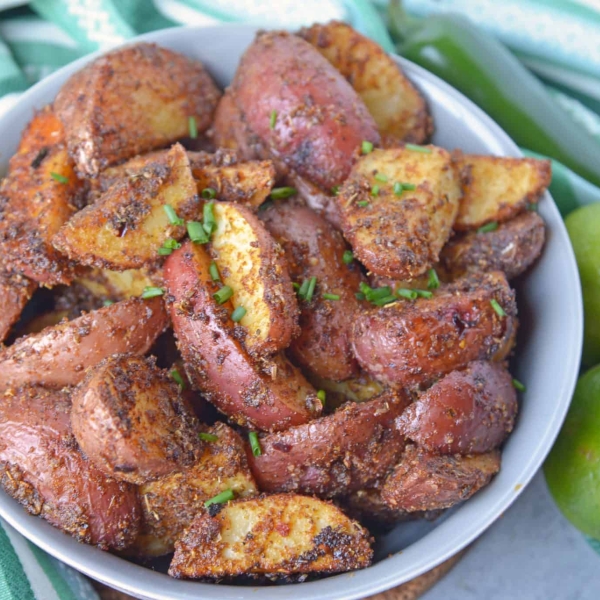 Spicy Baked Potato Wedge Recipe
These Spicy Baked Potato Wedges are the best side dish to serve with a juicy hamburger. Tossed in a zesty spice blend, they are baked to crispy perfection.
Instructions
Preheat oven to 400 degrees. Cover a large baking sheet with aluminum foil.

Rinse and scrub potatoes. Cut into wedges, approximately 6-8 wedges for each potato.

Mix chili powder through sugar in a small bowl.

In a large mixing bowl, toss potato wedges with vegetable oil. When fully coated, toss with spice mixture.

Pour into a single layer to baking sheet. Bake for 15 minutes. Remove, flip and return to oven for 15 minutes.

Remove and serve with spicy ketchup.

If you've tried this recipe, come back and let us know how it was!
Nutrition
Calories:
198
kcal
,
Carbohydrates:
27
g
,
Protein:
3
g
,
Fat:
9
g
,
Saturated Fat:
7
g
,
Sodium:
437
mg
,
Potassium:
719
mg
,
Fiber:
3
g
,
Sugar:
4
g
,
Vitamin A:
475
IU
,
Vitamin C:
13
mg
,
Calcium:
23
mg
,
Iron:
1.5
mg