Spicy ketchup is the bomb! I'm a believer that sauces and condiments make or break a recipe. They can elevate or add layered sophistication to any basic meal.
Even ketchup.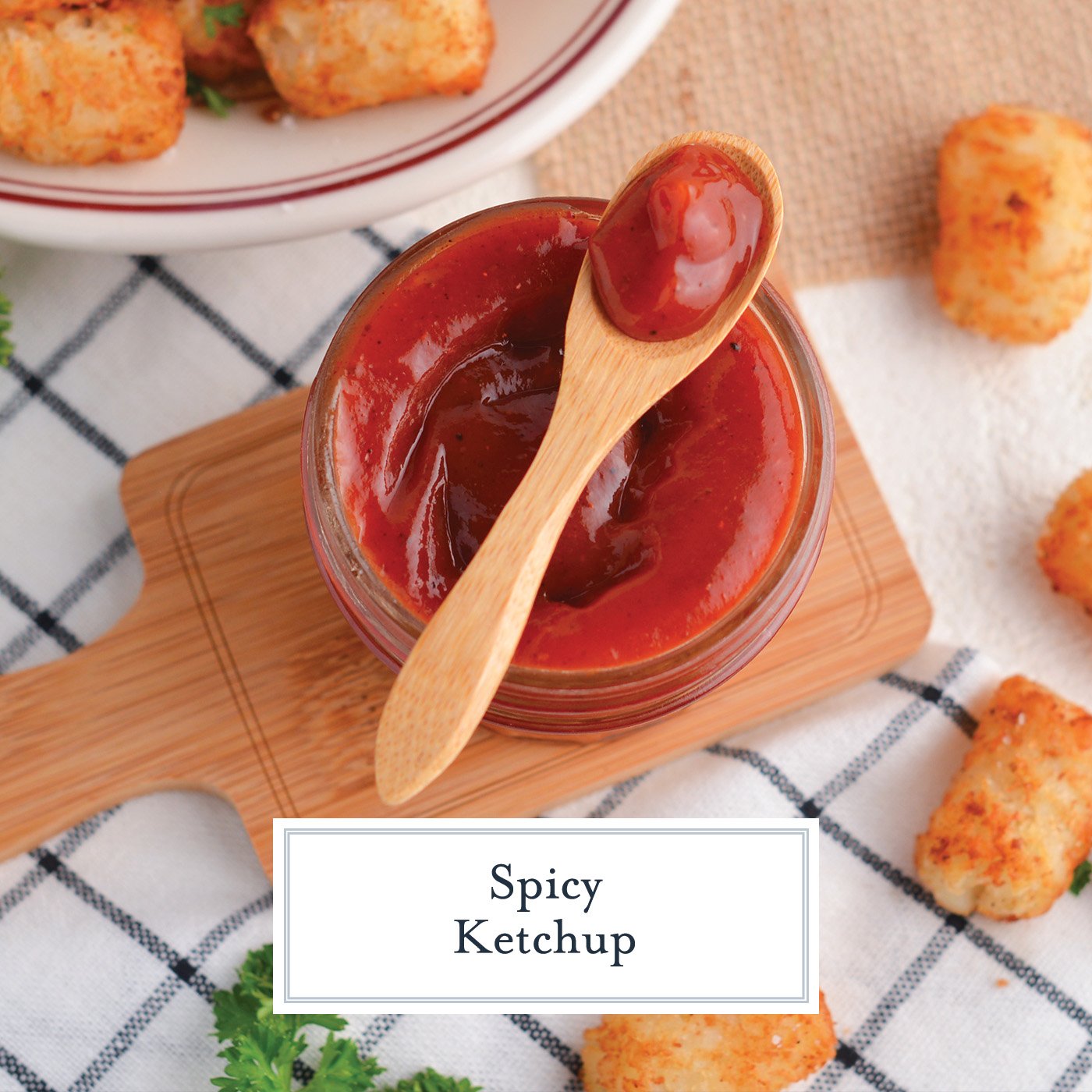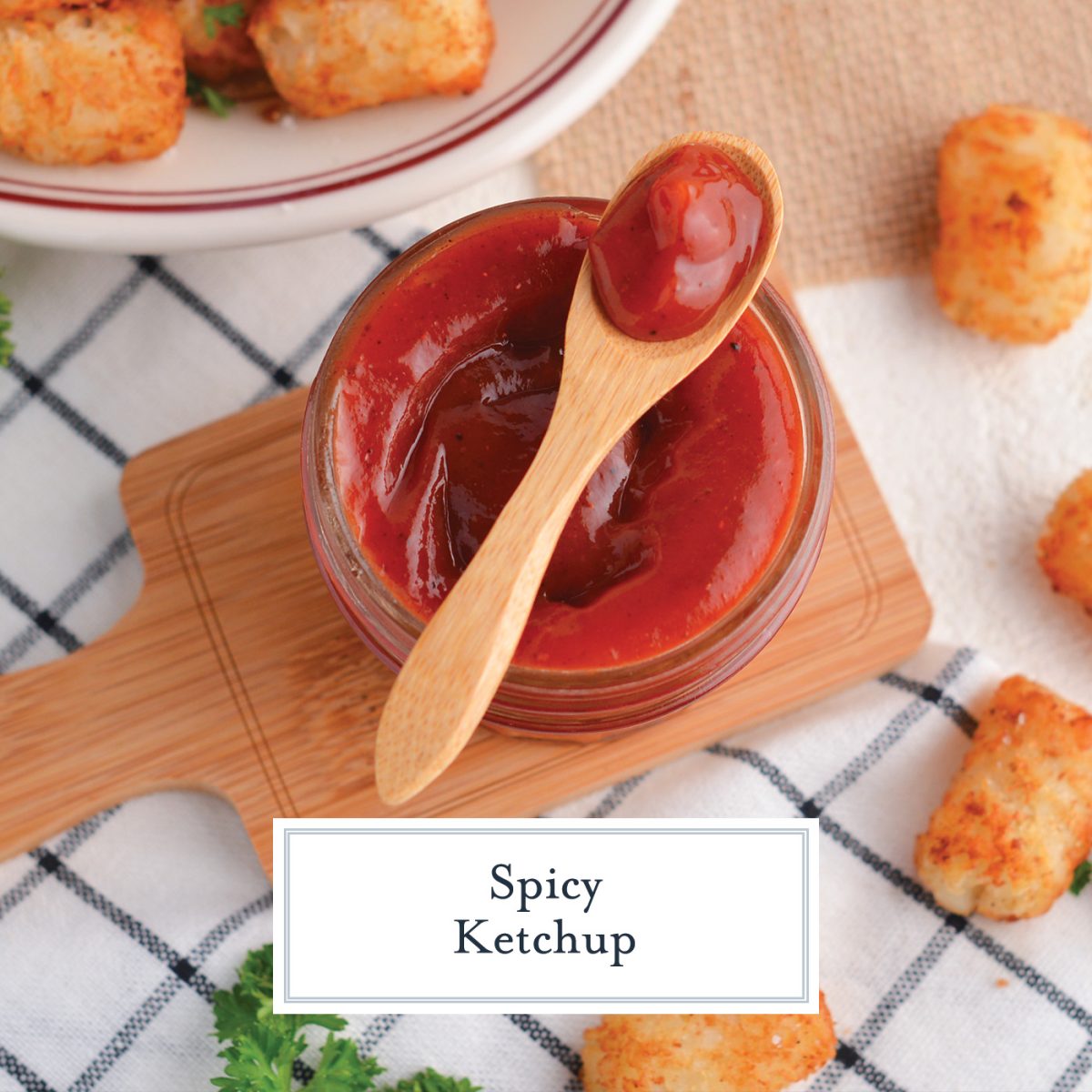 Spicy Ketchup is a sauce that kicks up a classic and favorite. Serve this hot ketchup recipe with fries, a burger or hot dog or anything else that needs zing!
Spicy Ketchup Recipe
Even the simplest of meals can be taken up a notch by simply adding a sauce or condiment. And the sauce or condiment doesn't need to be all that fancy or complicated. Take ketchup for example…
Most people think ketchup is made with tomatoes and while tomatoes are the base, it also includes vinegar and sugar along with a variety of other spices.
Every recipe varies, but most commonly used are onion, allspice, coriander, cloves, cumin, garlic, or mustard.
For my Spicy Ketchup, I was making Taco Burgers and found some fries lurking in the depths of my freezer. But why would I want to serve plain, old ketchup with such a spectacular burger?
How to Make Spicy Ketchup
With just a little bit of hot sauce and a swirl of hot chile powder, I whipped up a condiment in under 2 minutes that my family loves.
Ketchup- The base of the recipe, it can't really be swapped, but feel free to make homemade ketchup or use a sugar free version.
Hot Sauce- One half of what gives it spice. Use tabasco or a general hot sauce. For a lot of heat, opt for a ghost pepper hot sauce.
Cayenne Pepper- The other half of the spice. The blend adds layers of sophistication.
The measurements can be adjusted based on personal preference. Just place all of the ingredients in a bowl and mix well. Letting the flavors marry in the fridge for an hour or two will help them feel combined, but isn't mandatory.

Did you know... original ketchup recipes included egg whites, mushrooms, oysters, mussels, or walnuts? Now days they are mostly just tomato based.
From what I hear the fast food chain Whataburger also uses a spicy ketchup on some of their burgers. I've never had a Whataburger, so I can't attest to if this recipe tastes at all like that one.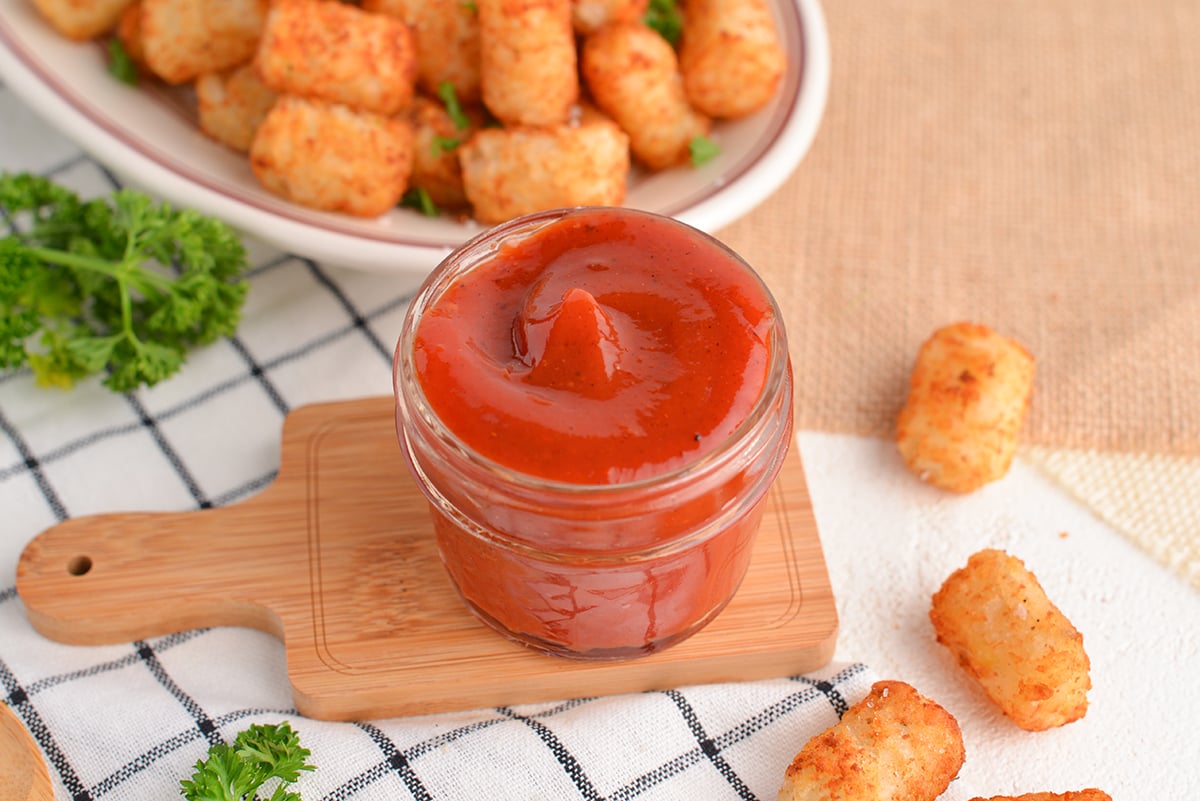 Storage
Store your ketchup in an airtight container in the fridge for up to a week. It can probably last longer, but I doubt there will be any left and you'll be on to making a new batch!
Like regular ketchup, it is freezer friendly.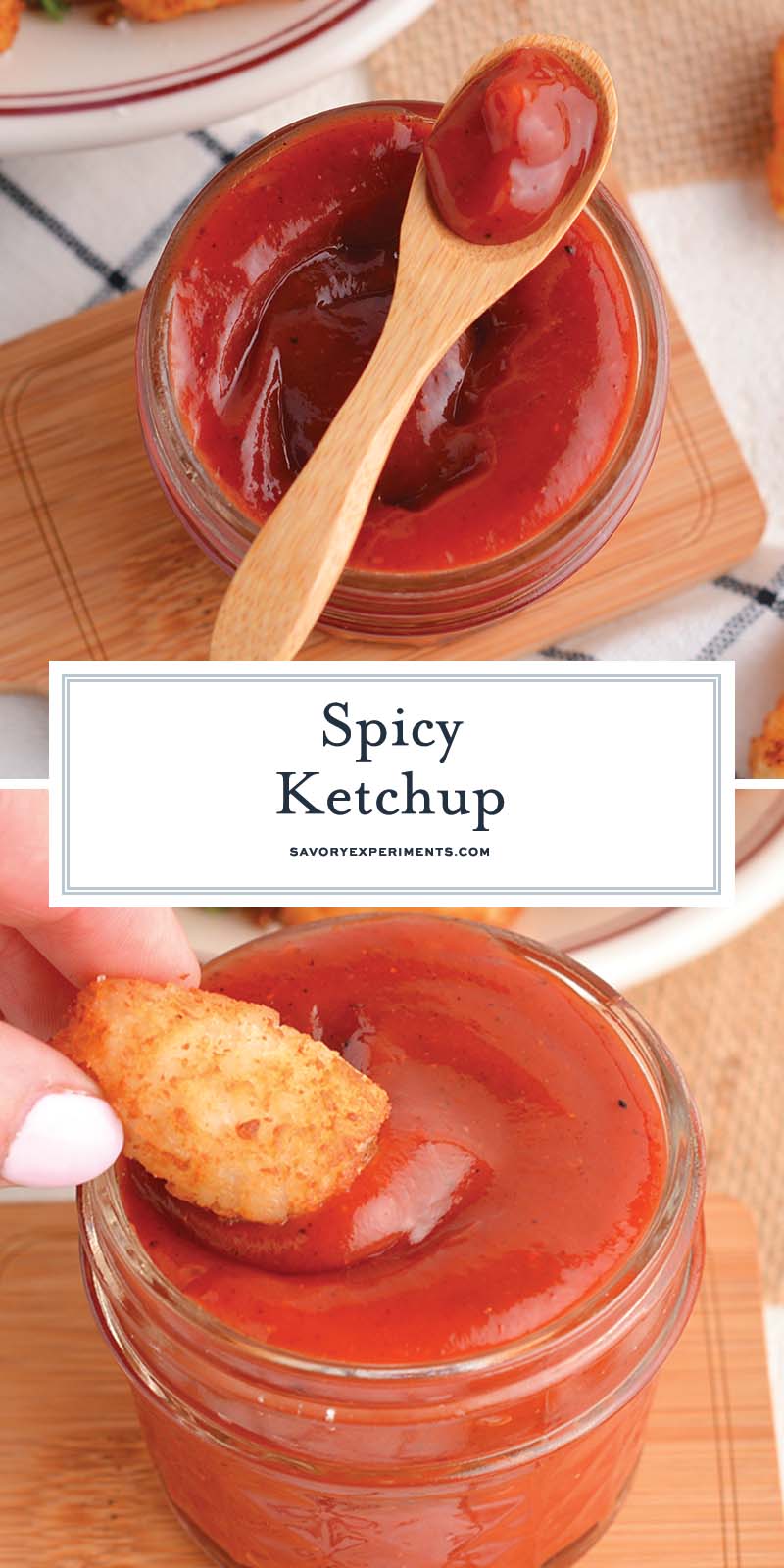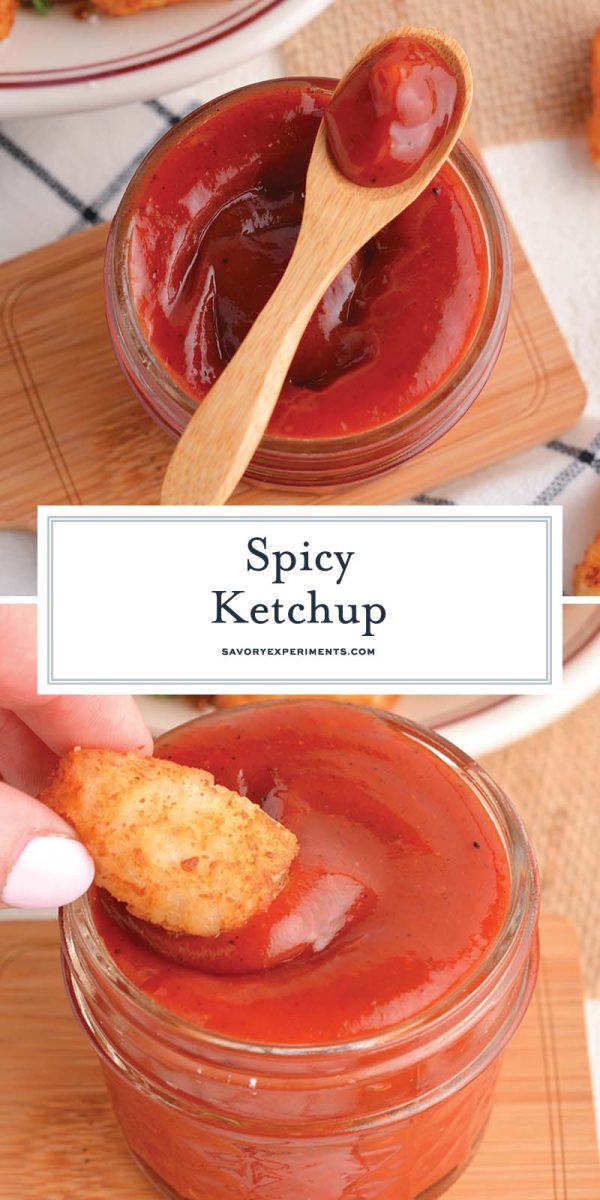 More sauce recipes you might enjoy!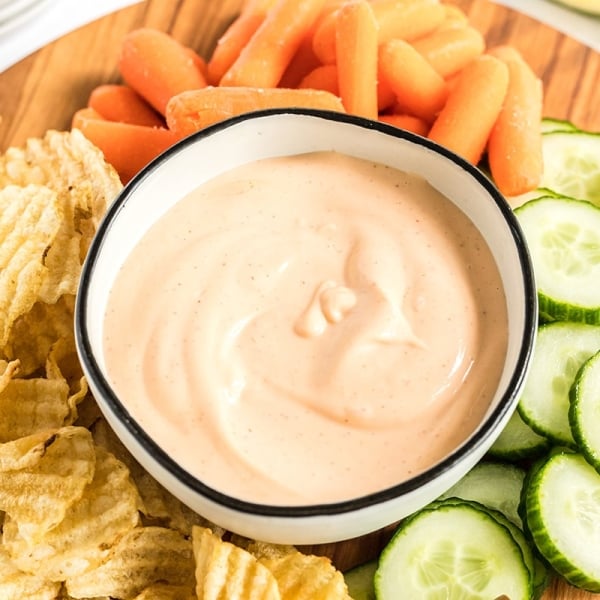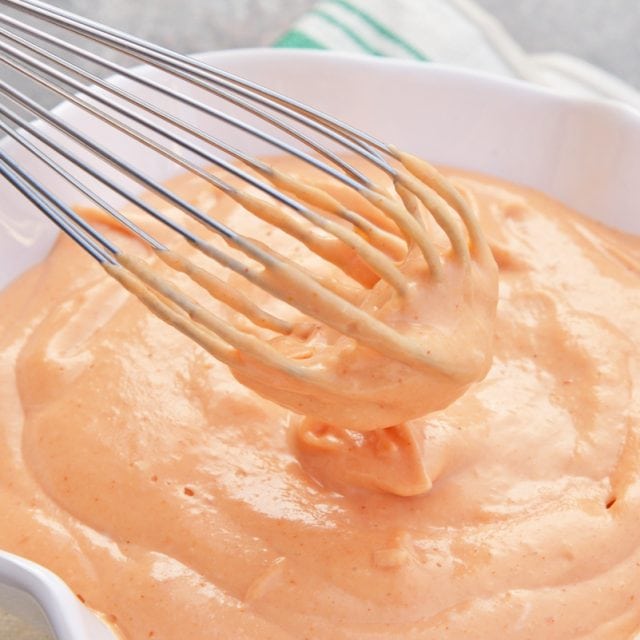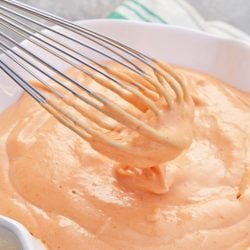 Want a smoking hot spicy ketchup? Use ghost pepper sauce or habanero hot sauce, but for milder flavor, aim for a smoky Chipotle Tabasco.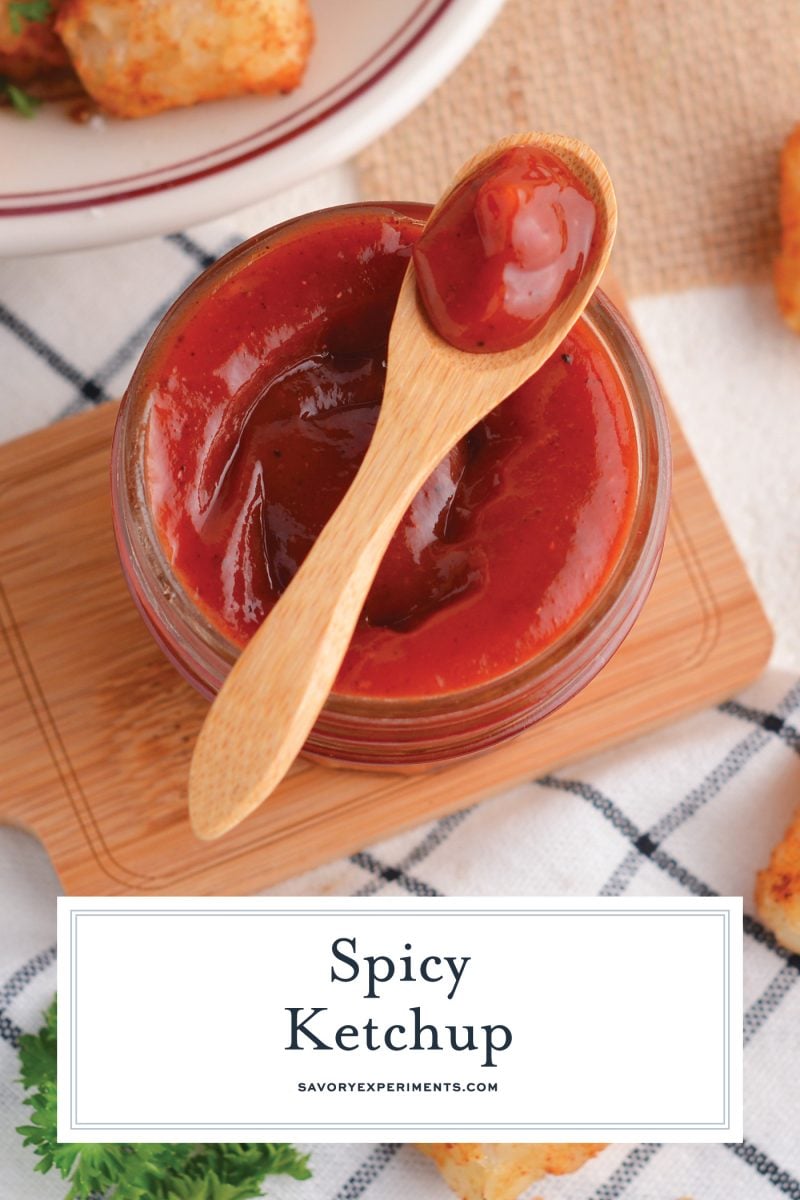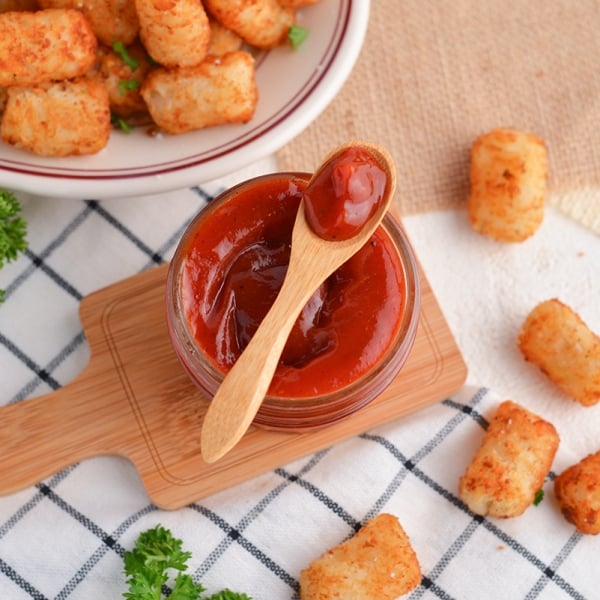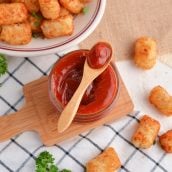 Spicy Ketchup
Spicy Ketchup is a sauce that kicks up a classic and favorite. Serve with fries, on a burger or hot dog or anything else that needs some zing!
Instructions
Combine all ingredients in a bowl and stir well.

If you've tried this recipe, come back and let us know how it was!
Nutrition
Calories:
137
kcal
,
Carbohydrates:
32
g
,
Protein:
1
g
,
Sodium:
1210
mg
,
Potassium:
378
mg
,
Sugar:
26
g
,
Vitamin A:
910
IU
,
Vitamin C:
7.9
mg
,
Calcium:
19
mg
,
Iron:
0.5
mg