Spicy ketchup is the bomb! I'm a believer that sauces and condiments make or break a recipe. They can elevate or add layered sophistication to any basic meal.
Even ketchup.
Spicy Ketchup is a sauce that kicks up a classic and favorite. Serve this hot ketchup recipe with fries, a burger or hot dog or anything else that needs zing!
Even the simplest of meals can be taken up a notch by simply adding a sauce or condiment. And the sauce or condiment doesn't need to be all that fancy or complicated. Take ketchup for example…
Make sure you PIN Spicy Ketchup before leaving!
Most people think ketchup is made with tomatoes and while tomatoes are the base, it also includes vinegar and sugar along with a variety of other spices.
Every recipe varies, but most commonly used are onion, allspice, coriander, cloves, cumin, garlic, or mustard.
For my Spicy Ketchup, I was making Taco Burgers and found some fries lurking in the depths of my freezer. But why would I want to serve plain, old ketchup with such a spectacular burger?
Spicy Ketchup! With just a little bit of hot sauce and a swirl of hot chile powder, I whipped up a condiment in under 2 minutes that my family loves.
And I have to be honest… I never even realized that spicy ketchup, or hot ketchup as some call it, would be a recipe people would request.
In fact, I happened to have mentioned it in a Facebook Live and then again in my Taco Burger post and I was getting a lot of emails asking for my proprietary recipe.
Did you know... original ketchup recipes included egg whites, mushrooms, oysters, mussels, or walnuts? Now days they are mostly just tomato based.
The recipe for spicy ketchup isn't all the complicated. And I honestly didn't even have measurements. Just a dash of this, dab of that and tada… hot ketchup.
From what I hear the fast food chain Whataburger also uses a spicy ketchup on some of their burgers. I've never had a Whataburger, so I can't attest to if this recipe tastes at all like that one.
So here you go foodie friends, exact measurements for spicy ketchup! Enjoy!
More sauce recipes you might enjoy!
Sriracha Aioli Recipe (Spicy Aioli(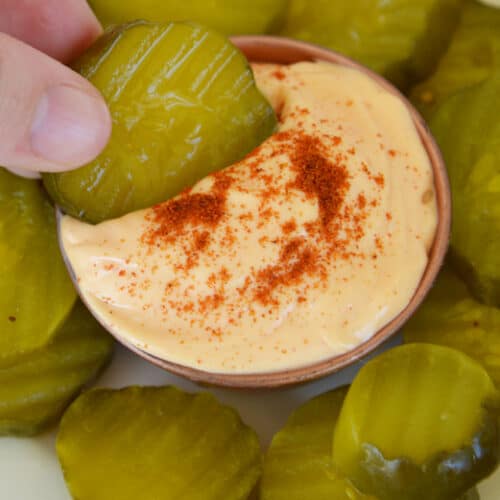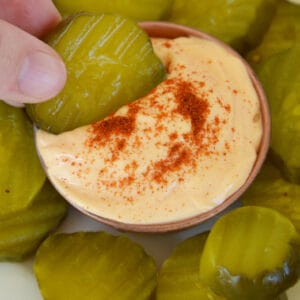 With only 4 ingredients and a few minutes, you can have a spicy sauce that is amazing! Sriracha Aioli is great on sandwiches or as a dipping sauce!
Wasabi Aioli Sauce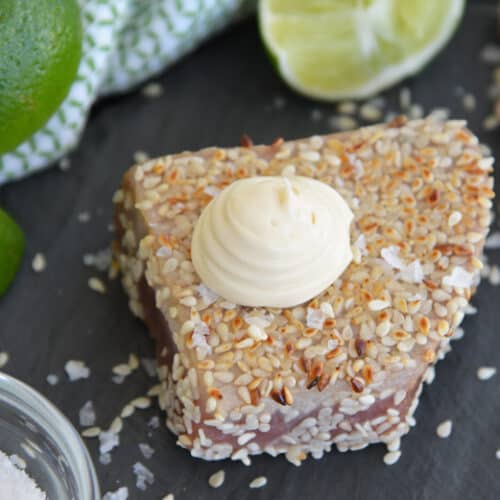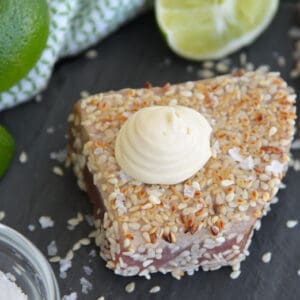 With only 3 simple ingredients, you can make this EASY Wasabi Aioli! Great as a dipping sauce, a sandwich spread or even alongside sushi!
Tools for making Spicy Ketchup:
Chile Powder- Not all chile powder is created equal! Sure you can use the stuff at store, but make sure it isn't expired and rub it together to release some of the oils before you add it to your ketchup. Mine favorite is New Mexico Dark Chile Powder.
Hot Sauce- By the same token, not all hot sauce are created equal. Some are hotter than others depending on what chile was used to create it.
Want a smoking hot spicy ketchup? Use ghost pepper sauce or habanero hot sauce, but for milder flavor, aim for a smoky Chipotle Tabasco.
Individual Ramekins– I love single serving sauce cups even for the most casual of meals at home. No one fighting over who double dipped or is using all the sauce. And for fancy dinners, it adds a little jenesequa.
Questions you might have about how to make spicy ketchup:
Can you make spicy ketchup ahead of time? You sure can! In fact, I think it tastes even better when the flavors have time to sit and marry. I would suggest making it 2- 24 hours in advance.
Can I freeze ketchup? You can freeze ketchup, but transfer it to a freezer safe container that can withstand expansion.
Some people even like to freeze it in ice cube trays, pop them out and put them in a freezer bag. It will stay good for up to 4 months.
How long is ketchup good for? Ketchup and this this recipe, will be good for as long as the bottled you used says it will be IF it is kept covered and refrigerated.
Personally, I don't like keeping it for more than a week after mixing. But let's be honest, unless I make a really large batch, there are rarely any leftovers.
Is ketchup gluten free? Check the bottle you are using for exact nutritional information, including whether or not it is gluten free. The additional ingredients in this recipe are gluten free.
Do you have a recipe for homemade ketchup? You know, I love making my own condiments, but ketchup isn't one I've tried yet. Here is a pretty standard homemade ketchup recipe.
Spicy Ketchup is a sauce that kicks up a classic and favorite. Serve with fries, on a burger or hot dog or anything else that needs some zing!
CONNECT WITH SAVORY EXPERIMENTS!

Be sure to follow me on social media, so you never miss a post!

Facebook | Twitter | Youtube
Pinterest | Instagram
Get our FREE 8 Day E-Course on How to Be a Better Home Cook. Sign up HERE!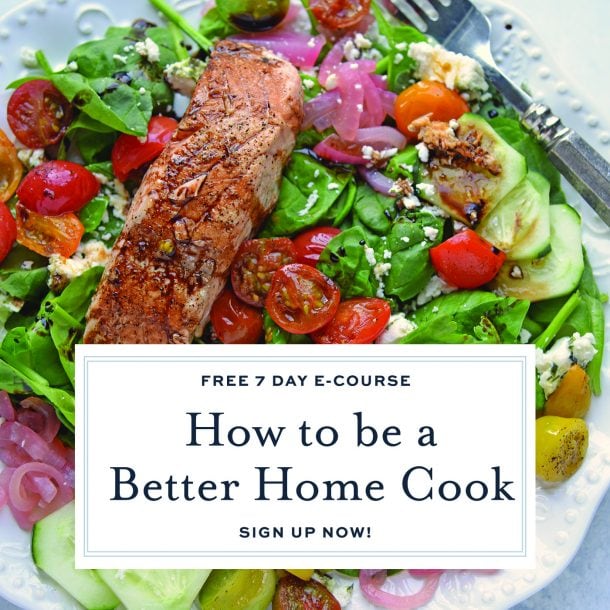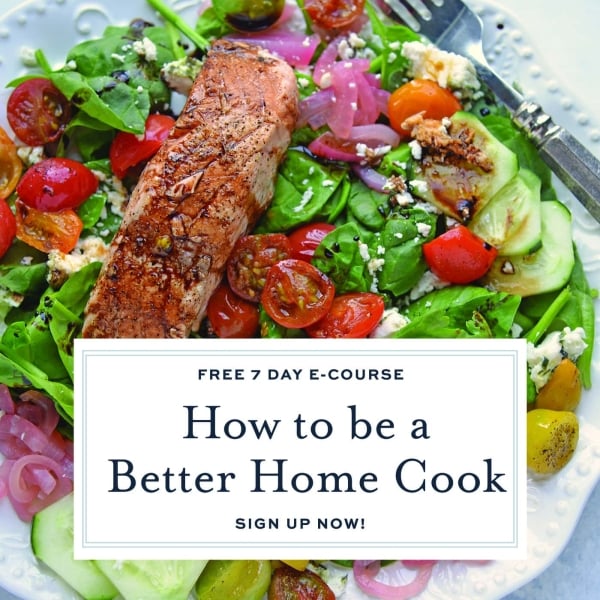 Spicy Ketchup
Spicy Ketchup is a sauce that kicks up a classic and favorite. Serve with fries, on a burger or hot dog or anything else that needs some zing!
Instructions
Combine all ingredients in a bowl and stir well.

If you've tried this recipe, come back and let us know how it was!
Nutrition
Calories:
137
kcal
|
Carbohydrates:
32
g
|
Protein:
1
g
|
Sodium:
1210
mg
|
Potassium:
378
mg
|
Sugar:
26
g
|
Vitamin A:
910
IU
|
Vitamin C:
7.9
mg
|
Calcium:
19
mg
|
Iron:
0.5
mg