Looking to spice up your life… or at least your food. Sriracha, sometimes called cock sauce or rooster sauce, will do just that!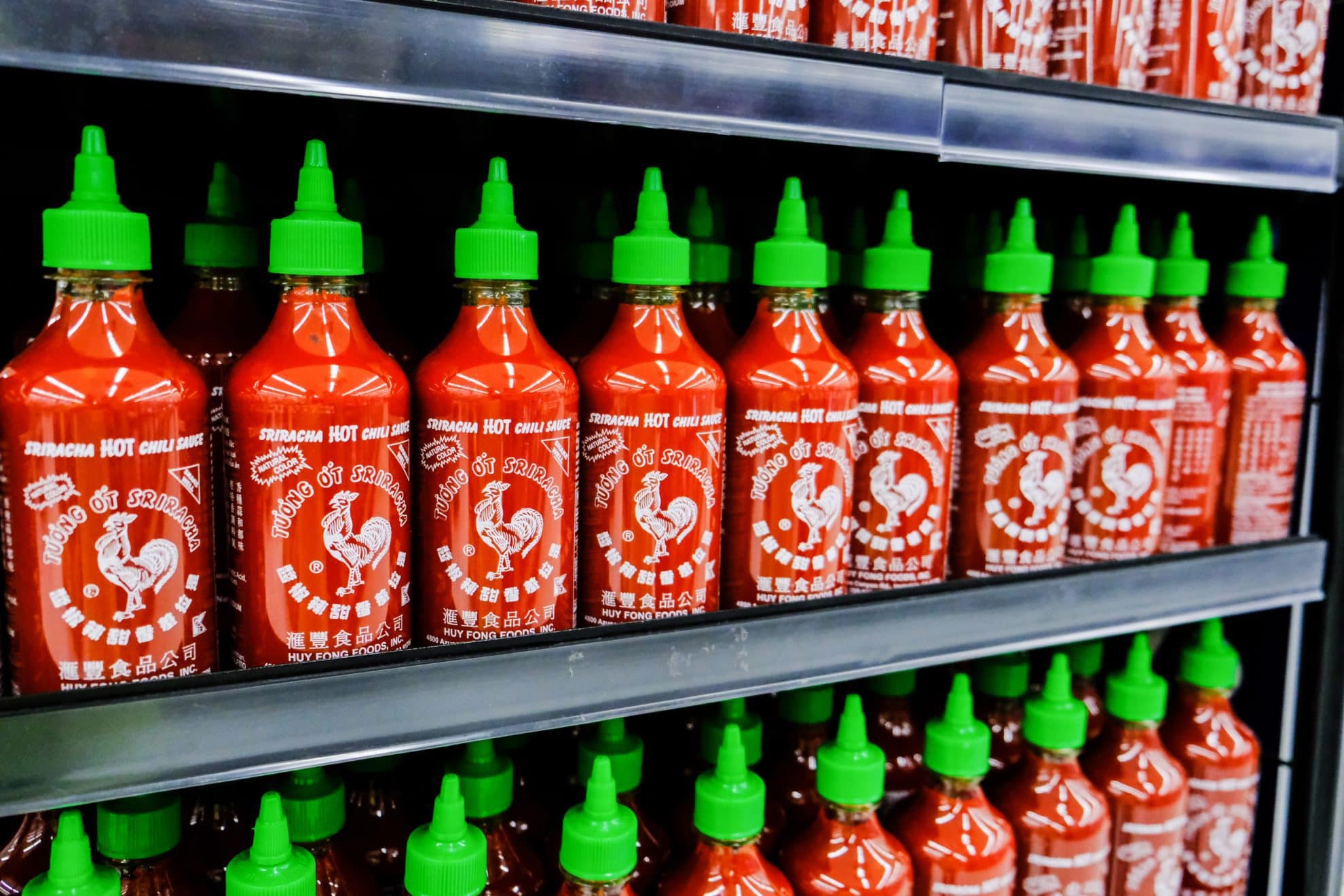 What is sriracha?
Sriracha is a hot chili sauce made from chiles, vinegar, garlic, sugar, and salt. It is similar in flavor to other vinegar based hot sauces, but is much thicker with the chile flavor being more pronounced than the vinegar. More like paste than thin sauce.
The name comes from its place of origin, a coastal city in Thailand. Huy Fong, a California based manufacturer, makes a version with a rooster on the label, hence the nickname cock sauce and rooster sauce.
Some people also call it chili sauce, but if you read this blog enough, you know that chili is reserved for soups and stews while chilE means the pepper.
You can even make homemade Sriracha!
You can use it anyway you'd use any other hot sauce. Even though it has Thai origins, sriracha has been fused into many other ethnic cuisines including Mexican food and many American dishes.
It is best added right before serving food instead of used while cooking. The flavors stay the most bright and true this way.
Seafood
Grilled meats
Garnishes
Salads
Eggs and breakfast
Salad dressings
French fries
Marinades
Recipes that use Sriracha