Sometimes called a dunkaroo dip, this Funfetti Cake Batter Dip only needs 3 ingredients for the party dessert dip! Birthday parties, BBQs, potlucks; everyone will rave about this nolgastic classic.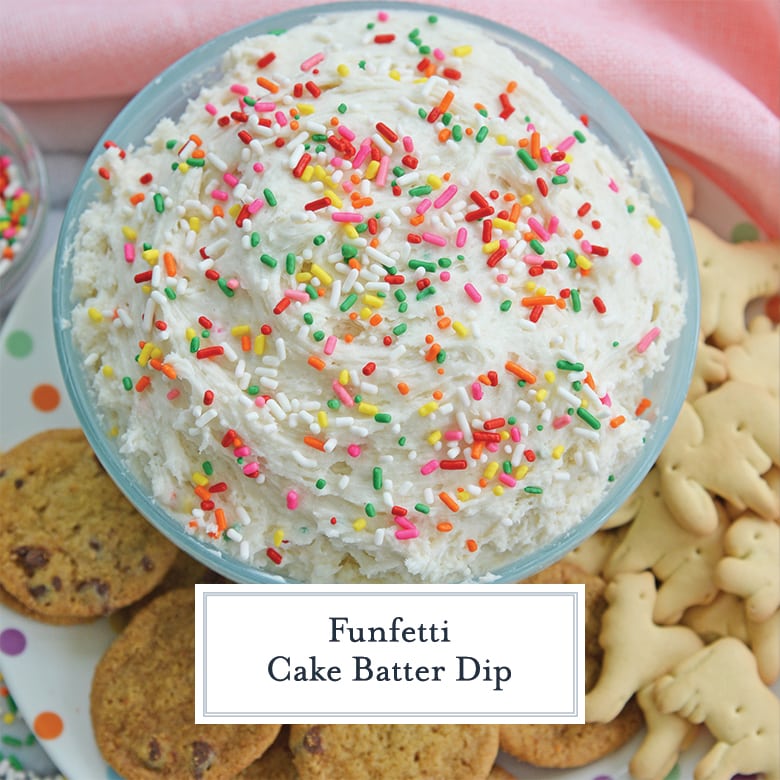 Cake Batter Dip aka Dunkaroo Dip
Have you jumped on the dessert dip train yet? They seem to be sweeping the nations, and I've even seen dessert hummus, yes hummus!
I love them because they're so easy to make and generally require only a few ingredients. They're perfect if you just have a hankering for something sweet, or need a last minute dish for a party.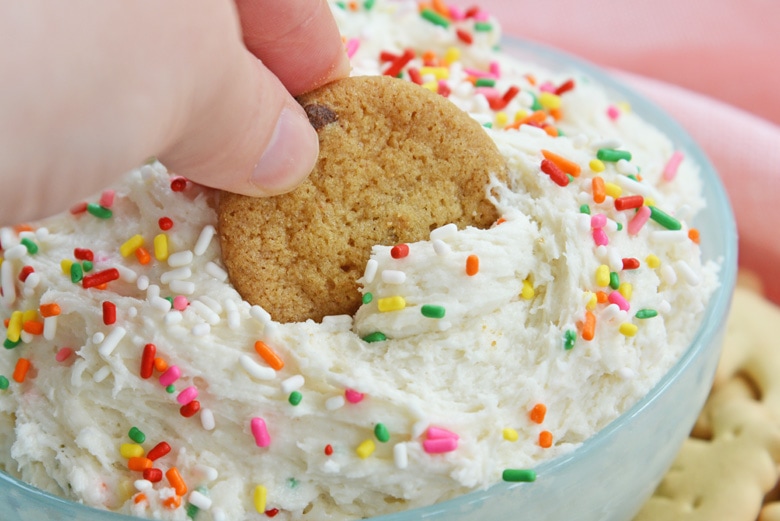 This yummy dip is reminiscent of a childhood favorite: Dunkaroos! Remember them? They came in that blue plastic container, one side with an icing dip and one side with cookies.
If you're anything like me, you loved those things and were SO sad when they stopped making them. But, good news! This easy recipe a spot on copycat (it might be even better!)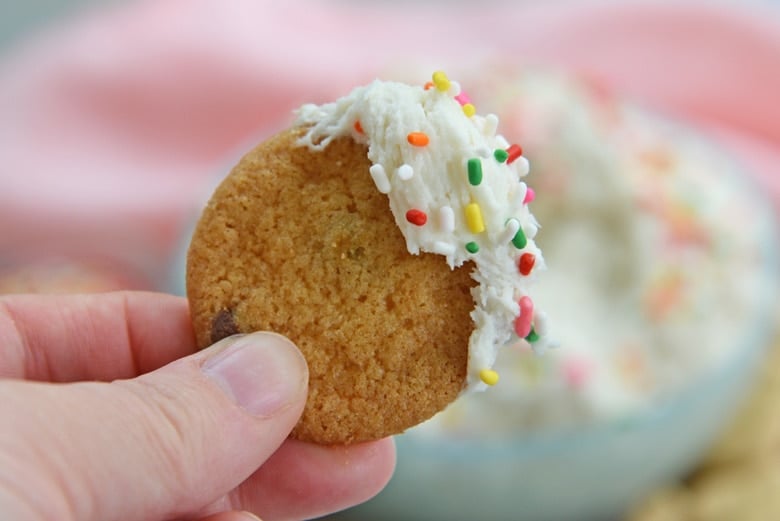 Ingredients
When it comes to this easy dessert dip, the ingredients could not be simpler. You only need a few: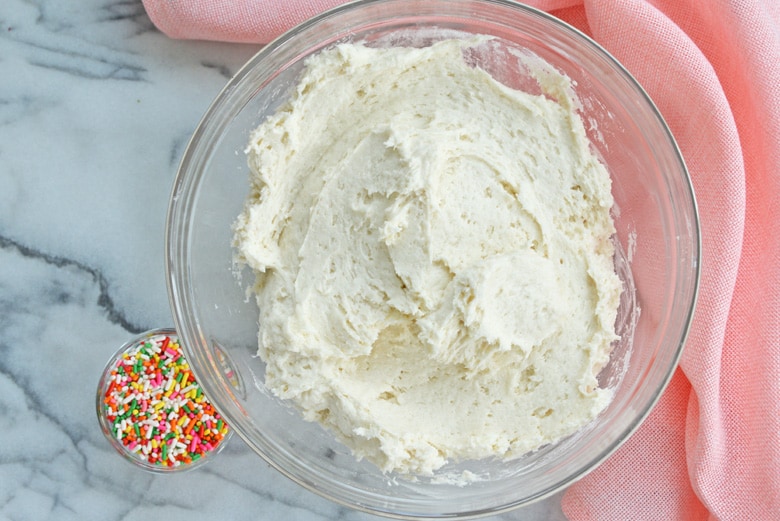 White cake mix – This is where you get all of your flavor. I prefer using white cake mix, but if you have funfetti, that works too! This is funfetti dip after all. Yellow cake mix (vanilla cake mix) would work as well, but just be aware that the color will be different. You Can even make your own. If you are concerned about raw flour in the dry mix, heat at 200°F in the oven for 5-10 minutes.
Whipped topping (Cool Whip) – This helps to give it a light and airy texture, and also adds some of the sweetness. Whipped topping is different from whipped cream. Whipped topping is made with vegetable oil and is more stable and will keep its shape longer than whipped cream which has the tendency to fall and get liquidy.
Vanilla Greek yogurt – I don't recommend using plain Greek yogurt for your Funfetti Cake Batter Dip just because it's a little too tart. Vanilla yogurt has more sweetness and more flavor. If you do use plain, add 1 teaspoon of vanilla extract.
Sprinkles – This is where you can get creative! Of course you can always use traditional sprinkles, but you can also customize your dip with your favorite sprinkles or holiday themed! Use red, white and blue sprinkles for a Fourth of July celebration, or red and pink for Valentine's Day. The options are endless!
Make a chocolate version using a box of chocolate cake mix. Lemon, strawberry, really any flavor you want will work for custom variations.
If you want a color, like pink or blue, for a baby shower, add a drop or two of gell food color.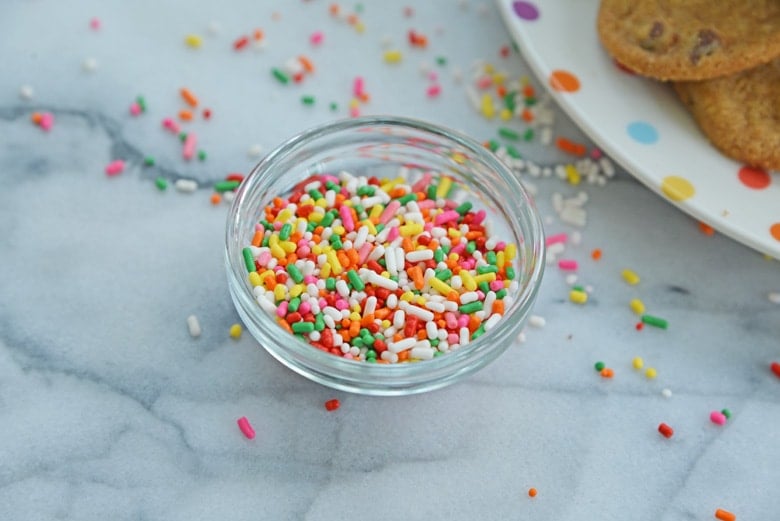 Dipping Options
There are so many different things you can use to dip in your homemade dunkaroo dip. Here are some of my favorite dippers:
Animal crackers
Graham crackers
Vanilla wafers
Fruit like strawberries, grapes or apples
Cookies
Pretzels
Apple slices
Fresh fruit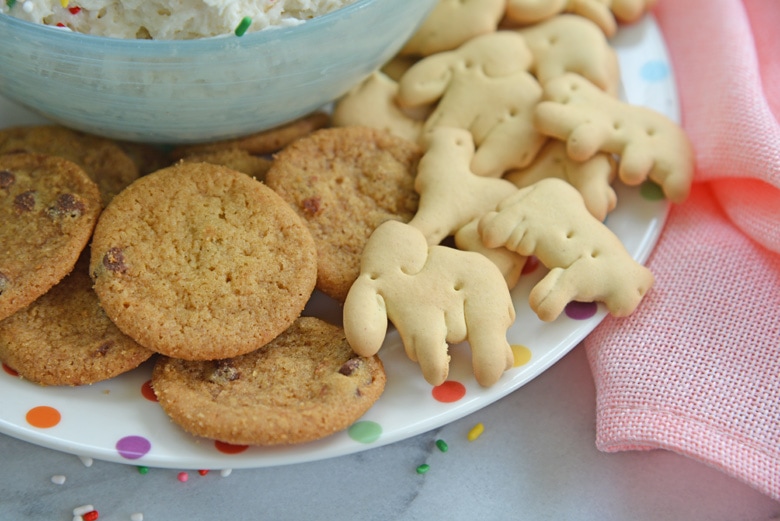 A word of caution, though: what ever you choose to dip with, make sure you have a lot of it. Because this dip is seriously addicting and you may just end up eating it all in one sitting!
How to Make Funfetti Cake Mix Dip
As I said earlier, this recipe really is so easy. So easy in fact that it only requires two steps.
Combine the cake mix, whipped topping and Greek yogurt in a large bowl. Mix everything until it is fully combined. No need to lug out the hand mixer, old fashioned arm power works on this one.
Then gently fold in the sprinkles. I say "gently" because if you mix them too much, the colors will start to bleed and you'll end up with a dish that looks more like unicorn poop than a dessert dip.
Transfer it to a serving bowl, or at least a different large mixing bowl. Cover with plastic wrap until ready.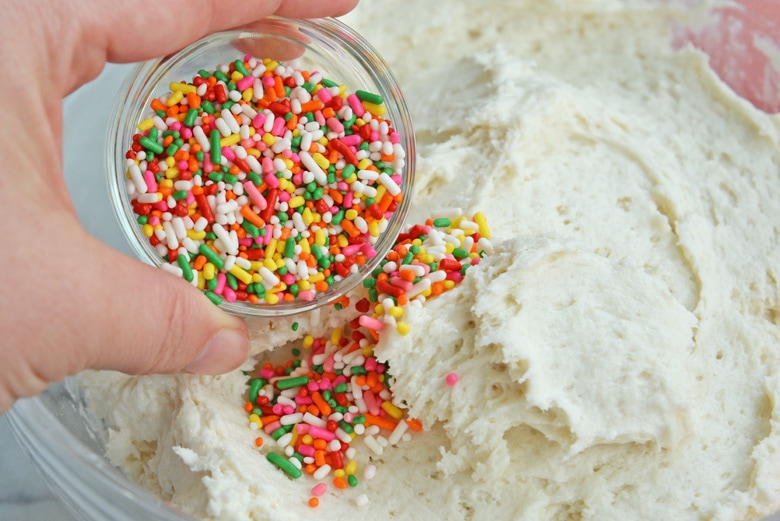 You can save some extra sprinkles to top the dip with if you'd like. If you aren't going to serve it right away, be sure to refrigerate it until you are ready to serve.
Storage
Store your dip in an airtight container for up to 5 days in the refrigerator. Unfortunately, it doesn't freeze well. But it is so easy to make, it only takes a few minutes to whip up a new batch.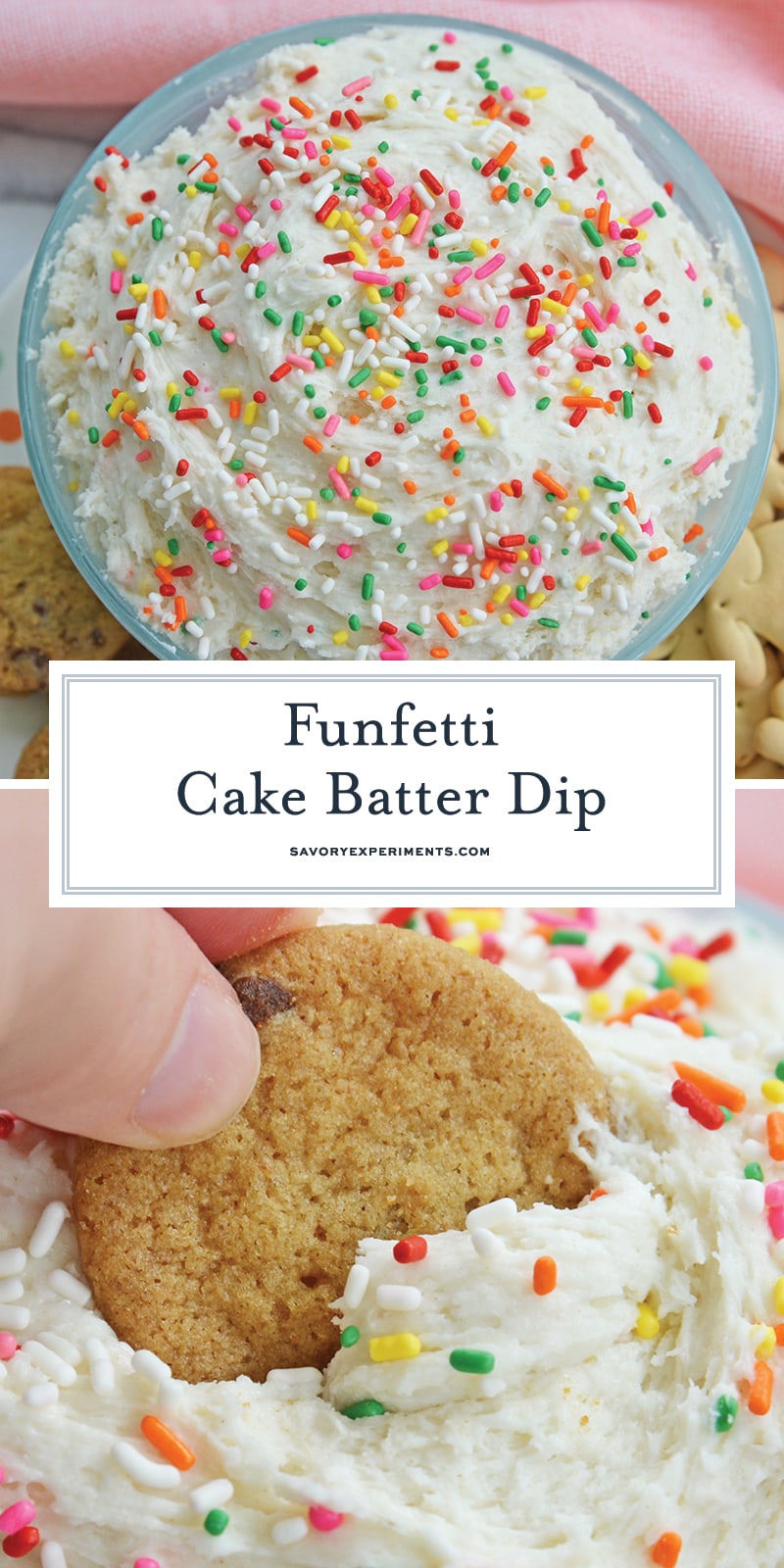 More dessert dips: