This is an amazing Honey Balsamic Vinaigrette that can be ready in as little as 5 minutes. That is pretty amazing for making your own homemade salad dressing. Make sure you give it a try!
Honey Balsamic Vinaigrette is a simple and tasty salad dressing perfect for any occasion and all salads! Make ahead and keep in the refrigerator.
Are you still buying store-bought salad dressings? I do in a pinch, but I find making my own at home to be so much more tasty, rewarding, and wholesome.
Honey Balsamic Vinaigrette is one of my all-time favorites. Tart and sweet at the same time, it complements so many incredibly different varieties of greens.
While Honey Balsamic Vinaigrette tastes great on so many traditional salads, my favorite way to use it is to pair it with is my Pear Salad with Candied Walnuts.
Most people spell is Balsamic Vinegarette, which makes sense, but it actually incorrect!
Succulent, sweet pears baked to caramelization and wrapped in puff pastry over leafy greens with goat cheese and candied walnuts. Delicious! It is one of my favorite fall salads!
What does it take to make this homemade salad dressing? Salad dressing is simply an emulsion of oil and water (or liquid) in this case.
As we all know, oil and water will never mix. Salad dressings suspend the water in the oil. All that is needed to do is to whisk the two together vigorously.
All you need is extra virgin olive oil, balsamic vinegar, honey, and a sprinkle of sea salt.
A good olive oil will taste like, well, olives, while a poorly made one will taste like vegetable oil. Gross. While people tend to favor Italian and Greek olive oils, I prefer to buy mine domestically.
There are some great ones out there from all over the world, but the reporting of ingredients isn't always the same and you could find that your super expensive olive oil was actually cut with vegetable oil.
Truth is, you don't even have to whisk it. A super easy hack is to put all your ingredients in a mason jar and shake it up! That is all it takes, and you will have a delicious vinaigrette dressing.
Have you ever wondered where salad dressings came from? They actually have a really long history from being used all the way back in ancient times.
Almost 2000 years ago the Babylonians were using oil and vinegar as dressings for their salads. And the Egyptians were doing the same, only they were throwing in spices.
In the 1920's most of the main salad dressing that we would know today were hitting the shelves. Prior to that, Americans really started to use dressings in the 1900s.
People making these dressings were having to start from scratch as they had nowhere to store them and had trouble getting certain ingredients year-round.
Balsamic vinaigrette is one of those mainstays in the world of dressings. Balsamic vinegar itself is made from grape must which is freshly crushed grape juice with all the stems, seeds, and skins. Traditionally these are then aged in Italy in wooden barrels over a course of time.
For this recipe, most balsamic vinaigrette will do. With just a few ingredients, you will be on your way to homemade salad dressing in no time.
Homemade Ranch Dressing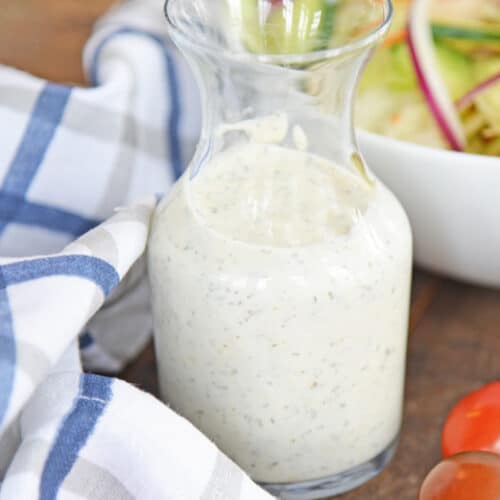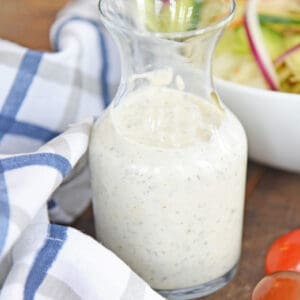 You just can't beat homemade salad dressing, and this Homemade Ranch Dressing is one of the best! Simple ingredients and quick to make.
Greek Yogurt Salad Dressing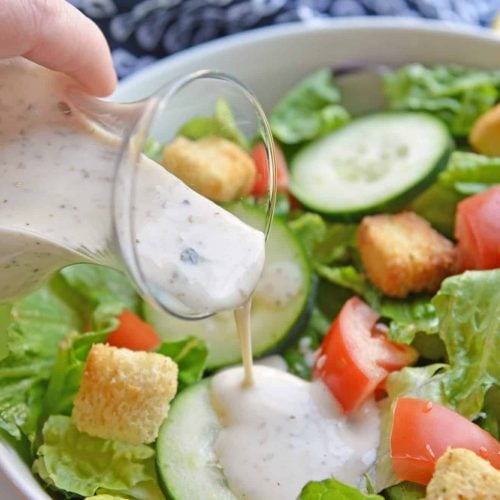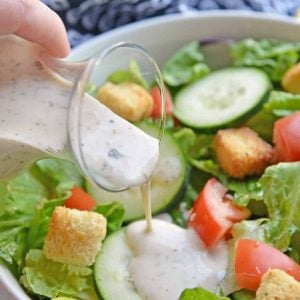 With flavors of lemon and garlic, this Greek Yogurt Salad Dressing is light, creamy and delicious! It is the best Greek salad dressing recipe!
Chipotle Ranch Dressing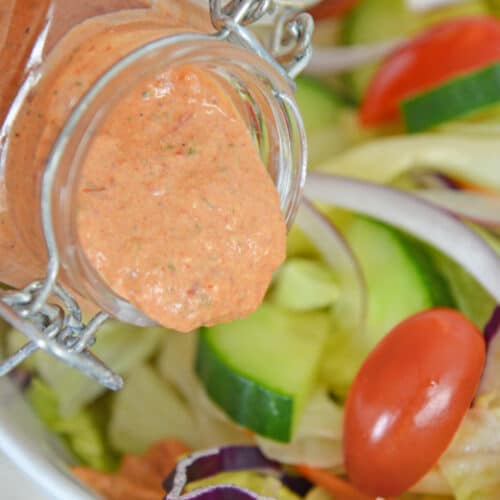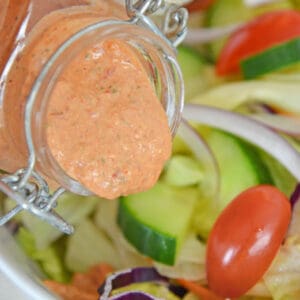 Add some zing to your homemade ranch with this Chipotle Ranch Dressing recipe! Made with only 4 simple ingredients.
---
---
Honey Balsamic Vinaigrette
Honey Balsamic Vinaigrette is a simple and tasty salad dressing perfect for any occasion and all salads! Make ahead and keep in the refrigerator.
Instructions
Whisk all ingredients together and store in an airtight container until ready to use.
Nutrition
Calories:
286
kcal
|
Carbohydrates:
10
g
|
Fat:
28
g
|
Saturated Fat:
3
g
|
Sodium:
2
mg
|
Sugar:
9
g
|
Iron:
0.2
mg