Wasabi
Wasabi… the bright green paste of stuff that sits next to your sushi, but it is so much more than just a nose clearing green condiment.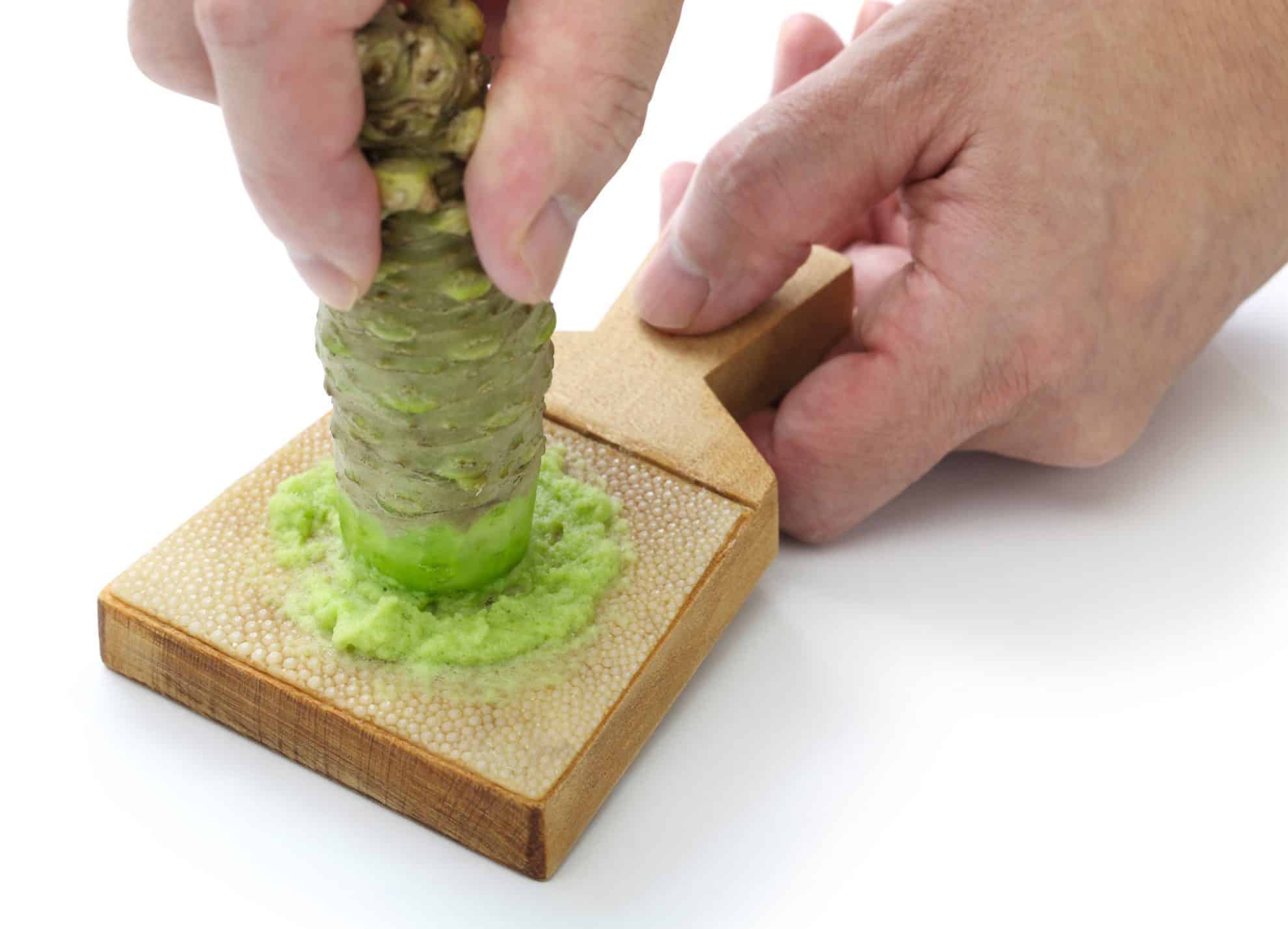 What is wasabi?
Wasabi, also known as Japanese horseradish, is a plant of the family Brassicaceae, which also includes horseradish and mustard. When you stop to think about it, you can see the similarities in flavor, right?
Like horseradish, the part that you eat is actually the root (or underground ste,) and looks very similar. It is rarely found in this form through the states, but if you are in Japan eating sushi, the chef might finish your plate by grating fresh wasabi right there.
Wasabi Taste
What does wasabi taste like? The best comparison is horseradish. An initial burn on your tongue, but the heat tends to resolve fairly fast. You might even get a little of the burn through your nose and back of your throat.
Wasabi Pairing
Most commonly seen accompanying sushi, wasabi is used through Japanese cuisine and sometimes other Asian dishes as well. It isn't just a condiment, it is also an ingredient for more complex dishes.
Other flavor affinities include avocado, beef, ginger, mirin, salmon, sesame oil and seafood.
Types of Wasabi
Whole/Raw– Wasabi can be served freshly grated, much like ginger. You can find it in the produce sections of Asian grocery stores, but rarely in traditional, American stores. It stays fresh for a few weeks when chilled.
Paste– The root is ground into a paste and any of the stringy fibers are removed. It is green and smooth. You can find it in a tube near the Asian foods section of the store. Other than serving with sushi, you can also add it to dips and sauces, pasta, chicken and tofu for a little punch. The paste stays good for several months to a year (if unopened).
Powdered– Powdered comes in a little canister and dehydrated wasabi. It doesn't need to be refrigerated and will last the longest, but will start to lose potency around 6 months. All you need to do is mix the powder with a small amount of water and ta-da, you have paste! It is also found in the Asian foods aisle of most grocery stores.
Recipes that use Wasabi