Love easy appetizers? Appetizers that look fancy, taste fabulous, but take just a little amount of time? Or even better… can be made ahead. Then you'll also love my Warm Tomato and Shallot Mozzarella!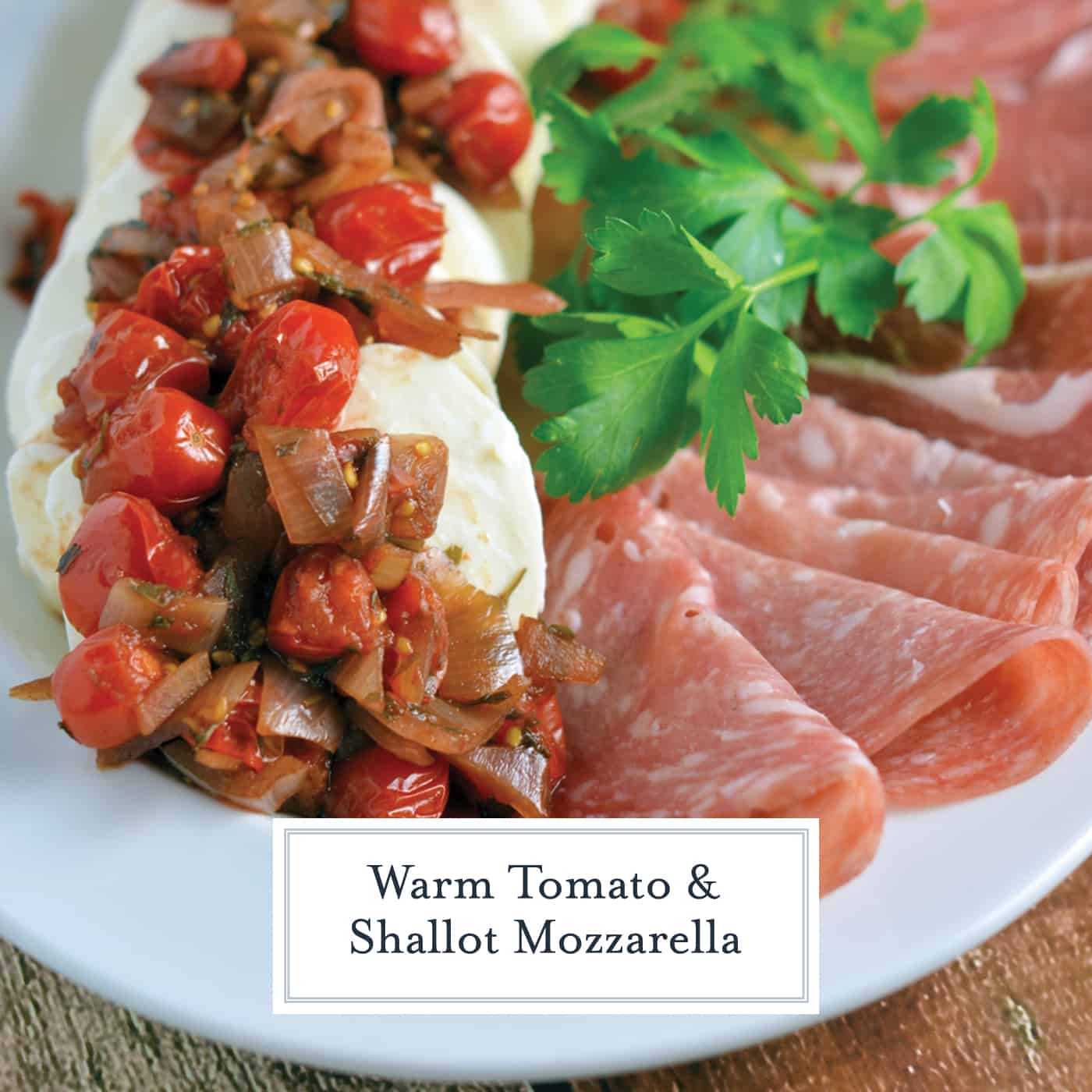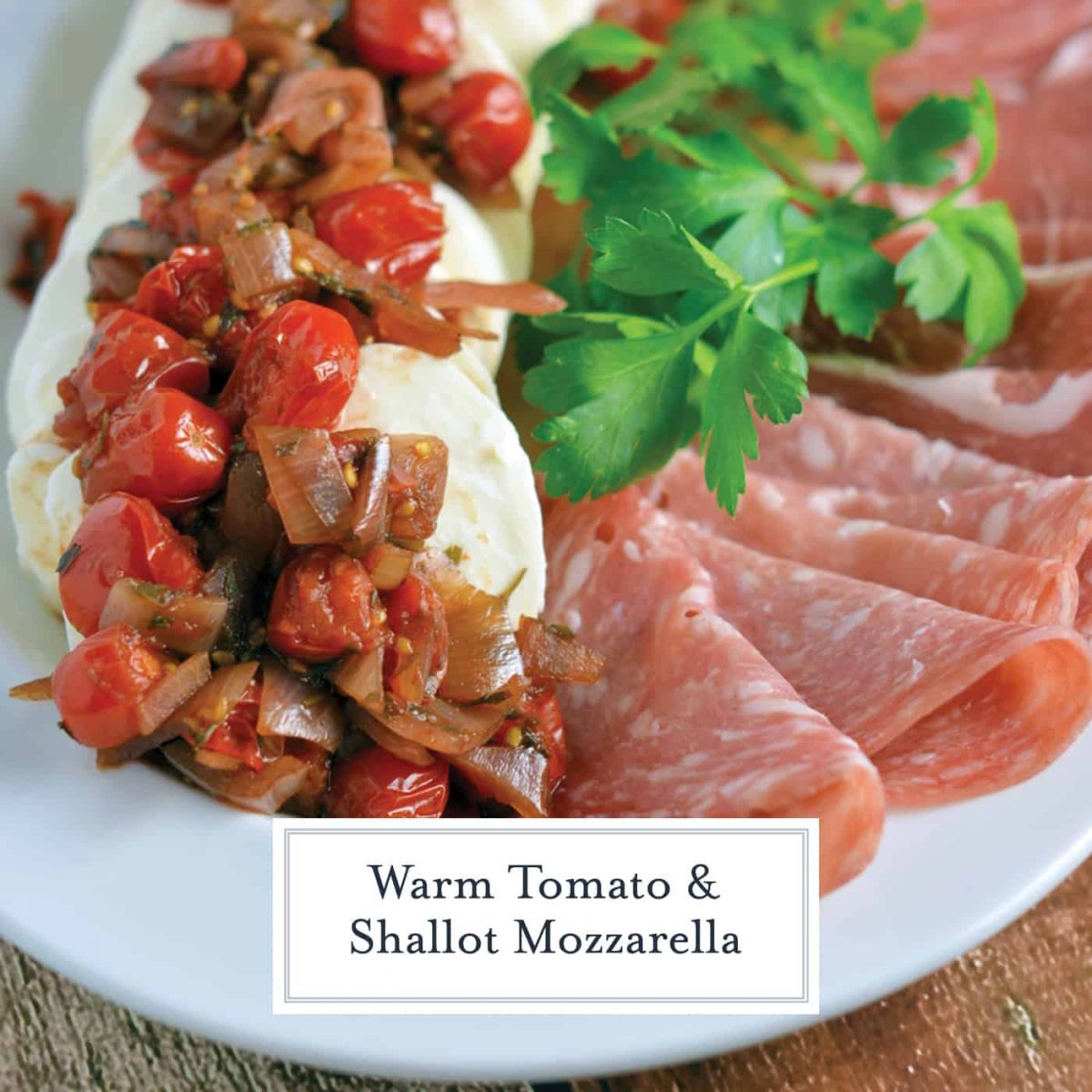 What is the best type of appetizer? One that uses only 6 ingredients and is ready in 20 minutes, like Warm Tomato and Shallot Mozzarella Cheese!
This recipe actually came about on an evening I was making Sweet Roasted Goose for a group of friends. Goose is served with a cold Cumberland Sauce that is seasoned with shallots that are strained out of a fruity vinegar marinade.
They were so well seasoned and full of flavor that I thought it would be an absolute shame to discard them. I started to think about what I had around and figured I would cobble something together. Some of my favorite recipes have been created through this method.
I pulled together a few other items lurking in the refrigerator and BOOM I had an appetizer for my guests, Warm Tomato and Shallot Mozzarella Cheese.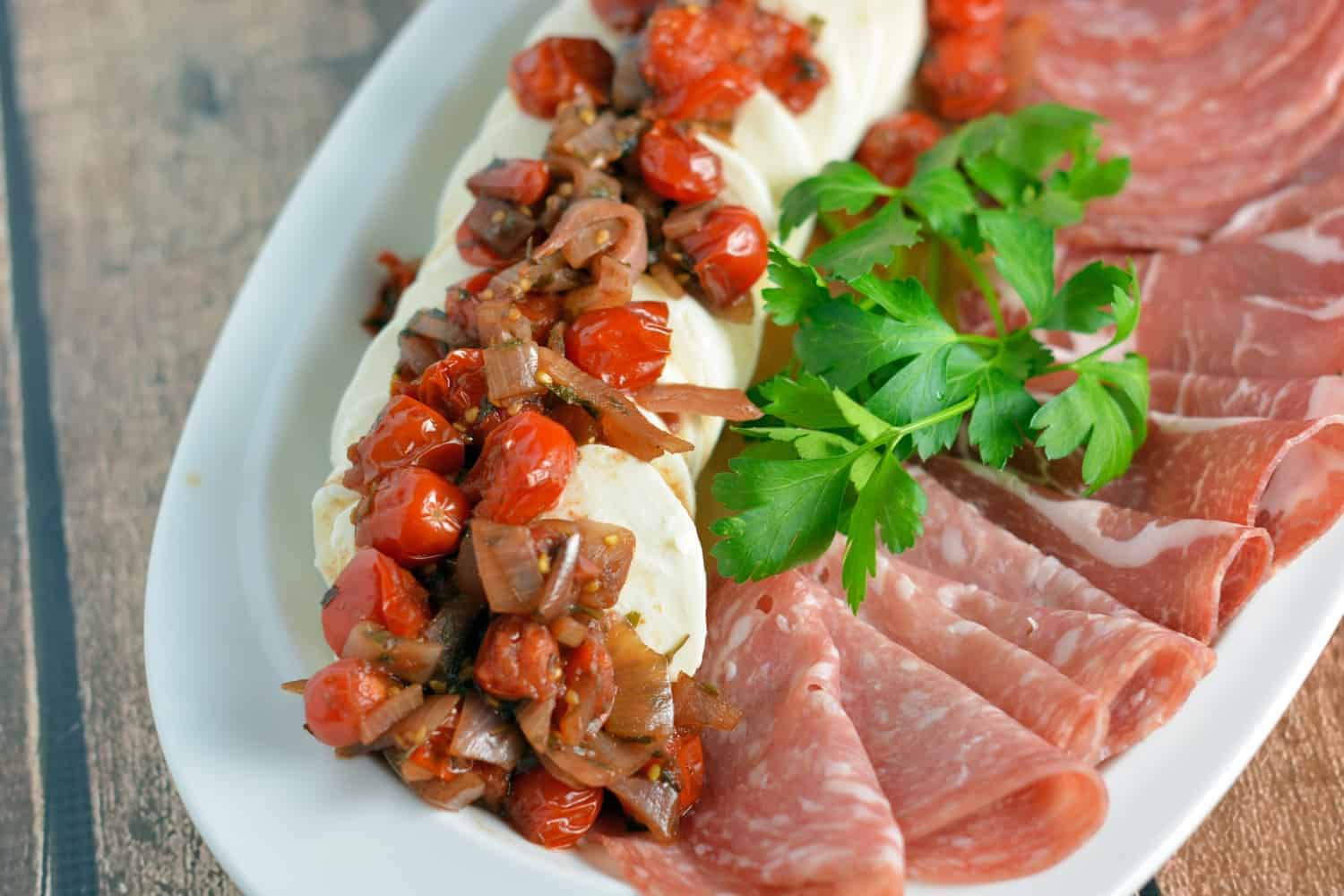 It was actually such a hit that by the time I made it to the appetizer tray, it was all gone. It has since become a favorite and I make all the time sans the goose.
My rule of thumb for appetizers is pretty simple. They shouldn't be too heavy. They should have a good mix of flavors and textures and they should be single-serve or easy for your guests to plate up.
If you want this recipe to be a touch more substantial, you could serve with some garlic bread or even some crostini or crackers. You can easily change up the meats as well.
Head to your store's salumi section or if you are at a cheese shop, ask them what thinly sliced meats would go well with mozzarella. Some that come to mind are bresaola, salami, or even finocchiona. All have their own unique flavor that would be great to pair with this.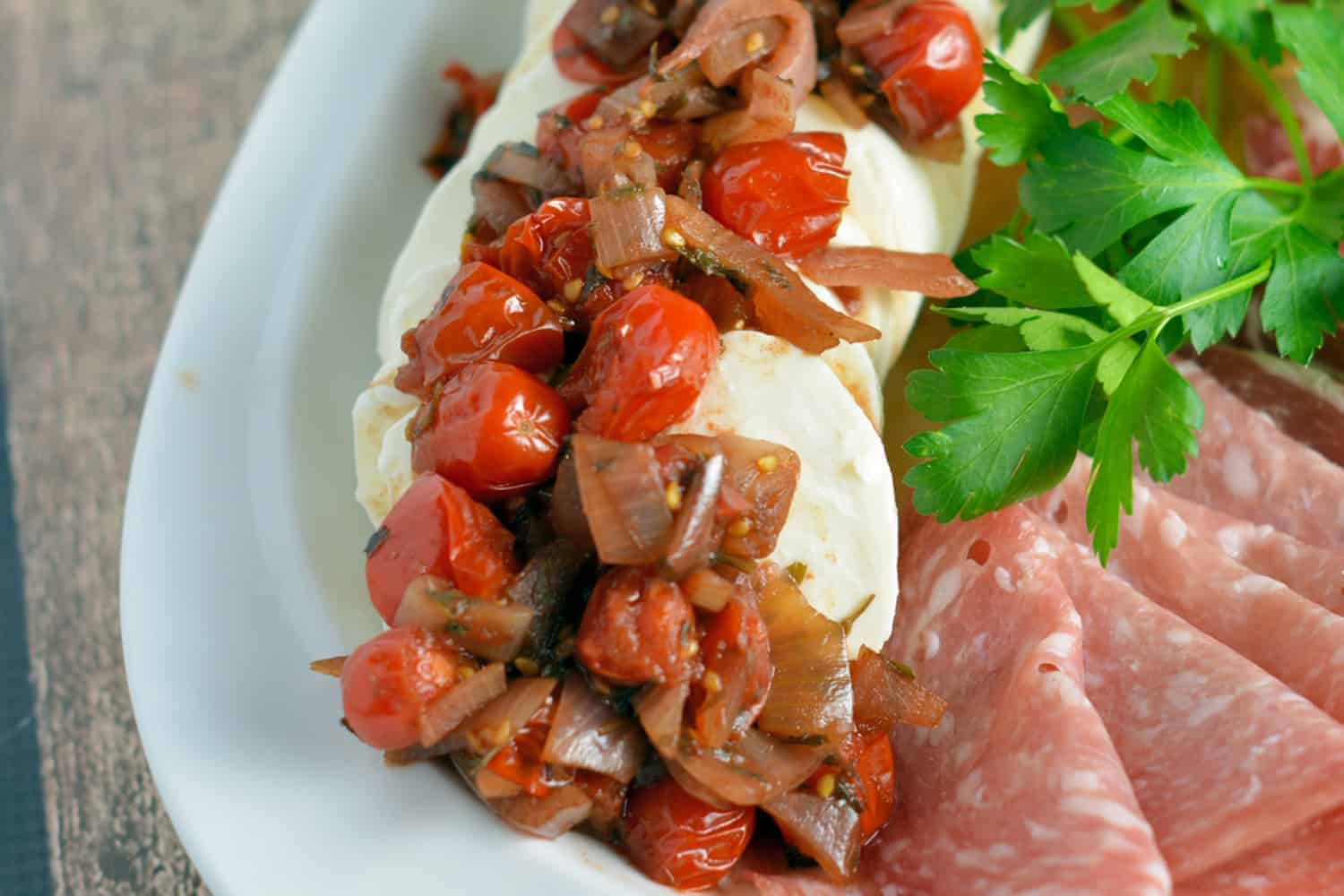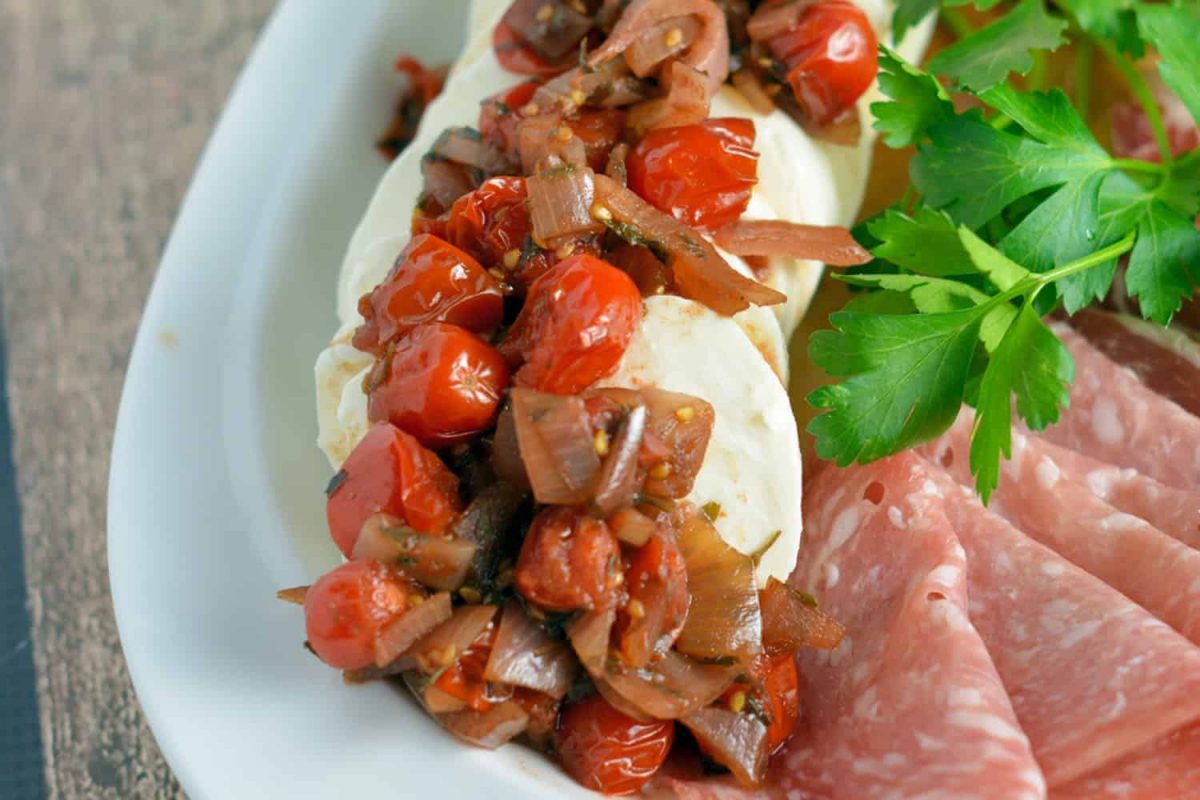 If for some crazy reason, you have any of this leftover, pack it away in the fridge and use the next day to make a really delicious European style breakfast plate or better yet, layer the ingredients between some bread and make a warm panini.
In terms of your mozzarella selection, you can go with whatever your store has on hand. If they have fresh mozzarella, I highly suggest it. That type of cheese has a softer quality and is creamy as all get out.
If you can't find fresh mozzarella and still want to have it for this recipe, you are in luck. Try making your own mozzarella cheese with this simple step-by-step tutorial! You'll be amazed at how delicious and EASY it is to make homemade mozzarella cheese!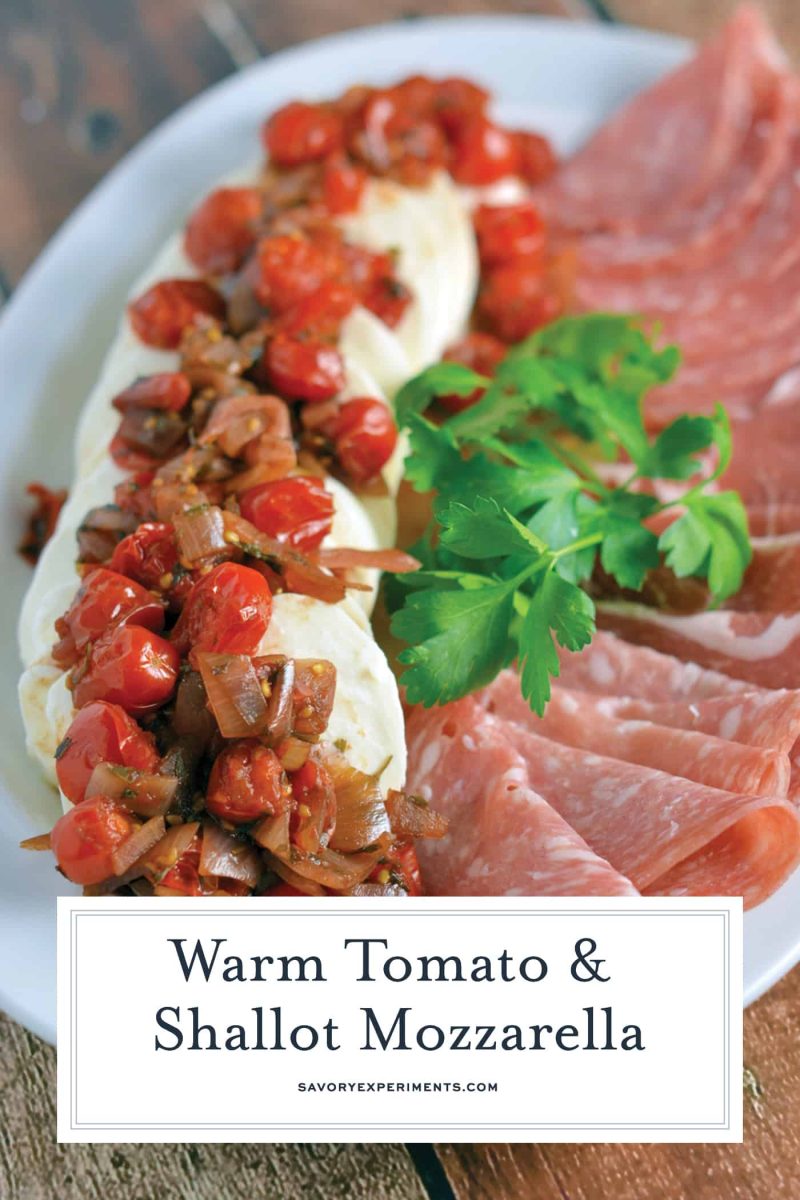 If you liked this easy appetizer recipe, you'll love these too!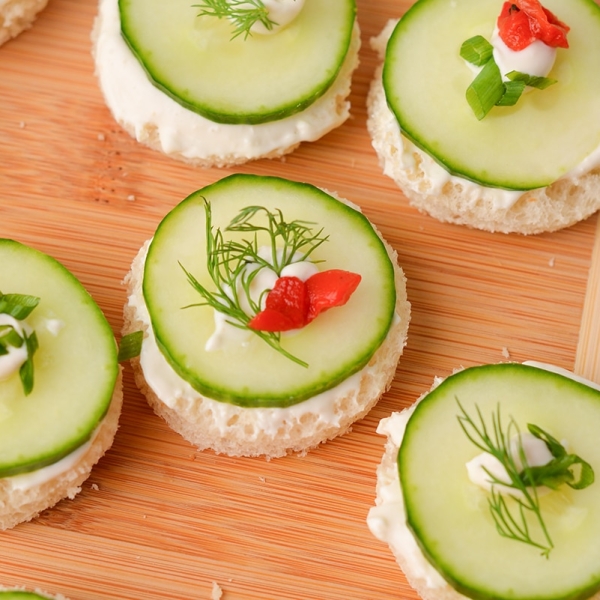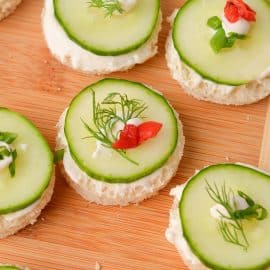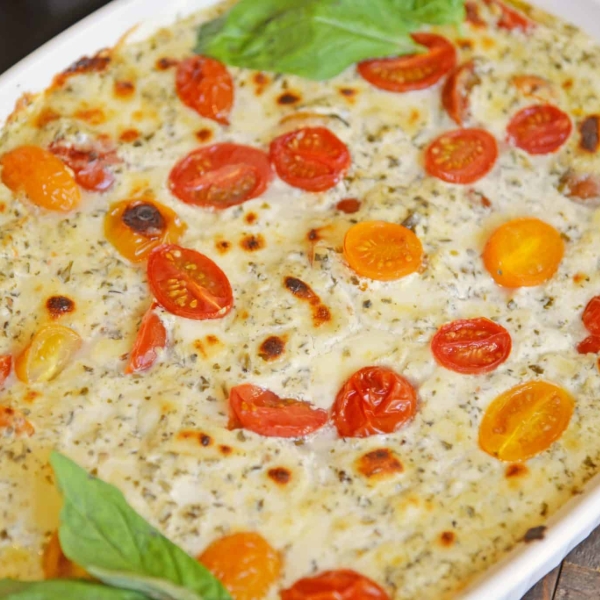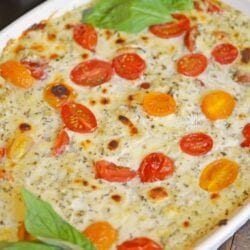 Hot Caprese Dip
Hot Caprese Dip is a party appetizer favorite using mozzarella, pesto and sweet tomatoes. An easy appetizer your guests will love!
See The Recipe!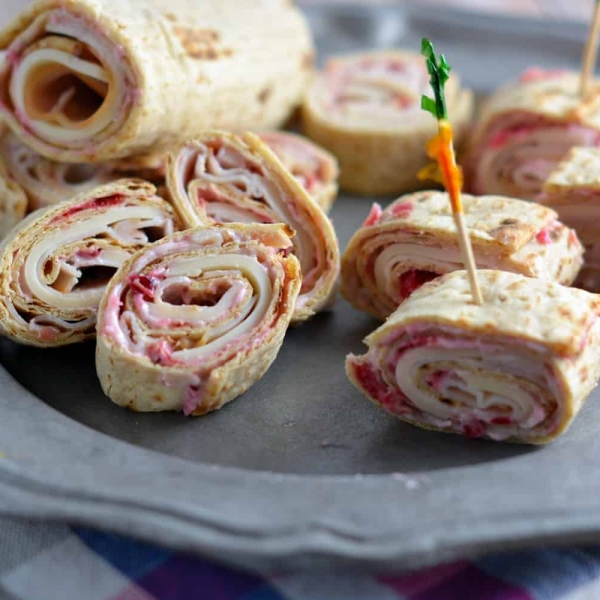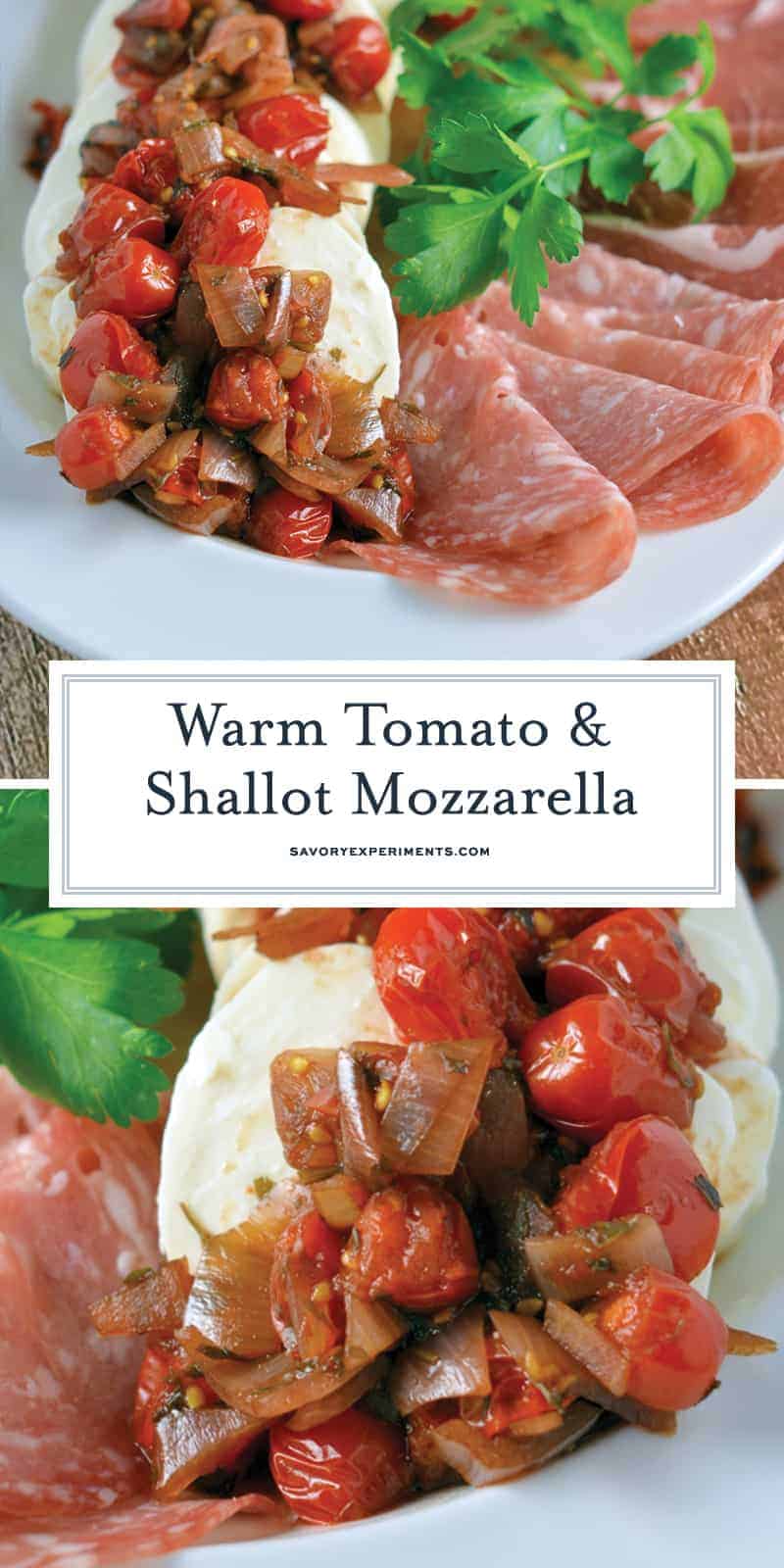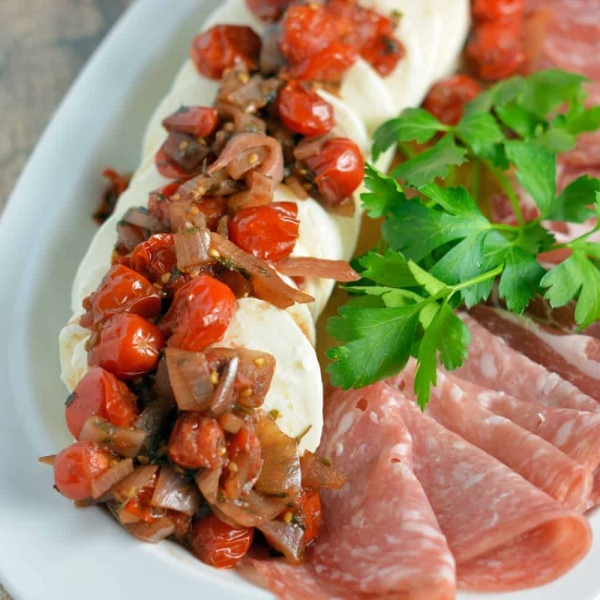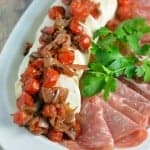 Tomato Shallot Mozzarella Cheese
Grape tomatoes and shallots simmered in a sweet balsamic sauce over soft mozzarella cheese. It only takes 6 ingredients and 20 minutes!
Instructions
In a small sauce pan, bring apple cider vinegar and water to a low simmer. Add shallots and simmer until softened, approximately 3-4 minutes. Drain, discarding liquid and add shallots back to sauce pan.

Over medium heat, add olive oil and cook for 1-2 minutes. Add halved grape tomatoes, cooking an additional 3-4 minutes, or until tomatoes start to break down.

Add balsamic vinegar and allow to reduce until slightly sticky.

Remove from heat and season lightly with fine sea salt, freshly ground pepper and parsley. Spoon over mozzarella cheese and serve with assorted meats. Enjoy!

If you've tried this recipe, come back and let us know how it was!
Nutrition
Calories:
149
kcal
,
Carbohydrates:
3
g
,
Protein:
8
g
,
Fat:
10
g
,
Saturated Fat:
5
g
,
Cholesterol:
29
mg
,
Sodium:
241
mg
,
Potassium:
110
mg
,
Sugar:
2
g
,
Vitamin A:
460
IU
,
Vitamin C:
3.7
mg
,
Calcium:
196
mg
,
Iron:
0.3
mg