Have you ever heard of Cumberland Sauce? To be honest, neither had I until I decided to teach myself how to prepare goose.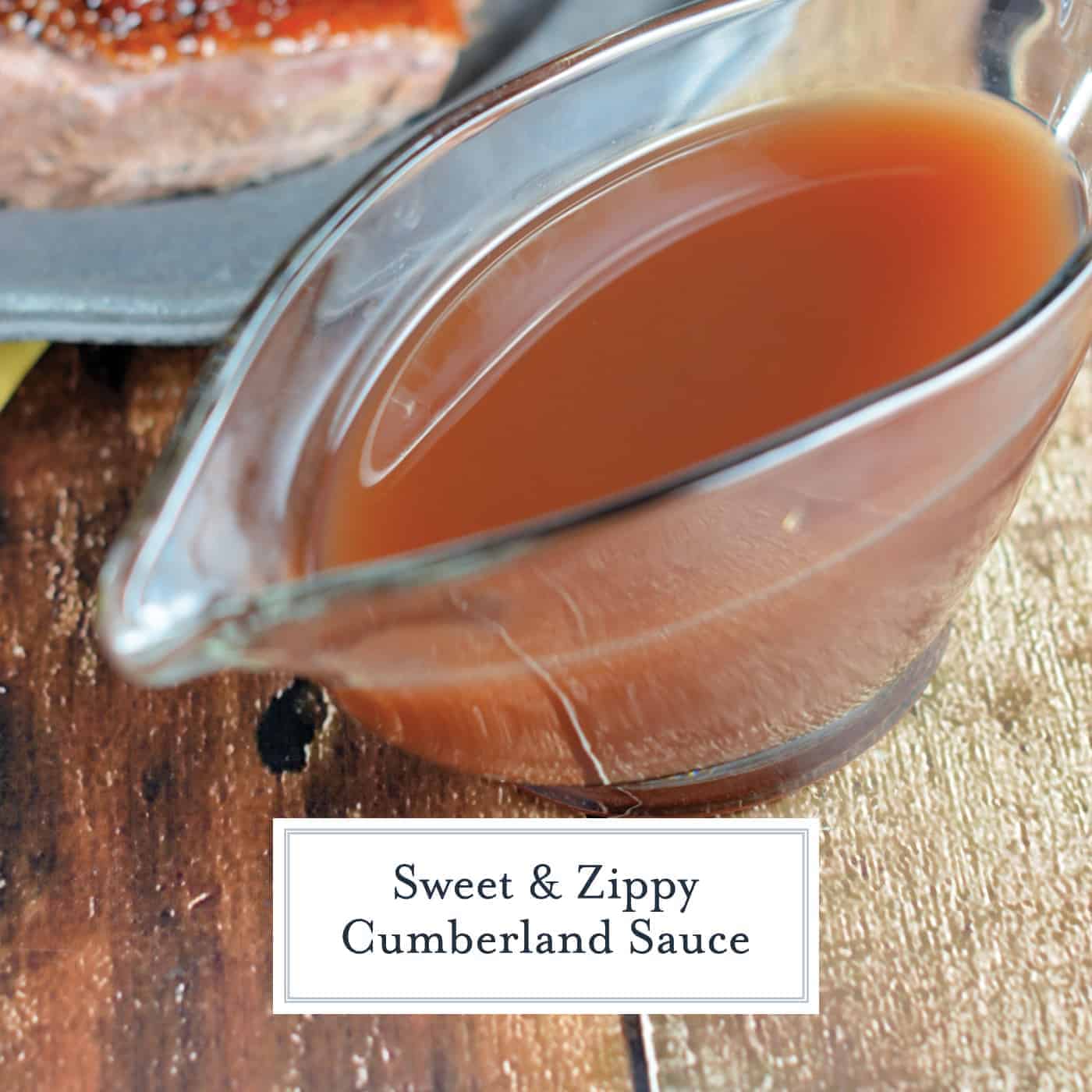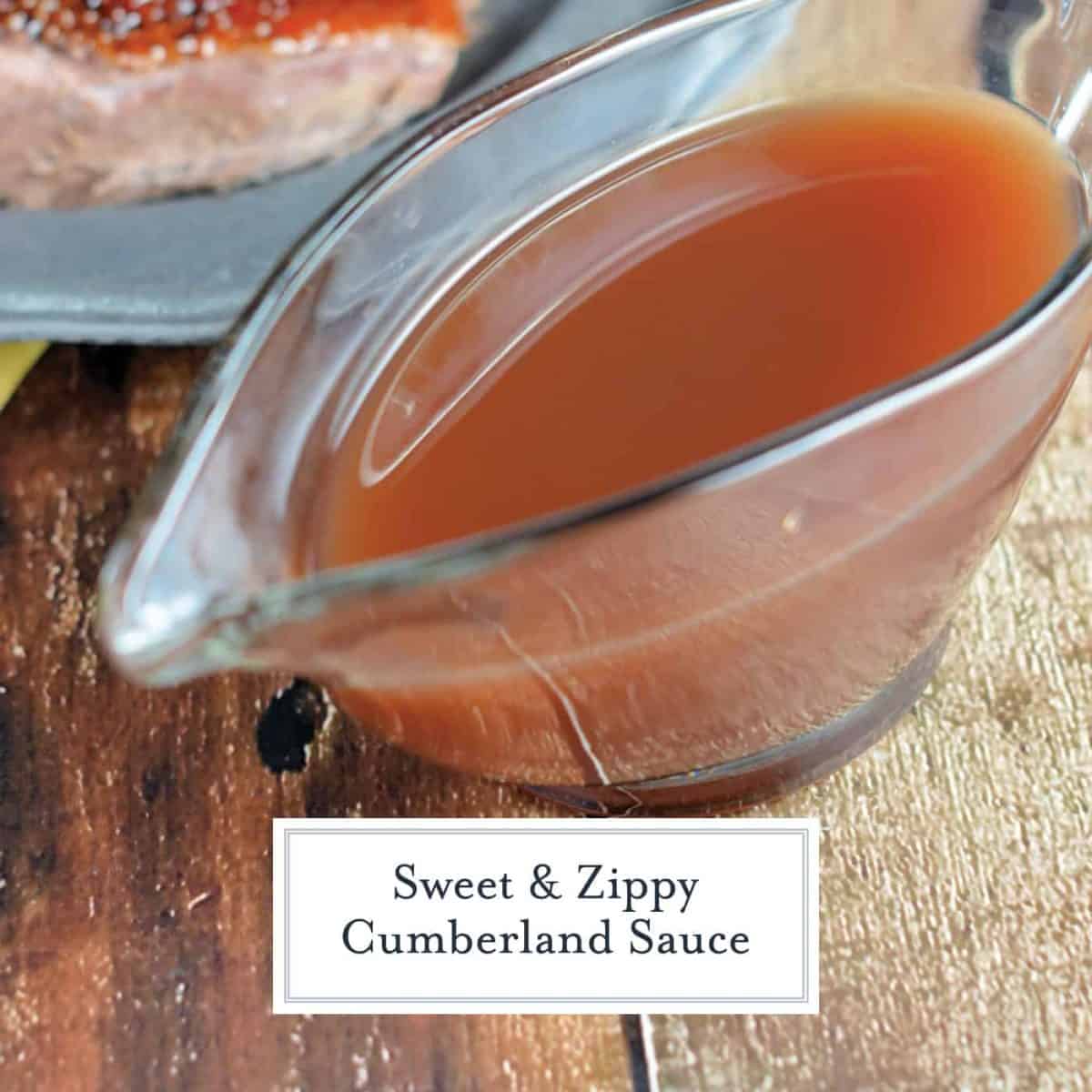 Cumberland Sauce is a fruity, vinegar-based sauce perfect for dressing goose, venison, lamb, and ham. It can be made ahead and is freezer friendly!
So what is Cumberland Sauce? Traditionally, Cumberland Sauce is a sweet, fruit-based sauce served with non-white meat. Think game meat like goose, venison, or lamb.
These types of meat have the potential to have a "gamey" taste and by "gamey" I just mean flavorful or more flavorful than say, a piece of chicken breast.
Cumberland Sauce, with its zingy and sweet flavor, helps to complement and really make that flavor sing.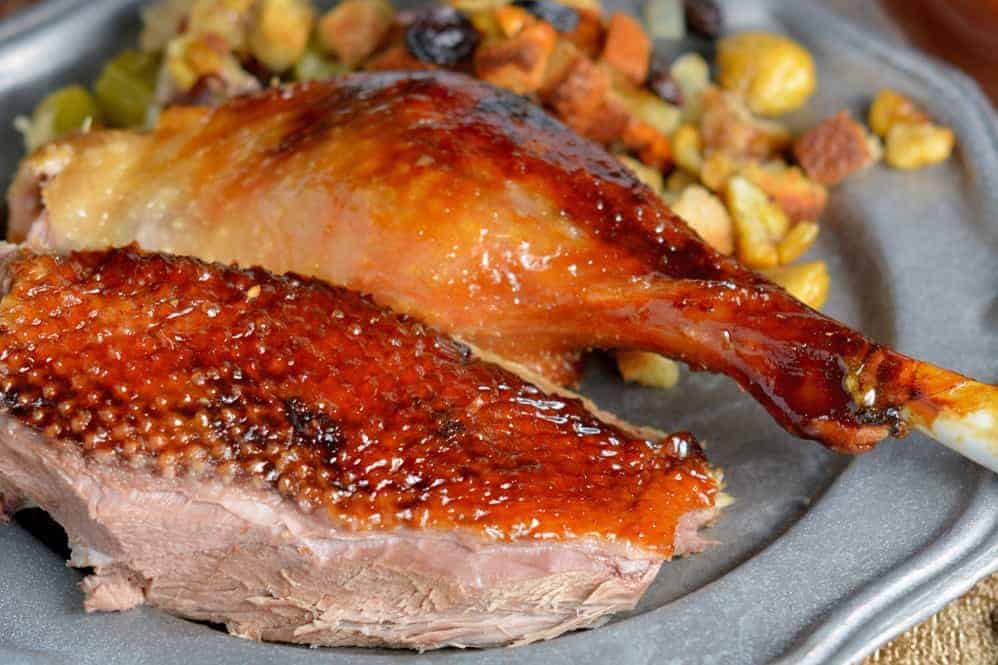 This sauce is served chilled, so it is ideal for those of us who are trying to make the most of our time by allowing us to make it ahead of time.
Better yet, it is freezer friendly so you can make a big batch or make it a week or a month in advance if you have a few minutes to spare.
Despite appearing to have been created in Germany to accompany boar's head, Cumberland Sauce is now a sauce tied to a region in England and usually made with red currants.
I didn't have any red currants at my disposal, so I modeled my Americanized version after the famous recipe from the fabulous Wort Hotel in Wyoming, by using red currant jelly. A simple and easy fix if I do say so myself.
While the red currant jelly has a bit of zip and zing, the port wine and orange juice in the recipe help to up the ante while shallots and vinegar add the pizzazz Cumberland Sauce is known for.
I found their recipe to be a little loose for my taste and wanted something with a little more body so I vamped this version up with a bit of cornstarch which is a great thickening agent.
In adding this to the recipe, the sauce really sticks to the goose instead of ending up in a pool on the plate. A touch of sea salt really lets all the flavors sing on your palate.
One thing I would suggest is using fresh-squeezed orange juice. I know what you are thinking and while it is tempting to just buy a jug of pre-made orange juice, citrus juices start losing their potency only 8 hours after being juiced.
While this is fine for drinking straight, in cooking, the best flavor is derived from citrus that has just been juice so I highly suggest using fresh oranges.
If you are going to the trouble to put together a glorious goose dinner, it would not be complete without a bit of Cumberland Sauce to go along with it. I can guarantee your guests will be clamoring to get the recipe for this sauce from you at the end of the night.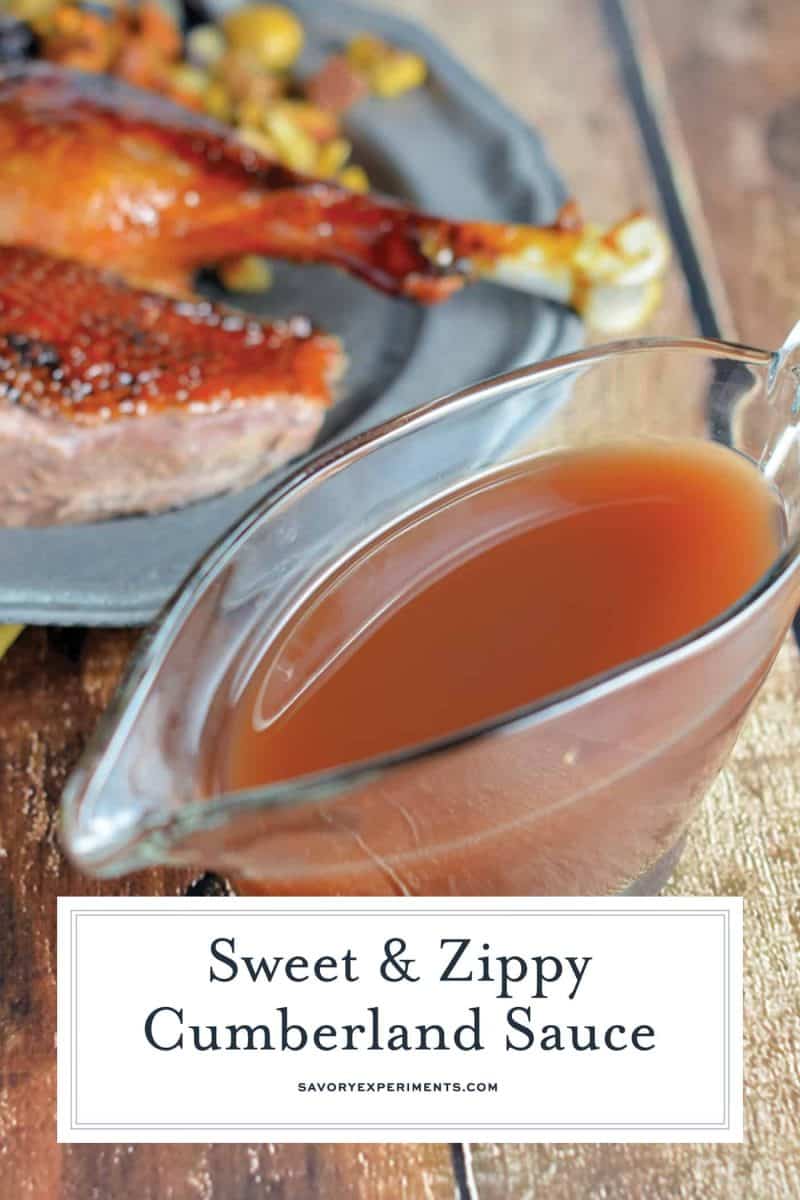 If you liked this traditional sauce recipe, you'll also enjoy: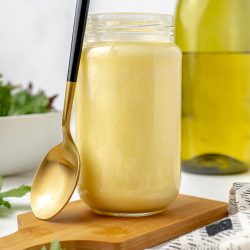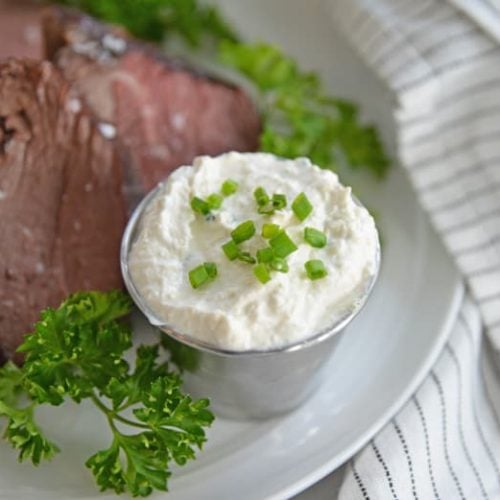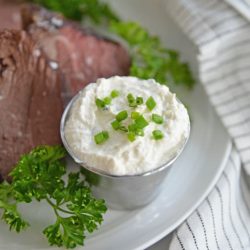 Creamy Horseradish Sauce
Creamy Horseradish Sauce comes together in less than 5 minutes with a sour cream base, tangy horseradish, this is a winner that will rival any steak sauce!
See The Recipe!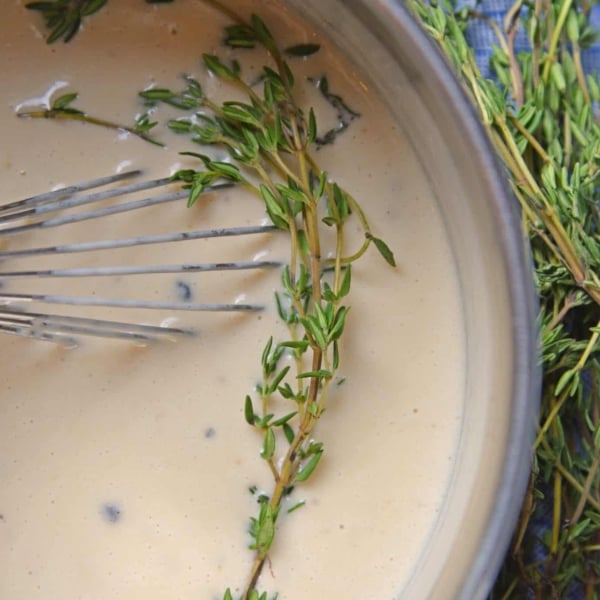 Tools for making Cumberland Sauce:
Fine Mesh Sieve– The perfect way to strain liquids with very small bits and pieces.
Heavy Bottom Sauce Pan– this will be one of your most used kitchen tools. Having something that is heavy bottom will distribute heat better and prevent burning whether you are using an electric or gas range.
Ramekins– I like giving folks their own individual sauce cups. Then you don't have to worry about double dipping! Ramekins are also great for ingredient preparation and baking mini soufflés.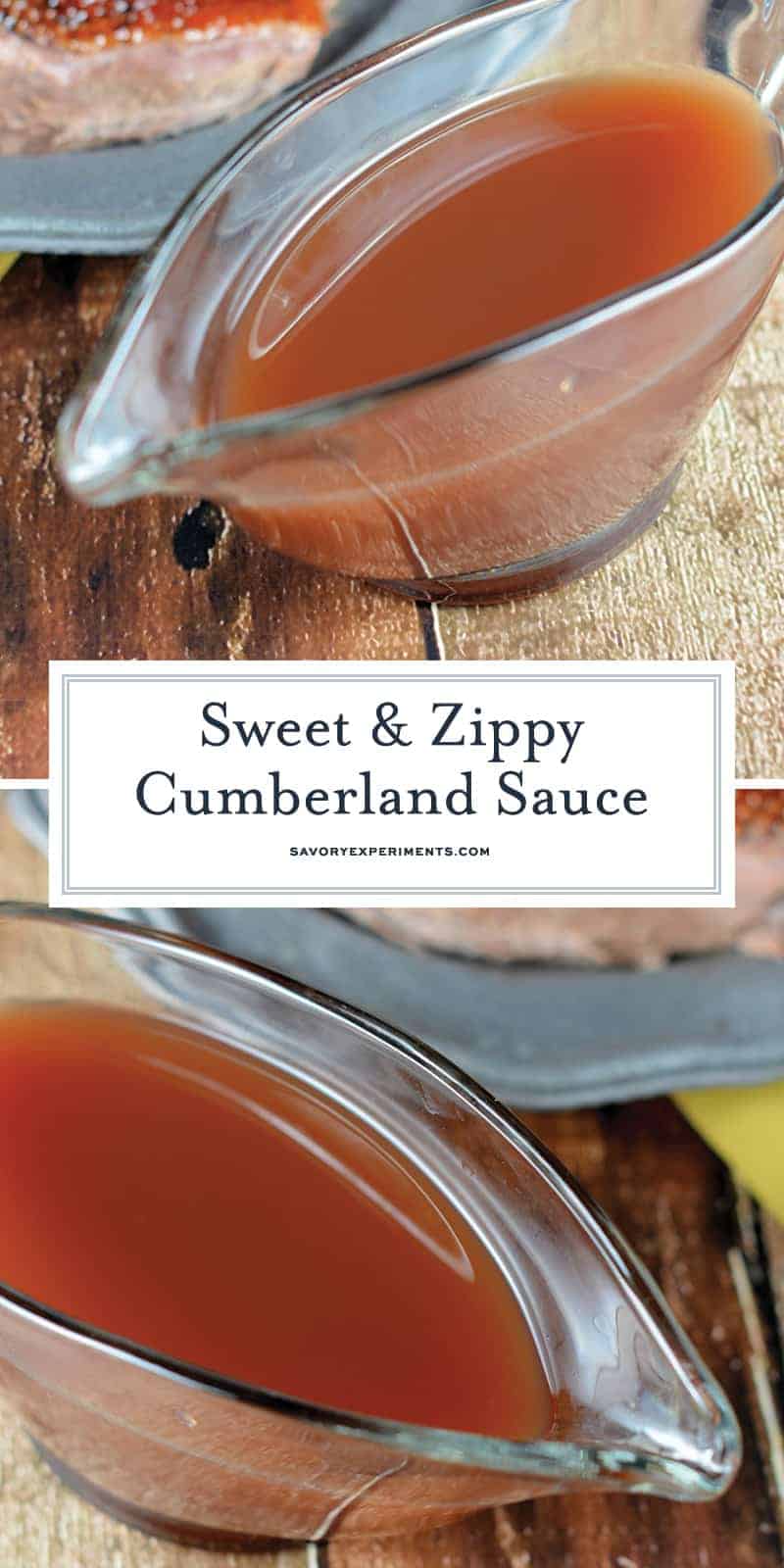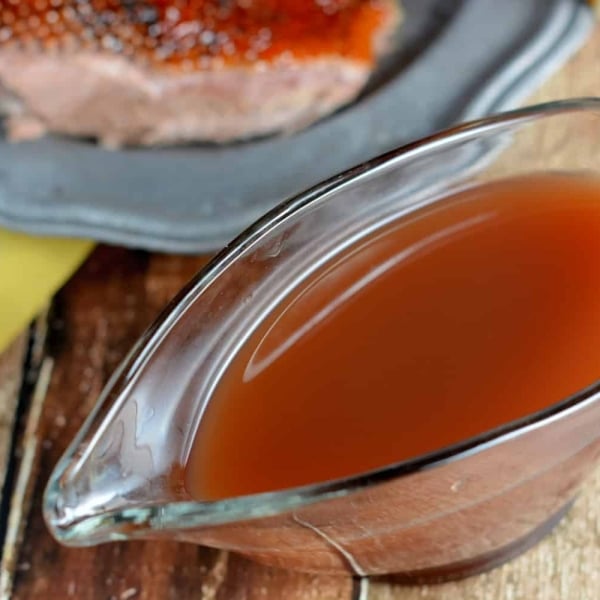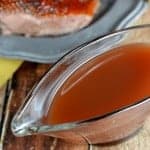 Cumberland Sauce Recipe
Cumberland Sauce is a fruity, vinegar based sauce perfect for dressing goose, venison, lamb and pork. It can be made ahead and is freezer friendly!
Instructions
In a medium saucepan, combine beef stock through orange zest. Bring to a boil, cook until reduced by 2/3, about 25 minutes.

Strain through a fine mesh sieve and return to sauce pan over low heat. Remove 1/4 cup of sauce and whisk with corn starch until smooth and then slowly whisk back into sauce pan. Stir in fine sea salt.

Transfer to a storage container and refrigerate until ready to serve.

If you've tried this recipe, come back and let us know how it was!
Notes
You can substitute other berry jams if you prefer.
Nutrition
Calories:
473
kcal
,
Carbohydrates:
78
g
,
Protein:
7
g
,
Sodium:
1552
mg
,
Potassium:
1022
mg
,
Fiber:
7
g
,
Sugar:
46
g
,
Vitamin A:
440
IU
,
Vitamin C:
110.6
mg
,
Calcium:
141
mg
,
Iron:
2.3
mg