CopyCat Texas Roadhouse Rolls are PERFECT, sweet and fluffy… My family ate the whole batch in one sitting! They taste just like the restaurant!
If you have never had Texas Roadhouse Rolls, you are doing yourself a disservice. They are wonderful soft, pillow-like, buttery sweet dinner rolls and in fact, the only reason I would dine out at Texas Roadhouse.
Well, that and the Whipped Cinnamon Honey Butter.  Now you can make both at home!  Breads can be intimidating to make at home, but are actually super simple… and even simpler if you have a stand mixer
that will do most of the kneading for you.
I have made Texas Roadhouse Rolls on several occasions, but I'm always so anxious to chow down that I have failed to take photos in order to bring them to you.  I get anxious and end up saying "Oh, I'll make them again for photos!"  Just an excuse, I suppose.  Texas Roadhouse Rolls also freeze well and are the perfect bread for breakfast for lunch sandwiches.  Looking for a rich dessert?  Heat up and top with butter and honey. *Swoon*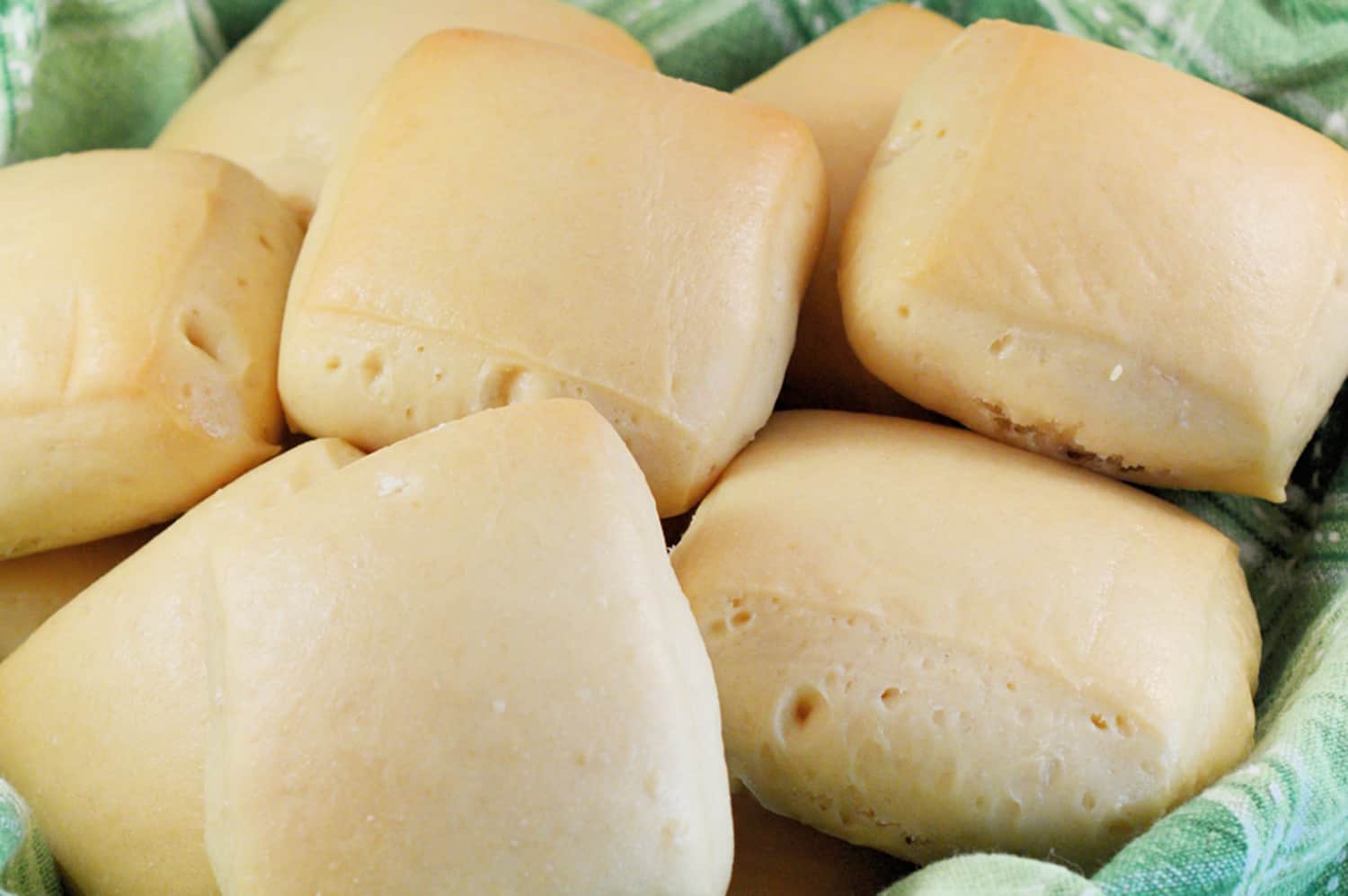 Why scald milk?  The whey protein in milk can weaken gluten and prevent the dough from rising properly.  Scalding the milk deactivates the protein so this doesn't happen.  It also intensifies the overall flavor, adding to the flavor of the bread.  Skipping this step could result in your bread not rising properly or not achieving the proper flavor.  You've also now learned a little something… keep that in your pocket for your next trivia night!
Don't forget to PIN Copycat Texas Roadhouse Rolls!
Print Recipe
Texas Roadhouse Rolls
Yum
Even if you have never had Texas Roadhouse Rolls, you'll love these soft, pillow-like, buttery sweet dinner rolls.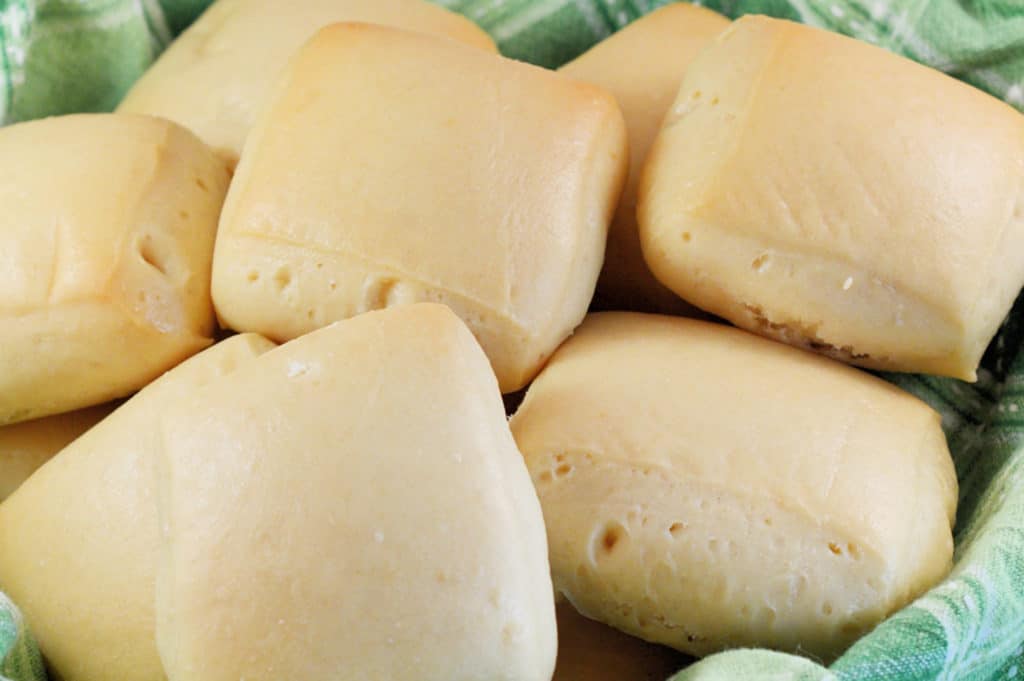 | | |
| --- | --- |
| | |
Place milk in a small saucepan over medium heat. Bring to a low boil and remove from heat immediately, scalding the milk. Allow to cool to room temperature.

Melt the butter in the microwave, set aside. In a stand mixer with the bread hook attachment, combine yeast, warm water, and 1 tablespoon sugar . Let yeast bloom until foamy and fragrant.

Add remaining sugar, honey, scalded milk, and half of the flour to the yeast mixture. Beat together for two minutes. Add 3 tablespoons melted butter, eggs, and salt. Continue to knead, slowly adding remaining flour until mixture is fully blended, slightly sticky and starts to pull away from the sides of the bowl. Knead for an additional 5-8 minutes.

Lightly coat a large mixing bowl with cooking spray. Turn bread mixture into bowl. turning once to cover with cooking spray. Cover with a moist towel in a warm draft-free place for 1 hour.

After one hour, bread should have doubled in size. Punch down and turn out onto a very lightly floured rolling surface.

Roll dough to 1/2 inch thick rectangle. Fold over in half, on top of itself, Roll again, fold one more time.

Cut dough into 2x2 inch squares, transferring to a lightly coated baking sheet. Cover cut dough with a moistened towel and allow to rise for 30 minutes.

Preheat oven to 350 degrees. Bake for 12-15 minutes, or until tops are very lightly browned. Remove and immediately baste with remaining 3 tablespoons of melted butter. Serve hot. Texas Roadhouse Rolls can be stored at room temperature in an airtight plastic bag.

If you like this recipe, make sure to follow me on Pinterest for even more!