This post is sponsored by ShopRite. The opinions and text are all mine.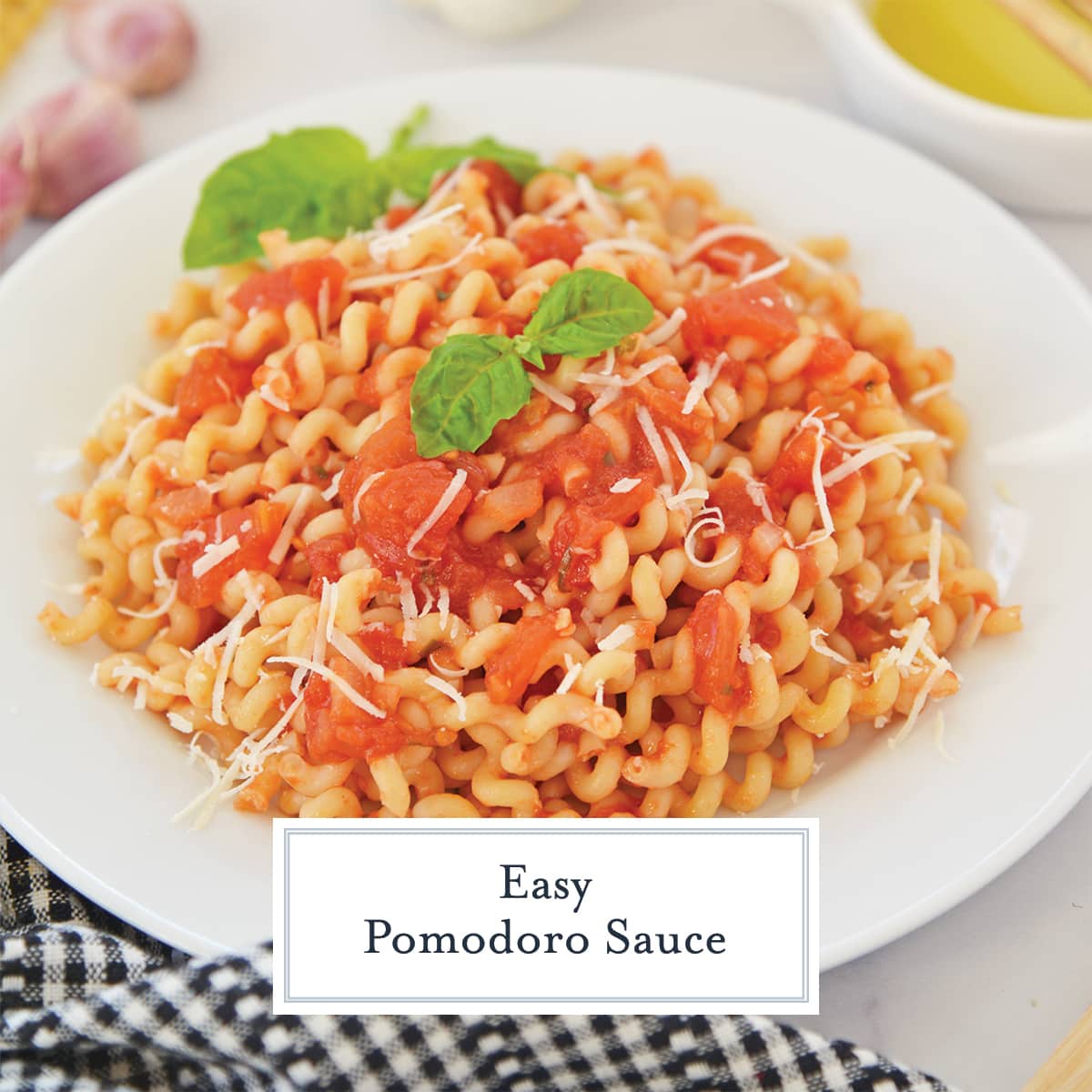 Four years ago seems like just yesterday. My family and I were fortunate enough to spend time in Italy. We traveled to Rome, the Amalfi coast and Tuscany renting Airbnbs. In Tuscany, we stayed on an olive farm about 20 minutes outside of Florence.
With our own kitchen, complete with sweeping views of vineyards and hills, we frequented the local shops, prepared our own meals, chatted with locals and I perfected homemade pomodoro.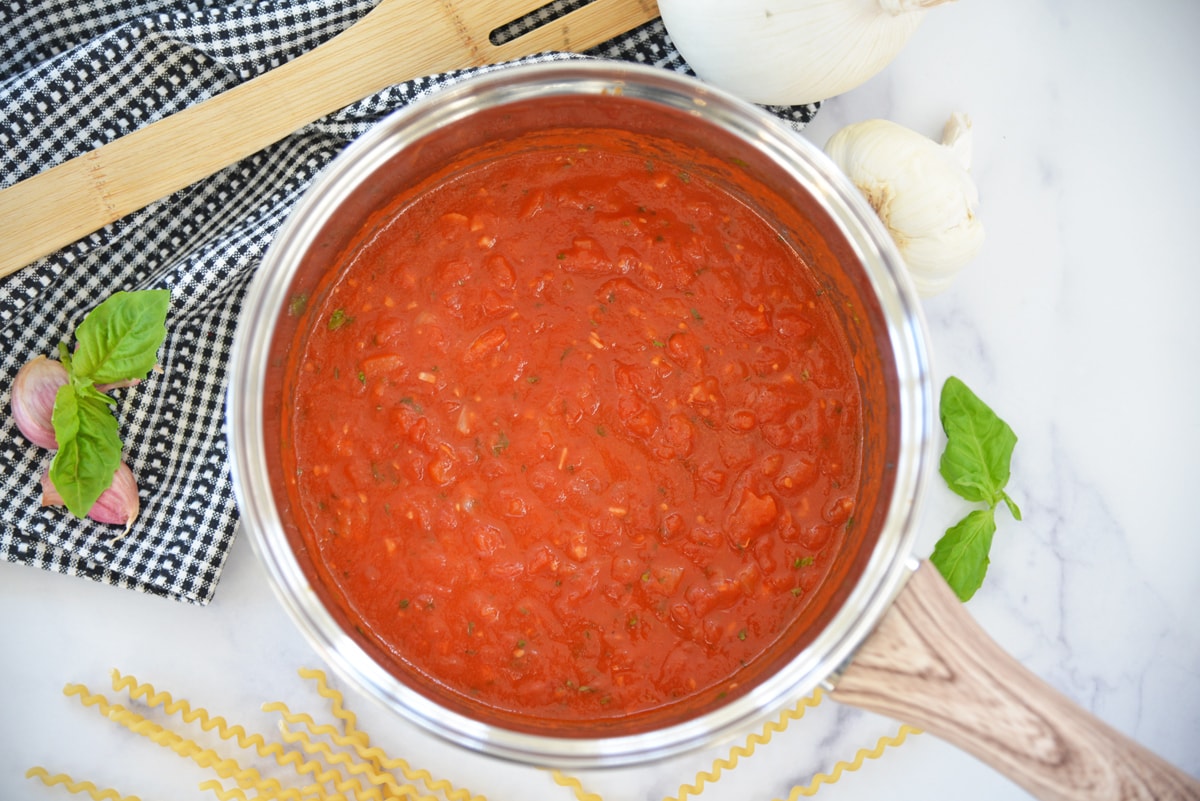 Visiting Tuscany
My biggest takeaway from Italian cuisine was that much of it is simply made with quality ingredients.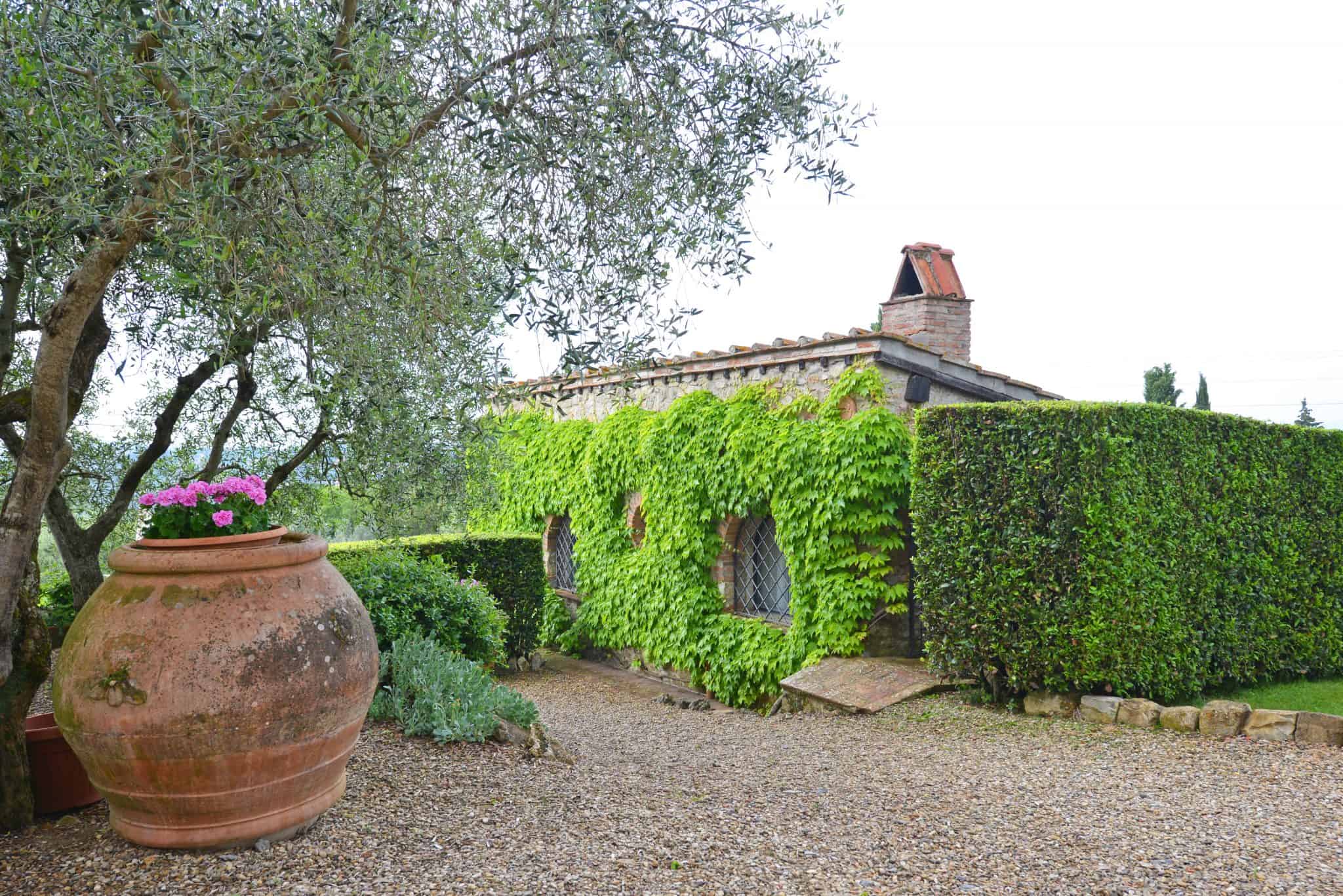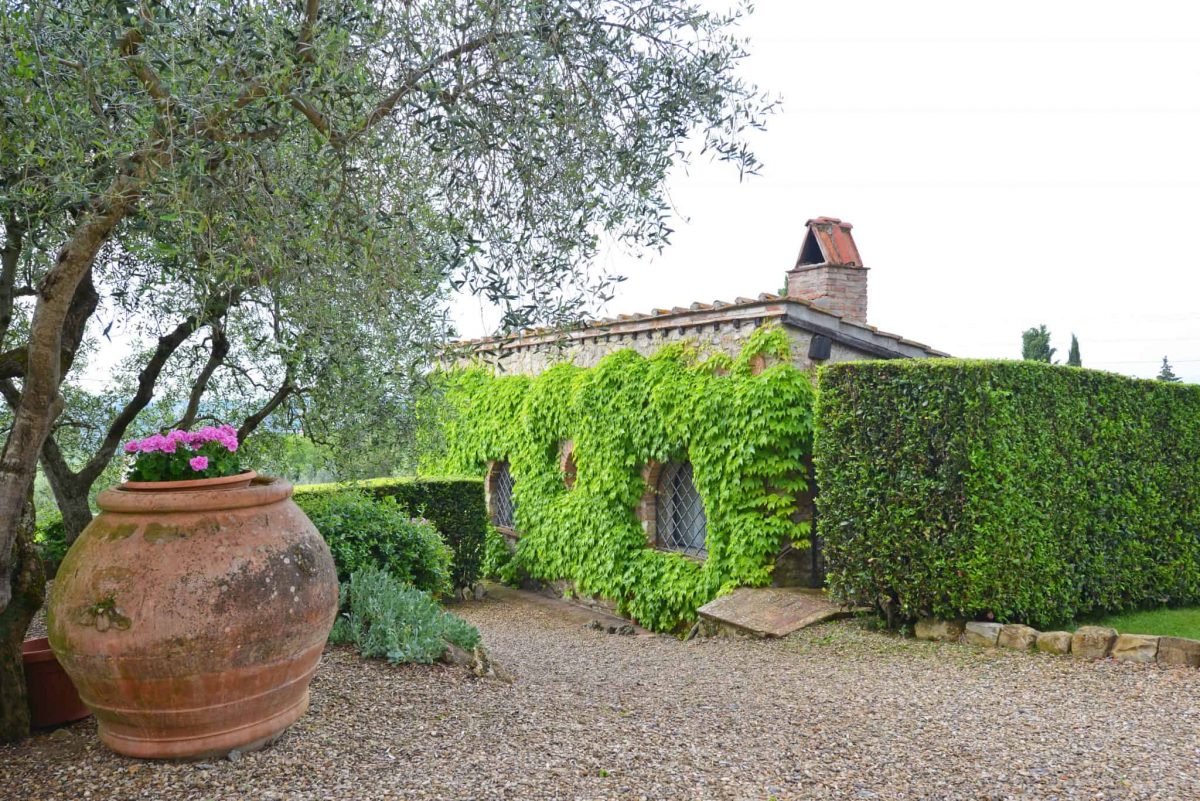 I'd be hard pressed to say any specific area had the best cuisine, they all have shining attributes, but I would say that I personally created the best meals while we were in Tuscany.
Pomodoro Sauce
A classic Italian sauce, pomodoro, has its roots in this region and you don't have to have visited Italy to get authentic Italian food. Bring it home to your table with Imported From Italy foods at ShopRite. Pomodoro literally translates to "tomato" in Italian, so you better bet you need good, quality real Italian tomatoes to make it!
I still find myself preparing Italian meals at least once a week and pomodoro sauce plays a large role. Whether I am using it to make Spaghetti Pomodoro, using it to layer lasagna or as a dip for calamari fritti, it is an easy, all-purpose sauce.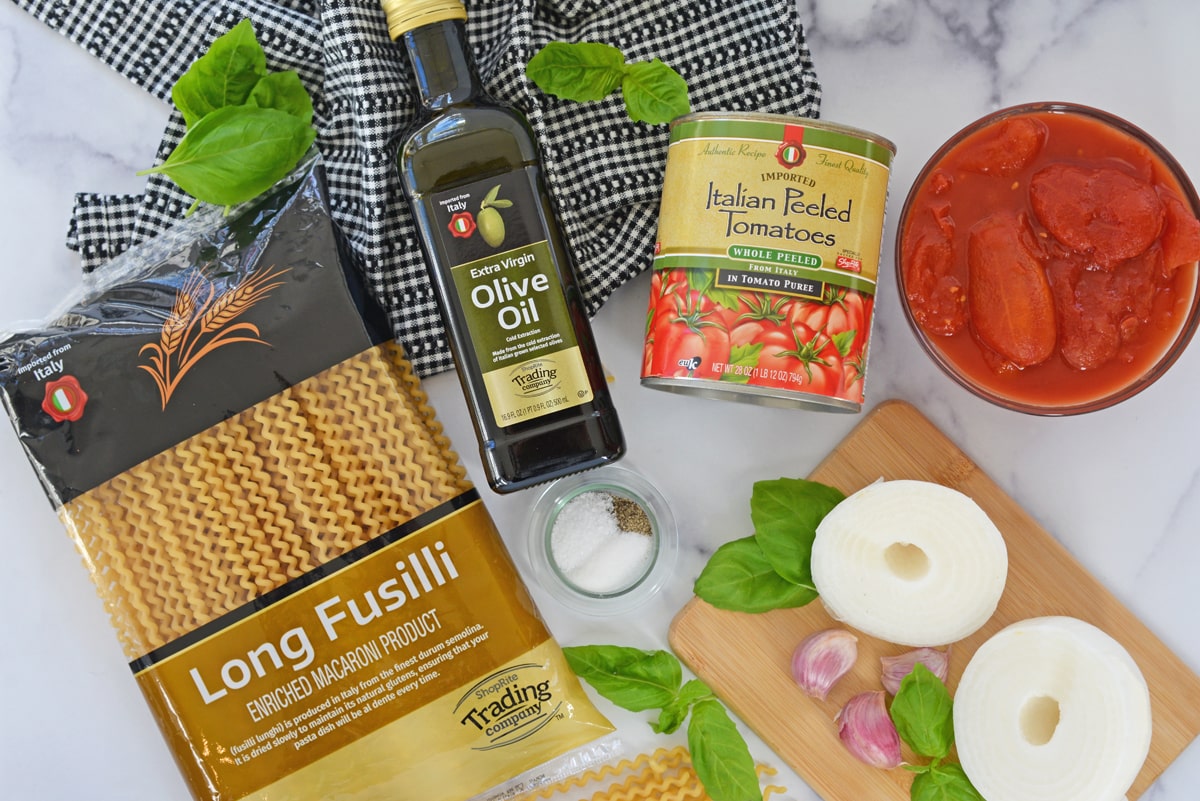 It starts with rich olive oil base. Nearly all incorporate garlic, but only some add onions. I love the aroma of sautéing onions and garlic, so this is a no-brainer for my version.
The next step is adding tomatoes and a hefty dose of fresh basil. This Pomodoro recipe doesn't simmer long to create a concentrated tomato flavor with brilliant colors and large pieces of tomato. It has a little natural liquid coming from the tomatoes reducing and puree in the can.
The last step is seasoning, which is simply a dash of sugar to balance acidity, freshly ground pepper and a dash of salt to brighten. Toss with your favorite pasta, which is my daughter's case is "long springs,"also known as long fusilli, and dinner is served.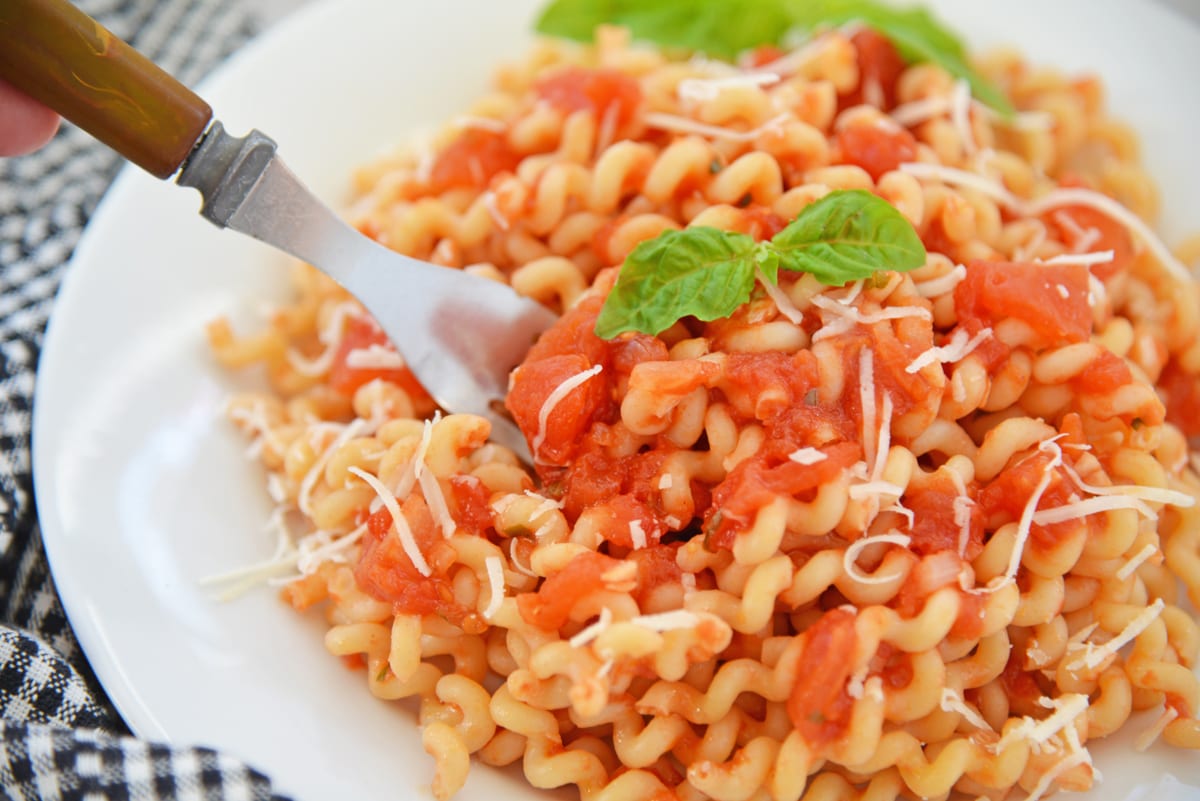 Ok, not totally, because no meal in Italy would be served without bread or breadsticks with quality olive oil for dipping.
Thanks to ShopRite, I can find all of the elements I need from all over Italy, Cinque Terre to Rome, Tuscany and all the way down to Naples and Sicily. They are quality foods just like you'd buy in the small stores of Italy.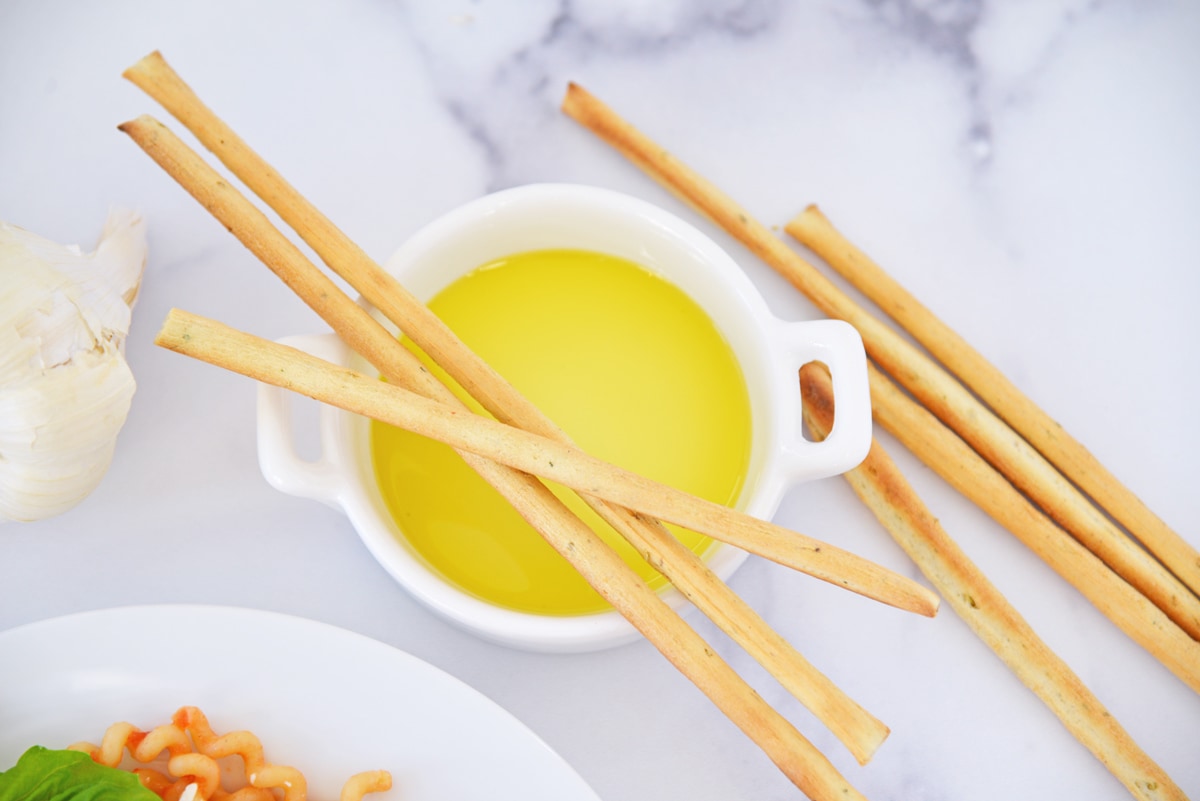 Coarse vs Smooth Sauce
I prefer a pomodoro with body and texture, so I choose to leave mine a little chunky. That doesn't mean some aren't smooth and velvety (although technically speaking this makes it more of a marinara).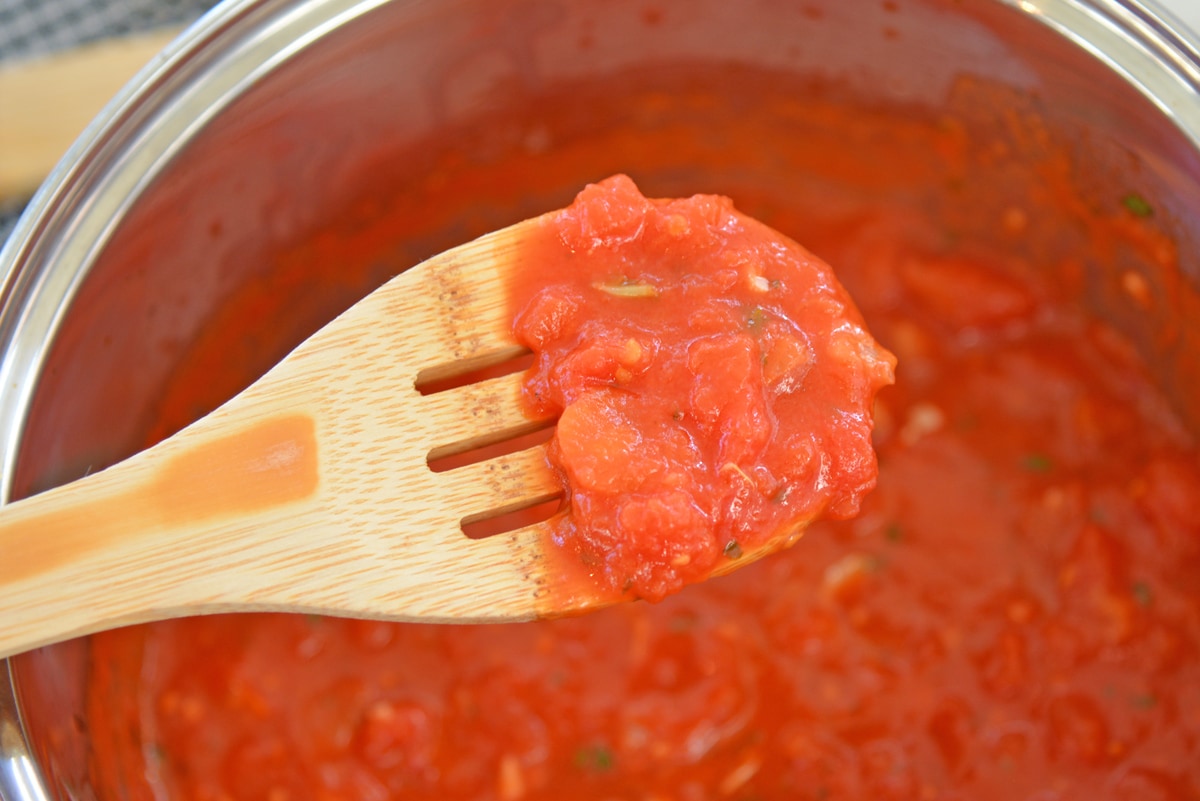 To do this, simply place your whole tomatoes in a food processor and give them a few pulses. Alternately, you can use an immersion blender straight in the saucepan.
Do be mindful that this release natural juices and might require 5-10 extra minutes for the sauce to reduce.
What You'll Need
Gather your ingredients and make sure they are Imported from Italy at ShopRite.
Imported Whole Tomatoes in Puree
Imported Extra Virgin Olive Oil
Fresh onion
Fresh garlic
Fresh basil
Sugar, salt and pepper
Imported Pasta of choice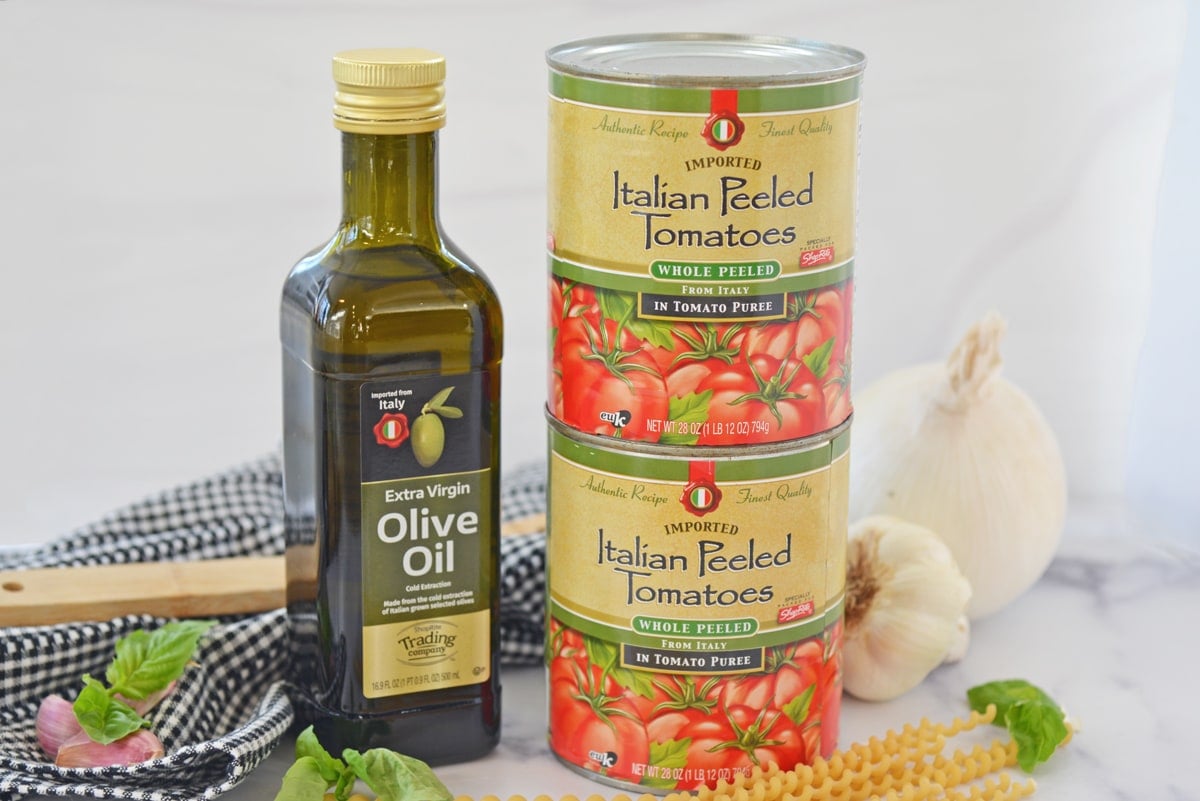 How to Make Pomodoro
Heat the olive oil in saucepan and add the onions and garlic. Sauté until they start to soften and are fragrant.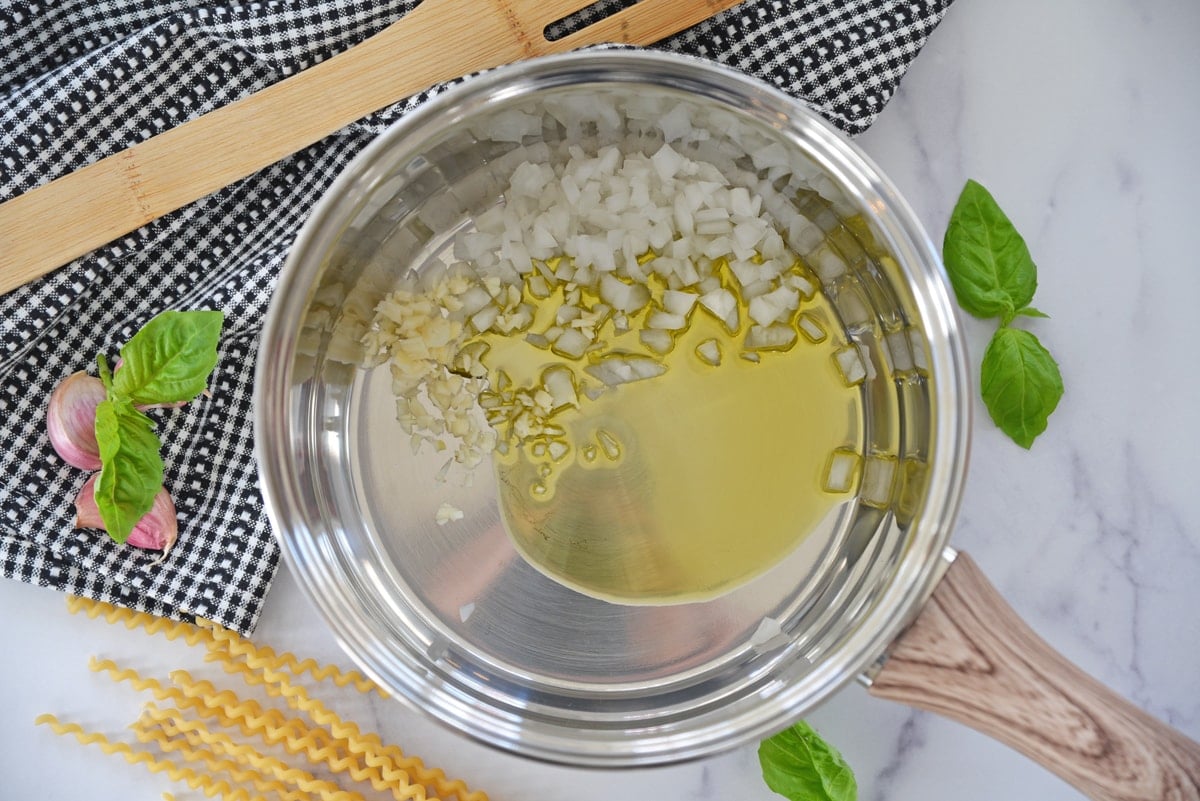 Roughly chop the whole tomatoes, adding to the pan along with any leftover puree. Also stir in the freshly chopped basil, sugar, salt and pepper.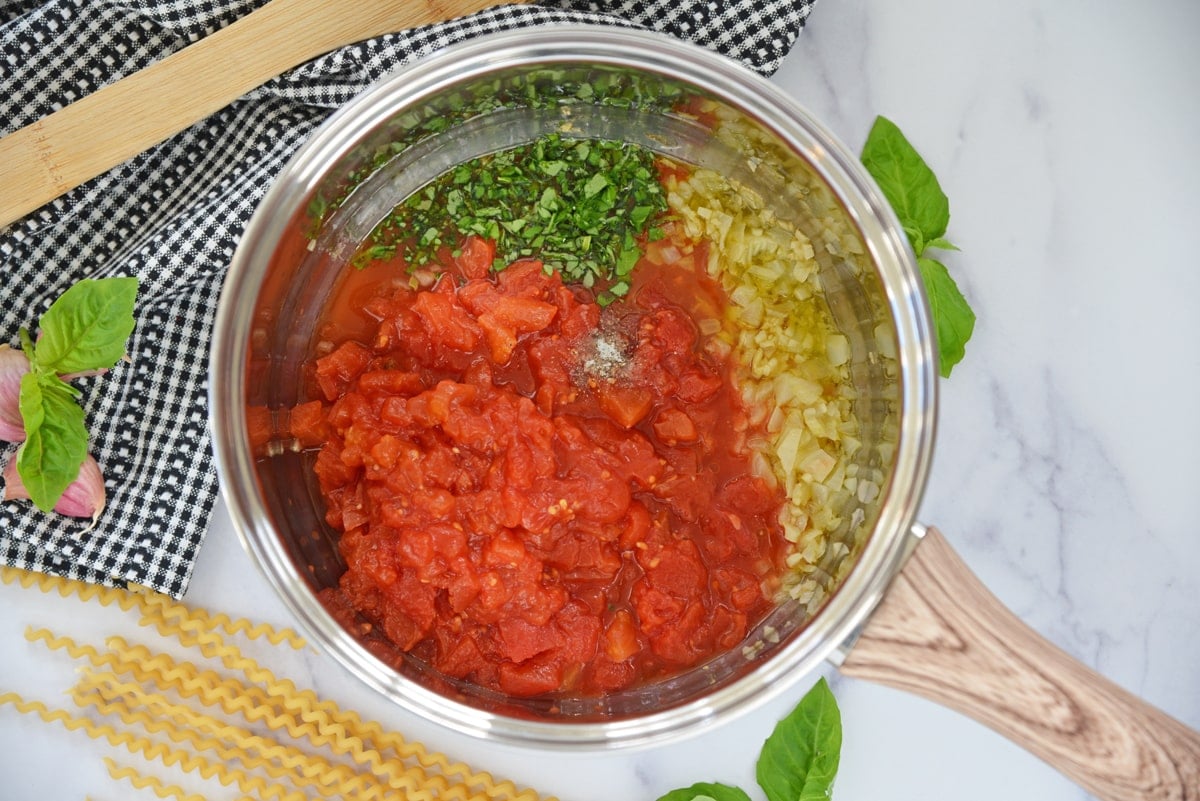 Allow the sauce to simmer, stirring occasionally, for 10 minutes. Sauce should be a little chunky.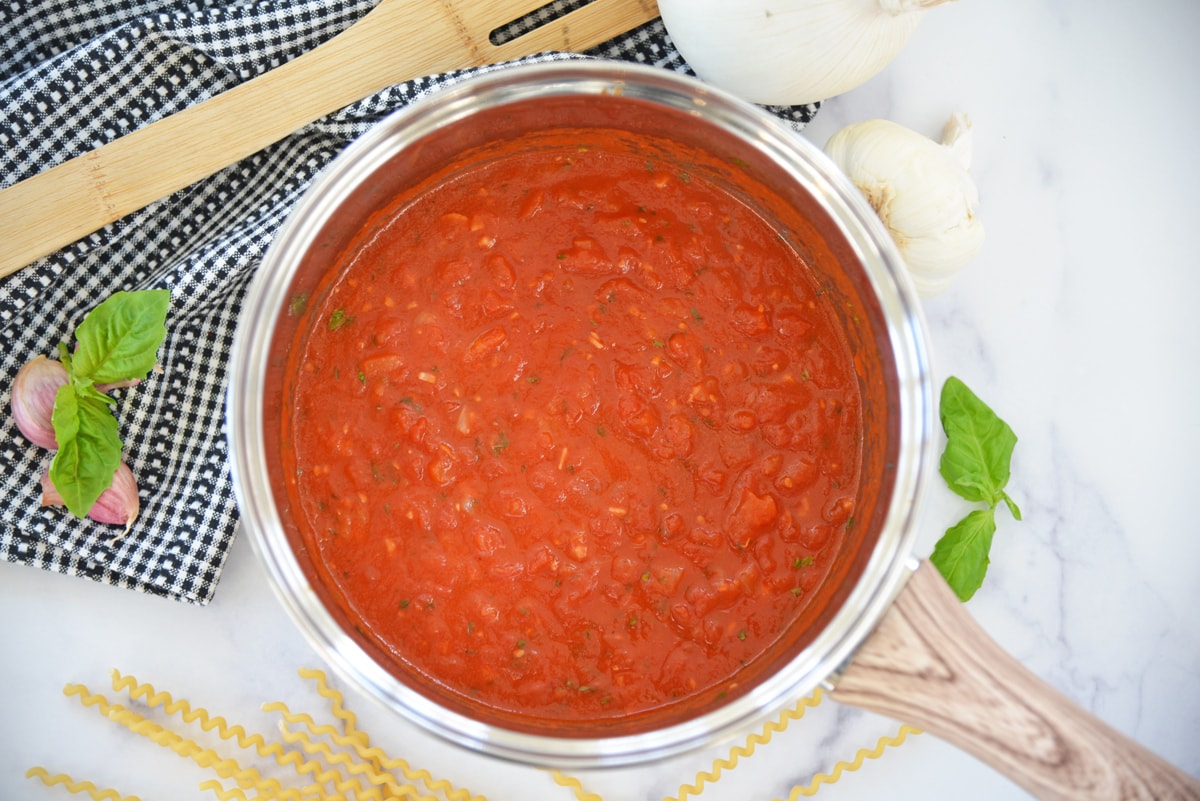 Toss with your favorite cooked pasta and top with a fresh grates of fresh Parmesan cheese or other desired toppings. Other favorites include more fresh basil, red pepper flakes or fresh burrata or ricotta cheeses.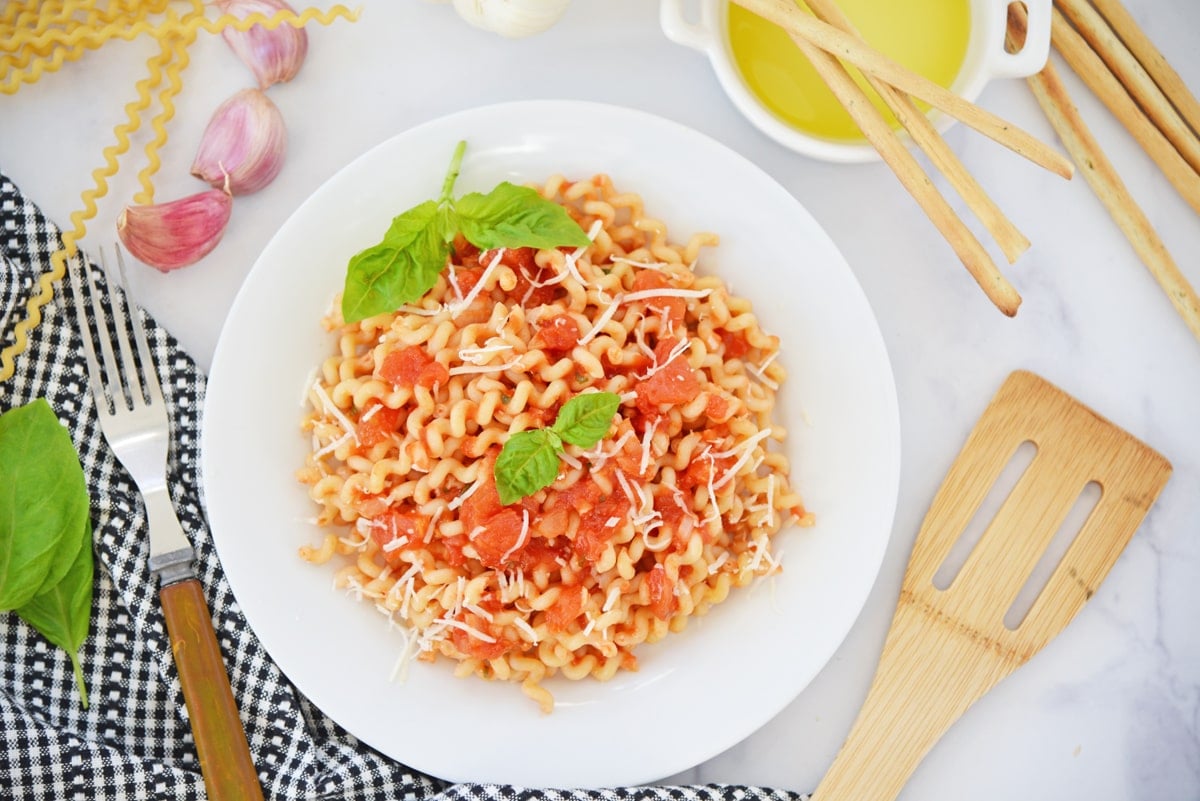 Storage & Freezing
Leftover pomodoro sauce and pasta can be stored in airtight containers together or seperate for up to a week. Reheat on the stovetop or in the microwave.
Pomodoro sauce alone can be frozen for up to 6 months in an airtight container or plastic freezer bag. Remove as much air as possible to prevent freezer burn. Thaw in the refrigerator overnight.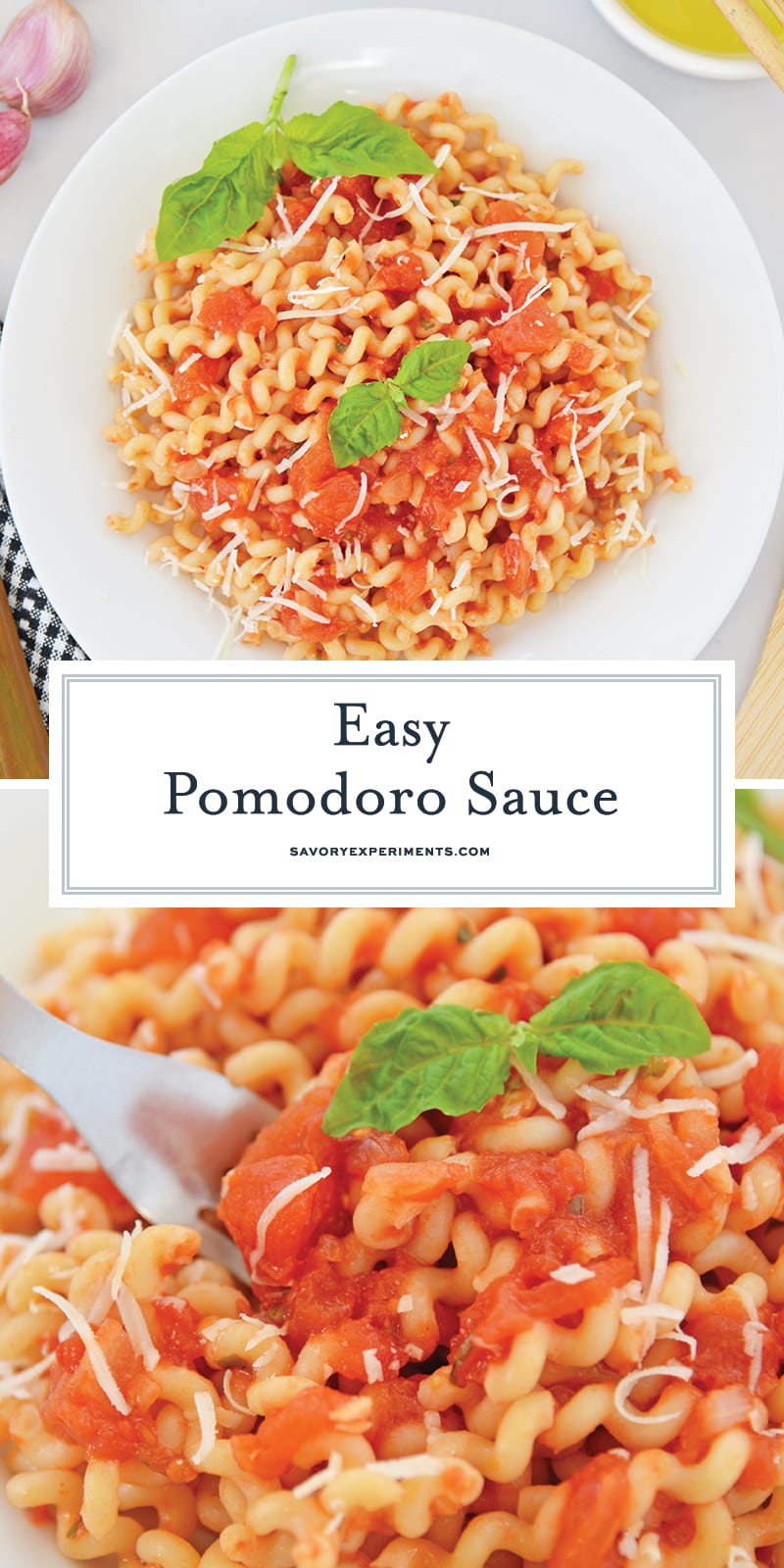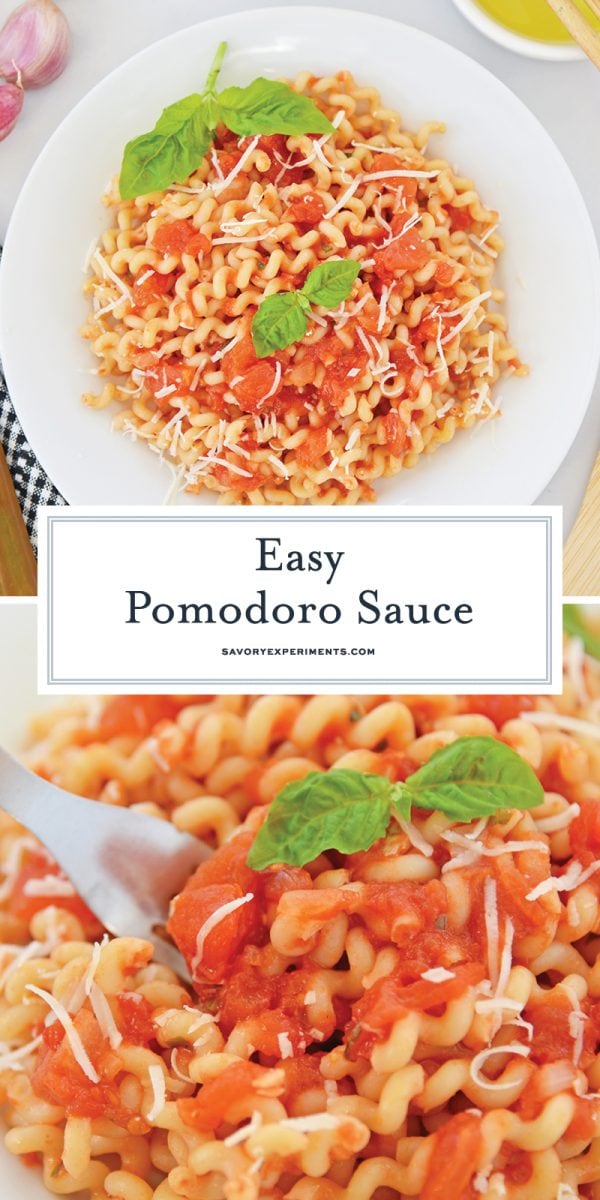 More Authentic Italian Recipes