Planning Trips from Florence
Florence is a wonderful central location to access many treasures of Italy. Even if you don't want to stay in Florence, you can stay in the Tuscan countryside, like we did in Chianti at La Pressura.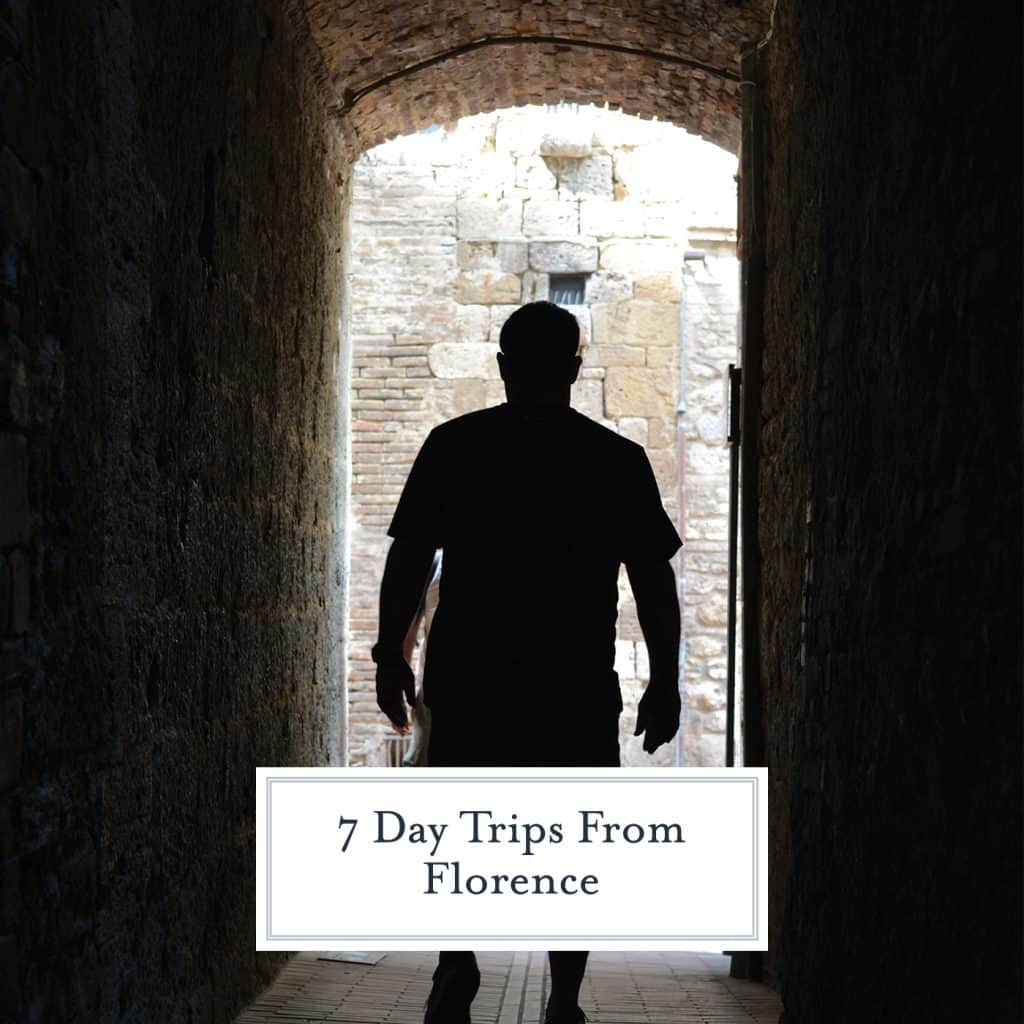 If you are looking to escape the bustle of the city, here are 7 fabulous day trips from Florence!
Day trips from Florence can be be car or train. If accessing the Florence train station by car, there are several secure car parks in close proximity, just give yourself an extra 30 minutes to get the car parked.
It can sometimes take a few moments for the attendant to shuffle vehicles to make yours fit, much like a game of euro-car Tetris.
7 Day Trips From Florence:
1. Cirque Terre – The Italian Riviera
A Cinque Terre day trip from Florence is the currently one of the most popular things to do in Italy.
Though it is possible to drive to Cinque Terre by car, it seems to be a waste since the small towns are better visited with the use of the local train, boat or simply by hiking the many trails. Aim to visit Cinque Terre by train or schedule a bus tour that will do all the thinking for you!
Florence has regular train service to La Spezia where you will change to the local train (or boat) and move up and down the coast.
Cinque Terre has a dramatic coastline similar to the Amalfi Coast, spotted with five fishing villages with such rugged terrain that there are no cars allowed, so wear your walking shoes.
2. Venice – The Floating City
Venice is a tight day trip, but can be done. The express train takes 2 hours, the first one leaving the station around 7:30 a.m. and last one leaving Venice at 5:30 p.m..
Buy tickets ahead of time to ensure you get seats next to each other. They are assigned seats with overhead space for luggage.
Make sure you take the train to Santa Lucia station, not Venice Mastre- this is off the island. Santa Lucia will drop you directly in front of the Grand Canal. Read more about Venice and know what foods you are looking for before you leave.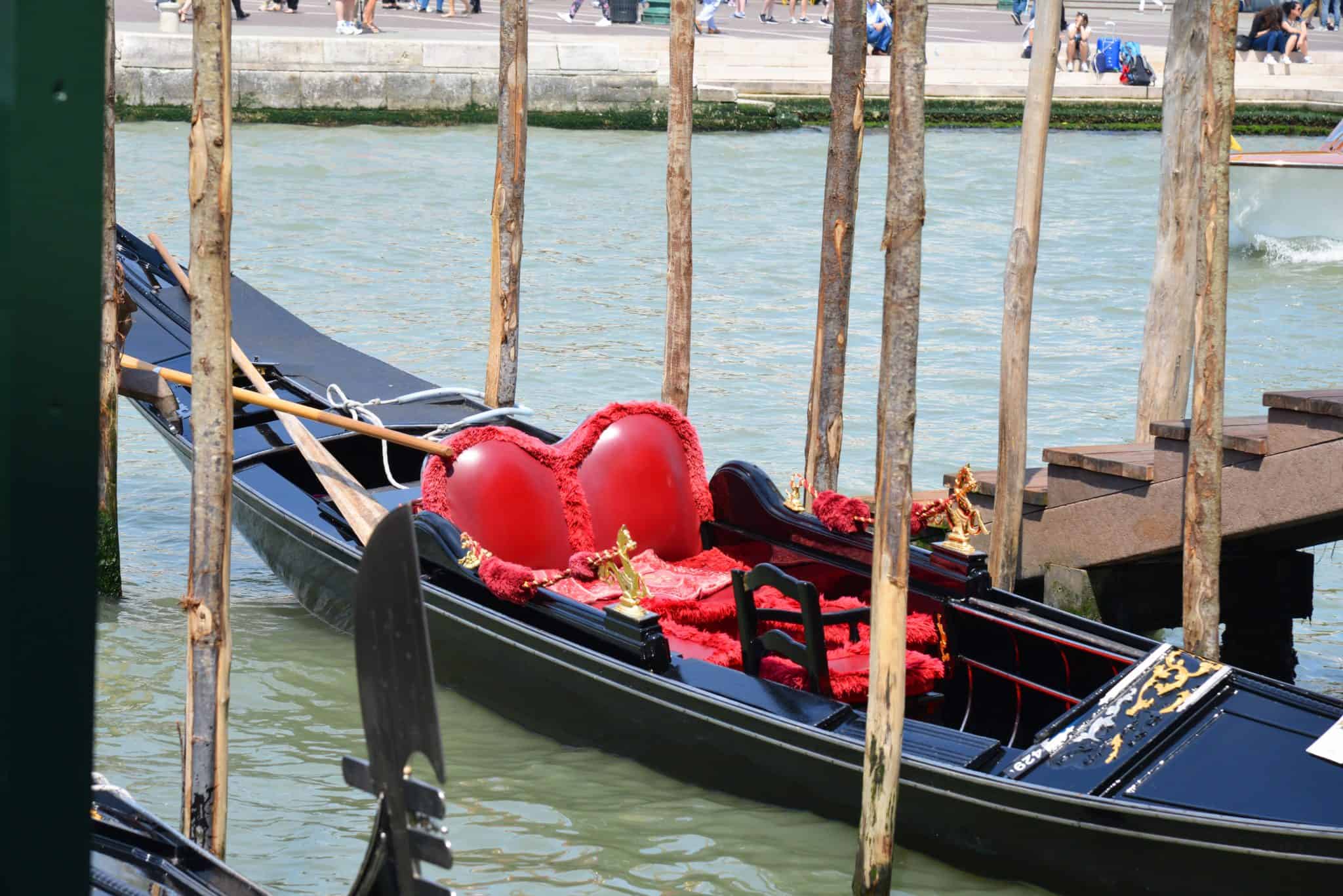 3. Pisa – The Square of Miracles
Another Province of Tuscany, Pisa is best known for the Leaning Tower of Pisa. The Leaning Tower of Pisa is actually of the bell tower of the Cathedral of Pisa in the Piazza die Miracoli. A little known fact: the tower was already leaning at its completion in 1372!
In addition to the main attraction are multiple piazzas, shopping and a stroll down the Palazzo Blu or a visit to the National Museum of San Matteo filled with ceramics, paintings and sculptures.
4. Bologna – A City of Sandwich Meat
Just kidding! But really, any American probably thinks of a classic Bologna sandwich when they think of the city. Often thought of as the most underrated city in Italy, Bologna has a lot to offer, including lots of Bolognese Sauce.
Start with the Piazza Maggiore and Piazza Santo Stefano, followed by a visit to Quadrilatero, a medieval market with all sorts of treasures. Trek to the top of San Luca, the lowest portico in the world, or Torre Asinelli, the tower that symbolizes Bologna.
Lastly, visit the Museum of History of Bologna, a giant museum of lunch meat. Just kidding… again. It's filled with cool stuff from the history of Bologna.
5. San Gimignano – Medieval Town of Torture
Our visit to San Gimignano was a favorite. With no cars allowed inside the gated stone city, there are tourist style parking lots on the outskirts.
Entry to the medieval town is free and suddenly you are transported into your own episode of Game of Thrones. Until you see a little kids superhero underpants dangling to dry from a window.
Read more about your visit to San Gimignano, its history of torture and postcard worthy views HERE.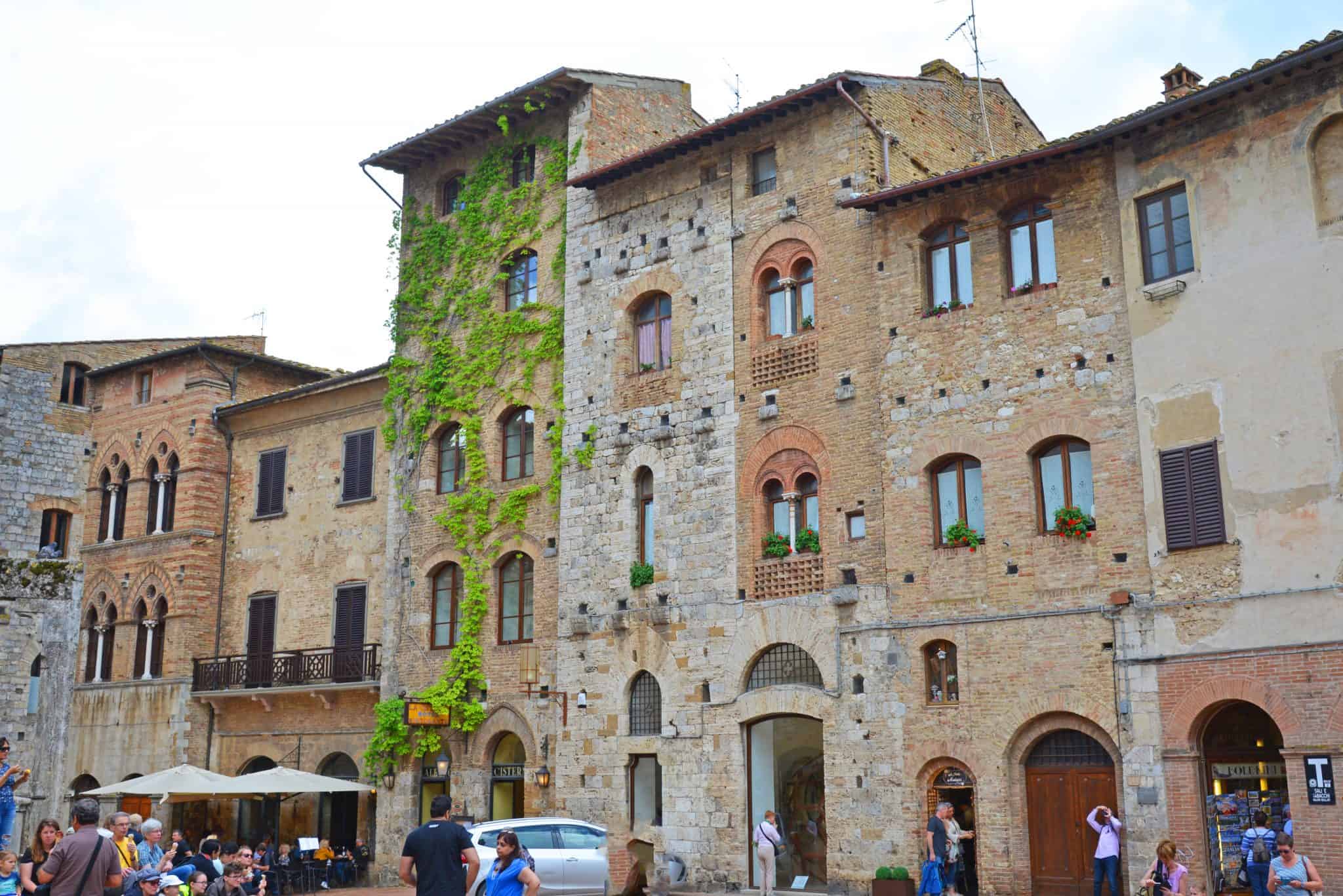 6. Chianti – For ALL the wine!
One of the most surprising things for most Americans is the lack of emphasis I on wine while in Italy. Table wine is served at every meal, but there is no snotty, stuck up wine list with overpriced bottles.
You simply order red or white and a glass our liter and a delicious wine arrives at your table. The reason? Wines are usually the local wine, such as Chianti.
Spend time in the luscious countryside sipping the nectar of the land and enjoying the rolling landscape.
Read more about our stay at La Presura in Chianti HERE!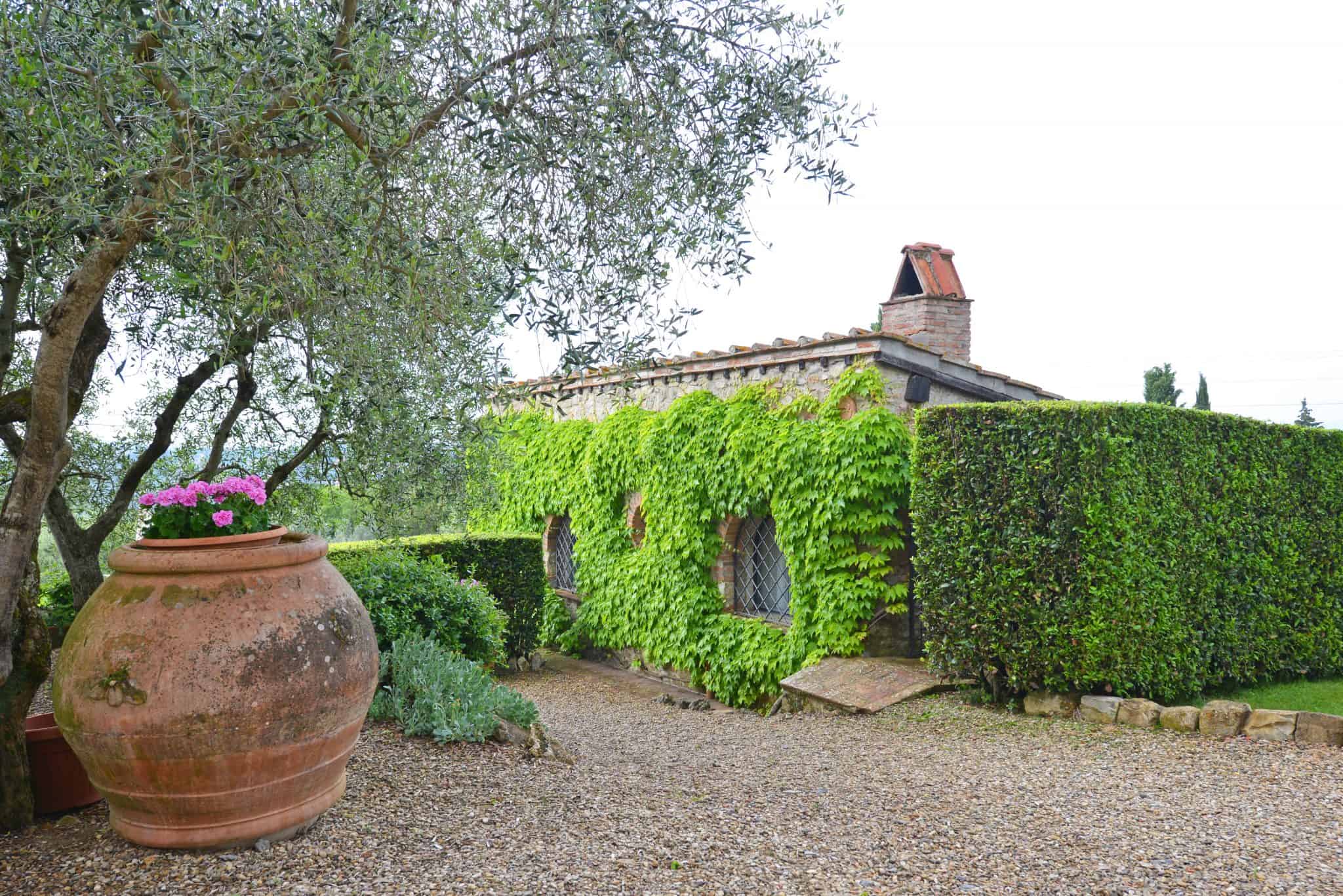 7. Sienna – An Ancient Masterpiece
Sienna is one of the most popular day trips from Florence. If you are lucky enough, you might visit for one of the two annual horse races. Enjoy the vistas, cathedral, piazzas and meidevial architecture.
Other day trips include: Arezzo, Montepulciano, Lucca, Cortona, Volterra, Val d'Orcia, Livorno and Orvieto.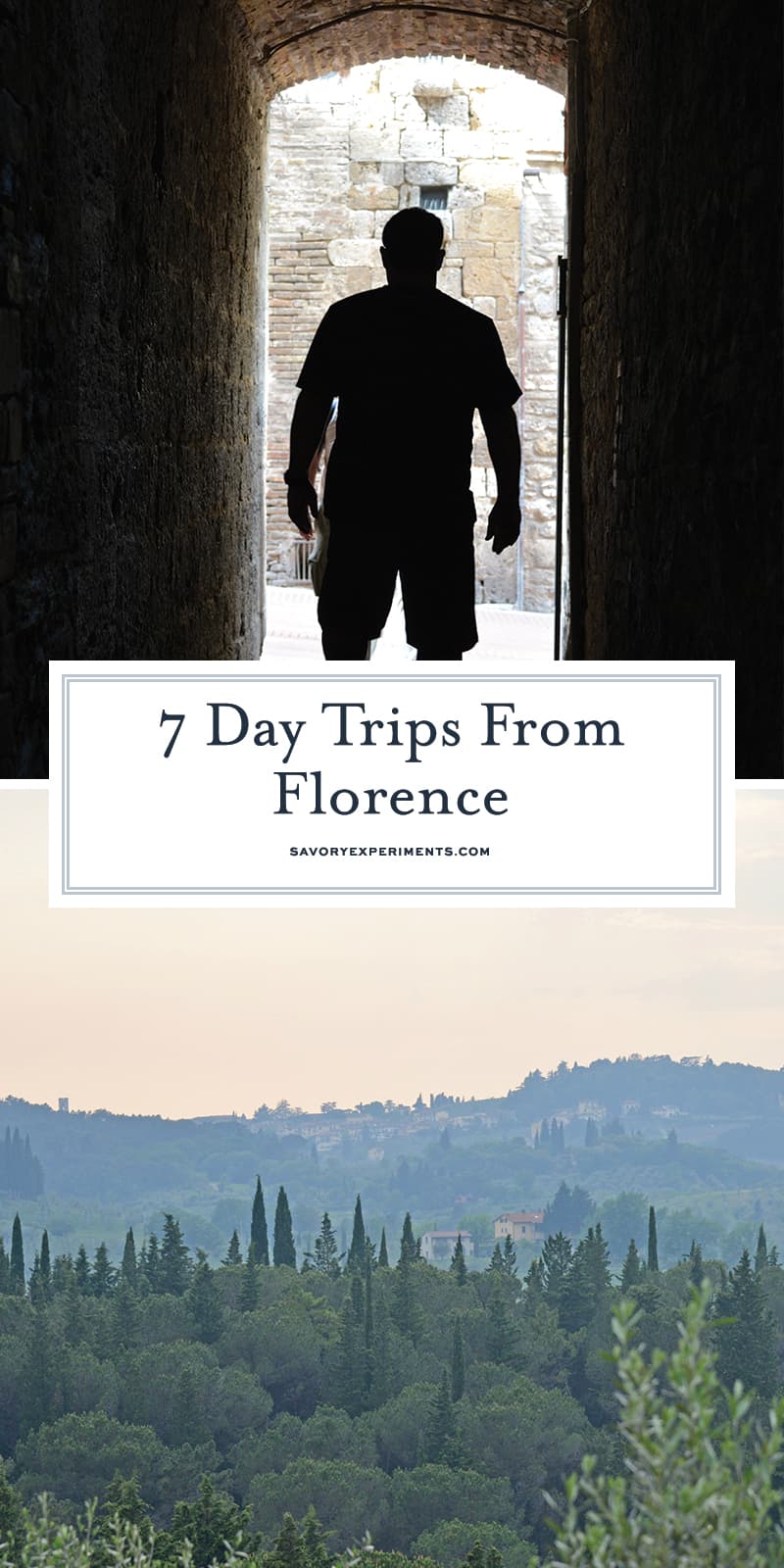 Make sure to check out more of our travels from Italy– we are sure they will help you plan your best Italian holiday!