'Tis the season for all things peppermint and I am loving it! From fudge to cookies and everything in between, these Peppermint Recipes are the best!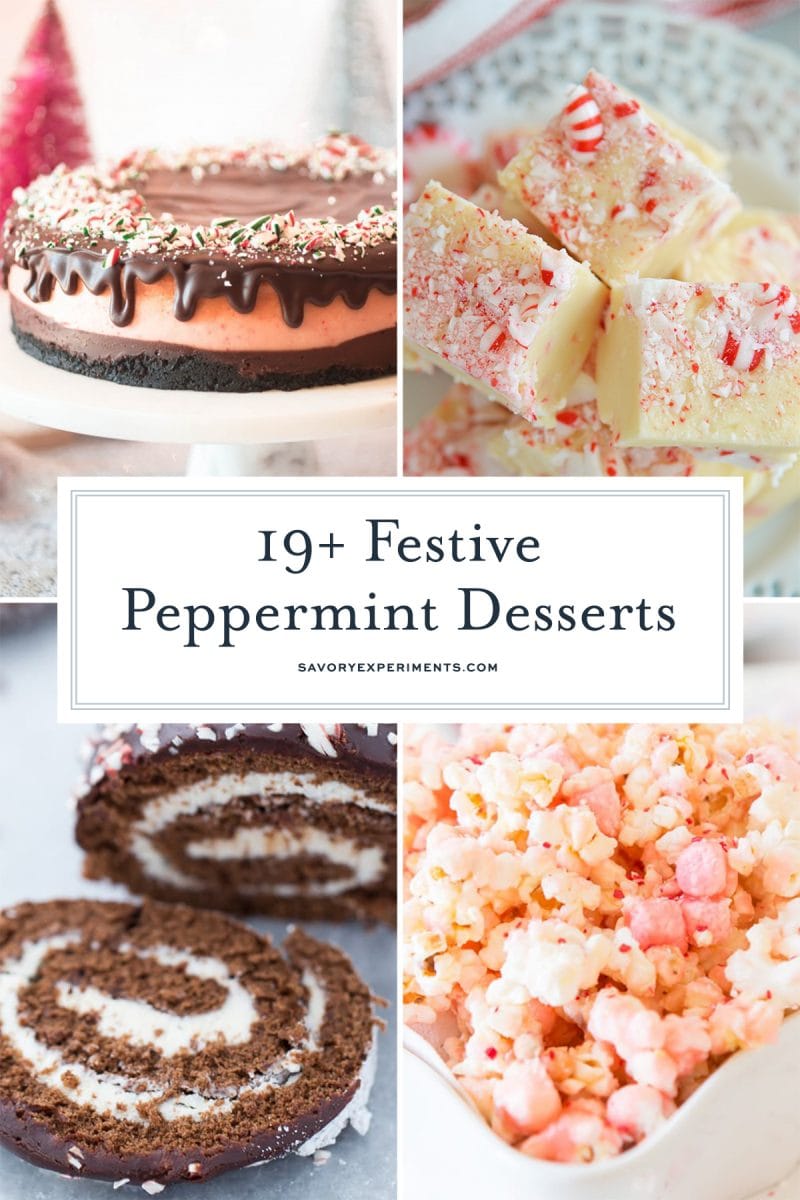 Do you have a favorite holiday flavor? Between gingerbread, eggnog and cranberry, it's kind of hard to choose. I love them all, but peppermint definitely is high on the list.
It's such a great flavor because you can incorporate it into so many things. It also pairs really well with chocolate, and who doesn't love chocolate, right??
Whether you're looking for a delicious cookie, a nice warm drink or even a show stopping cake, you will find what you're looking for in these Peppermint Recipes!
Peppermint Dessert Recipes
More Christmas desserts: