Peppermint is one of my favorite winter flavors and this peppermint ice cream is my go-to to curb the craving!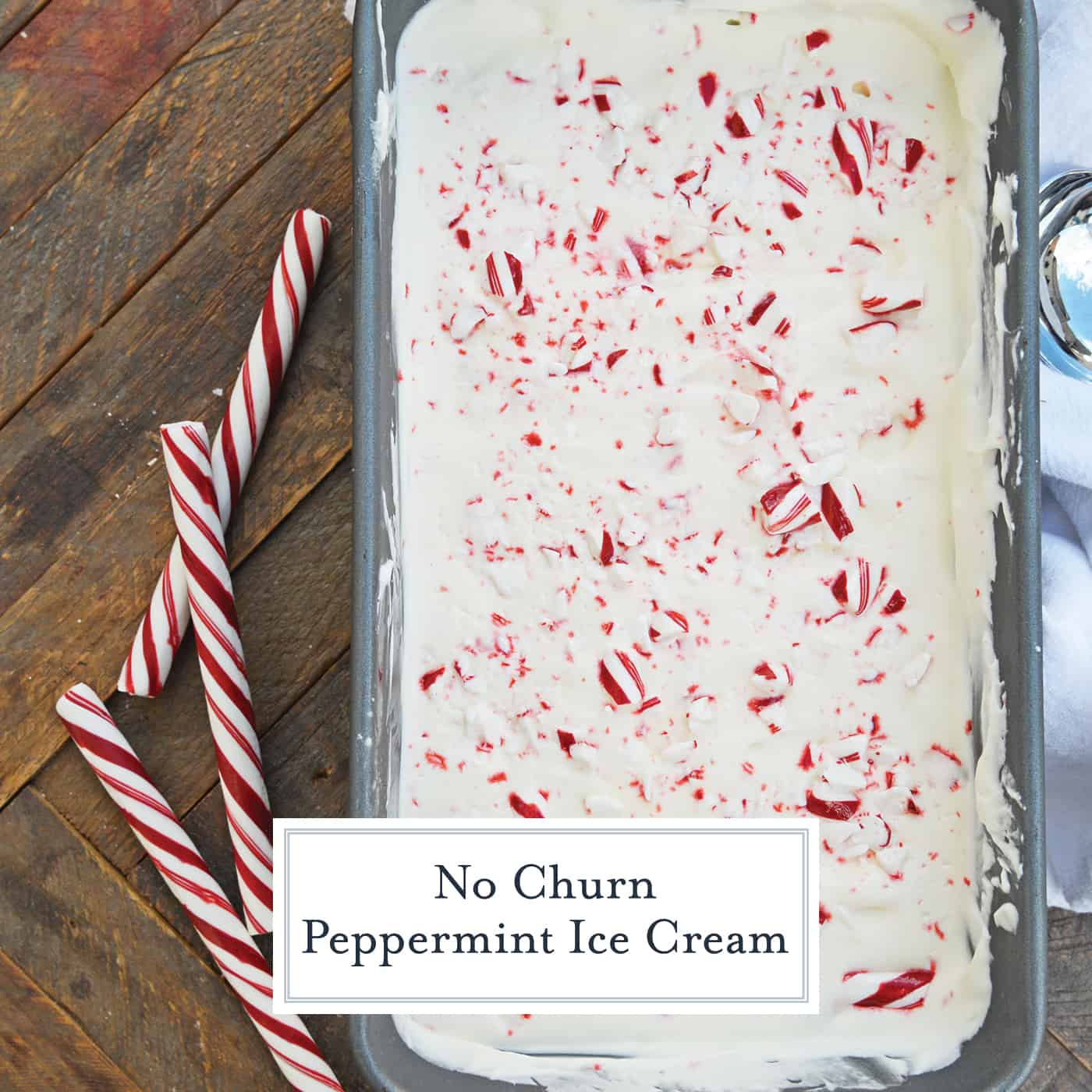 No-Churn Peppermint Ice Cream is an easy-to-make ice cream recipe, even if you don't have an ice cream maker. It will become your go-to no-churn ice cream recipe this winter!
Pumpkin spice is to fall what peppermint is to winter and now that we're past Halloween, I find no shame in turning my kitchen into a bit of a peppermint experimentation center.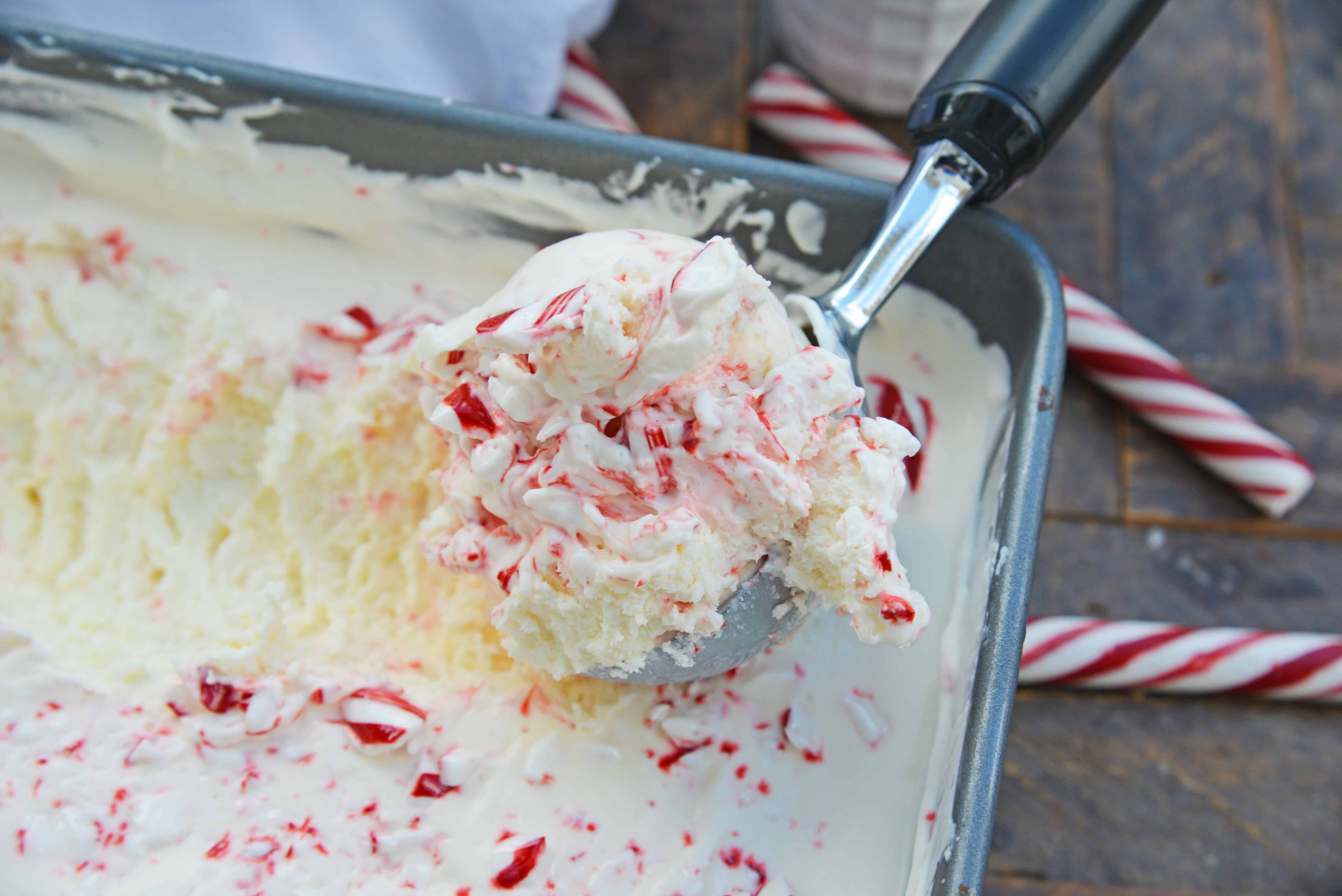 One of my favorite peppermint flavored things in candy canes, so I actually like to use candy canes to add peppermint flavor when baking.
That's how this No-Churn Peppermint Ice Cream came to be. Made with crushed candy canes, this could also be called a Candy Cane Ice Cream.
It's a simple to make homemade ice cream that doesn't require an ice cream maker!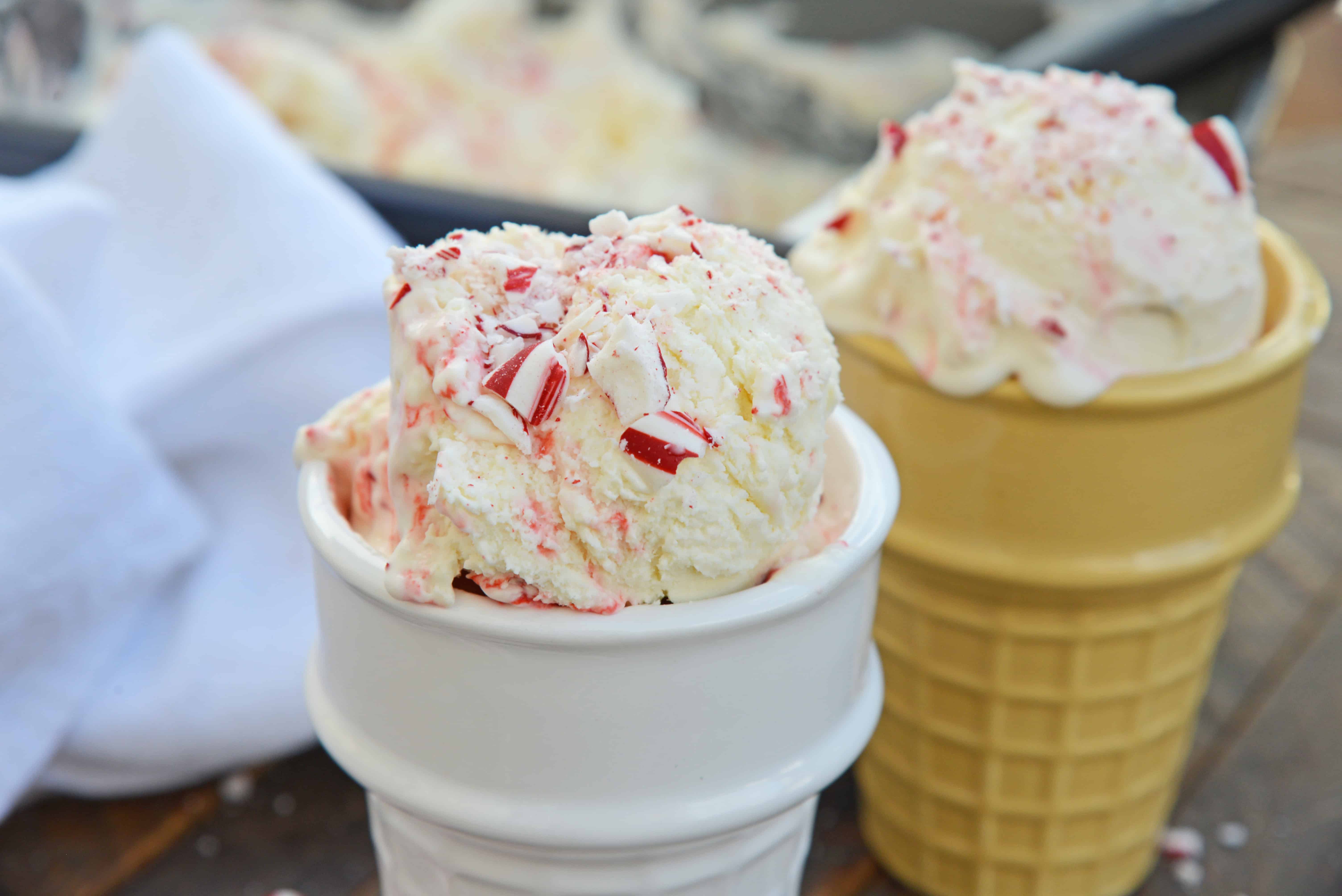 I could sit here and claim that no-churn ice cream is just as good as churned ice cream, but I would be lying. However, I don't think it is a matter of what is better. It's like comparing gelato to sorbet to sherbet.
Asking what is the difference between no-churn ice cream and regular ice cream or how does no-churn ice cream work are better questions.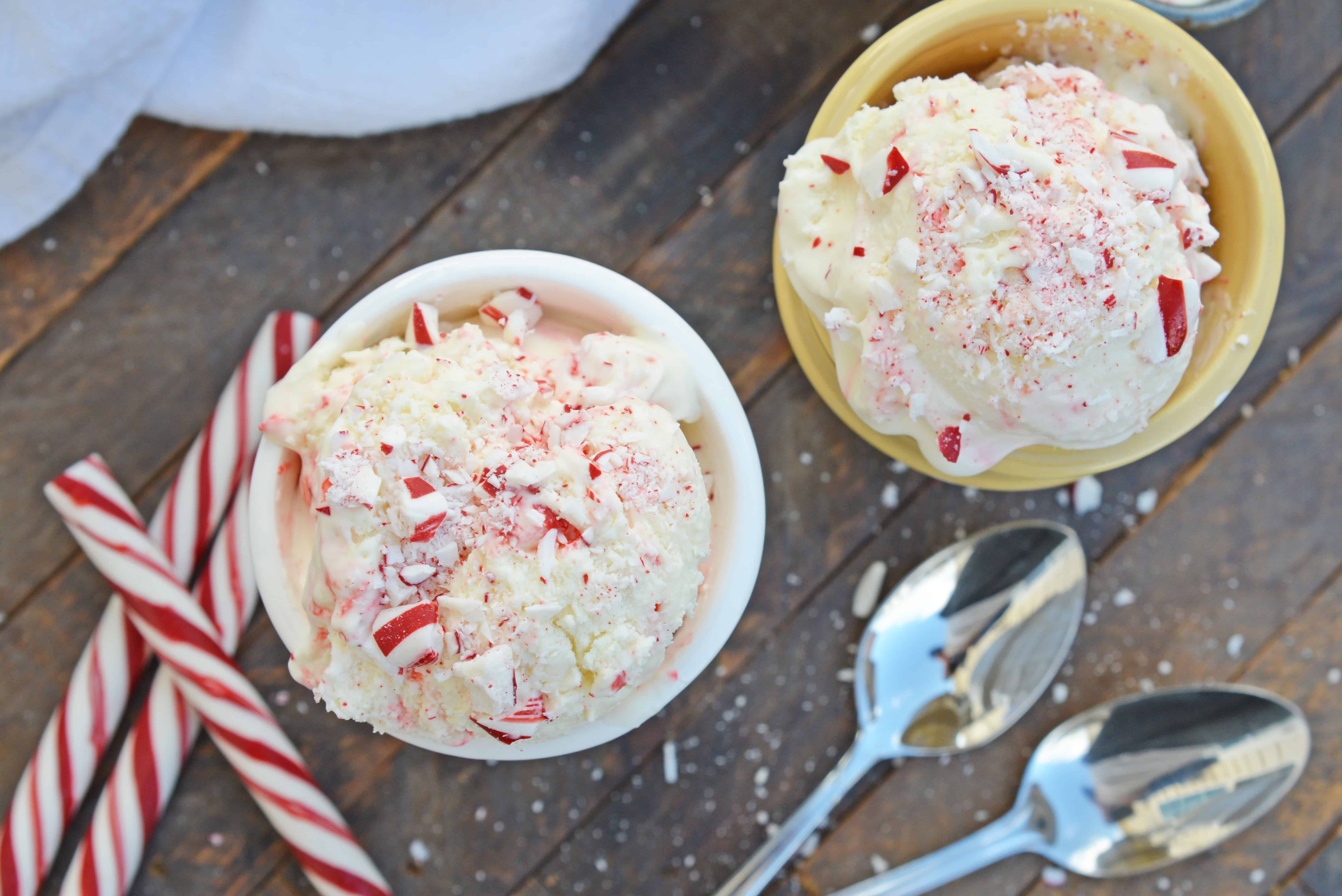 Regular, ice cream maker ice cream uses sugar dissolved in cream using heat, cooled and then churned while cold until frozen.
No-churn ice cream is made with a sweetened condensed milk, so you can skip the step of dissolving sugar in heavy cream. And instead of churning, you blend in whipped cream and freeze.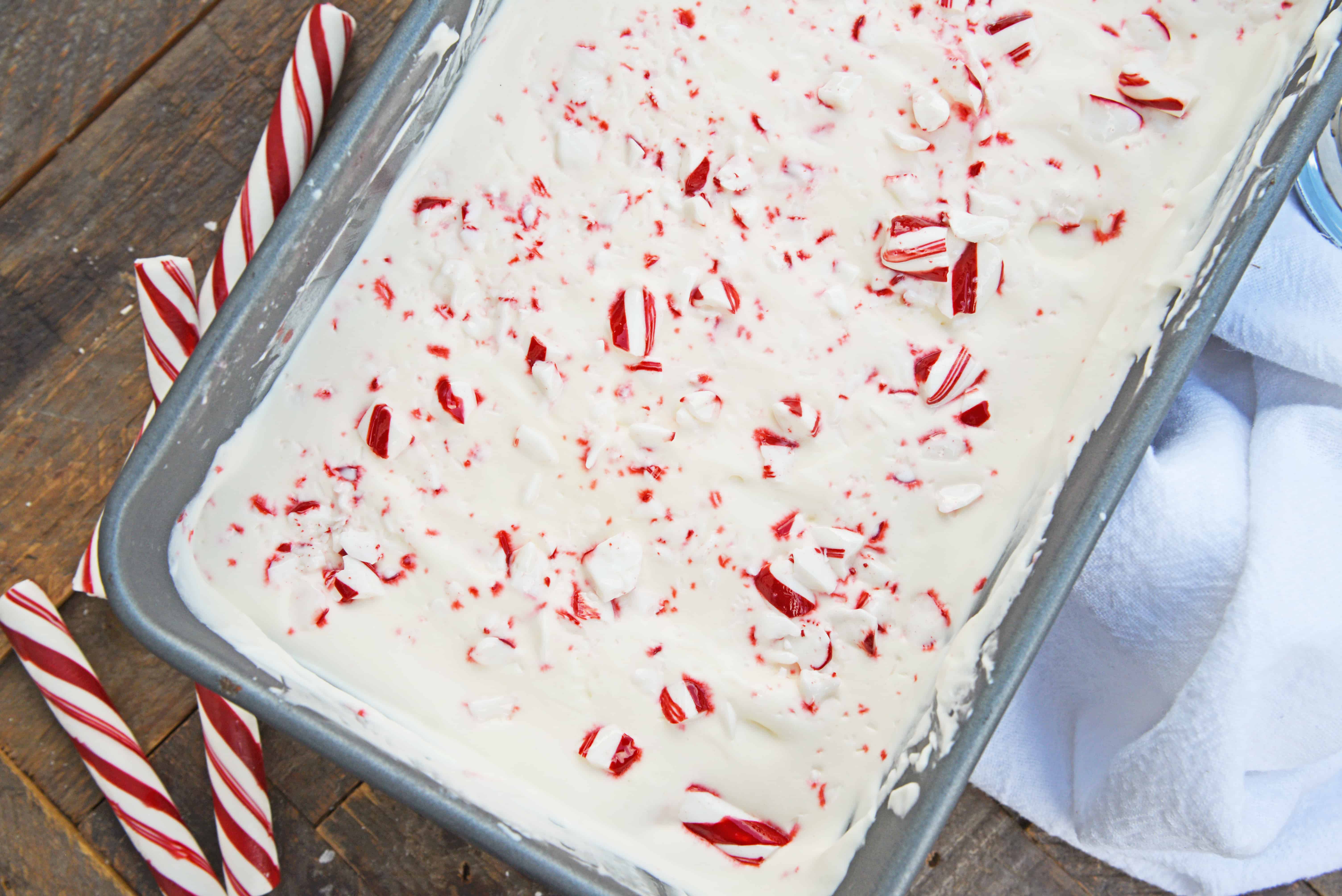 They both taste good, but they are a little different in texture. No-churn is actually lighter and fluffier, which actually appeals to me. It also melts faster, so eat it fast!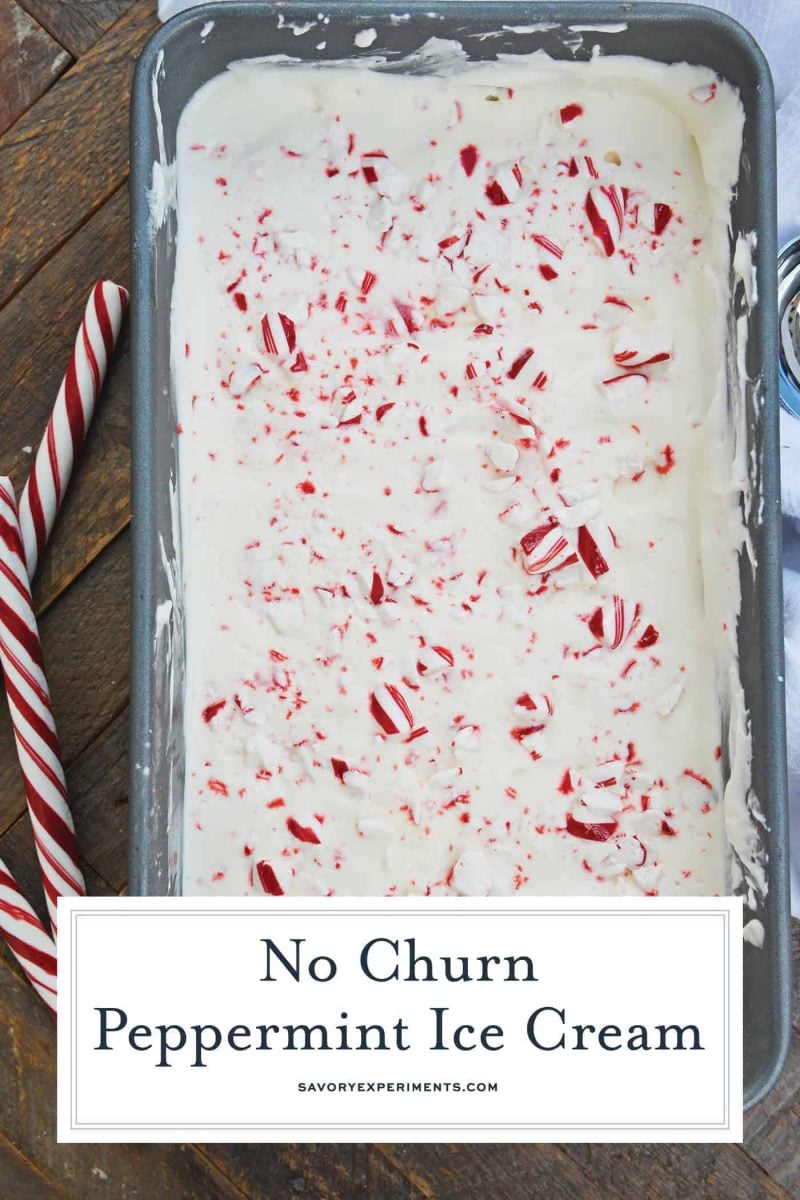 No Churn Peppermint Ice Cream, as I mentioned, gets its flavor from candy canes or other crushed peppermint candy. Besides that, there are only 4 other ingredients to make this candy cane ice cream!
I'm not sure that homemade ice cream can really get easier than that.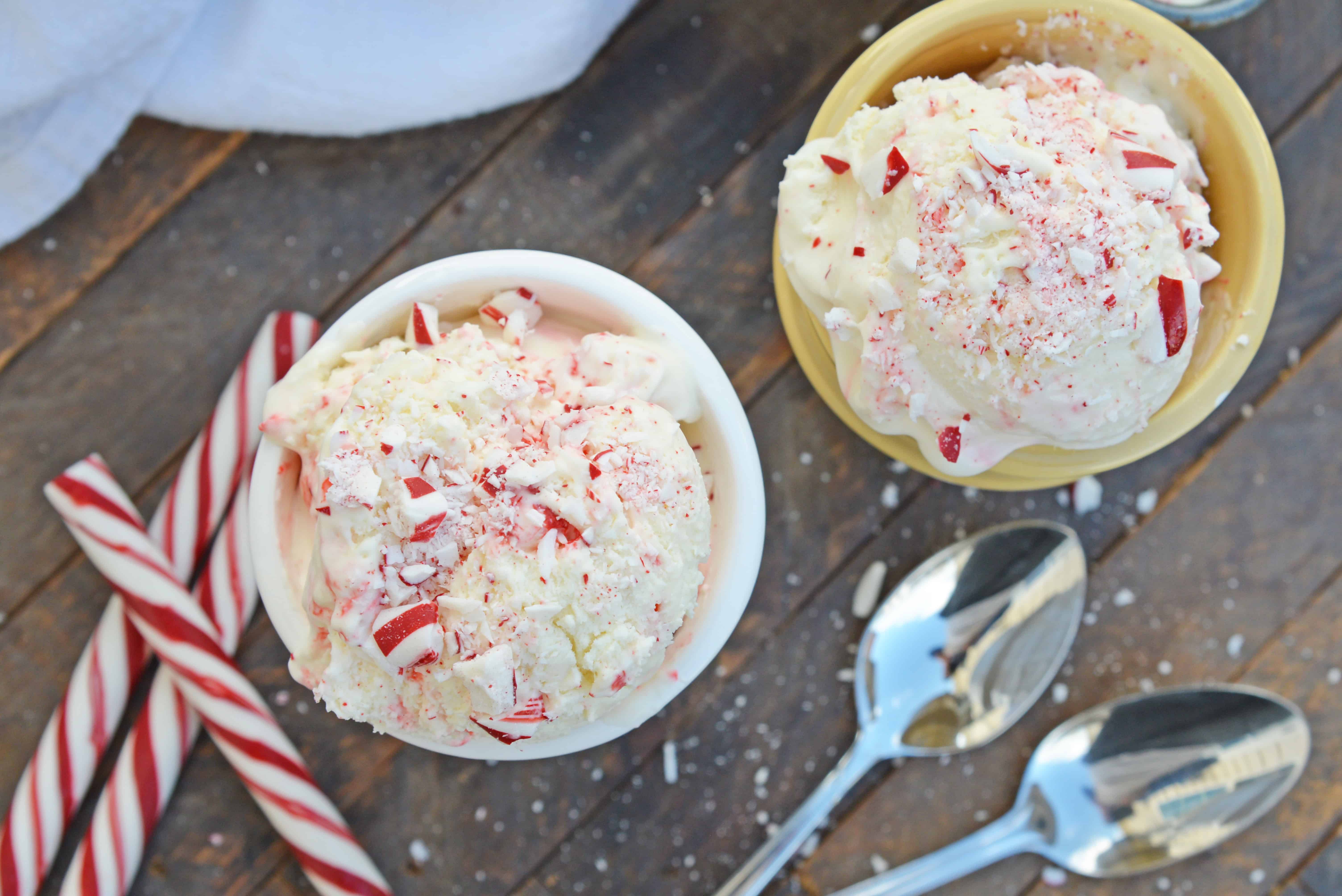 While No Churn Peppermint Ice Cream only takes a few minutes of hands-on time, it does need to freeze for a minimum of 10 hours so this is one dessert you'll want to make in advance!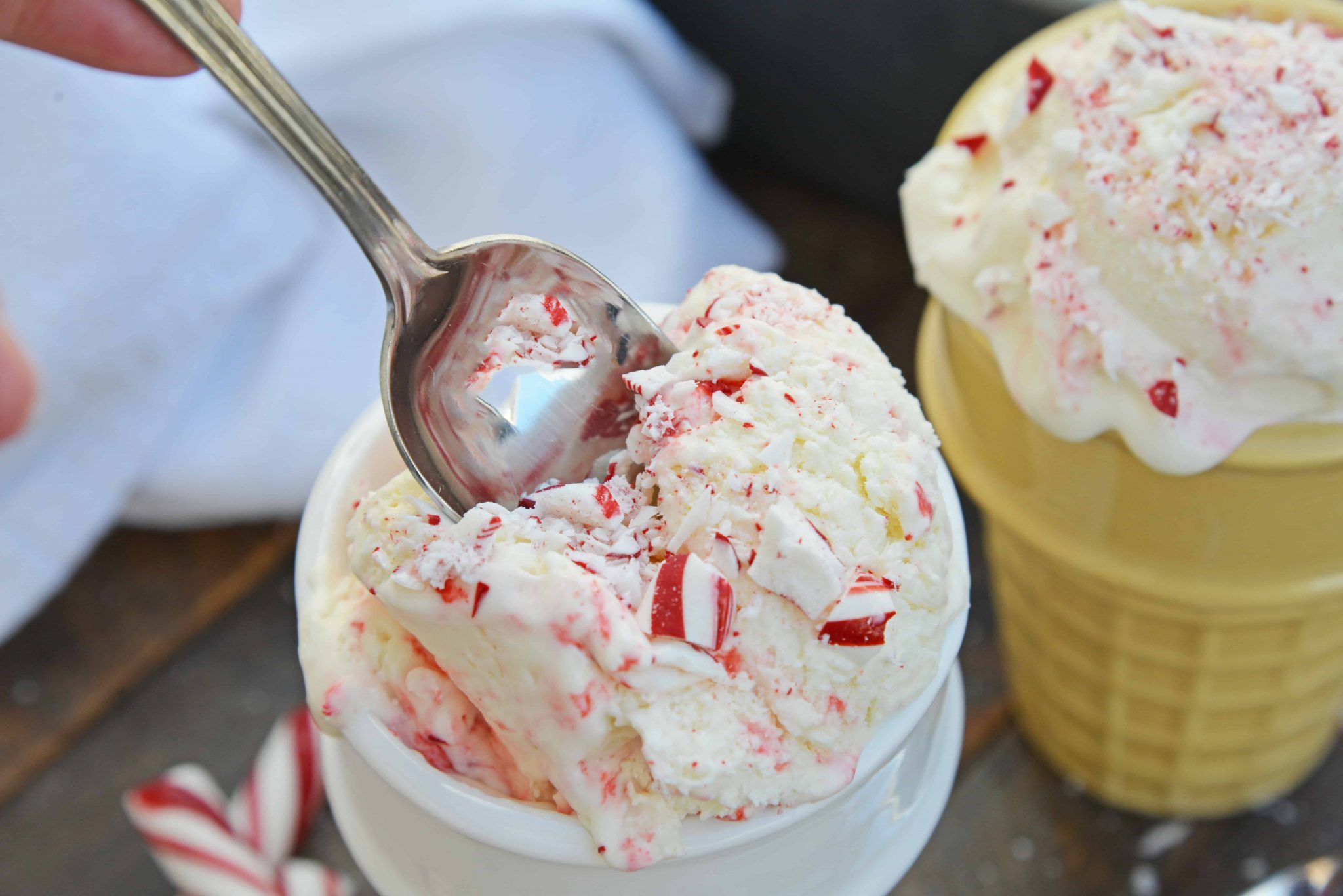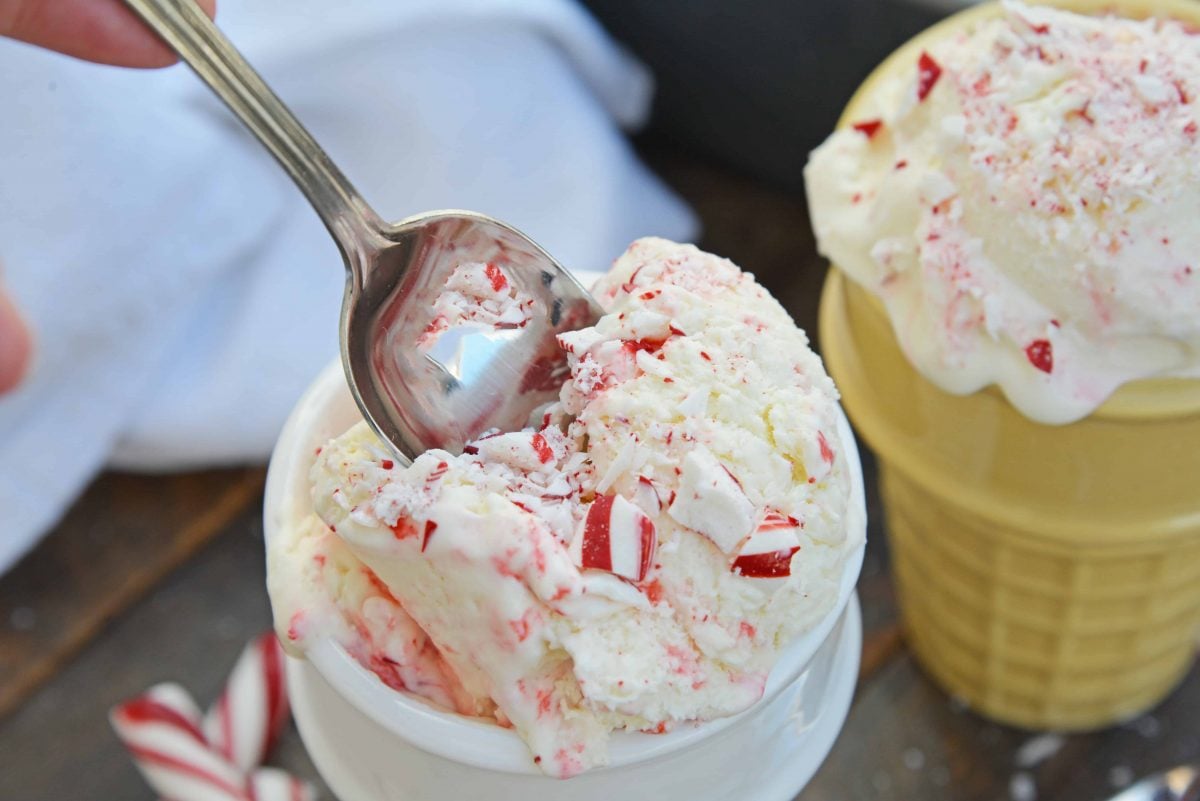 You can serve your Peppermint Ice Cream in a Sugar Cookie Cup or Meringue Cup for even more deliciousness! Garnish with Peppermint Sugar Cookies.