Don't you love a good sugar cookie? Whether baked to golden perfection with nothing but a good dough or dolled up for Christmas like these Peppermint Sugar Cookies, they are probably the best homemade cookie. Ok, maybe a tie with chocolate chip cookies.
Christmas Sugar Cookies
Christmas, and really the whole holiday season, comes with a few special flavors and scents. Pumpkin spice, eggnog, apple pie, turkey and of course, peppermint or candy canes.
These sugar cookies utilize a standard dough tinted red, although this is totally optional, and then a quick chocolate dip followed by a peppermint sprinkle.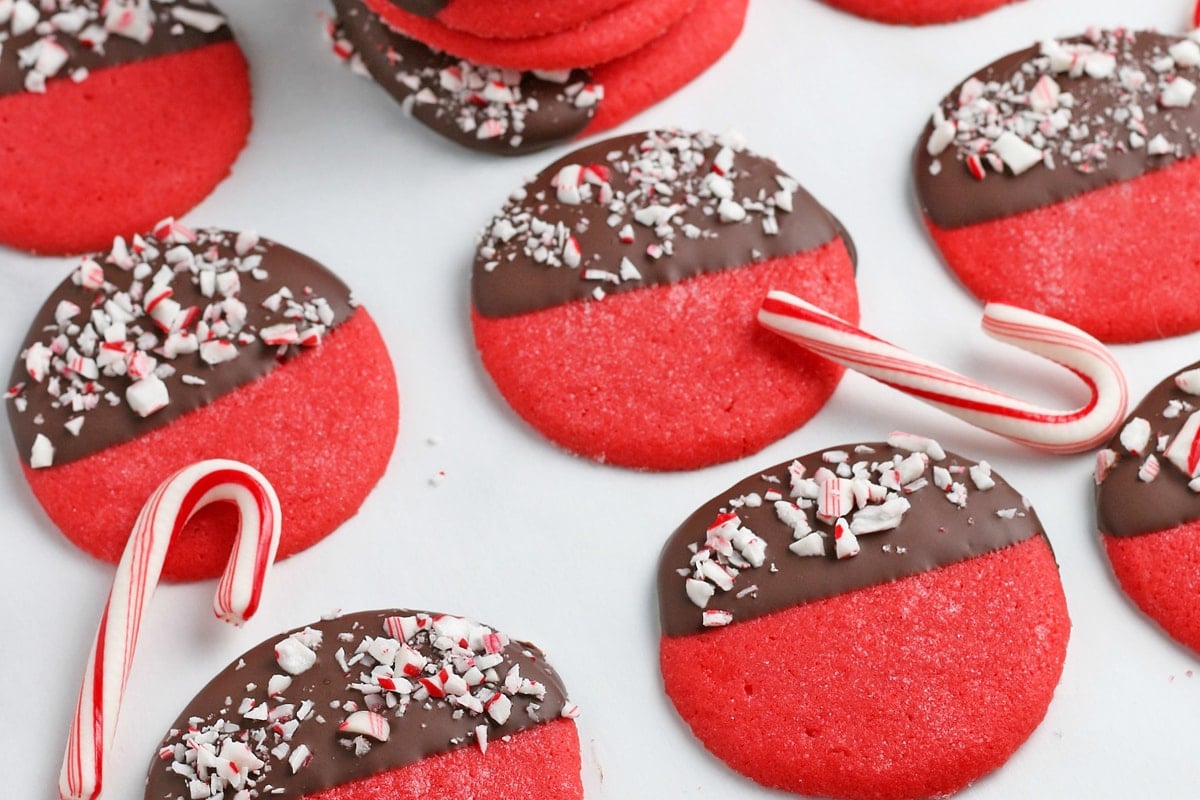 All the flavors of Christmas in one festive and eye catching cookie.
Ingredients
The ingredients are standard fridge and pantry staples.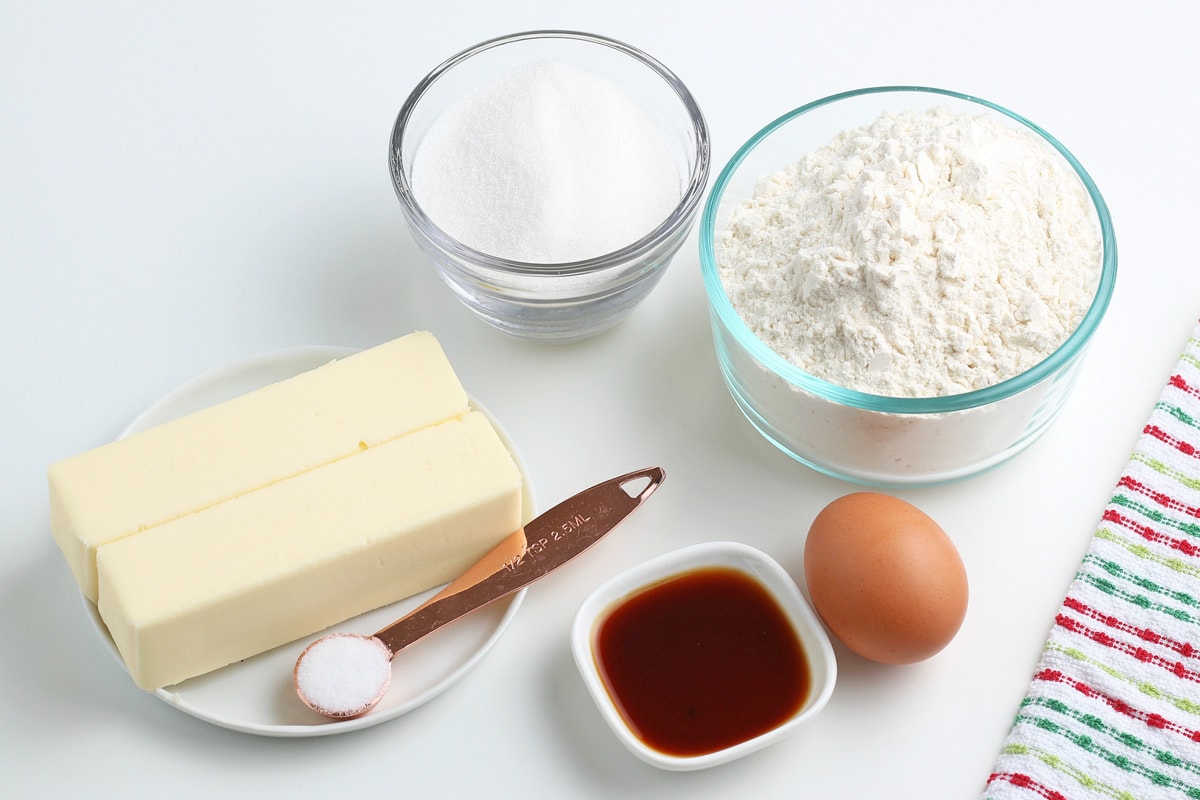 Unsalted butter– if you use salted, omit the salt below.
Sugar
Egg
Vanilla
Peppermint Extract– if you want a hint of peppermint, but not "in your face" flavor, opt to use all vanilla extract.
Flour
Fine sea salt
Red gel food coloring– liquid works as well, but dark reds are hard to get (they turn out pink). For best results, try to find a gel.
Almond bark– Chocolate melting wafers work too. These are both already tempered. If you use plain chocolate chips, add 1 teaspoon of shortening, butter or lard. Almond bark comes in both white or milk chocolate, feel free to use either.
Peppermint candies or candy canes
How to Make Peppermint Sugar Cookies
ONE. Make the dough. Don't skip beating the butter well OR sifting flour. Both of these elements greatly impact the texture of cookies. Skipping them could mean brittle or dry, flat cookies.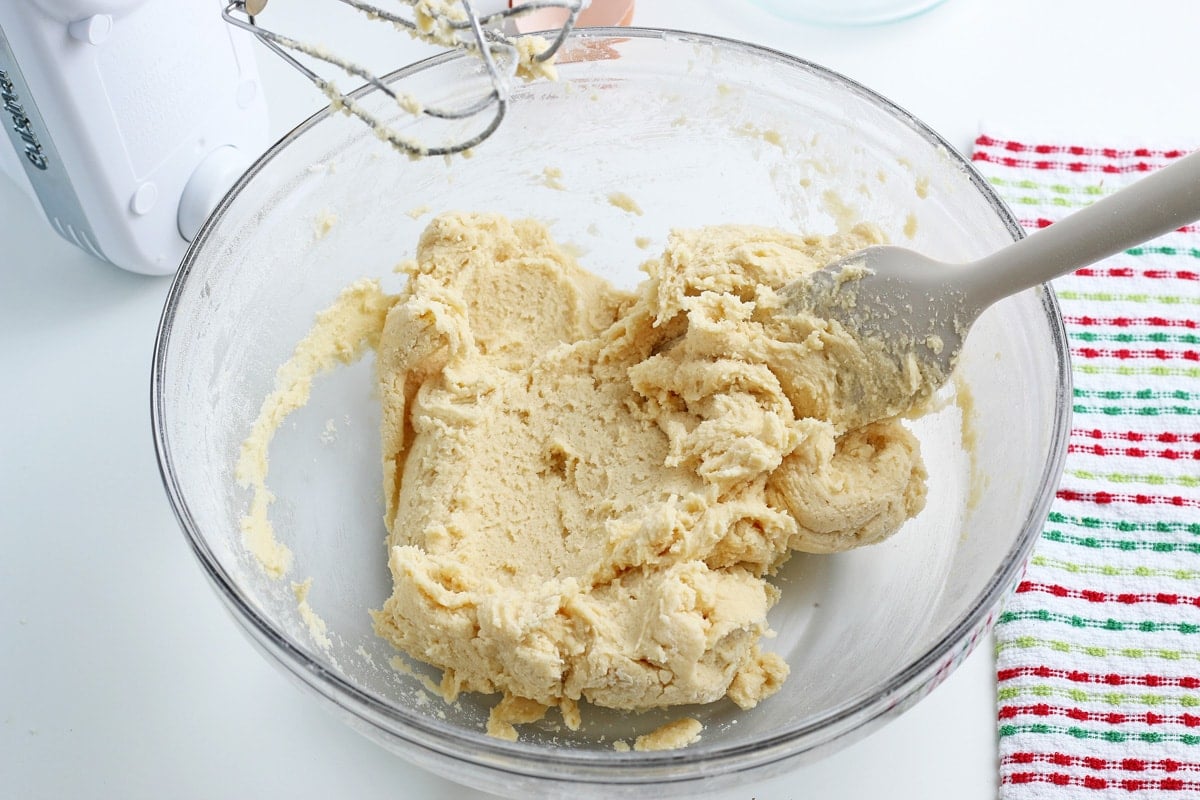 TWO. Cover and refrigerate for 1 hour. Dough can be made ahead and chilled for longer, but it is sticky and in order to get it to roll into balls, it needs to be at least slightly chilled.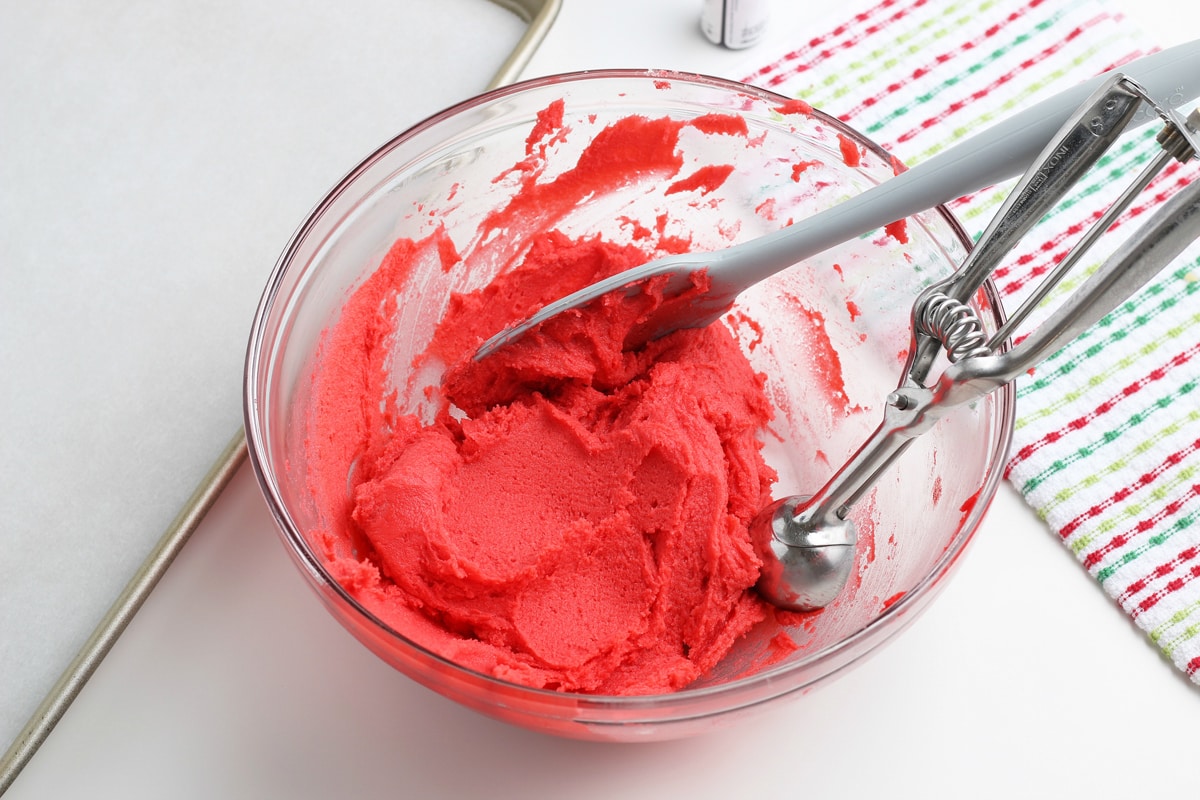 THREE. Roll dough into 1-2 inch balls. Lightly press down each cookie ball using a flat bottom glass dipped in water to flatten to about 1/4-1/2 inch thick.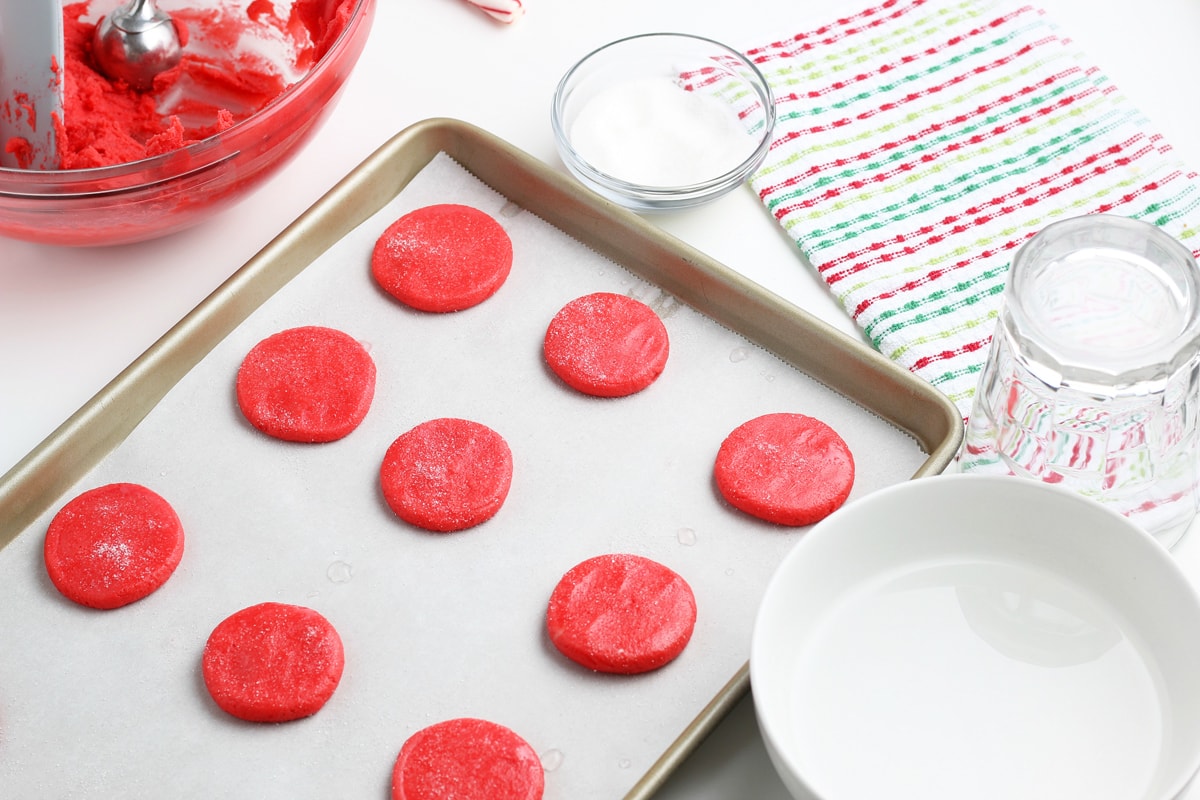 FOUR. Bake the peppermint sugar cookies on parchment paper or a silicone baking sheet to prevent sticking.
FIVE. Bake for 8-10 minutes or until edge are set and slightly golden brown, but not too burn. They might looks a little under baked, but this is the perfect time to take them out.
SIX. Remove to wire rack and cool completely. Letting them cool on a hot baking sheet means that they are continuing to cook instead of cool.
SEVEN. Melt chocolate in microwave safe bowl. Dip edge of cookie into chocolate and immediately sprinkle with crushed peppermint.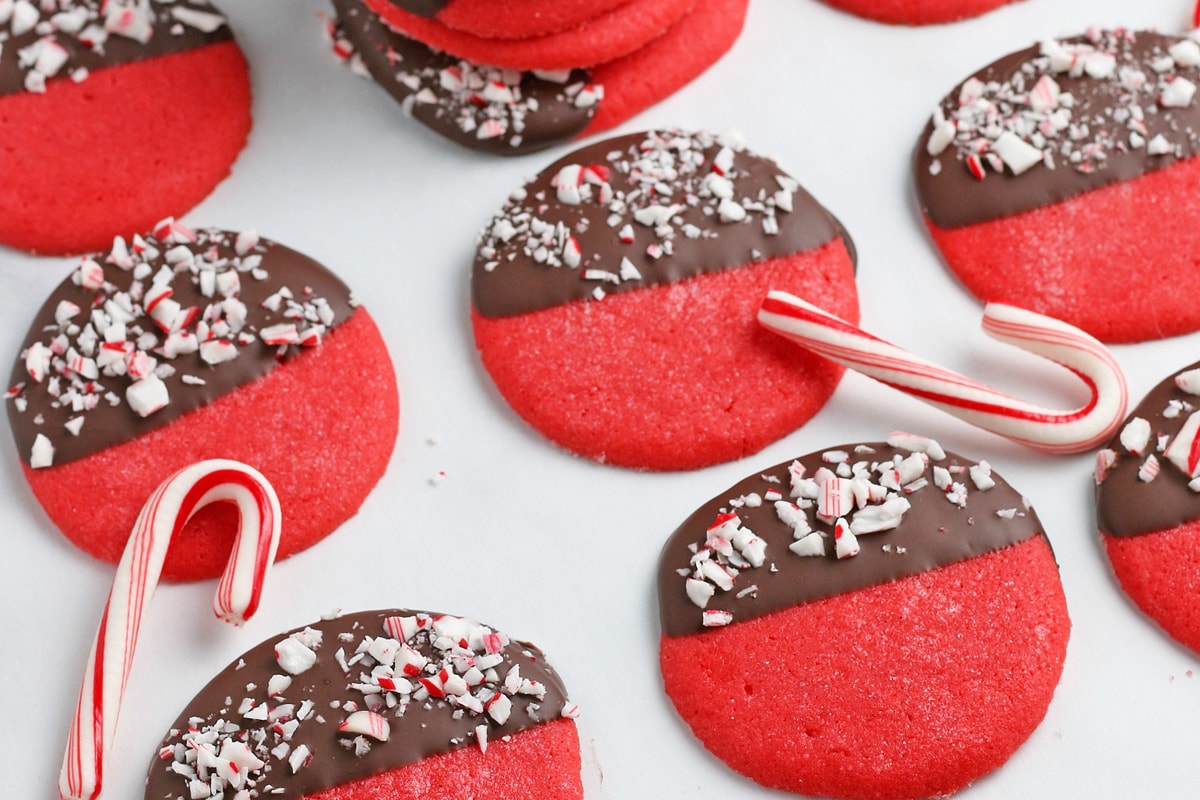 EIGHT. Set on wire rack or piece of parchment paper to harden.
Storage & Freezing
Cookies are always best enjoyed within days after baking, but they will still be good up to a week. Store in an airtight container at room temperature.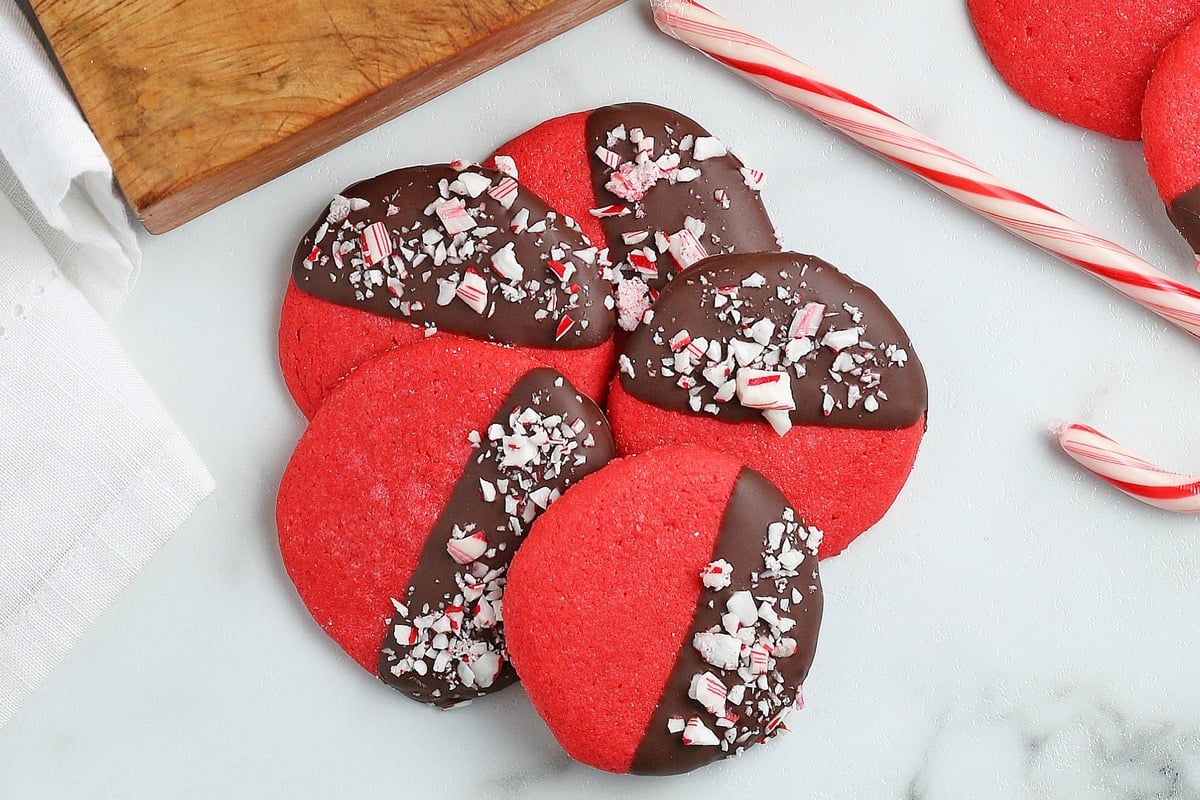 Peppermint sugar cookies can also be frozen for up to 3 months.
They are perfect for making ahead and then using for a cookie exchange or Christmas party.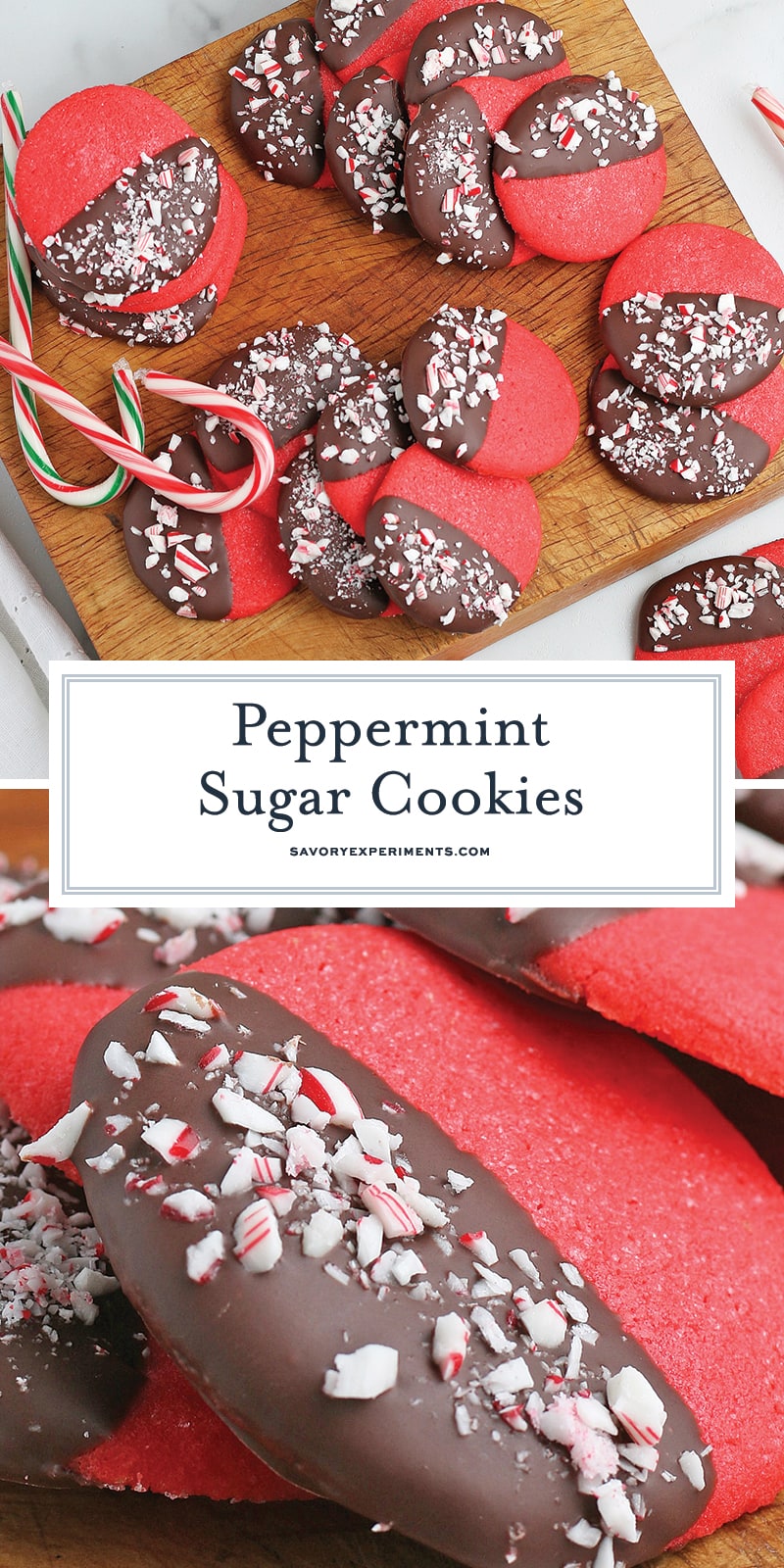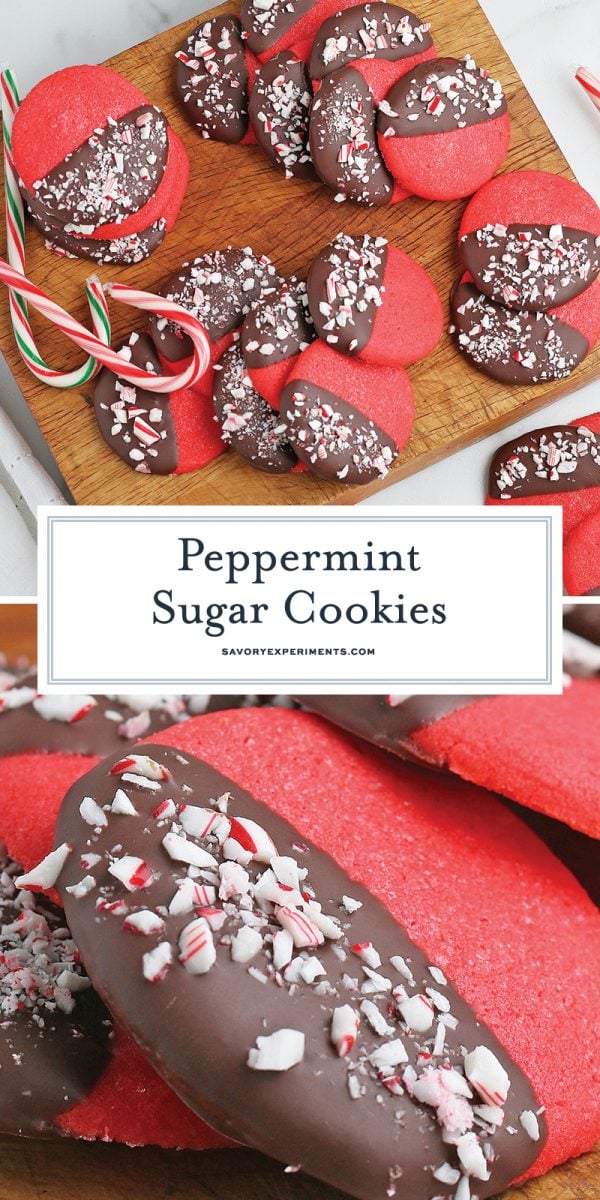 More Holiday Cookie Recipes: