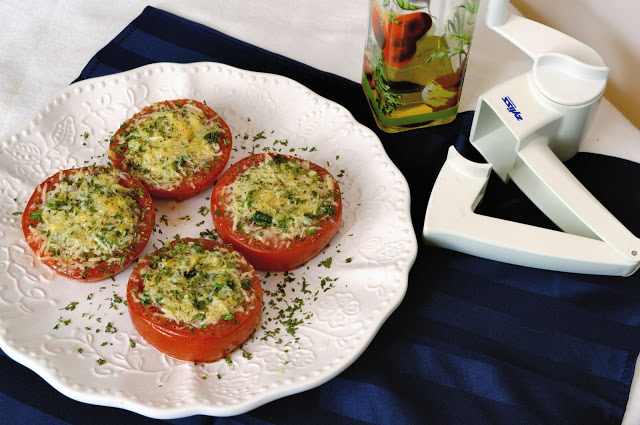 Parmesan tomatoes are a wonderful, carb free side dish that can easily accompany many meals. Ready in under 15 minutes, with less than 5 minutes being hands-on, I can guarantee you this will become one of your go-to recipes.
Time: 15 minutes
Serves: 4
Ingredients for Parmesan Tomatoes
2 large beefsteak tomatoes
1/4 cup scallions, chopped
1 tablespoon Italian seasoning
2 tablespoons extra virgin olive oil
1/2 cup freshly grated Parmesan cheese
Fine sea salt and freshly ground pepper

1. Preheat oven broiler. Cut the butts "ends" off each tomato so it can sit without rocking. Then cut each tomato in half.
2. Place tomatoes on a cooking sheet. Divide scallions and Italian seasoning evenly over tomato halves. Drizzle with extra virgin olive oil. Top with Parmesan cheese, lightly packing done. Finish by seasoning with fine sea salt and freshly ground pepper.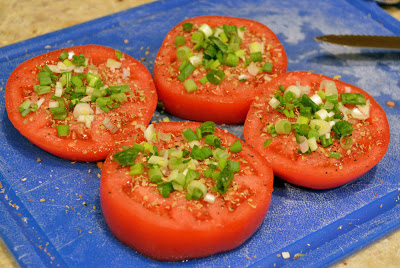 3. Place tomatoes under the broiler just until cheese melts and starts to brown.
4. Remove and serve immediately! Enjoy your Parmesan Tomatoes!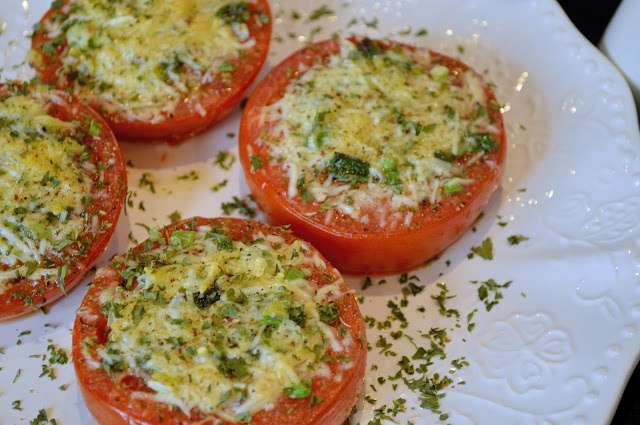 Now you want more, don't ya? Join me on
Facebook
for daily recipes and discussion, follow me on
Twitter
or see where I get some of my inspiration on
Pinterest
!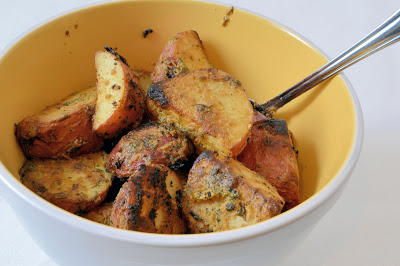 If you like this recipe, make sure to follow me on Pinterest for even more!