Looking for a quick and easy side dish recipe that is packed with flavor? Parmesan Tomatoes have your name written all over them!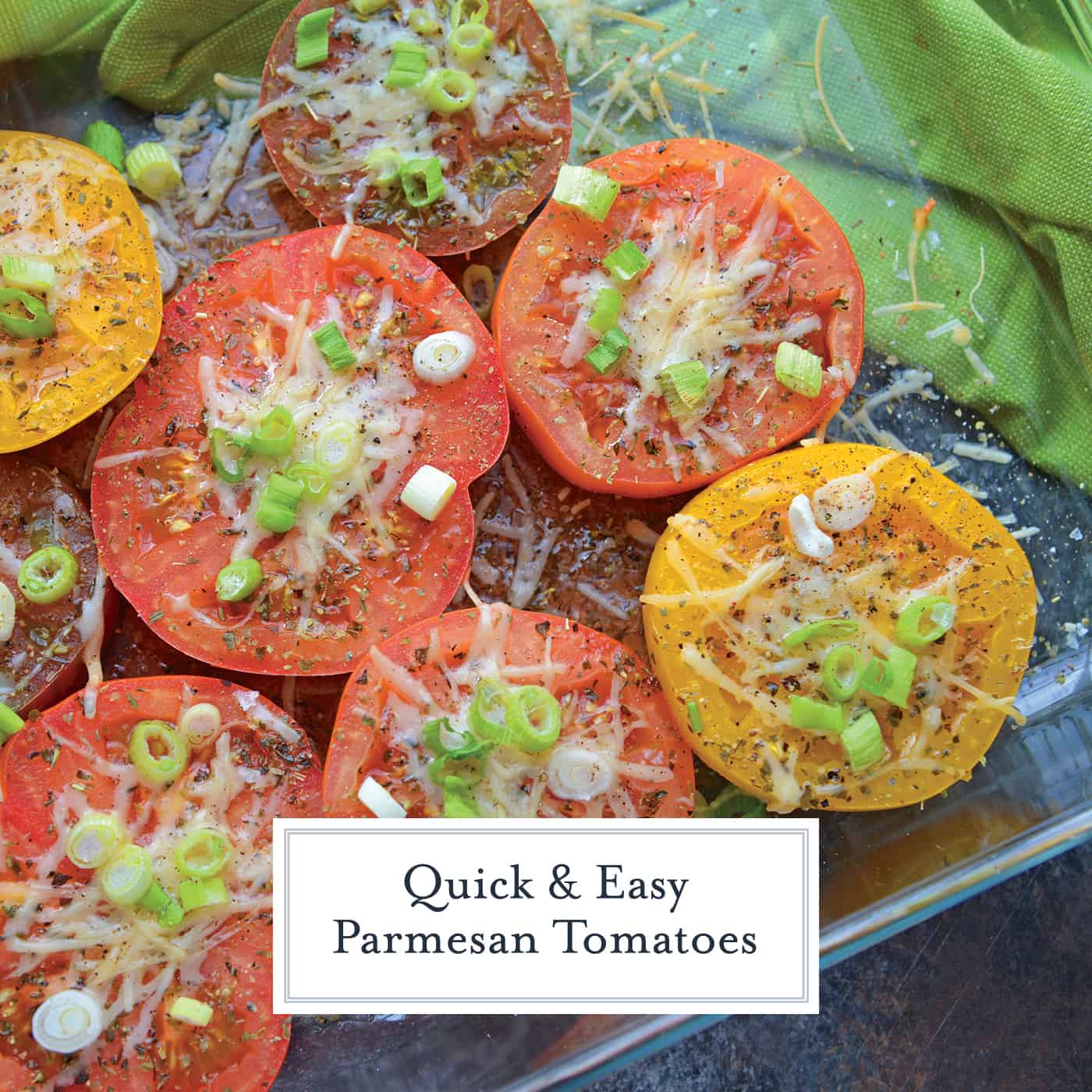 Parmesan Tomatoes are whole tomatoes, cut in half and baked with Parmesan cheese, Italian seasoning, and garnished with fresh scallions. An easy side dish recipe for any meal!
Parmesan tomatoes are a wonderful, carb-free side dish that can easily accompany many meals. This dish is ready in under 15 minutes which makes it perfect for a weekday meal add when every minute of your time really counts.
My favorite kinds of dishes are those that not only taste great but the ones that help to clean out the fridge. This side dish falls into that category as it is something that magically came together one night from odds and ends I had in my fridge.
Isn't it a wonder how some of the best recipes are happy accidents?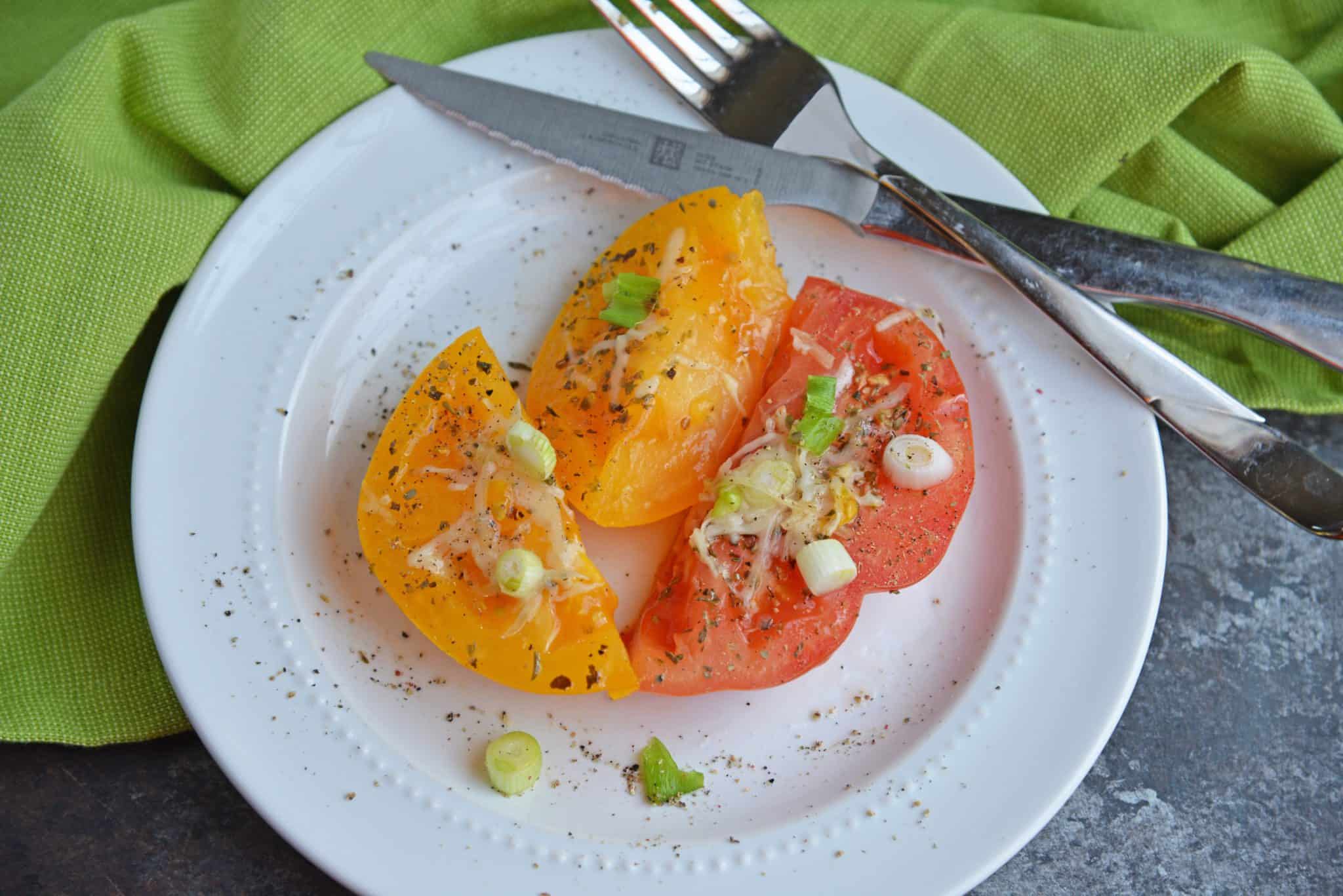 I needed a quick side dish for Lemon Grilled Chicken and wanted a way to use my last 2 heirloom tomatoes. While I love a good salad, I felt like I was eating one every other day and needed something different so I perused the fridge.
The last nub of Parmesan cheese and a few scallions in the crisper gave me the answer. With some quick knife work, 15 minutes later, we had these delicious baked tomatoes.
Consider these a warm salad of sorts. They are akin to stewed tomatoes, but don't break down as much as they are only in the oven for a short time.
I like them baked just long enough so that they are hot the whole way through and their freshness softened, but so that they still keep their texture and juices.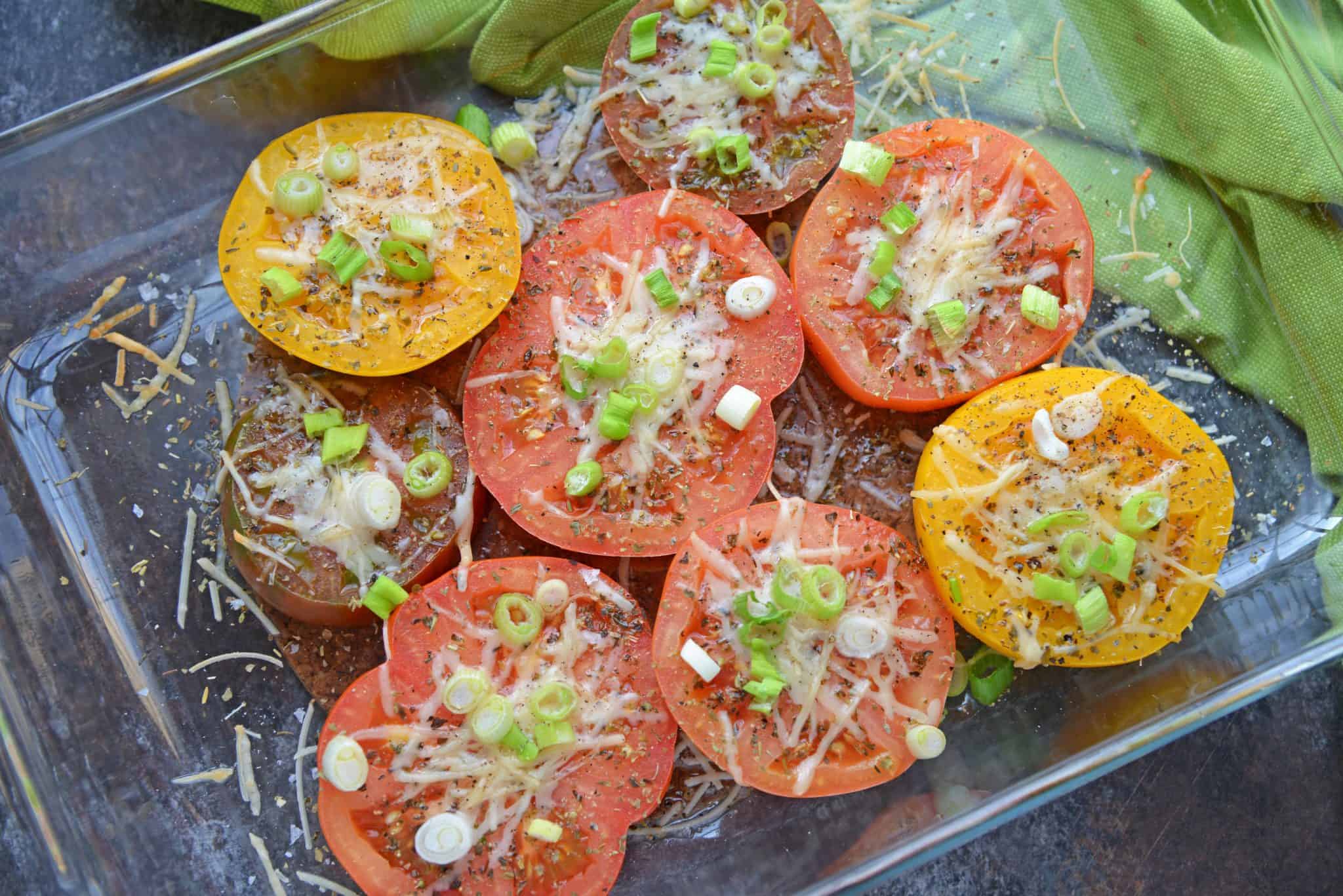 Parmesan cheese and seasonings complement flavors instead of taking over the whole show. I like using a blend of tomato colors so it looks pretty, but you can use any tomato you'd like including plain, old beef steak.
I do recommend that they not be too ripe, as they will just start to disintegrate.
Word to the wise, never store your whole tomatoes in the fridge. Much like whole onions, they can become mealy which all but ruins their bright and vibrant juiciness and texture.
This dish can also be made with tomatoes of a smaller size like Kumatos or cherry tomatoes. If you want them cooked down a bit more, keep the timing the same.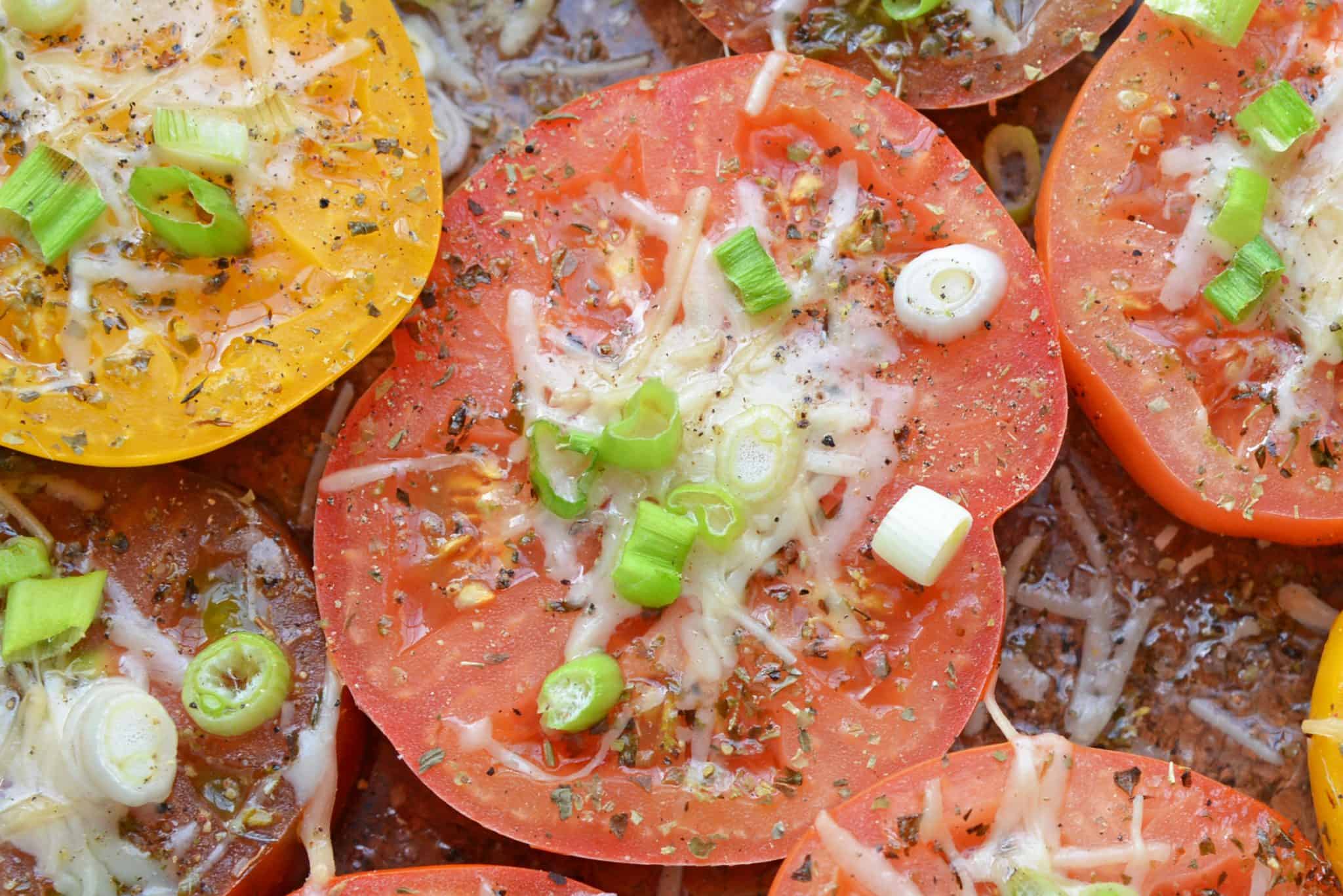 If you want them hot through but still a bit fresh, cut the bake time by 5 minutes.
Tomatoes are great in many ways. They are a big source of antioxidants, vitamin C, potatssium, and Vitamin K.
In addition to these Italian inspired ingredient toppings, you can also add these variations on your baked tomatoes:
Italian seasoned bread crumbs
Toasted pine nuts
Fresh basil
Fresh oregano
Panko bread crumbs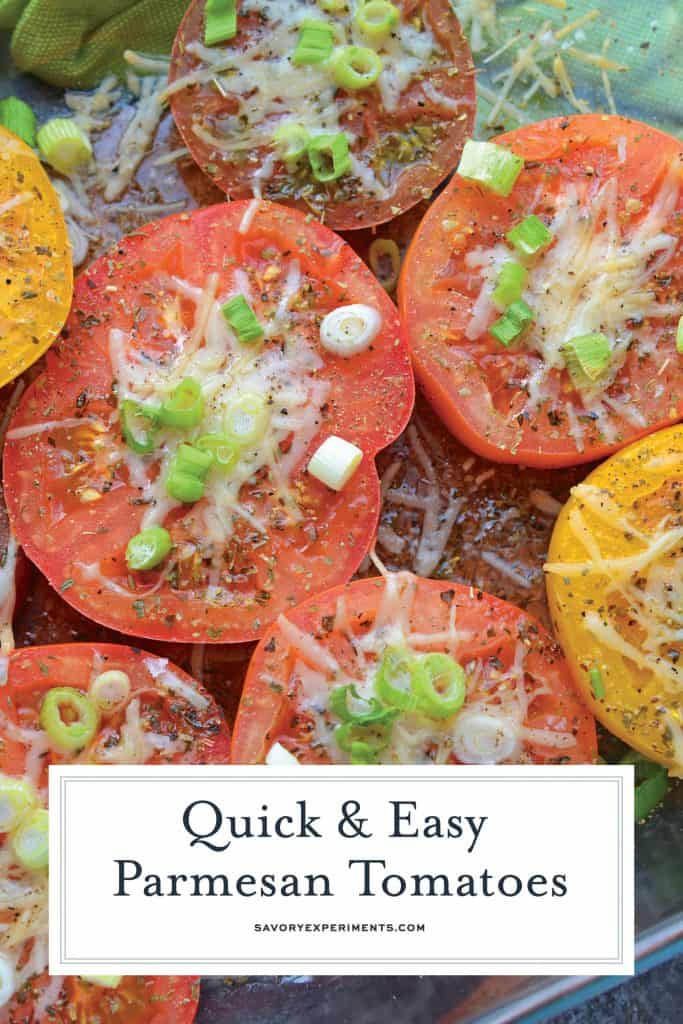 And if you are still in need of more delicious side dishes, here are a few grains and starches to add on!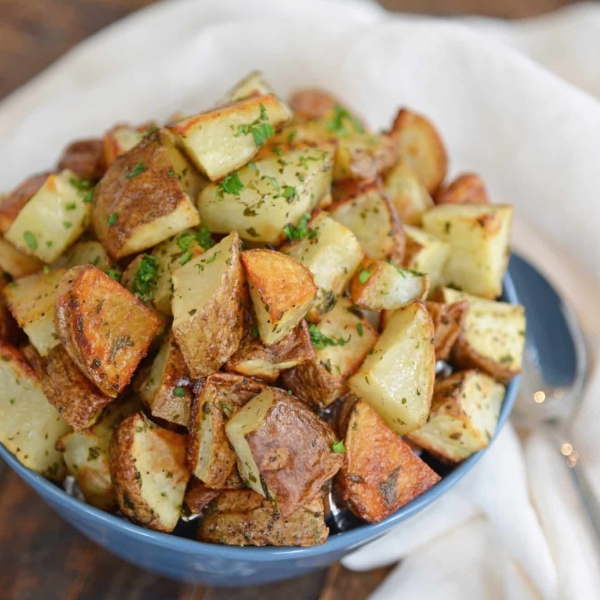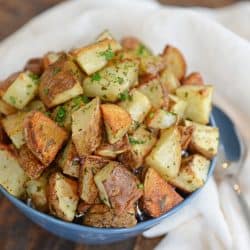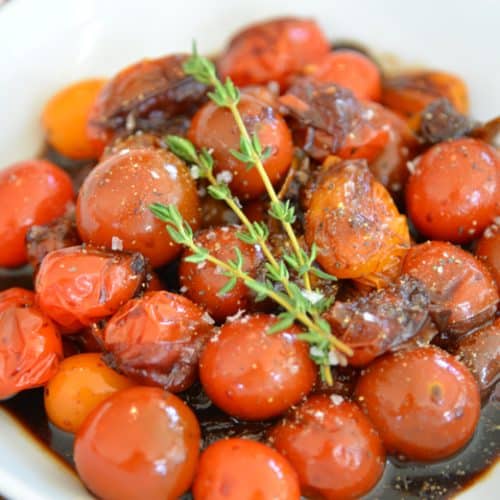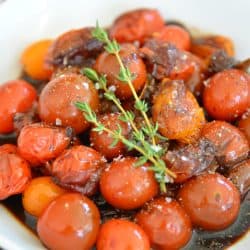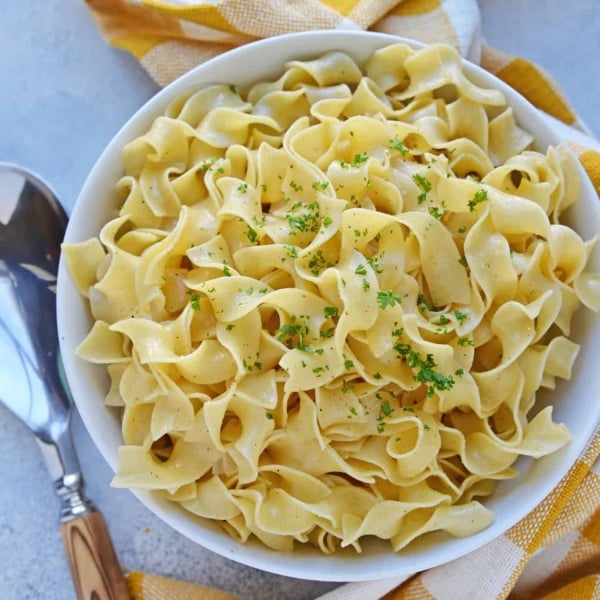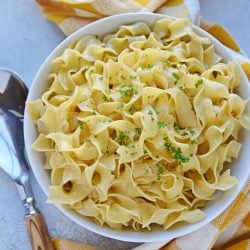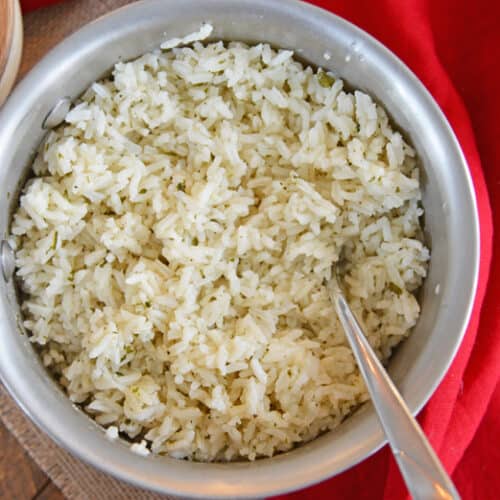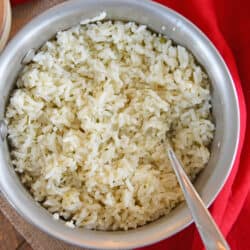 Ranch Rice
Calling all ranch fanatics! This Ranch Rice is super easy to make and adds fun flavor to your meals. No more boring rice recipes!
See The Recipe!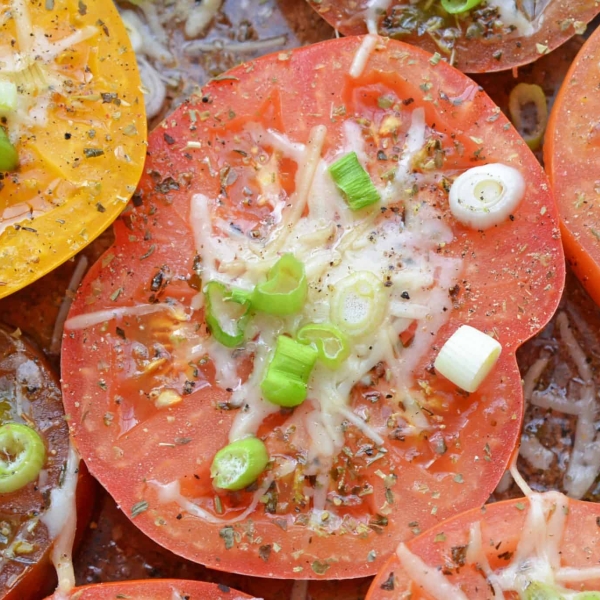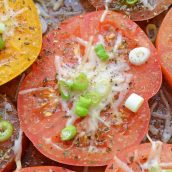 Parmesan Tomato Recipe
Parmesan Tomatoes are whole tomatoes, cut in half and baked with Parmesan cheese, Italian seasoning and garnished with lush scallions. An easy side dish recipe for any meal!
Instructions
Preheat oven broiler.

Cut the butts "ends" off each tomato so it can sit without rocking. Then cut each tomato in half.

Place tomatoes on a rimmed baking sheet. Divide scallions and Italian seasoning evenly over tomato halves. Drizzle with extra virgin olive oil. Top with Parmesan cheese, lightly packing down.

Season with fine sea salt and freshly ground pepper.

Place tomatoes under the broiler just until cheese melts and starts to brown.

Remove and serve immediately.

If you've tried this recipe, come back and let us know how it was!
Notes
In addition to these ingredients, you can also add these variations:
Italian seasoned bread crumbs
Toasted Pine Nuts
Fresh Basil
Fresh Oregano
Panko Bread Crumbs
Nutrition
Calories:
127
kcal
,
Carbohydrates:
4
g
,
Protein:
5
g
,
Fat:
10
g
,
Saturated Fat:
3
g
,
Cholesterol:
8
mg
,
Sodium:
204
mg
,
Potassium:
190
mg
,
Fiber:
1
g
,
Sugar:
1
g
,
Vitamin A:
695
IU
,
Vitamin C:
9.6
mg
,
Calcium:
179
mg
,
Iron:
0.8
mg