Homemade nachos are great for not only Cinco de Mayo and the big game, but also a great way to make a quick and easy dinner. You're sure to find a recipe you love in these Nachos Recipes!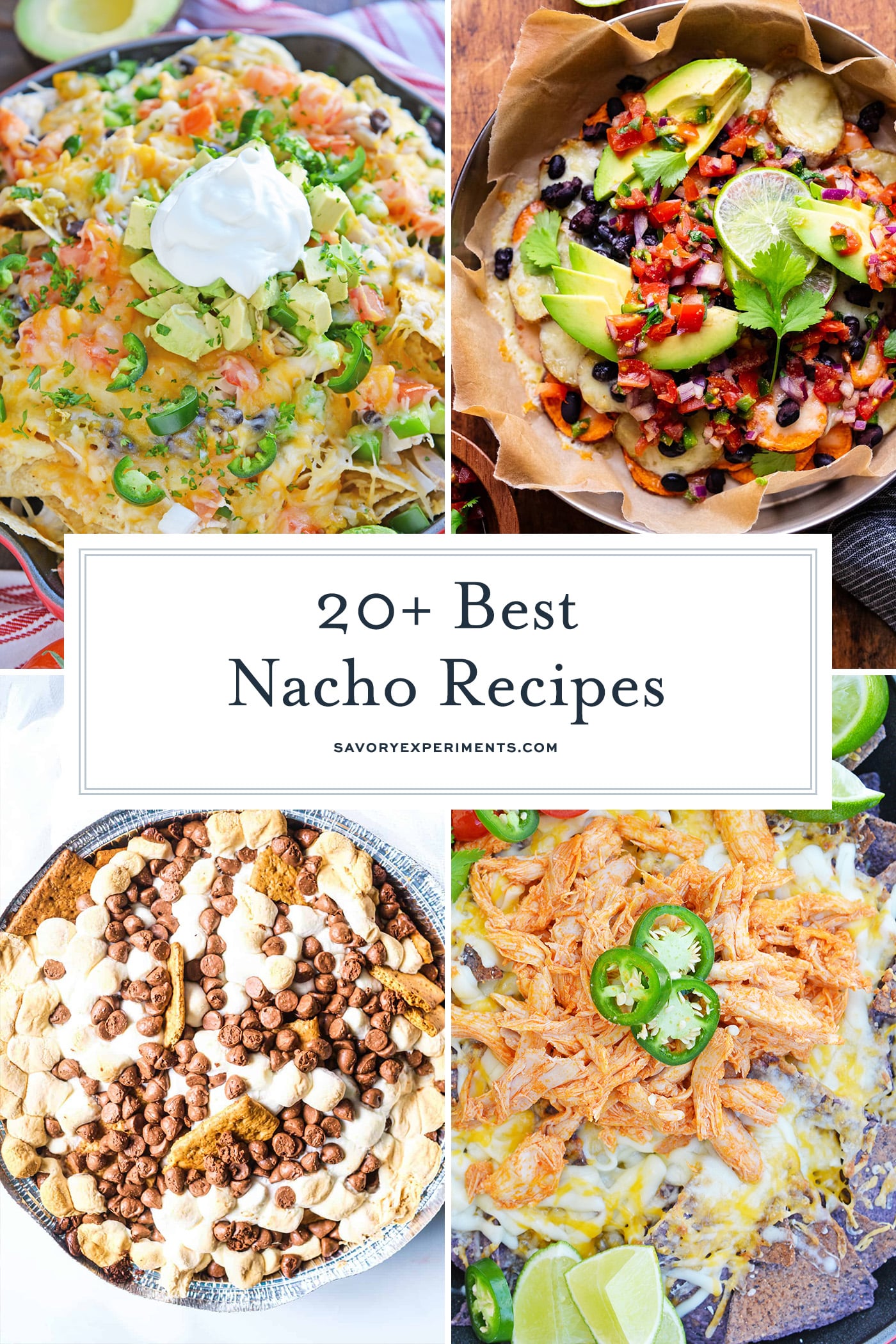 Nothing beats a great appetizer like an easy nachos recipe. Homemade tortilla chips topped with a beef mixture, shredded cheese and the best toppings? I'm sold every time.
There are so many different ways to make cheesy nachos. In fact, you don't even need to use crunchy tortilla chips as the base- you can use potato chips, tater tots or just about any other thing you can think of.
But the best part, of course, is all the toppings. Don't just stop at beef with homemade taco seasoning; try other ground meat like ground pork, ground turkey or even rotisserie chicken. The options are really endless.
Of course everyone has their own favorite toppings, but here are some popular ingredients to have on hand when making nachos:
Sour cream
Ground beef
Refried beans
Black beans
Nacho cheese sauce
Red onion
Monterey jack cheese
Jalapeno peppers
Hot sauce
Sharp cheddar cheese
Red bell pepper
Cotija cheese
Favorite salsa
Mexican cheese blend
And we can't forget about dessert! So there are even a few dessert nacho recipes too.
Best Nacho Recipes