Banana Smoothies are the best morning breakfast go-to recipe! Before you get all weird about a liquid meal, give one a go. I am pretty sure they will knock your socks off and might just become your favorite breakfast item.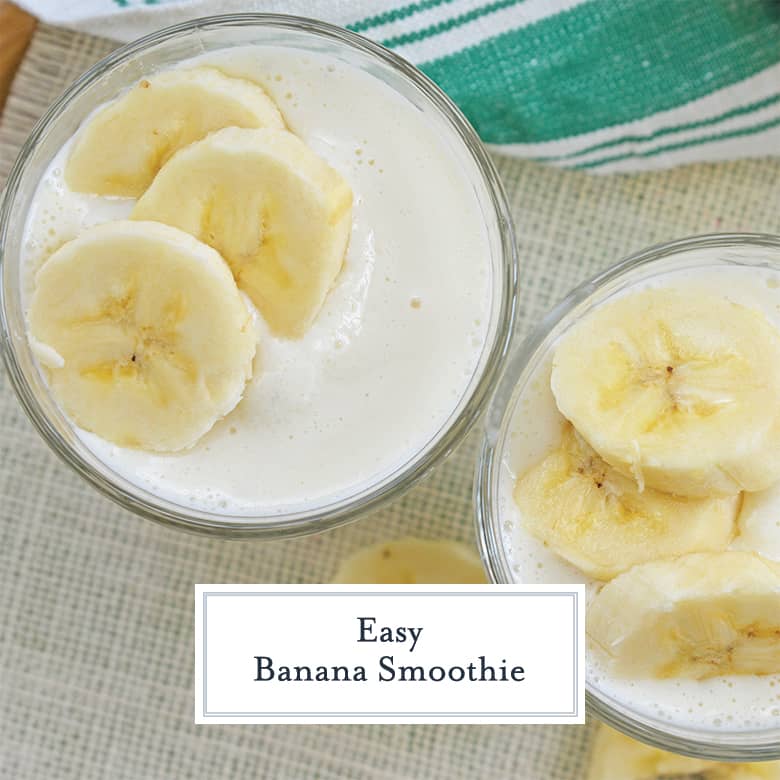 A Banana Smoothie is an excellent choice for a smart and delicious breakfast or snack.
This is one of the quick and easy breakfast ideas that I tend to lean on when I want a healthy start to my day. In just 5 minutes you can have the perfect breakfast that will keep you hunger-free until it is time to have lunch.
I see so many smoothie recipes with an ingredient list a mile long. I do not have the time or the patience for that jazz. I need quick and easy or else it won't happen.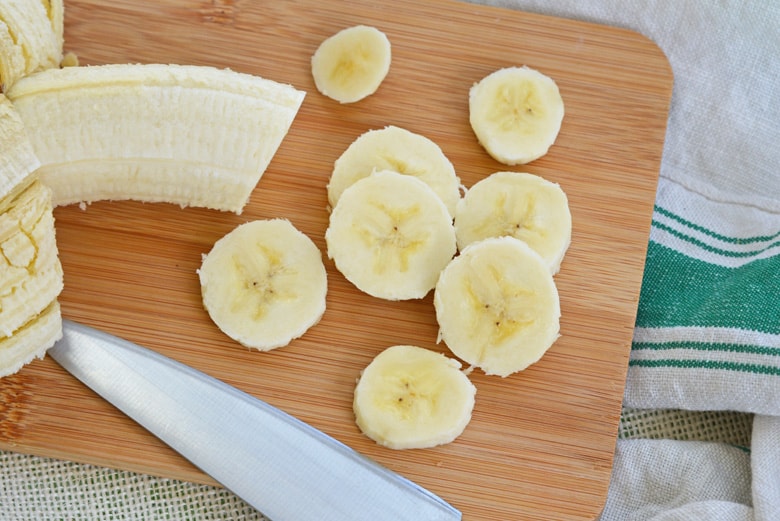 The basics for this breakfast smoothie are just 4 ingredients:
Bananas
Yogurt
Vanilla
Ice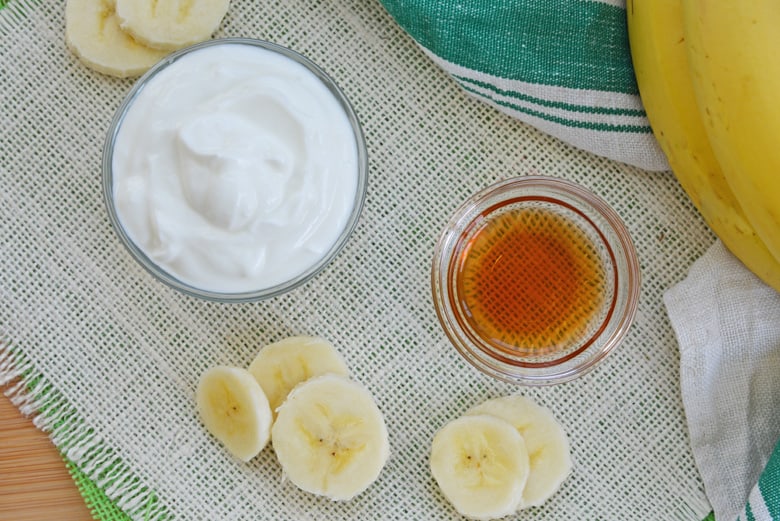 And even the vanilla and ice can potentially be omitted depending on your taste. If I use plain Greek yogurt, I add vanilla, but if I use vanilla flavored yogurt, I leave it out. You can even try your hand at making homemade yogurt.
And same for the ice. If you use frozen bananas, you might not need ice at all, or at least half. Water might even be necessary to thin it out.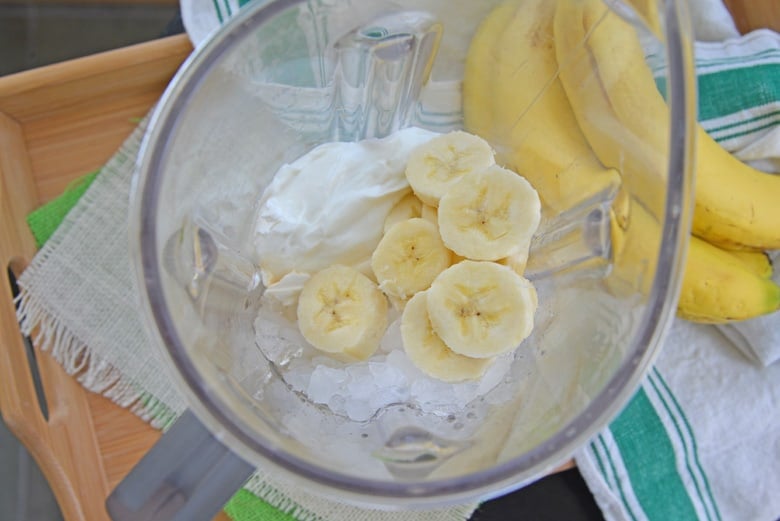 How do I freeze bananas?
Freezing bananas is easy, but you need to do one thing. PEEL THEM. I, in a lapse of common sense, froze my bananas with the peel on. You can't peel a frozen banana.
Peel your bananas.
Cut them into 2-3 inch pieces.
Place them in an airtight plastic bag and release as much air as possible.
Freeze for up to 6 months.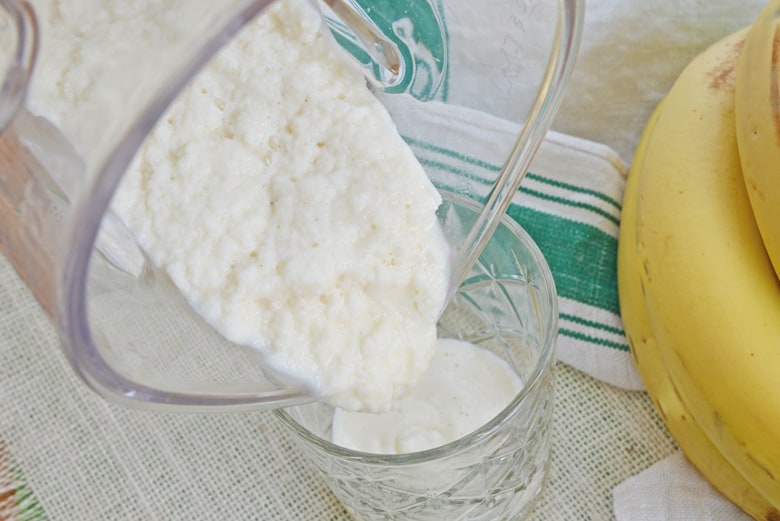 Did you know that bananas contain many of the important nutrients that your body is looking for? That includes potassium and magnesium which are two things linked to a healthy heart.
They also have vitamin C and fiber which means they are great for general well being and for your digestive health. This also translates means they are filling. Bonsu tidbit, they are generally low in terms of calories.
If that wasn't enough, bananas come with many other amazing health benefits.
They are low on the glycemic index meaning they won't cause a spike in blood sugar when you eat them which means you won't get sleep after one of these shakes. If that isn't a superfood quality, I don't know what is.
What Can I Add to my Smoothie?
Want to pump up the protein? Add a scoop of protein powder. Try putting some nuts or a bit of nut butter (i.e. almond butter or peanut butter).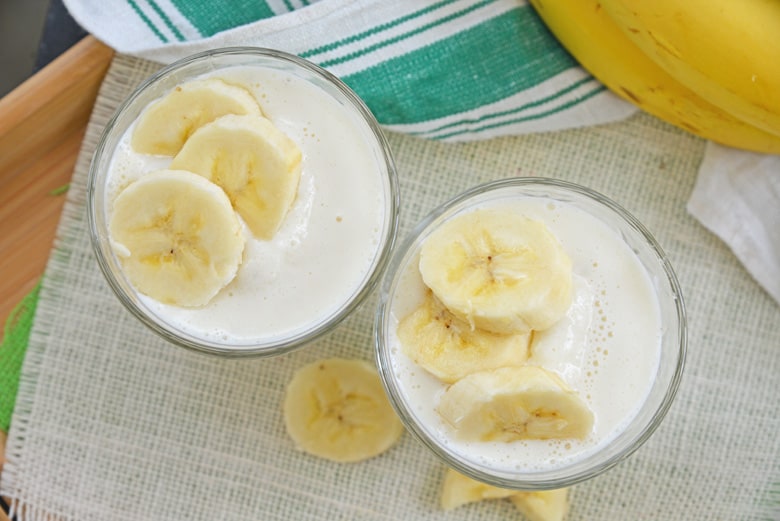 Try almond milk or coconut milk to thin it out and add flavor. You can even sub this out for yogurt.
Personally, I love to keep frozen fruits in the freezer and I will add everything from some raspberries to a few slices of mango.
Heck, make a strawberry banana smoothie if the mood strikes you. Sometimes I even add in some cinnamon for a banana bread kind of flavor.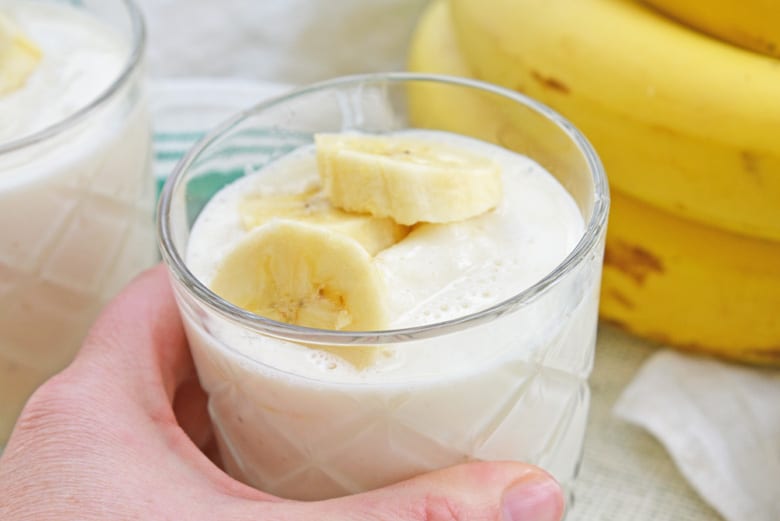 No matter which variation of this easy banana smoothie recipe you choose to go with, it will turn out delicious! With so many options to choose from, getting bored with your healthy breakfast is not in the cards.
PRO TIP: buy ripened bananas which are all yellow and maybe even browning in little spots. The sugars in these bananas are more concentrated which means you won't need to add any sweetness.
Best of all, they are portable. Grab the blender, throw everything in, give it a blitz, transfer it to a cup and you are out the door. Healthy, easy, and tasty. These Banana Smoothies are a great way to start the day.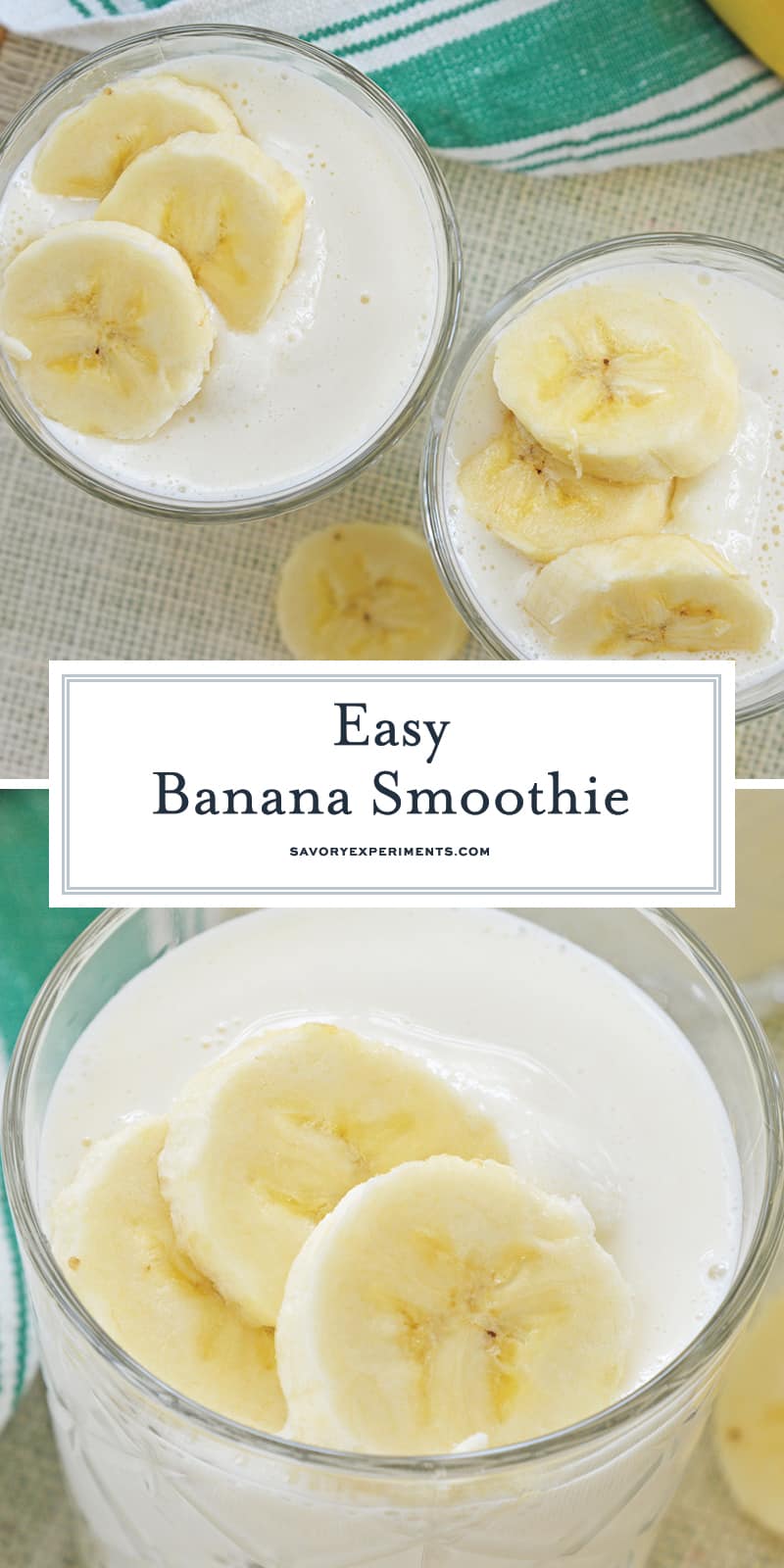 How to make bananas ripen faster:
Microwave– The quickest way, but least likely to produce super sweet results. Nuke it for 30 seconds to one minute. Basically, you are cooking it and allowing the sugars to release a little before you put it into the recipe.
Oven- the same concept as the microwave. Heat to 350 degrees and bake for 5-30 minutes.
Brown Paper Bag – My mother used this technique, but it still takes about a day. Place your bananas in a brown paper bag and roll it closed. Ethylene will build up and speed up the ripening process.
Tropical Environment – Everything ages faster in the heat. Place your bananas someplace warm, like in a sunny window. It will still take up to a day, depending on how ripe the banana was to begin with.
Single them out – lastly, pull your bananas apart. They ripen much faster separated than they do still hooked together.
If you loved this
smoothie recipe, make sure you check out these other easy healthy breakfast ideas: