With a sweet and fragrant flavor, this easy Citrus Steak Rub will be your new go-to steak seasoning! The blend of lime, lemon and orange zests will give your steak a delicious twist!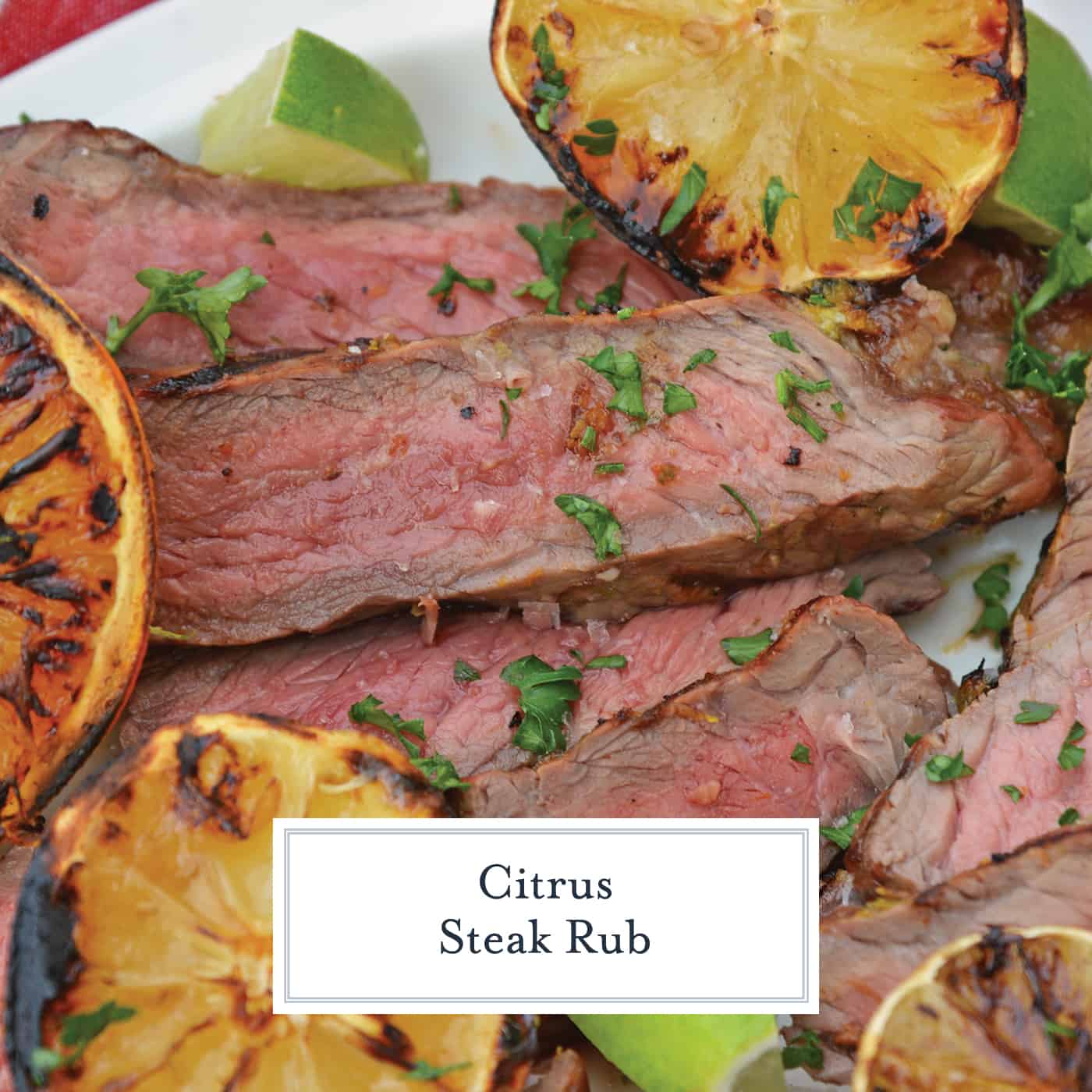 This Citrus Steak Rub makes the best steak seasoning! With lemon, lime and orange zests, this is a dry rub that you will use over and over again.
This post is sponsored by the Certified Angus Beef® brand in conjunction with a social media campaign through Sunday Supper LLC. All opinions are my own.
Are you grilling out for Memorial Day? We always host a party for this holiday. Everyone (usually) has off from work, and it's a great time to remember those that have served while also spending time with friends and family.
Memorial Day weekend is just around the corner, and it is one of the most popular grilling weekends! The weather is finally breaking, so it is time to break out the grill and warm weather clothes.
You just can't beat the flavor of grilled steak or chicken (or anything grilled for that matter!)
PRO TIP: Adding citrus zest will amp up any recipe that calls for citrus juice!
If your go-to is usually to marinate your steaks, try using a steak dry rub instead. Dry rubs take a fraction of the time and can impart just as much flavor.
I'm pretty confident my Citrus Steak Rub is actually more flavorful than most beef marinades, actually. And it is loads quicker!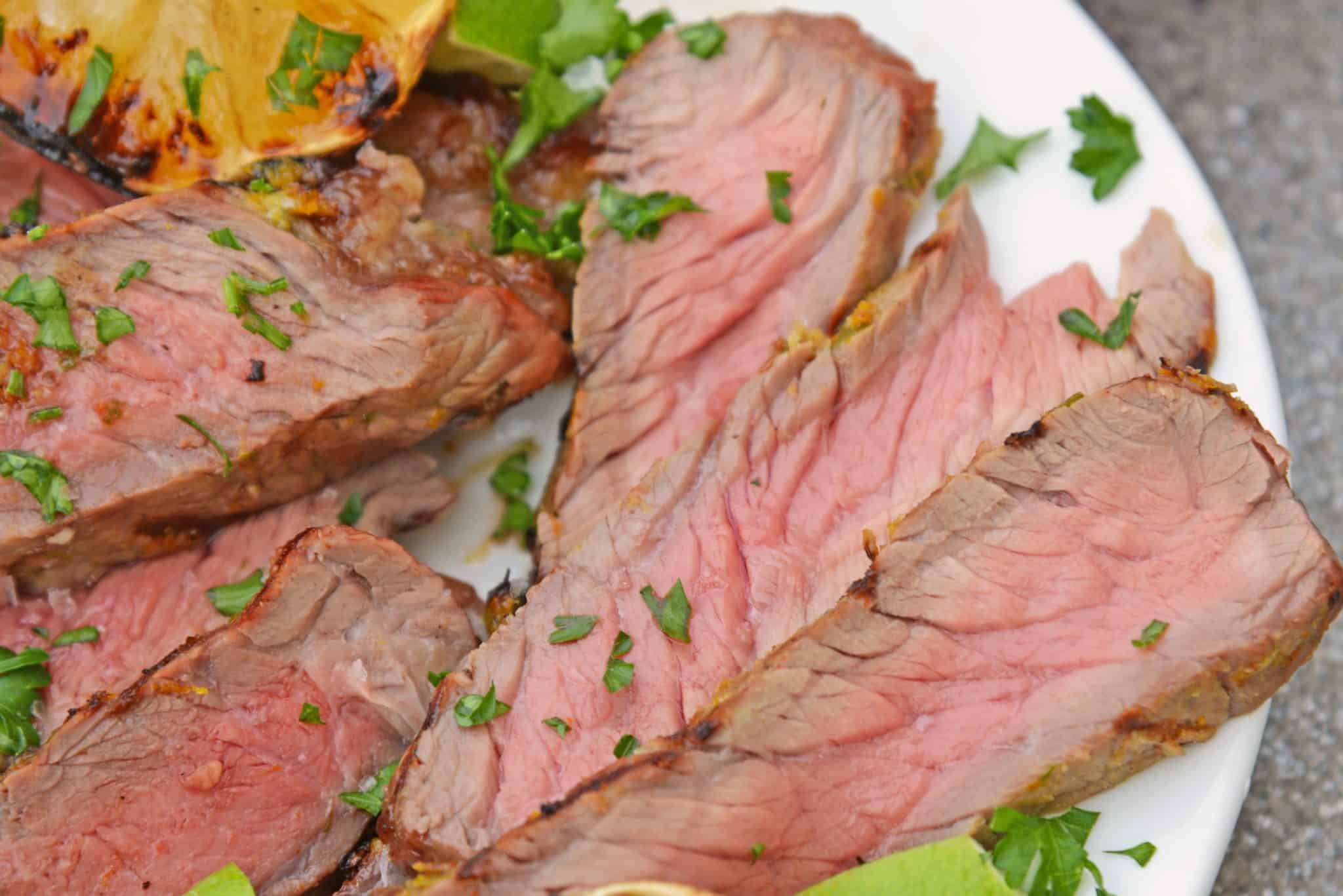 Using a rub with salt also tenderizes the meat, giving it the "melt in your mouth" factor. Another way to ensure your steak is super tender is to cut it against the grain. This shortens the fibers, making it less chewy.
If you cut with your knife parallel to the grain, you end up with long muscle fibers that are tough and perceived as chewy. Slicing thinly against the grain, however, delivers very short pieces of muscle fiber that are barely held together and easy to eat.
Properly cutting your meat goes for all cuts. Depending on the cut, it might also mean that you need to change angles while carving.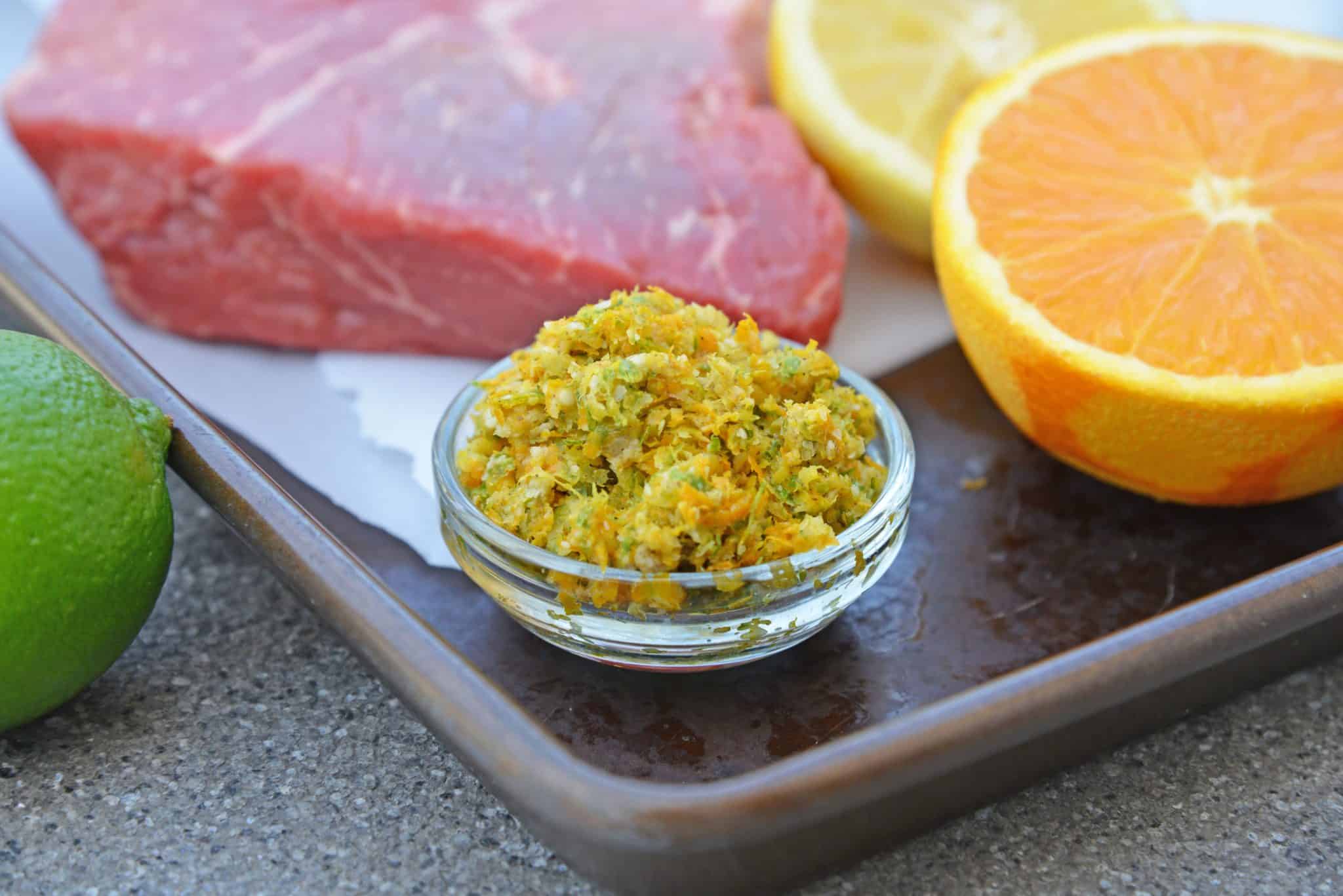 This Citrus Steak Rub is the best steak rub recipe for summer! Citrus flavors, orange, lemon and lim, remind me of spring and summer.
After you zest your citrus, you can either save it for cocktails or a snack, or grill it for spectacular plating and delicious smoky spritzing. Nothing beats a beautifully charred lemon, lime or orange.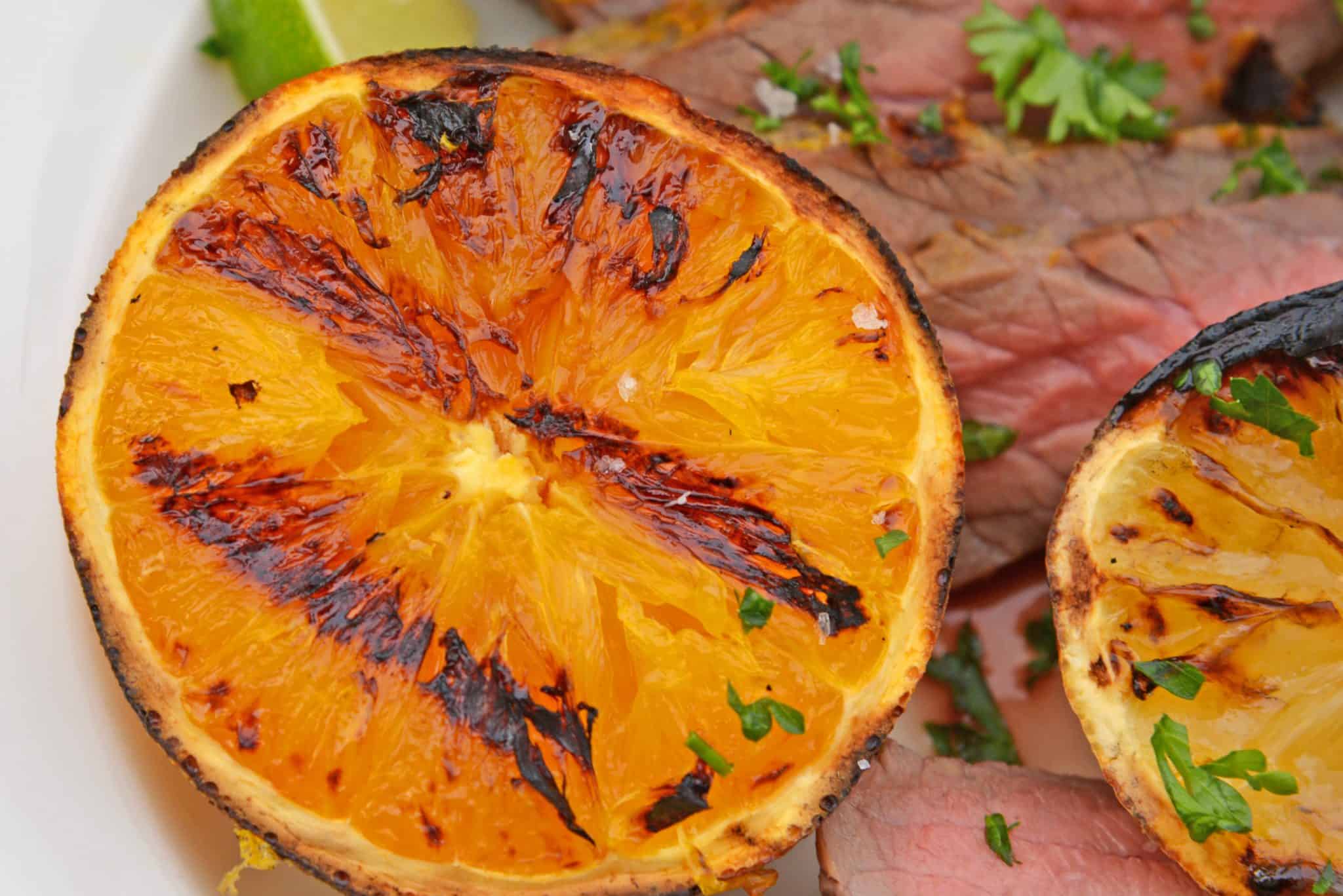 The citrus and spices provide all of the steak seasoning you will need. Citrus Steak Rub can be used on any cut of beef or even chicken and fish. So if you have vegetarians or non-beef eaters in your crew, you don't need to make a separate recipe.
Serve hot or cold, this grilled steak recipe is fabulous on its own but can also be used in a steak sandwich or on a steak salad.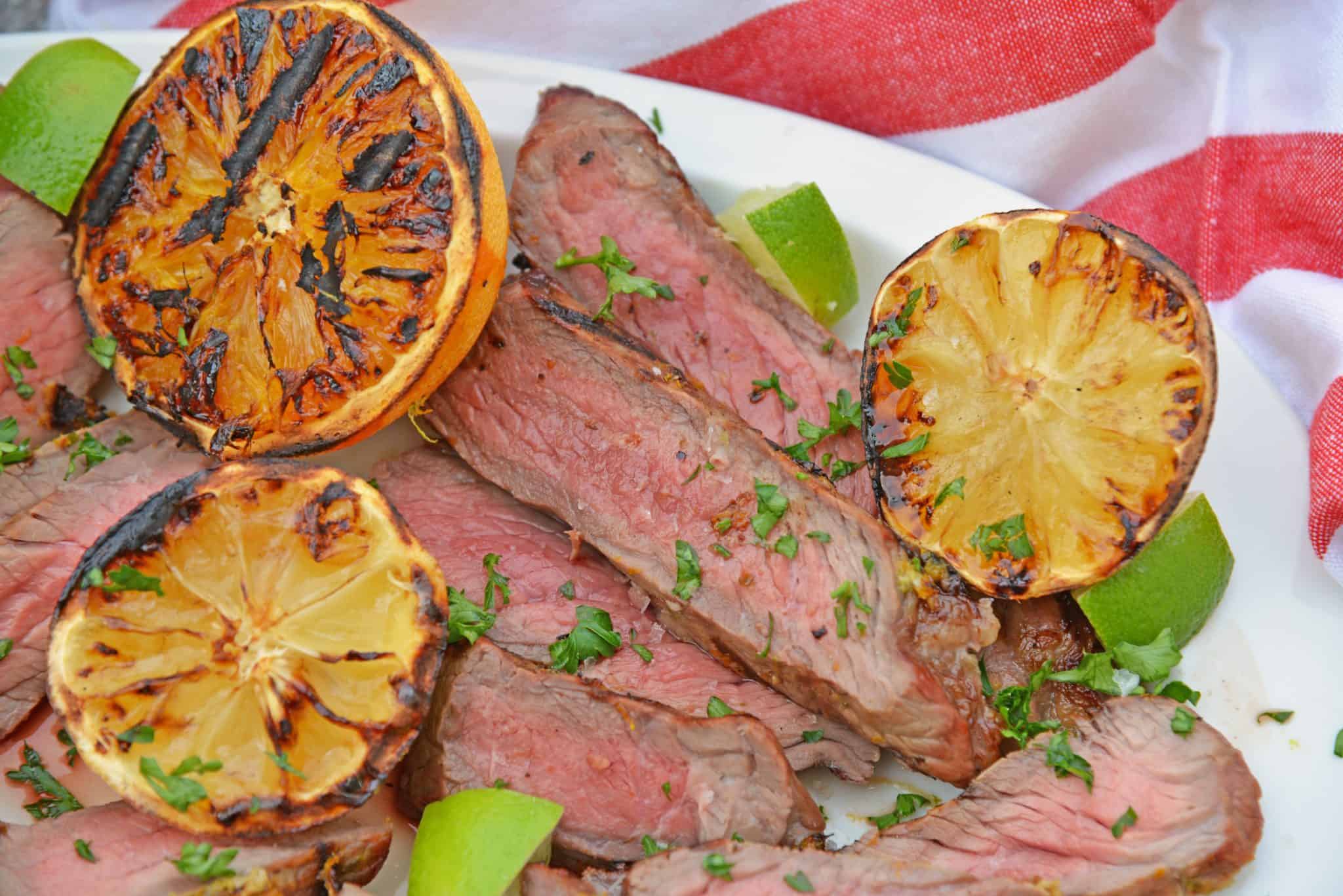 However you serve it, make sure you look for the Certified Angus Beef® brand logo when shopping. Seeing this logo ensures you are purchasing blue ribbon angus beef passing 1o strict guidelines for juiciness and flavor.
Recipes related to this Citrus Steak Seasoning: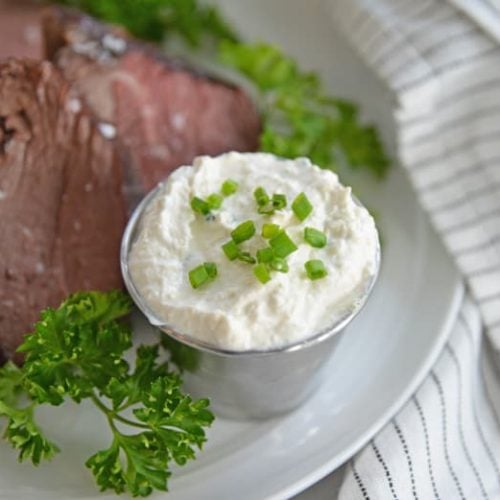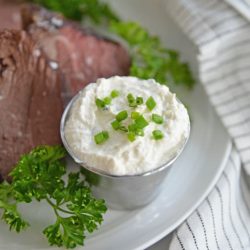 Creamy Horseradish Sauce
Creamy Horseradish Sauce comes together in less than 5 minutes with a sour cream base, tangy horseradish, this is a winner that will rival any steak sauce!
See The Recipe!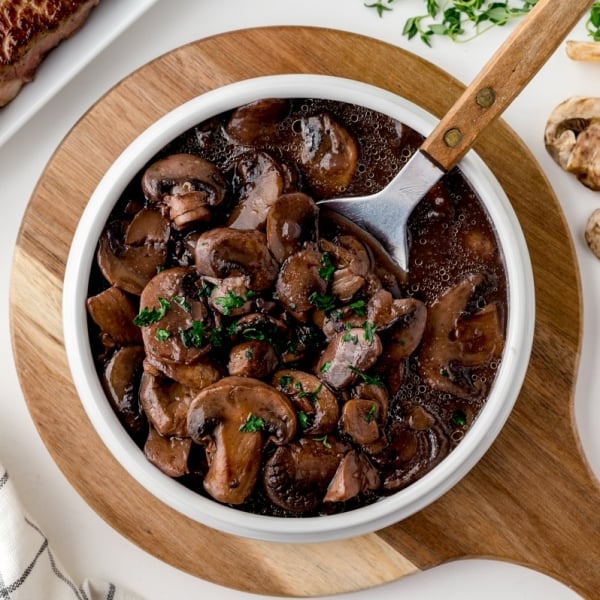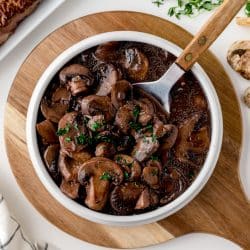 Tools for making this Citrus Steak Rub:
Microplane– A small kitchen utensil you find you use a lot more than you expected! For this recipe, I use it as my zester.
Wood cutting board – wood won't dull your knives like plastic and if treated properly, has natural antimicrobial properties. Look for one with a "moat" around the edges to catch any rolling juices.
Meat Carving Knife – This knife is perfect for carving meat. I literally stash it away so no one uses it for any other reason!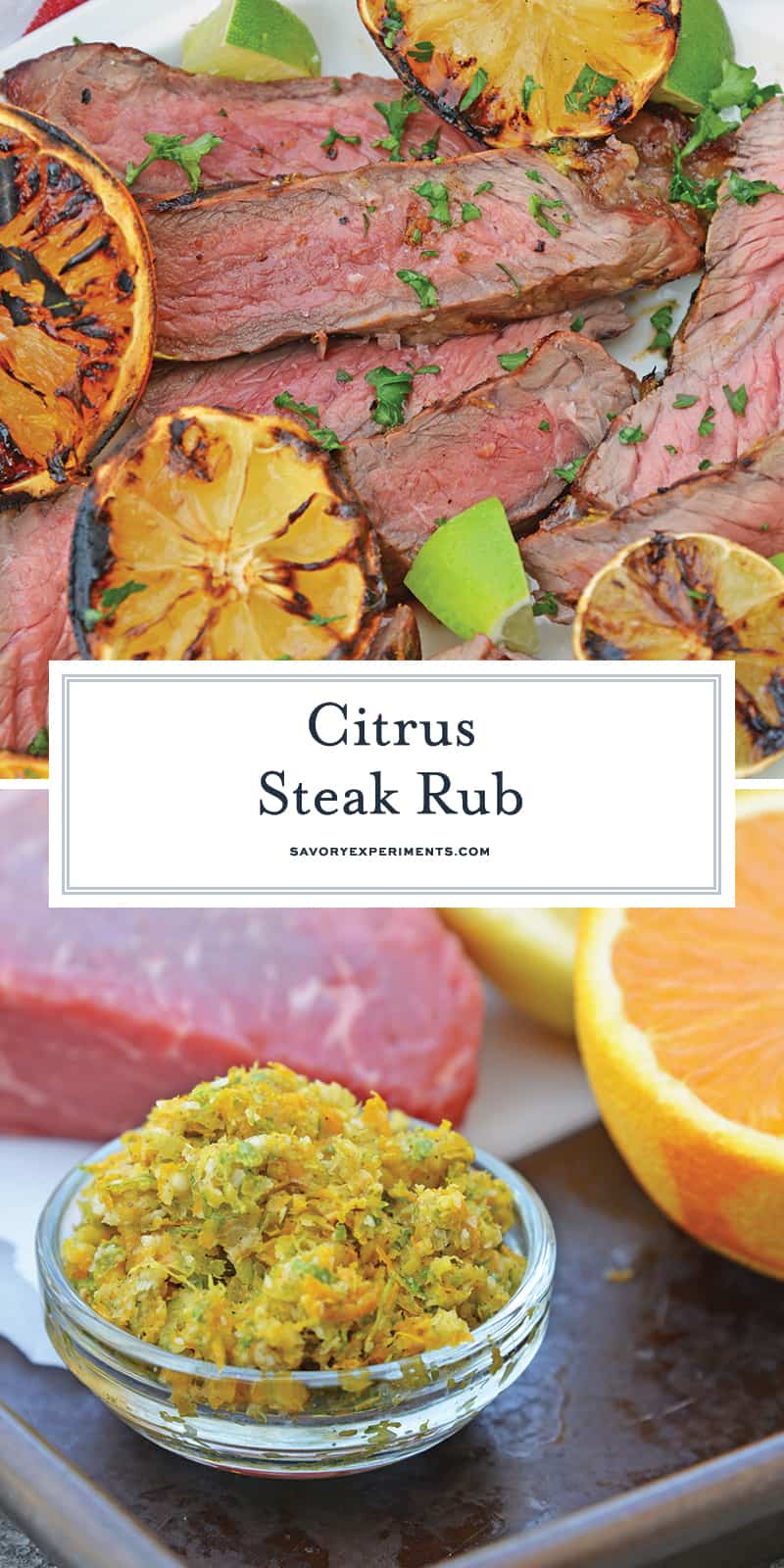 Tips for grilling steak:
ONE. Take your meat out of the fridge for about 30 minutes before you grill it. Bringing it closer to room temperature, especially if you are grilling it to rare or medium rare, will make for more even cooking since the center will have already warmed up a little.
If the center is freezing cold and you just sear it, it will still be cold when you serve it and even though I like my meat to be rare, I don't want it to be cold either.
TWO. Sear on direct heat, but cook on indirect heat. Cooking on direct heat will result in a charred or burnt exterior before the interior has a chance to come to temperture.
THREE. Don't be afraid of the salt! Salt is good- it tenderizes the meat. And even if feels like you are putting SO much on, some of it will burn or fall off during cooking.
Kosher salt is less salty and even though it has bigger granules, seasons better and more evenly than a fine sea salt. Do not use table salt. It is iodized and can taste metallic.
FOUR. If slicing your steak or roast, always cut against the grain. this creates shorter fibers and makes the meat, regardless of how tender the cut, even more succulent.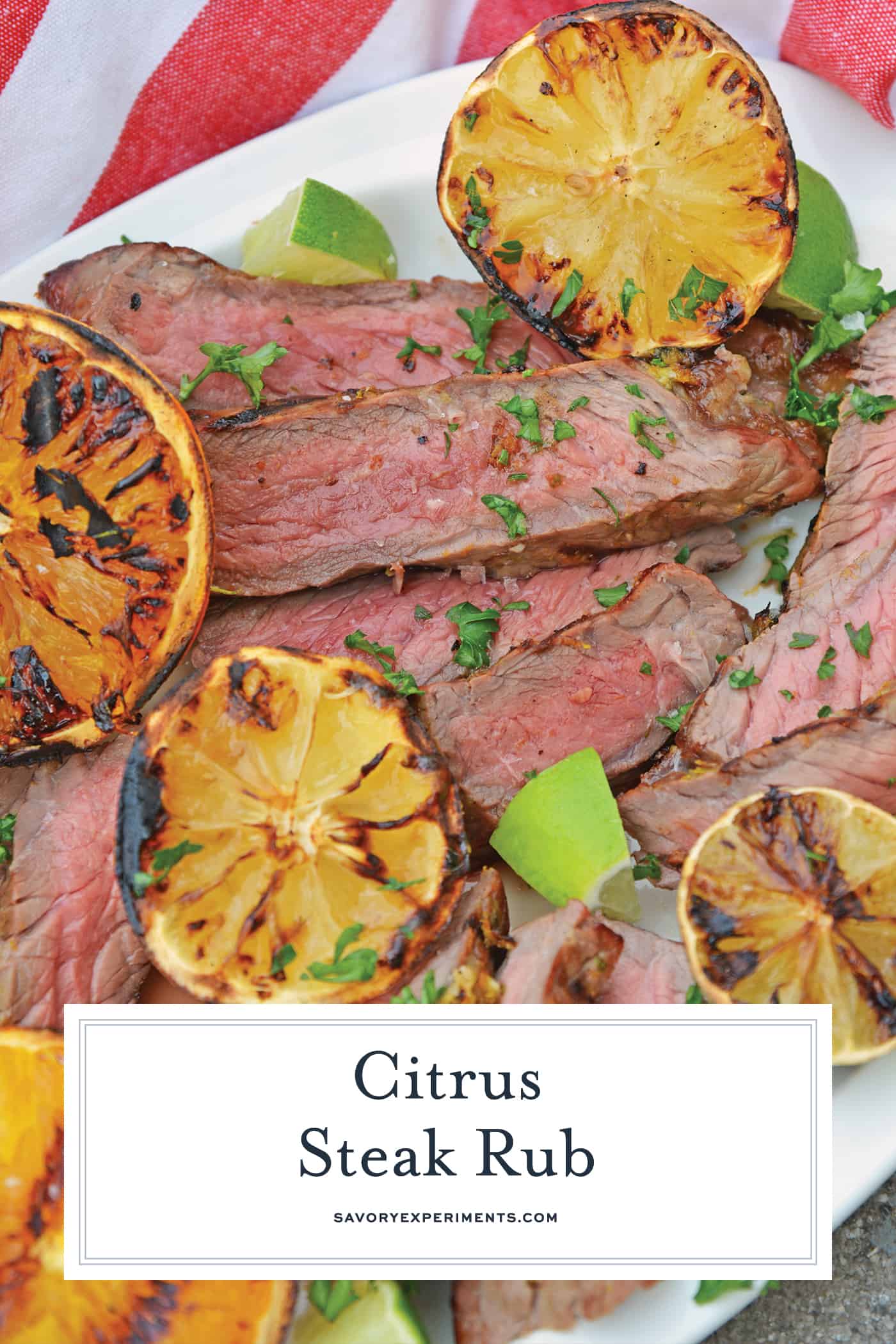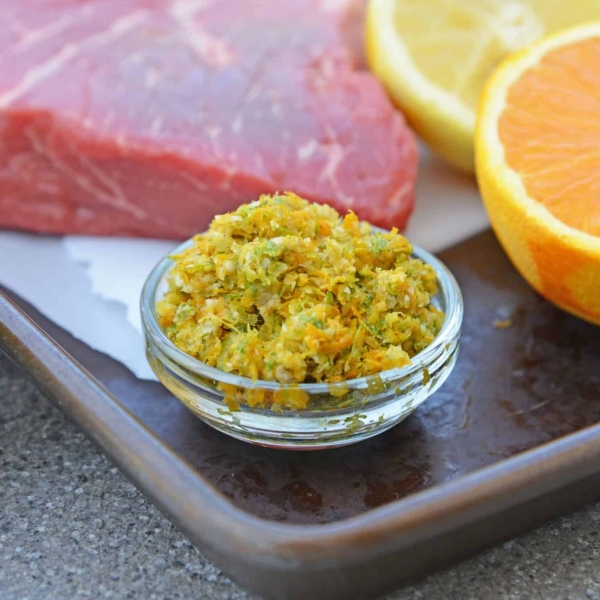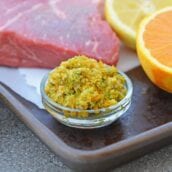 Citrus Steak Rub
This Citrus Steak Rub makes the best steak seasoning! With lemon, lime and orange zests, this is a dry rub that you will use over and over again.
Instructions
In a small mixing bowl, combine lemon, lime and orange zest with kosher salt, white pepper and garlic.

Massage onto flank steak. Wrap in plastic wrap and refrigerate for 10 minutes-24 hours. Like most cuts of meat, longer is better.

When ready to prepare, heat grill to medium-high heat. Grill on indirect heat for 4-8 minutes on each side depending on desired level of doneness and thickness of your steak. For medium-rare, use a meat thermometer and check for 125 degrees.

Remove and allow to rest for 5 minutes before thinly slicing against the grain.

Remember to come back and let us know how you liked this recipe or if you made any modifications. We love hearing from you!
Nutrition
Calories:
315
kcal
,
Carbohydrates:
1
g
,
Protein:
48
g
,
Fat:
11
g
,
Saturated Fat:
4
g
,
Cholesterol:
136
mg
,
Sodium:
1864
mg
,
Potassium:
773
mg
,
Vitamin C:
3.4
mg
,
Calcium:
50
mg
,
Iron:
3.5
mg