What to Do in Rome
Your time in Rome is nearly over and like me, I'm sure you wish you had just a few more days. Your last day in Rome continues with unbelievable history and intrigue.
Transport yourself to the days of the gladiators while you walk among the excavated ruins.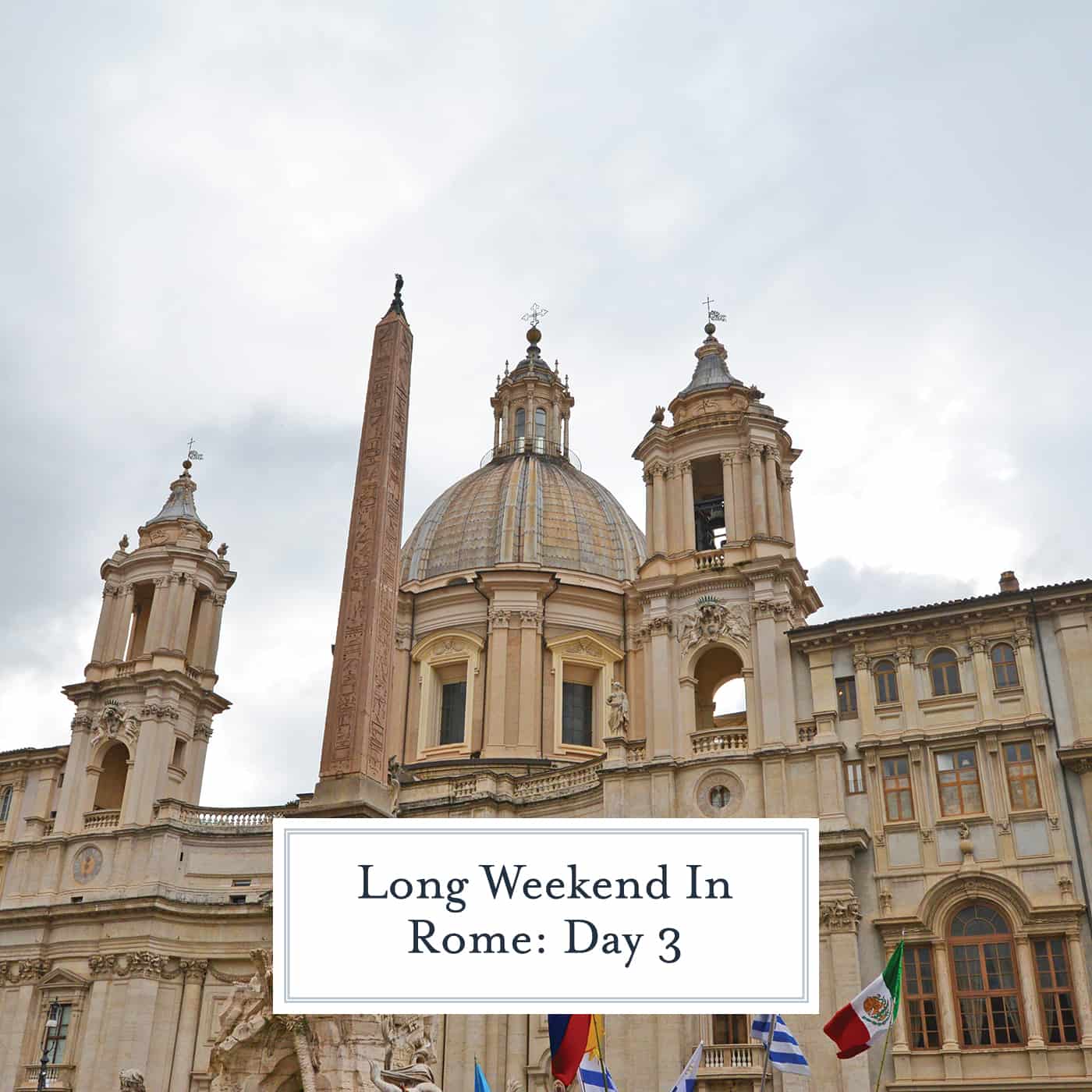 This part of the walking tour of Rome doesn't have as many options for eating like the locals, but even the tourist traps offer some good dishes. Drink plenty of water and wear your walking shoes, this day will have the most walking of them all!
Day #3: Colosseum, Roman Forum, Palatine Hill, Arch of Constantine
Colosseum- The colosseum opens at 8:00am and tickets are needed to enter. There are many tours available, some that even take you down below to see the gladiator spaces and animal cages.
You can purchase tickets ahead of time, but honestly, there are plenty day-of tours available.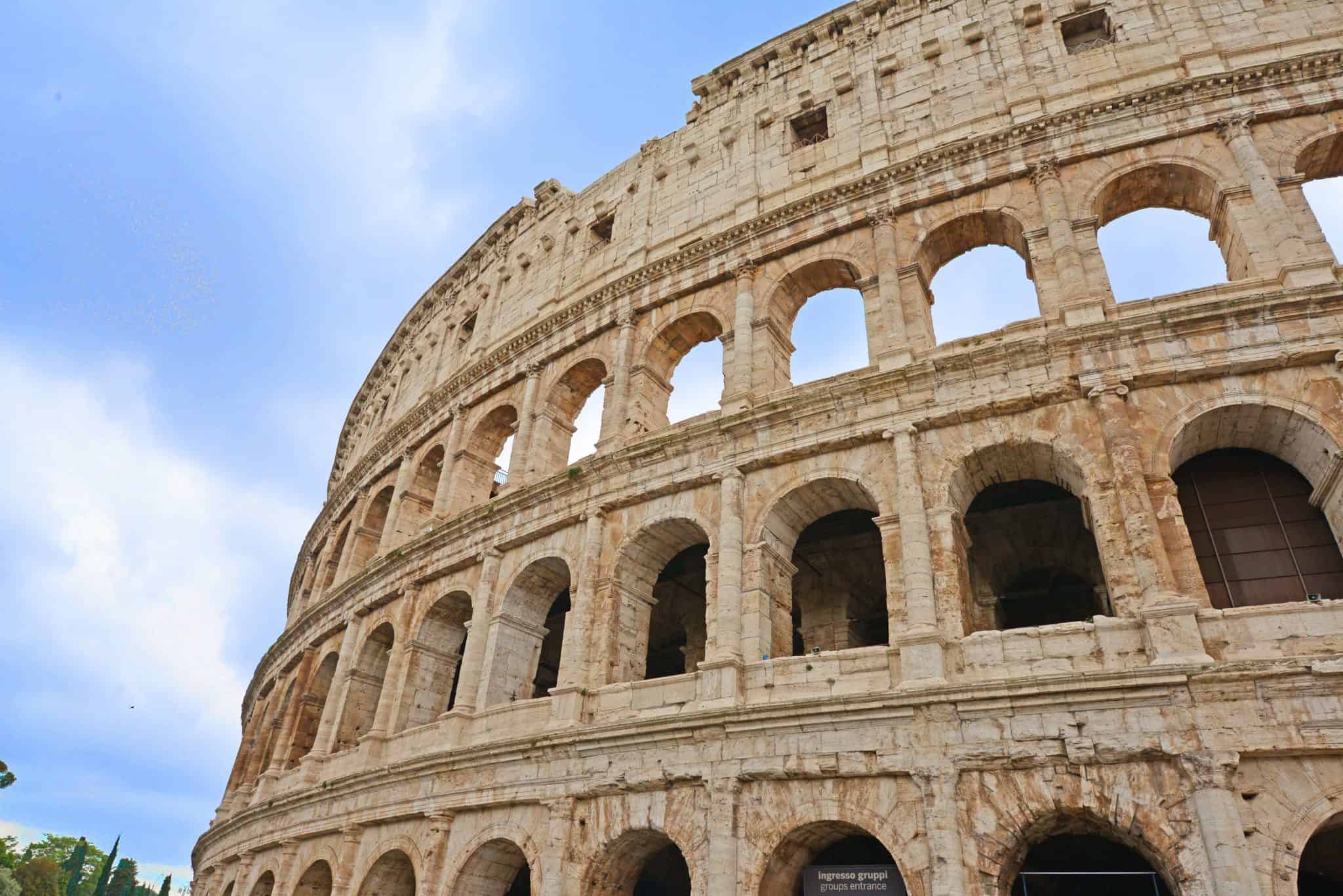 The emperors of Rome built this large amphitheater for gladiatorial shows and hunts of wild animals which became the symbol of the Eternal City. It is perhaps the most iconic structure of Rome.
The Colosseum was built primarily for entertainment watching brutal fights of man-to-man, man-to-beast and beast-to-beast. Today gladiators are glamorized and revered, but in actuality, gladiators were slaves that were trained in special schools to fight each other to the death.
The gladiatorial games were over by the year 438 A.D. while the shows with hunts of wild beasts continued until 523.
The amount of barbaric carnage that happened on this dirt is remarkable to say the least.
Roman Forum: The Roman Forum was home to the most important buildings in the eternal city. Today you see bits and pieces of the ruins with boardwalks zig-zagging through for visitors.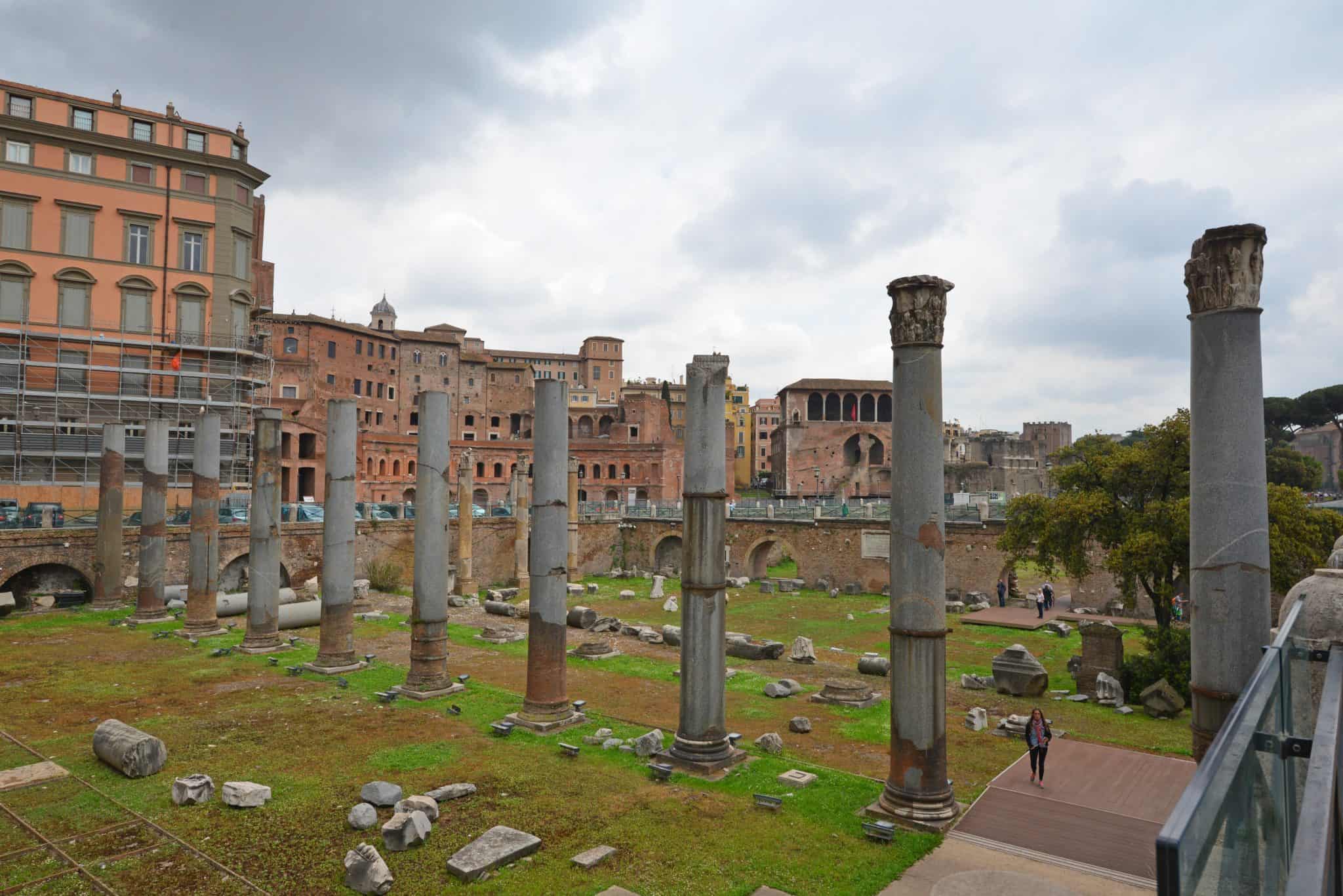 The Forum was then abandoned some time in the Middle Ages, and over time, buried under layers of earth, becoming a pasture known as Campus Vaccinus. Some temples were transformed into churches, ensuring their preservation as religious houses.
During the Renaissance the area was used as a marble and stone quarry. Excavations started in 1898 and are still active, revealing what we see today.
Much like visiting Pompeii, I highly recommend a guided tour to help bring the rubble to life.
Palatine Hill: The Ancient Romans believed that Romulus and Remus once lived on this hill, but some believe there were human settlements as early as the 10th century BC.
It was long revered as the most desirable neighborhoods in Rome due to its location up high. Great airflow, nice views and cleaner air.
Palatine Hill was also home to Rome's first emperor, Augustus, as well as Tiberius and Domitian, who are responsible for the structures we see today, including the Flavian Palace, the Stadium of Domitian, and the House of Augustus.
Arch of Constantine: Located right outside of the Colosseum, the Arch of Constantine is actually made of three arches, one large and two smaller flanking the outside.
It the grand entrance used by Emperors entering the city. Like much of Rome, the arch was the works of many, erected from 312 to 315 AD.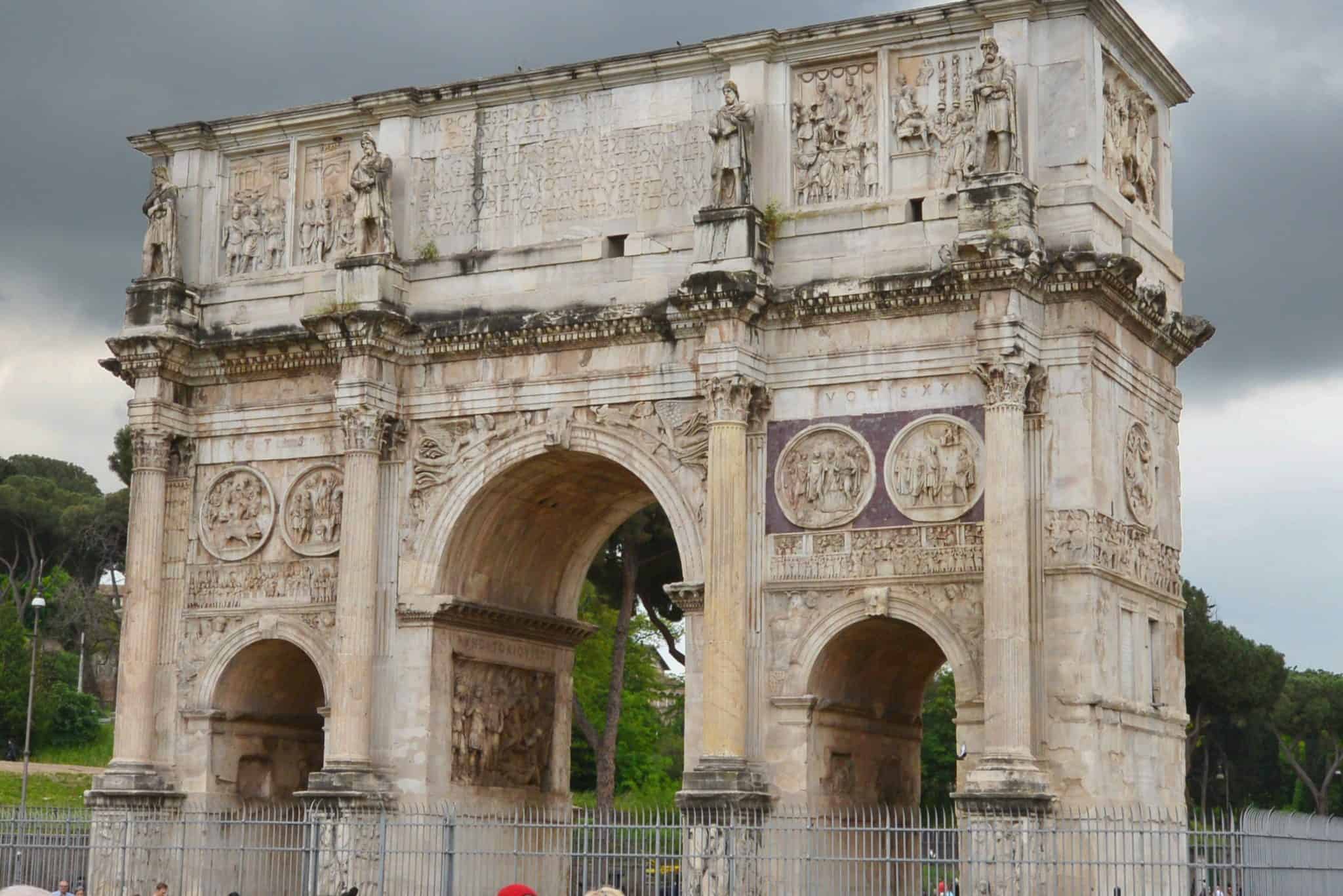 I hope you enjoyed your trip to Rome and feel like you got a good sense of the city, history and understand why so many folks have fallen in love with Rome.
If you want to follow along on all three days of our long weekend to Rome, a Rome Walking Tour, check out Days 1 and 2, as well as our top tips for visiting Rome.
Make sure to check out more of our travels from Italy– we are sure they will help you plan your best Italian holiday!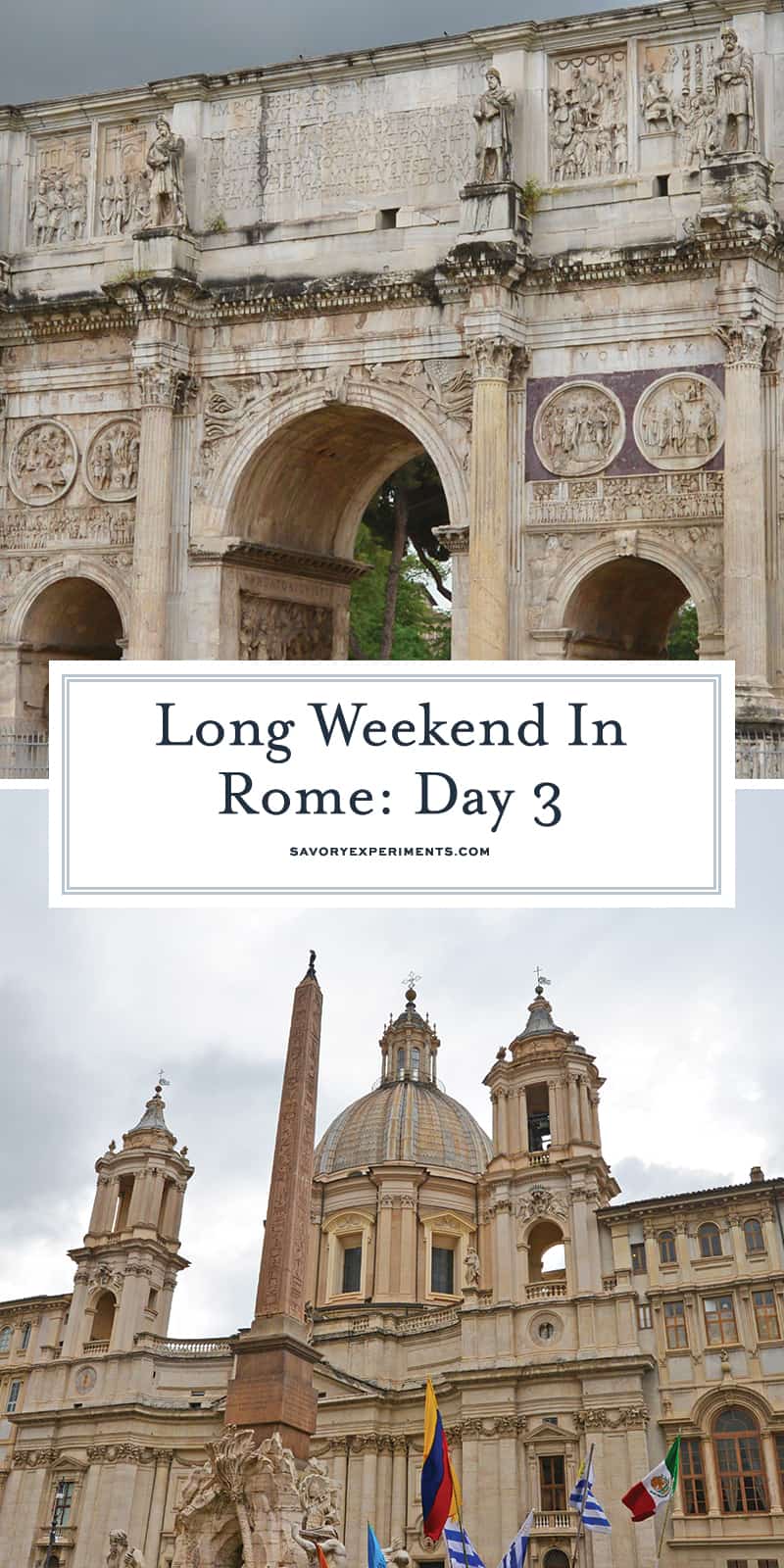 Make sure to check out more of our travels from Italy– we are sure they will help you plan your best Italian holiday!