Dealings A trip to Pompeii was at the top of my list when we were planning our trip to Italy. Since I was a young child, the history and eruption of Mt. Vesuvius has fascinated me.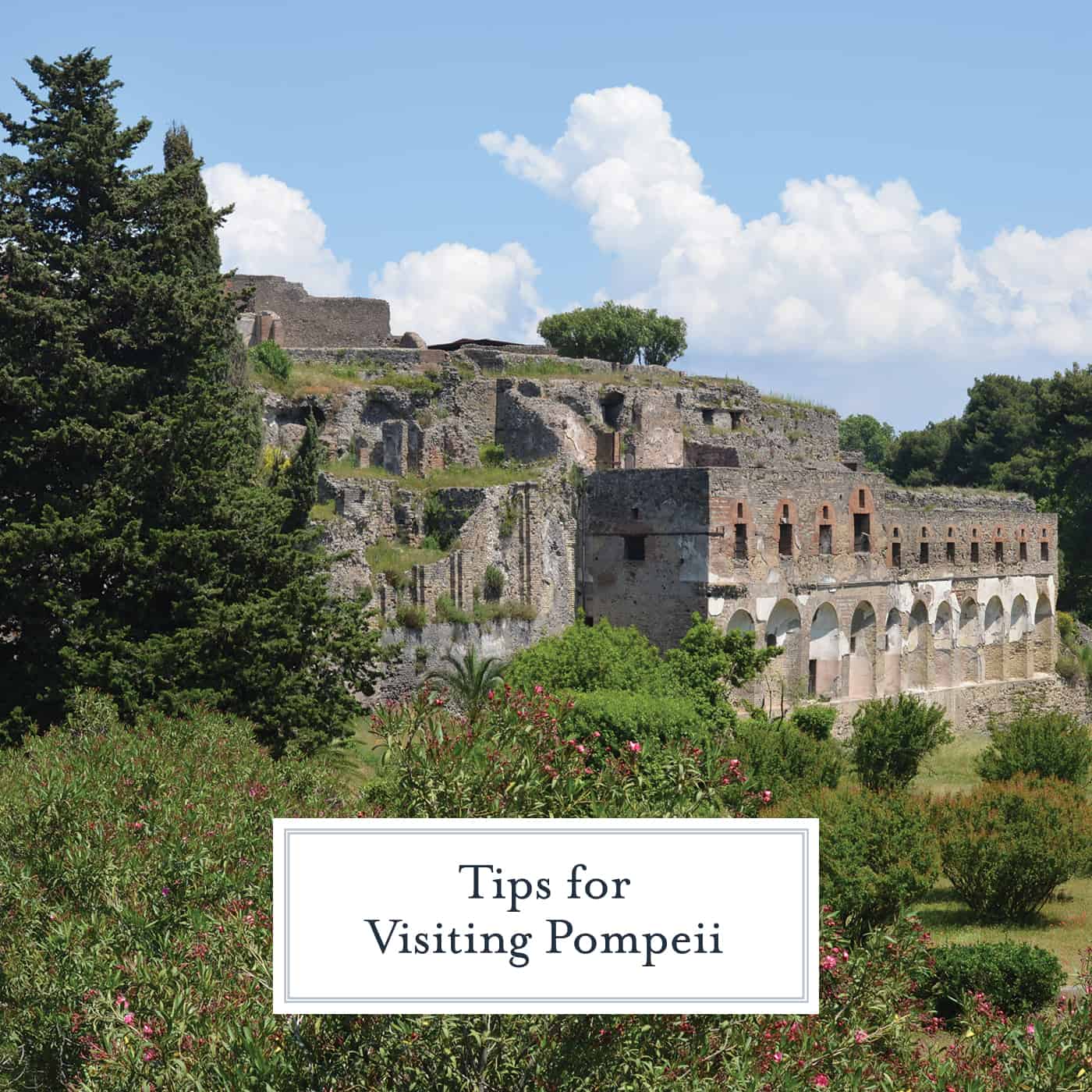 Tips for planning your Visit to Pompeii, the archeological site on the outskirts of Naples at the base of Mount Vesuvius.
Hubby didn't seem all too excited and the visit was nearly taken off the itinerary. Luckily, it stayed on and went down as one of the most captivating experiences of our trip.
Background on Pompeii:
Pompeii, if you aren't familiar, is a vast archeological site outside of Naples and near the Amalfi coastline. A once bustling "modern" bay city, it was covered in feet of volcanic ash during the 79AD eruption of Mount Vesuvius.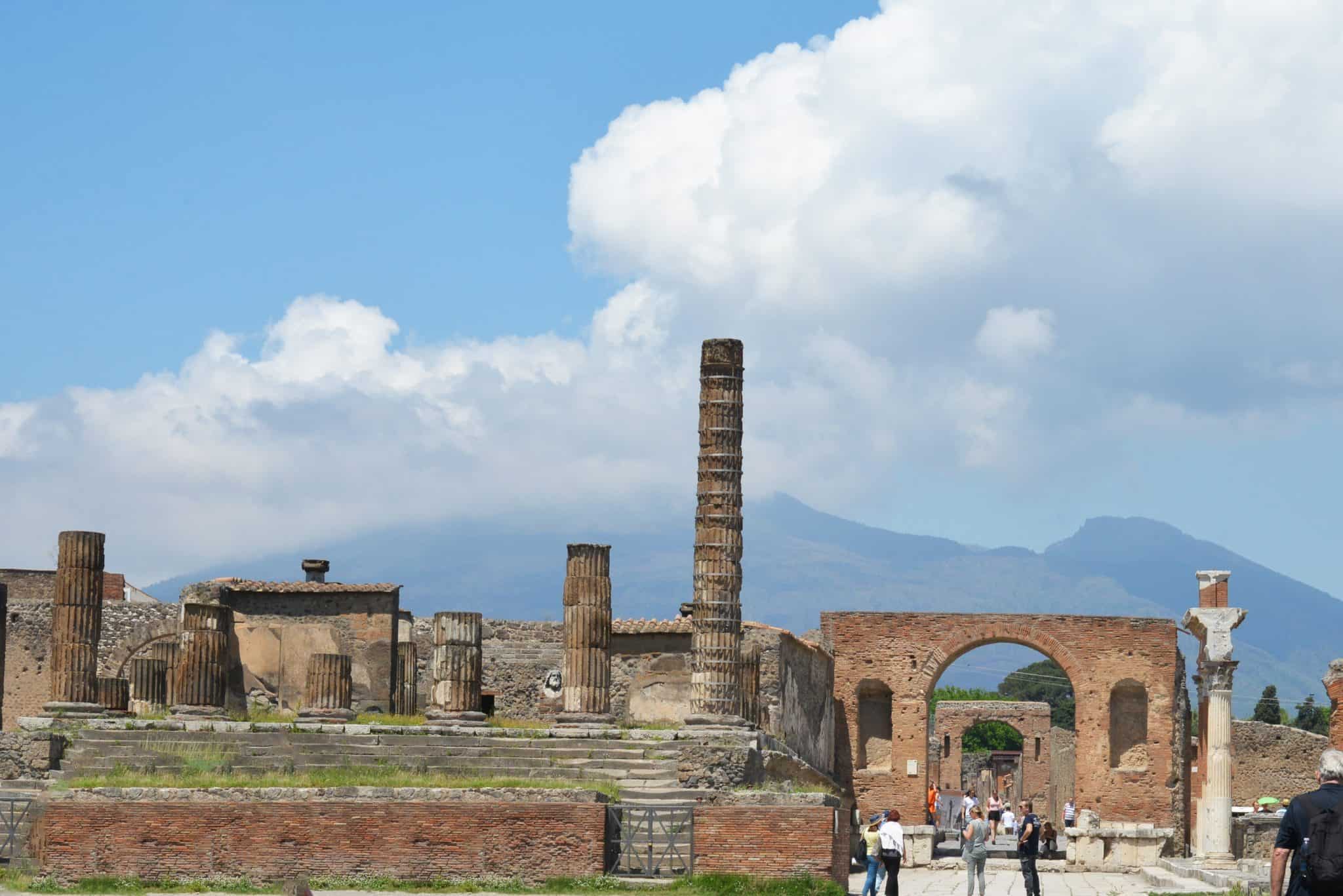 Pompeii is 170 acres large and was once home to approximately 11,000 people. It is hard to believe that this once thriving city was demolished in about 25 hours.
Many of the streets, buildings and even some artwork were preserved due to the nature of the volcanic ash and the rapid pace of the disaster.
Now, the archeological site is free for visitors to wander. Dwellings and other noteworthy places are numerically marked. You will be given a master map and the option for an audio guide.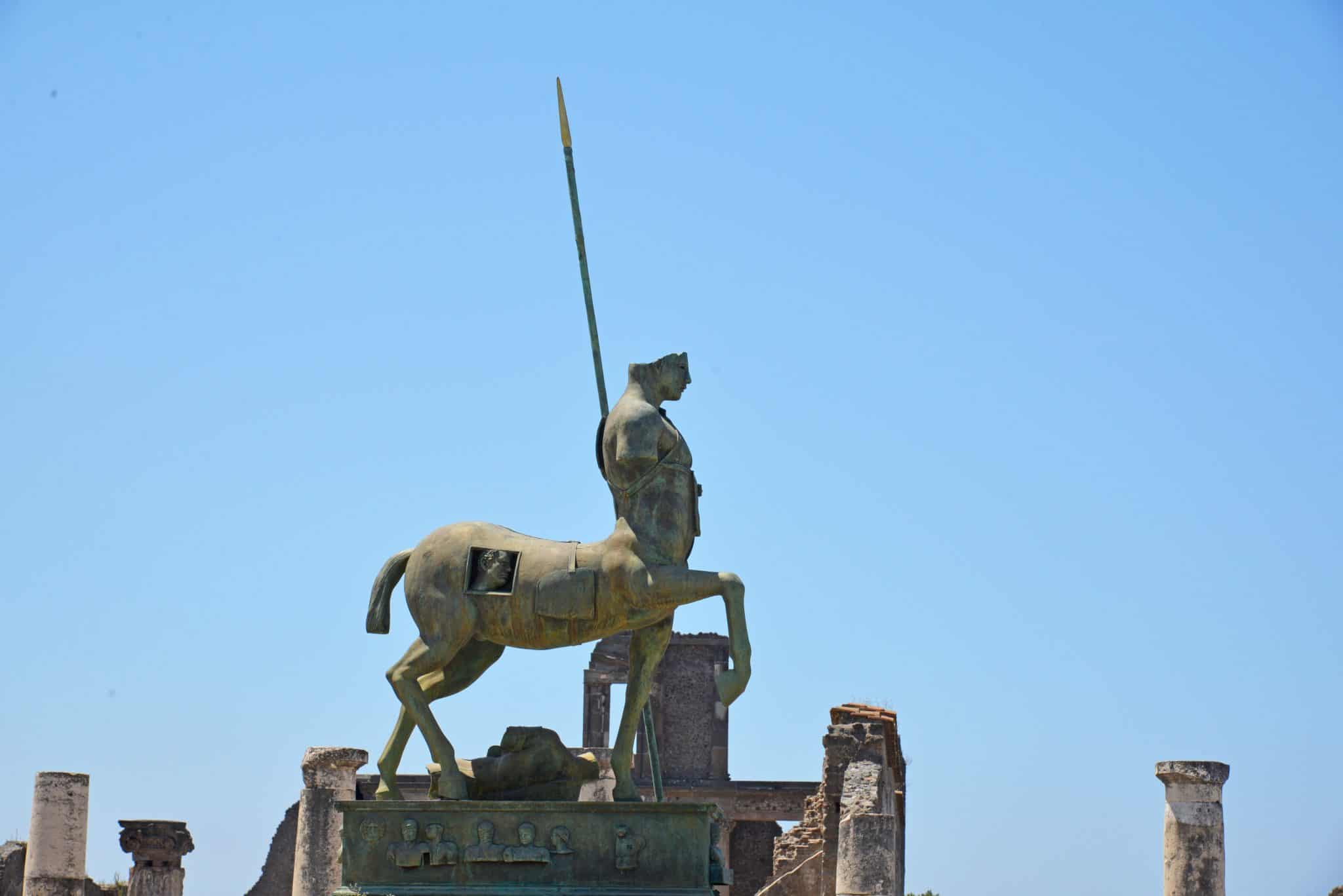 Here are my tips for visiting Pompeii:
How to get to Pompeii – You can arrive by train, bus or car. There are numerous car parks, but not many are secure, so if you do drive, don't leave any belongings in the car. Tourist sites are prime targets for car thieves.
The train is one of the best ways to arrive if coming from a local town. Take the Circumvesuviana local train, stopping at the Pompei Scavi – Villa Dei Misteri station (not Pompei). From here, it is about a 5 minutes walk.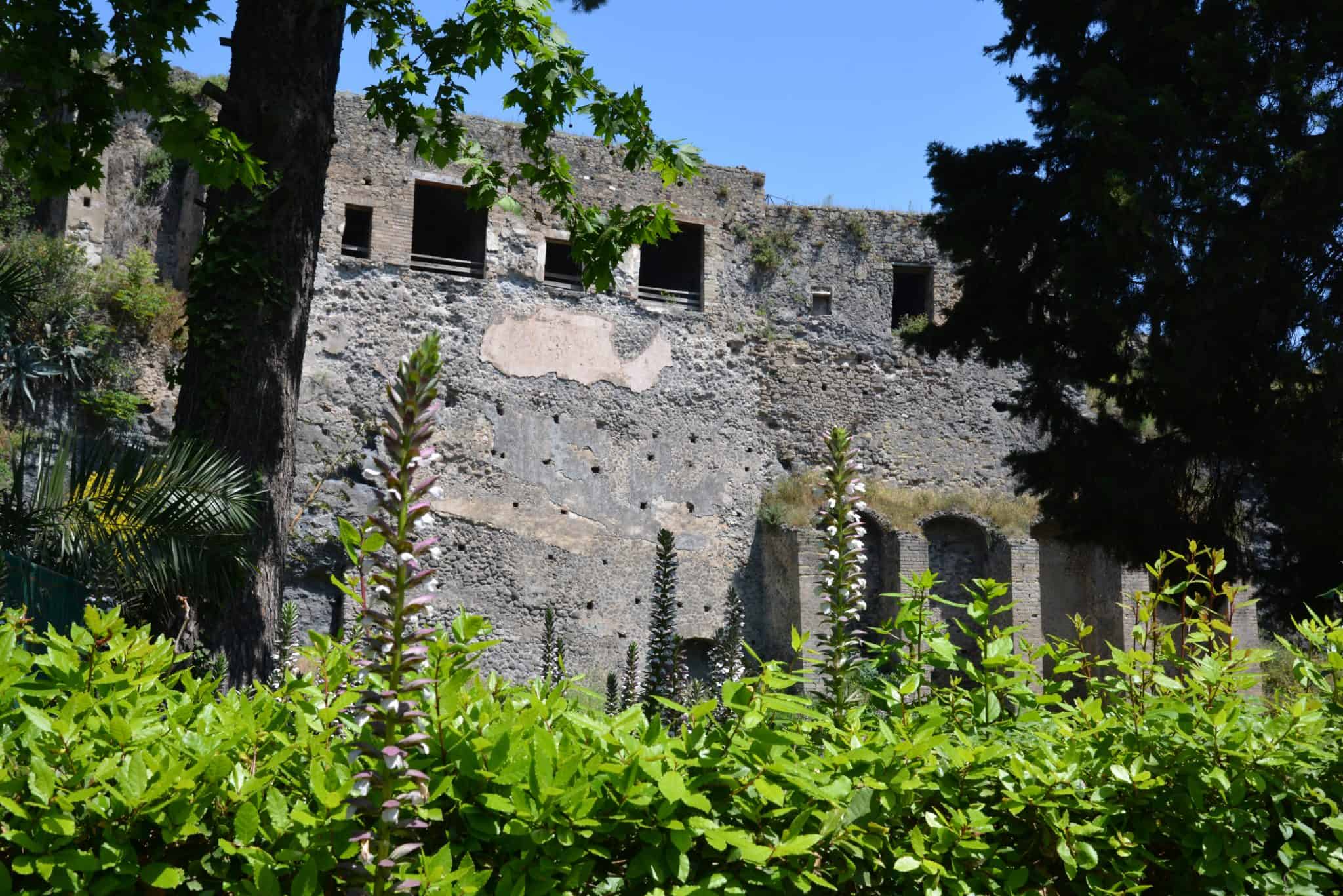 Get a tour guide – Generally speaking, I do a lot of research and especially traveling with a small child, do not like guided tours, but Pompeii was the exception thanks my father who recommended it.
The site is large and you might not be able to make heads or tails of the ruins without consulting your audio guide, however punching in each number and listening to the snippet could very well take your entire day.
Hiring a guide will ensure that you see the most important pieces of the town and wil help it come to life. Our guide had mesmerizing stories and facts that just made us more intrigued.
You don't have to pre-purchase tickets, there will be plenty hocking their services in many languages as you approach. Make sure to bring cash, as the charge for the tour guide can be charged to a card, they will then collect the actual admission fee in cash for the "skip the line" piece of the deal.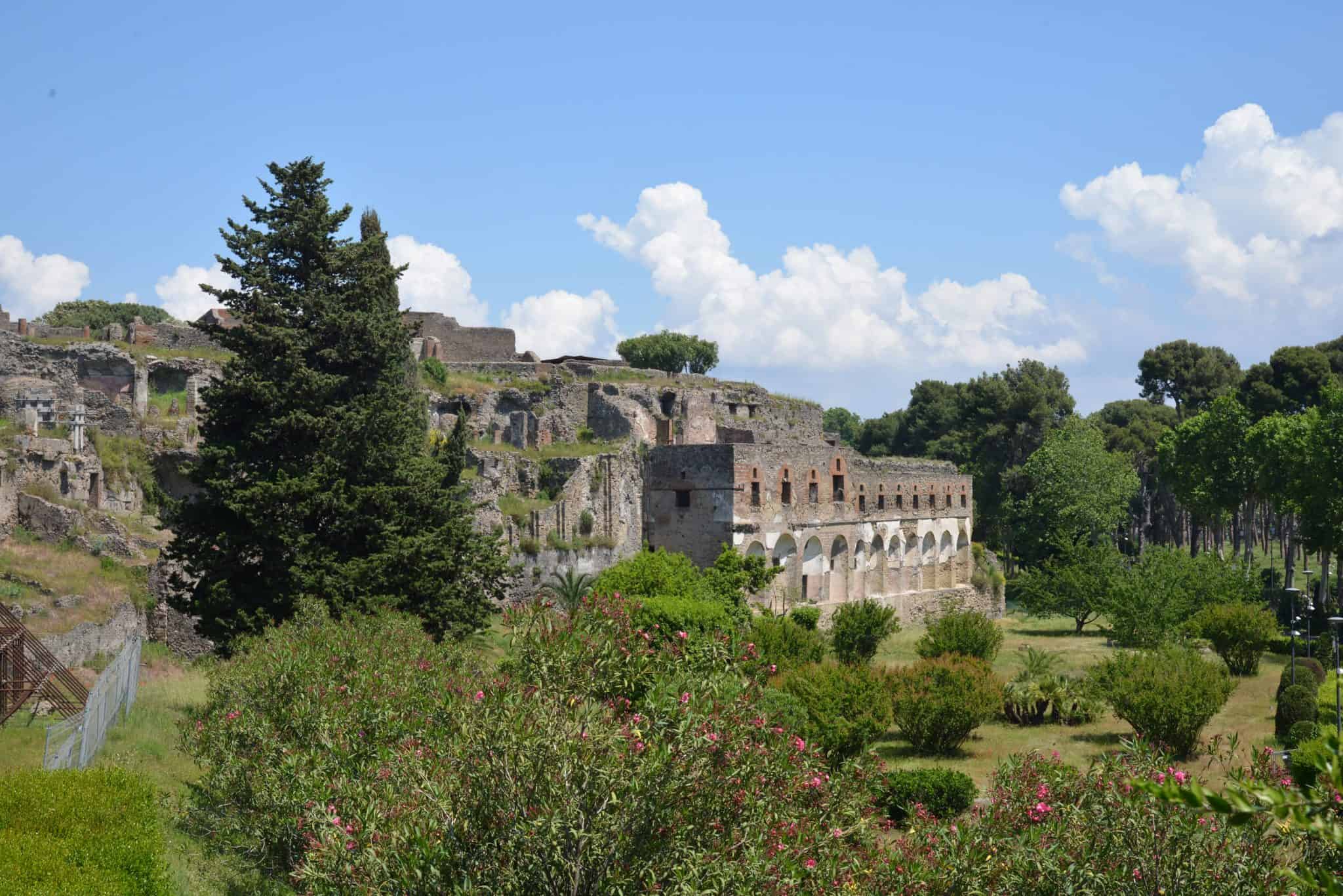 Bring water into Pompeii – You can take water into Pompeii. Whether you bring it in with you or purchase it outside of the entry gates, you'll want it.
The site is dusty and offers little to no shade. There aren't many locations to purchase food or drink when inside. You can also bring small snacks.
Use the bathroom before entering – Likewise, there aren't many restrooms inside Pompeii. While there are some, at least take a moment to find a rest station before your initial trek.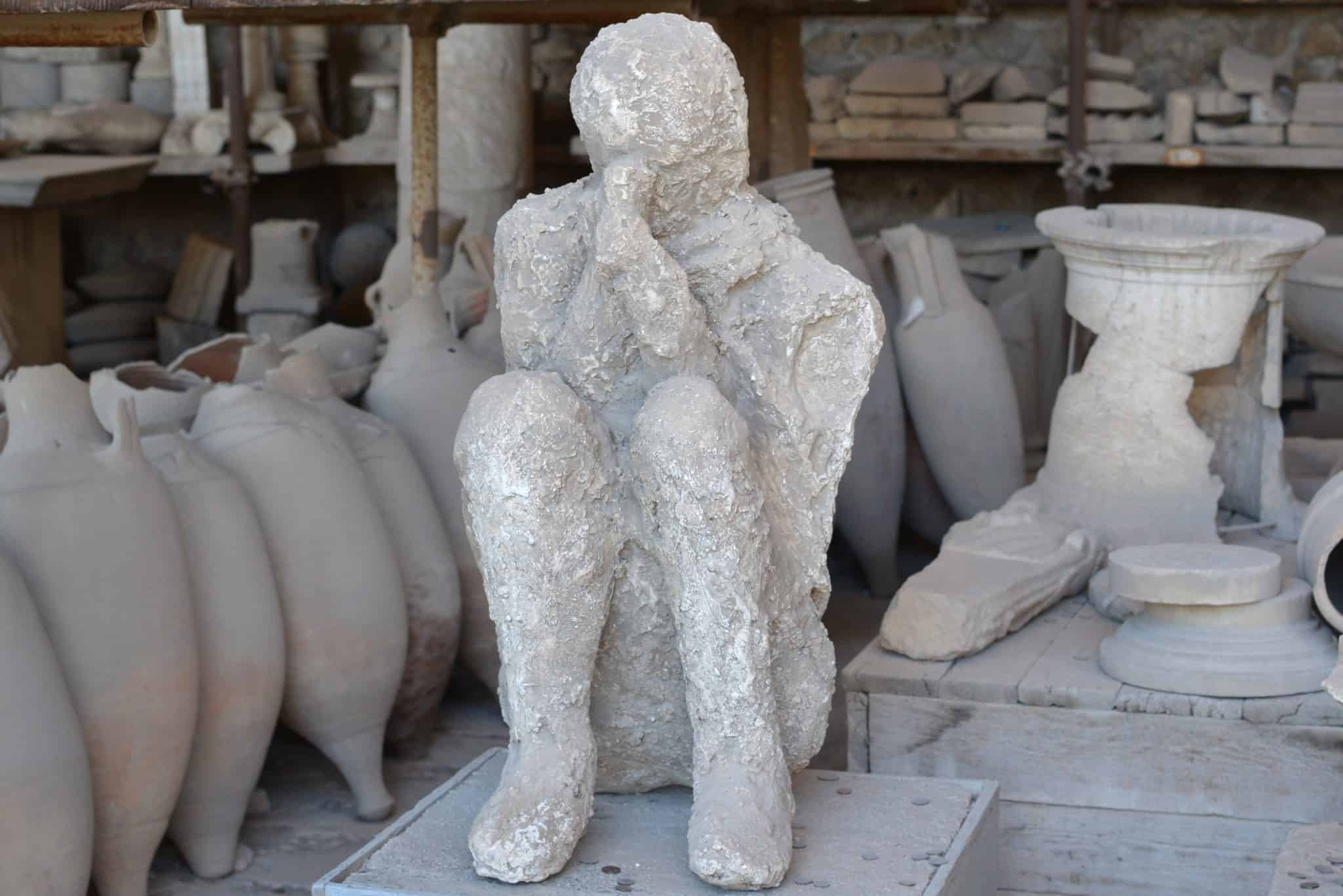 Protect yourself from the elements – As previously mentioned, there isn't much shade or protection while in Pompeii. Wear sunscreen, bring a hat, wear sunglasses or even bring an umbrella. You'll be glad you did!
Is Pompeii stroller friendly? Nope. Not one bit. We had our stroller and immediately regretted the decision. Using a baby carrier is much better choice when visiting Pompeii.
However, they do have plans to make the entire site wheelchair accessible in the coming years, so this may change.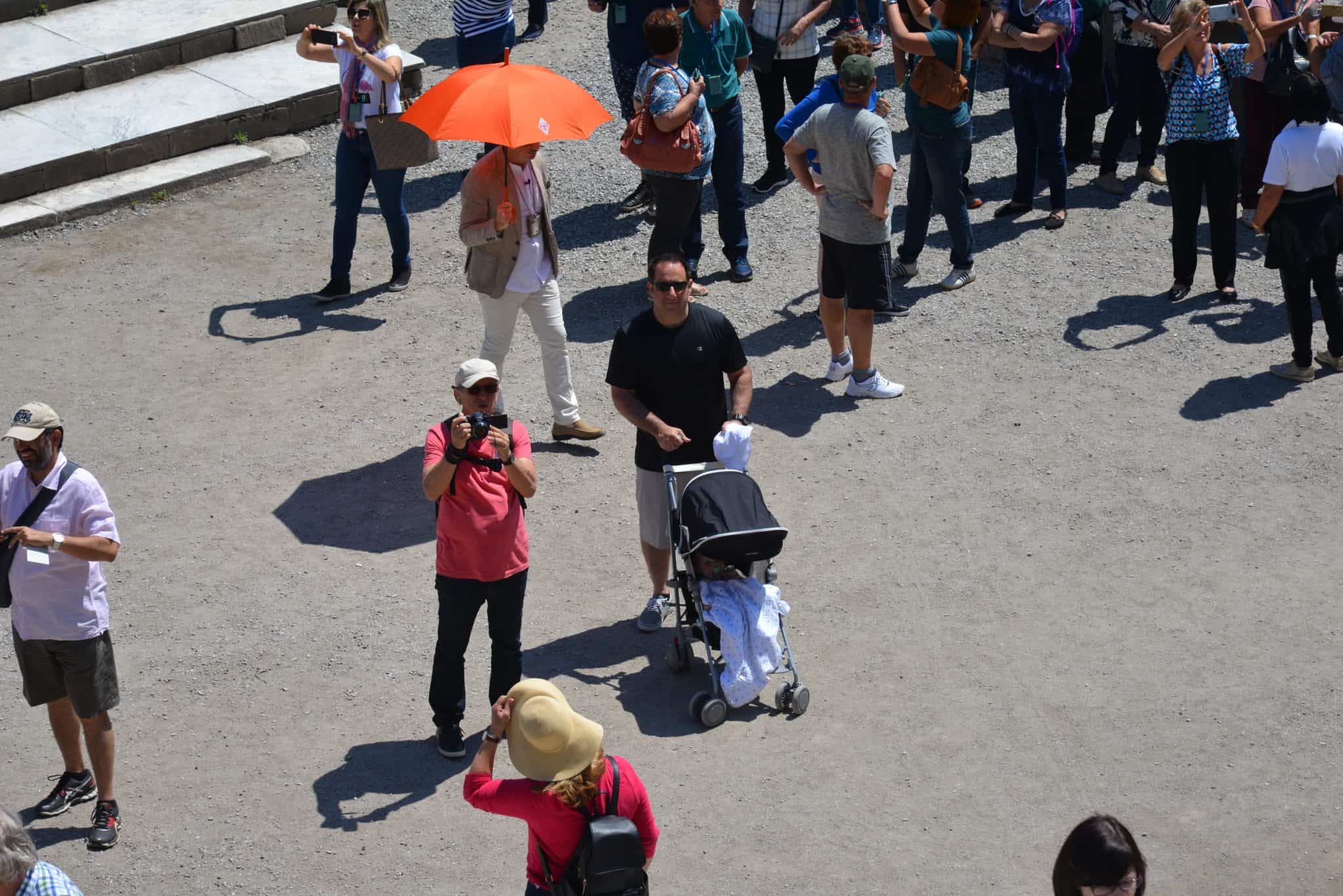 Do wear good sneakers – A saw a woman wobbling around in heels. NOPE! Flip flops are also not a good choice. Wear sneakers. It is like traversing very uneven terrain.
If you'd like to visit Mt Vesuvius, there are bus and tours available on your way in or out of Pompeii. I would have loved to visit, but our little chicken was exhausted and needed a rest.
If you go and have any tips, please let us know and we'll add them in!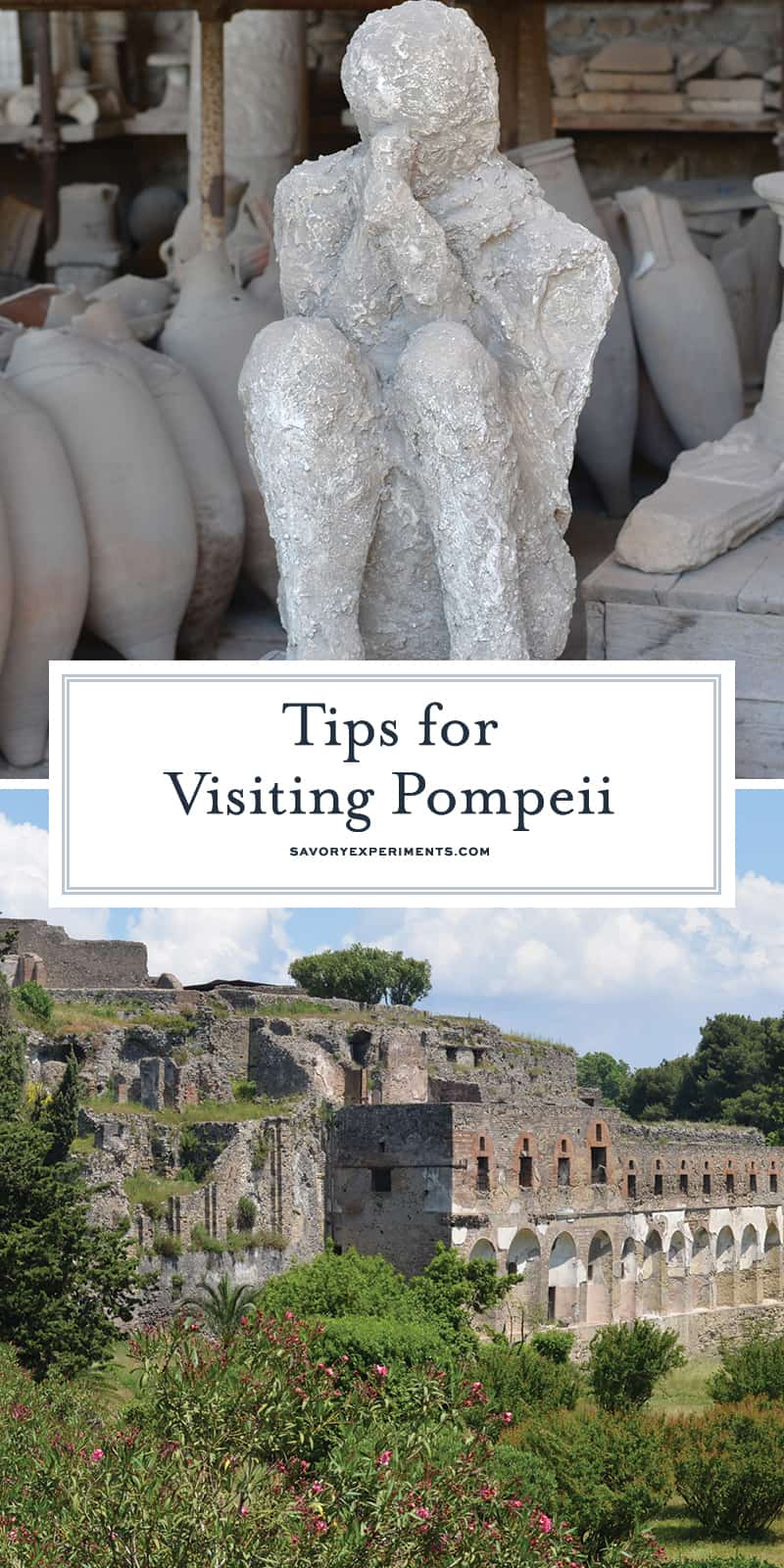 Make sure to check out more of our travels from Italy– we are sure they will help you plan your best Italian holiday!