San Gimignano is a medieval town that looks displaced right off the set at Warner Brothers. So surreal, you feel like part of a postcard.
Parasol pines and cypress trees loom like perfectly manicured topiaries and surrounding homes and farms have perfect rows of olives and grapes waiting to be plucked.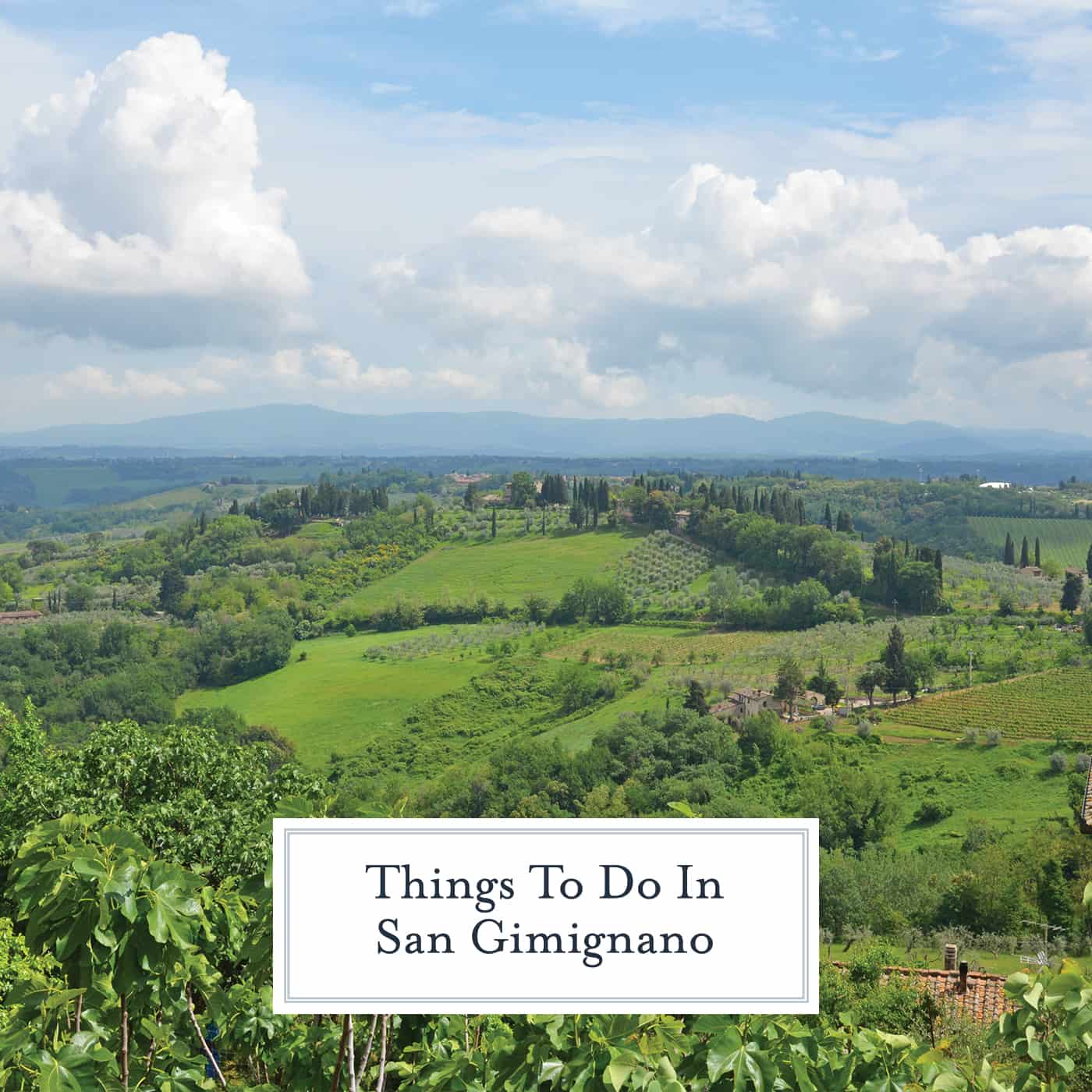 San Gimignano, a medieval town in Tuscany, is perfect for a day trip from Florence or Rome. Intimate with fabulous food, views and gelato, it is the quintessential Italian village.
The town itself is surrounded by a large stone wall, by which you'll enter through large wooden doors. Modern day shops fill the once olden days store fronts, although you will still find some of the same goods like bread, meat and leather items. Mystery and charm will be around every turn.
Formerly, San Gimignano was a stopping point for pilgrims traveling to and from Rome. There used to be a total of 72 tower-houses, rising high as symbols of wealth and power. Today there are only 14, but their gothic nature still has an alarming and daunting effect as you approach.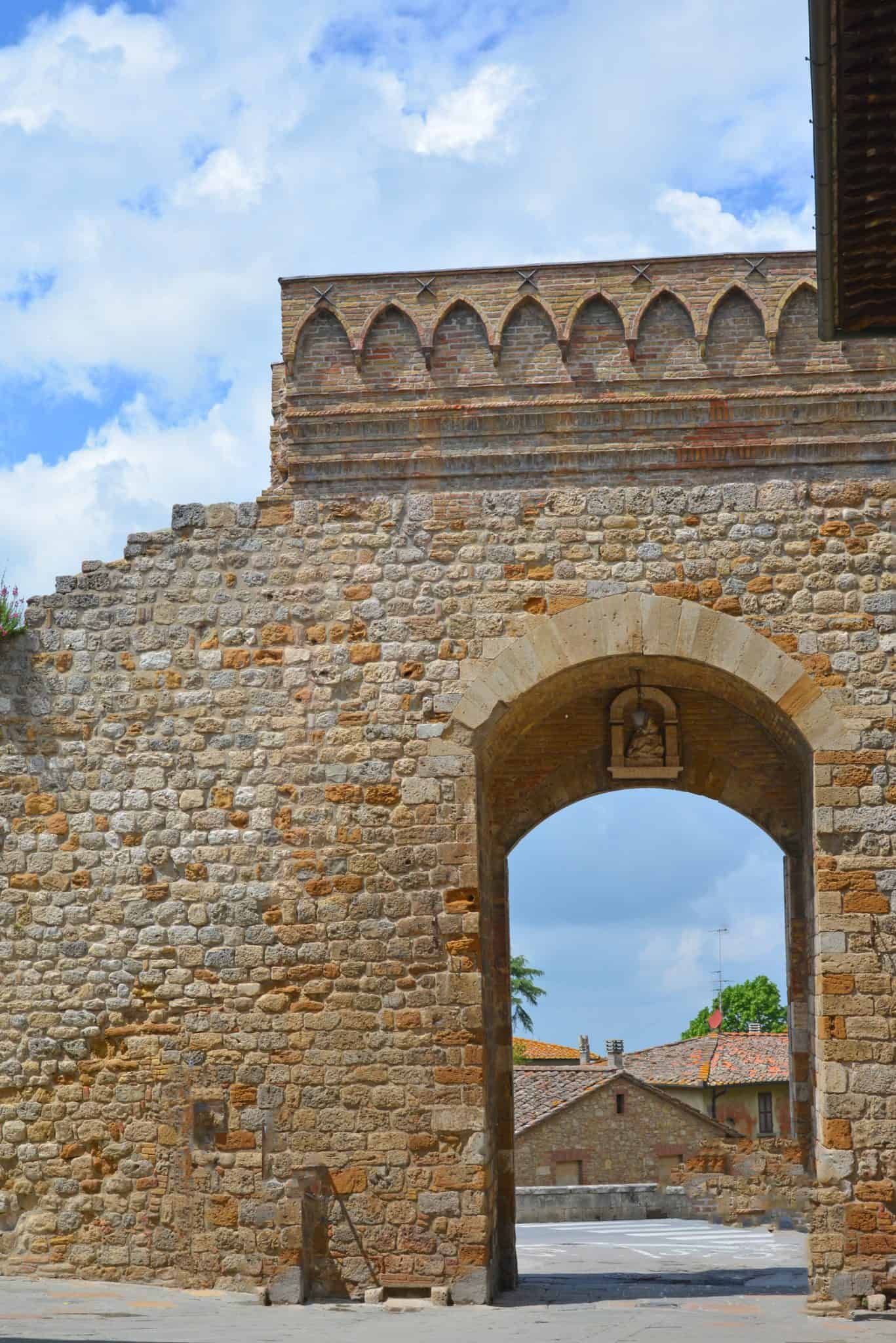 Here is everything you need to know about San Gimignano:
The first is that it is still a working, functioning town. People live and work here. This is their normal lives. You'll be exploring a museum and then turn a corner to see children's superhero underwear dangling in the breeze to dry two stories above.
One of the world's most macabre museums is located in the heart of San Gimignano: The Medieval Torture Museum. This is one of 6 world class museums that show the history of human torture, but also showcase the importance of human rights.
Five are permanent exhibits, one (housed in two buildings) in San Gimignano, with the others throughout Italy and one traveling. You'll see over 1,000 torture devices that have murdered numerous people. This is not for the faint hearted or sensitive.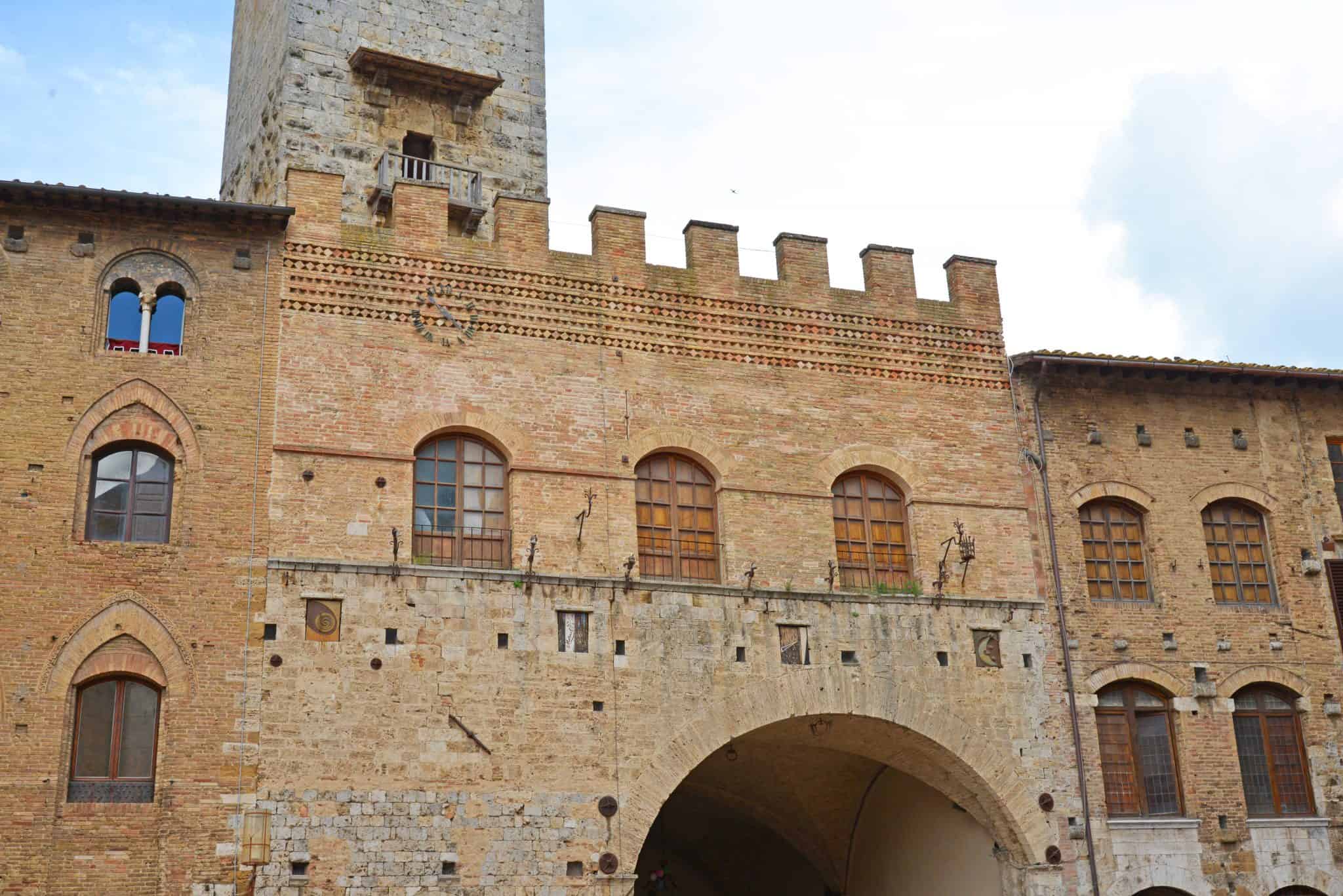 Among all of the torture and darkness are two fabulous gelato shops on the main square with a fairy tale wishing well in the center.
Gelateria Dondoli is a multi year winner of the World's Best Gelato. Don't worry, you'll see the signs (and the line). Ordering is a little chaotic, my only tip would be to elbow your way to the front and be assertive about ordering.
Your wait in line was just to gain admittance to the narrow store and then shout through the 4-person-deep line for one of the attendants to scoop your deliciousness into a cone.
But if the lines aren't for you, adjenact Gelateria Dondoli is Gelateria dell' Olmo, the "best gelato in the world". We only sampled one, due to our 7-month old being quite stingy and angry about not shoveling caramel gelato into her mouth fast enough, but I encourage you to try both and see which you believe is the best!
The small village is full of piazzas, palazzos and churches. Just wander around and you are sure to see history and architecture.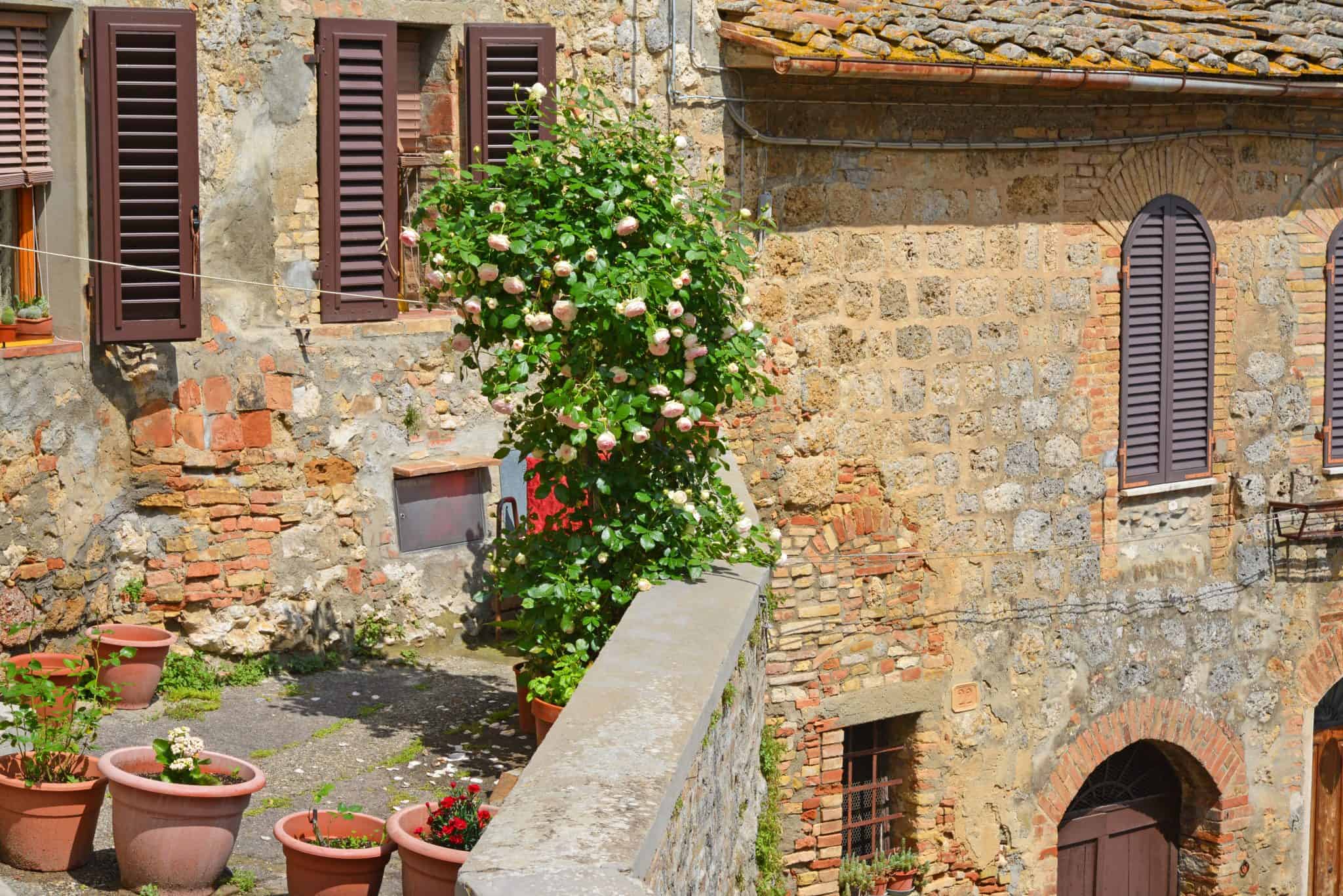 Follow the signs for photo opportunities. Some of my most picturesque and quintessential "Tuscan"photos were taken from these locations.
While a tour guide isn't necessary for exploring the village, I always wonder about the hidden stories that a good tour guide provides. We saw plenty of tour buses dropping folks off, but no actual tours.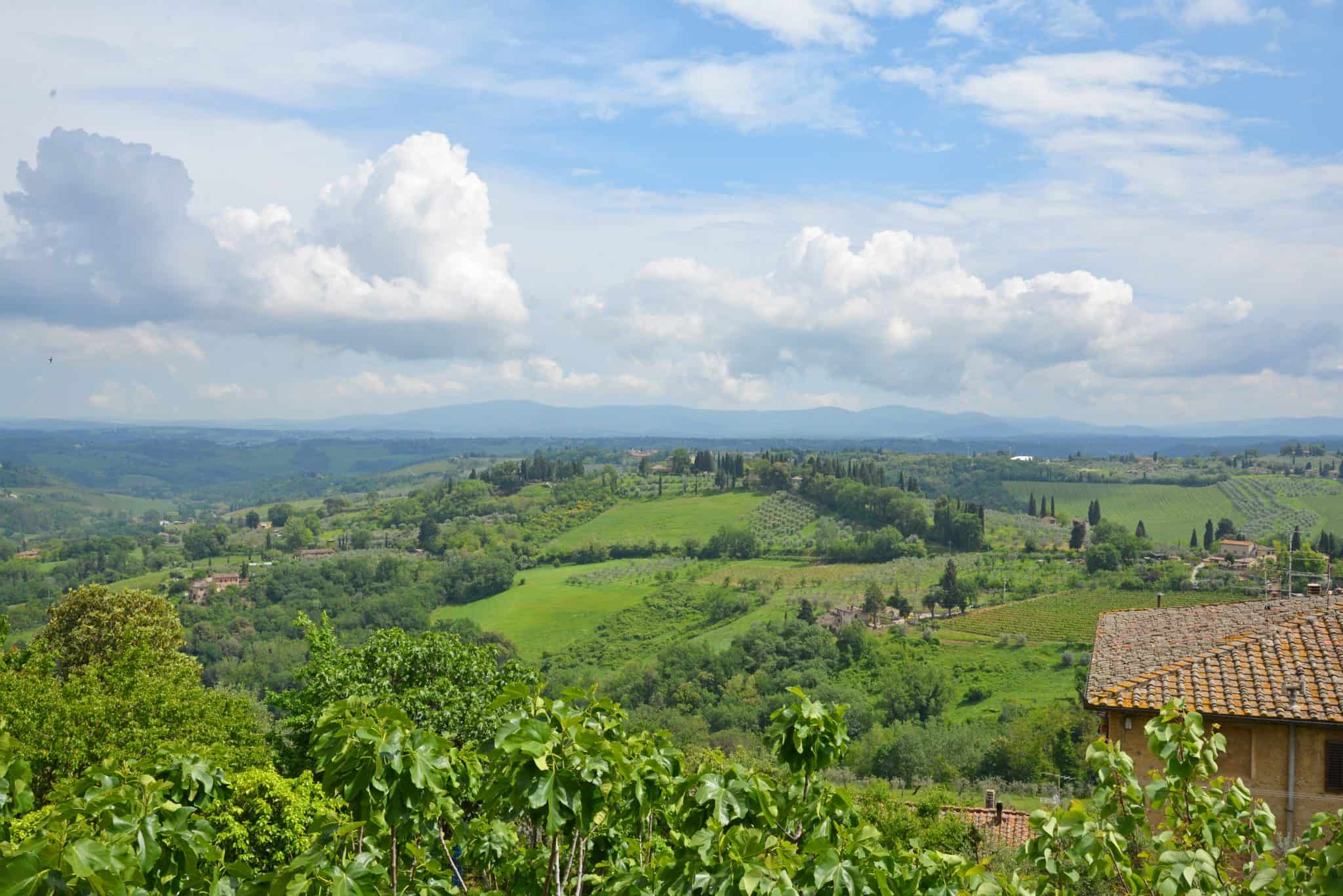 Also of note, there are sometimes vendors selling wares on steps to the great church. They were packed up and on their way out by the time we finished lunch.
San Gimignano is very stroller friendly. There are lots of hills that might be hard on little legs. However, the small shops aren't large enough to navigate even the smallest of umbrella strollers.
What to eat in San Gimignano:
Focaccia Bread– while we didn't see much focaccia in other areas of Italy, it was abundant and fresh through the cobblestone streets of San Gimignano.
Boar– Boar is the local delicacy. Tavern style is a tender braised meat. Less fatty than beef and less games than venison, I encourage you to give it a try.
Super Sized meringue – Whimsical pastel puffs pile high in bakeries. They melt in your mouth and are perfect for an afternoon snack.
Gelato– see my notes above about the dueling gelato joints.
Mushrooms– Mushrooms and truffles are abundant throughout Italy, but I encourage you try them in every town you visit since there are over 200 varieties offering unique tastes, textures and shapes. Just say YES to fungus!
Wine!!! – Vernaccia is the local wine made from the Vernaccia grape. It is a refreshing, white wine that pairs perfectly with a variety of dishes. It is considered one of Italy's finest wines and dates back to the Renaissance.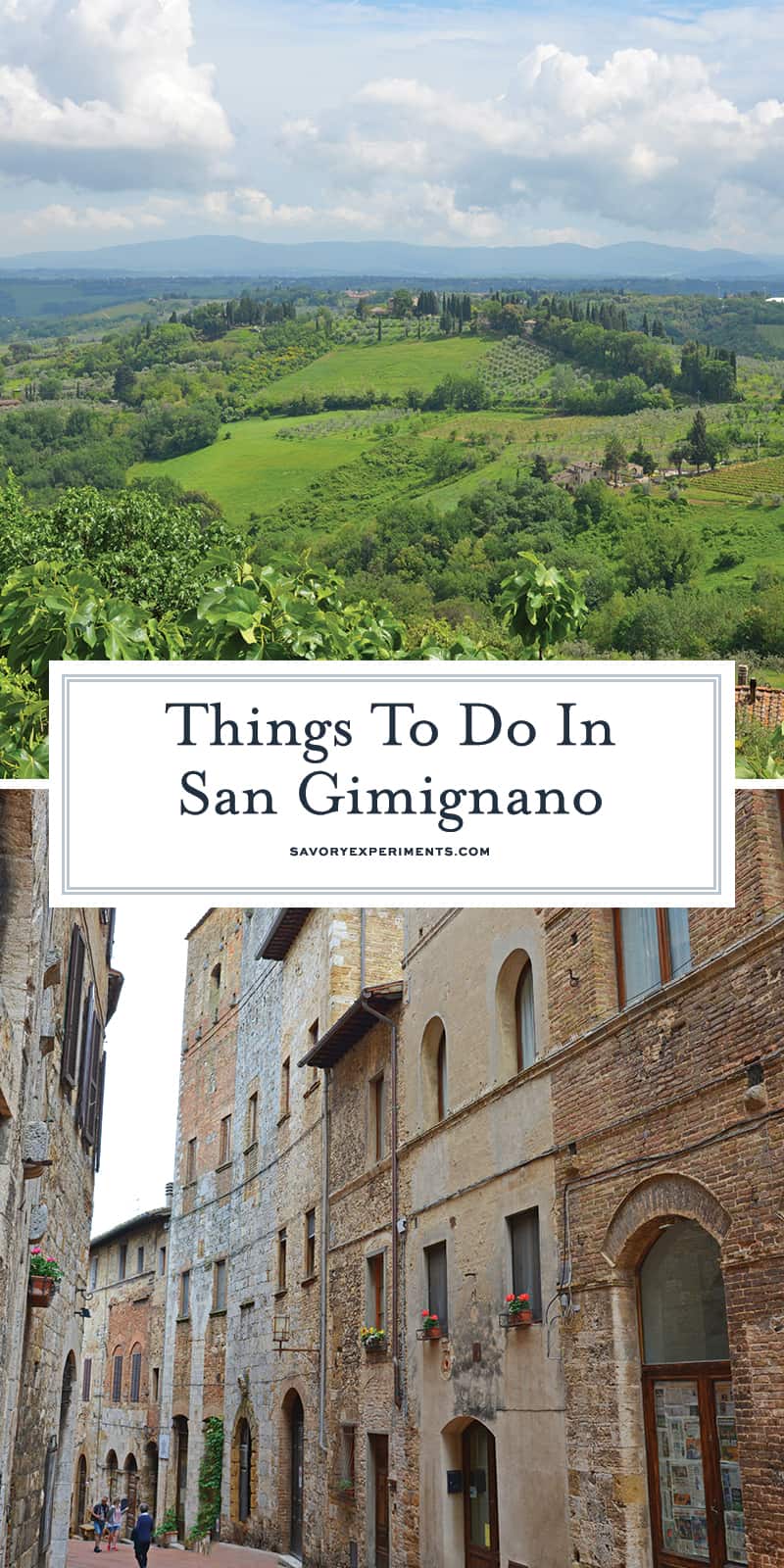 Make sure to check out more of our travels from Italy– we are sure they will help you plan your best Italian holiday!