Things to do in Florence
Italy is a country full of rich history and while I fully expected to be in awe and wonder of the sights of Rome, I was surprised that Florence was actually the city that intrigued me the most.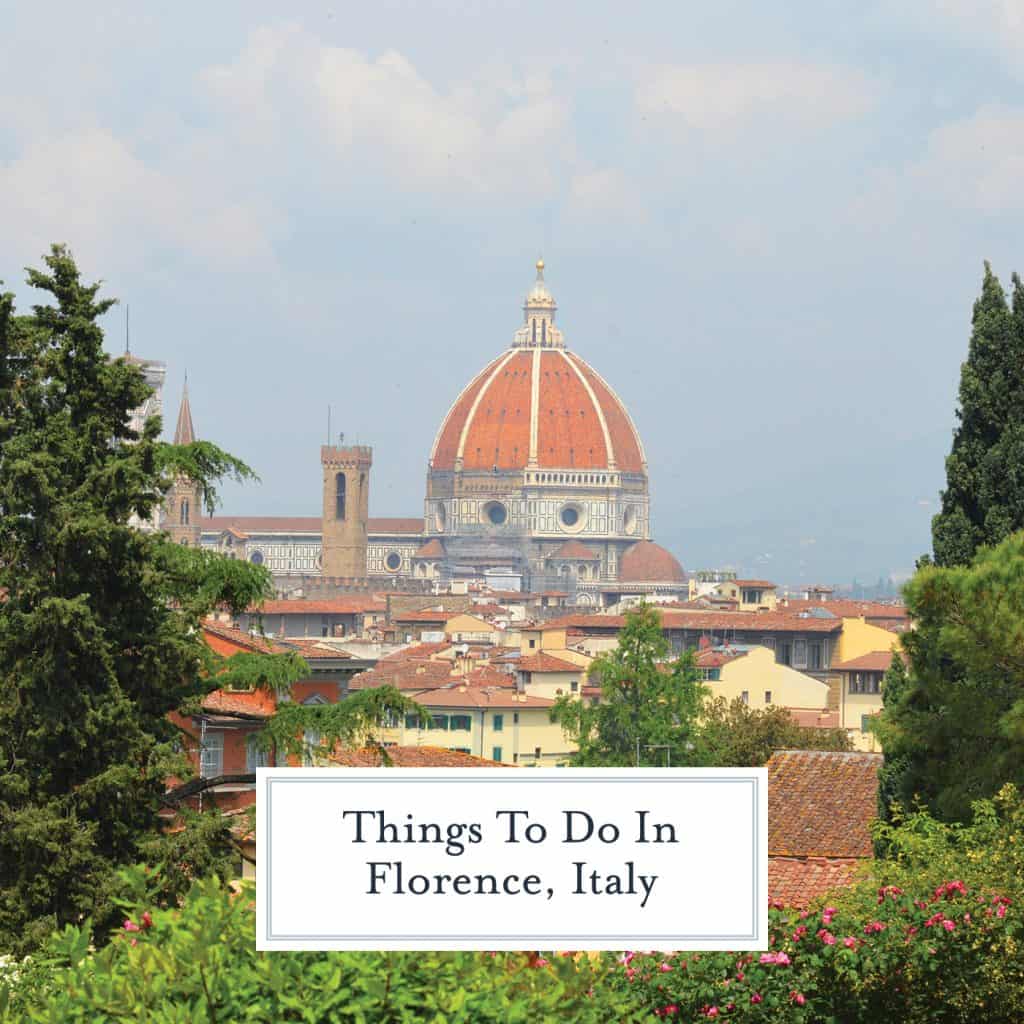 Things to do in Florence, a city full of architecture, mystery, intrigue, art and of course, food!
A city founded before Christ, a lot has happened on these narrow streets flanking Arno River. The Middle Ages and Renaissance are wholly interesting, but as my family posed for a photo with the Ponte Vecchio in the background, a scene from World War II unfolded before my eyes like a movie set.
I am no historian, but I urge you to do a little research or hire a tour guide that can paint the picture likes our did for us. Seeing the architecture and merely walking the same streets will become that much more impactful.
I don't want to spoil it all, so no, I won't recap. You need to be there to experience the magic.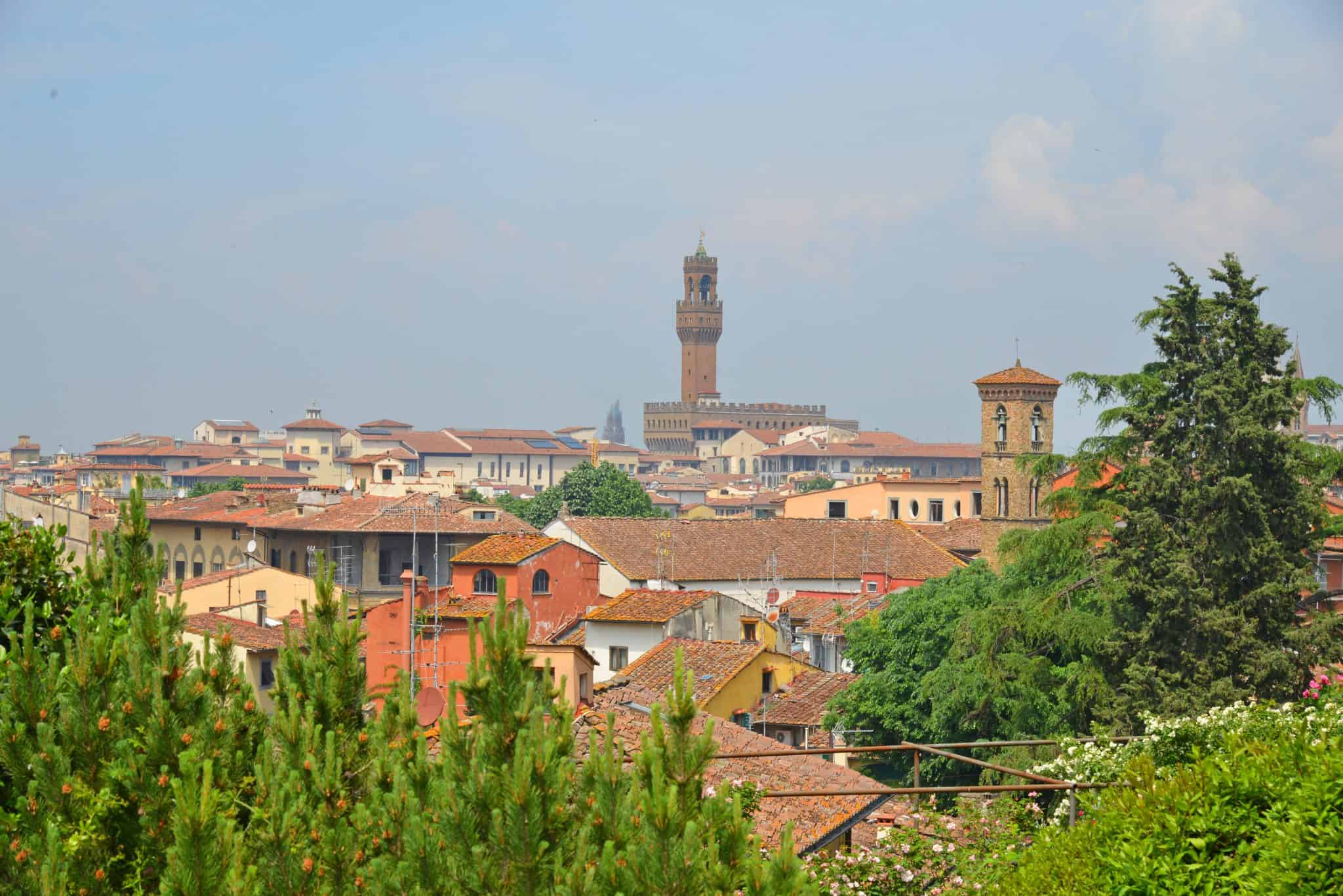 Top Things to See in Florence, Italy:
Carousel in the Piazza Della Repubblica – The piazza itself is a site to be seen, as it was the ancient heart of the city. Today it is the carousel that drives tourists. Locals believe it has become a symbol of the city and central meeting point for artists and intellectuals.
Duomo – Cathedral of Santa Maria del Fiore– The fourth largest cathedral in the world and the largest brick dome ever constructed in the whole world, it is certainly a sight to behold.
You'll stand in front while the cathedral towers overhead, adorned with marble tiles, gold and ornamental statues in awe of its grace and craftsmanship.
It is made up of three historic buildings, the cathedral itself, Giotto's bell tower and the Baptistery.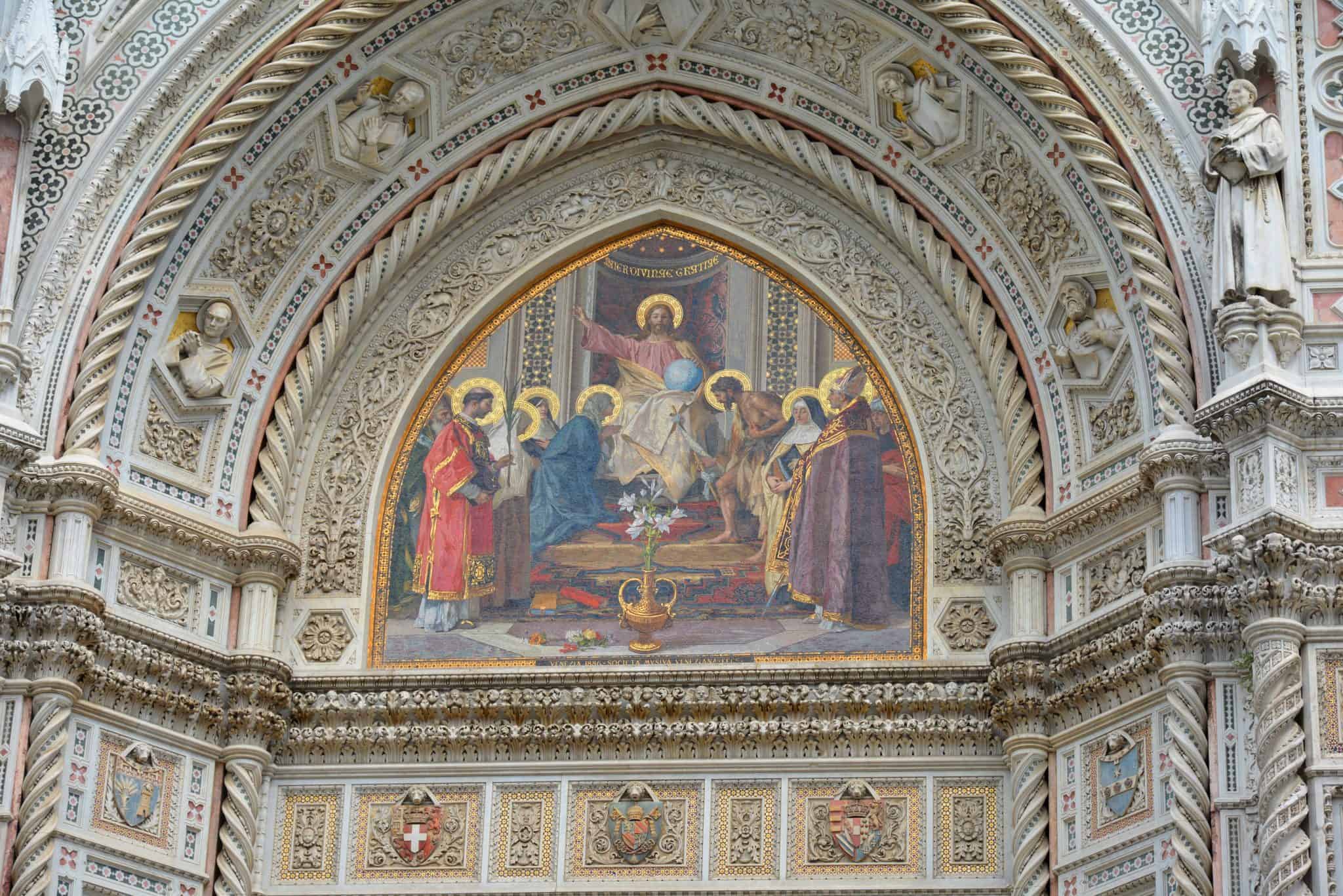 Gates of Paradise – Directly across from the Duomo, there is another small building with giant golden doors known as the Gates of Paradise. You really can't miss it, it will be blocking you from taking any decent head-on photos.
Get up close and marvel at the bronze sculpted doors soaring seventeen feet high. They depict scenes from the Old Testament and have long been a symbol of the Renaissance.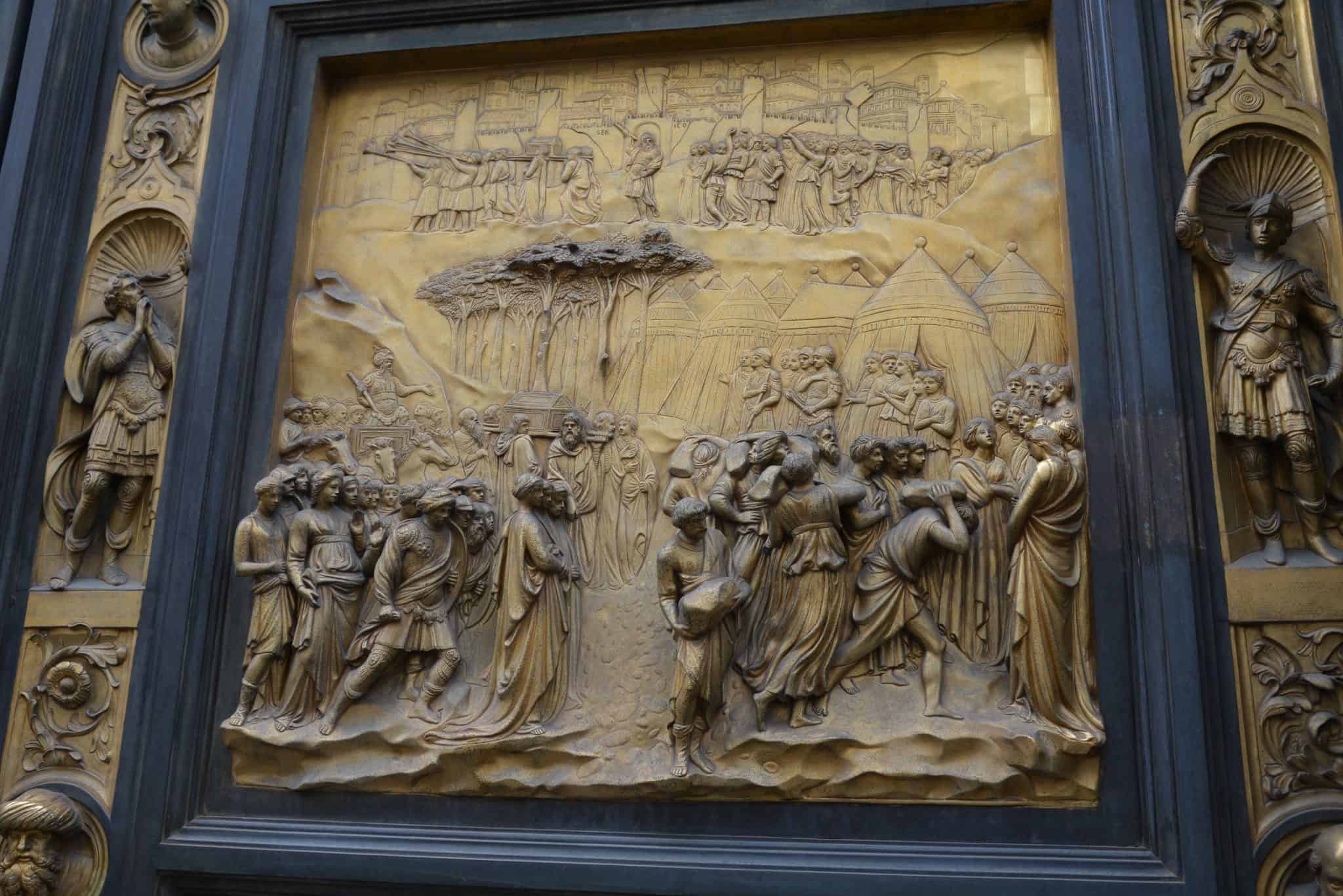 Basilica of Santa Croce – While the Duomo gets all the attention, there is another stunning cathedral in Florence, the Basilica of Santa Croce. Located on the Piazza Santa Croce, it serves as the burial ground for many famous Italians including Machiavelli and Michelangelo.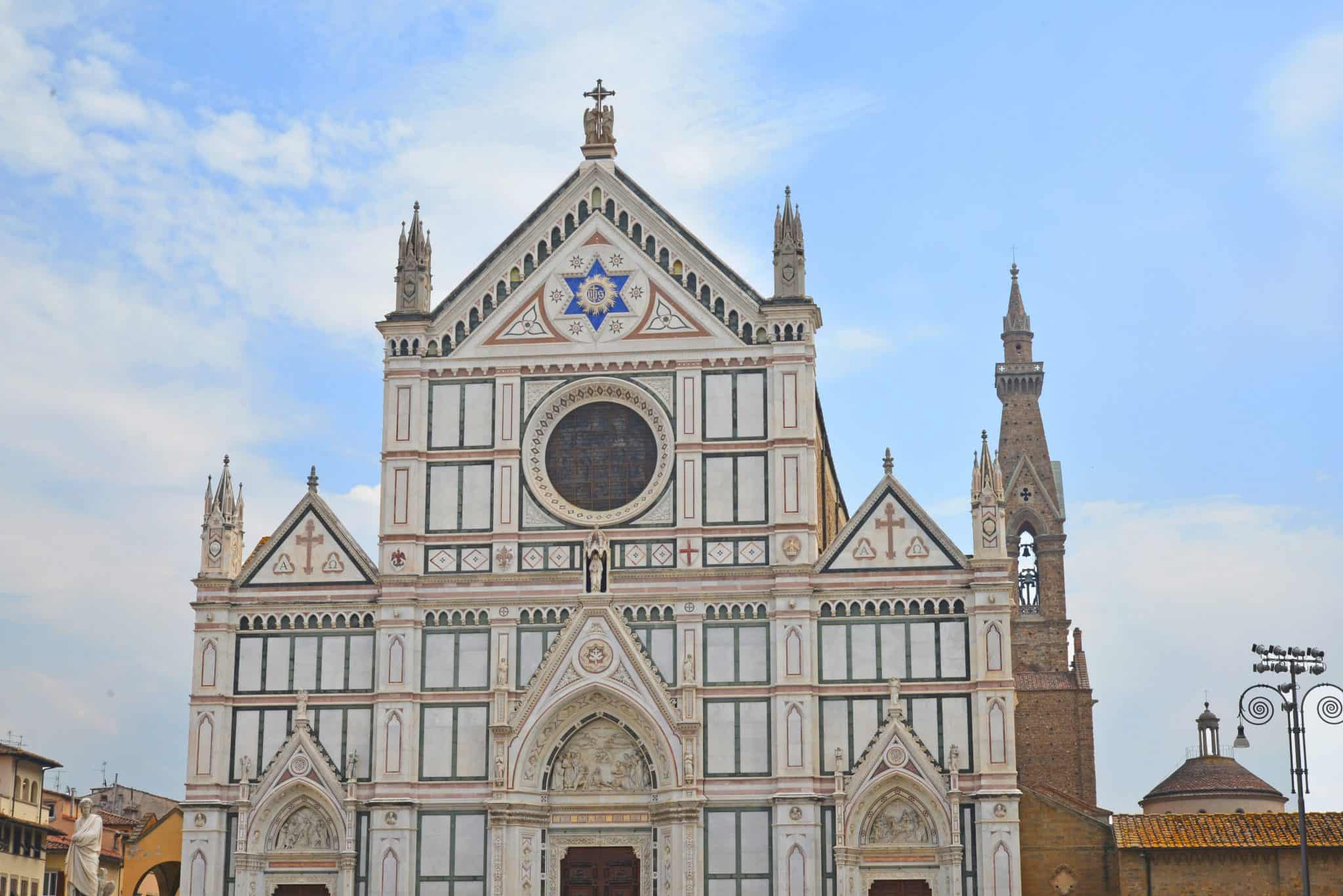 Medici Family Residences – The Medici family rose to fame in the banking industry, but helped lay the groundwork for much of Florence and the surrounding Tuscan area.
They were also heavily involved in the church and other ongoings. Today you can get guided tours through their residences, which to the rest of world are true palaces.
Ponte Vecchio, The golden bridge– The oldest bridge in Florence and the only one not destroyed in WWII, it used to be a spot for fishermen to sell their haul, but the wealthy residents living on the riverside despised the smell.
The fisherman moved and it turned into the world renowned jewelry Mecca it is today. People come from far around to purchase pieces large and small on this iconic bridge.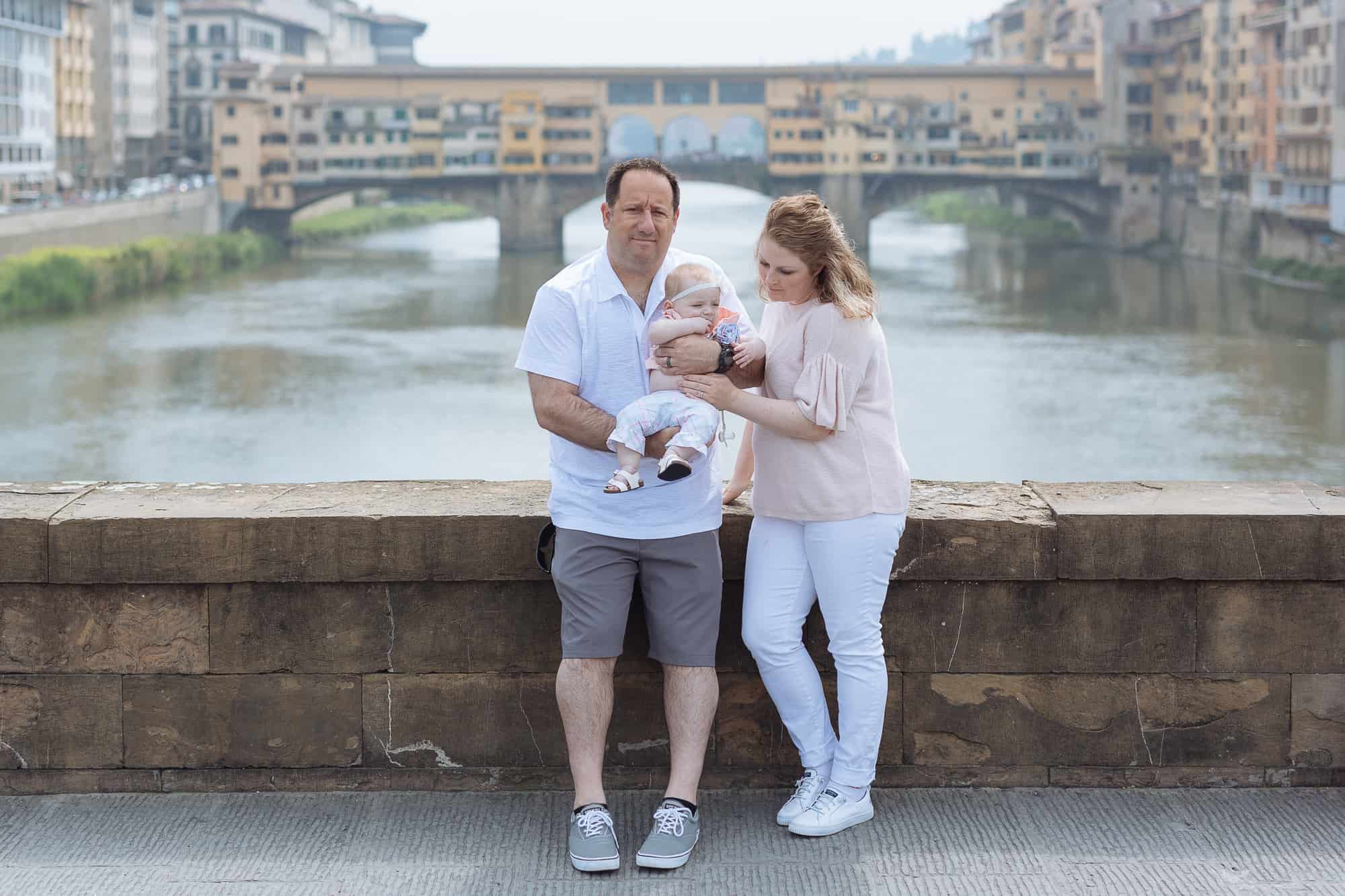 The Rose Garden – While most tourists stick with meandering along the river, tours of the massive cathedrals and a glimpse of the statue of David, you might want to venture off the beaten path for astounding views and photo opportunities in the Rose Garden.
Founded in 1865, the Rose Garden is located in the Oltrarno region just below the Piazzale Michelangelo. Walk straight up the street and it will be on your left. It is a free public park with over 400 varieties of roses and 1200+ types of plants. It is well worth the trek up the hill.
Piazza della Signoria – Designed as an open-air museums, you can marvel at Italian sculpture and even see a replica of the statue of David.
Galleria dell'Accademia – The art museum that houses the original Michelangelo statue of David. This place has lots of treasures, but most visitors are here to see the famous statue.
What to eat in Florence
After you've walked all over the city and climbed to the picturesque rose garden, you've earned some really good food and Florence is known for several local delicacies.
ONE. The Florentine Steak – this gigantic cut of beef is required to be 3-4 fingers wide, stand up on its own and come from a specific cow in Sienna- the chianina breed. It is aged for nearly a month and is served rare. It's huge!
TWO. Pici Pasta – It is a thicker, round pasta similar to spaghetti. We ate ours with truffle and Parmesan cheese. My daughter now loves truffles and we promptly purchased Truffle Pate when we arrived home.
THREE. Lampredotto Sandwich – Made from the cow's stomach and also known as a tripe sandwich, is the local "street meat". You'll be hard pressed to find it in any restaurants, but check local stands and sometimes even windows hidden in alleyways for the best panini de lampredoto.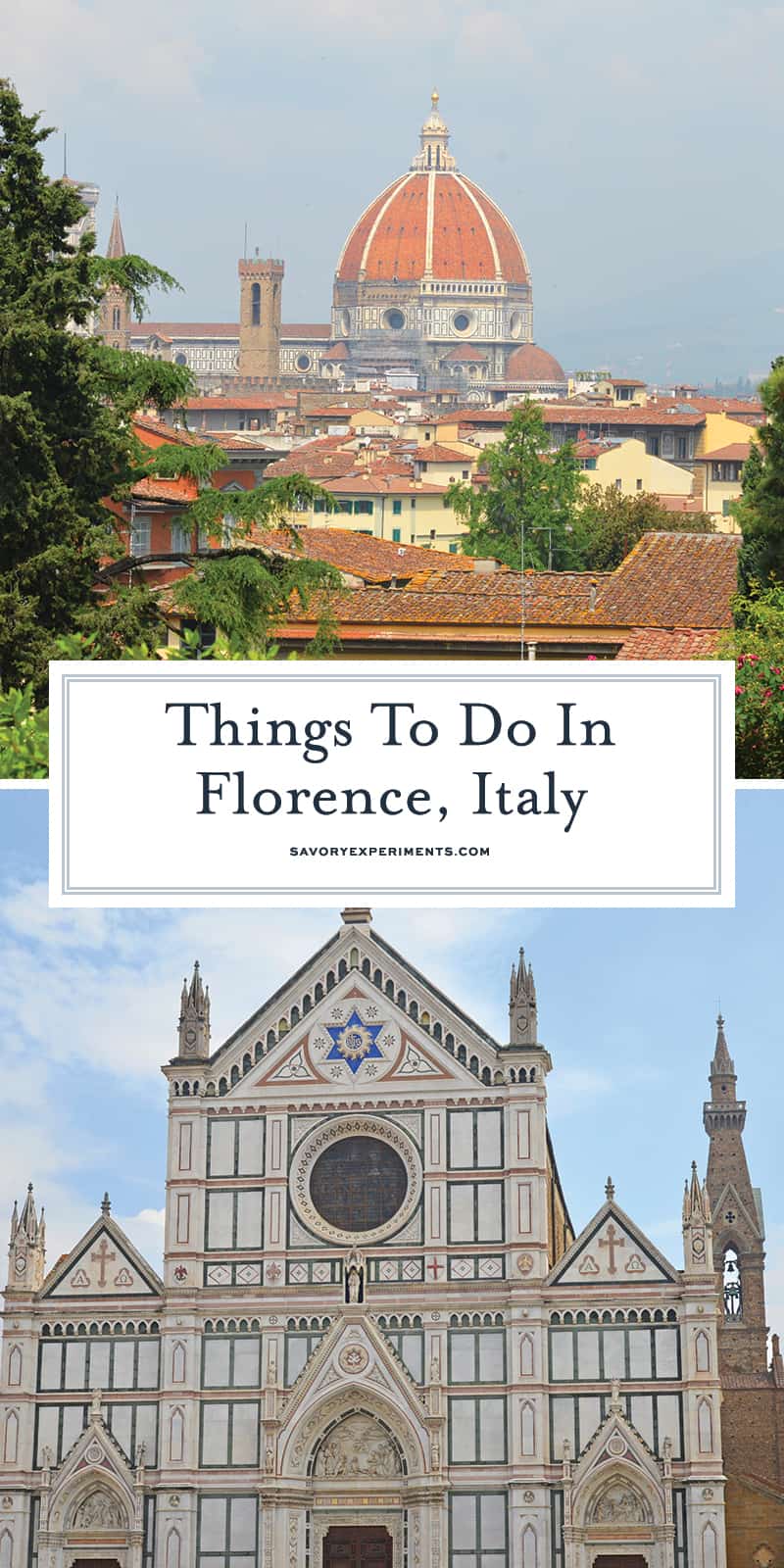 One of the newest traditions we have on big vacation is to find a photographer for really great family shots. It is so much more special than snapping a few in the park near your house or asking another tourist to grab one for you on the fly.
David Mandolini was professional, reasonably priced and served as a private tour guide for our photoshoot, we can't say enough positive things!
Make sure to check out more of our travels from Italy– we are sure they will help you plan your best Italian holiday!
And lastly, don't forget to sign up for our travel newsletter! Don't worry, we won't bombard you with a bunch of nonsense. Just a few articles about travel both domestic and international for inspiration.