After leaving the hustle of Rome, we wanted something more relaxing than heading into Florence. We decided to stay in the Tuscan countryside. And from there my husband quoted the Seinfeld episode with Ministero saying there was "no availability in Tuscana" for the rest of the trip.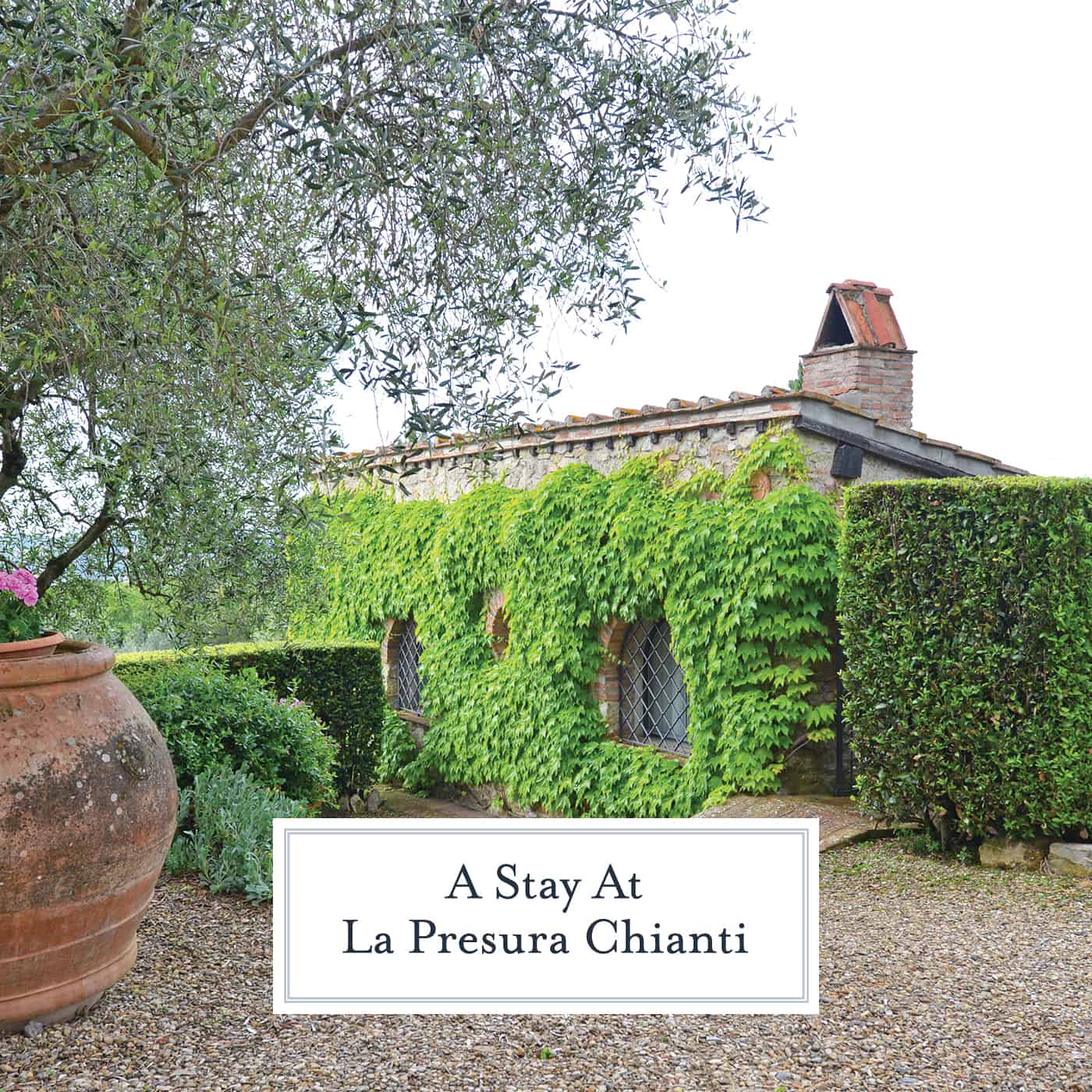 Planning your trip to Tuscany should include a visit to La Presura, a quaint location in Strada in Chianti. The perfect getaway from the bustle of Florence.
La Presura is located on a winding road through lush green rolling hills. The main structure, farm and villas are traditional Tuscan architecture with arched doorways, large shuttered windows and vaulted ceilings.
Rooms aren't the American definition of luxury, but comfortable and rustic chic with all the necessary amenities, including a kitchen with basic items. Your surroundings will more than makeup for the lack of 5-star beds and marble clawfoot tubs. This is true Tuscan living.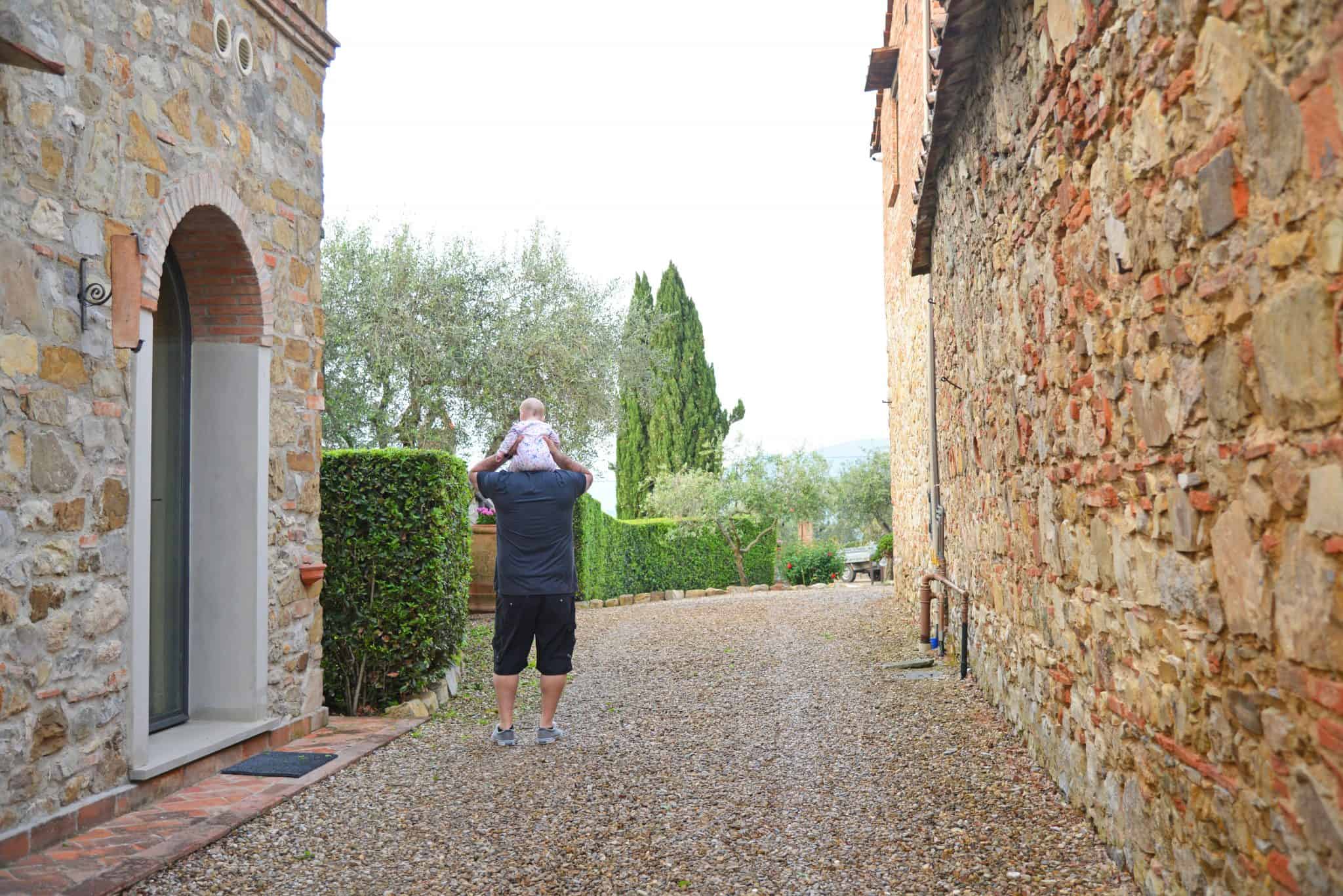 The grounds are perfectly manicured with shrubs, flowers and wild ivy. The villas are situated around numerous sitting areas surround a large in-ground pool, BBQ area and children's playground.
Reception is happy to help you select wine for your stay and with any directions or recommendations.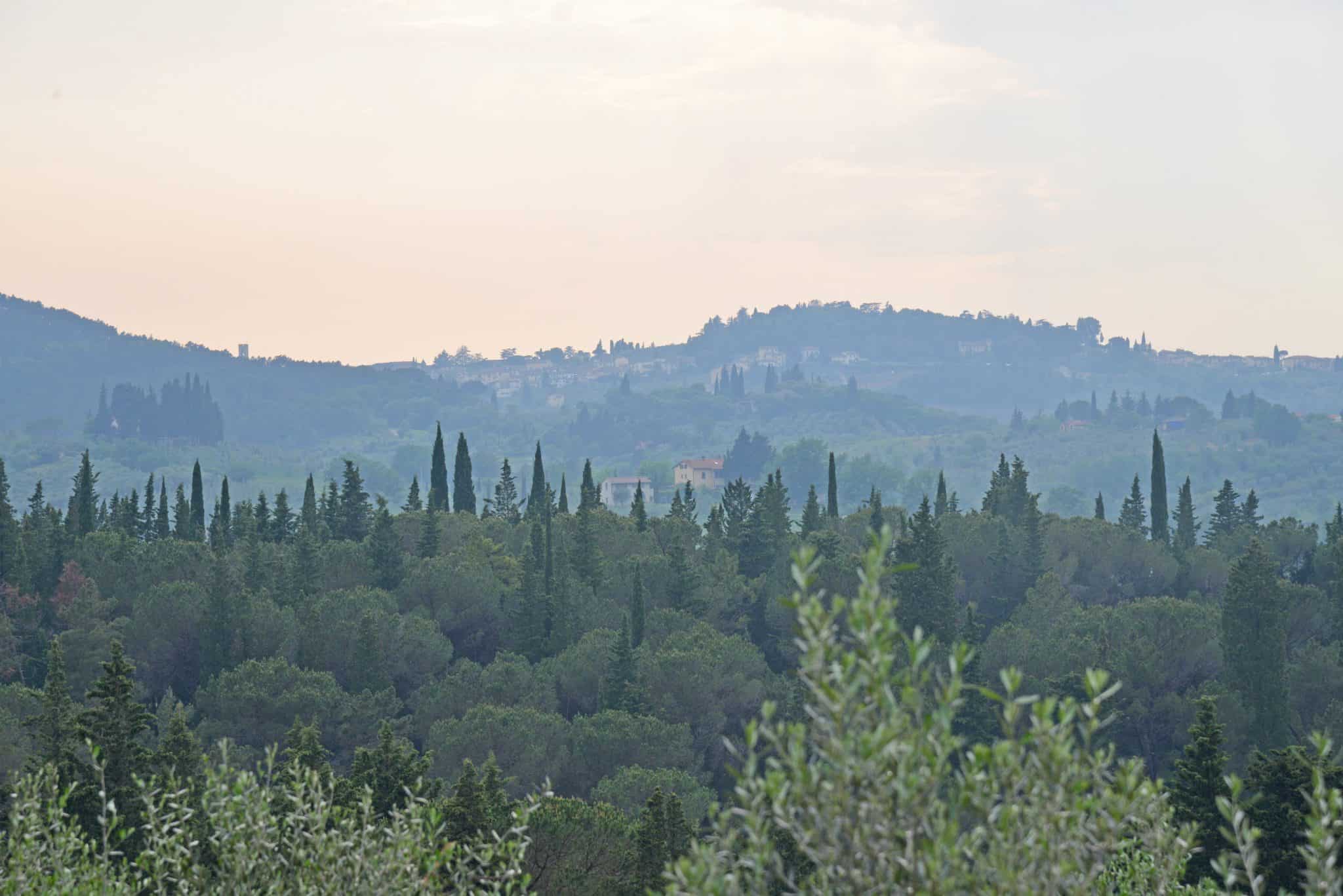 The nearby "market" is not one of US standards, but instead a one-room counter with Italian delicacies such as fresh pasta, charcuterie items, fresh goat cheese, sparse produce and some other tidbits, like cookies, Pringles and cat food.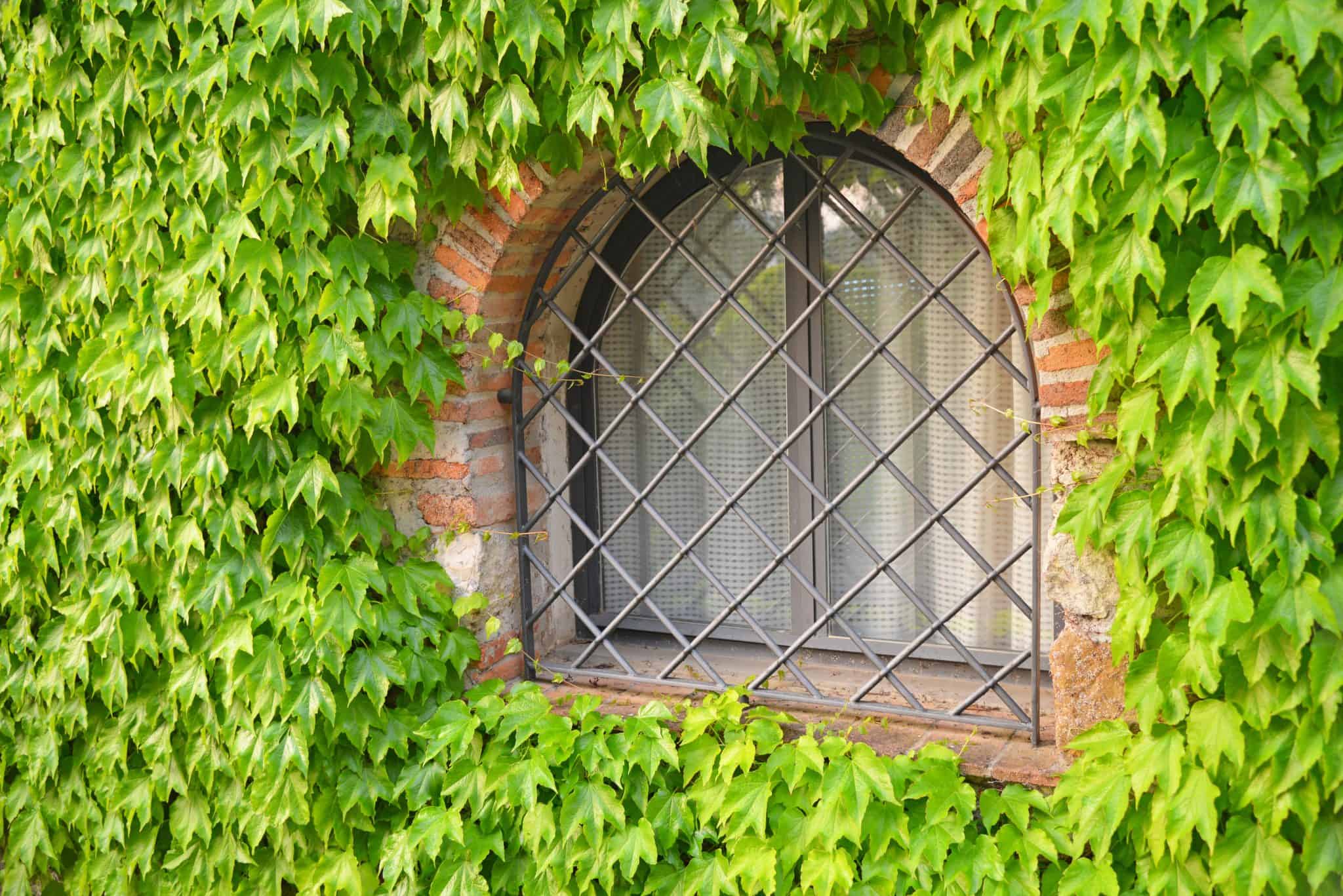 We recommend the Tuscan ham, sun dried tomatoes and freshly baked bread. Between that and a bottle of Chianti, your evening is sure to end well.
Also a Caresfour- small and limited, but a wider selection than the local market. There is also a pharmacy in town with essstential items.
There are also several local restaurants. Most don't open until 8:00 p.m., so plan accordingly, especially if traveling with little ones.
Make sure you pick up the wine and olive oil made on-site.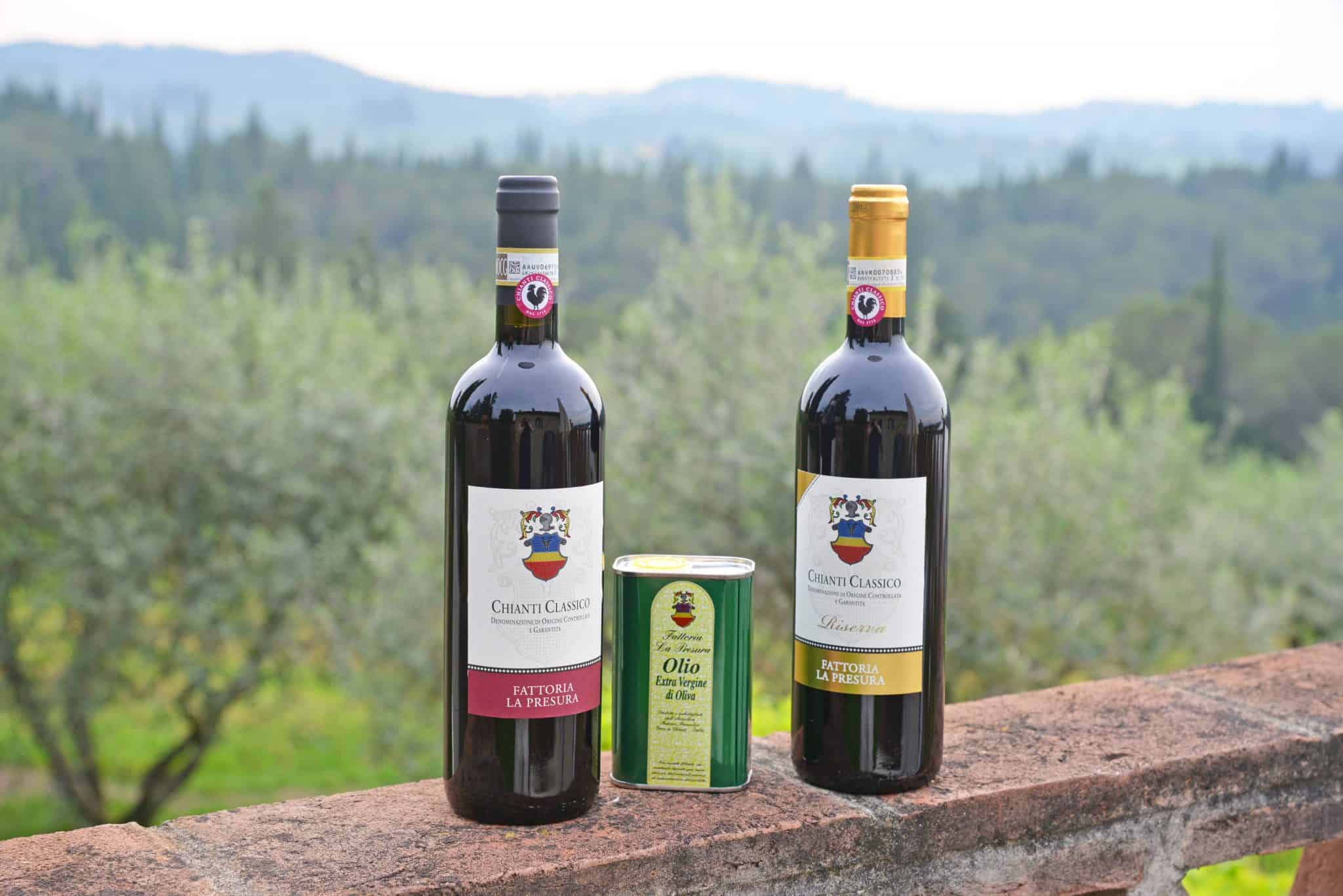 La Presura also has hiking paths, tours of the grounds and a lake with catch-and-release fishing. Just ask reception for key to access the lake area.
To get into Florence, you can either take the bus or a car. Bus stops are within 5 minutes walking from the farm, but are on a busy road with a limited timetable.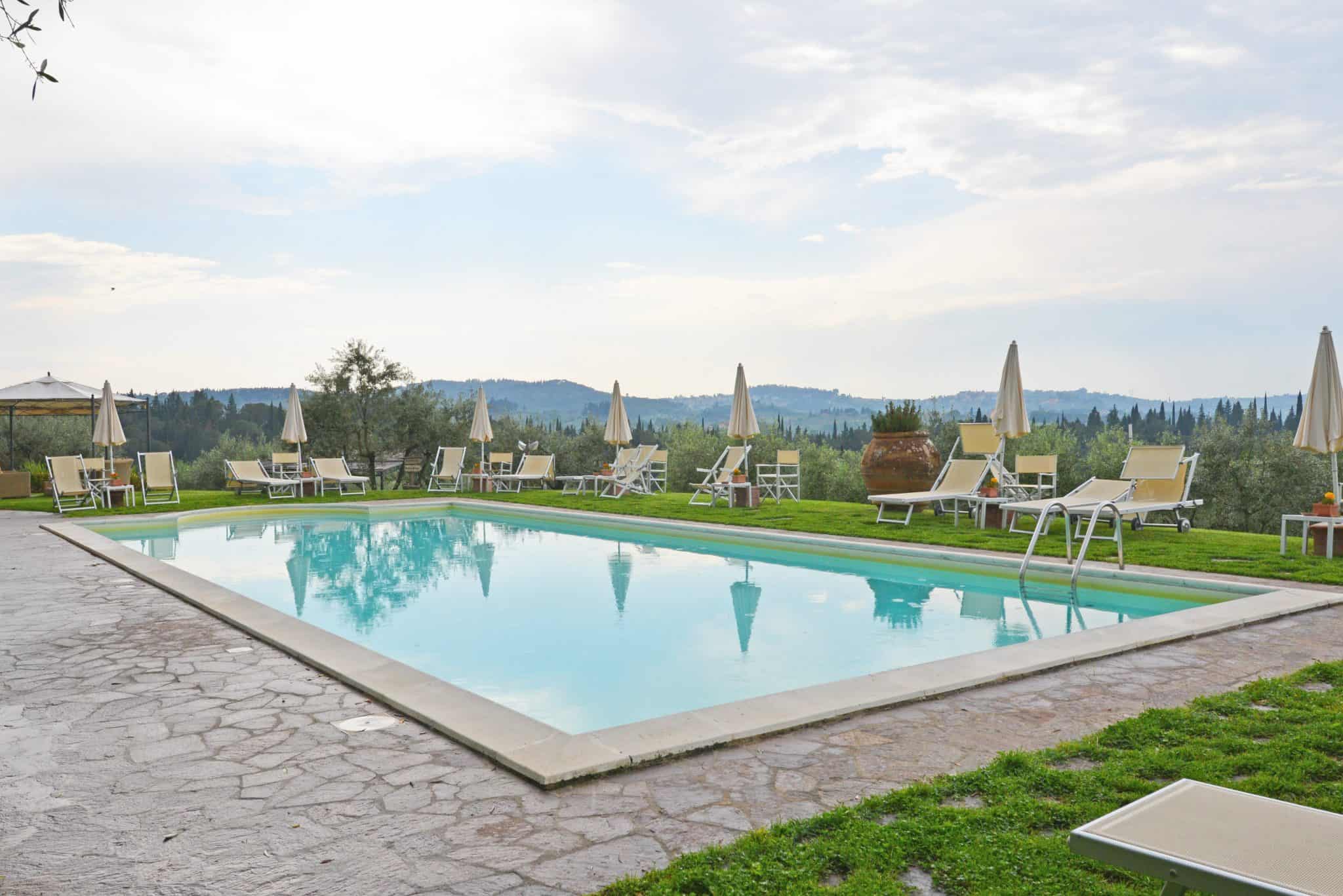 The alternative is driving and I'm not sure which is more frightening, driving the streets of Florence or trying to find parking.
There are some parking garages in Florence, but it is not nearly as easy to park as many websites claimed it to be. The garage we located catered to Americans like us, cheekily labeling it the "Anglo American" Garage. It was on the cheaper end of day parking and the car was safe, so we considered it a win-win.
Staying on the countryside was just what we needed after being in the city all day. Quiet, quaint and local, you can really live the Italian lifestyle.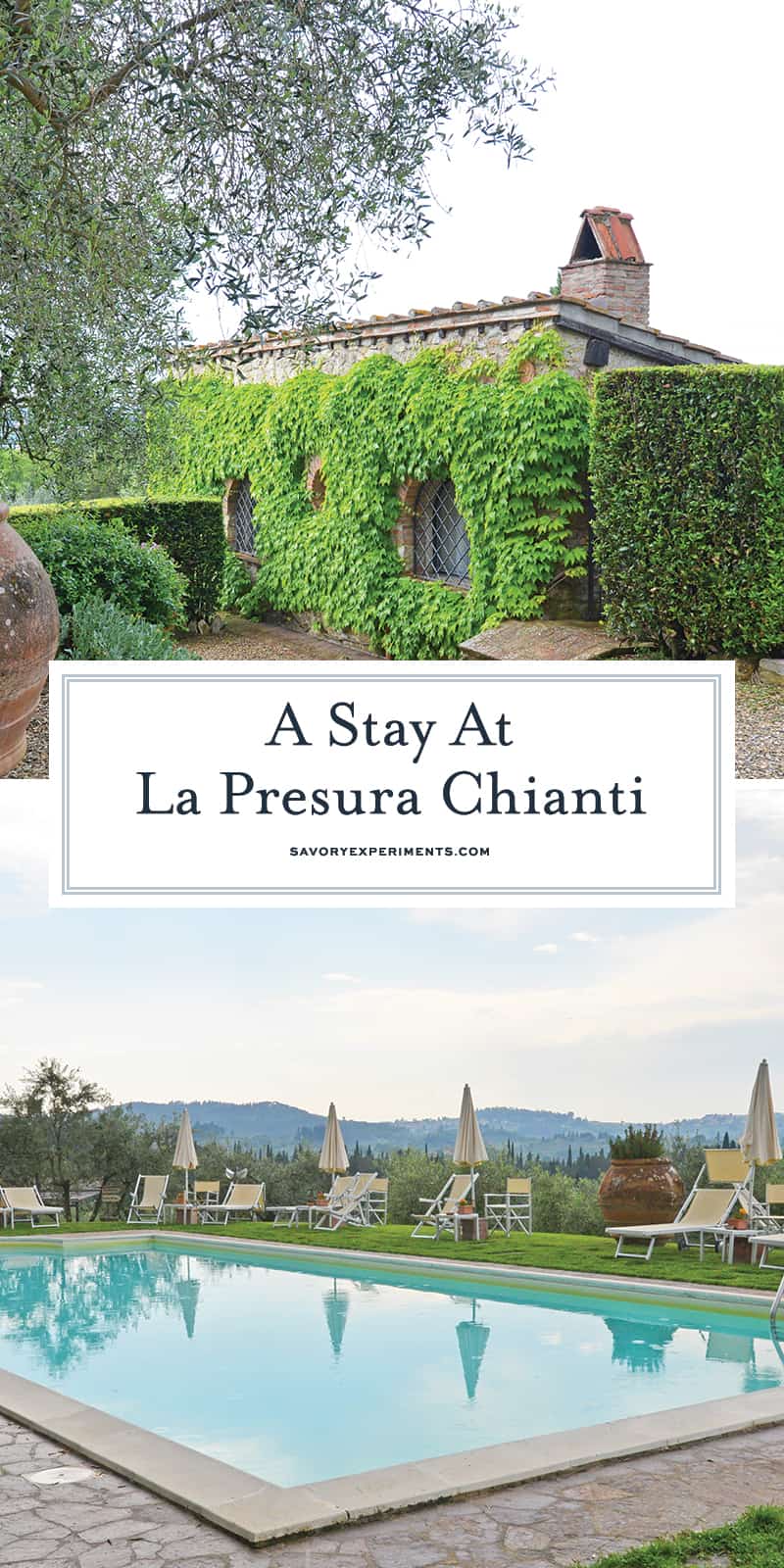 Learn more at La Presura.
Make sure to check out more of our travels from Italy– we are sure they will help you plan your best Italian holiday!