A very shelf-stable ingredient, navy beans are great for making soups, stews and so much more. These 20+ Navy Bean Recipes are the best!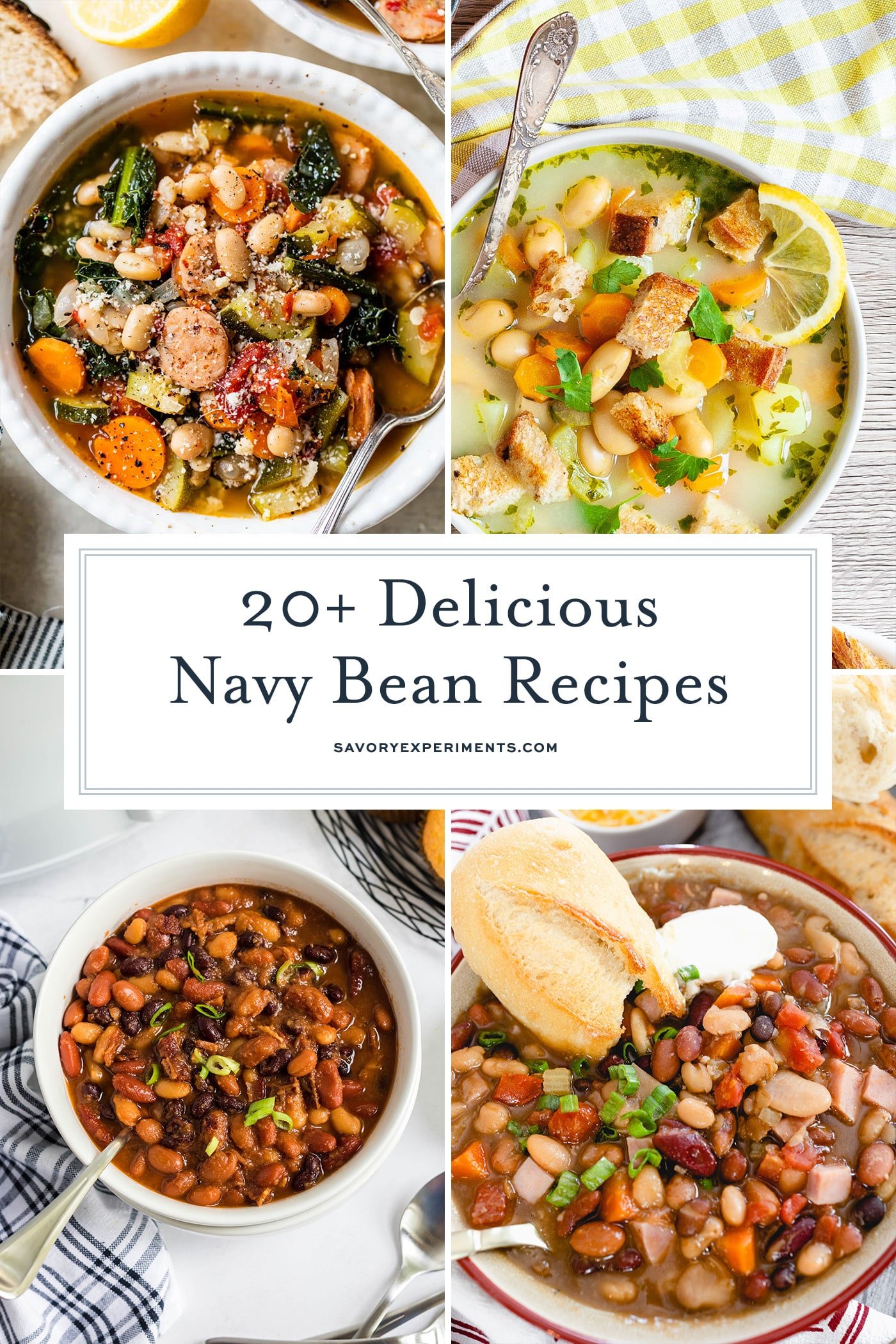 I'll you in on a little secret. Beans are a great, shelf stable ingredient. They will stay good for not months, but years. The provide protein and dietary fiber, help you feel full and keep you regular. An abundance of goodness.
I didn't experiment with them for the first time until the dreaded pandemic started and dried beans were one of the only things left at the grocery store. I found myself with a bag of dry 15 bean soup, lots of beans in the color of the rainbow, but no clue how to prepare them.
Dry beans can be time consuming- like it can take over 24 hours of cooking time to prepare the suckers. But navy beans, also known as great northern beans, have rich flavors that are great for making so much more than just soup recipes.
Here are a handful of ingredients that might be helpful to have on hand when making navy bean recipes:
Bay leaf
Chicken broth or chicken stock
Leftover ham bone or ham shank
Olive oil
Garlic powder
Red pepper flakes
Worcestershire sauce
Thick cut bacon
Tomato paste
Black pepper
Fresh parsley
Feta cheese
You can store most of these leftovers in an airtight container in the refrigerator for up to five days. But please refer to each recipe for specifics.
So grab a large pot or dutch oven, your soaked beans and an appetite, because these easy recipes are sure to be a winner.
Navy Bean Recipes