If you are looking for a mellow, not overly dulcified cookie for after school or a full bodied dinner, this is your cookie. The ideal cookie for tea parties or coffee!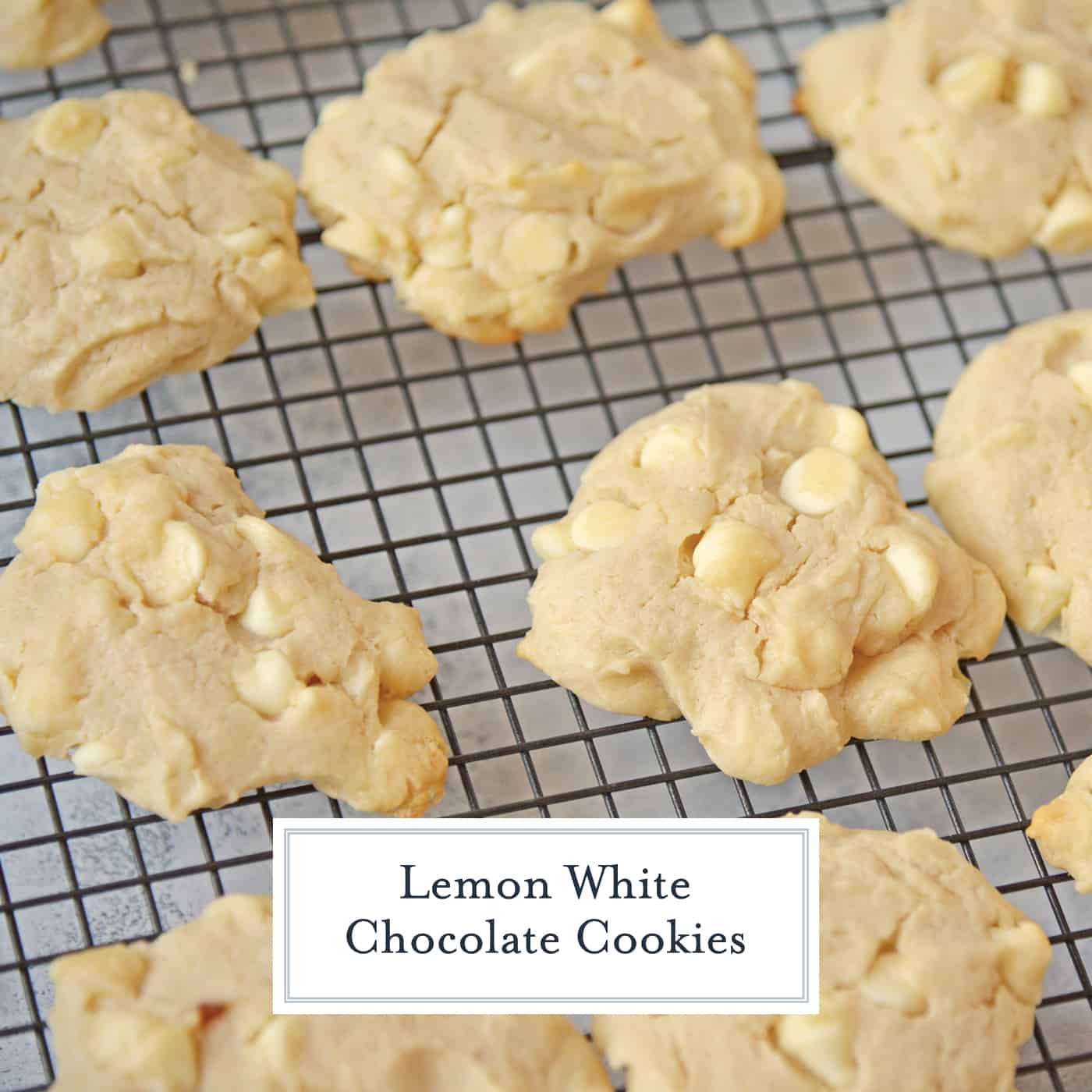 These Lemon White Chocolate Chip Cookies are a deliciously scrumptious cross between a chocolate chip cookie and a lemon sugar cookie. A perfectly fluffy and mouthwatering combination!
A few weeks ago my friend and neighbor, Jennifer, brought me cookies from a Mennonite baker in Dutch county, PA. She asked that I help her figure out the recipe. Replicating baking is very difficult.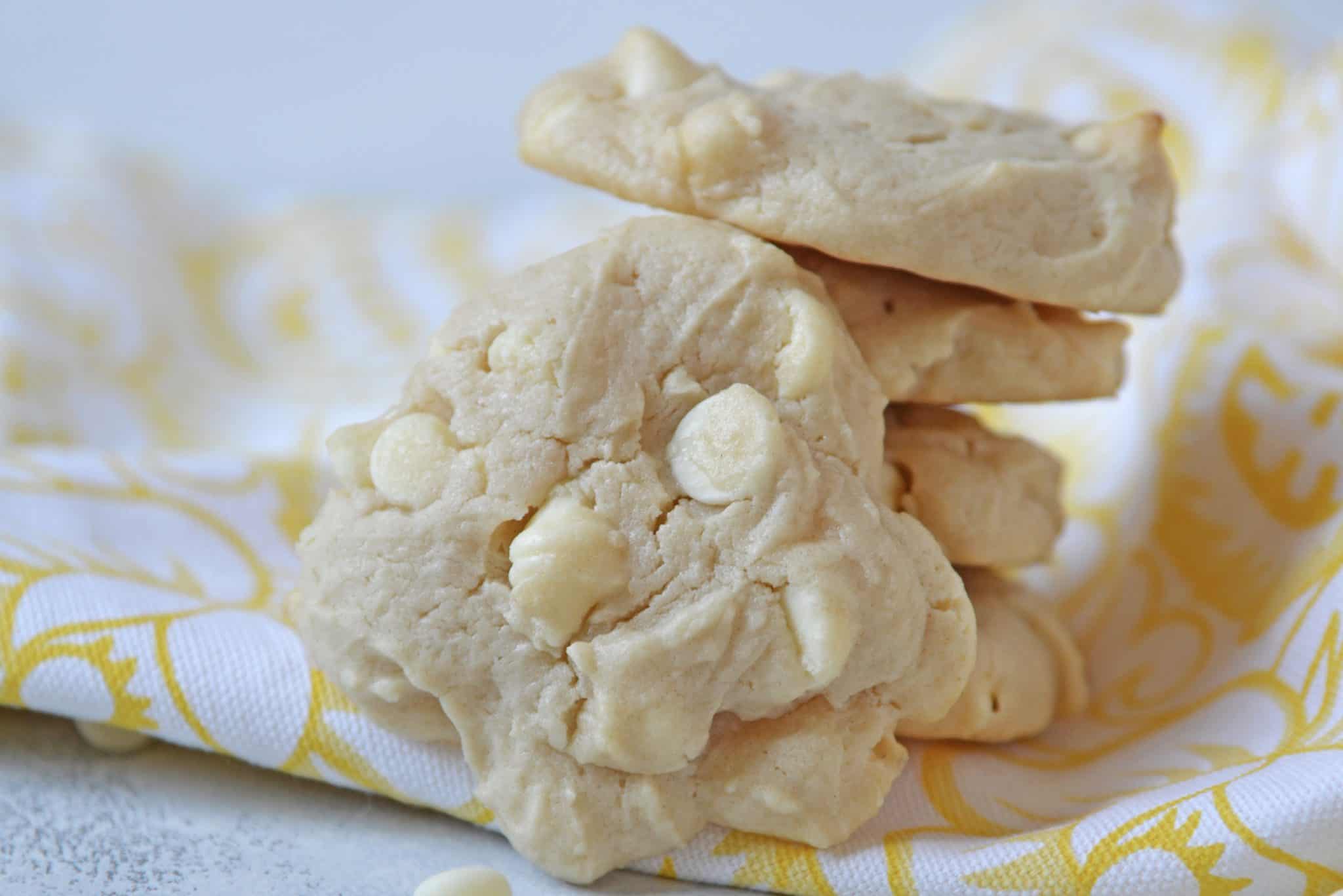 Other than the obvious (chocolate chips and sugar) the remaining ingredients can be hard to identify. The original cookies were very light in color, light cream, fluffy, cake-like, moist and not overwhelmingly sweet.
My first thought process was to think Amish or Mennonite… meaning the ingredients were probably wholesome and easy to obtain, probably from a farm and nothing crazy from the grocery store.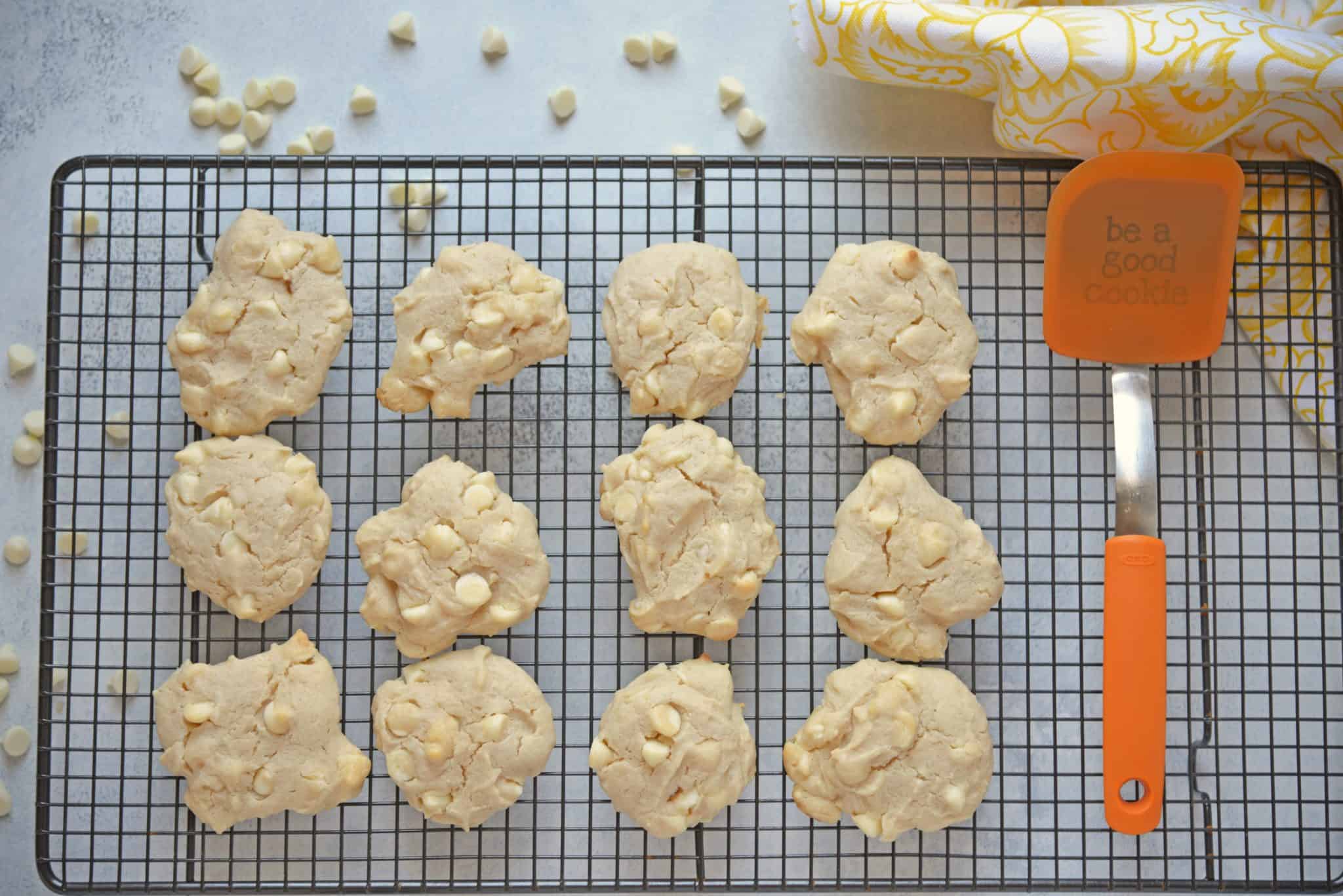 Whole milk, fresh milled flour, freshly laid eggs. I knew I could taste another ingredient and I believed it to be either cream or sour cream.
The items I knew were not included were brown sugar or butter, due to the light color of the cookie. I also used rustic chopped chocolate versus perfectly proportioned chips.
But then, we decided that regular old chocolate chip cookies were boring, so we made Lemon White Chocolate Chip Cookies!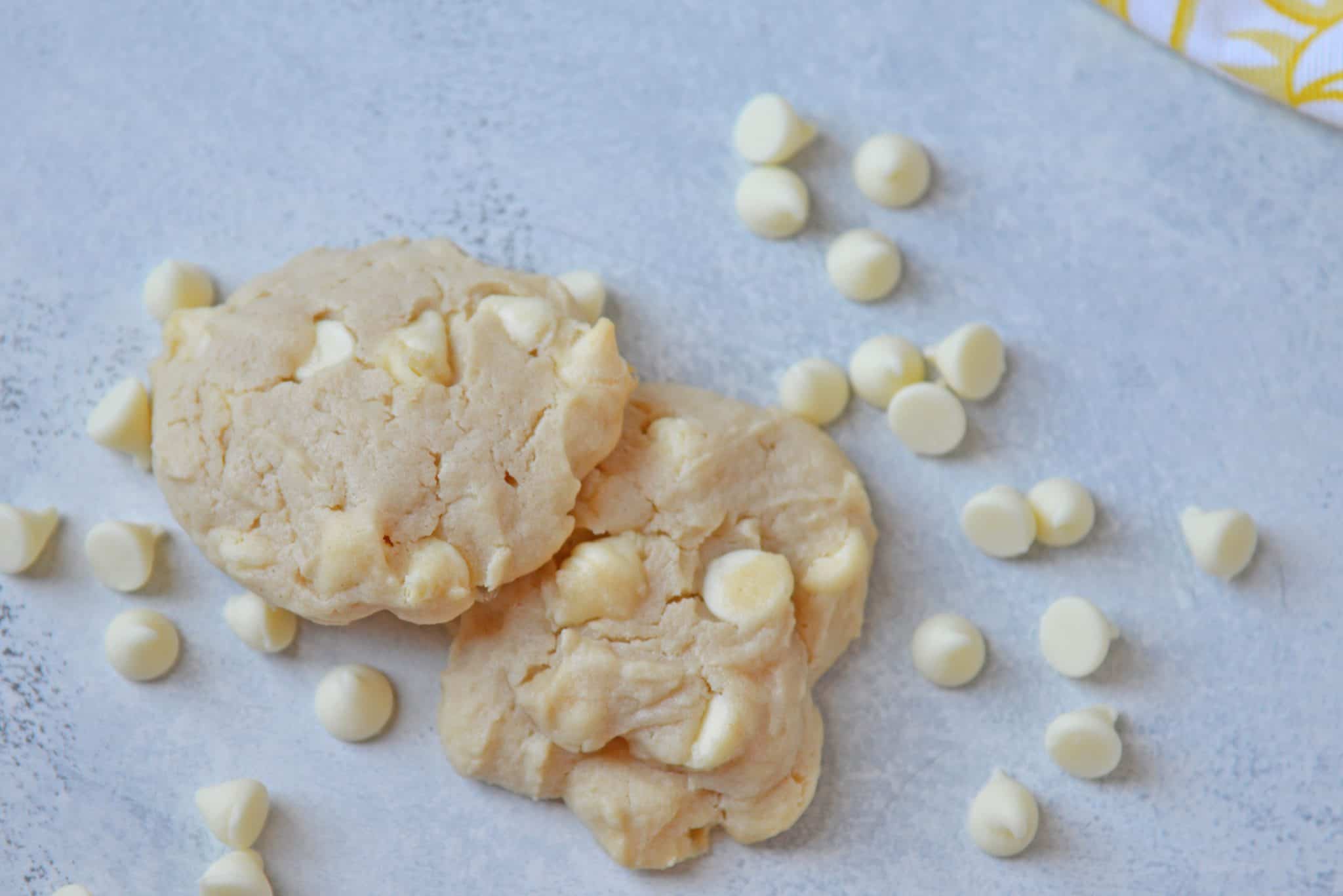 It was like chocolate chip cookies and lemon sugar cookies had a baby! Even friends who didn't care for a lemon cookie flavor loved these. They are pure magic!