Sugar Cookie Cut Outs are one of my favorite childhood memories. My mom, sister and I would make a huge batch of sugar cookie dough and spend the day rolling, cutting and decorating.
I generally had a stomach ache by the time we were through from stealing the dough. I also didn't realize until I was an adult that you needed to use a special cookie dough to prevent spreading… and then I found that the recipes that said it held shape, didn't. Whomp. Whomp.
Sugar Cookie Cutouts
I guess it never occurred to me until my adult years that not every sugar cookie dough recipe was for sugar cookie cutouts. Nope, some are drop cookies, others claim to be cutout recipes, but puff up and lose shape when baked.
And even some sugar cookie cutout recipes don't work as well as they should and get all weird and blobby. What a disappointment! It's harder to find a recipe that holds their shape than you'd think.
The secret to rolled sugar cookies keeping their shape is using shortening instead of butter. Butter spreads more easily when heated while shortening will keep its shape. If you really want the flavor of butter, you can even use a butter flavored shortening.
How to Make Rolled Sugar Cookies
The ingredients for this sugar cookie recipe are basic, mostly pantry staples.
Shortening
Granulated sugar
Eggs
Vanilla
Flour
Baking powder
Fine sea salt
Although you might be tempted to throw this all in a bowl and mix, resist the urge and cream together the shortening and sugar well. This helps to fluff it up and dissolve the sugar before adding the other ingredients, especially flour.
Add eggs and vanilla, beating until combined.
Sift together dry ingredients, this evenly incorporates them before adding to wet ingredients. Just like cakes, you'll want to prevent over mixing which can lead to dry cookies. I do use a stand mixer, but I also watch closely so it doesn't go forever.
Add dry to wet and mix until just combined. Cover and chill for several hours.
Liberally flour your rolling mat or counter and roll out dough but not so much that your cookies will be caked with it, thicker or thinner depending on preference. Clearly, cutting out shapes will require a colder dough to hold form. Place dough in the fridge between rolls if this is the case.
If adding sprinkles with no frosting, add now and gently pat them down into the dough.
Bake on an insulated cookie sheet to allow air to circulate all the way around the cookies. I like to line sheets with parchment paper too, but this is optional.
Remove from the oven right before the edges turn brown. This happens fast, so keep an eye out. Judge cooking times based on the first batch.
Cool on a wire cooling rack, not the cookie sheet, otherwise they will continue to bake and potentially over cook.
Allow to cool fully before frosting.
Chilled Dough
The next step is making sure your sugar cookie dough is the correct temperture, not too hot or too cold. Like the Goldilocks of cookie dough.
Too warm and your dough will melt all over, too cold and it won't cook properly. Make sure to keep extra dough in the fridge until you are ready to use it.
Merely rolling it out will cause it to be just warm enough to make the perfect cutouts.
If you enjoy little bites of dough like I do, you might also like my Edible Sugar Cookie Dough. Cookie without eggs and safe for a very indulgent snack.
Decorate
My favorite combination of homemade sugar cookies was a thick and soft sugar cookie with frosting and cinnamon candies. They were delicious!
My dad prefers his rolled sugar cookies super thin and crispy with simple cinnamon and sugar topping. While my mom enjoyed a medium thickness with chocolate sprinkles. The beauty of these cookies was that they were totally customizable in each batch.
Decorating is perhaps the most fun of making sugar cookie roll outs. Try this royal icing recipe if you have a steady hand and want to pipe on color or if you prefer to slather, a buttercream.
CONNECT WITH SAVORY EXPERIMENTS!

Be sure to follow me on social media, so you never miss a post!

Facebook | Twitter | Youtube
Pinterest | Instagram
Get our FREE 8 Day E-Course on How to Be a Better Home Cook. Sign up HERE!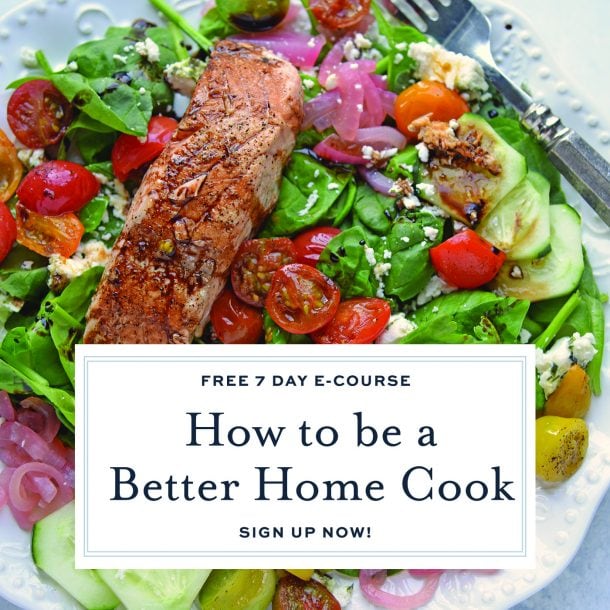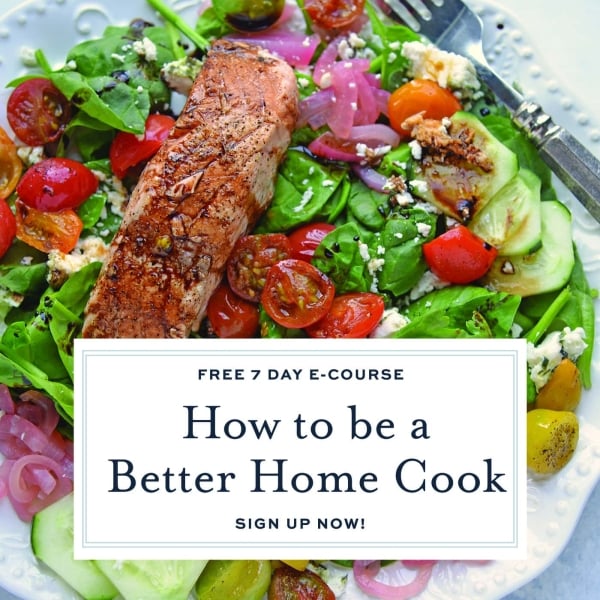 Rolled Sugar Cookies
The best sugar cookie dough recipe for Rolled Sugar Cookies out there! Won't lose shape when baked, great flavor and easy to make and roll out!
Instructions
Cream together the shortening and sugar. Add the eggs and vanilla, blend well.

Sift the flour, baking powder and salt. Slowly blend dry mix into wet until a dough forms. Do not overmix.

Cover and refrigerate for 1 hour to 24 hours. 

Preheat oven to 400°F. Use an insulated baking sheet lined with parchment paper.

On a liberally floured surface, roll out cookie dough. Cut out desired shapes. Transfer cut-outs to a cookie sheet. Continue until sheet is full.

Bake for 6-7 minutes or until right before edges brown. Remove from oven and transfer to a cooling rack. Repeat with the remaining dough.

If you've tried this recipe, come back and let us know how it was in the comments or ratings.
Nutrition
Calories:
106
kcal
|
Carbohydrates:
13
g
|
Protein:
1
g
|
Fat:
5
g
|
Saturated Fat:
1
g
|
Cholesterol:
10
mg
|
Sodium:
77
mg
|
Potassium:
26
mg
|
Sugar:
6
g
|
Vitamin A:
15
IU
|
Calcium:
8
mg
|
Iron:
0.5
mg