If it is watermelon season and you are feeling a bit crafty, this Watermelon Crab Salad is for you.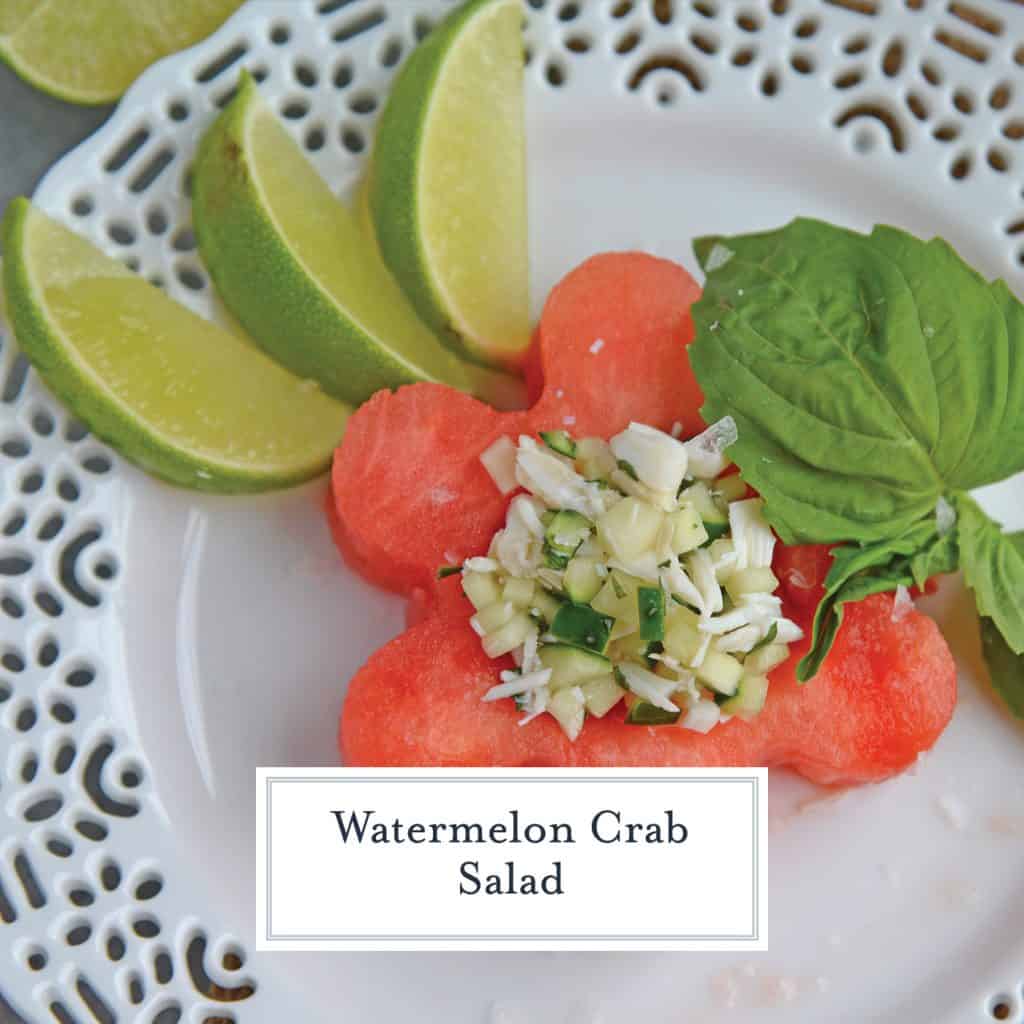 Watermelon Crab Salad is a refreshing, healthy salad complete with crab meat, a touch of heat, and a good dose of watermelon. Perfect for a light lunch!
Sadly, the idea for this dish came to me last year well after the watermelon season had ended. So, I had to wait a while to test it out, but here we are and I made it happen.
I love watermelon salads as a whole because they are so delicious and refreshing with just the right amount of sweetness. Not to mention that you can have all sorts of fun create different shapes and sculptures.
If I am being honest here, I am not the craftiest when it comes to watermelon art. There is no way I can carve a lion face into the side of a melon or magically transform cookies into 3-D masterpieces.
And it is because of my lack of art school skills that I took a different approach for this salad. To make something equally impressive as it is tasty, I decided to skip the sculpting classes and busted out my cookie cutters instead.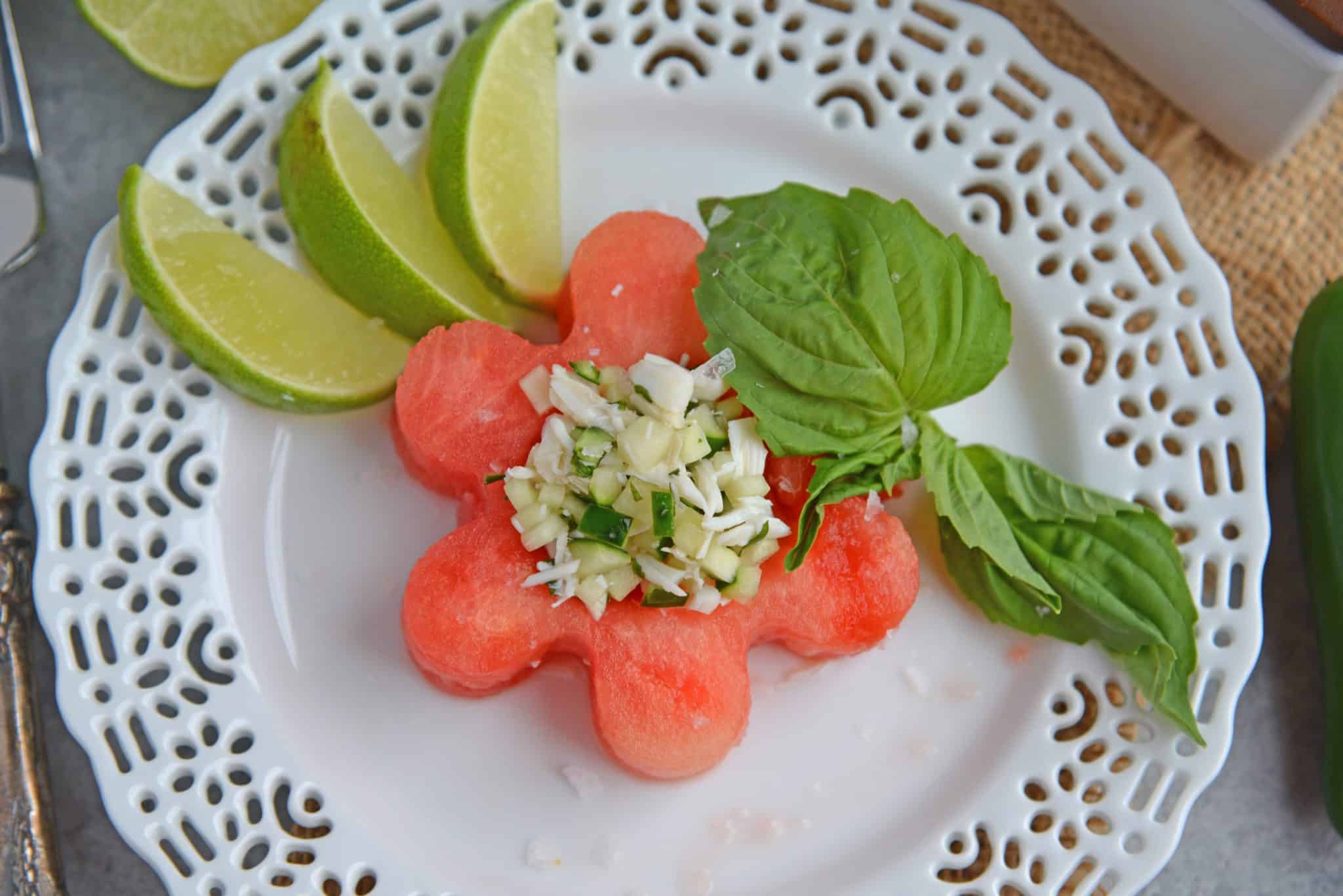 If I messed that up, we would need to have a larger conversation. Even the most basic arts and crafts skills can give you a gorgeous looking salad.
Watermelon is a glorious fruit that is actually a member of the gourd family. It grows in the US from April to November although you can sometimes find it imported from other countries.
I like to grill it or even make it into a keg.
Health benefits of watermelon:
Keeps you hydrated since it is full of water.
Lowers inflammation.
Helps you feel satisfied with little calories.
High in Vitamin A and C.
Has been linked to improved heart health.
You can't smell or feel the ripeness of a watermelon, but there are some clues. These delicious treats ripen on the vine in the sun.
A ripe watermelon will have something called a "ground spot." This is a white or yellow patch on the underside of the melon that indicates it is ready to be enjoyed.
If you tap the watermelon, it should give off a hollow sound. They should feel heavy in your hands no matter the size. Occasionally, a store or farm stand will sell them with their stem attached.
That stem should be hard and green which lets you know it was harvested recently.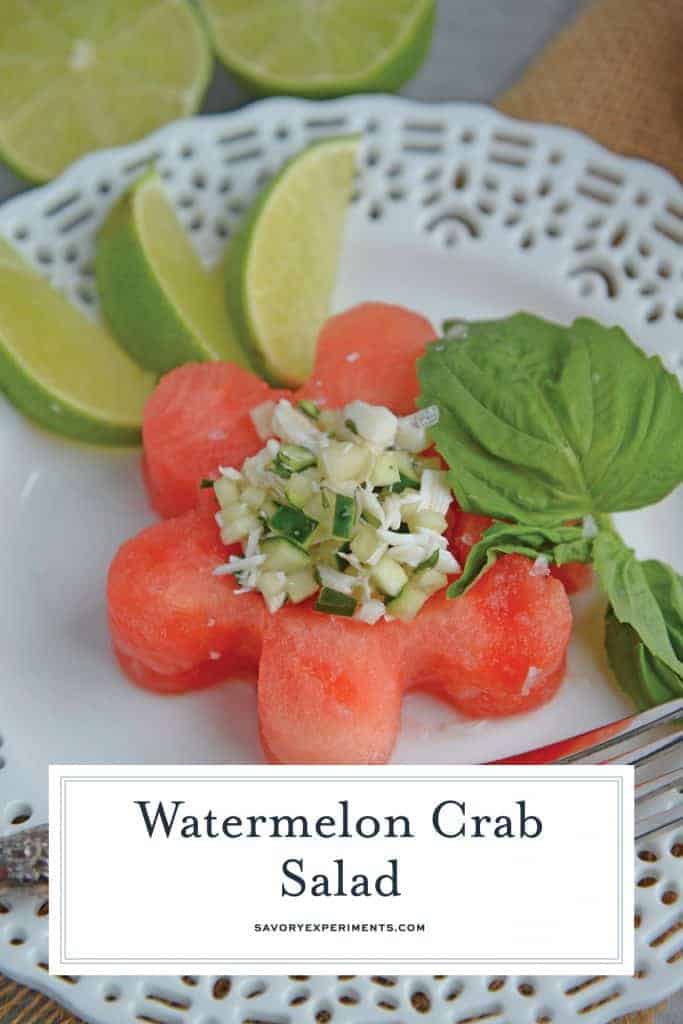 Eaten plain, it is a tasty, sweet treat that pairs fabulously with so many other flavors. Sprinkle some salt and it will instantly amplify the flavor.
Pair it with feta or goat cheese and you have a creamy, tangy-sweet treat. You can even add it to salsa to tame the spice levels. Balsamic vinegar is also super delicious!
For this salad, I used a few items from my fridge and sweet, local Maryland blue crab meat. Add a little bit of jalapeno, lime, and salt, and you have one refreshing salad.
For more information on how to choose crab meat, check out my Crab and Shrimp Stuffed Shells with Sherry Cream Sauce. Make sure you check out my 7 tips for more interesting salads before you starting chopping!
If you loved my Watermelon Crab Salad, check out these other easy crab recipes: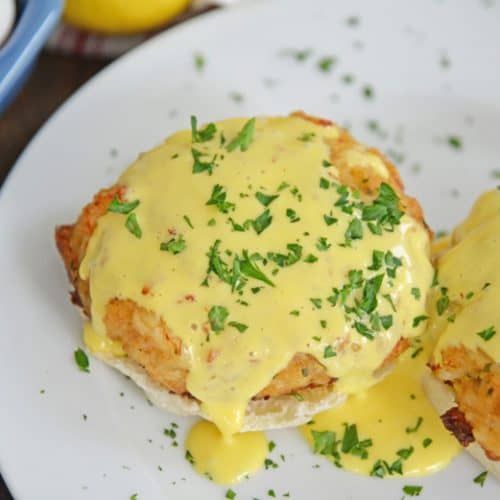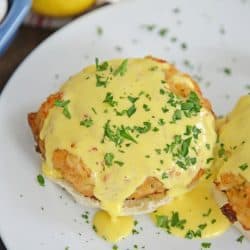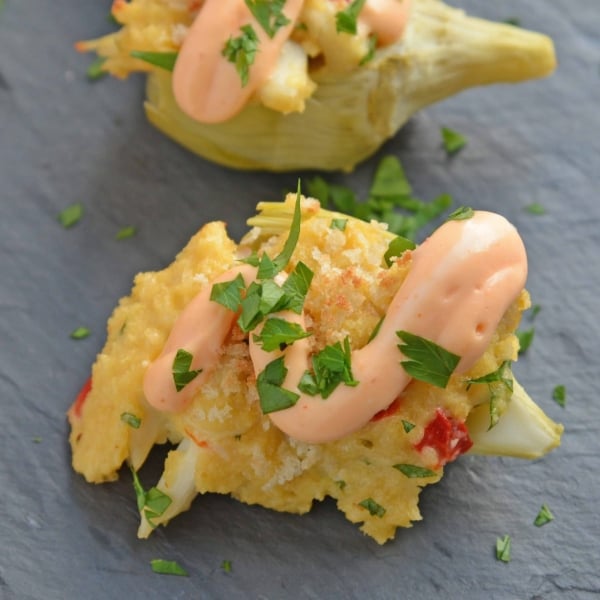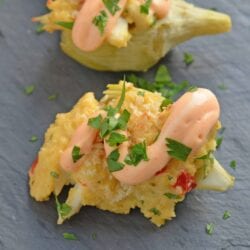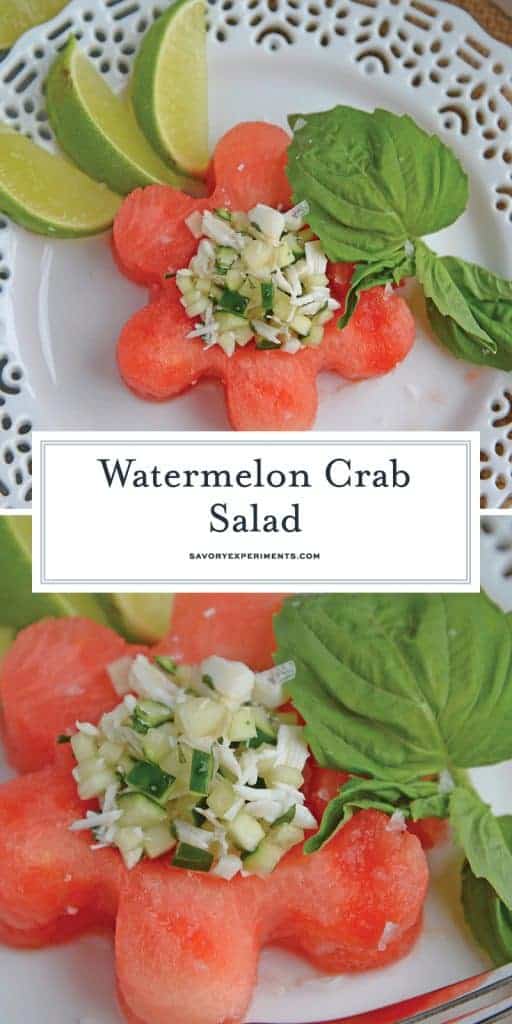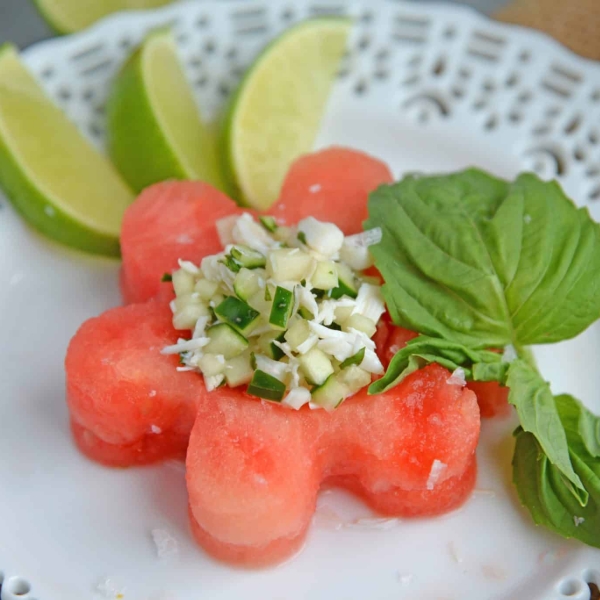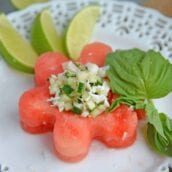 Watermelon Crab Salad Recipe
Watermelon Crab Salad is a refreshing salad with a little bit of heat.
Instructions
Combine cucumber, basil, jalapeno, crab meat, and lime juice in a medium bowl. Place into the refrigerator until ready to serve.

Cut watermelon into 1 1/2 inch slices. Cut center with a cookie cutter, the shape of your choice, but make sure the center has enough space that you can hollow out a small hole to hold 2 tablespoons of crab meat mixture. You will need at least 4 cut-outs. Reserve the rest for snacking.

Take each of the four slices and a small slice, about 1/2 inch, horizontally. This will be the lid.

Spoon out the center of each cut-out to form a bowl.

When ready to serve, spoon crab meat mixture into the centers of each watermelon bowl. Place the lid back on and serve. Enjoy!

If you've tried this recipe, come back and let us know how it was!
Nutrition
Serving:
14
g
,
Calories:
45
kcal
,
Carbohydrates:
1
g
,
Protein:
8
g
,
Cholesterol:
17
mg
,
Sodium:
352
mg
,
Potassium:
187
mg
,
Sugar:
1
g
,
Vitamin A:
145
IU
,
Vitamin C:
9.5
mg
,
Calcium:
30
mg
,
Iron:
0.4
mg