Watermelon is synonymous with summer. A sliced of fresh, juicy watermelon with grilled food on a hot night. An afternoon snack at the pool. A lush salad with feta and balsamic.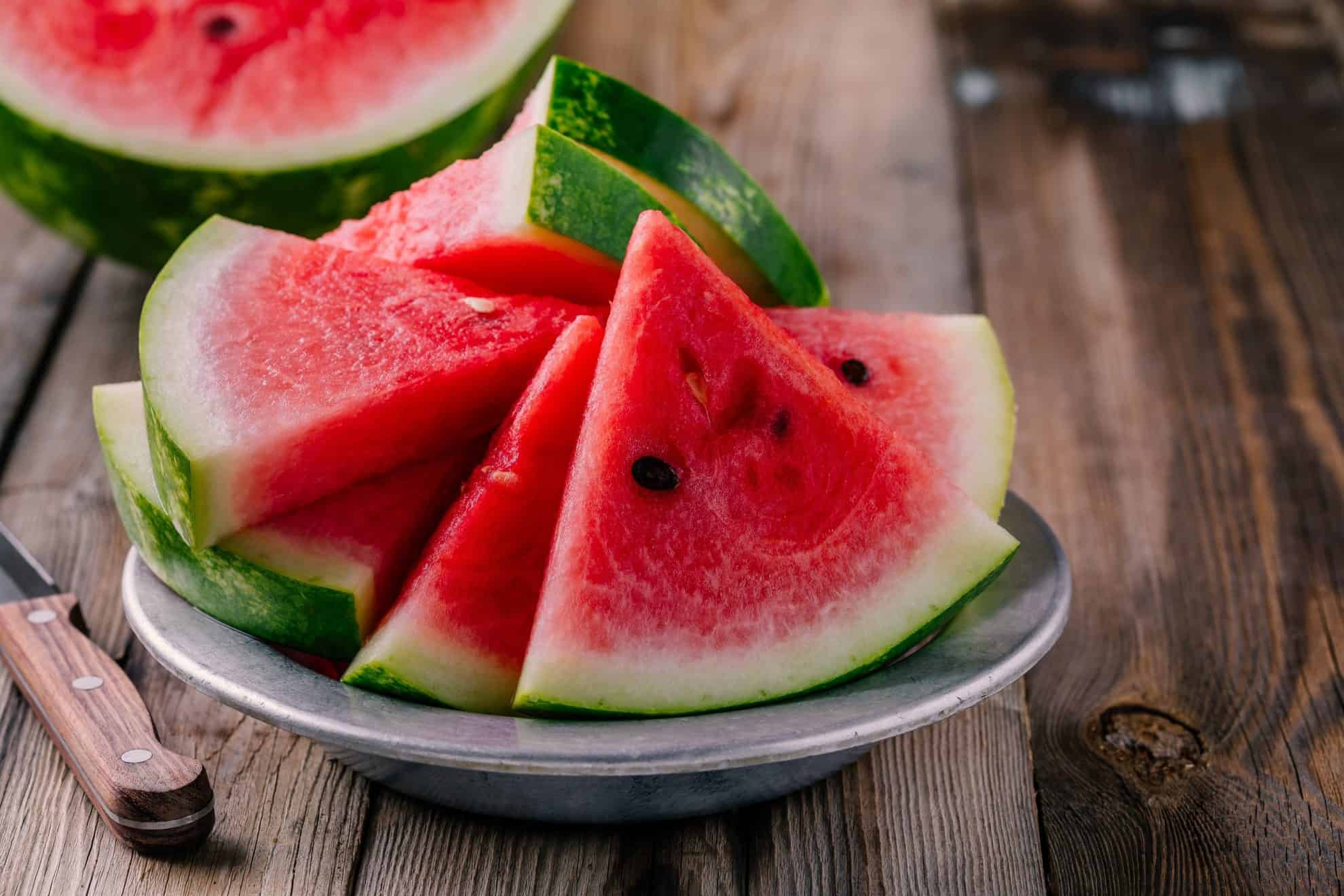 And if you are like my daughter, watermelon isn't just for summer, it happens all year round regardless of cost or flavor. LOL. She will eat a whole one herself in just days. She is also only 2…
What is watermelon?
Watermelon is a fruit with over 1,000 varieties. Crazy, huh? The scientific name is Cucurbitaceae and it is actually a vine-like flowering plant. They grow on the ground and love the sun.
They are also super healthy (by traditional standards). Watermelons are 92% water, so they help you hydrate and also contain hefty amounts of:
Vitamin A
Vitamin B6
Vitamin C
Lycopene
Antioxidants
Amino acids
Potassium
Not to mention, they taste delightful.
When is watermelon season?
Watermelon season is relatively long and runs all some from May to September. Peak season can vary depending on the weather that specific year.
They can also be grown in hothouses year round. They are relatively easy to grow and can be made into so many different things other than just ate plain.
How do I eat watermelon?
Of course you can just dice it up, but…. you can also grill it, make it into boozy watermelon, transform it into a keg, make it a cocktail, serve it as a salad or if you are crafty, carve it into a sculpture. A truly miraculous fruit!
Recipes that Use Watermelon