Summertime is finally here and that means fruity, refreshing cocktails for happy hour. My go-to is a frozen BBC and a Shirley Temple drink for the kiddos, but I think I found my new drink for a hot summer day… the vodka watermelon cocktail.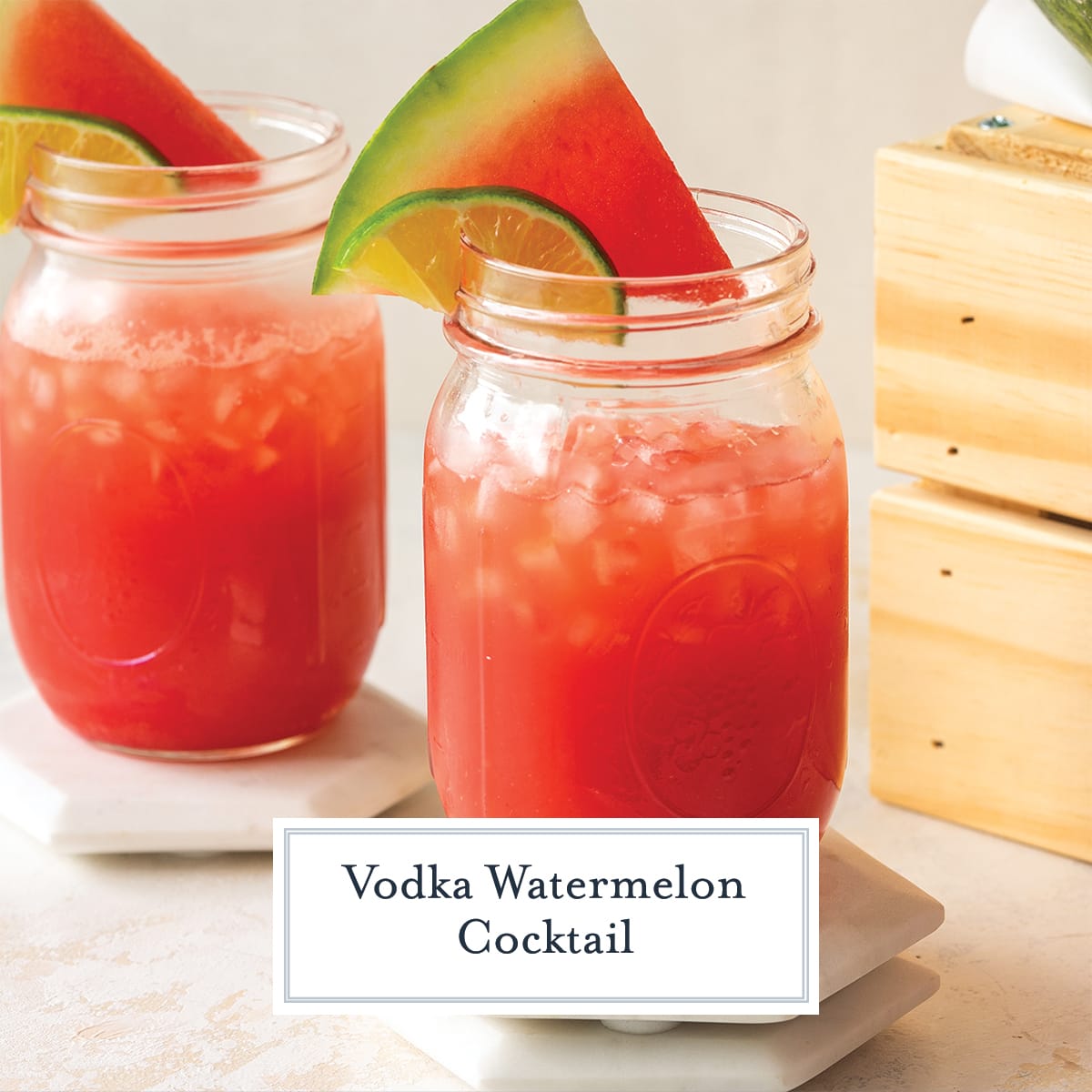 Vodka Watermelon Cocktail
Nope, it doesn't have an official name, although it should be called Pure Awesomeness. A blissful and cheery shade of pink, it is sweet and tart and totally refreshing. It is similar to a Watermelon Margarita or a Watermelon Mojito, if you are into those.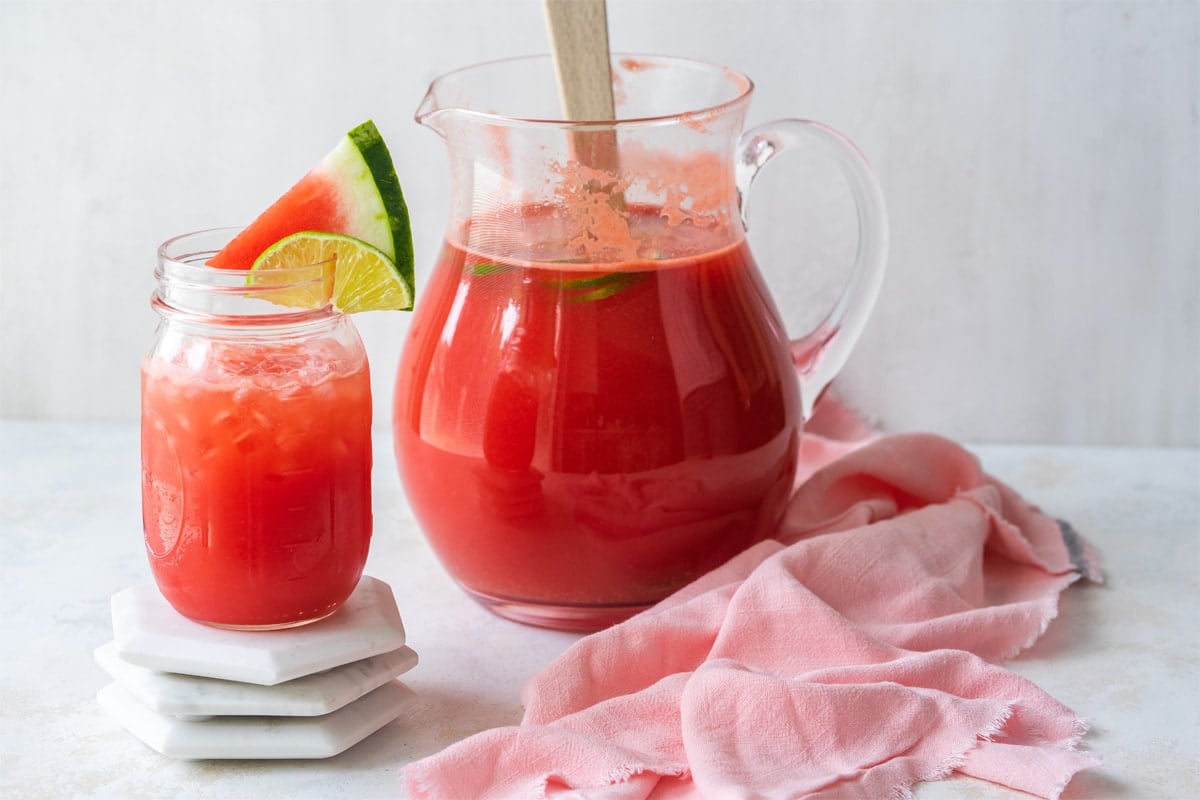 I also like to convince myself it is healthy because watermelon has so many health benefits like…
Vitamin A
Vitamin B6
Vitamin C
Lycopene
Antioxidants
Amino acids
Potassium
Ingredients
You also don't have to be a master mixologist to make this cocktail. No cocktail shaker, egg whites or lighting things on fire. Simply blend, strain and stir. I'm a lazy bartender, so this fits right into my alley.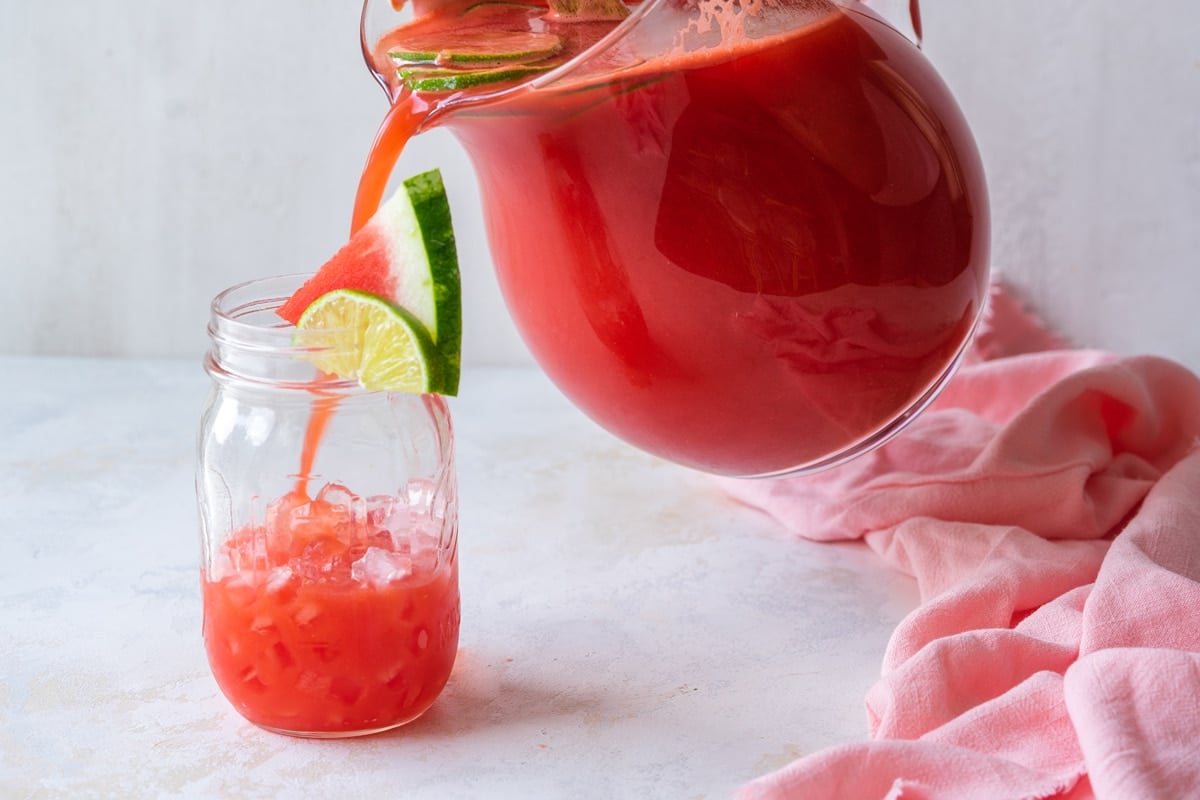 You'll need:
Watermelon Juice– this is by far the most complicated part of this drink because it is rare to find good watermelon juice. You'll likely have to make it which is very easy if you are also making a watermelon keg. See below.
Lime Juice- I highly suggest using fresh lime juice. Citrus juices start to lose potency the moment they are juiced so bottled juices are often muted. But… if you are making huge batches, then go ahead and get the bottle to save time. Lemon juice can also be used.
Agave Nectar– This is in place of simple syrup, if you prefer the syrup, be my guest! You can also use honey or omit this altogether. I like my drinks with a hint of sweetness to complement the tart.
Water– Use plain old water, sparkling water, lemon-lime soda or club soda here. Some people enjoy bubbles, others don't.
Vodka– Vodka is always my alcohol of choice and it happens to pair well with fruity bases. Use a plain vodka or flavored, there is actually a lime and watermelon infused vodka if you want to amp up those flavors even more.
Triple Sec- It is a dry, sweet orange flavored liqueur. It can also be omitted, but helps in balancing. I love vodka, but if you a tequila person, this can be switched, blanco tequila would be my preference.
Garnishes- I used a watermelon slice and a lime wedge, but a mint sprig or mint leaves are also beautiful, refreshing and smell lovely. You can also rim the glass with flavored sugar. Some people even like jalapeno peppers to add spicy to their refreshing watermelon cocktail.
PRO TIP: You can also freeze your watermelon chunks and blend all the ingredients together for a frozen watermelon cooler.
I like to garnish mine with fresh lime slices or wedges, watermelon wedges or even fresh mint sprigs. A rocks glass is prefered, but if you have any fun and fancy cocktail glasses, go for it!
Watermelon Juice
How do you make watermelon juice? Well, you don't need a juicer, although feel free to use one if you have one.
Add the watermelon cubes, preferably seedless or seeds removed, to a high powered blender.
Run it until it is frothy and looks like a frozen drink.
Pour it through a fine mesh strainer to remove solid pieces. Use the fresh watermelon juice for your cocktail. Solids can be saved and added to smoothies!

You can make it ahead of time, but make sure you stir to recombine, as there are still some solids that tend to separate while sitting even after straining.
If you can find it premade at the grocery store- go you!
How to Pick a Watermelon
Of course, you can just buy cut watermelon, but you can save lots of money by buying them whole. You can even make one into a watermelon keg for the hostess with the mostess presentation!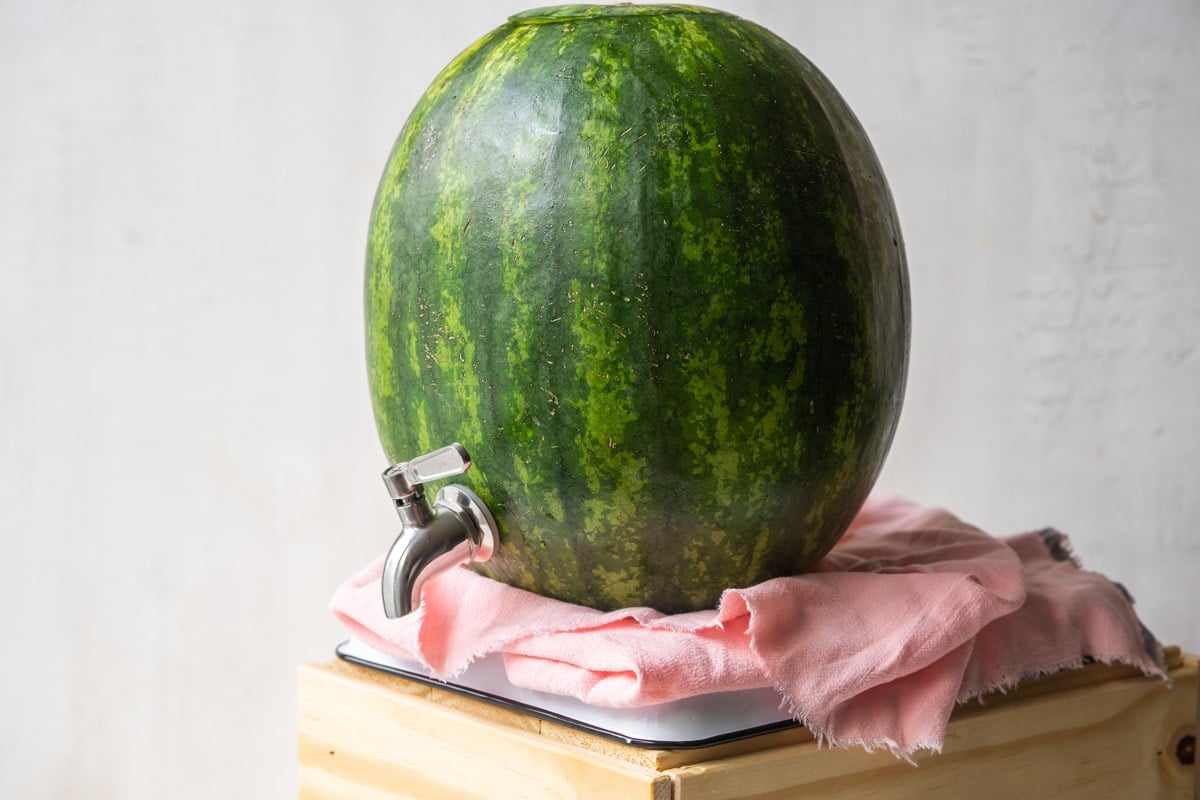 In general, you'd look for large watermelon with few blemishes and the spot where the watermelon was lying on the ground is yellow (opposed to cream or white). It should feel heavy and sound a hollow when thumped.
I also prefer to use a seedless watermelon, so I'm not spending all day picking out large black seeds. Seedless will still have smaller, tan seeds.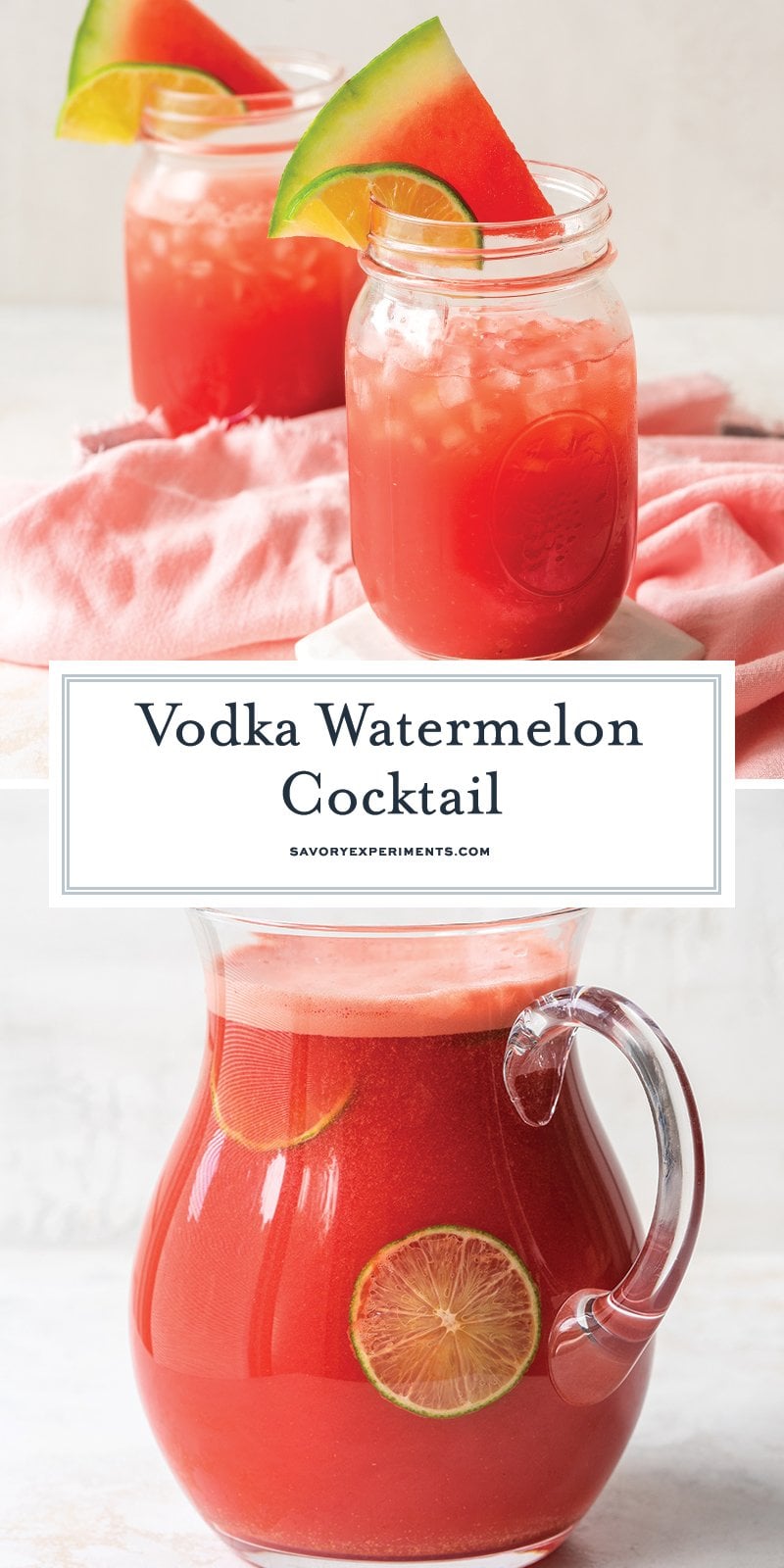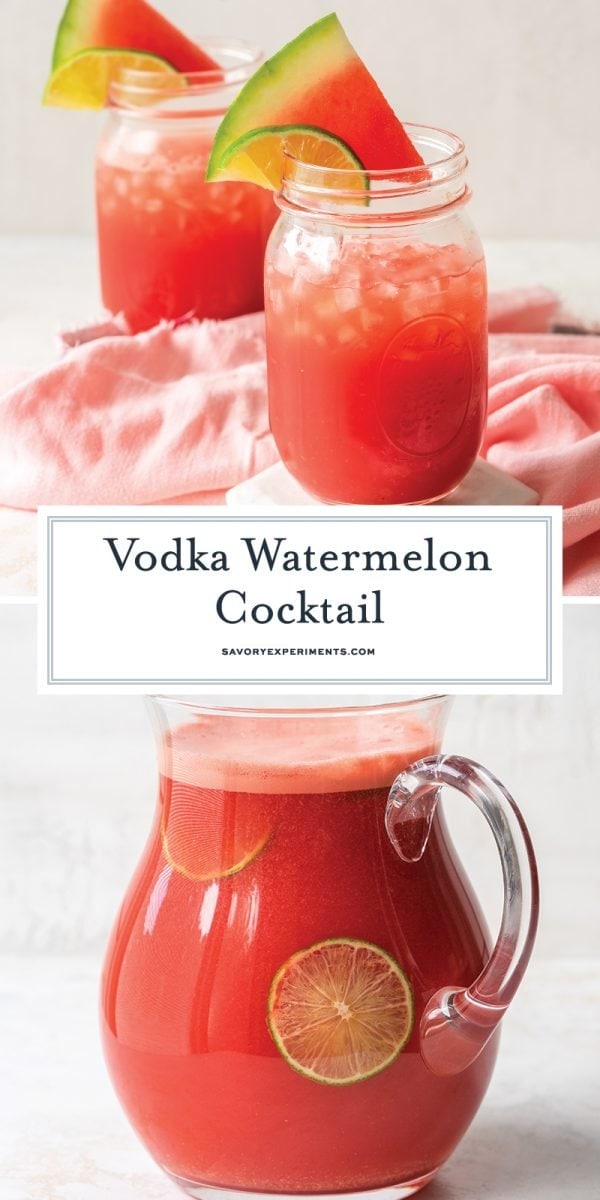 More refreshing drinks: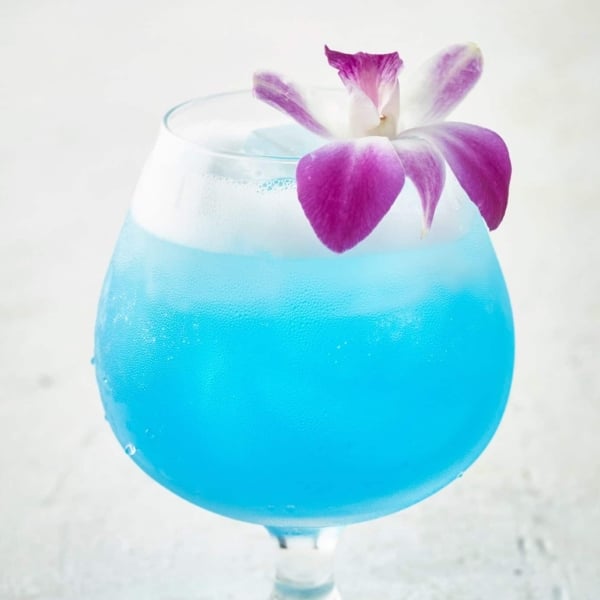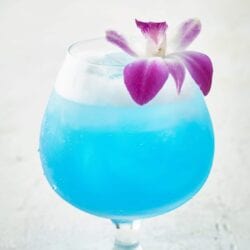 Sparkling Blue Hawaiian Cocktail
Sparkling Blue Hawaiian Cocktail is a refreshing tropical cocktail recipe perfect for luau themed parties or a lazy Sunday afternoon. See how to make your own Curacao cocktail in just minutes!
See The Recipe!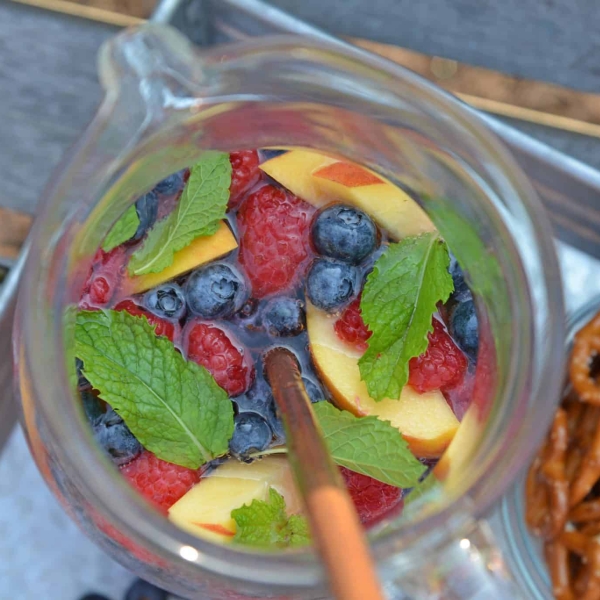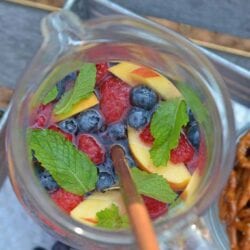 Sparkling Peach Sangria
Sparkling Peach Sangria is a refreshing cocktail recipe perfect for hot summer months. Fresh fruit with lemonade, sparkling wine and mint leaves is the perfect girls night in drink!
See The Recipe!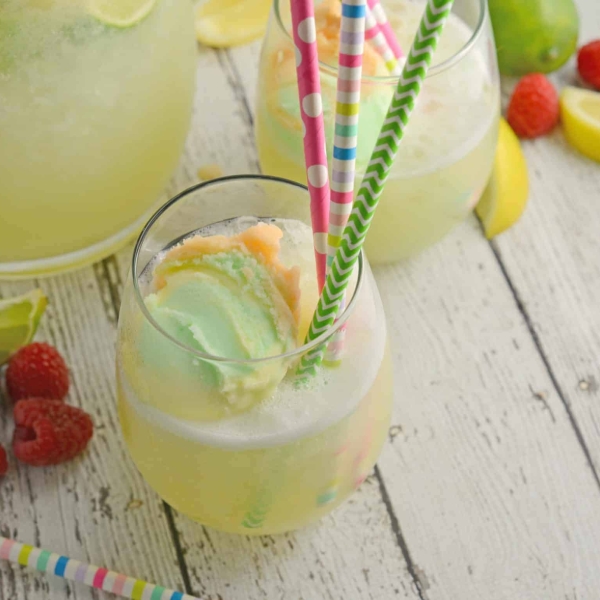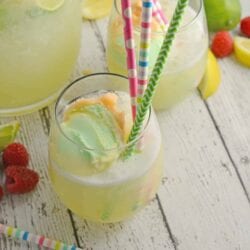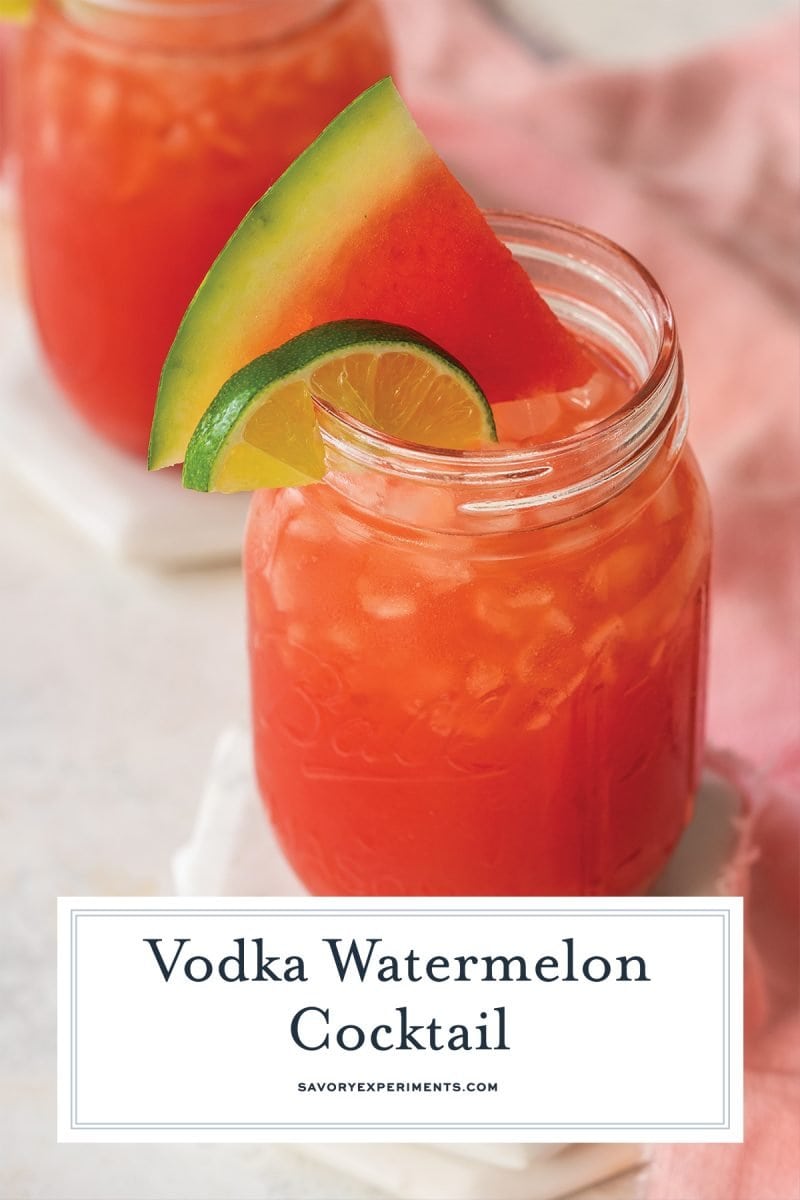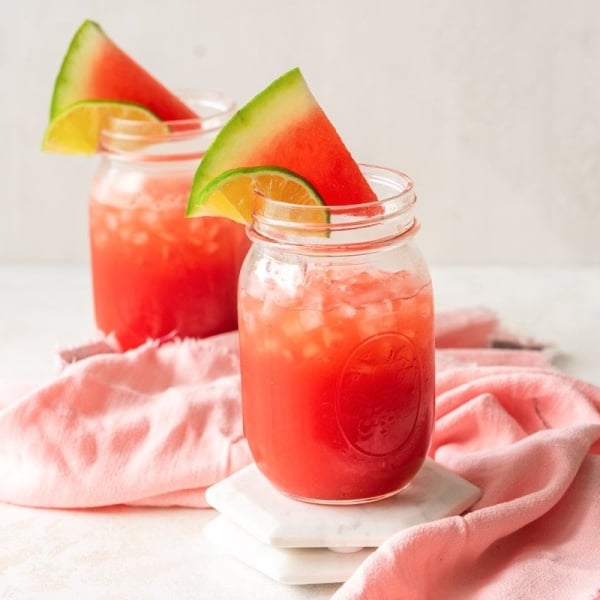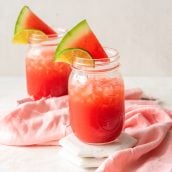 Vodka Watermelon Cocktail
Looking for the ultimate summer cocktail? This watermelon cocktail does the trick using sparkling water, fresh lime juice, triple sec, vodka and agave.
Instructions
In a pitcher, stir together remaining watermelon liquid, lime juice, vodka, triple sec and agave nectar, if desired.

Serve over ice and garnish with a watermelon slice, lime wedges or fresh mint. Top off with sparkling water, if desired.

If you've tried this cocktail, come back and let us know how it was with a comment or a rating!
Nutrition
Calories:
168
kcal
,
Carbohydrates:
21
g
,
Protein:
1
g
,
Fat:
1
g
,
Saturated Fat:
1
g
,
Sodium:
5
mg
,
Potassium:
213
mg
,
Fiber:
1
g
,
Sugar:
18
g
,
Vitamin A:
1081
IU
,
Vitamin C:
18
mg
,
Calcium:
13
mg
,
Iron:
1
mg