You have to respect a homemade salad dressing that is made with vegetables. Creamy Tomato Dressing fits the bill!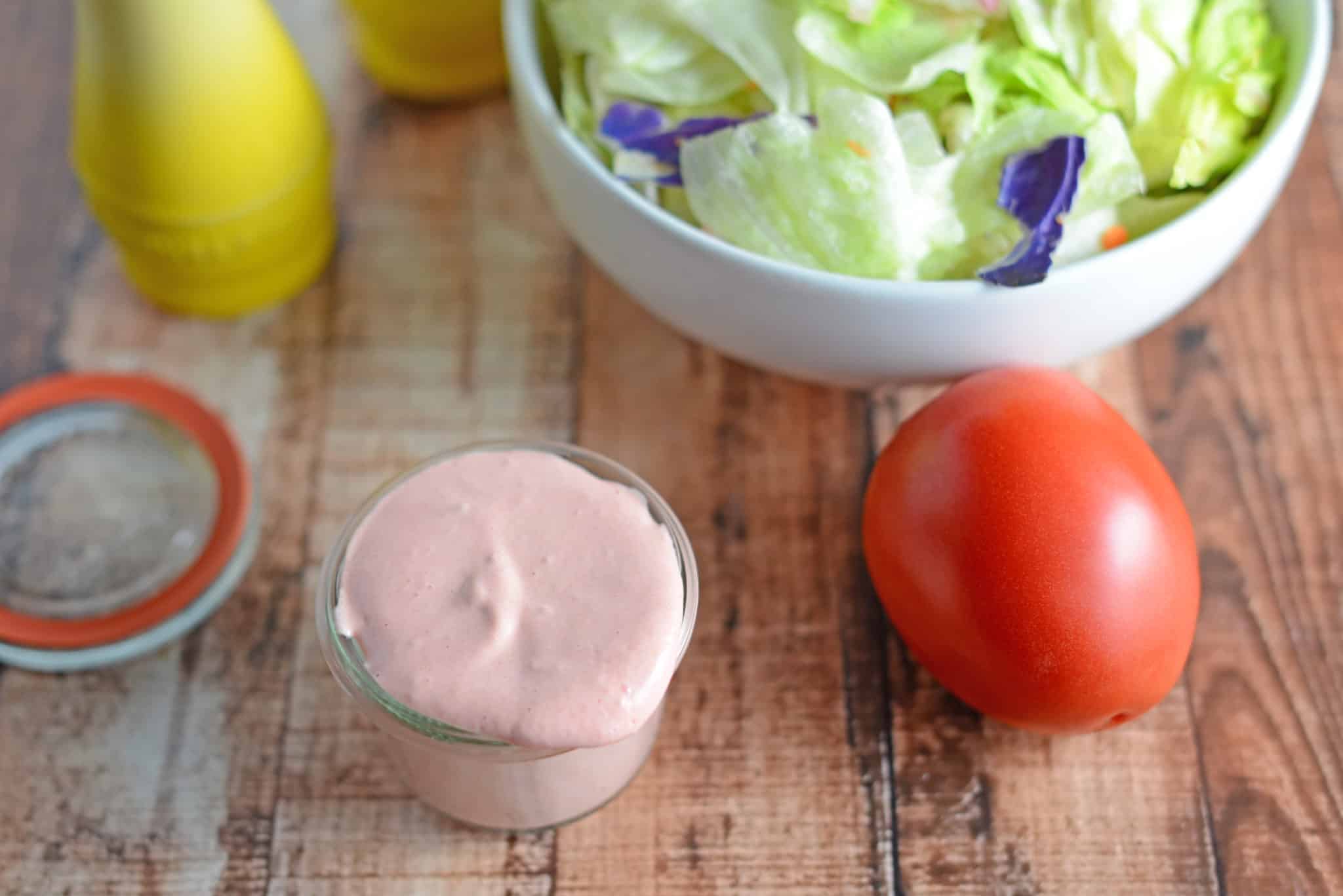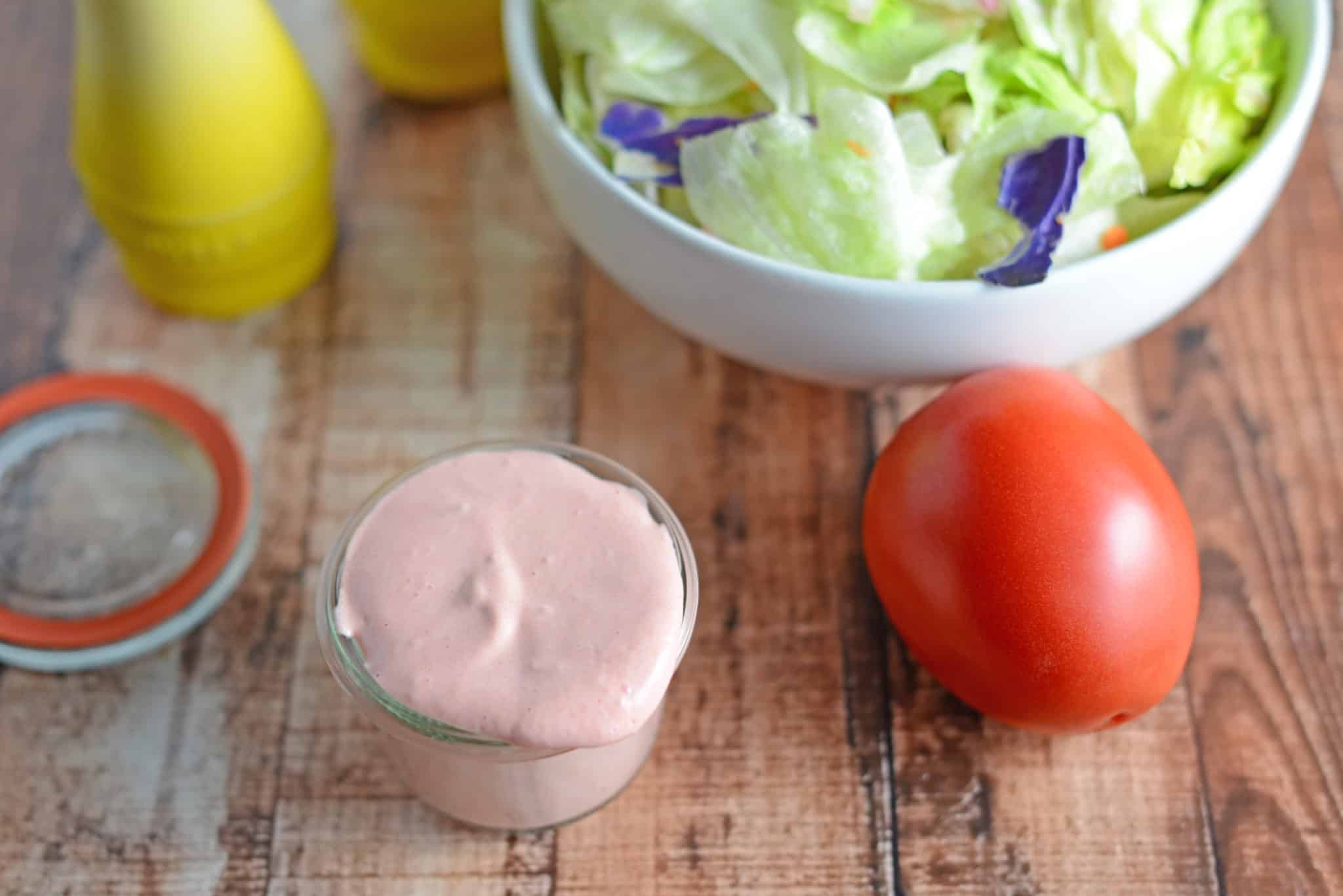 Creamy Tomato Dressing is cool and creamy, making it great for summer salads. It can also be made ahead of time and refrigerated in airtight containers
, making preparation a snap! You will need a small food processor
to blend it.  Also tastes great on roasted or grilled vegetables, chicken and seafood or use it as a dipping sauce for your veggie tray!
Print Recipe
Creamy Tomato Salad Dressing
Yum
Creamy Tomato Salad Dressing Recipe - this homemade salad dressing can also be used to baste veggies on the grill or as a dipping sauce for a veggie tray. Uses fresh tomatoes with zesty lemon juice and Dijon mustard.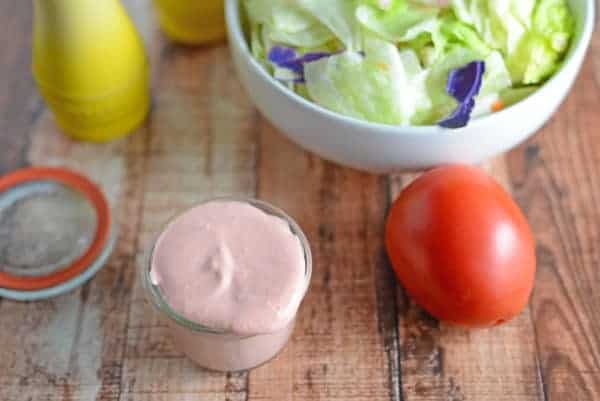 | | |
| --- | --- |
| | |
The first step of this soup is to prepare the tomatoes by skinning them. If you have never skinned a tomato before, have no fear, it is very easy. Fill a medium sauce pan ¾ with water, bring to a boil. Set up an ice bath directly next to the range. Score a "X" in the bottoms of all tomatoes.

Working in batches of 2-3, drop tomatoes into boiling water. Boil for 45-60 seconds. If the water does not fully cover your tomatoes, turn and boil on the other end for a few seconds.

Remove and immediately submerge in the ice bath. Continue with remaining tomatoes. If the skin does not start to peel in the ice bath, return to the boiling water for just a few minutes.

Remove tomatoes from ice bath and peel. Skin should come off easily.

Chop off stem end and then quarter. Using your fingers, gently press out the pulpy seed sections. Do not worry about getting it all, just the majority.

Place all ingredients into a small food processor, blend until smooth.

Can be refrigerated for 2-3 days. Drizzle over a fresh salad mix. Enjoy your Creamy Tomato Salad Dressing!
If you like this recipe, make sure to follow me on Pinterest for even more!