Butterscotch No-Bake Cookies Recipe
How many ingredients do you need for a batch of no-bake cookies? For these Butterscotch Cookies, you only need 3! I don't think I've made cookies this easy before.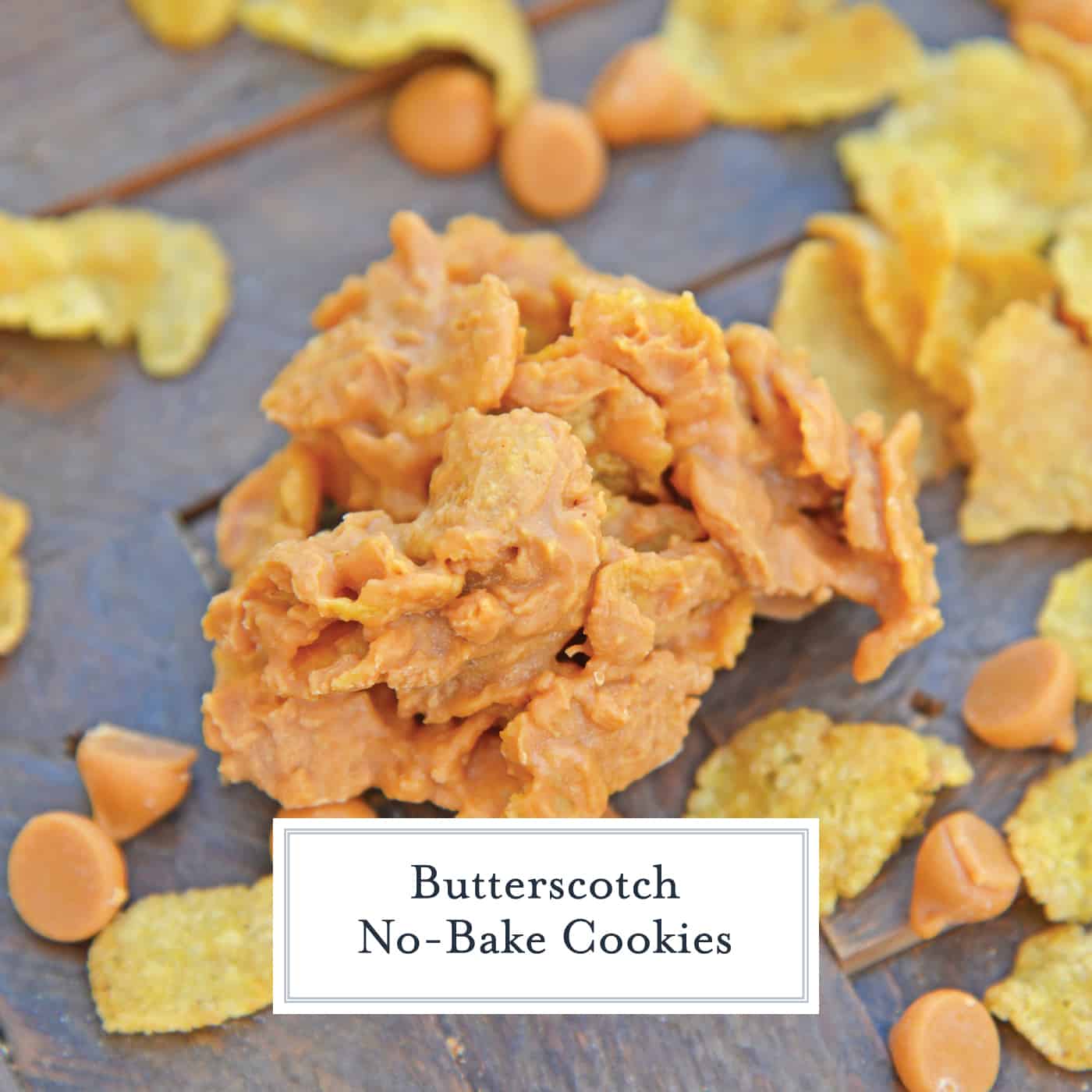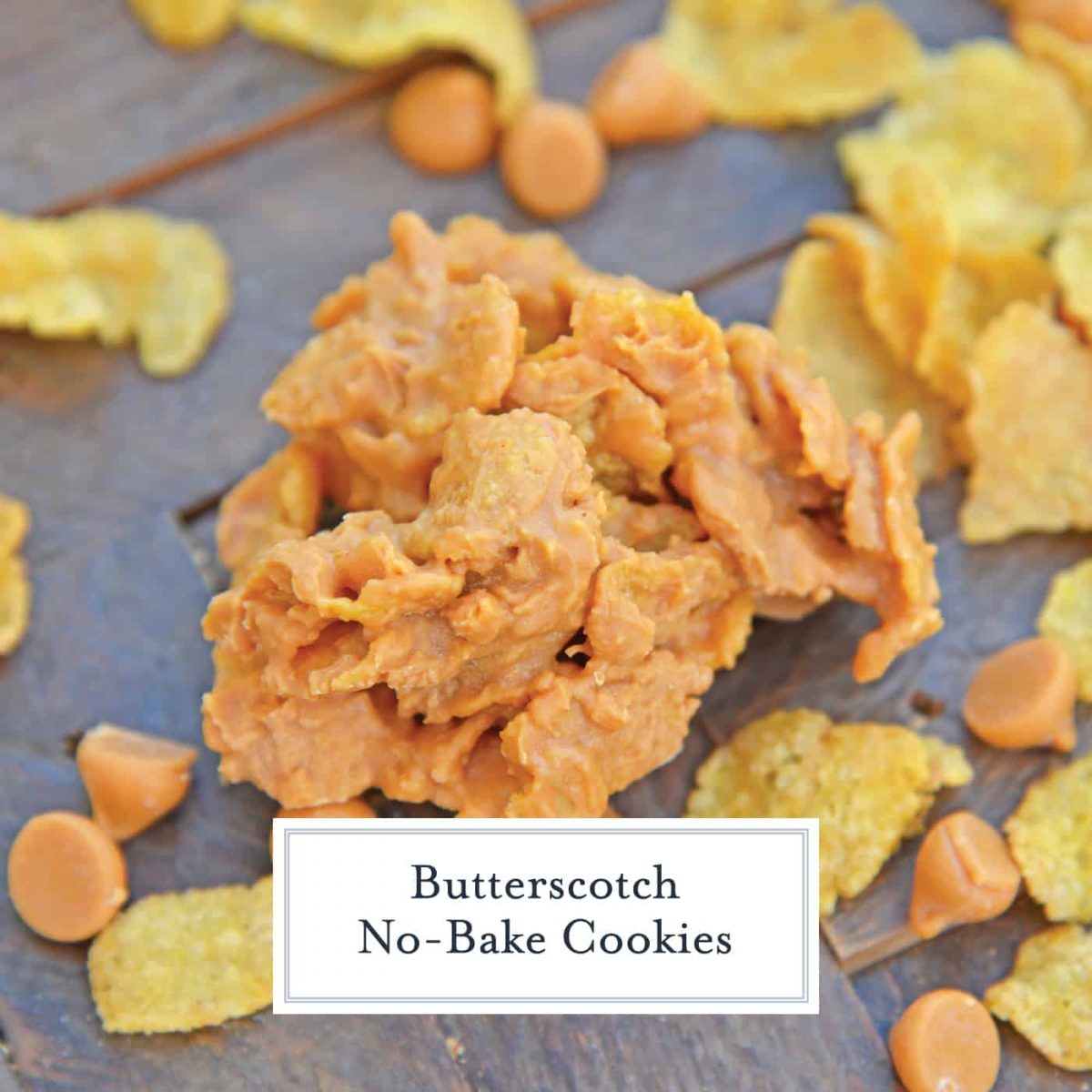 Butterscotch Cookies are a simple, 3 ingredient, no-bake cookie recipe made with cornflakes, peanut butter, and, you guessed it, butterscotch chips. Quick, easy and delicious!
We're entering that time of year again. It is cookie exchange time! And while I typically like to make more complex recipes, this butterscotch cookie recipe is a great option for those weeks when there's just not enough hours in the day.
And, honestly, since becoming a mom, those weeks happen far more often than not. So let's give these simple cookies that don't require an oven pre-heat a high five.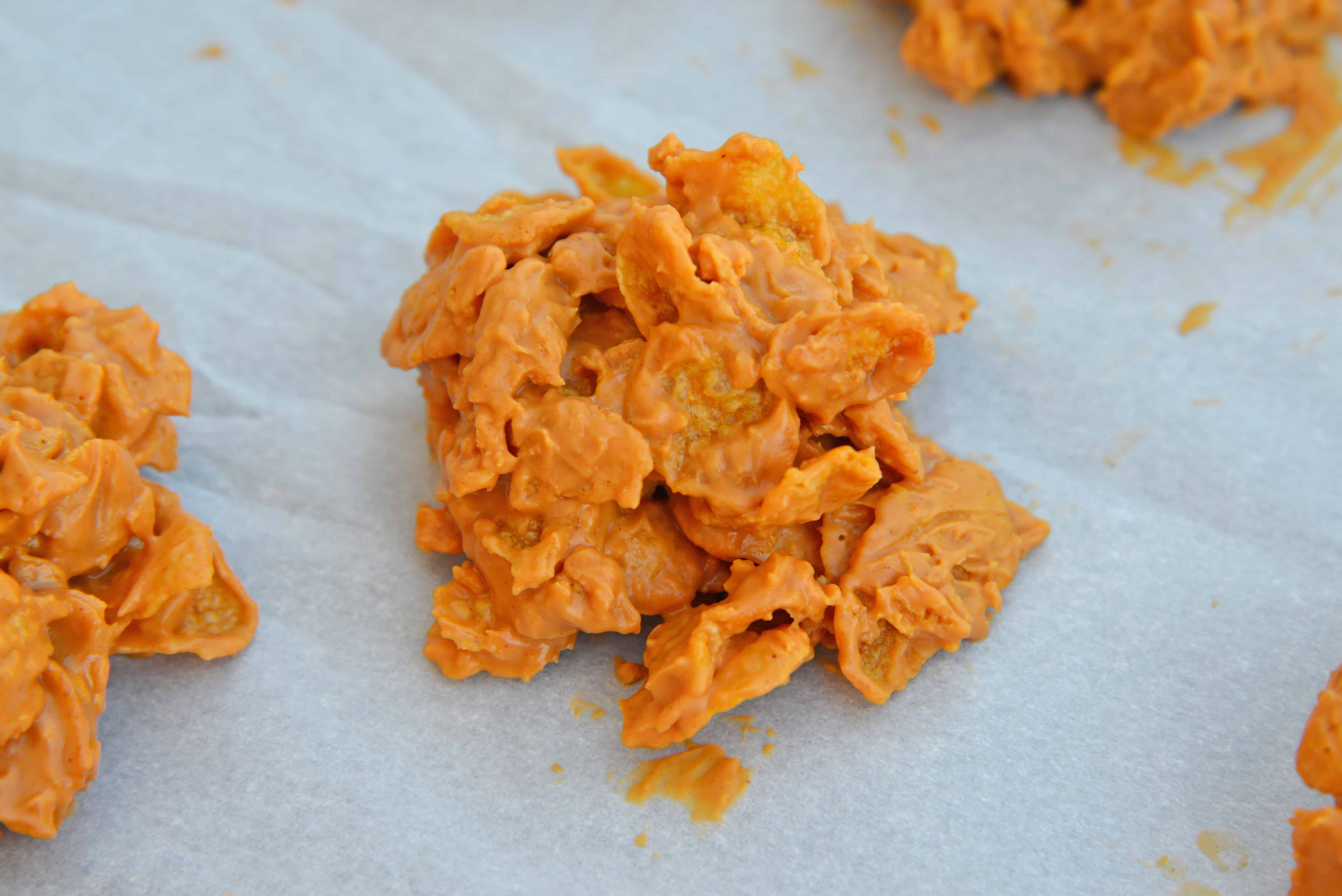 Butterscotch No-Bake Cookies are similar to another no-bake classic, Haystack cookies. Instead of using chocolate, they feature a mixture of butterscotch cups and peanut butter to make a buttery candy crust. Instead of chow mein noodles, you are using flaky corn cereal.
Corn flakes were invented back in 1894 by John Harvey Kellog and thank goodness for that. These flakes hold up perfectly to give you that crisp crunch you are looking for. If they aren't your cup of tea or you need the recipe to be gluten-free, try it with Rice Krispies instead.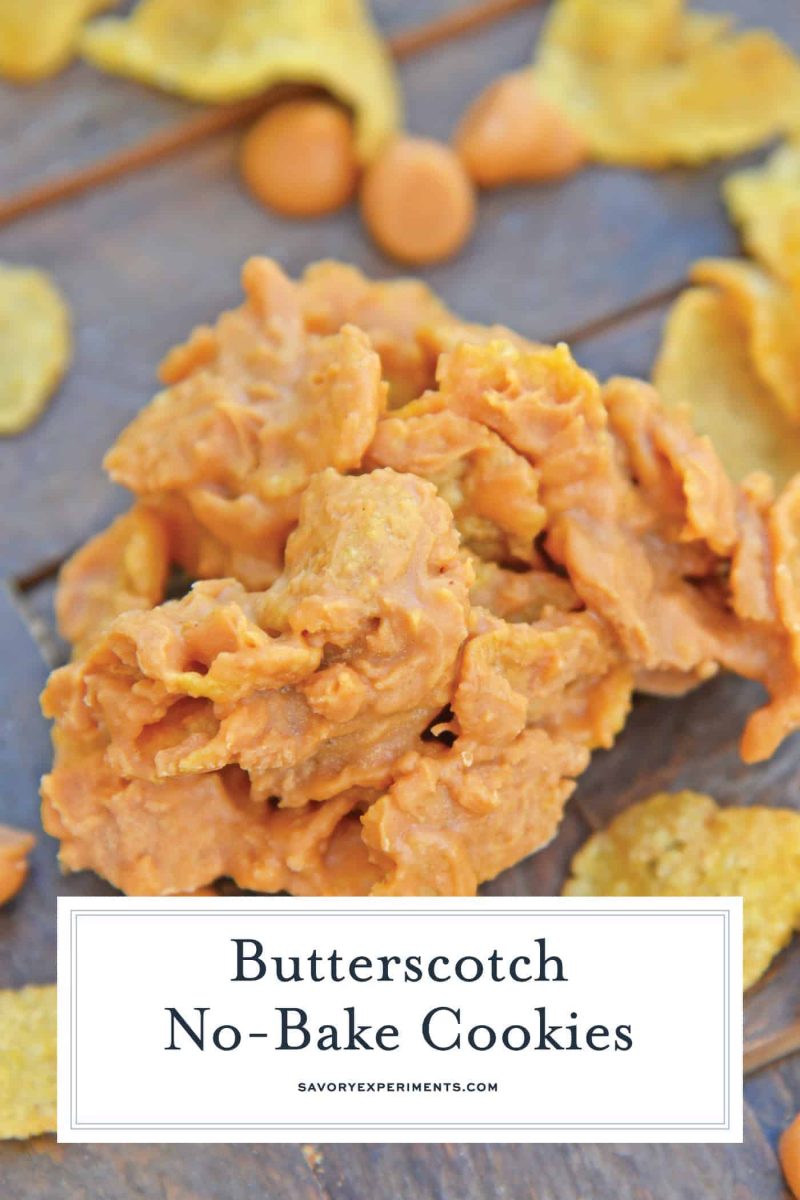 In fact, the process is somewhat similar to making Rice Krispie treats. Warm up the base ingredients coat and you're done. The added element of chilling is the only main difference here.
While I kept this batch pretty simple, there are plenty of add-ins that you could play around with. 1/2 of a cup of chopped, roasted peanuts would be great or even some mini marshmallows.
If you want to go all out, throw in a handful of mini chocolate chips.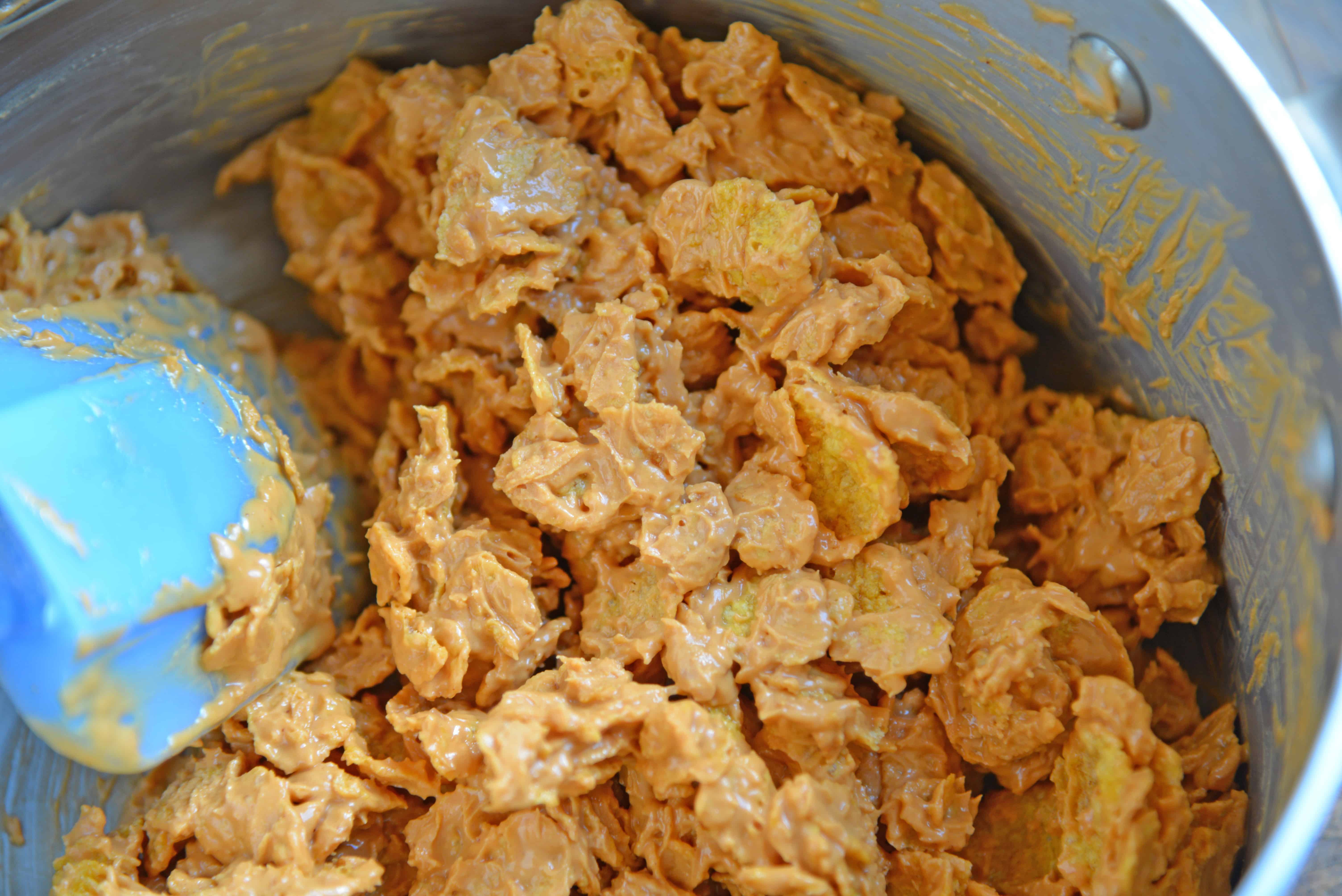 If I'm making a batch of these for a crowd, I will sometimes split the batch between plain Butterscotch Cookies and those with a topping or a mix-in.
For some, the butterscotch can be a bit too sweet. If you feel similarly, try topping this recipe with some chopped up pretzel sticks for a great finish. A pinch of flaky sea salt on top of each cookie before they set will also do the trick.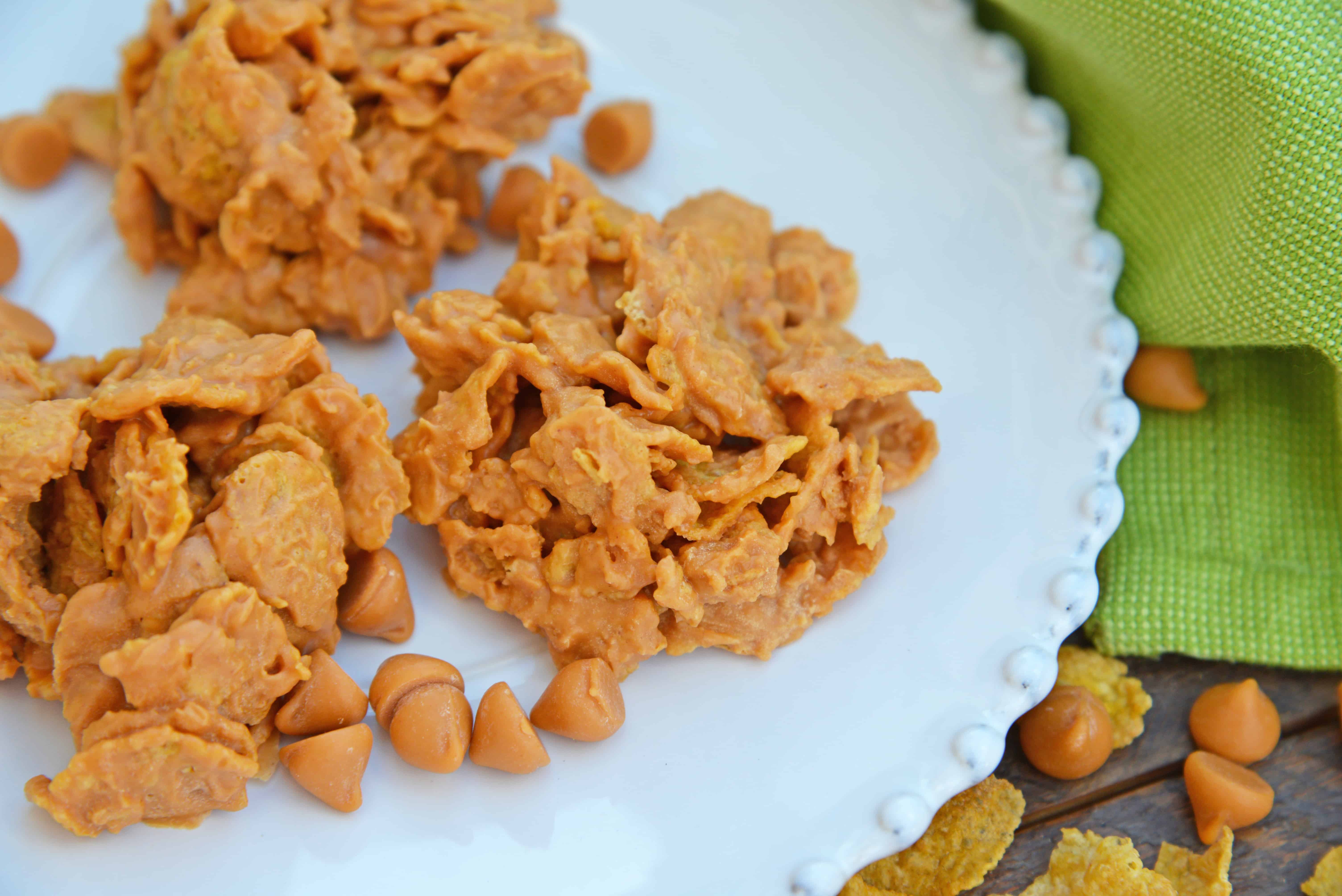 Store these in between layers of parchment paper in the fridge or in an area out of the sun at room temperature for about a week.
These Butterscotch No Bake Cookies are a true delight and nice alternative to sweet, dough-based cookies when you just don't have the time. They're crunchy, peanut-buttery, and bonafide delicious.
You may like these other no-bake recipes:
No Bake Cheesecake Stuffed Strawberries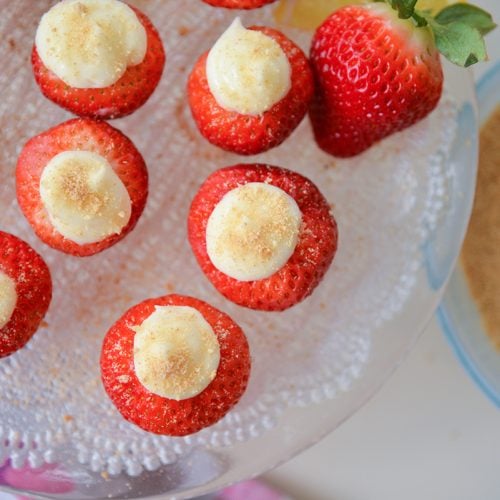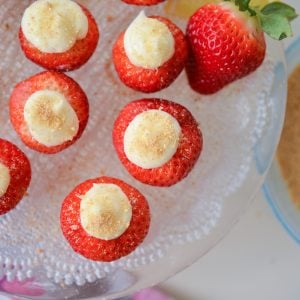 No Bake Cheesecake Stuffed Strawberries are an easy party dessert made with no bake cheesecake and fresh strawberries.
No-Bake S'mores Cookies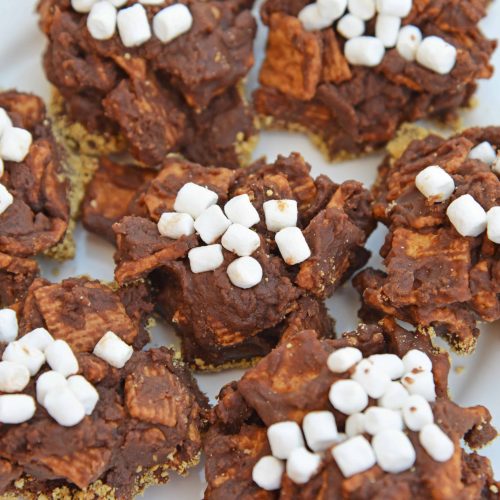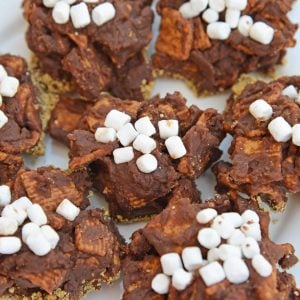 No Bake S'mores Cookies are an easy s'mores recipe made with Golden Grahams and marshmallows. Your favorite s'mores flavor without the bonfire!
No-Bake Chocolate Cheesecake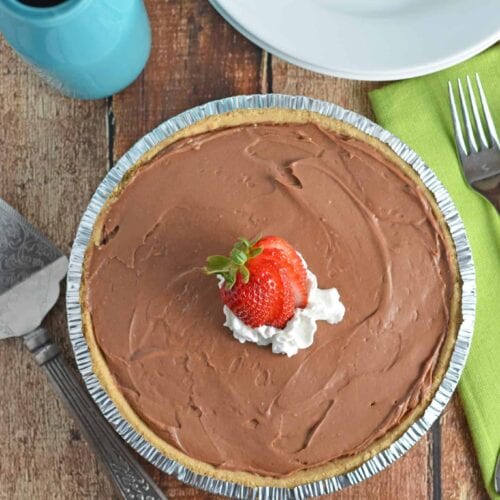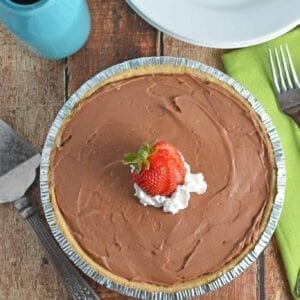 Using a premade crust, the ultra creamy No-Bake Chocolate Cheesecake uses just 5 ingredients and takes minutes to prepare. Make ahead and take to your next party!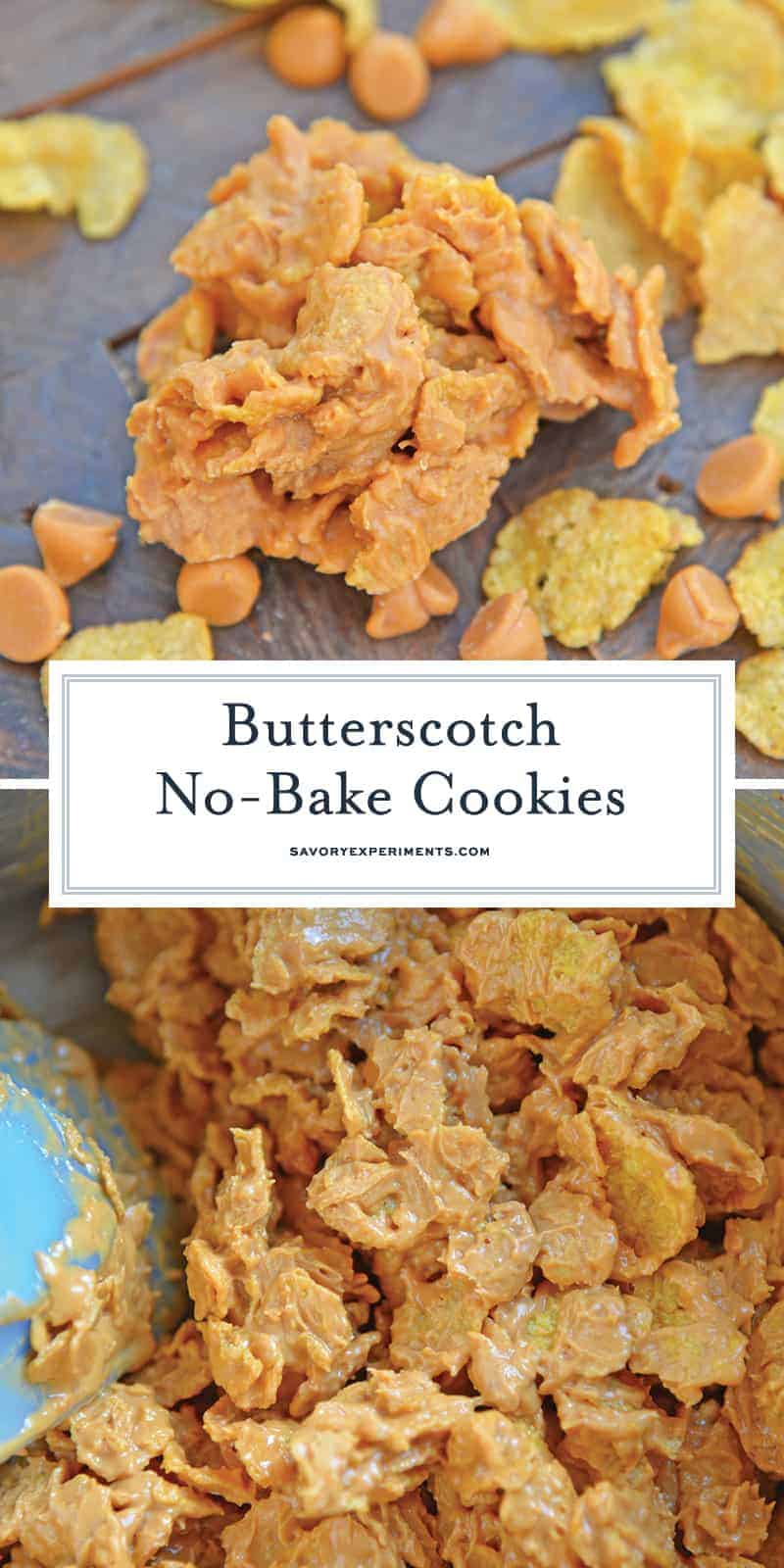 ---
---
Butterscotch No Bake Cookies
Butterscotch Cookies are a simple, 3 ingredient no bake cookies recipe made with cornflakes, peanut butter, and, you guessed it, butterscotch chips. Quick, easy and delicious!
Instructions
In a medium saucepan, melt butterscotch chips and creamy peanut butter until fully incorporated.

Place Corn Flakes cereal in a large mixing bowl. Try to use one larger than you think you need.

Pour butterscotch sauce over corn flakes and toss to coat.

Spoon 2 inch cookies onto a parchment lined cookie sheet.

Refrigerate until hard.

Store chilled or at room temperture for up to a week.

If you've tried this recipe, come back and let us know how it went!
Nutrition
Calories:
69
kcal
|
Carbohydrates:
9
g
|
Protein:
1
g
|
Fat:
2
g
|
Sodium:
73
mg
|
Potassium:
39
mg
|
Sugar:
6
g
|
Vitamin A:
60
IU
|
Vitamin C:
0.6
mg
|
Calcium:
2
mg
|
Iron:
0.9
mg