Do you have a food that you have previously turned your nose up at, for no specific reason, and then tried it and realized what you had been missing? That is me and cornbread. Jalapeno Cornbread Muffins have me turning my cornbread corner.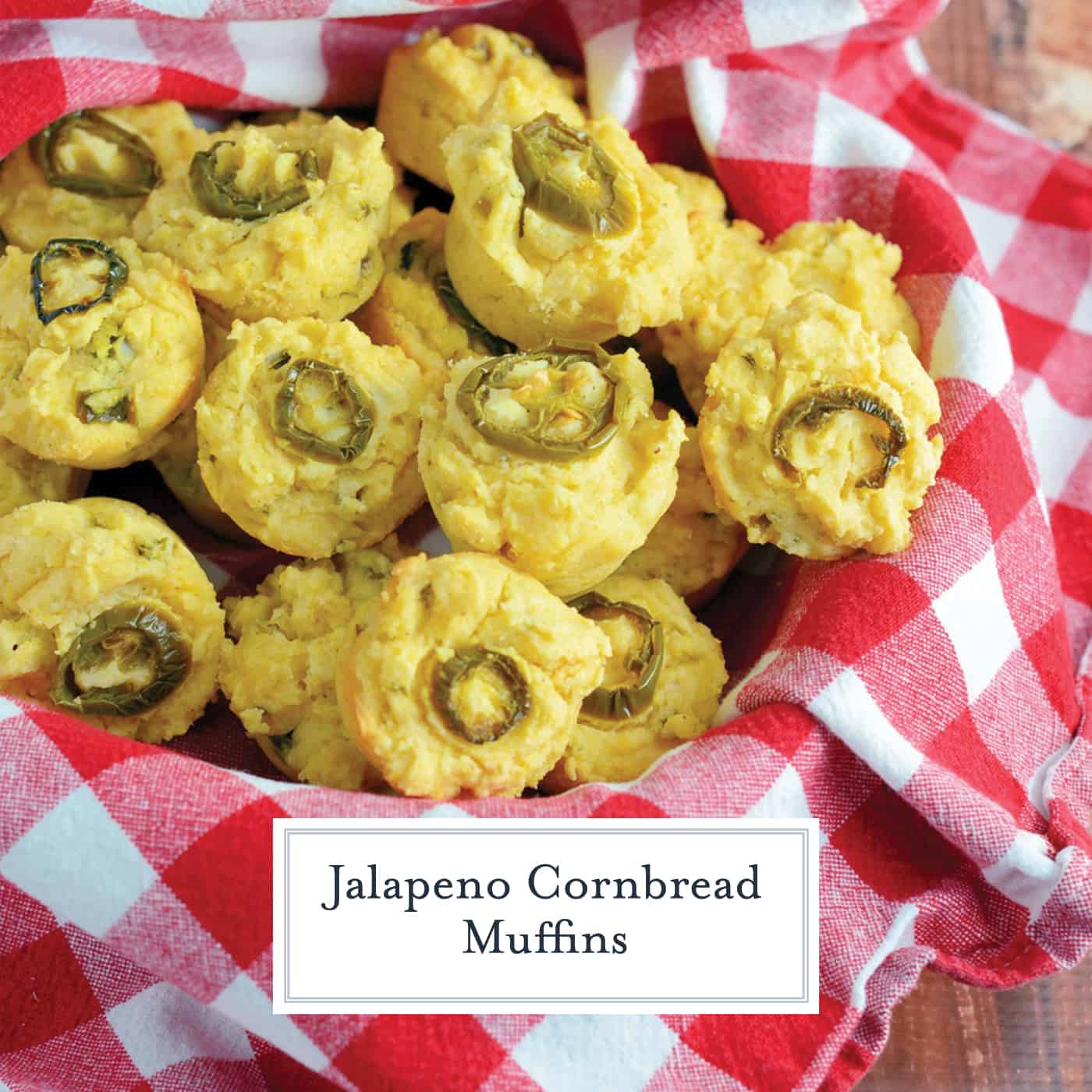 Jalapeno Cornbread Muffins are mini-muffins of sweet cornbread with spicy jalapenos. Perfect for serving with any Tex-Mex recipe and the perfect cornbread for chili!
I do think this story needs a bit of explanation and before I begin, I should tell you that I don't put the blame on anyone but myself.
I think my first experience with cornbread, in general, involved a batch of grainy, dry bread when I was younger. I have forever associated cornbread with a dry bite that leaves you wondering, "why?!" every since.
What I wish someone had told me way back when is that not all cornbread is of the same caliber. The truth of the matter (as I am sure some of you already know) is that good cornbread is delicious.
Please rest assured knowing that I am now obsessed and can't keep my hands off the stuff. It's a "let me stuff my purse with these" kind of love. Talk about a change of opinion.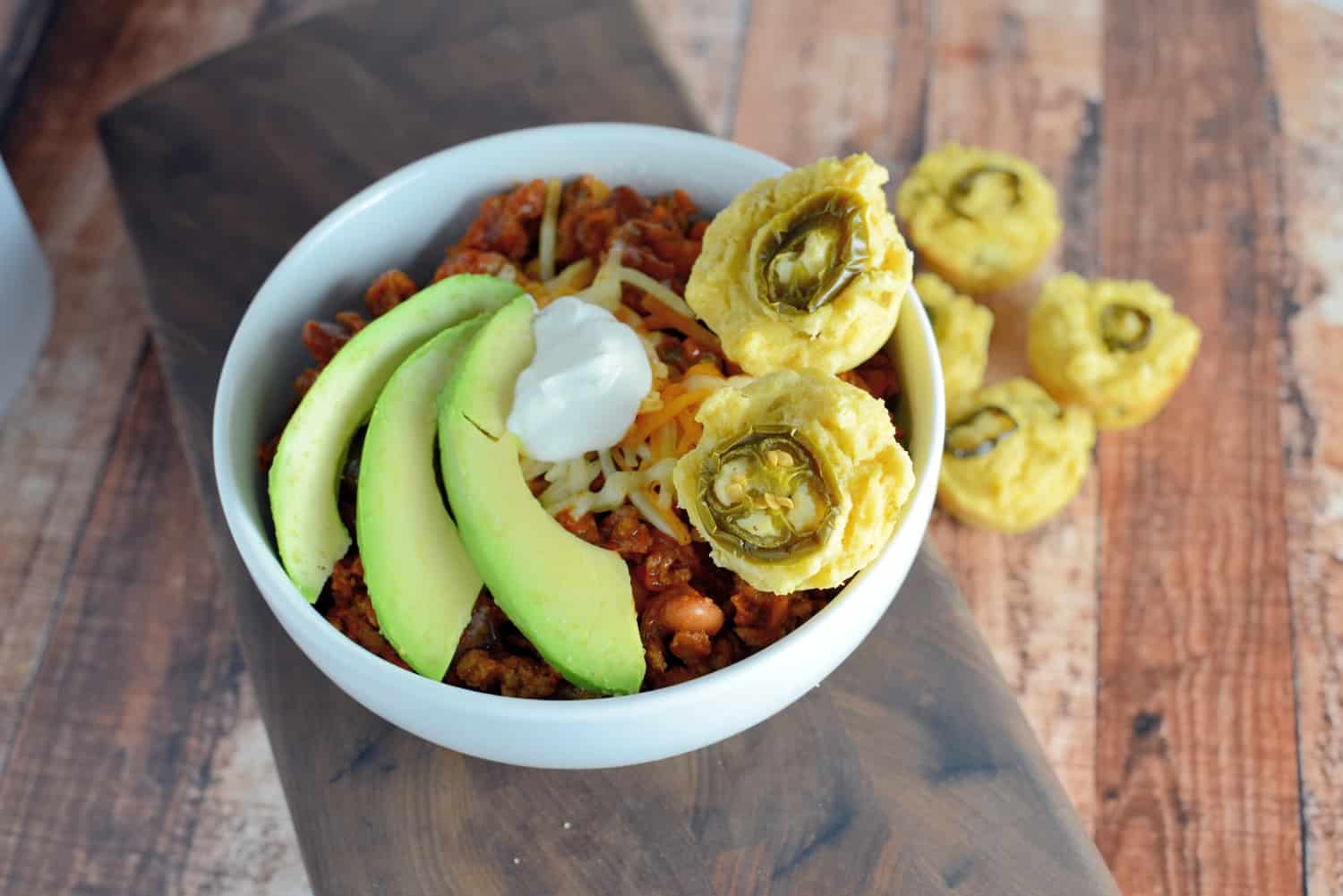 Anywho, I often crave cornbread and request we go out for BBQ just to fill the need. It's so bad that I order more BBQ just to get more cornbread. It is a real problem and now that the secret is out of the bag, hubby will know the ways of my tricky cornbread tactics.
Now that I am on the cornbread bandwagon, the world is my proverbial oyster. I am making it in all sorts of varieties of this deliciousness, like Jalapeno Cornbread Muffins!
These little mini-muffin cornbreads are the perfect two-bite option to serve with soups and stews, particularly chili or at any summer BBQ.
The cornbread is soft and sweet and a touch spicy. The pickled jalapeno is a little milder than a fresh jalapeno but while still having some bite. It is the perfect balance of sweet and spicy.
Did you know that while cornbread is typically thought of as Southern, its roots actually date back to the indigenous people of the Americas? ? It makes sense when you think about it, their main crop was corn.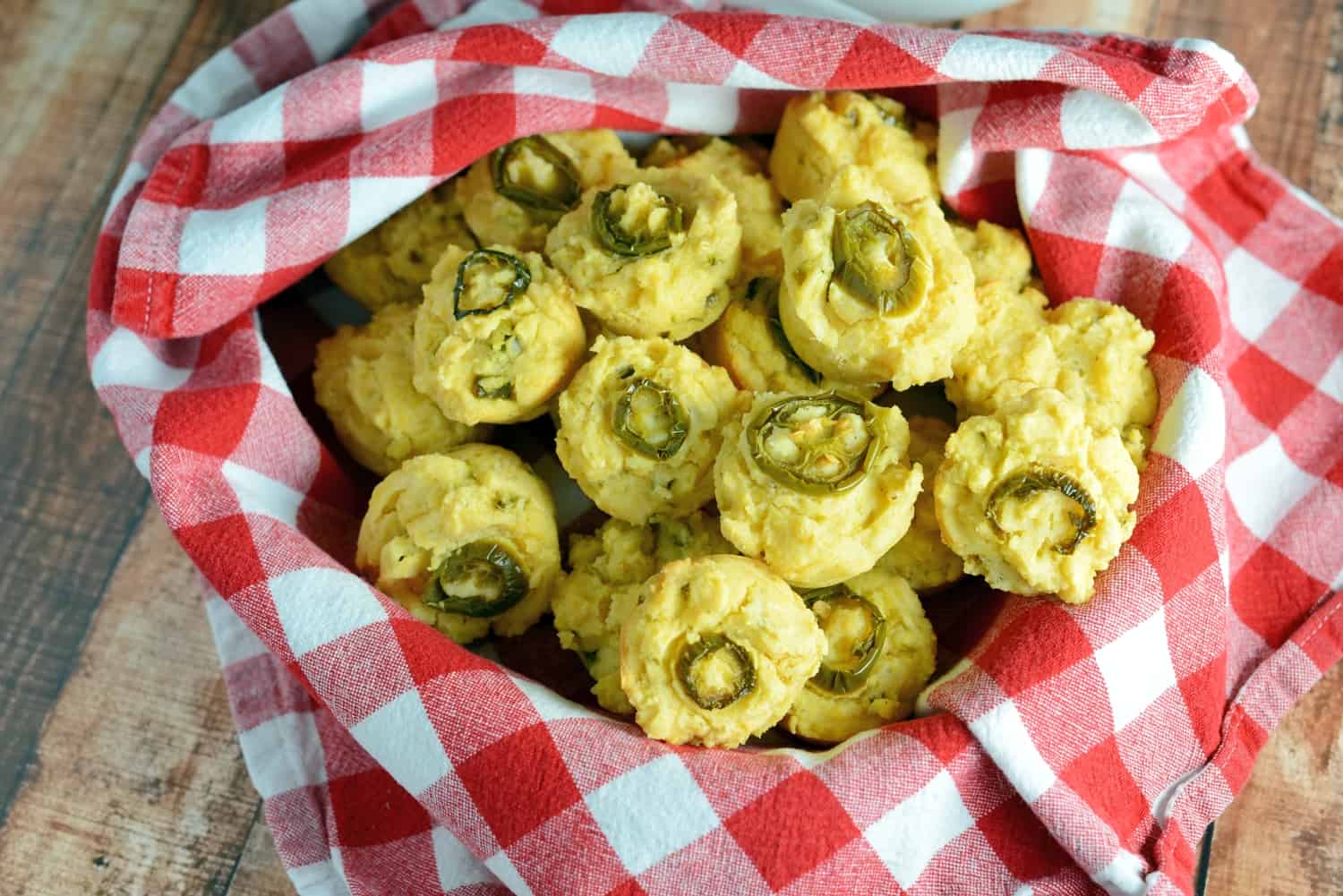 They used a mortar and pestle to break down the kernels and to make all sorts of corn concoctions like grits, flour cornmeal and more; it was a cornerstone of their diet.
Today there are some pretty fancy cornbread recipes, but mine are all fairly basic. The only ingredient you might need to seek out is buttermilk. Or maybe I'm the only one who doesn't have buttermilk on hand at all times?
Believe me, the "special" ingredient is worth it. People will rave over these Jalapeno Cornbread Muffins!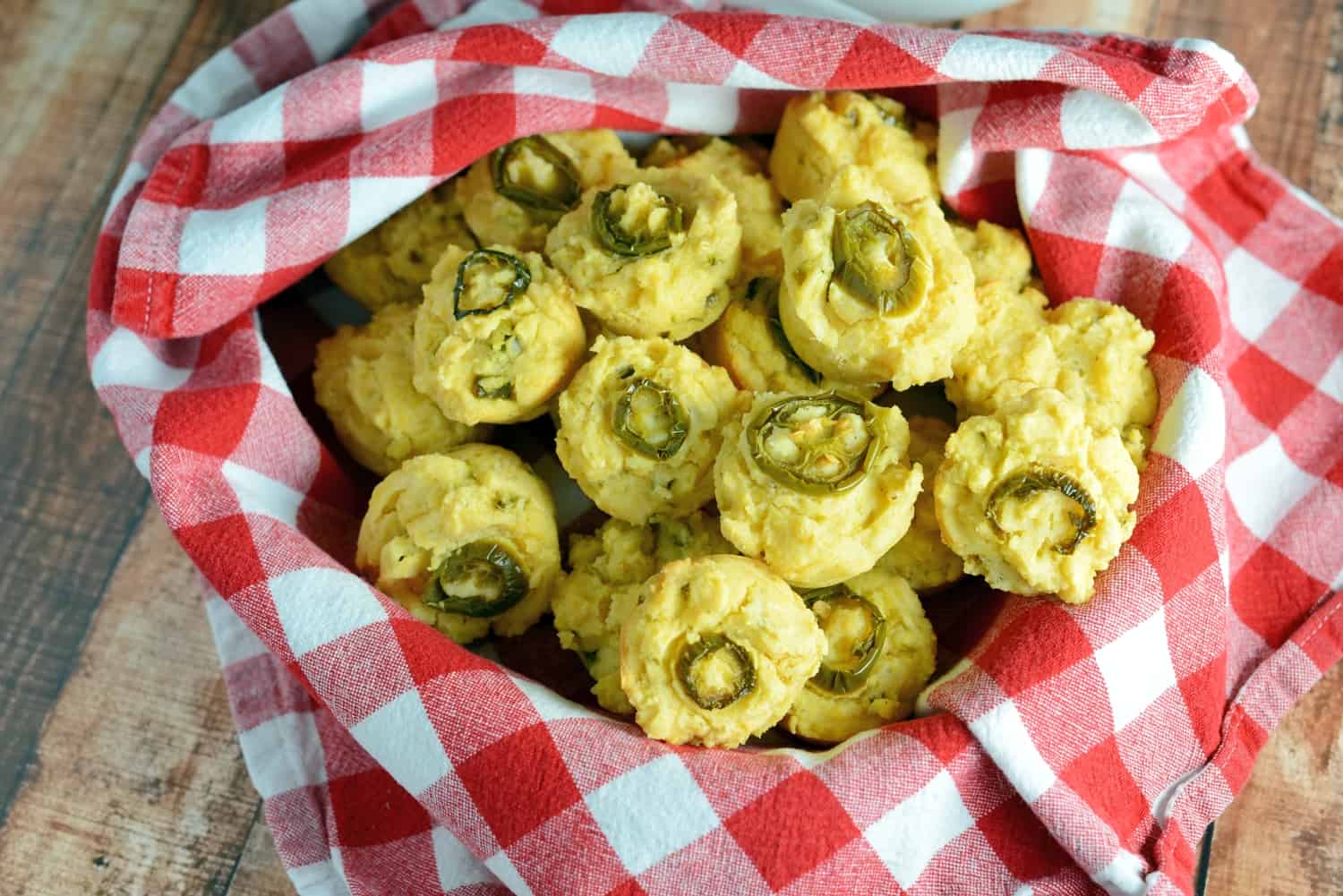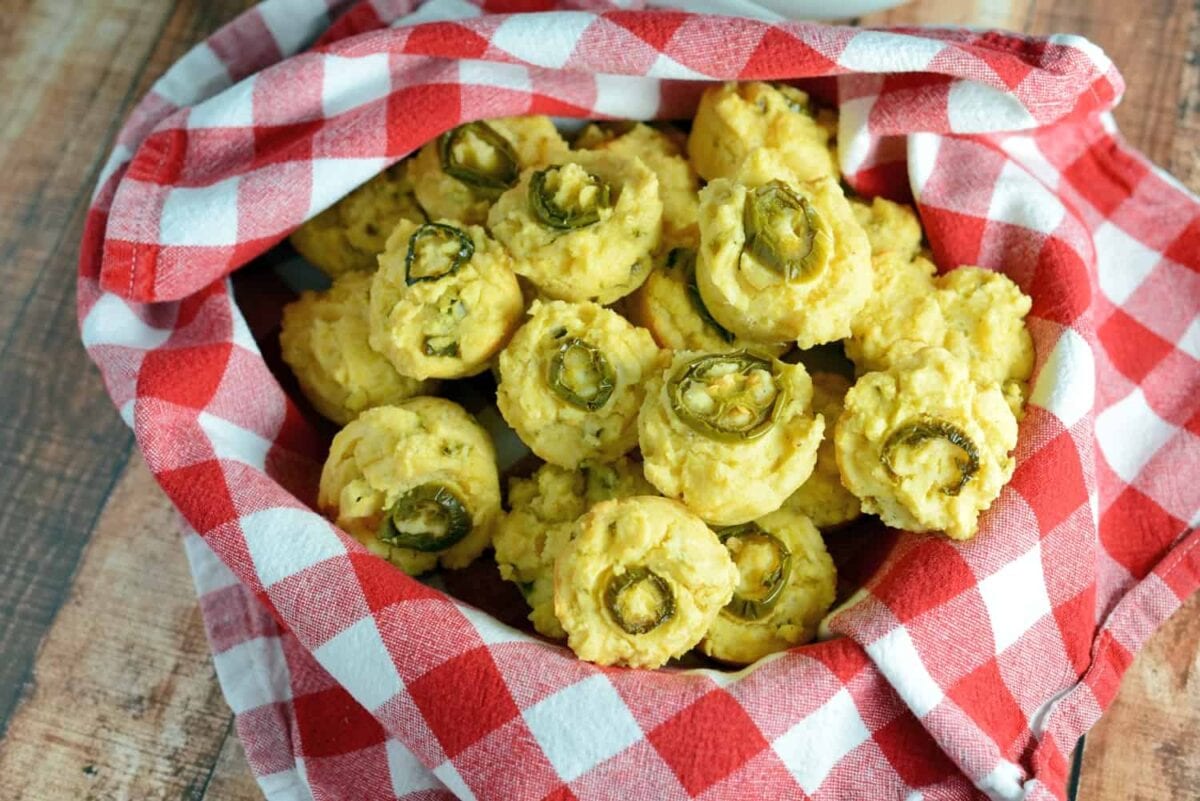 Serve with: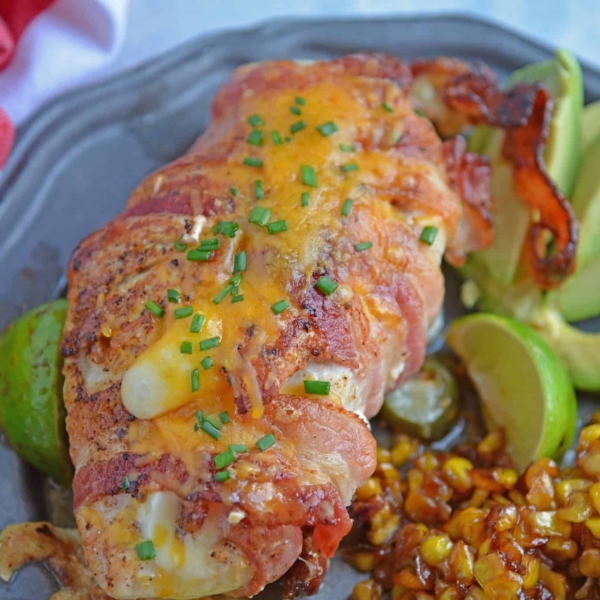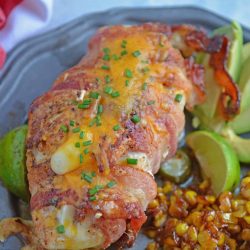 Jalapeno Bacon Wrapped Chicken
Jalapeno Bacon Wrapped Chicken is a cheese stuffed chicken breast recipe using three cheeses and fresh jalapenos. Avocado and lime cool off the hot flavors.
View this recipe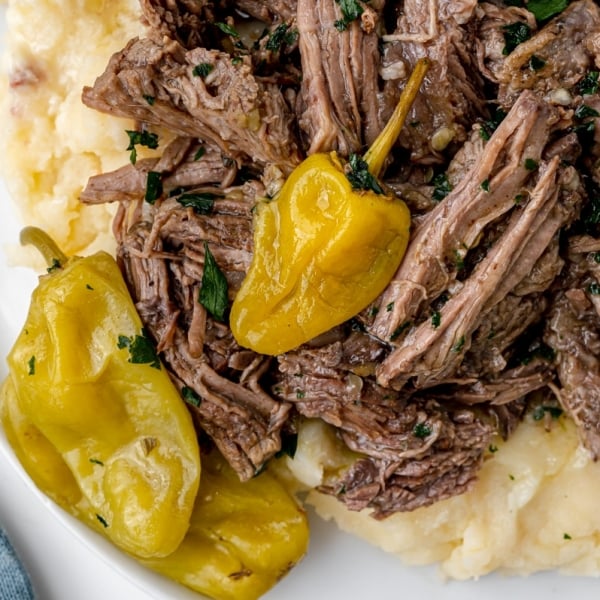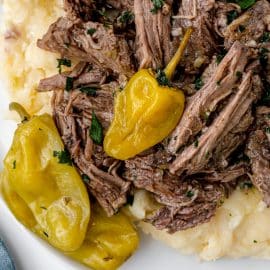 Crock Pot Mississippi Pot Roast Recipe
This easy Mississippi Pot Roast recipe is super tender and so perfect if you're craving comfort food! It's the best pot roast recipe!
View this recipe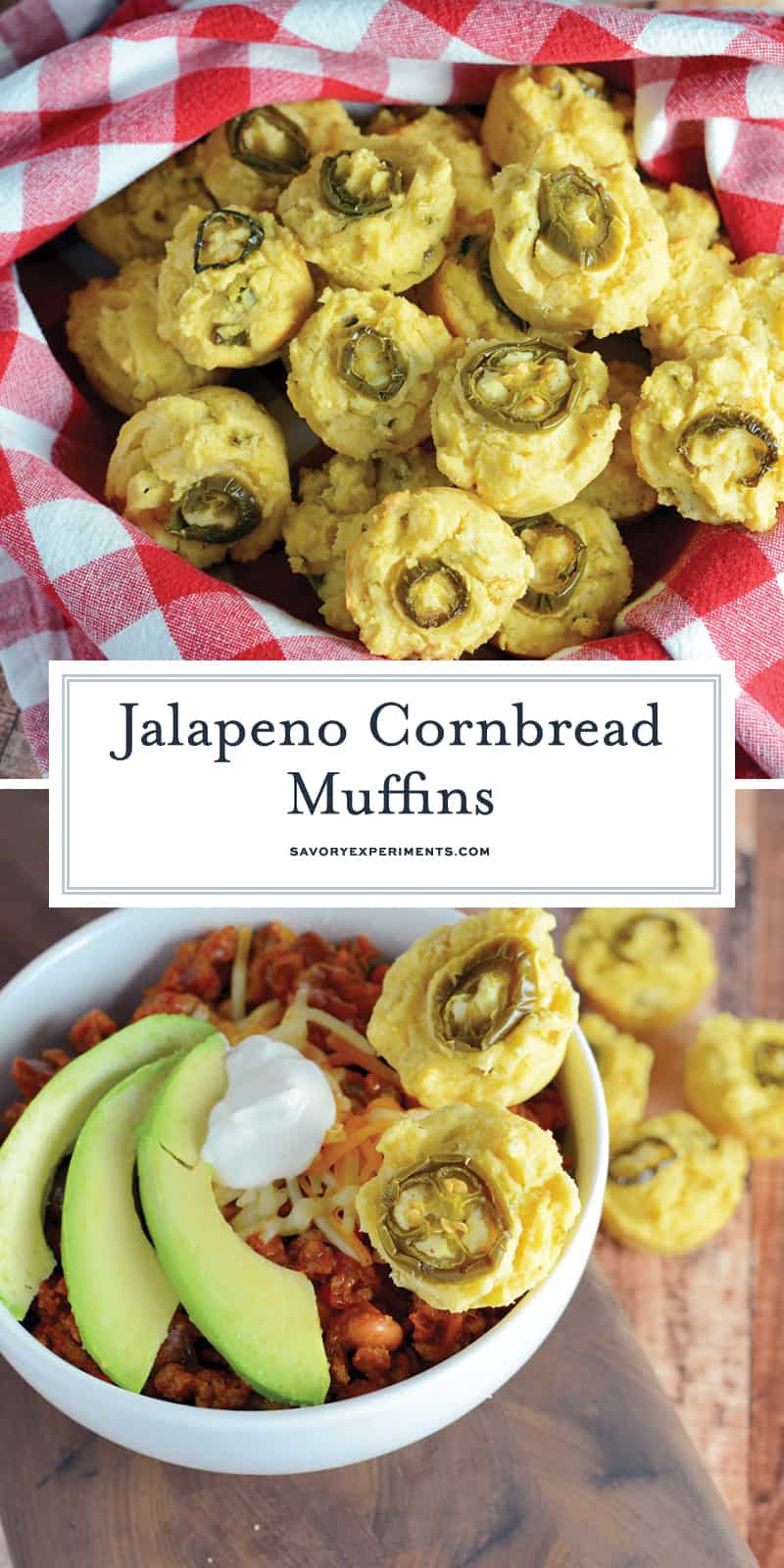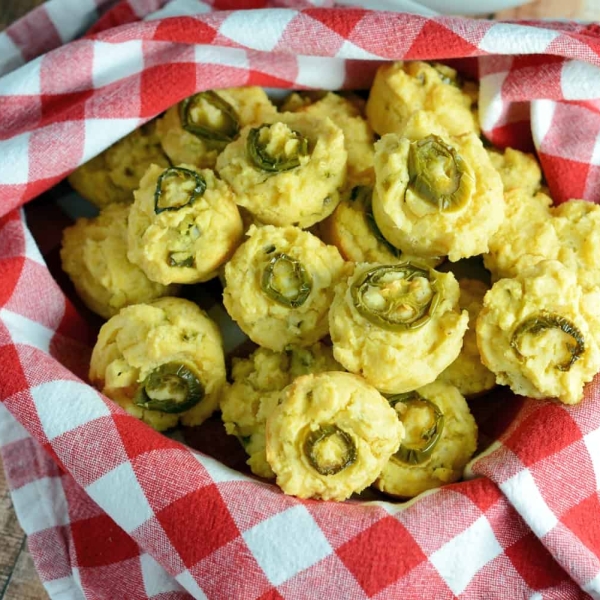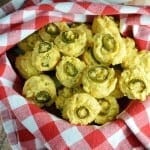 Jalapeno Cornbread Muffins
Jalapeno Cornbread Muffins- Mexican cornbread muffins, make full or mini. Simple to make, no Jiffy mix needed. These jalapeno cornbread muffins are great with chili or to make cornbread stuffing!
Instructions
Preheat the oven to 350 degrees and lightly coat a muffin tin (or mini muffin tin) with cooking spray.

Cream together melted unsalted butter and sugar. Add egg, buttermilk, minced jalapenos and mix well.

Sift together flour through salt to remove any lumps. Mix until fully combined, batter will be a little lumpy. Do not over mix!

Spoon batter into muffin tins, filling 3/4 of each tin. Place a whole jalapeno slice on the top of the batter in each muffin tin.

Bake for 10-12 minutes for mini muffins or 15-17 minutes for large muffins, or until the tops spring back when gently touched and are a puffy, golden yellow.

Serve warm. If made ahead of time, warm before serving. Enjoy your Jalapeno Cornbread Muffins!

If you've tried this recipe, come back and let us know how it was!
Nutrition
Calories:
109
kcal
,
Carbohydrates:
14
g
,
Protein:
1
g
,
Fat:
4
g
,
Saturated Fat:
2
g
,
Cholesterol:
18
mg
,
Sodium:
145
mg
,
Potassium:
60
mg
,
Sugar:
4
g
,
Vitamin A:
215
IU
,
Vitamin C:
0.4
mg
,
Calcium:
19
mg
,
Iron:
0.6
mg