With fresh ingredients like ginger, lime juice and cilantro, you are well on your way to making this easy Green Curry Sauce!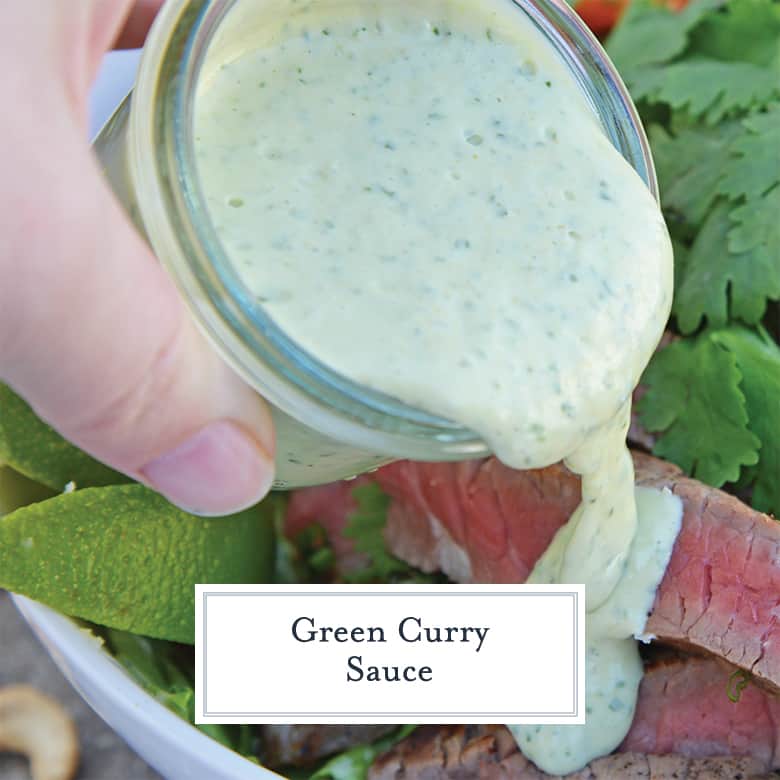 If you are a fan of Thai food, you have got to try this Green Curry Sauce recipe! Made with ingredients like lime juice and fresh ginger, it's bursting with flavor!
So if you have been following Savory Experiments for any length of time, you know how much I love making my own sauces and condiments. From homemade mayonnaise to homemade buffalo sauce and everything in between, homemade sauces are the best!
I love that you can customize the amount of spice, the consistency and even the flavor of homemade condiments.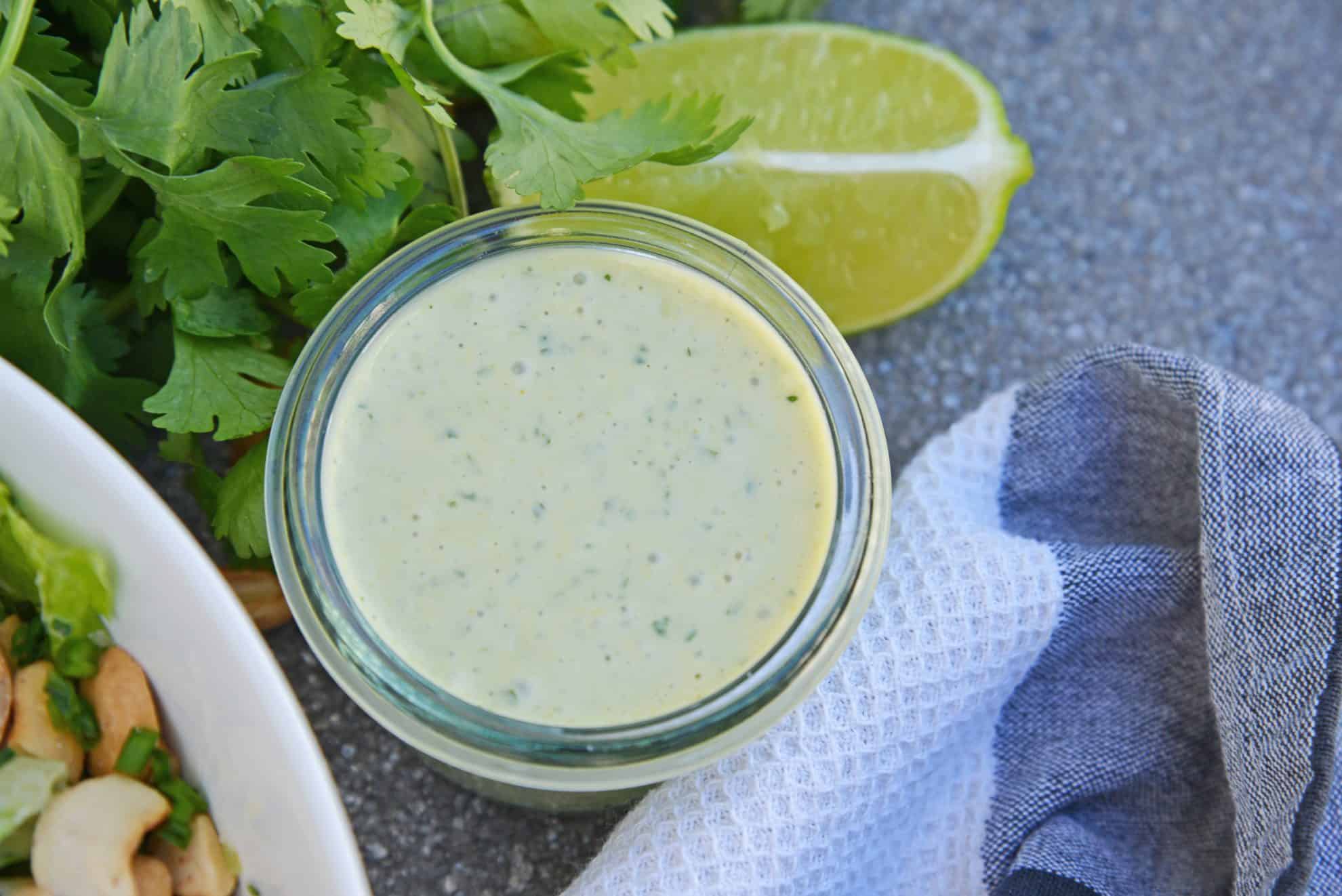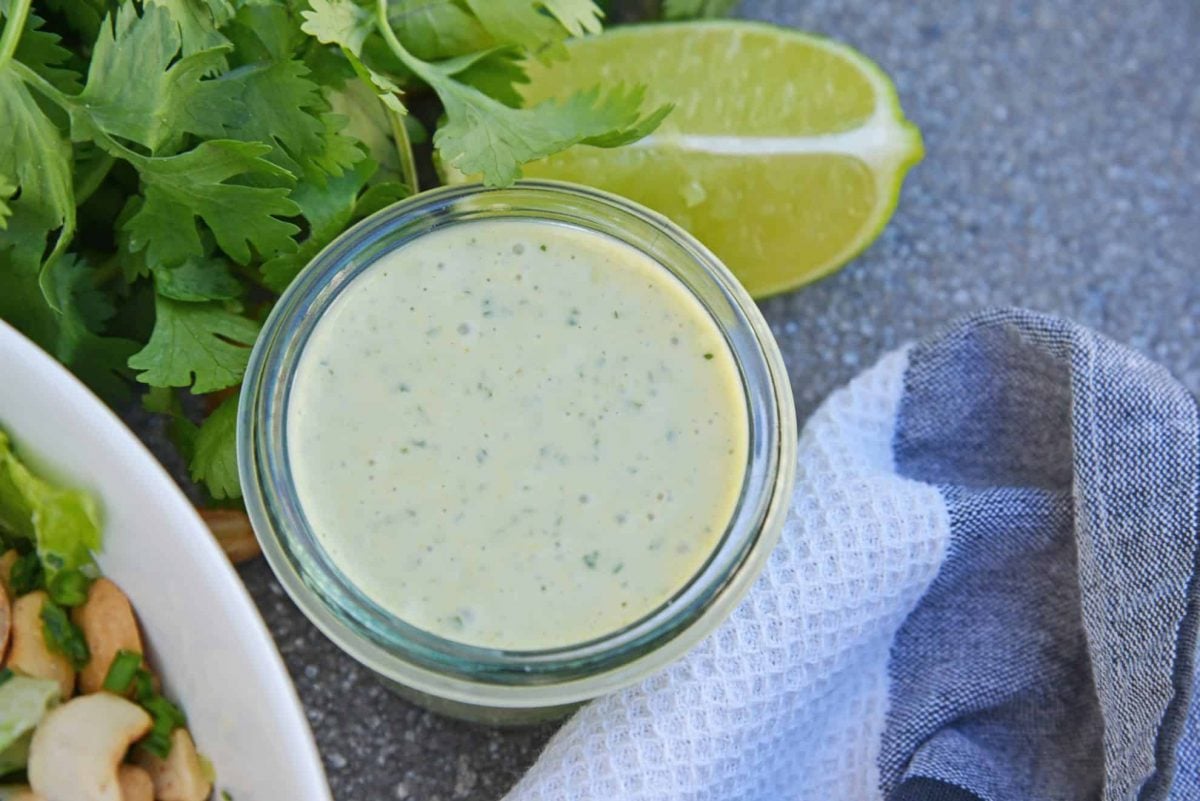 I especially love that they don't have all of the extra preservatives and ingredients-you-can't-pronounce that their store bought counterparts have.
So in my quest in making recipes for alllll the sauces, I realized I was missing a really good green curry sauce. And with how versatile it is, I just knew I had to make one!
Have you ever had the green curry sauce that they serve at Thai restaurants? They usually use it as a dipping sauce for vegetables and it is out-of-this-world good!
That is exactly what this recipe is! It's full of fresh Thai flavor and it will make you fall in love after one bite.
Just in time for back to school, this easy sauce makes cooking dinner a cinch! Whether you use it to top noodles or rice, or even use it as a dip for veggies like red peppers or cucumbers, this sauce takes any meal up a notch.
So in order to make this green curry sauce, you will need to acquire a few ingredients that aren't necessarily "pantry staples." Green curry paste, coconut milk and fish sauce being some of them.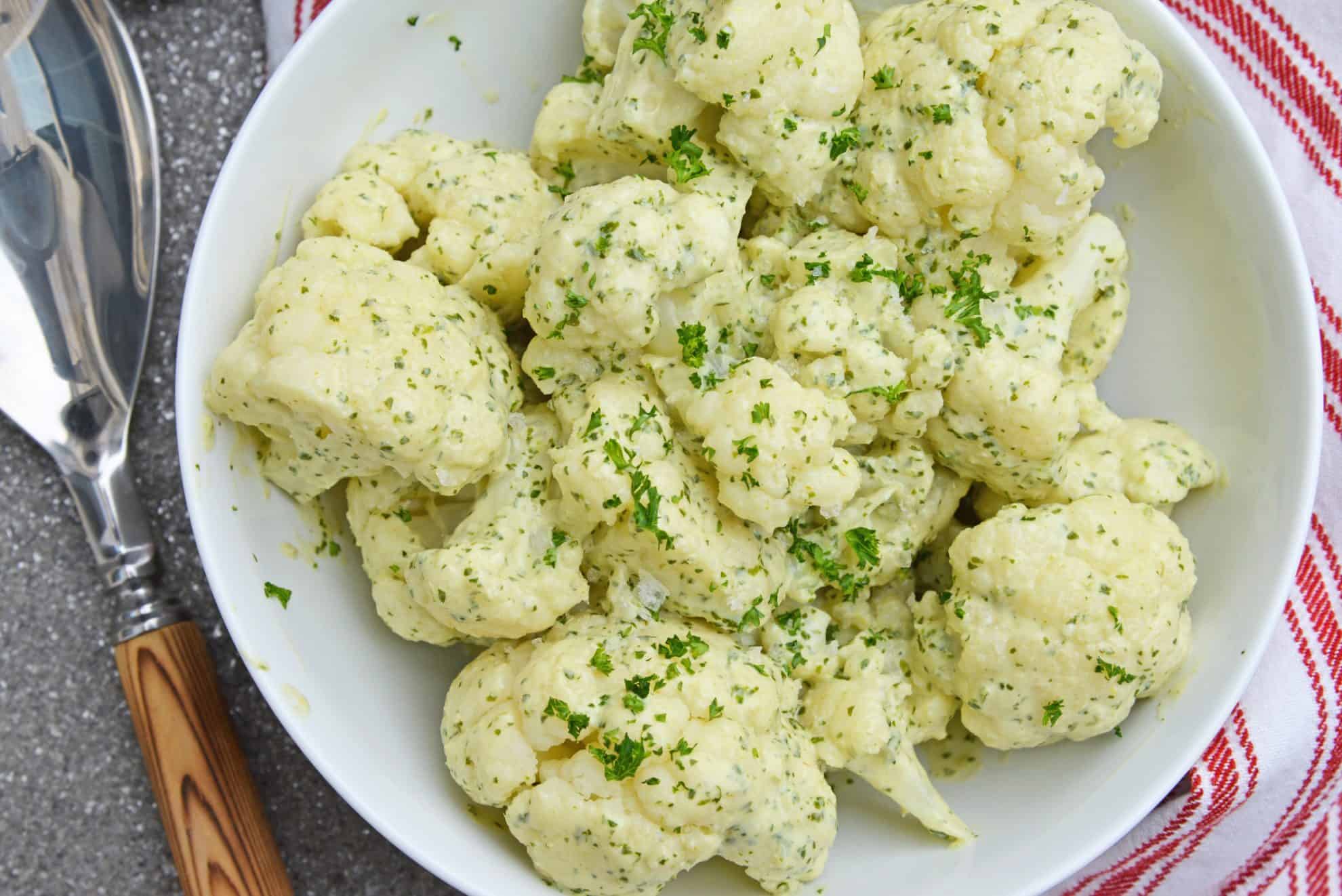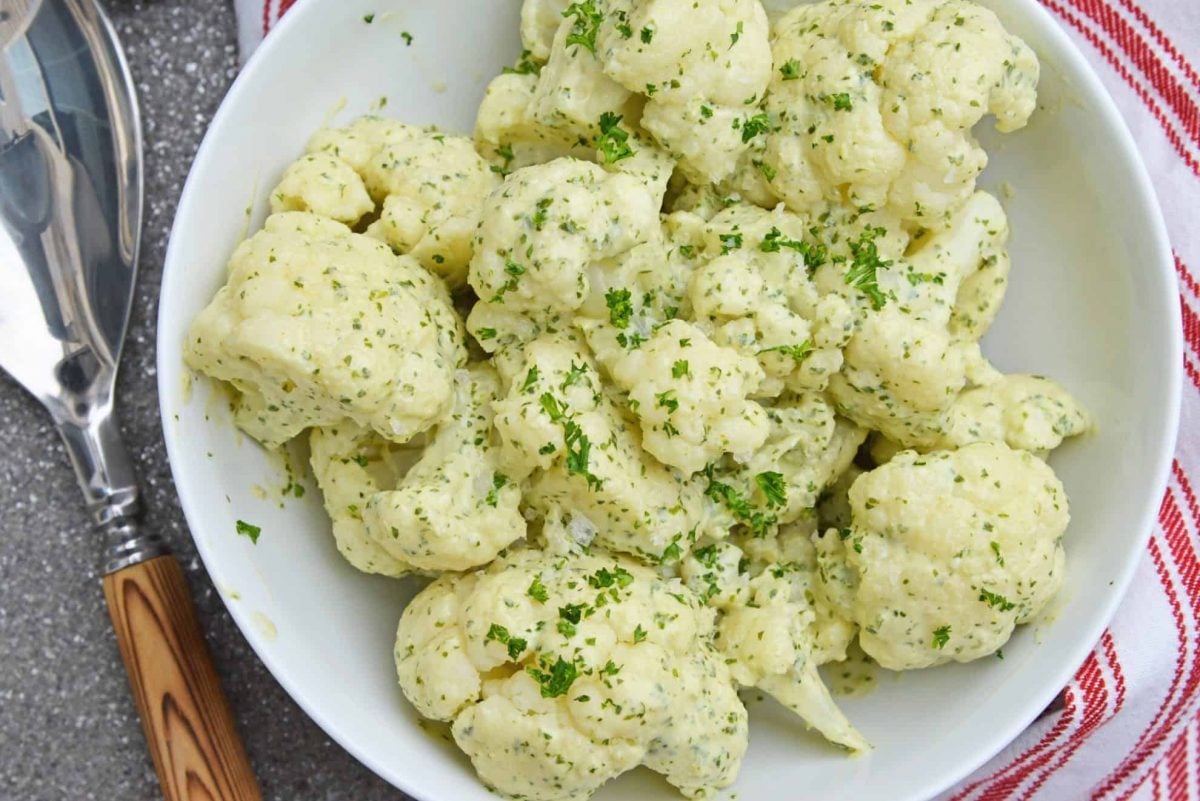 Although they might not frequent your pantry shelves, they are easily found at your local grocery store.
You start by heating the peanut oil in a saucepan over medium high heat. Add in the freshly grated ginger and green curry paste and saute for about one to two minutes.
Next you will add in the coconut milk, fish sauce, lime zest and juice, sugar and salt. Whisk everything together very well and bring to a slow simmer, allowing the flavors to meld together.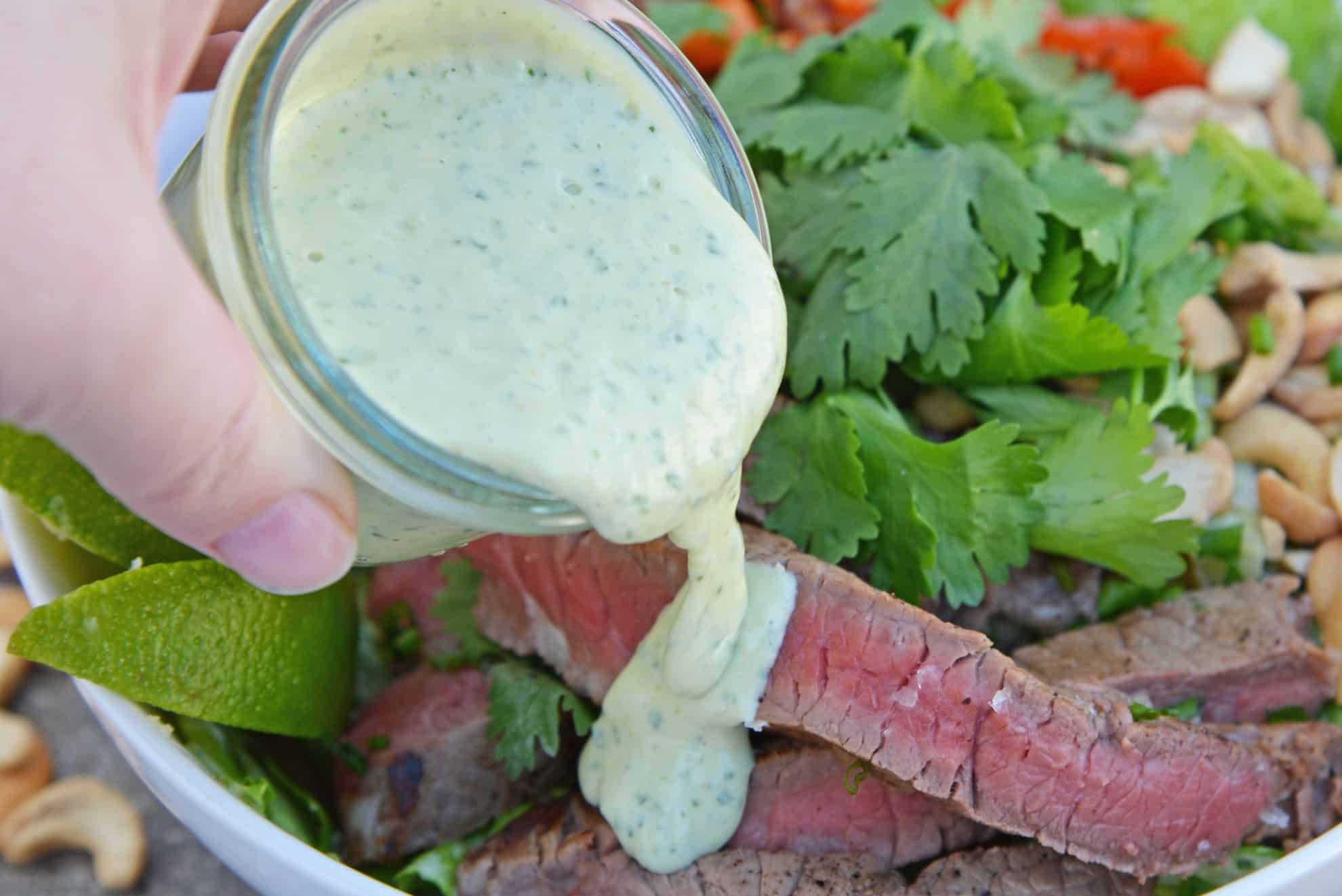 After simmering, remove the pan from the heat and transfer the ingredients to a small food processor. Add the cilantro and Greek yogurt and blend in the food processor until smooth.
And voila! You've got yourself a super delicious, slightly exotic homemade sauce recipe.
My favorite way to use this green curry sauce is to add it to a salad. It has so much flavor that you won't even need to use a salad dressing!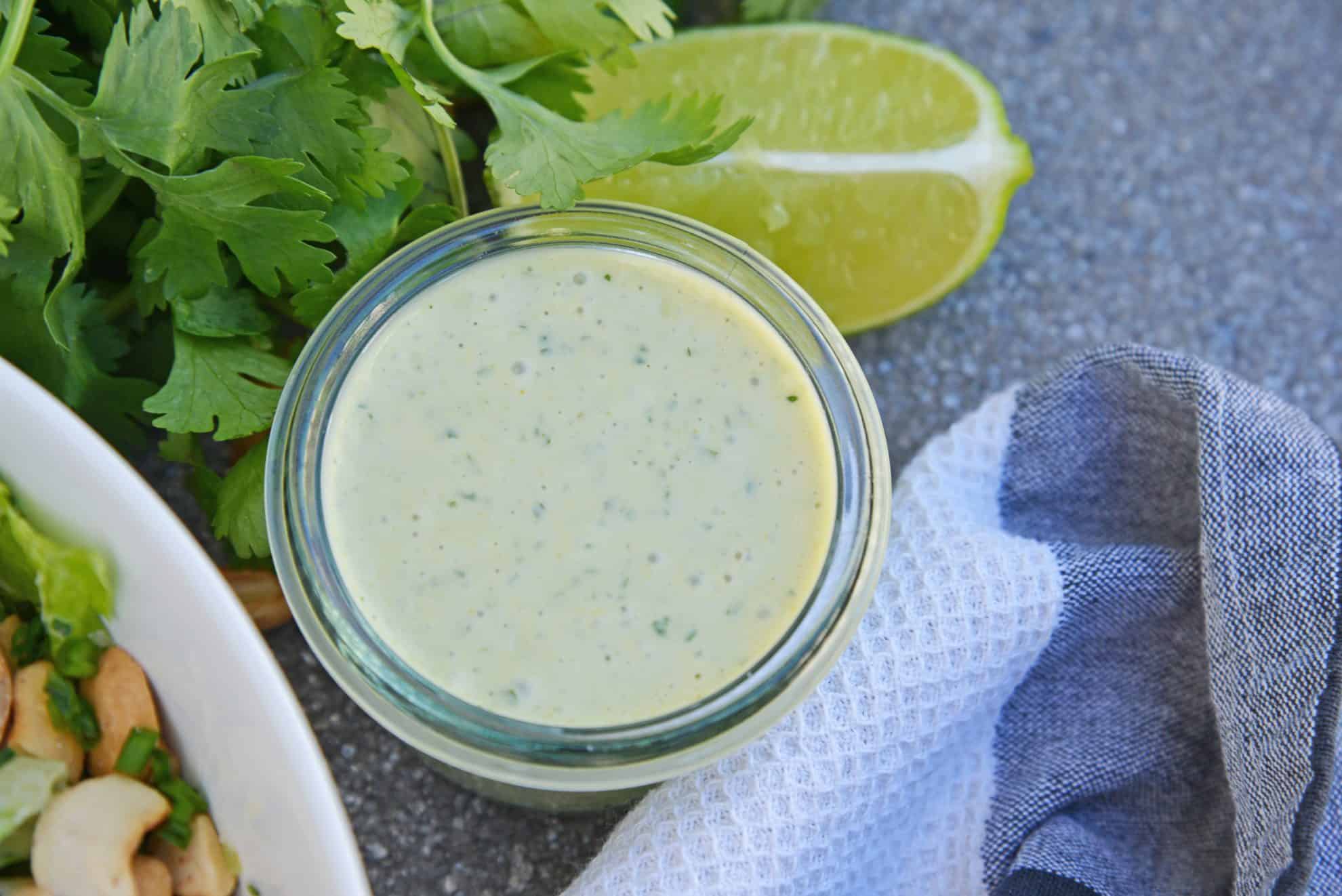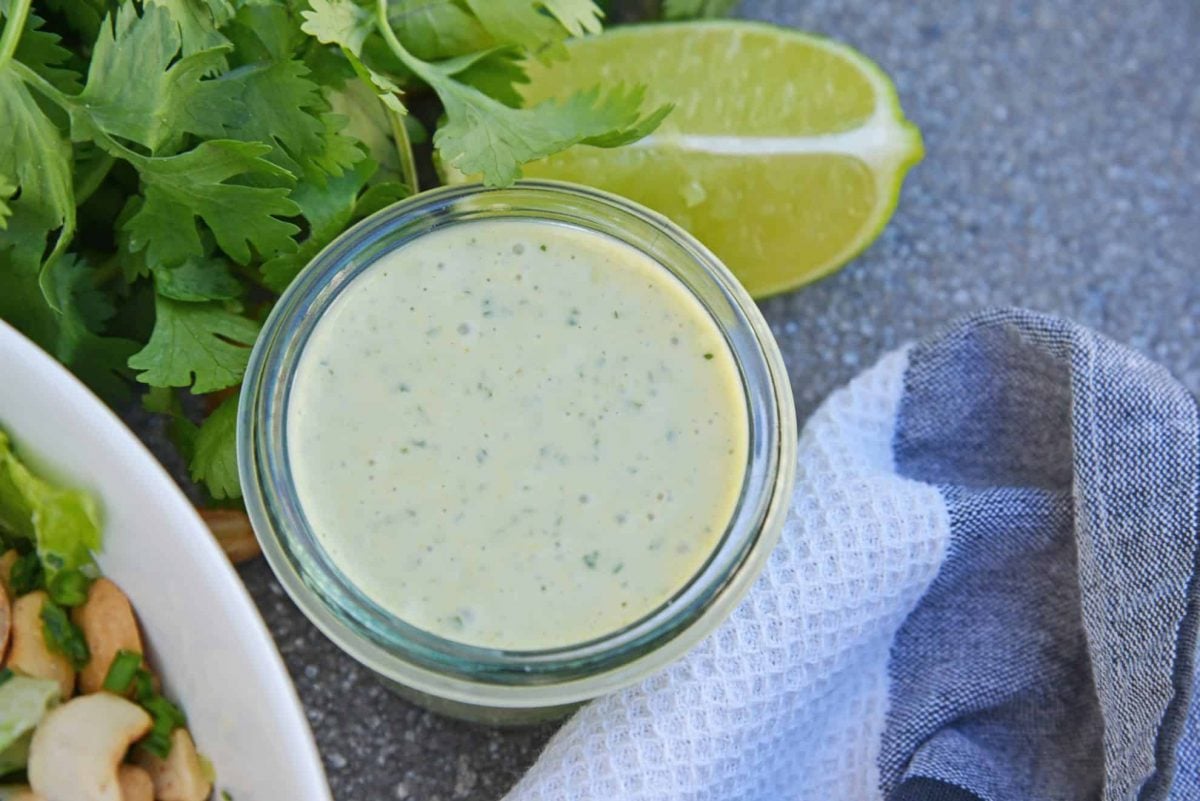 Questions you may have about Thai green curry:
What is green curry sauce? Curry is made up of a mixture of intricate spices and herbs, which commonly include cumin, turmeric, garlic, coriander, and fresh or dried hot peppers or chillies.
The most common types of curries that you probably recognize are butter chicken, chicken curry, shrimp curry, green curry, chicken tikka masala, or (like this one) Thai curry.
A lot of curry recipes also use ingredients like kaffir lime leaves or even basil leaves. If you like those flavors, you can certainly add your own twist to this recipe by throwing some in!
How to use green curry sauce? There are so many delicious ways to use curry sauce! You can use it as a topping for meats and seafood like chicken breast and salmon.
You can use it to add flavor to a starch like rice noodles or jasmine rice. Or you can even use it as a dip or topping for veggies (raw or cooked) like bell peppers or broccoli. The options are endless!
Is green curry sauce vegan? This particular recipe uses Greek yogurt and fish sauce, both of which are not vegan. However, there are a few good vegan recipes out there like this one!
What is the difference between red curry sauce and green curry sauce? Red curry is very similar, and also Thai in descent. A lot of the ingredients are even the same; however, it uses red curry paste rather than curry paste.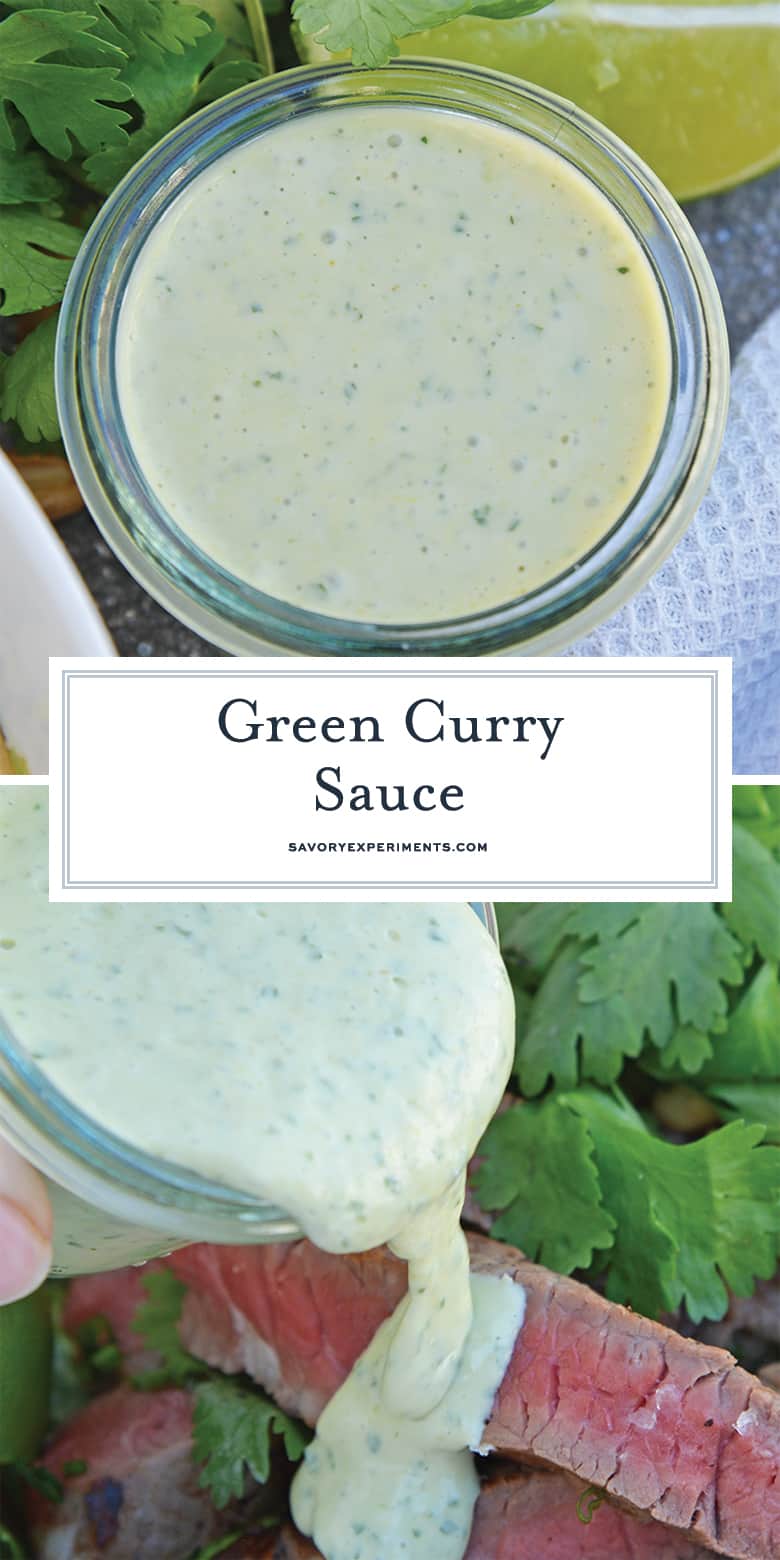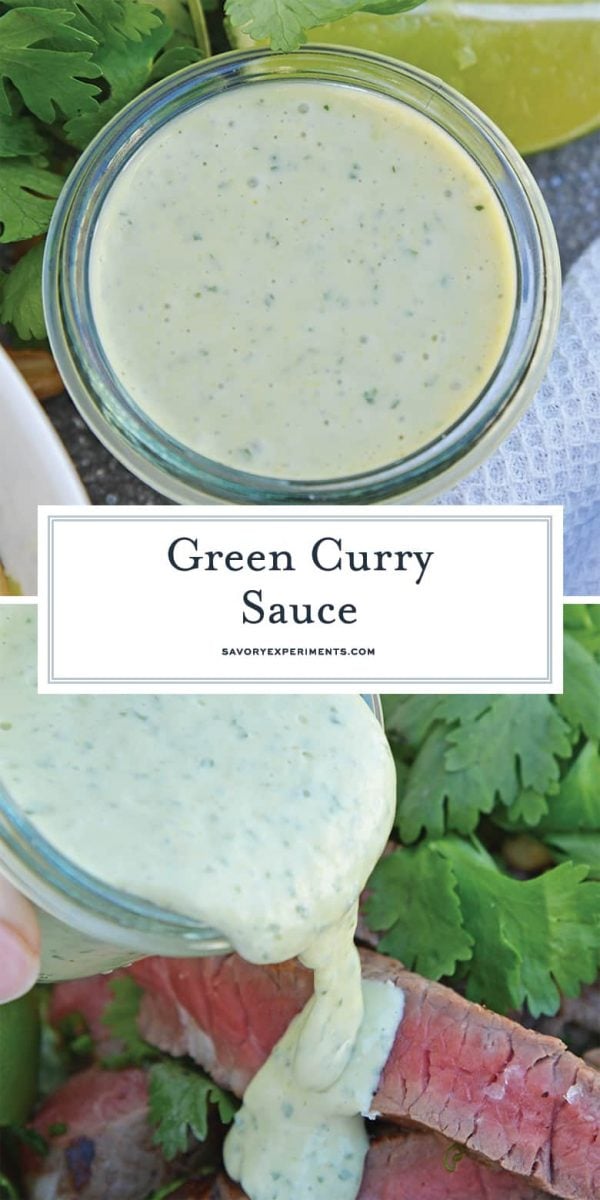 Check out these recipes that use curry sauce: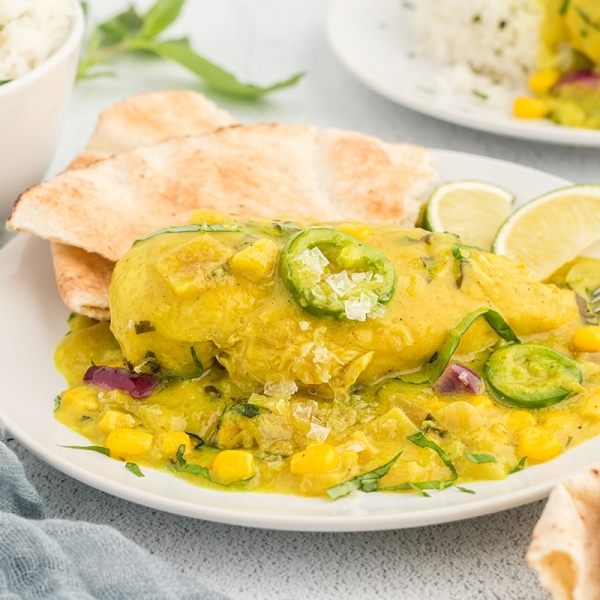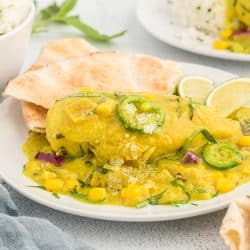 Coconut Curry Chicken Recipe
Chicken curry is an easy, stovetop version of the classic Indian dish using coconut milk, basil, cilantro, jalapenos corn and lime juice. Adjust the heat for the easy chicken curry recipe.
See The Recipe!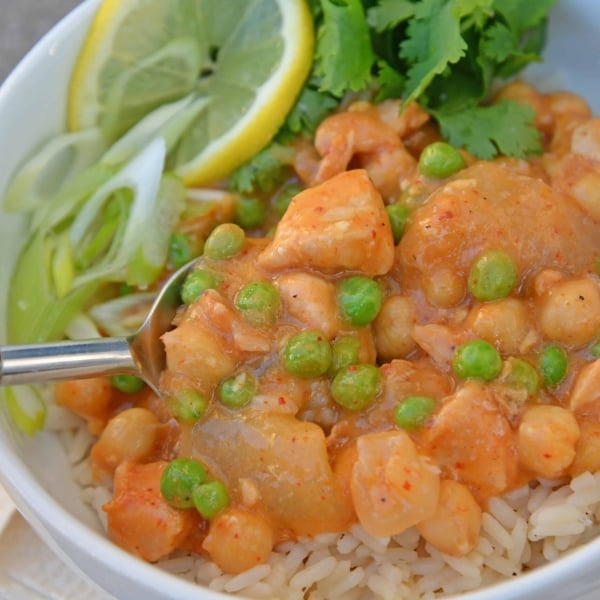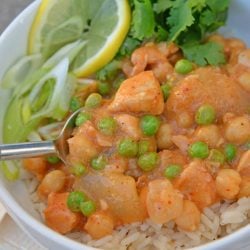 Tools for making Green Curry Sauce:
Mini Food Processor– I use this thing daily! It is by far my most used kitchen appliance, it is small and I throw all the parts into the dishwasher, well except the base and cord, of course!
Heavy Bottom Sauce Pan– this will be one of your most used kitchen tools. Having something that is heavy bottom will distribute heat better and prevent burning whether you are using an electric or gas range.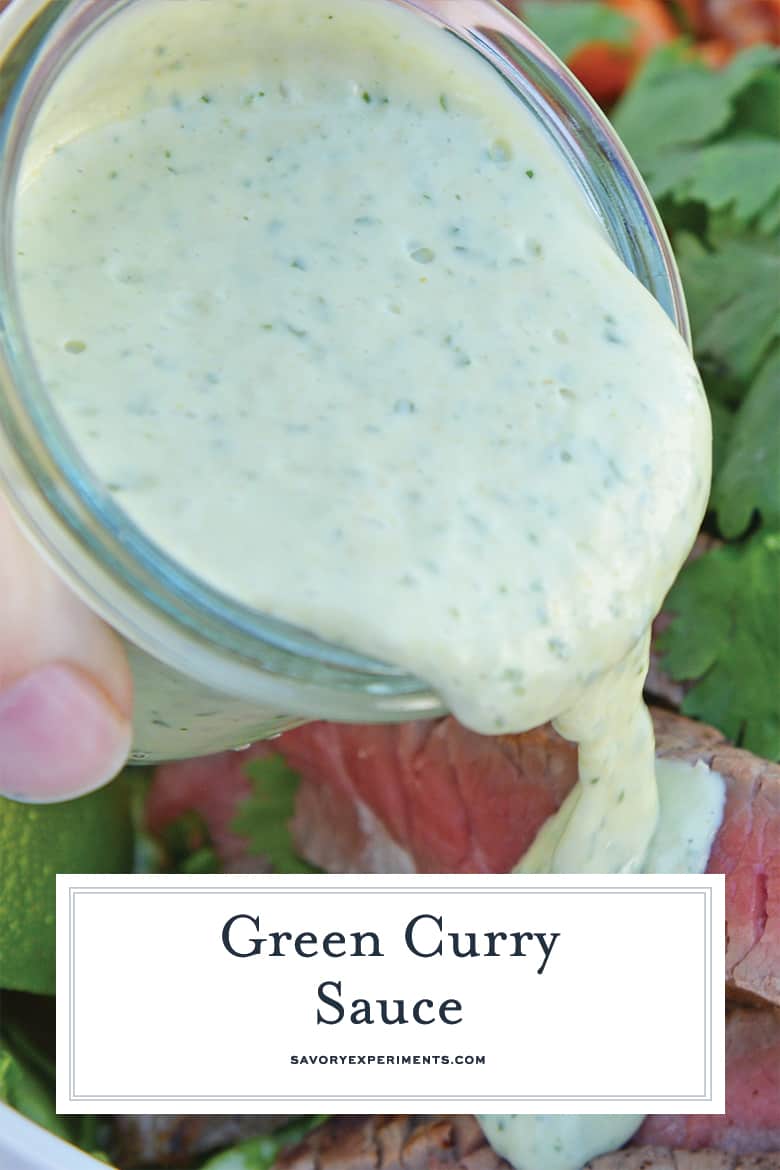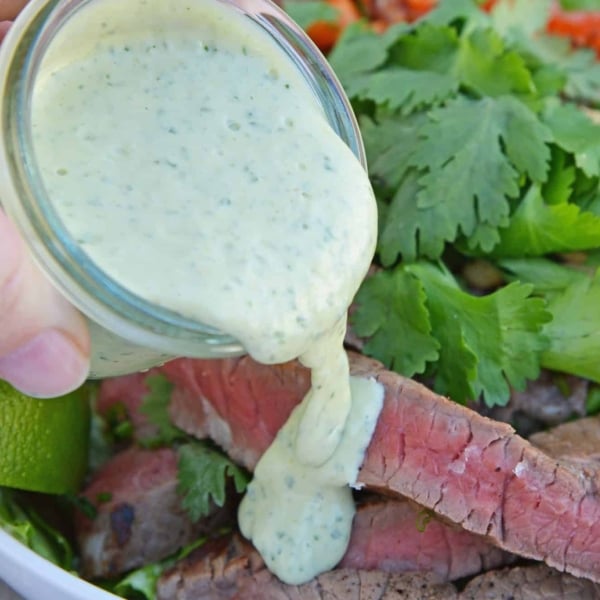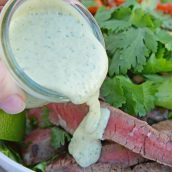 Green Curry Sauce
If you are a fan of Thai food, you have got to try this Green Curry Sauce recipe! Made with ingredients like lime juice and fresh ginger, it's bursting with flavor!
Instructions
Heat peanut oil in a small saucepan. Add freshly grated ginger and green curry paste. Saute for 1-2 minutes or until fragrant.

Add coconut milk, fish sauce, lime zest, lime juice, sugar and pinch of Kosher salt. Whisk well and bring to a low simmer to allow flavors to meld.

Remove from heat and transfer to a small food processor. Blend well with cilantro and plain Greek yogurt until smooth.
Nutrition
Calories:
361
kcal
,
Carbohydrates:
19
g
,
Protein:
13
g
,
Fat:
28
g
,
Saturated Fat:
22
g
,
Cholesterol:
5
mg
,
Sodium:
527
mg
,
Potassium:
431
mg
,
Fiber:
1
g
,
Sugar:
13
g
,
Vitamin A:
2902
IU
,
Vitamin C:
9
mg
,
Calcium:
151
mg
,
Iron:
4
mg