Oh, French Bread Pizza, where did you go? A child of the 80's, I remember looking forward to this treat. A fluffy loaf of bread with crusty edges slathered with tomato sauce, cheese and other toppings.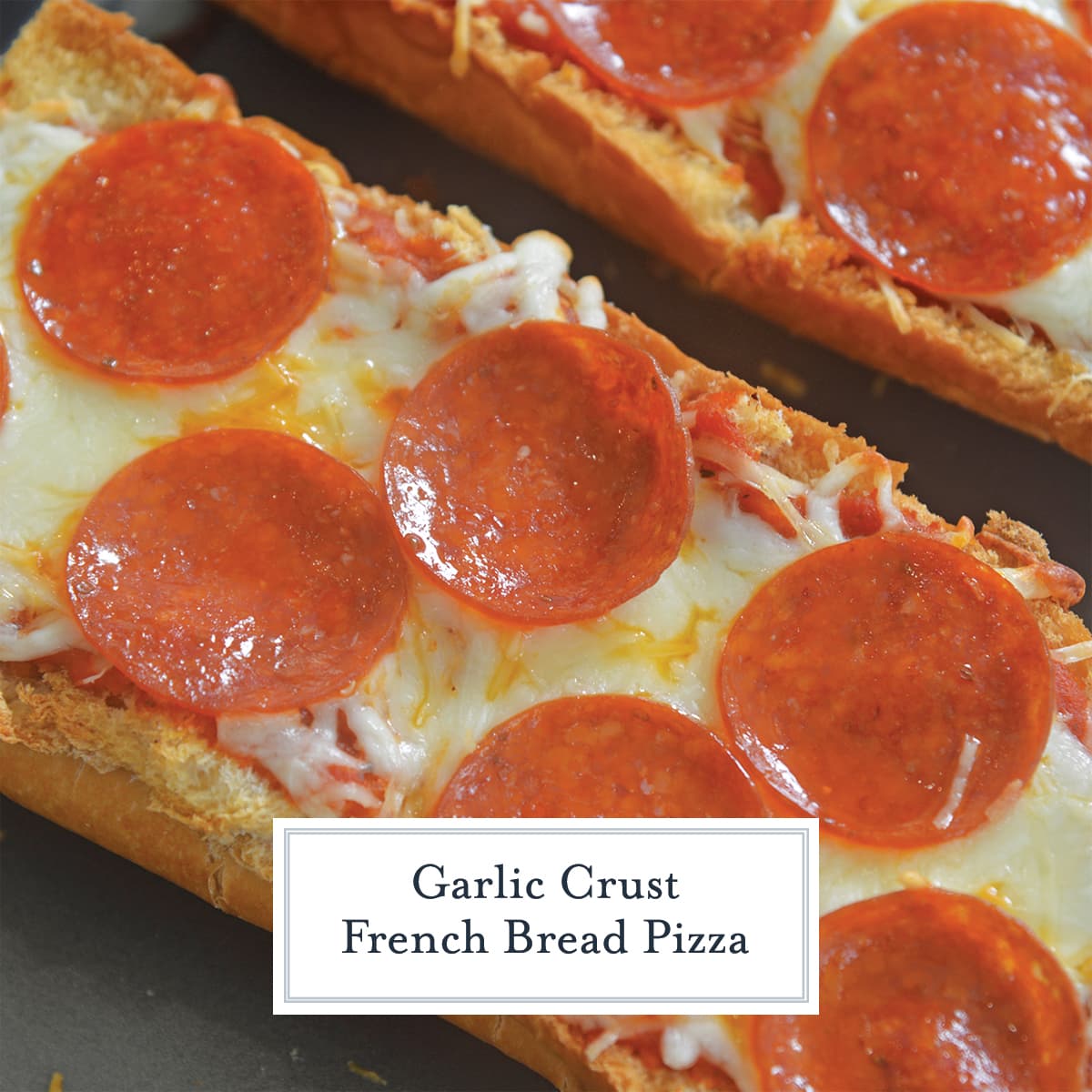 Bagel pizzas were a close second, but French bread were the winners. Although this recipe also works on bagels should you want one.
French Bread Pizza
They are still around, but mostly in the form of a Lean Cuisine or other frozen food. With all the fad diets cutting carbs, it seems that cauliflower crusts and flour alternatives have taken over the pizza market.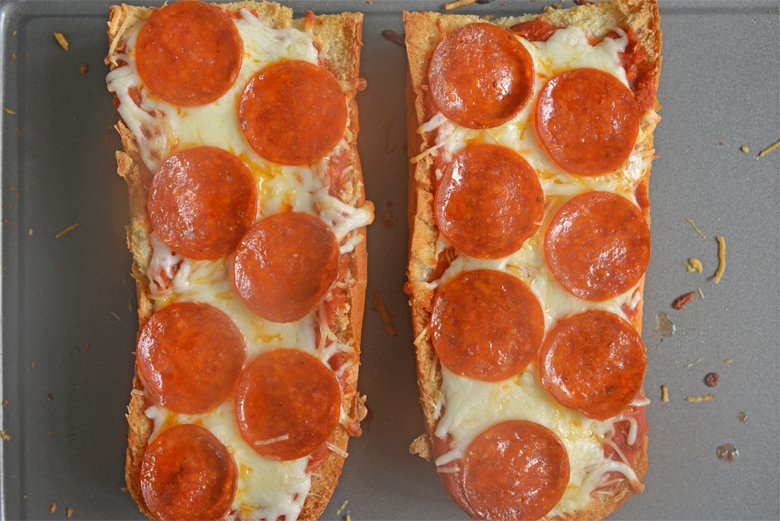 But me, I like the crunch, the crustiness of bread. Which is odd because I actually prefer thin crust pizza unless it is French bread.
I like to start with a basic pie and then move my way up to fun topping combinations and the most basic in my eyes is a Pepperoni Pizza. Not so boring as just cheese, but also not too gourmet that my kids still think it is actually, in fact, a pizza.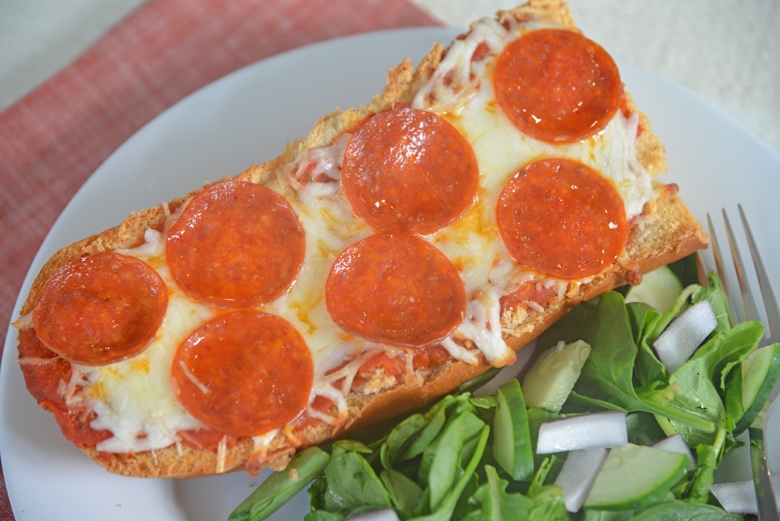 The Bread
French bread pizza can be made on any type of loaf bread and when you think about it, an Italian loaf would ethnically make more sense. But French bread is a thicker and wider piece of bread giving you more surface space for delicious toppings.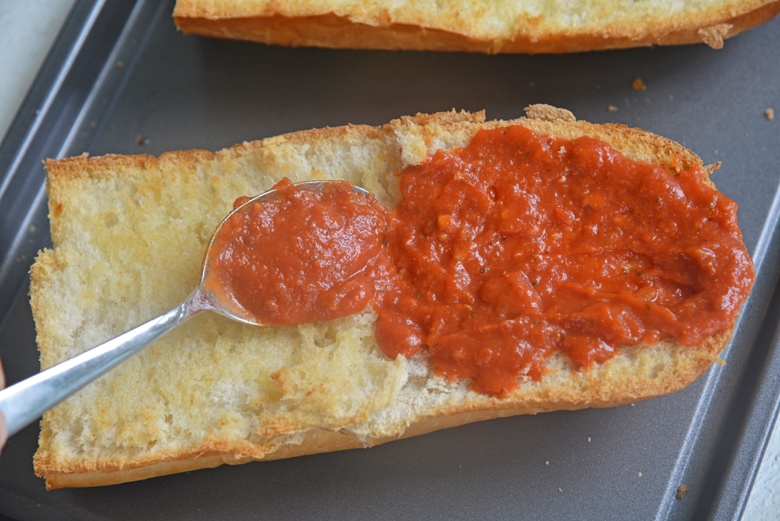 You can also cut them into slices instead of lengthwise for easier munching.
Prep the Bread
This is really what makes our French bread pizza stand out from the others and it is prepping the bread. Instead of just starting with cut bread or even toasted bread, we make it into garlic bread.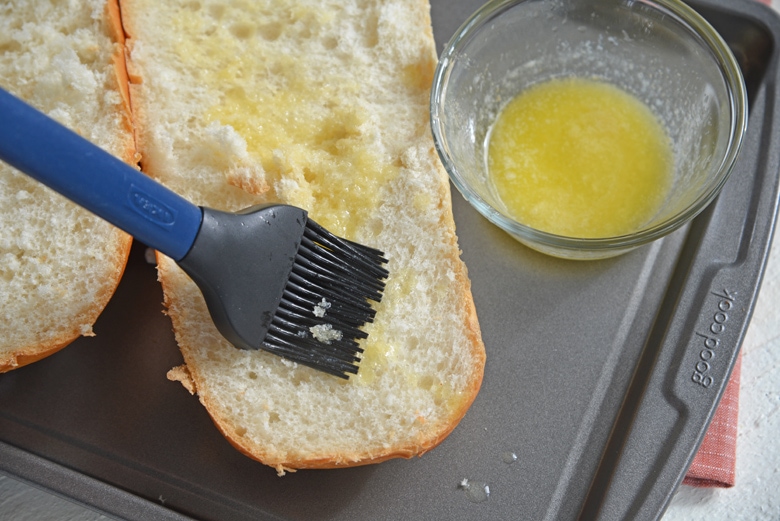 Just a basic butter and garlic mix on toasty bread before adding pizza sauce, cheese and pepperoni makes all the difference.
Cheese
Cheese for pizza is always a little tricky. People often wonder why their ends up watery and pooled.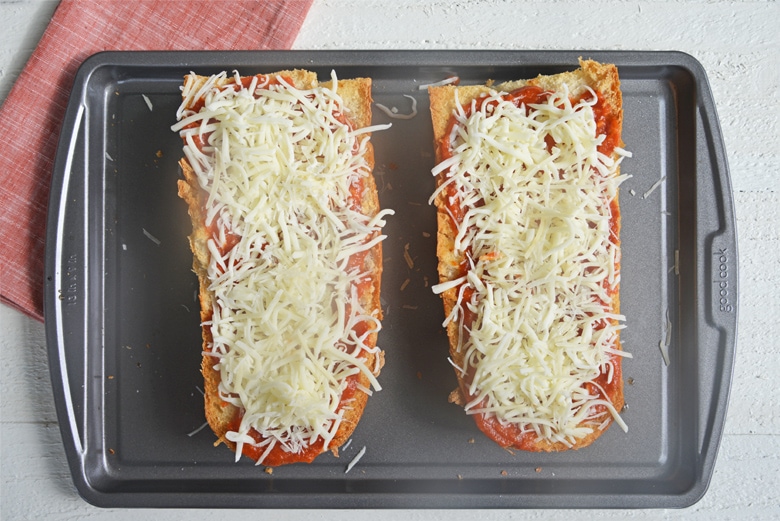 I always use a low moisture, part skim mozzarella cheese. Less moisture means less to escape and cause pooling. Combine that with a sprinkle of freshly grated parmesan and you'll have a winning cheesy combo.
French Bread Pizza Toppings
Toppings for pizza go way beyond pepperoni and sausage these days. And while these tried and true meats still do the trick, feel free to experiment with other fun varieties.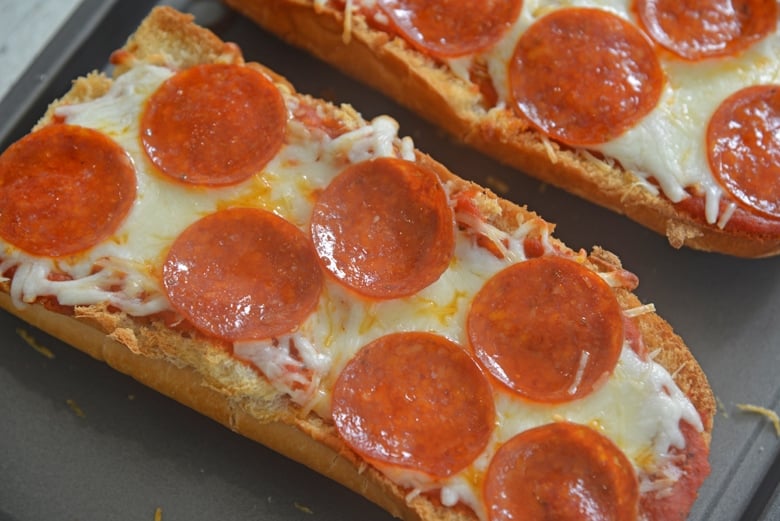 The beauty of a French bread pizza is that the crust is thick and sturdy enough to hold a great deal of toppings so you don't have to worry about weight and sagging crust.
Here are our favorites:
Hawaiian– ham, pineapple and jalapeno (for a fiery Hawaiian)
Meatlovers– pepperoni, sausage, crushed meatballs
Fig & Brie– mild Italian sauce, dried figs and brie cheese (no marinara)
BBQ Chicken– substitute BBQ sauce for marinara, shredded chicken, cheddar and pickled red onions
Buffalo Chicken– substitute buffalo wing sauce for marinara, shredded chicken and blue cheese crumbles
Veggie– an assortment of your favorites chopped veggies
White– substitute marinara for alfredo sauce, top with spinach and dollops of ricotta and feta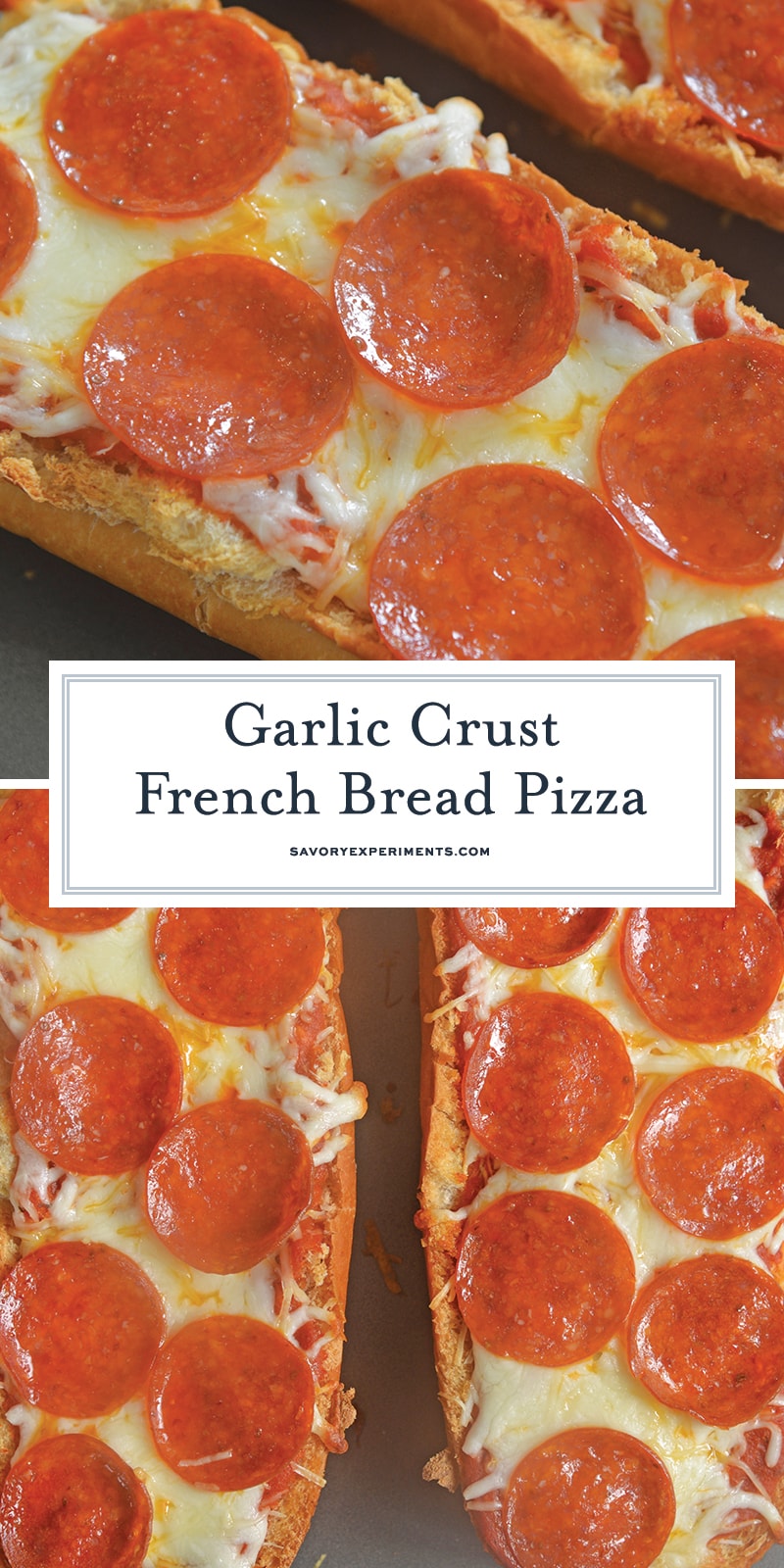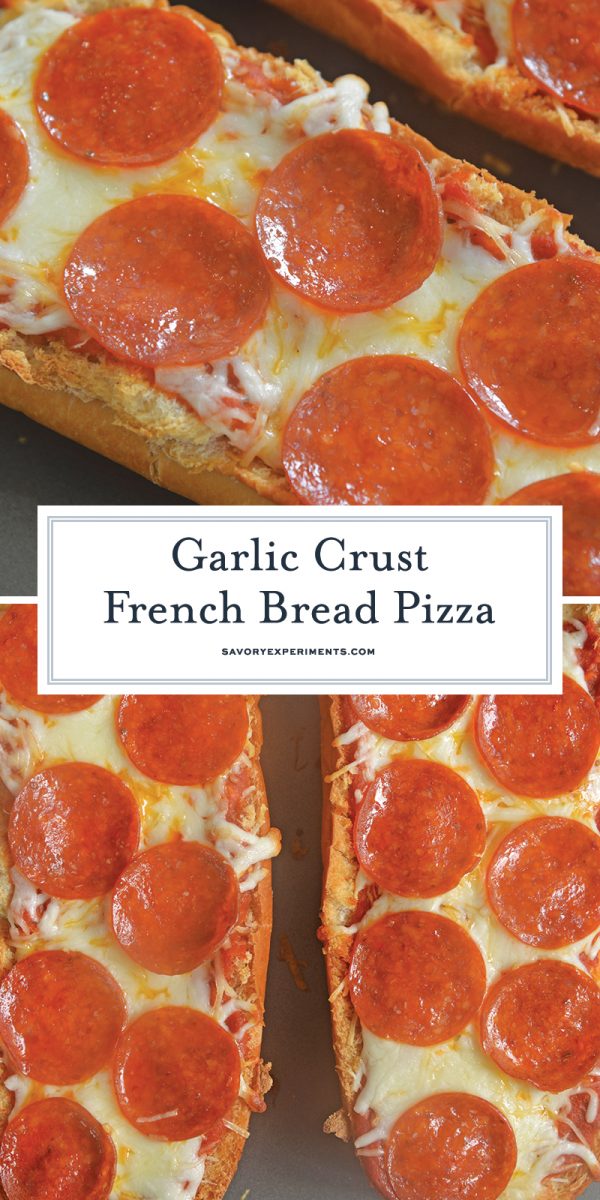 More pizzas you might like: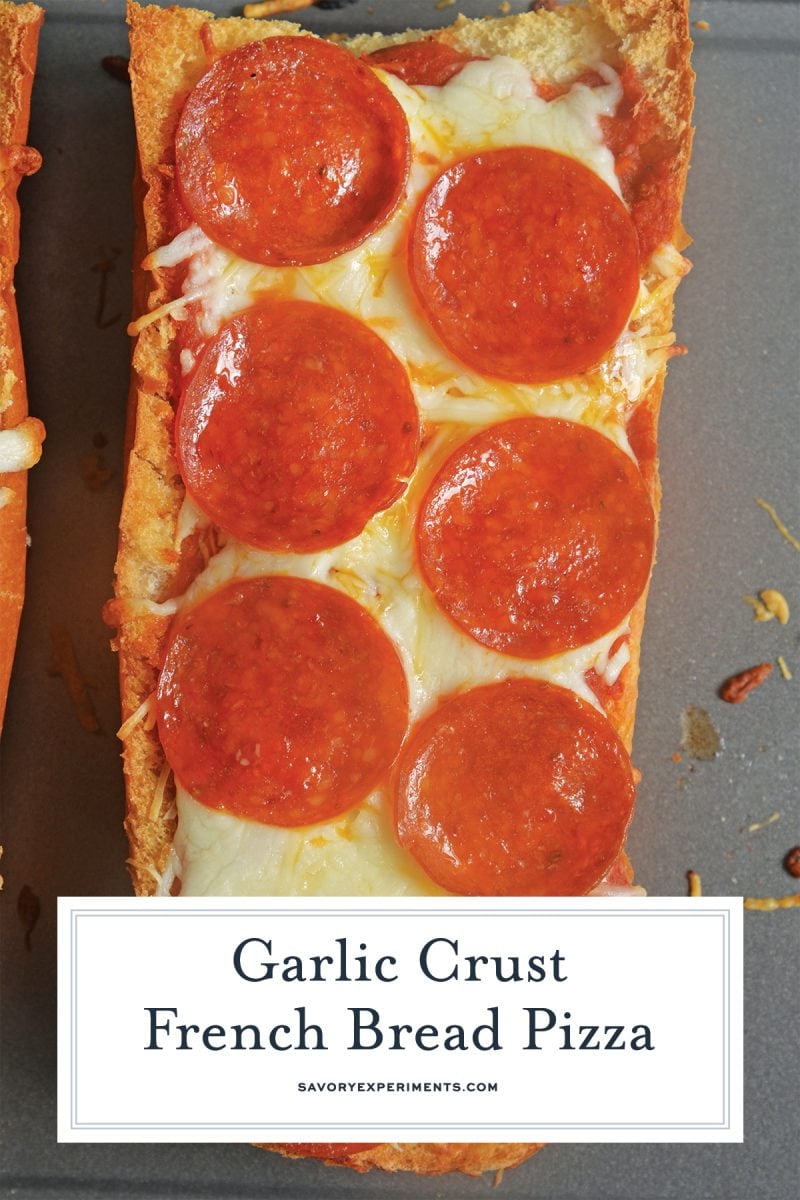 CONNECT WITH SAVORY EXPERIMENTS!

Be sure to follow me on social media, so you never miss a post!

Facebook | Twitter | Youtube
Pinterest | Instagram

Get our FREE 8 Day E-Course on How to Be a Better Home Cook. Sign up HERE!