Whether you're trying to save on oven space or just need a quick and easy dessert, these easy no bake cookie recipes are perfect! From classic no bakes to fun and festive flavors, this list covers it all.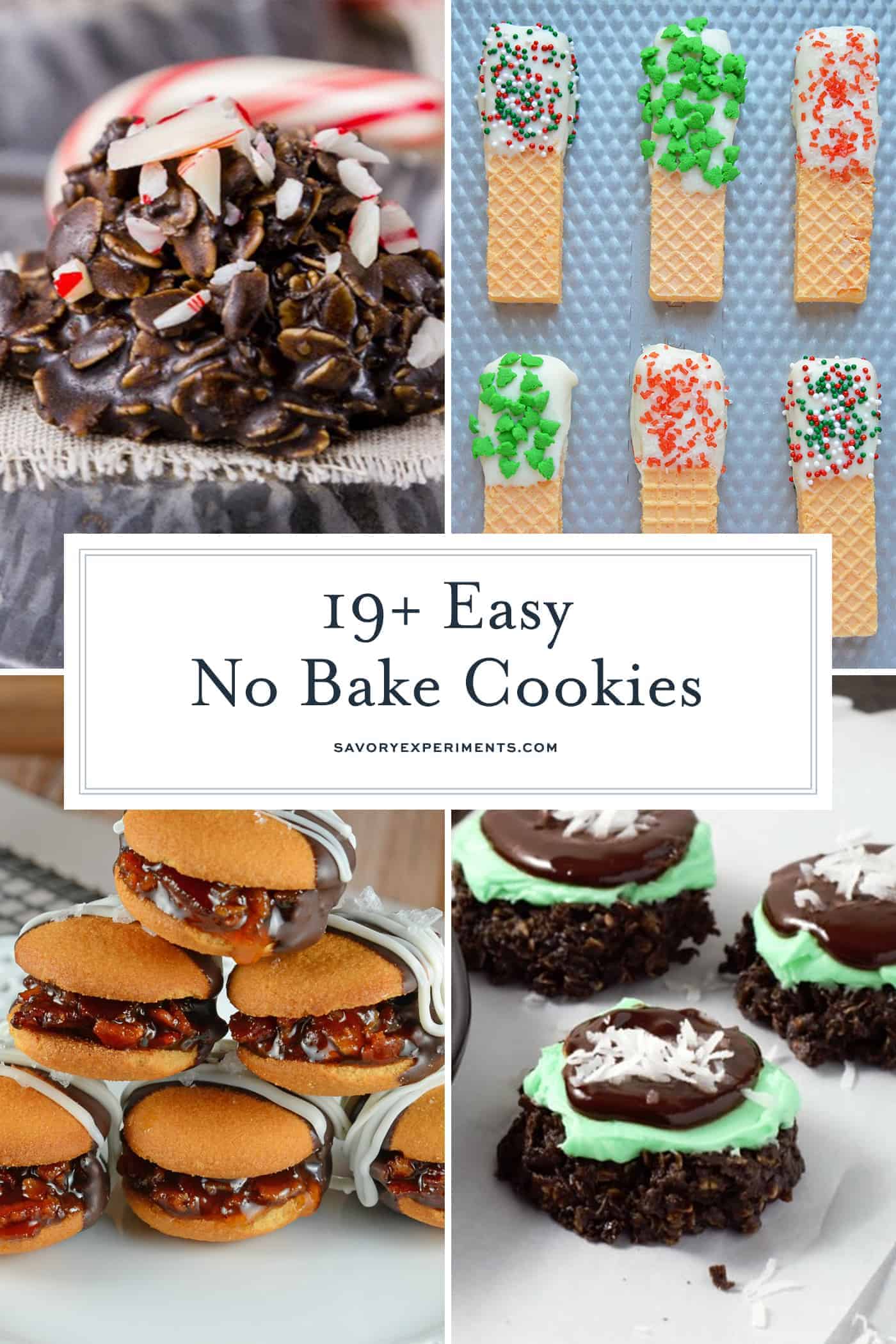 These Easy No Bake Cookie Recipes are perfect for any occasion! Planning dessert for a party has never been easier than with these easy to make cookies!
I don't know about you, but during the hustle and bustle of the holidays, I look for any way to make my life easier. That's where these cookies come in.
Whether I'm entertaining out of town guests or need to send a cookie tray to a friend, easy cookie recipes are always my go to.
Here is a list of some of my favorites. They range from classic to Christmas and everything in between. Simplify your life, too, and try one of these delicious recipes!
Traditional No Bake Cookie Recipes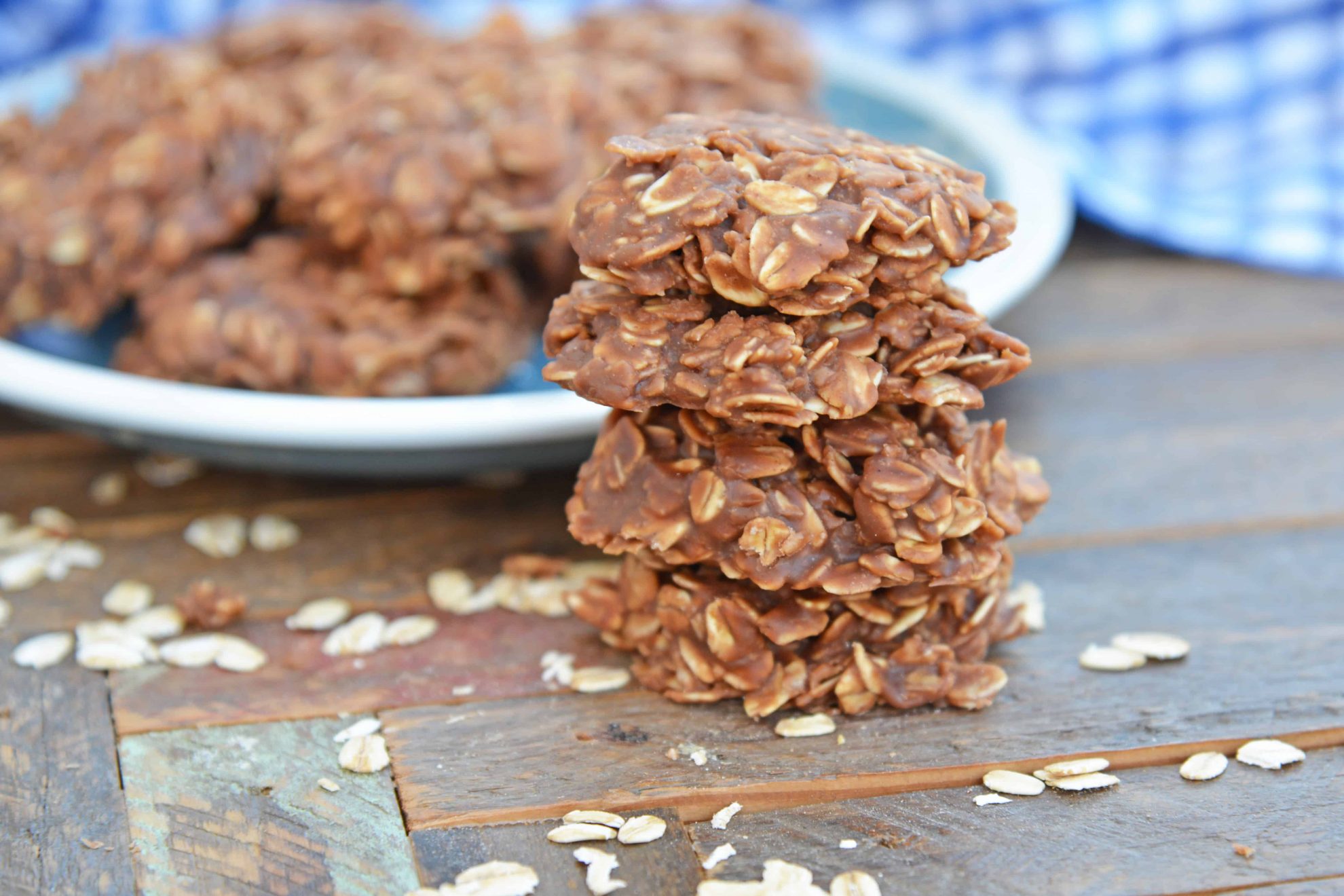 If you've always thought oatmeal cookies were difficult, this classic no bake cookie recipe will change your mind. With these tips, you'll end up with the perfect peanut butter cookies every time!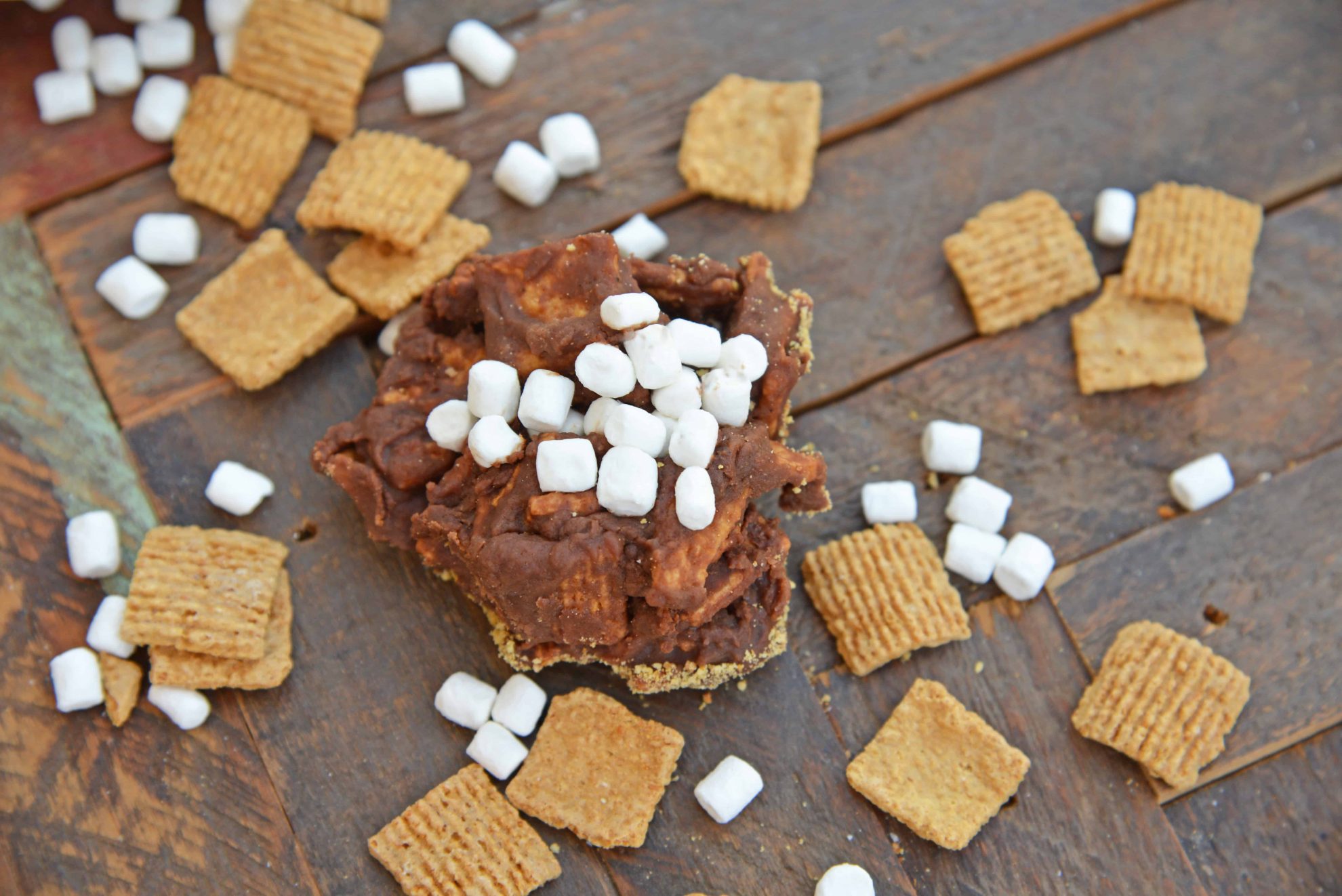 One of my more creative cookie recipes, these No Bake S'mores Cookies are so addictive. They taste exactly like my favorite s'mores recipe!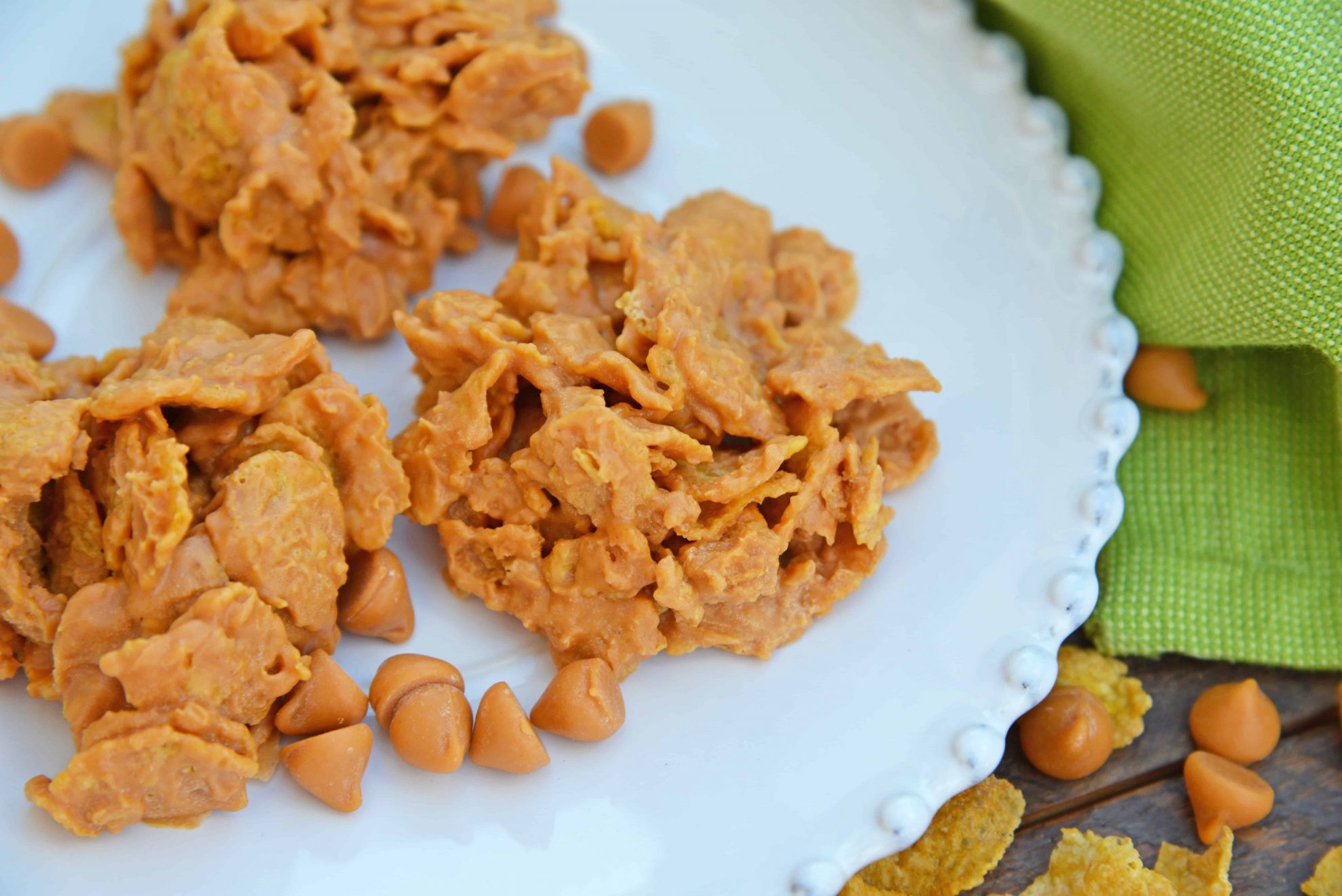 Butterscotch Cookies are a simple, 3 ingredient no bake cookie recipe made with cornflakes, peanut butter, and, you guessed it, butterscotch chips. Quick, easy and delicious!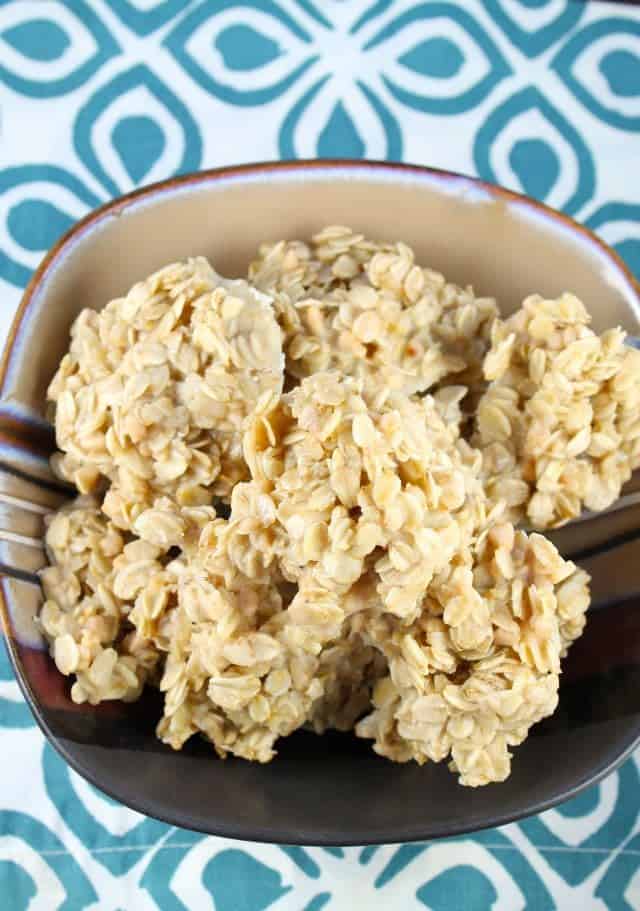 No bake cookies are the best for packing in lunches and nibbling on throughout the day. These White Chocolate are pretty sweet and pretty addictive! You can find the recipe here.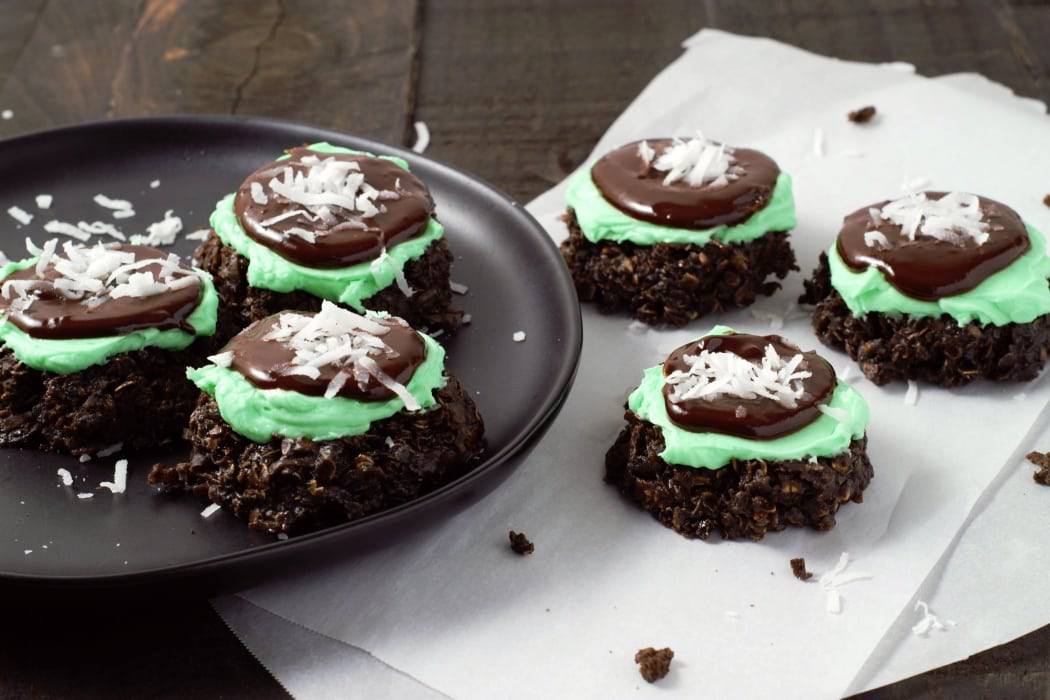 These Mint Chocolate cookies are easy and delicious. Dark chocolate and sweetened coconut are topped with creamy green mint frosting, smooth chocolate ganache, and garnished with sweetened coconut flakes! You can find the recipe here.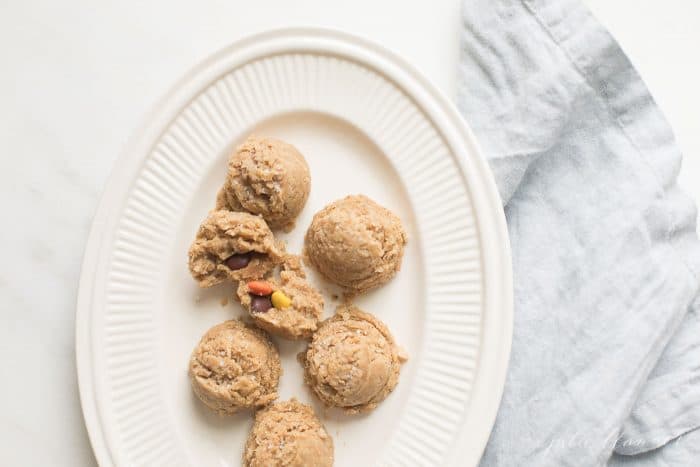 Smooth Peanut Butter Oatmeal Cookies are easy to make, packed with protein and stuffed with Reese's Pieces for good measure.
They're made with just 7 ingredients and are ready to devour in 10 minutes! You can find the recipe here.
No Bake Cookie Recipes Using Store Bought Cookies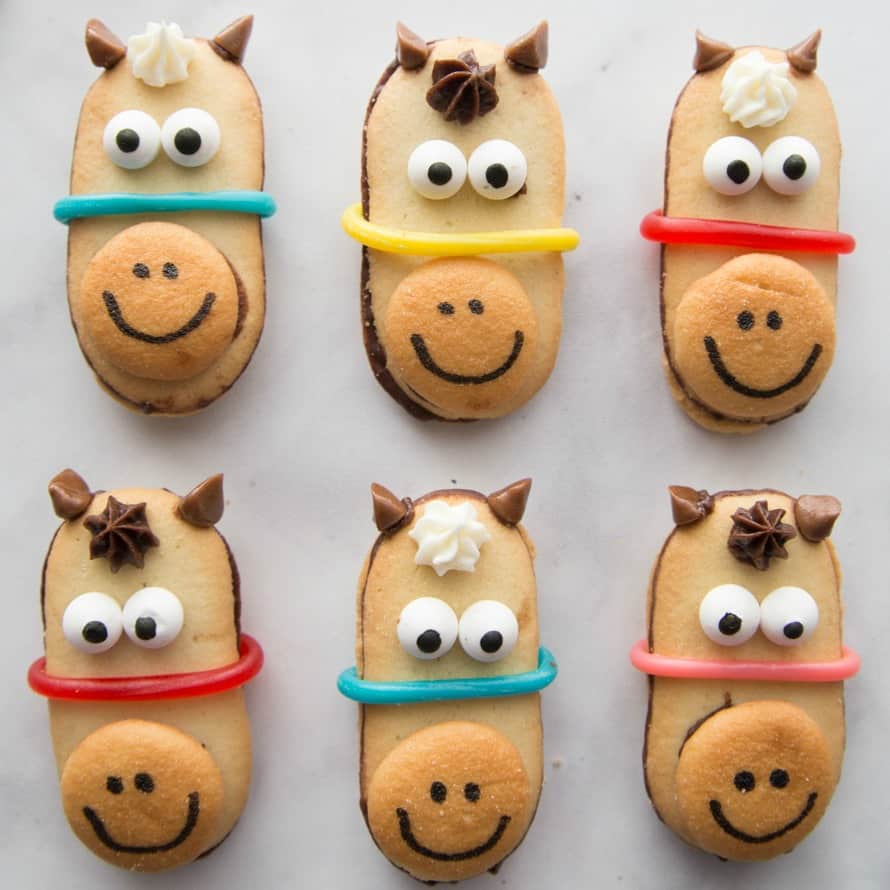 My Horse Cookies are perfect for a Kentucky derby party, triple crown races, or horse themed parties!
These smiling, long faced horse cookies are sure to make someone smile.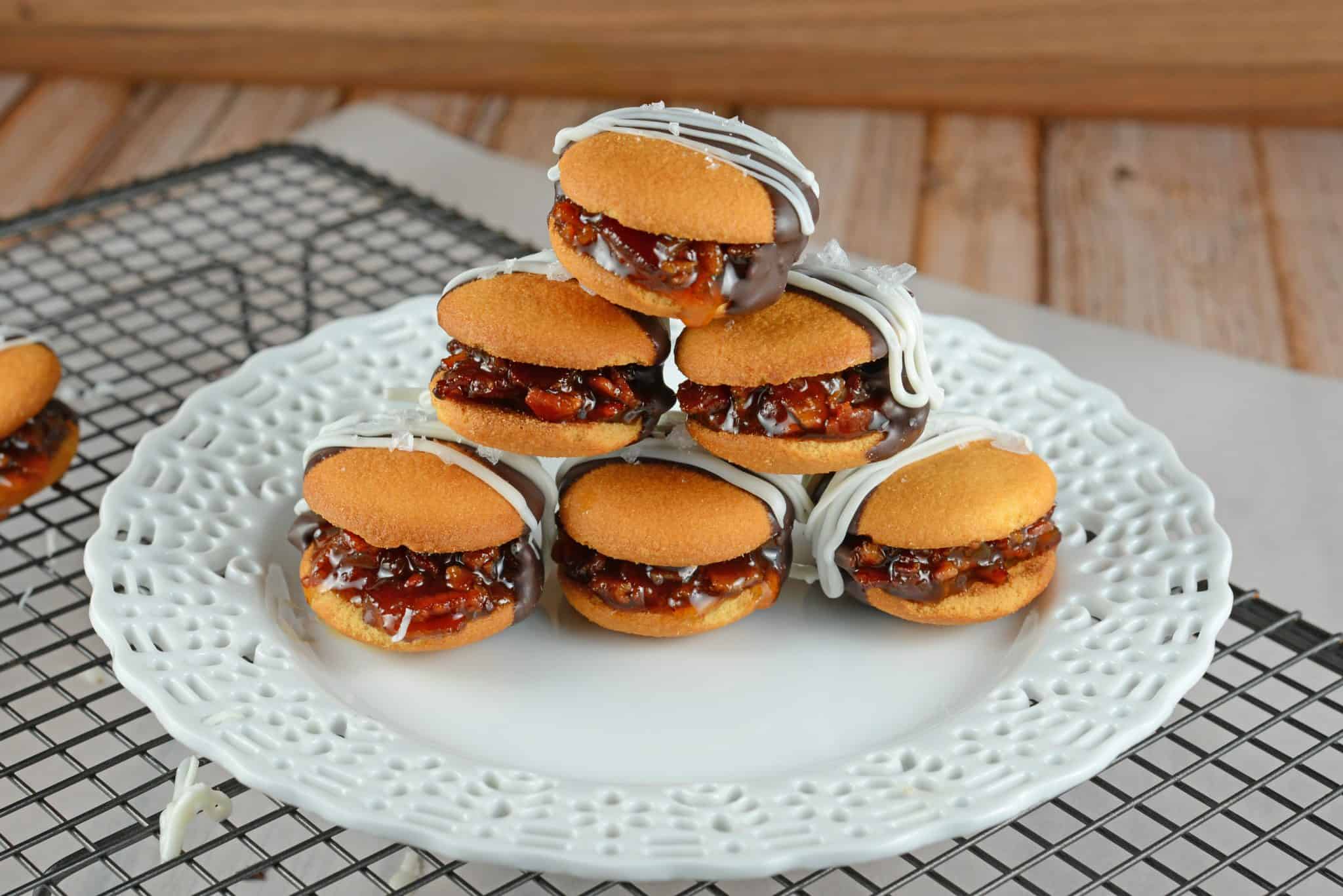 Chocolate Bacon Jam Cookies are an unexpected cookie sandwich filled with a sweet bacon jam and then dipped in dark chocolate and sprinkled with sea salt! The best of sweet and salty.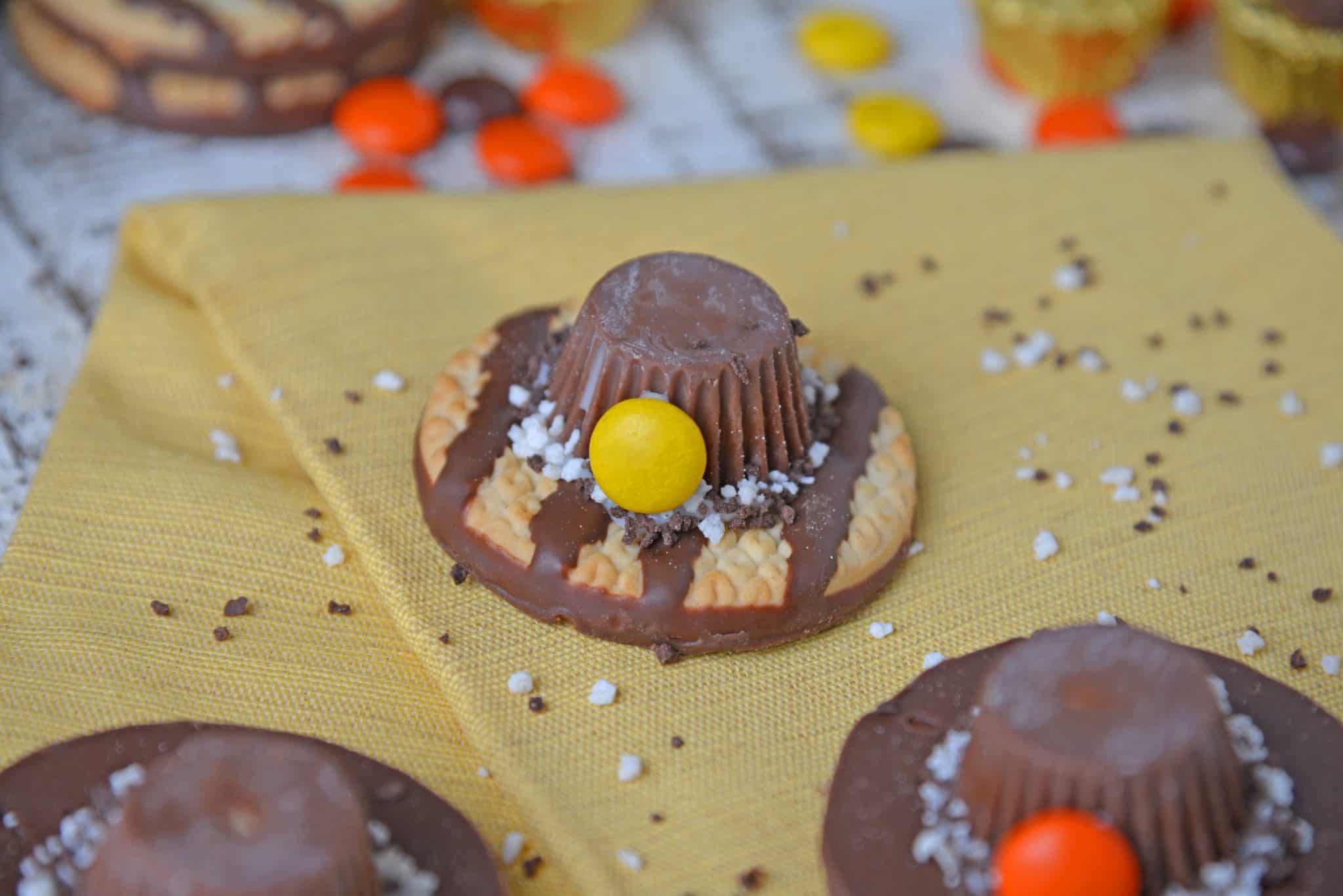 Pilgrim Hat Cookies are a simple, yet cute activity for kids and a wonderful decoration for a dessert tray on Thanksgiving. They require no baking and only 4 ingredients!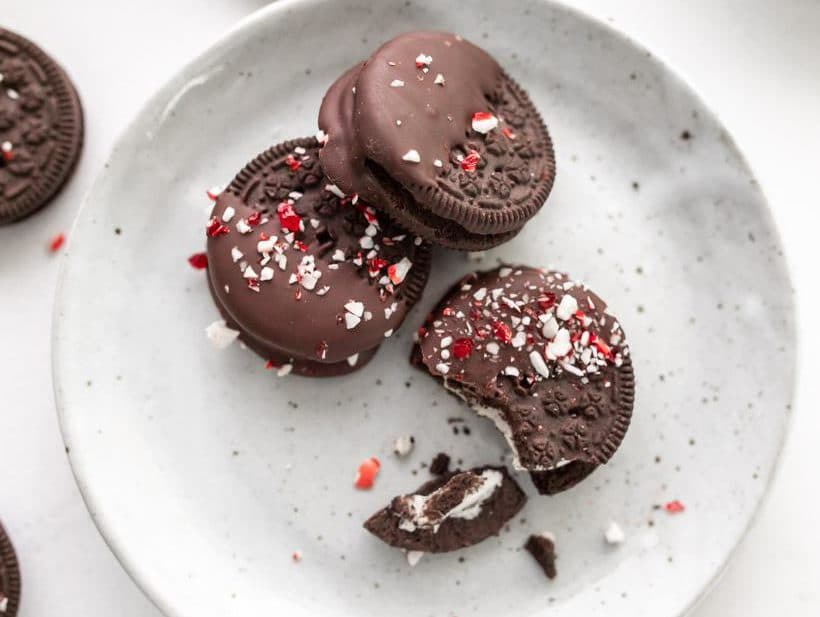 Need a super easy homemade Christmas gift? These easy Chocolate Covered Oreo Cookies with peppermint are the easiest gift you can make for your friends and family! You can find the recipe here.
Unique No Bake Cookies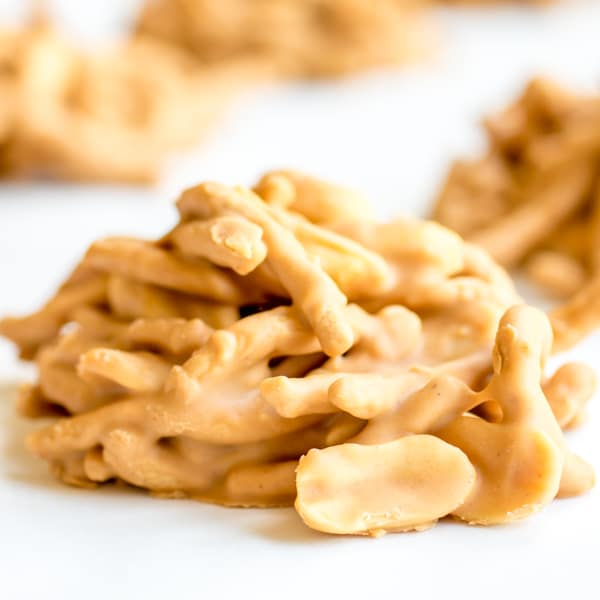 Haystack Cookies are an easy cookie recipe made with creamy peanut butter and butterscotch, crunchy chow mein noodles, and salty peanuts!
Most people make them for Easter, but I say they are a year-round favorite. You can find the recipe here.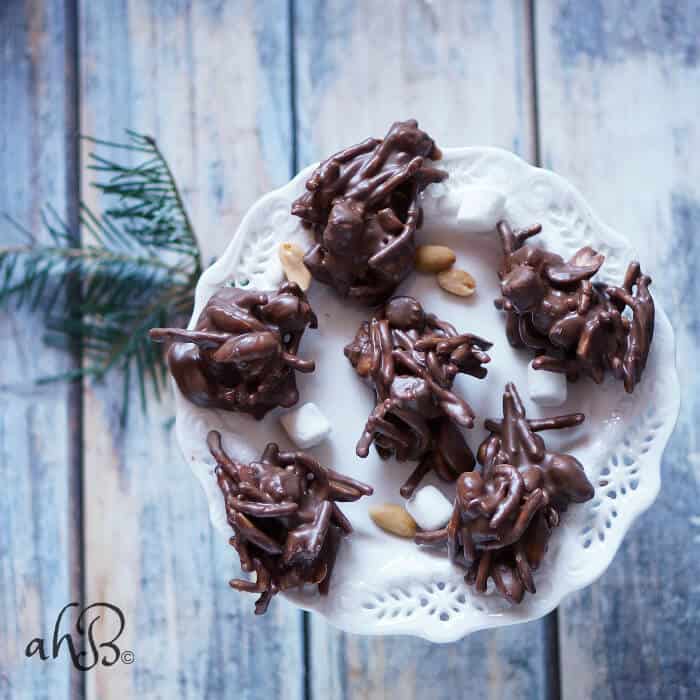 These Rocky Road Haystacks are always a hit! Crunchy peanuts and chow mein noodles are paired with mini marshmallows and coated in chocolate for a sweet and salty treat that's quick to whip together. You can find the recipe here.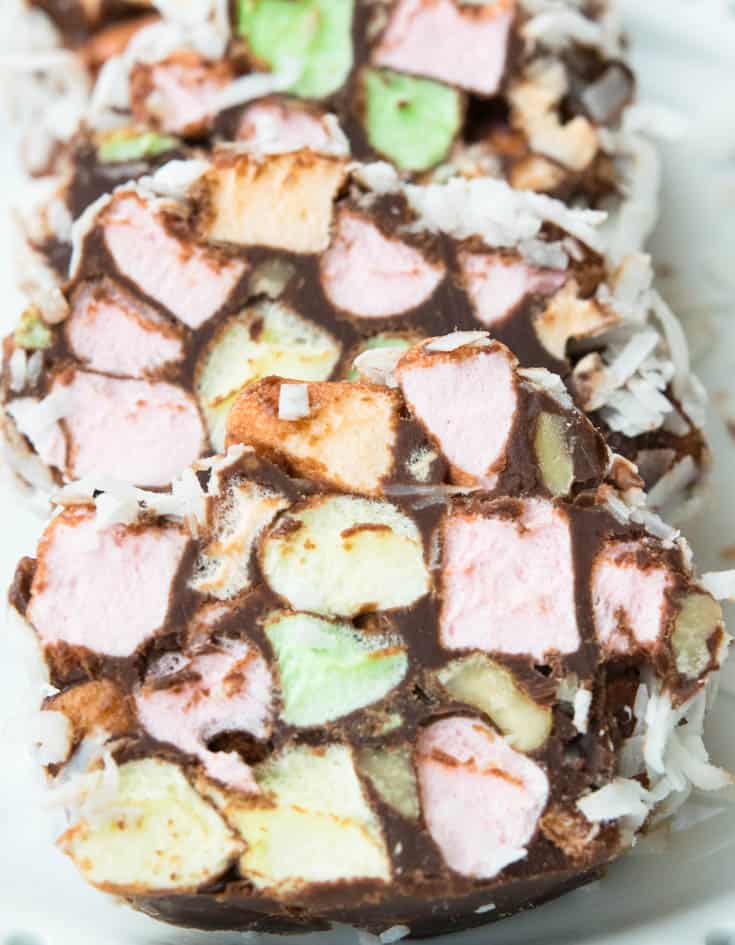 Church Window Cookies are beautiful combining chocolate and colored marshmallows to create a stunning stained glass effect! You can find the recipe here.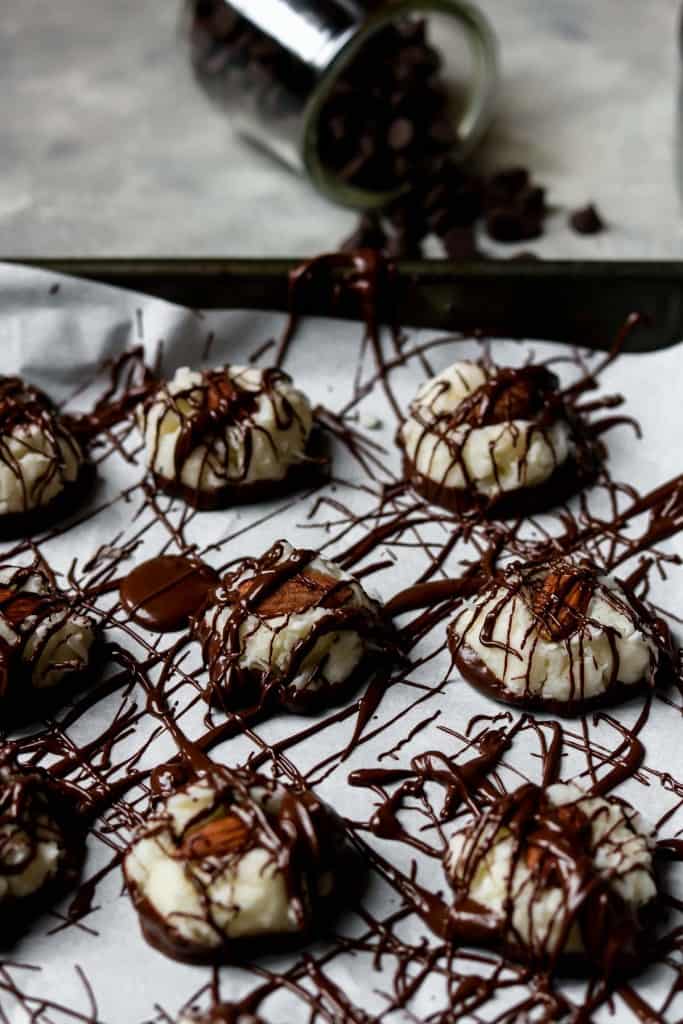 These Almond Joy Cookies are fun and easy to make and delicious to eat! Perfect for the kids to help with, too! You can find the recipe here.
No Bake Cookie Recipes for Christmas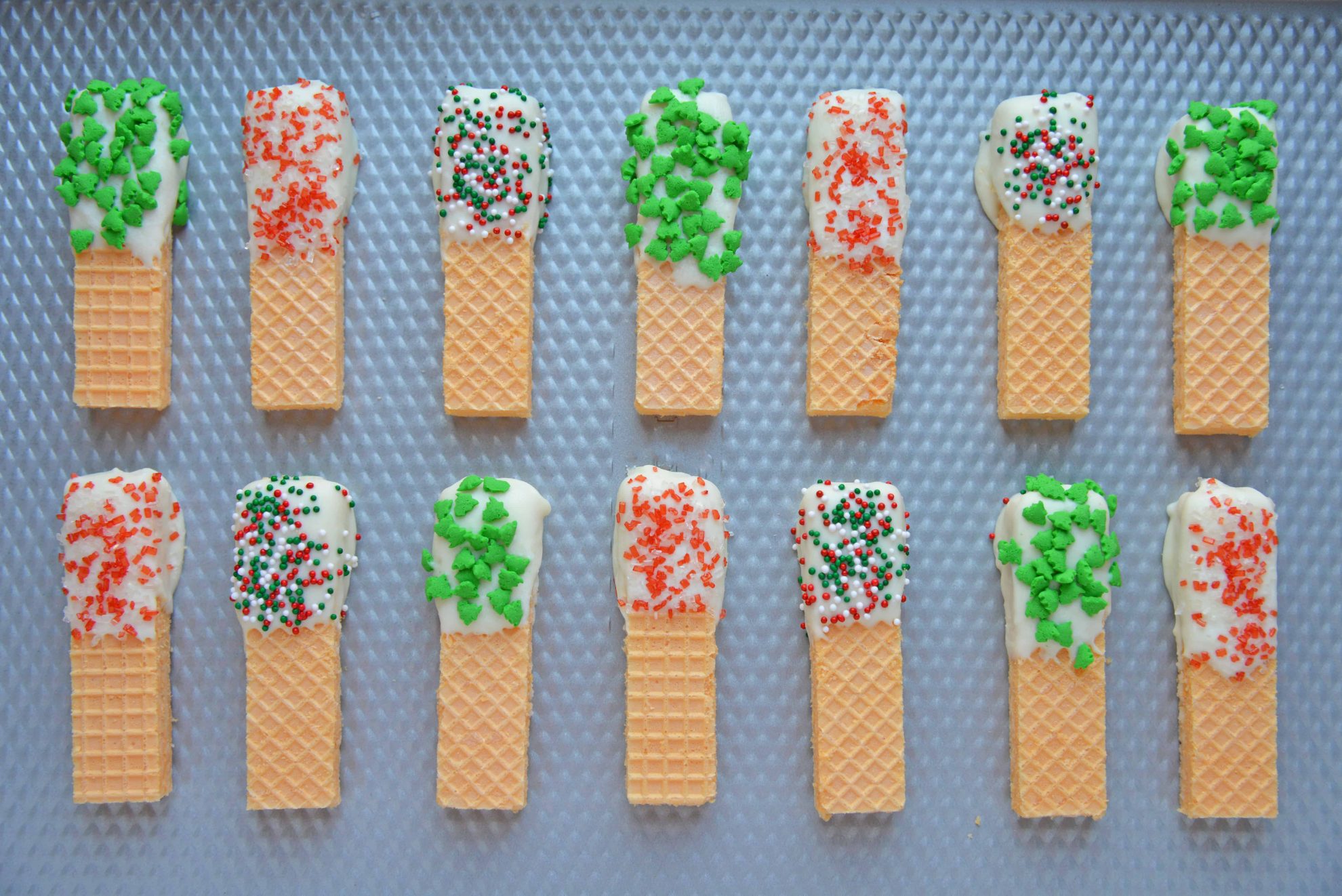 Chocolate Covered Sugar Wafers are a simple classic cookie that doubles as an easy Christmas cookie recipe.
Quick, easy and festive you'll want to make these for every holiday party and cookie platter!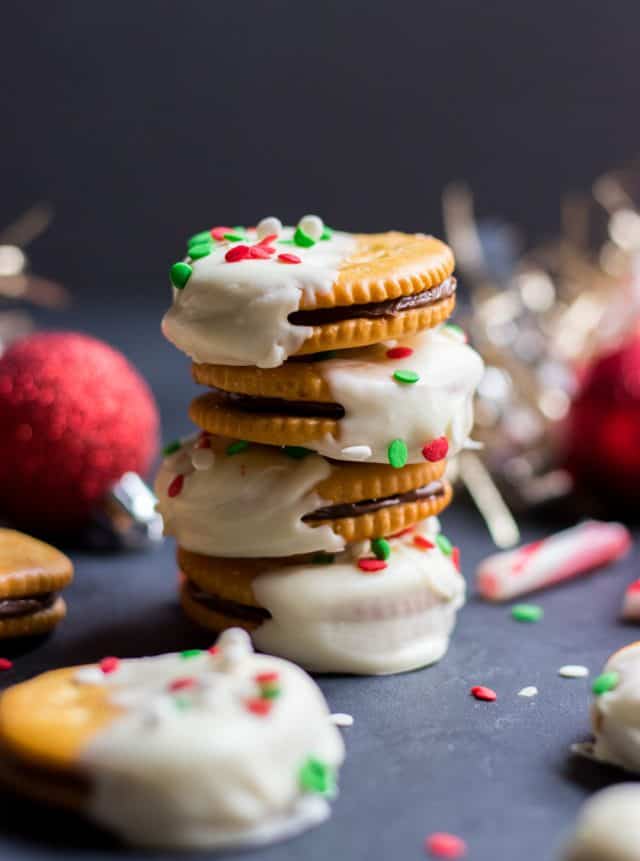 Looking for the easiest no bake Christmas cookie this holiday? This Ritz cracker cookie recipe is just that!
Rich Nutella sandwiched between two Ritz crackers and dipped in a smooth peppermint white chocolate–doesn't get easier! You can find the recipe here.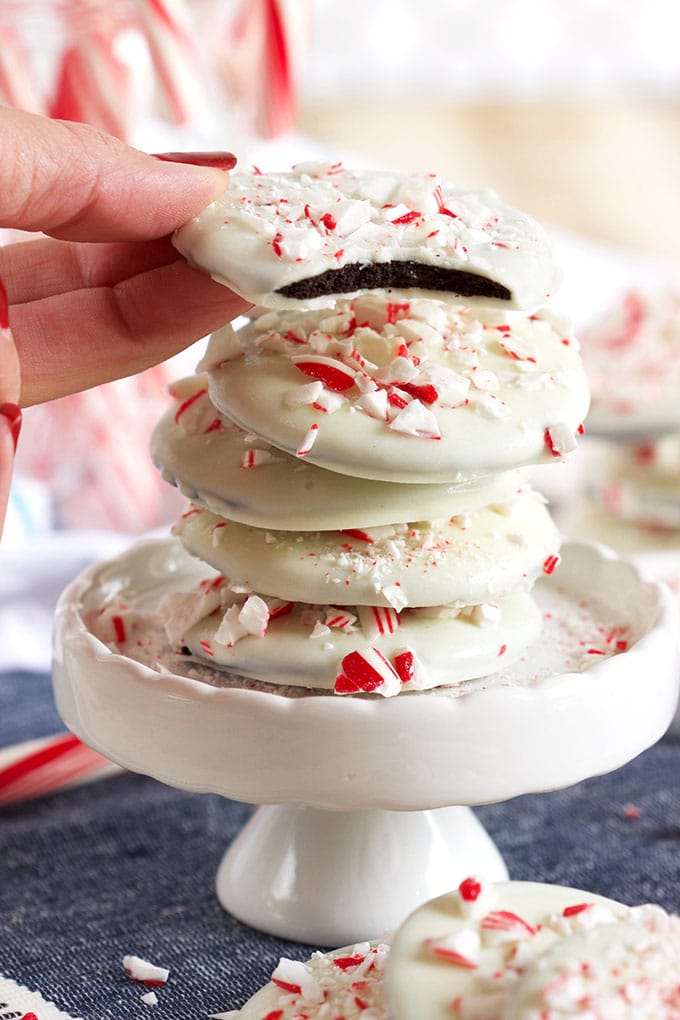 These easy-to-make Peppermint Bark Cookies are made with only four ingredients and no baking required. You will have trouble keeping these around! You can find the recipe here.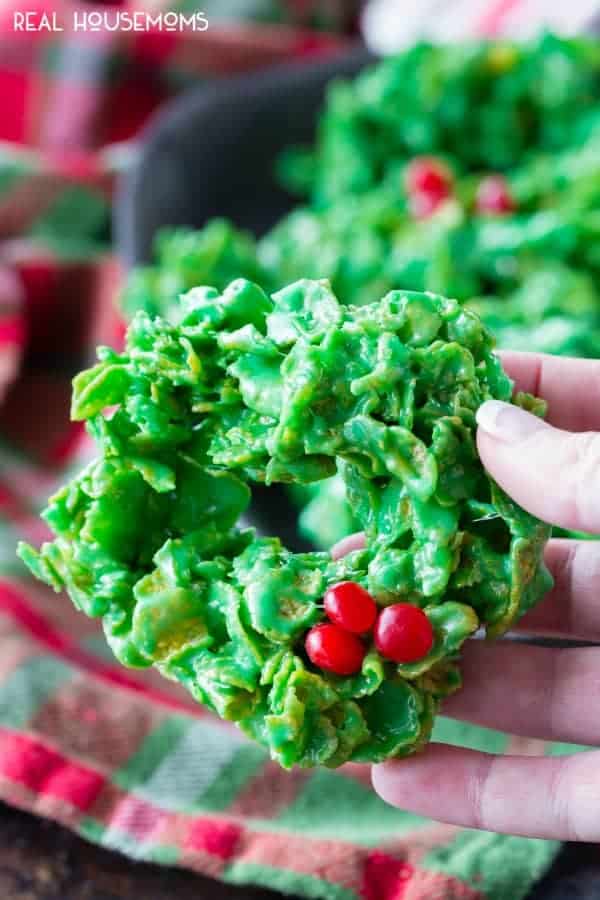 Christmas Wreath Cookies are a festive, fun and tasty Christmas dessert. These is one of the cutest recipes for Christmas and fun for the kiddos! You can find the recipe here.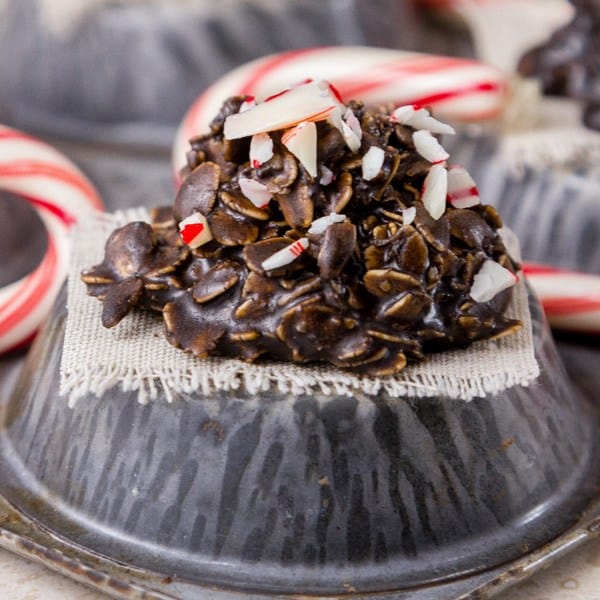 These Peppermint Mocha Candy Cookies are minty, chocolaty, fresh, filled with yummy oatmeal, all in a praline-like candy! You can find the recipe here.
Check out these other easy cookie recipes (that do require cooking, but are still super easy!):