Whether you're a pressure cooker pro or just trying your first recipe, these easy Instant Pot Chicken Recipes are for you! Add something new and exciting to your dinner routine with one of these delicious recipes.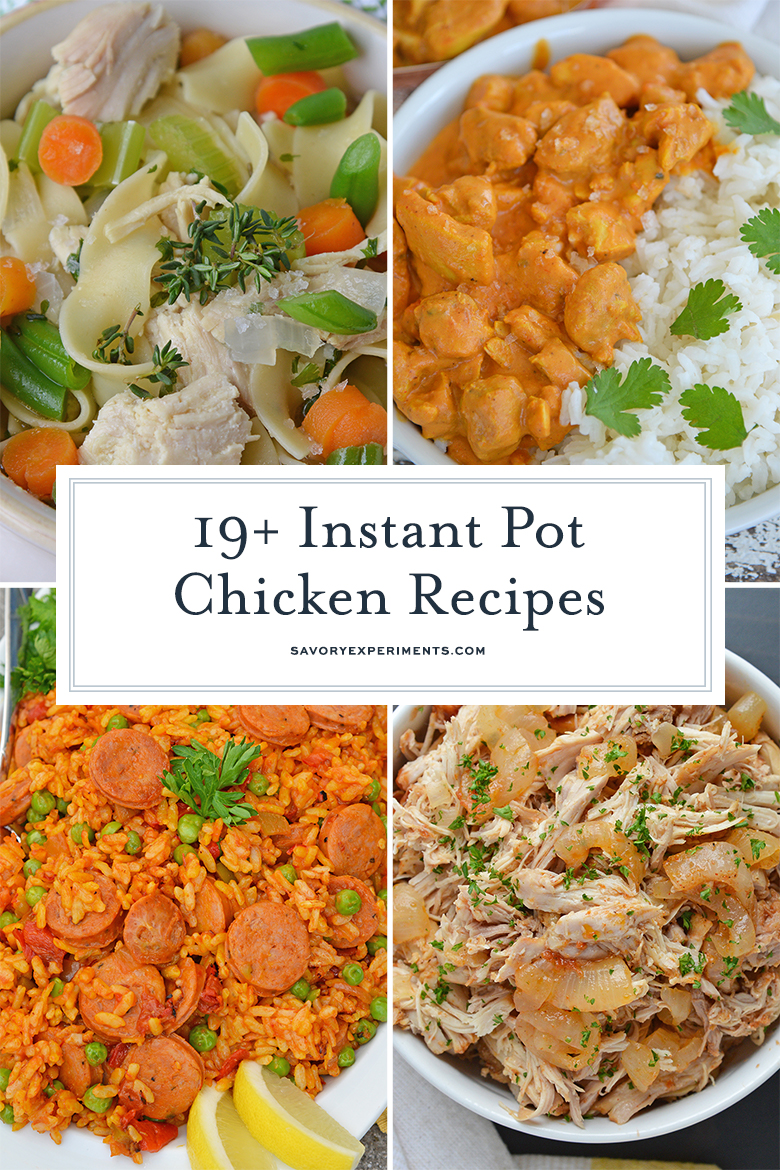 Not only are these Instant Pot Chicken Recipes quick and easy, but they're delicious too and perfect for any weeknight meal!
Getting dinner on the table quickly and easily seems to be the theme around here lately. And I'm totally ok with that. Sure, I enjoy cooking a huge spread sometimes, but for an average dinner sometimes simpler is best.
And lucky for me (and you!) the Instant Pot is here to save us. It cuts down on cook time without sacrificing flavor, and to me that's a win-win!
I always have some sort of chicken in the refrigerator or freezer, so I thought I'd combine all of my favorite Instant Pot chicken recipes in one place. I hope you enjoy them as much as we do!
If you liked these easy Instant Pot Chicken recipes, check out these other delicious Instant Pot recipes:
Before you get started, check out my Instant Pot for Beginners and Pressure Cooker Altitude Cooking Calculator, should you need it! Also look at our common ingredient substitutions in case you are missing something.