I have a confession to make, I have never been much of an egg salad fan. Growing up there was something about that just didn't sit right with me. I couldn't quite put my finger on it.
That all changed when I created this recipe. One word: BACON!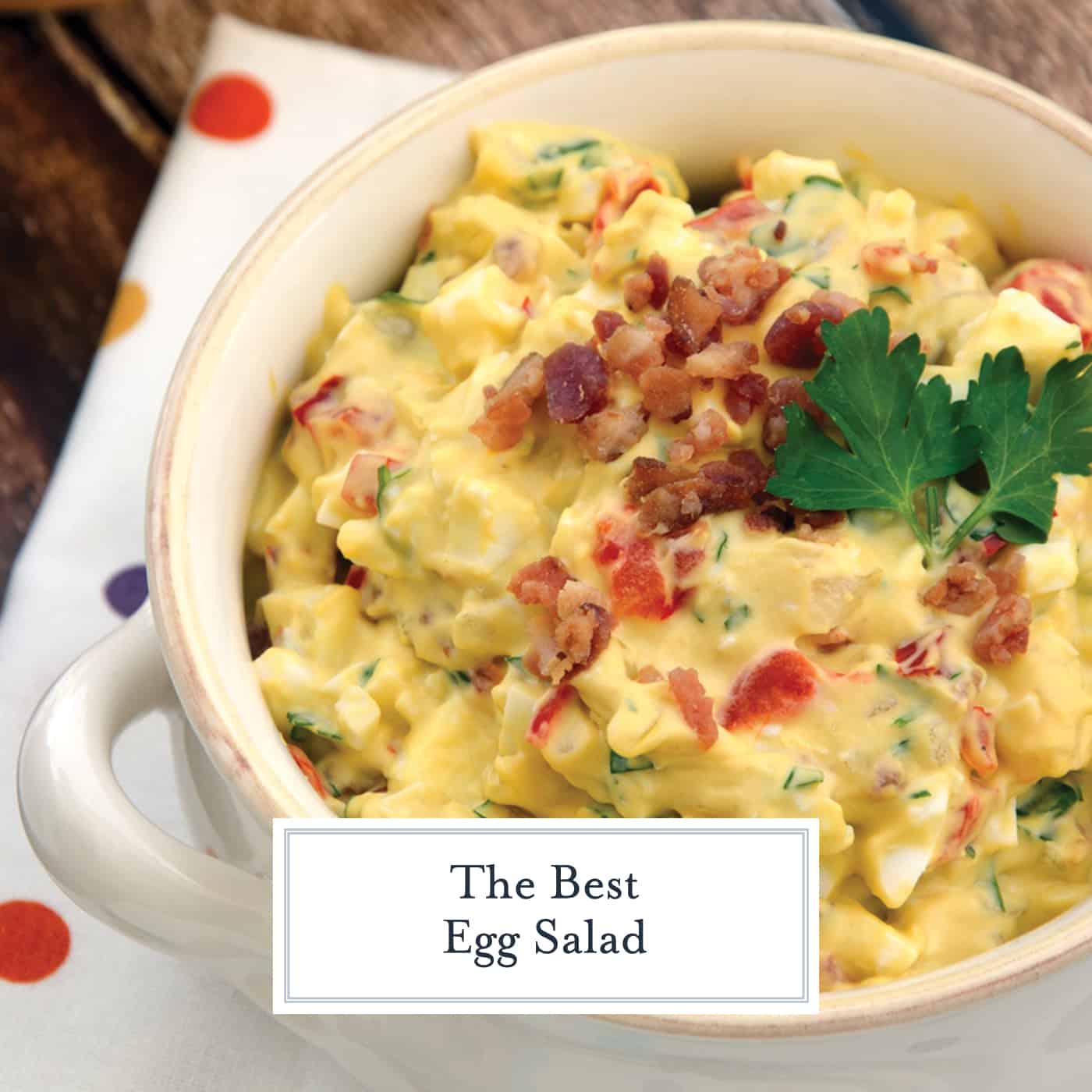 This is the freshest, best Egg Salad ever! Boiled eggs lightly coated with mayonnaise and tossed with sweet onion, red bell pepper, bacon, and lemon juice!
I put some thought into my avoidance of egg salad. Perhaps it was the overly eggy smell that usually accompanies its presence. It could have also been the mystery of what is mixed in or the heaps of mayonnaise. Who knows.
As an adult, I decided to start conquering my culinary fears and I find the best way to do that is by preparing a dish at home. You control the ingredients and the rations. Knowing what and how things come together somehow eases my anxiety.
I quickly realized that egg salad is pretty plain, with only 4 or so ingredients, and fairly monotone. A rich dish, sure, but one full of possibility. Perhaps the egg salad I was exposed to when I was younger simply wasn't good.
In true Savory Experiments form, I gave it a makeover, adding fresh vegetables and herbs for color, texture, and flavor and then gently mashed the mixture with my hands to leave all ingredients in larger (more identifiable) chunks.
And because eggs and bacon go so stinking well together, I decided to gild the lily and top it with some crispy bacon. The result was what both hubby and I deemed The Best Egg Salad.
Yolks were creamy and bright with remnants of coarsely chopped egg whites, dotted with green and red with a hint of lemon and just enough mayonnaise to bring it together, but not overwhelm the palate.
I hand-mixed everything together, which I find to be the ideal way to blend ingredients rather than simply stirring or even (gasp) using a hand mixer or a fork.
If that is unappealing to you, go ahead and use your tool of choice, just make sure not to overdo it.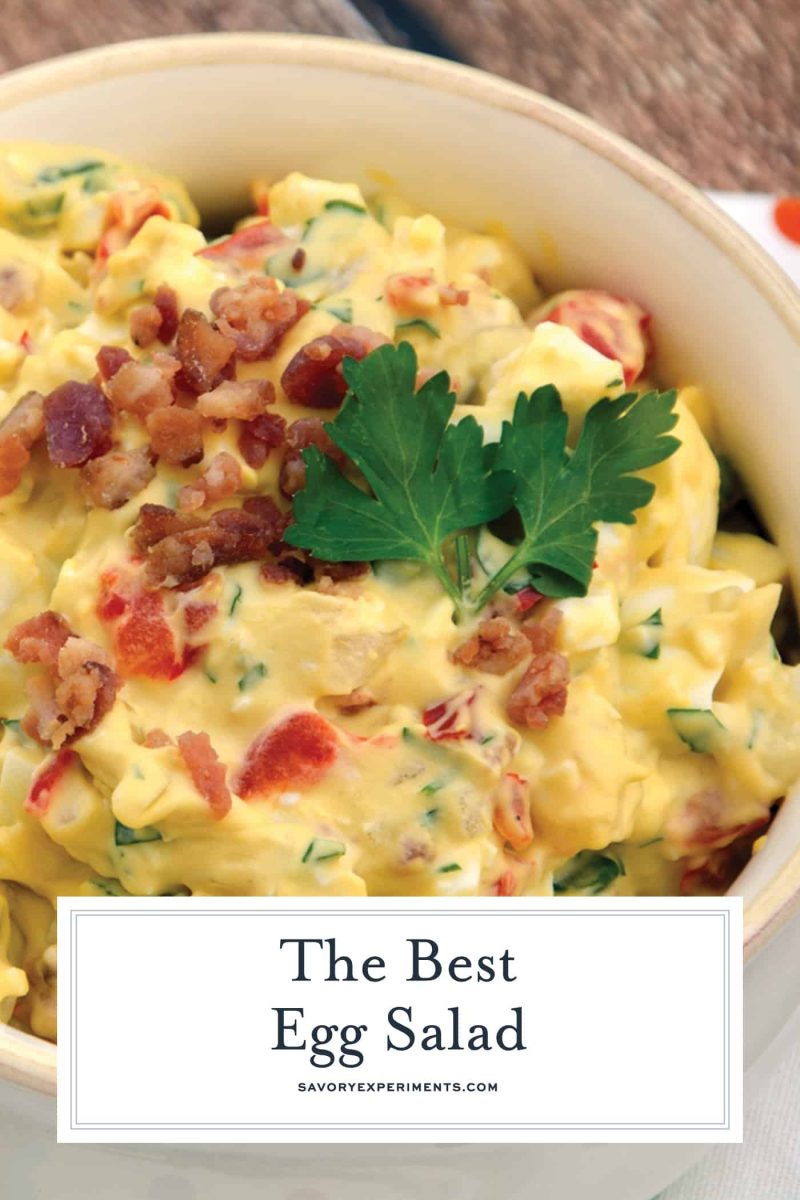 Serve it as a protein-packed stand-alone or sandwich it between two slices of bread. I personally like to toast some whole wheat or sourdough and then assemble my sandwich.
And I would be lying if I said a little hot sauce didn't find its way into the mix.
Make sure you read up on The Key to Perfect Hard Boiled Eggs to get the best color and velvety texture for your Egg Salad. I enjoy crumbled bacon in mine, but it is totally optional.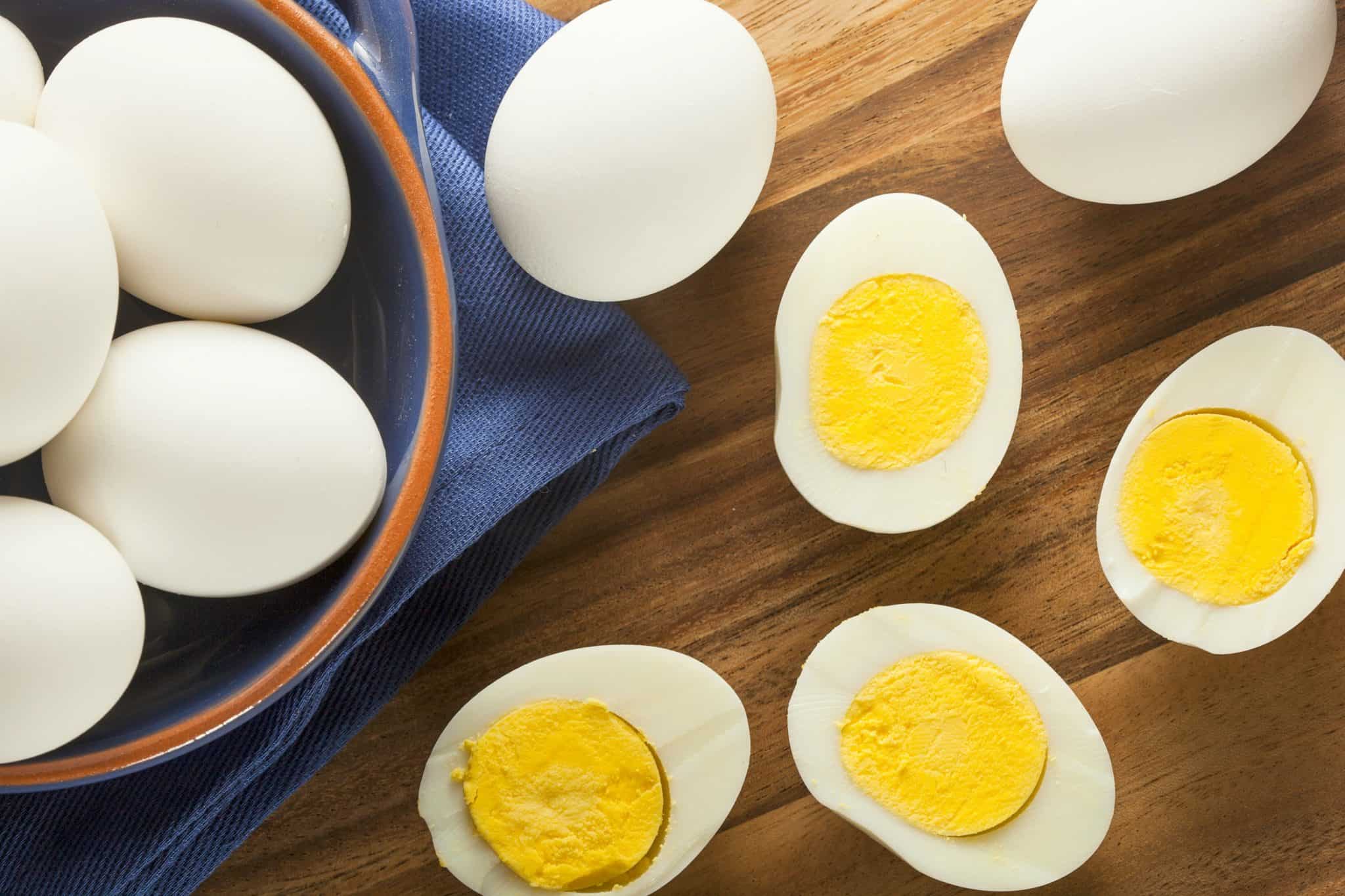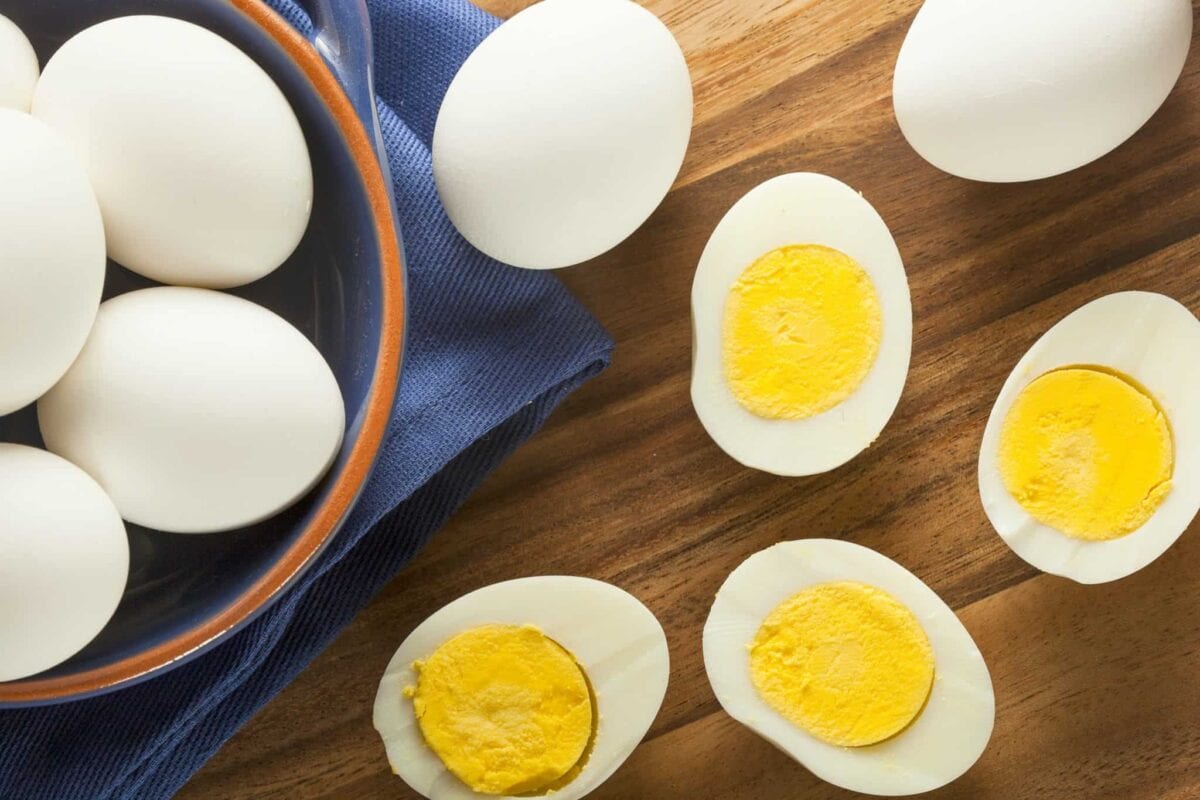 If you like this Egg Salad Recipe, you'll love these recipes too!
Chicken Salad with Grapes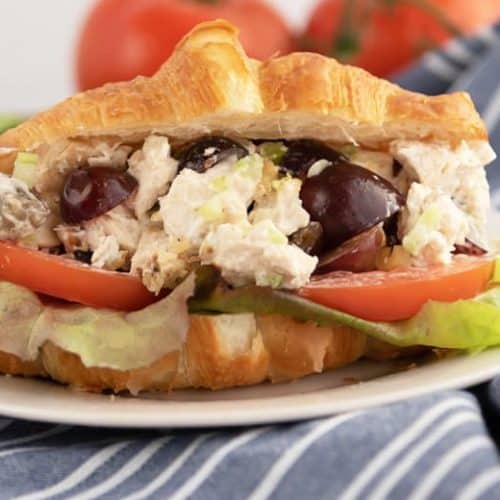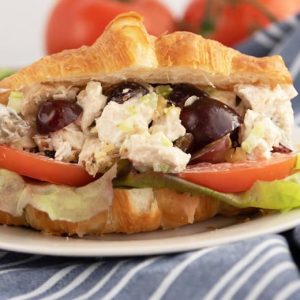 I've finally made the best chicken salad recipe! With grapes, celery, onions and walnuts, this Classic Chicken Salad recipe is perfect for a light lunch.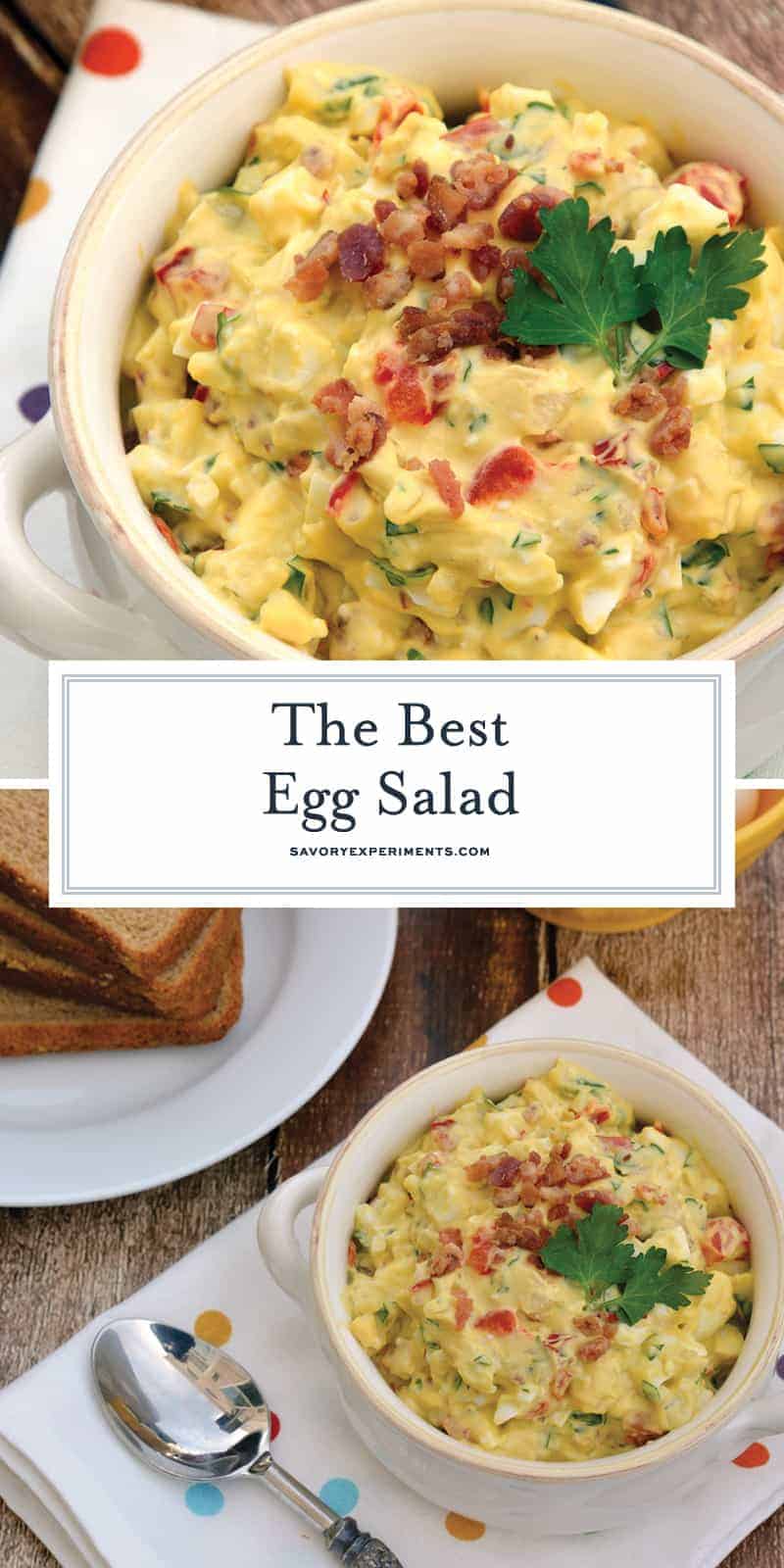 CONNECT WITH SAVORY EXPERIMENTS!

Be sure to follow me on social media, so you never miss a post!

Facebook | Twitter | Youtube
Pinterest | Instagram

Get our FREE 8 Day E-Course on How to Be a Better Home Cook. Sign up HERE!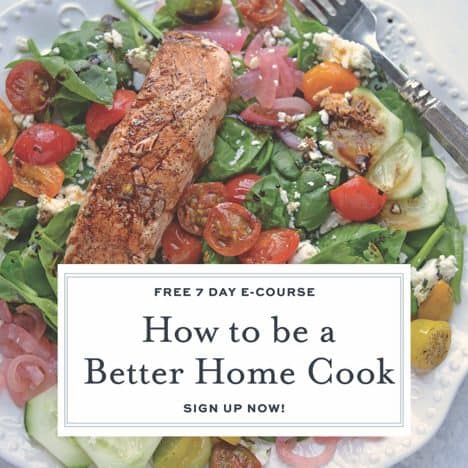 The Best Egg Salad
This is the freshest, best Egg Salad ever! Boiled Eggs mixed lightly with mayonnaise with sweet onion, red bell pepper, bacon and lemon juice!
Instructions
Combine all ingredients in a bowl. Mash all ingredients together, I actually prefer to use my hand and squeeze to get the proper egg salad consistency.

Serve on a sandwich or with a crudites.

If you have tried this recipe, come back and let us know how it was!
Nutrition
Calories:
321
kcal
|
Carbohydrates:
2
g
|
Protein:
10
g
|
Fat:
29
g
|
Saturated Fat:
5
g
|
Cholesterol:
292
mg
|
Sodium:
575
mg
|
Potassium:
137
mg
|
Sugar:
2
g
|
Vitamin A:
870
IU
|
Vitamin C:
16.5
mg
|
Calcium:
40
mg
|
Iron:
1.1
mg