Rich and decadent, Creamy Avocado Pasta Sauce is quite possibly my favorite pasta sauce. The best part? I don't even have to feel guilty about eating it! It is healthy!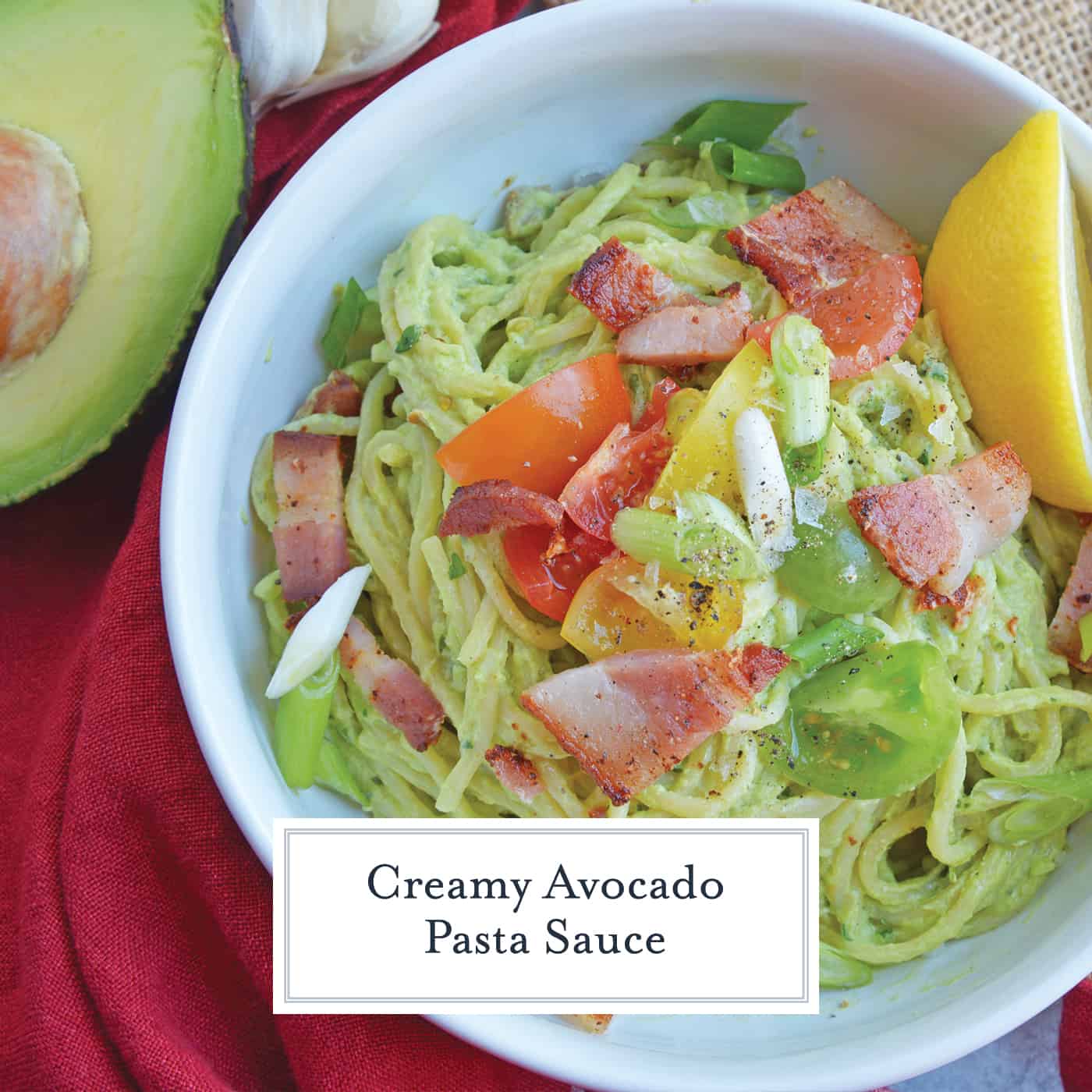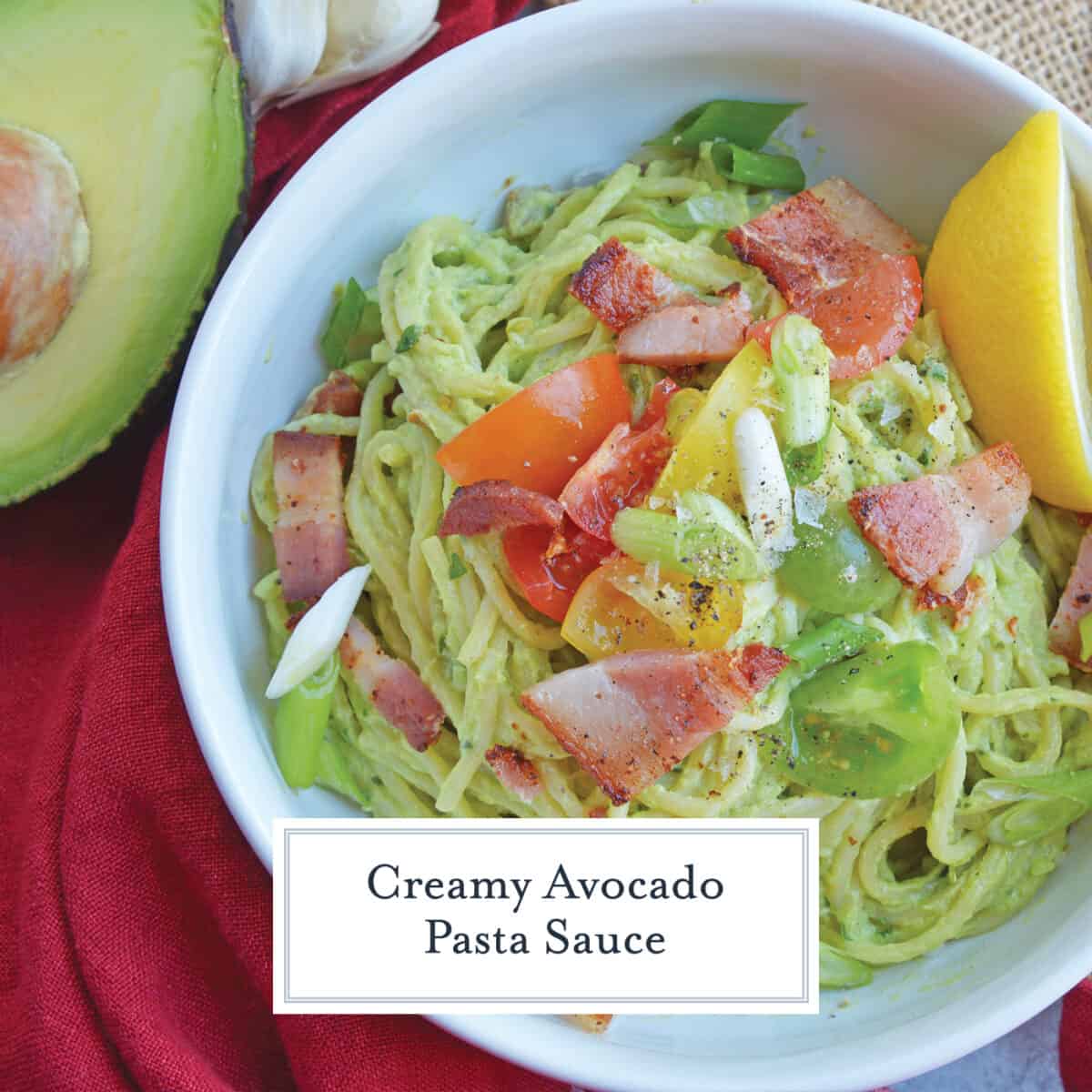 Healthy Creamy Avocado Pasta Sauce is a great alternative to traditional Alfredo sauce. Avocados, thick Greek yogurt, lemon juice, tomatoes and scallions make this wildly popular dish a favorite. Bacon optional!
I know you don't beleive me. But this avocado cream sauce is the bee's knees. Seriously. I might even enjoy it more than a traditional Alfredo and that is a bold statement.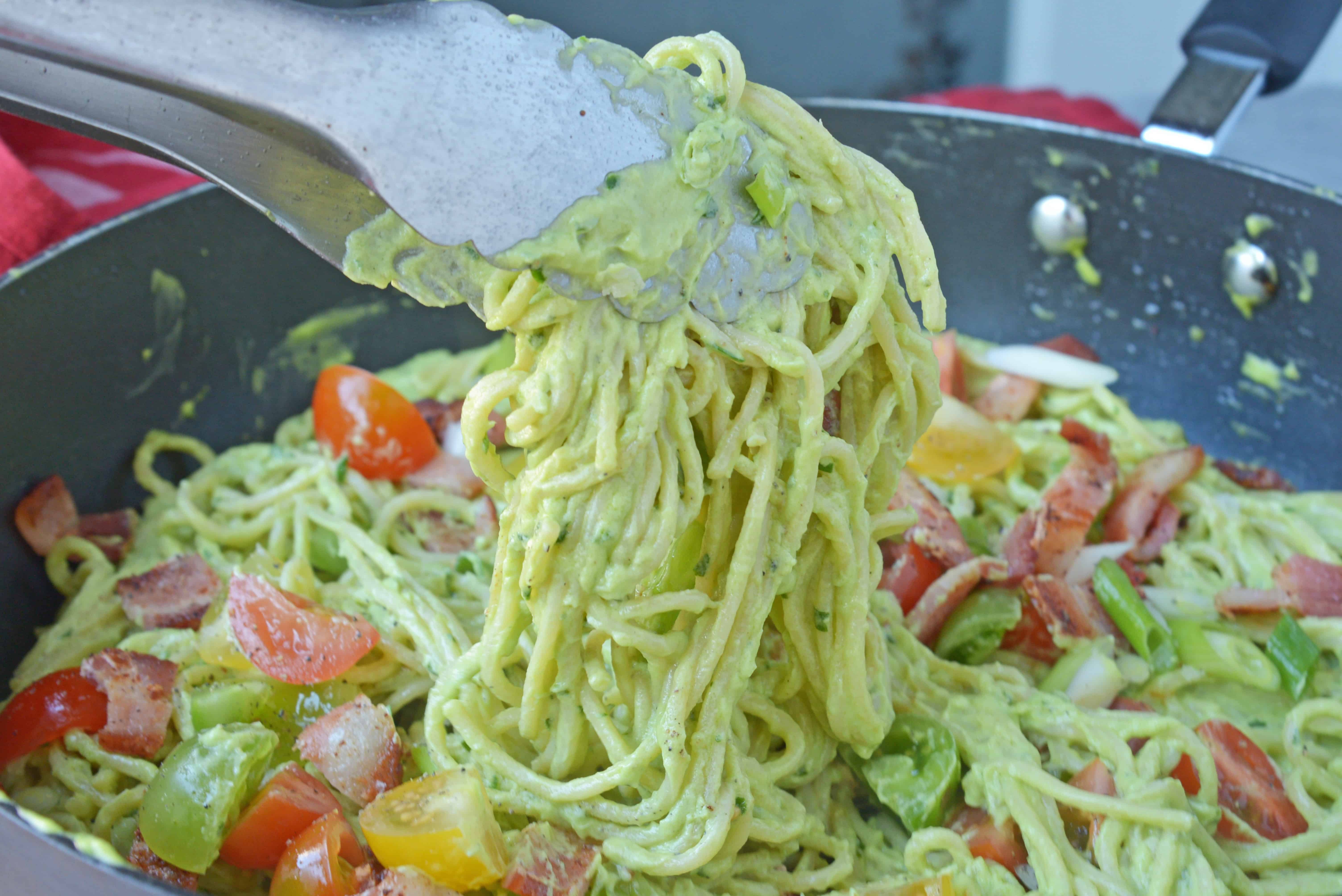 An entire helping, including whole wheat pasta and bacon, comes in under 550 calories. That is practically unbelievable! And you are hiding some veggies from those kiddos.
They'll never know. OK, maybe they guess when their Alfredo sauce is a funny hue of green. Ha!
Magically, Creamy Avocado Pasta Sauce and Alfredo sauce don't share many of the same ingredients. Maybe only garlic (which I happen to double.)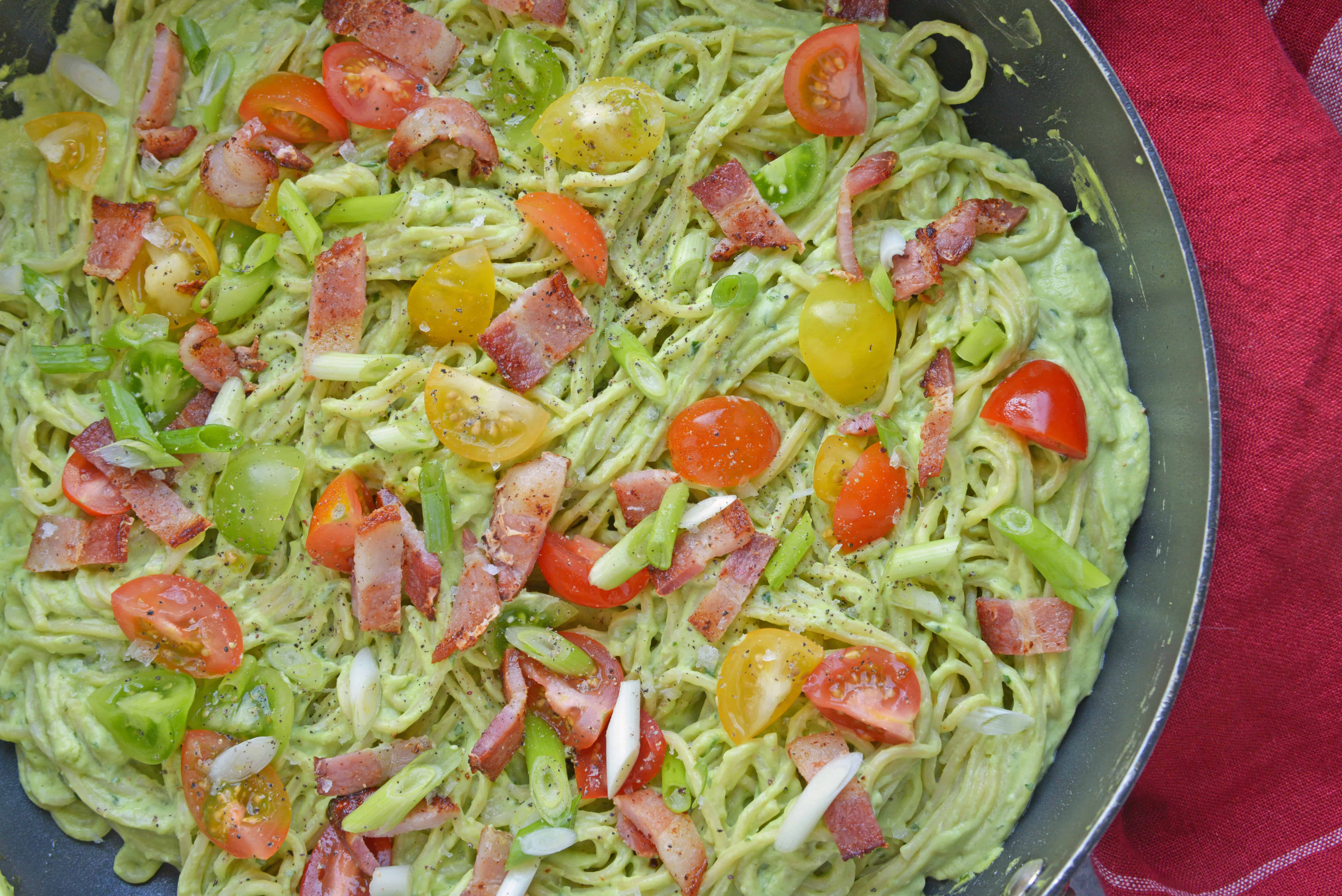 Thick Greek yogurt with creamy avocado serves as the base for garlic and lemon juice, providing the flavor and acidity we love in a nice alfredo sauce.
I add fresh cherry tomatoes and scallions for a slightly primavera feel. And then I top it with bacon, which is optional and cut the calories even more.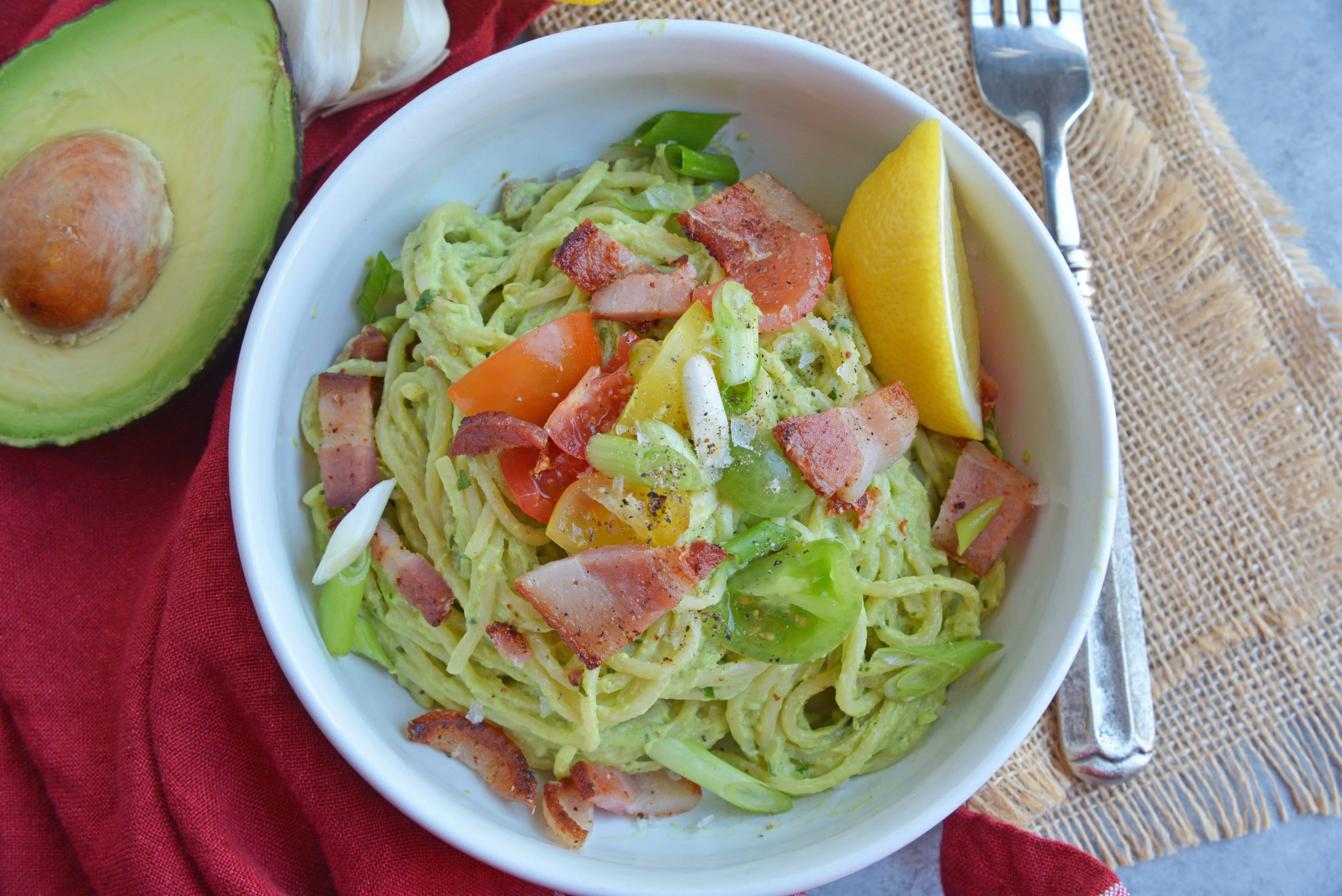 You can even top this avocado cream sauce with Parmesan cheese if you'd like. Although I think you'll find it is creamy enough on its own.
What makes this avocado sauce even better? It is ready in just 15 minutes. FIFTHTEEN minutes, to a beautiful, delicious dish of Creamy Avocado Pasta Sauce!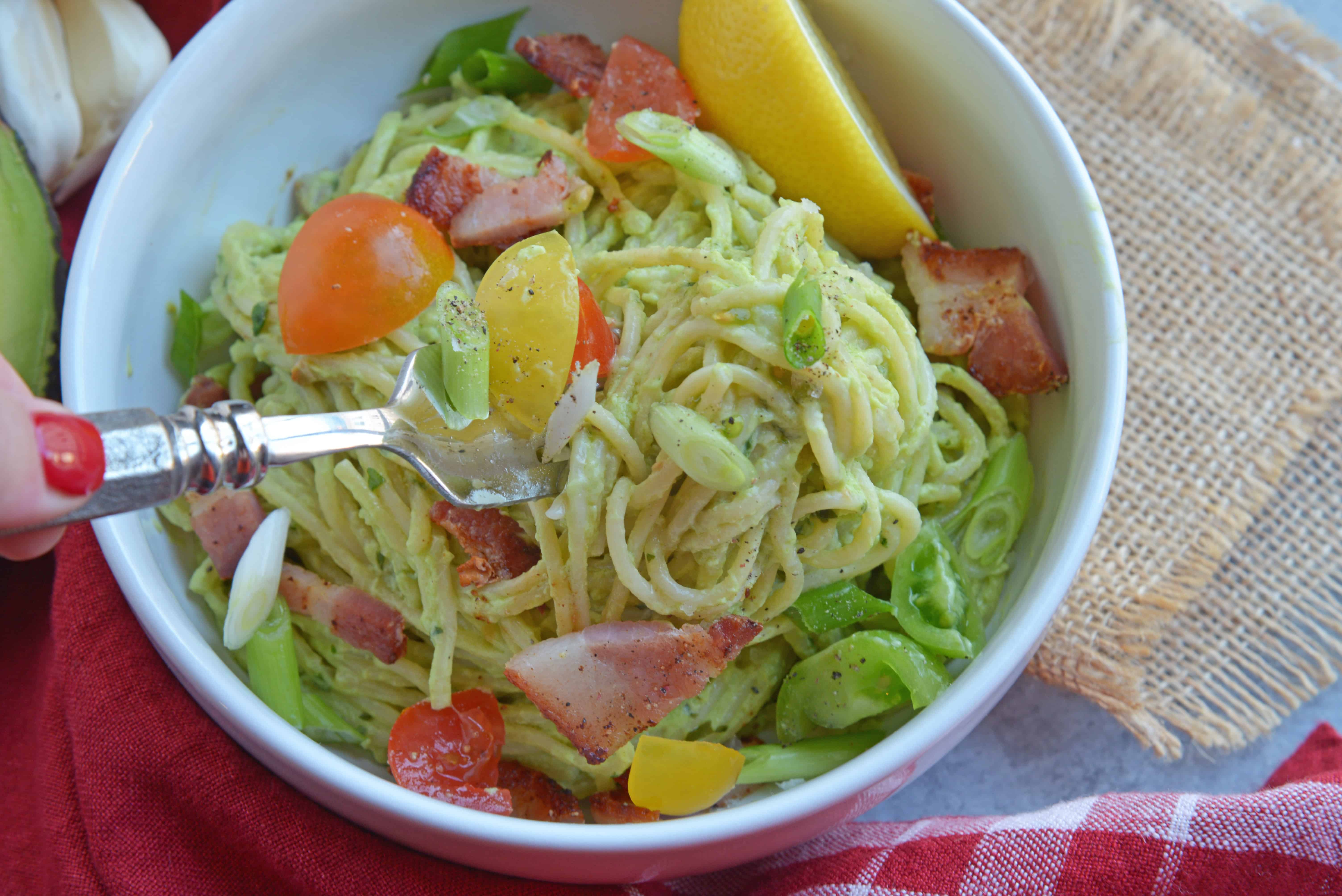 I use a whole wheat spaghetti, but feel free to use any pasta you like, even gluten-free. The sauce can even be made on its own and serve over chicken or seafood.
You'll like these other Italian dishes: