This caramel apple bark recipe will show you how to transform a simple chocolate base into an incredible dessert that's full of fall flavors. Salty pretzels, sweet dried apples, and gooey caramel combine with the sweetness of the chocolate for a show-stopping, yet easy, candy with layers of flavor.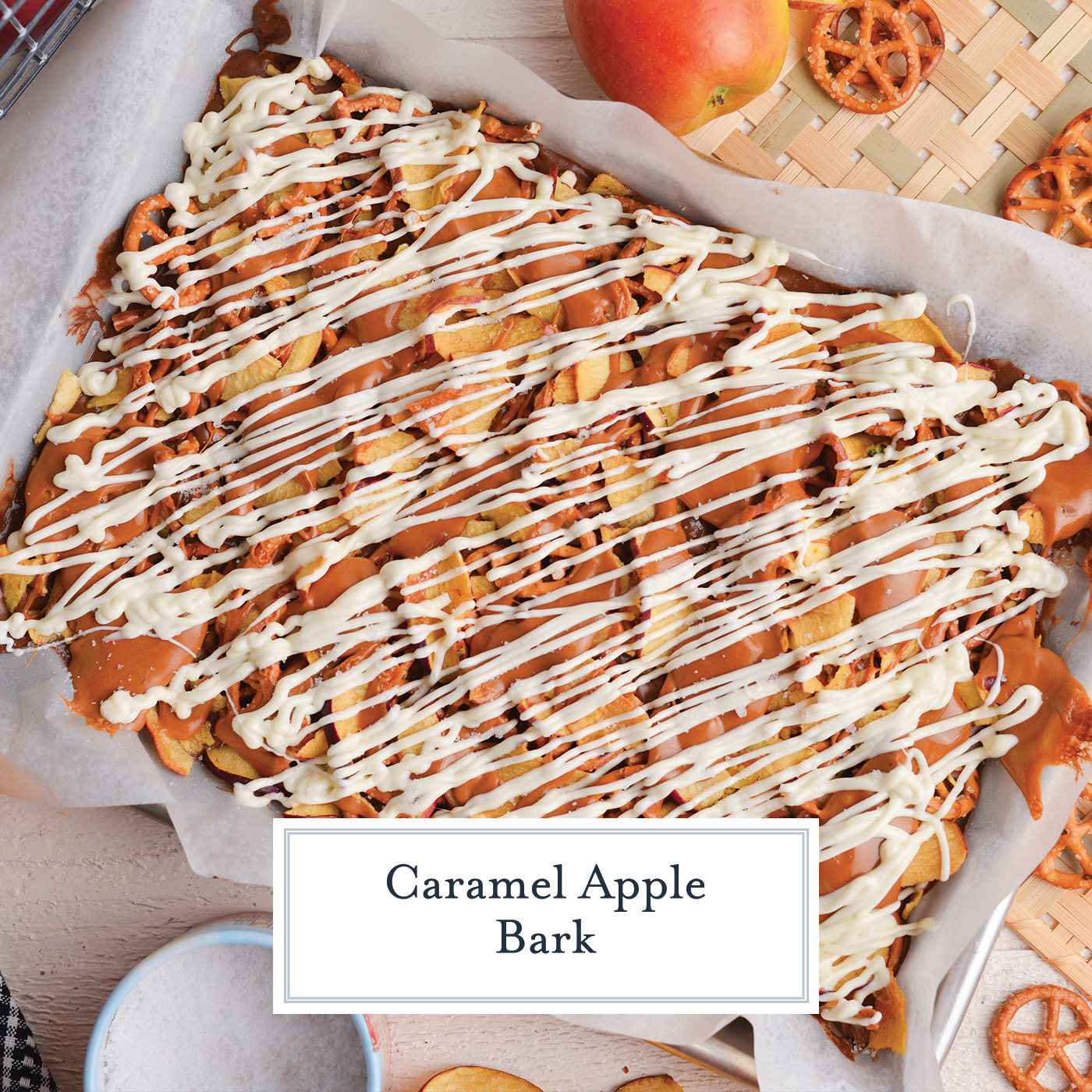 If you think candy-making is hard… you might be right. Often, it can be! However, this foolproof recipe takes all of the work out of candy-making.
Whether you're looking to keep a treat around that's full of fall-inspired flavors, or you need the perfect sweet to serve at Halloween festivities, this simple caramel apple bark will do the trick.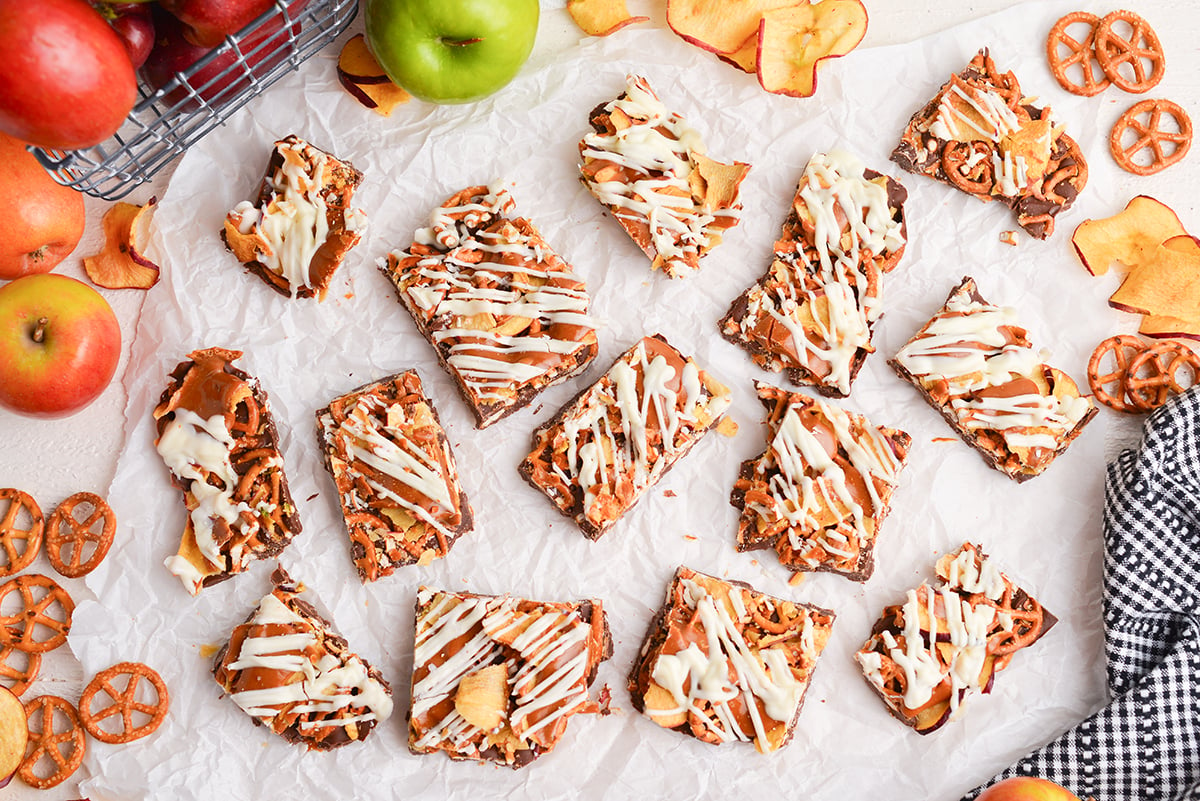 Why You'll Love Caramel Apple Bark
If you are a fan of chocolate and you're a fan of classic caramel apples, this may become your new favorite fall treat.
Easy – So often, making candy requires a whole lot of effort and precision, and sometimes extra tools that you may not have on hand. This simple bark is full of flavor, only requires a handful of ingredients, and takes very little time to make.
Versatile – While this bark is great to keep on hand as a sweet snack, it's also perfect for parties. It also makes for a pretty gift, packaged in a silicone bag and wrapped with decorative ribbon.
Customizable – There are nearly endless different toppings to choose from to make this a sweet treat for any occasion.
Dried Apple Instead of Fresh– Other caramel apple bark recipes use fresh apples and while the flavor is great, caramel has trouble sticking to the wet surface and it only really tastes good fresh. Dried apples stick well and last longer.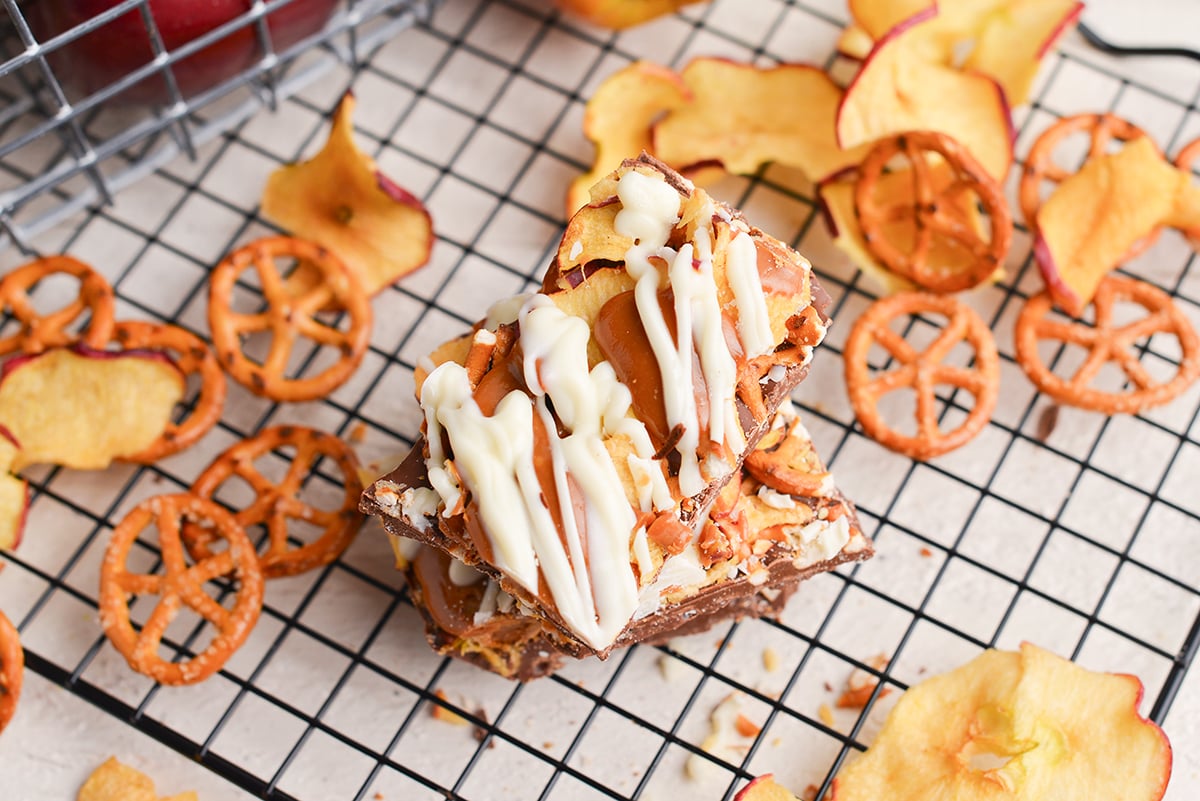 Ingredients
​Combine these simple ingredients for an out-of-this-world easy dessert.
Milk Chocolate Chips – Once melted, these become the base of this chocolate treat. You can use other varieties, too — dark chocolate chips or semisweet chocolate chips will work, as well.
Small Pretzels – Crunchy pretzels add both texture and salty flavor. It helps to use crushed pretzels to spread them more easily and evenly.
Dried Apple Chips – These sweet fruit chips add all of the fall flavor to this bark. You can often find them on display in the produce section at your grocery store.
Caramel Candies – These sweet caramael squares are the perfect way to easily add caramel flavor to the bark.
White Chocolate Melting Wafers or Almond Bark – This adds one more layer of delicious, sweet flavor to the bark.
Fleur de Sel (sea salt) – Use this high-quality salt to bring out the flavor of all of the sweet ingredients.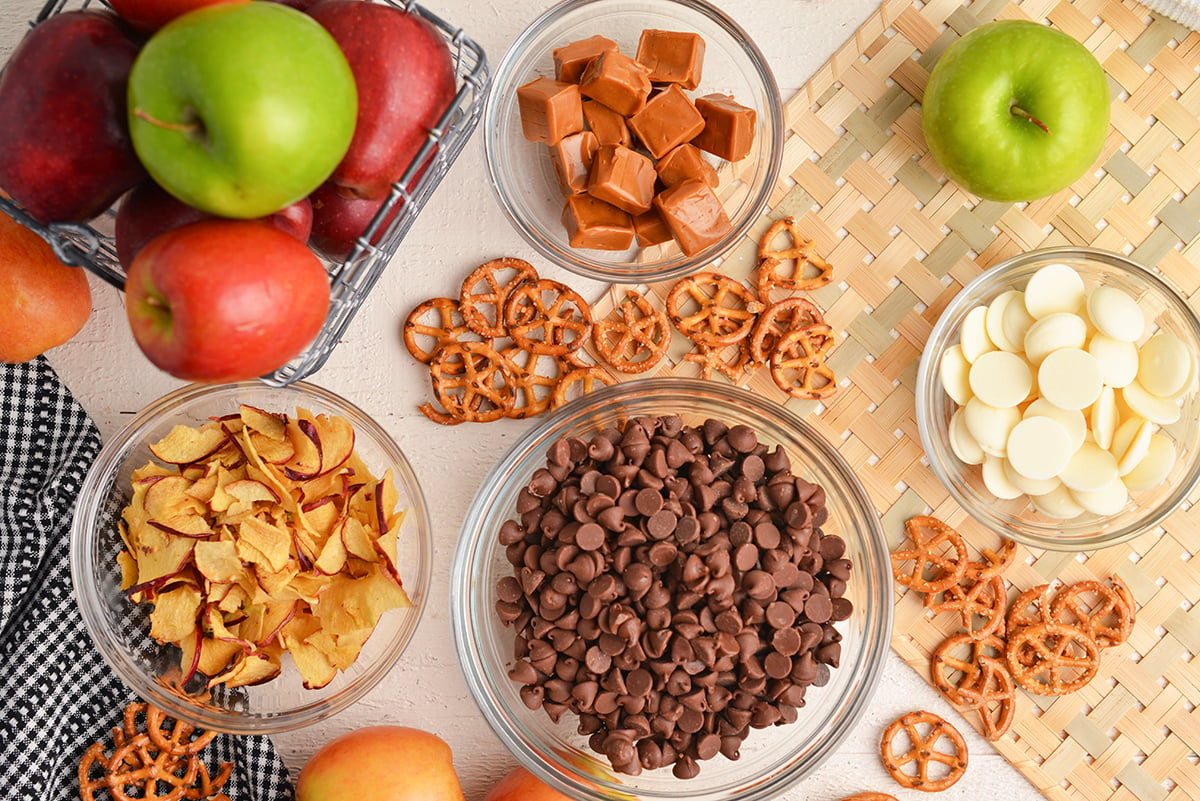 How To Make Caramel Apple Bark
It couldn't be more simple to create this easy candy.
Melt chocolate. Melt chocolate chips in intervals in a microwave-safe bowl. Transfer the melted chocolate to a prepared baking sheet, spreading in a thin, even layer.
Add pretzels and apples. Add the pretzels to the chocolate and gently press them in. Press the dried apple pieces over the pretzel layer.
Melt caramel. Repeat the melting process with the caramels. Spoon the melted caramel over the top of the chocolate, pretzels, and dried apples.
Melt white chocolate. Melt the white chocolate in the same way as the chocolate chips and caramel, then pipe or spoon over top of the rest.
Chill. Place the sheet pan in the refrigerator briefly before placing on the counter to come to room temperature and set.
Break into pieces. Break the bark into pieces and transfer to an airtight container.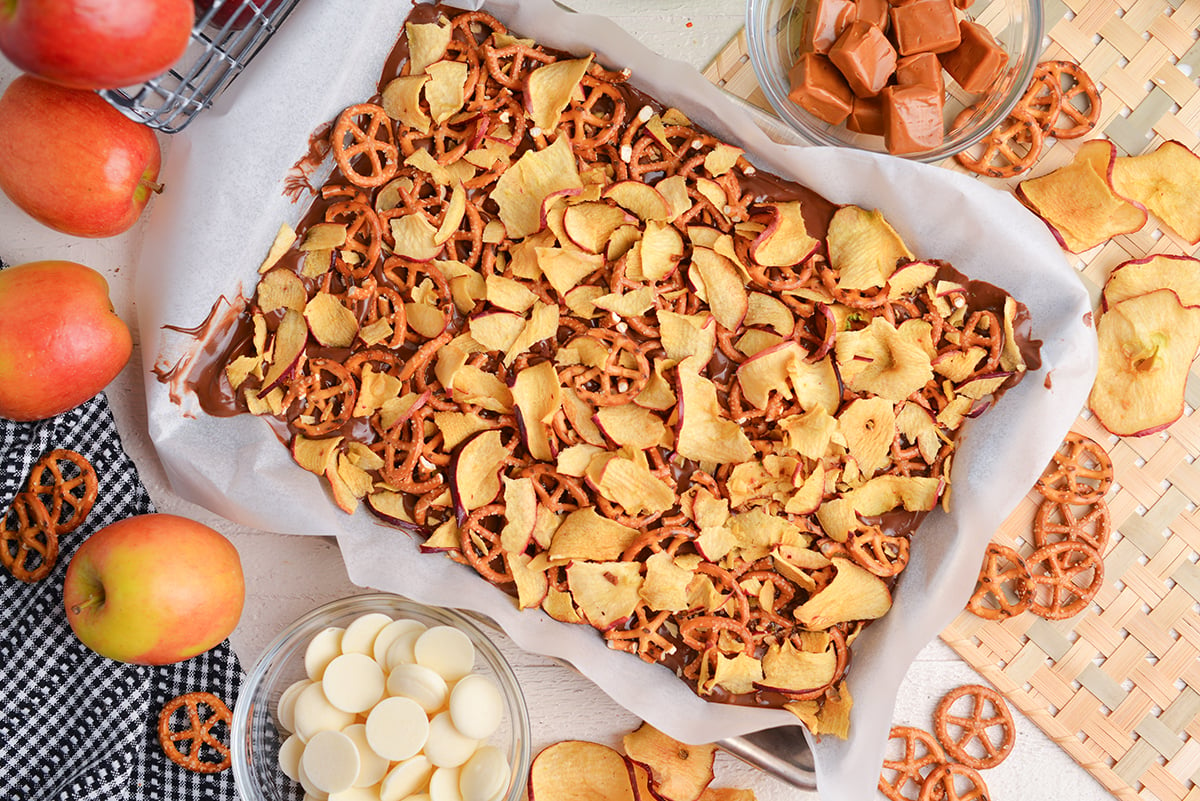 What to Serve with Caramel Apple Bark
You can serve this bark as a garnish for ice cream or dip it into a big bowl of homemade caramel sauce. It's also great with a cup of hot chocolate, dalgona whipped coffee, or mulled cider.
It also makes a great sweet addition to a cheese plate or charcuterie board.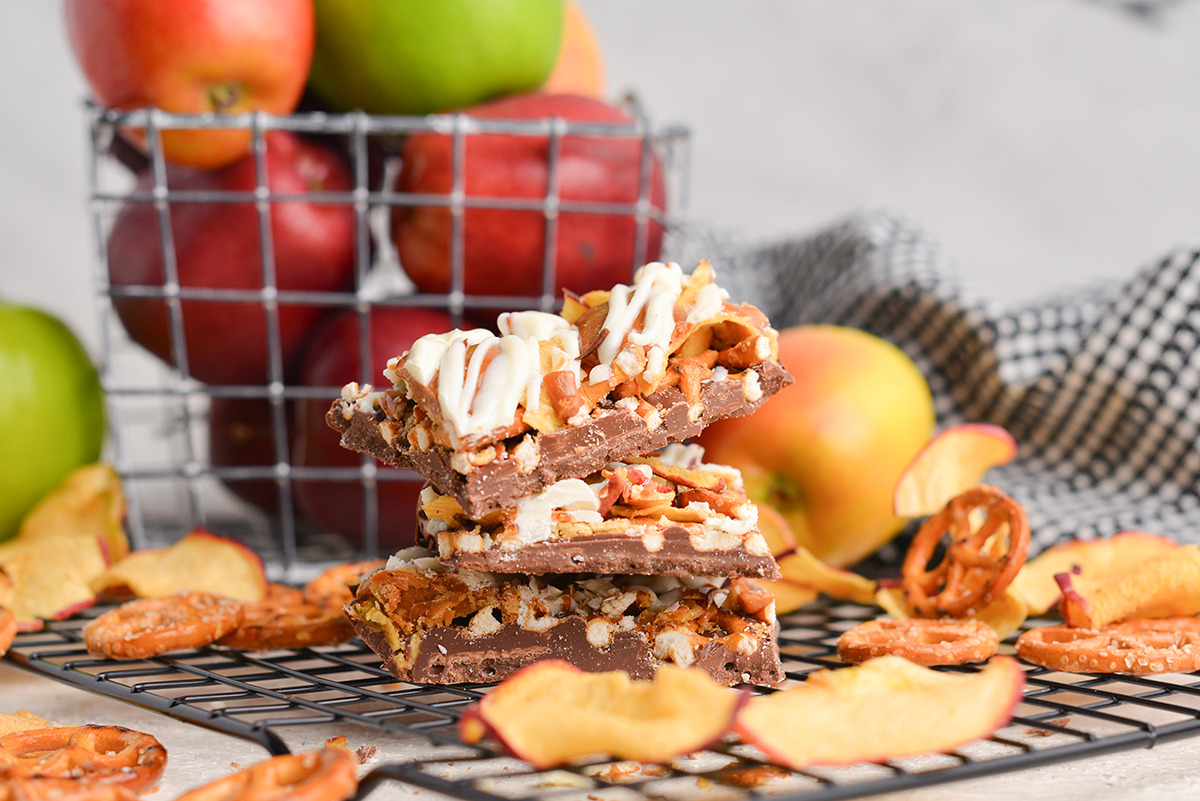 Variations
One of the best things about chocolate bark is how easy it is to customize with various toppings!
Nuts – Crush your favorite nuts and sprinkle them over top of the bark.
Cinnamon – Sprinkle cinnamon over the chocolate before adding the other toppings.
Trail Mix – Press the trail mix into the chocolate with the pretzels.
Coconut – Add shredded coconut to complement the other flavors.
Dried Fruit – Choose other varieties of dried fruit to add.
Other Candies – Press in other small candies that you love — mini M&Ms are a great option.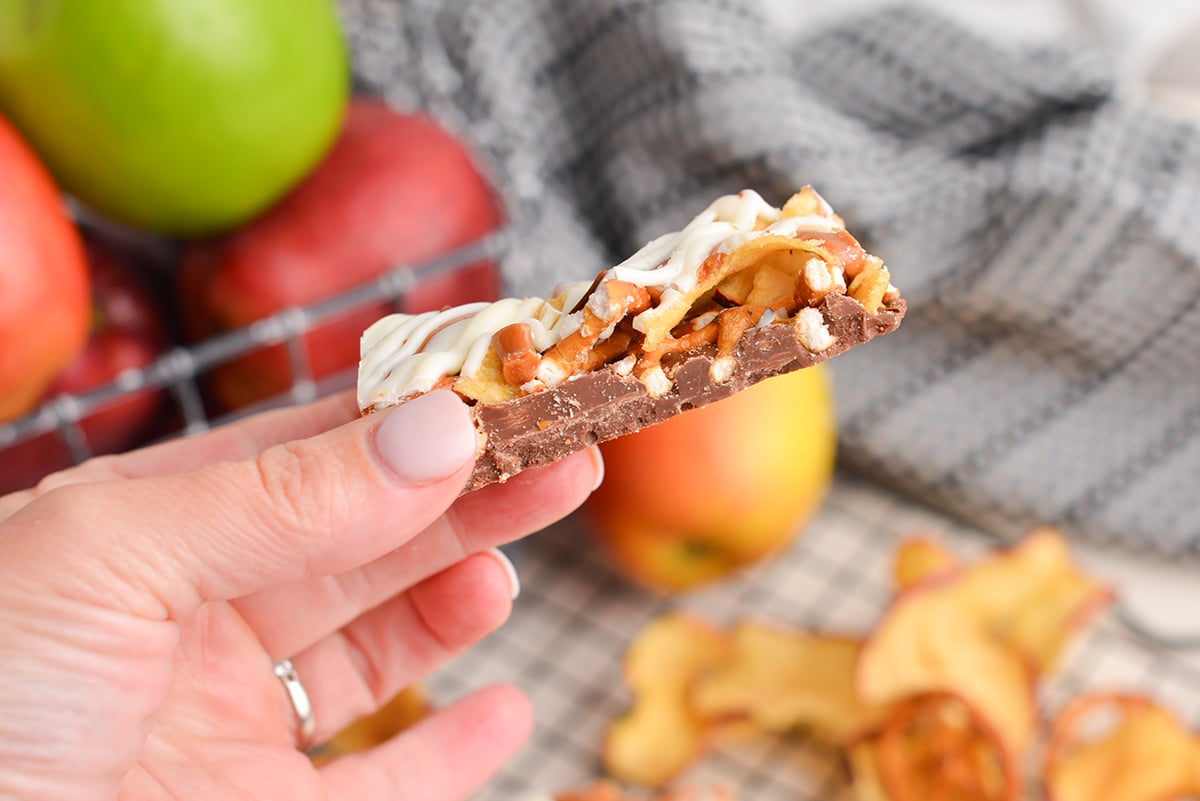 Storage
This simple candy is easily stored in an airtight container in a place that is cool and dry. It will stay fresh for at least 2 weeks. Refrigeration will harden the caramel.
Refrigerator: It is not necessary to keep the chocolate in the refrigerator, but if you choose to, store it in an airtight container. It will last as long, or longer, than storing it on the counter.
It will need to sit out for a considerable amount of time for the caramel to come to temperature. It will get very hard in the fridge.
Freezer: You can freeze this chocolate for up to 3 months in an airtight container or resealable freezer bag. You may want to place parchment paper in between pieces to prevent sticking.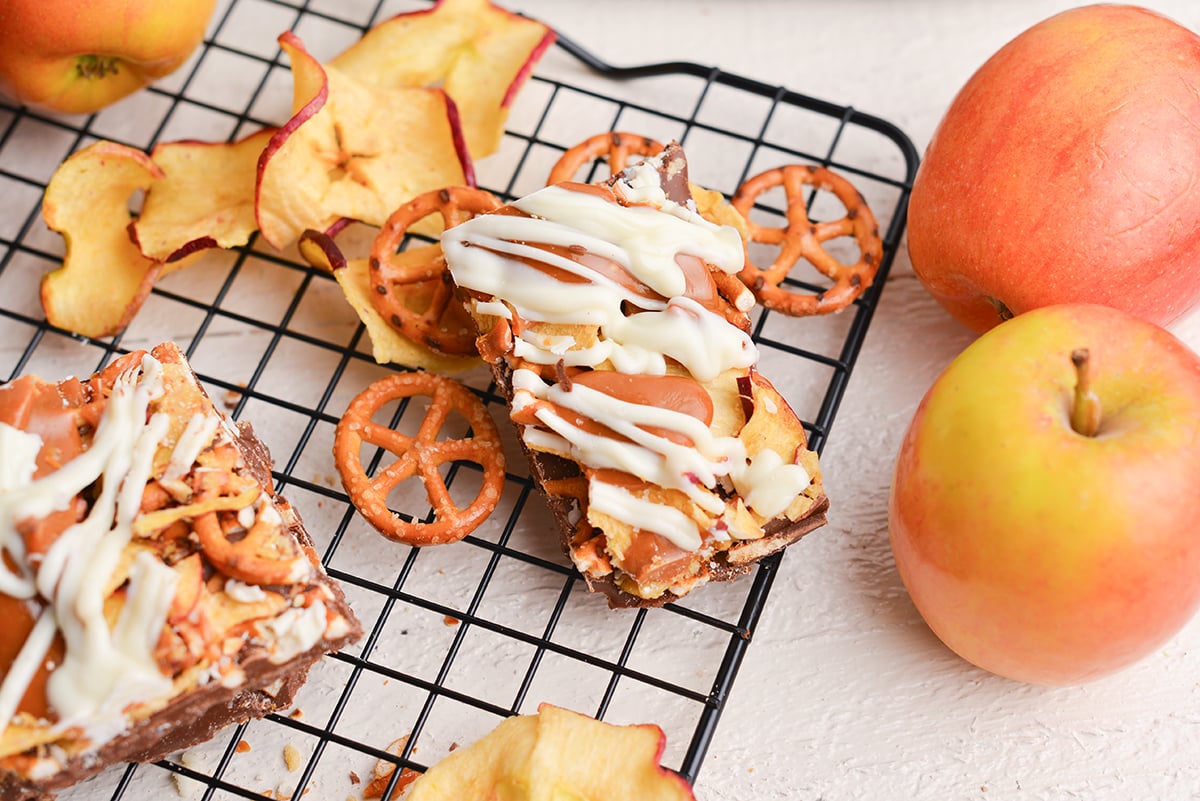 Common Questions About Caramel Apple Bark
Can I use caramel sauce instead of melting caramels?
No, caramel sauce stays in sauce form and won't harden. Using melted candies will take them back to the gooey and chewy texture of the candy after they cool.
What is the best way to melt caramels?
The best way is in a double boiler, but this is also more time-consuming. The next next best way is the microwave, but you have to keep a close eye on them to have them not overheat and, thus, seize.
How many Kraft caramels do I need for a cup?
It takes 25 unwrapped Kraft caramels to equal 1 cup.
Can I use white chocolate chips instead of wafers or almond bark?
You can, but add 1 teaspoon of vegetable shortening or coconut oil to the mix. Regular chocolate chips will seize and not melt and re-harden. Melting wafers and bark already have the shortening built in to prevent this.
More Easy Apple Recipes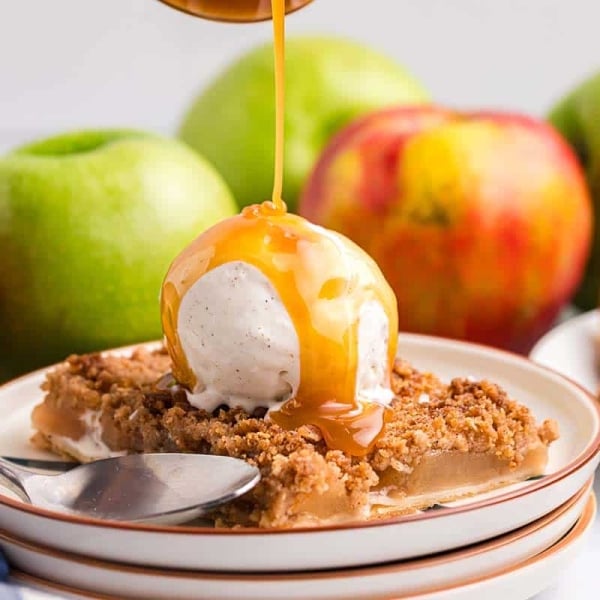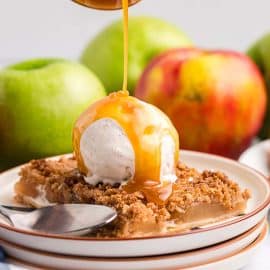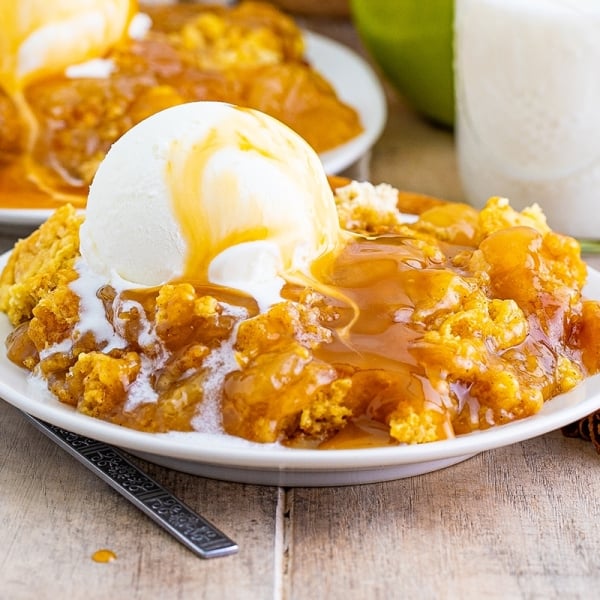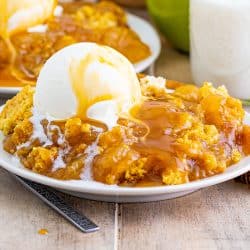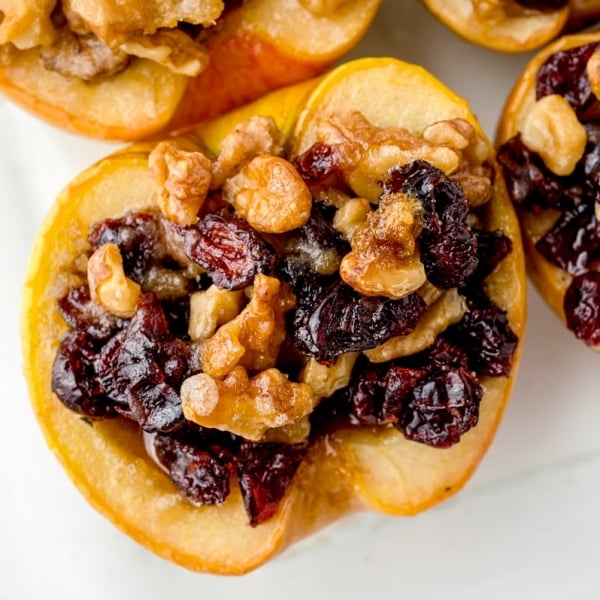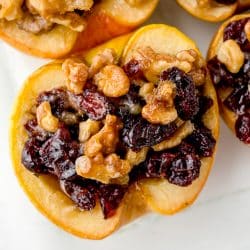 The Best Baked Apples
The Best Baked Apples are simple and can be prepared all the way until baking ahead of time. They are perfectly paired with a crisp apple wine and a generous scoop of vanilla, butter or caramel ice cream.
See The Recipe!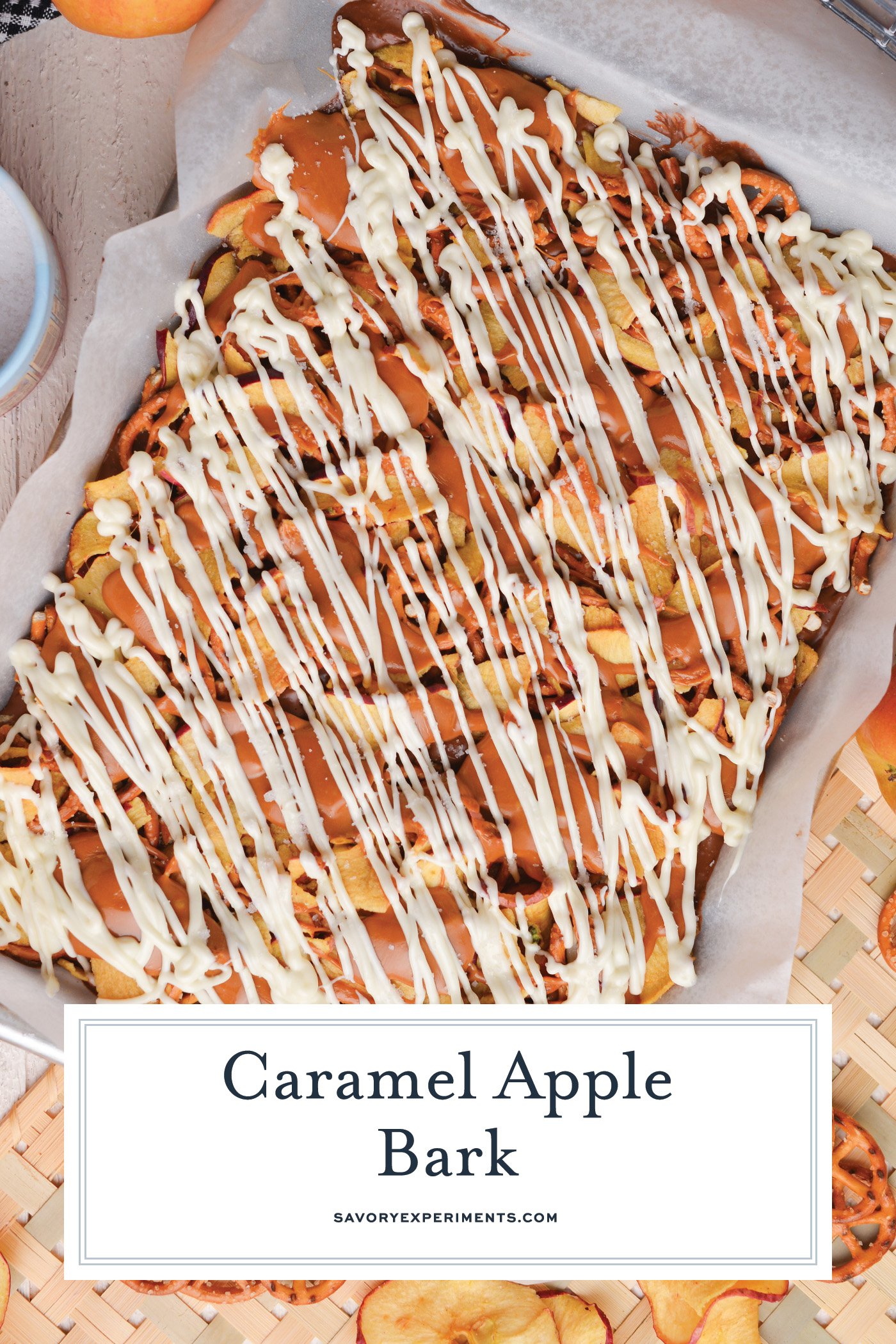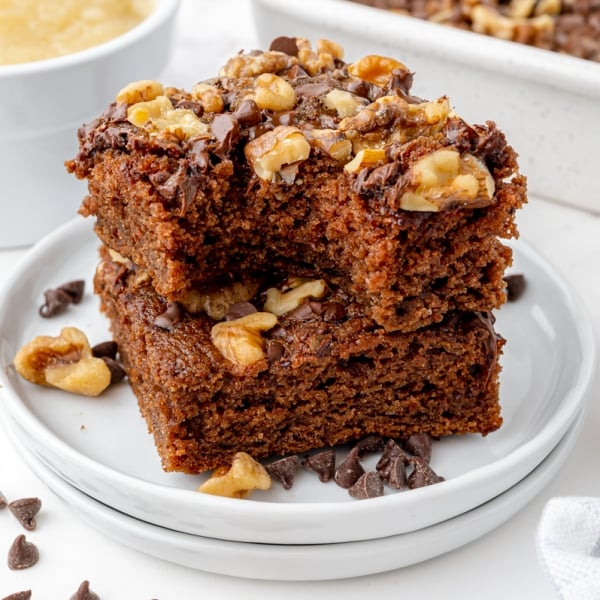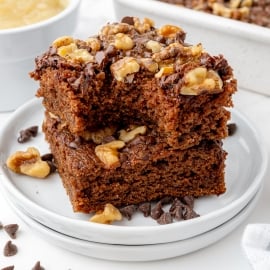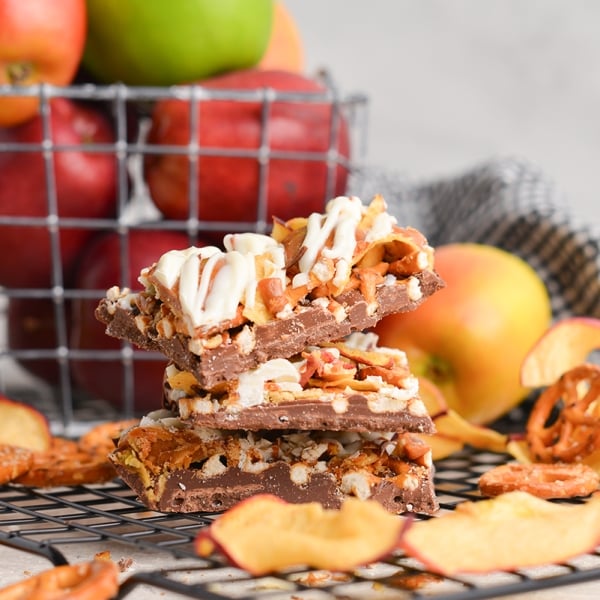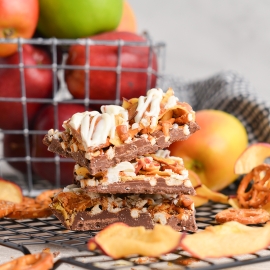 Caramel Apple Bark Recipe
Salty pretzels, sweet apples, and gooey caramel combined with chocolate make this EASY Caramel Apple Bark is the perfect fall treat!
Ingredients
2 1/2

cups

milk chocolate chips

2

cups

small pretzels

2.5

ounces

dried apple chips

1

cup

caramel candies

, 25 Kraft caramels

1/2

cup

white chocolate melting wafers or almond bark

2

teaspoons

fleur de sel
Instructions
Line a rimmed 9×13 inch baking sheet with parchment paper. Set aside.

In a microwave safe bowl, melt the milk chocolate chips for approximately 60 seconds, stirring well, and then for 15 seconds increments until smooth. Do not overheat.

Pour the chocolate into the prepared baking sheet, spread evenly with an offset spatula.

Evenly sprinkle the pretzels over the chocolate, pressing down into the chocolate. Top with dried apple pieces, also gently pressing down.

In a microwave safe bowl, melt the caramel pieces for 60 seconds, stirring to smooth them out. Drizzle or dollop caramel over top of the apple and pretzels.

Melt the white chocolate wafers in a piping bag or a microwave safe bowl for 60 seconds, stirring until smooth. Drizzle over the caramel.

Place in the refrigerator for 10 minutes to start setting, then finish setting on at room temperature.

When chocolate has hardened, break or cut into piece. Store in an airtight container at room temperature.

If you've tried this recipe, come back and let us know how it was in the comments or star ratings.
Notes
Do not refrigerate or the caramel will harden.
Nutrition
Calories:
417
kcal
,
Carbohydrates:
65
g
,
Protein:
3
g
,
Fat:
18
g
,
Saturated Fat:
10
g
,
Polyunsaturated Fat:
1
g
,
Monounsaturated Fat:
1
g
,
Cholesterol:
3
mg
,
Sodium:
611
mg
,
Potassium:
255
mg
,
Fiber:
1
g
,
Sugar:
48
g
,
Vitamin A:
10
IU
,
Vitamin C:
1
mg
,
Calcium:
78
mg
,
Iron:
1
mg
HAPPY HALLOWEEN!!!
Welcome to 2023's #HalloweenTreatsWeek event!
If you're new here, Welcome! If you're a returning haunt, welcome back!
#HalloweenTreatsWeek is a yearly Halloween blogging event that is hosted by Angie from Big Bear's Wife . You'll find that this fun and spooky event is an online, week-long event that is filled with some frightfully fun Halloween treats and recipes from some fantastic Halloween loving bloggers!
For this years 6th annual #HalloweenTreatsWeek event we have 18 hauntingly talented bloggers that are sharing their favorite Halloween recipes throughout the week! You can following the hashtag #HalloweenTreatsWeek on social media to collect all of these frightful recipes to use at your own Halloween parties and events!
Make Sure to check out all of the fun Halloween recipes that we're sharing this week!
Today's Halloween Offerings: