This homemade restaurant-style Mexican rice is one of a kind with its delicious taste! Forget having to go out for Mexican food, now you can bring the taste of Mexico right to your kitchen table with this Easy Mexican Rice!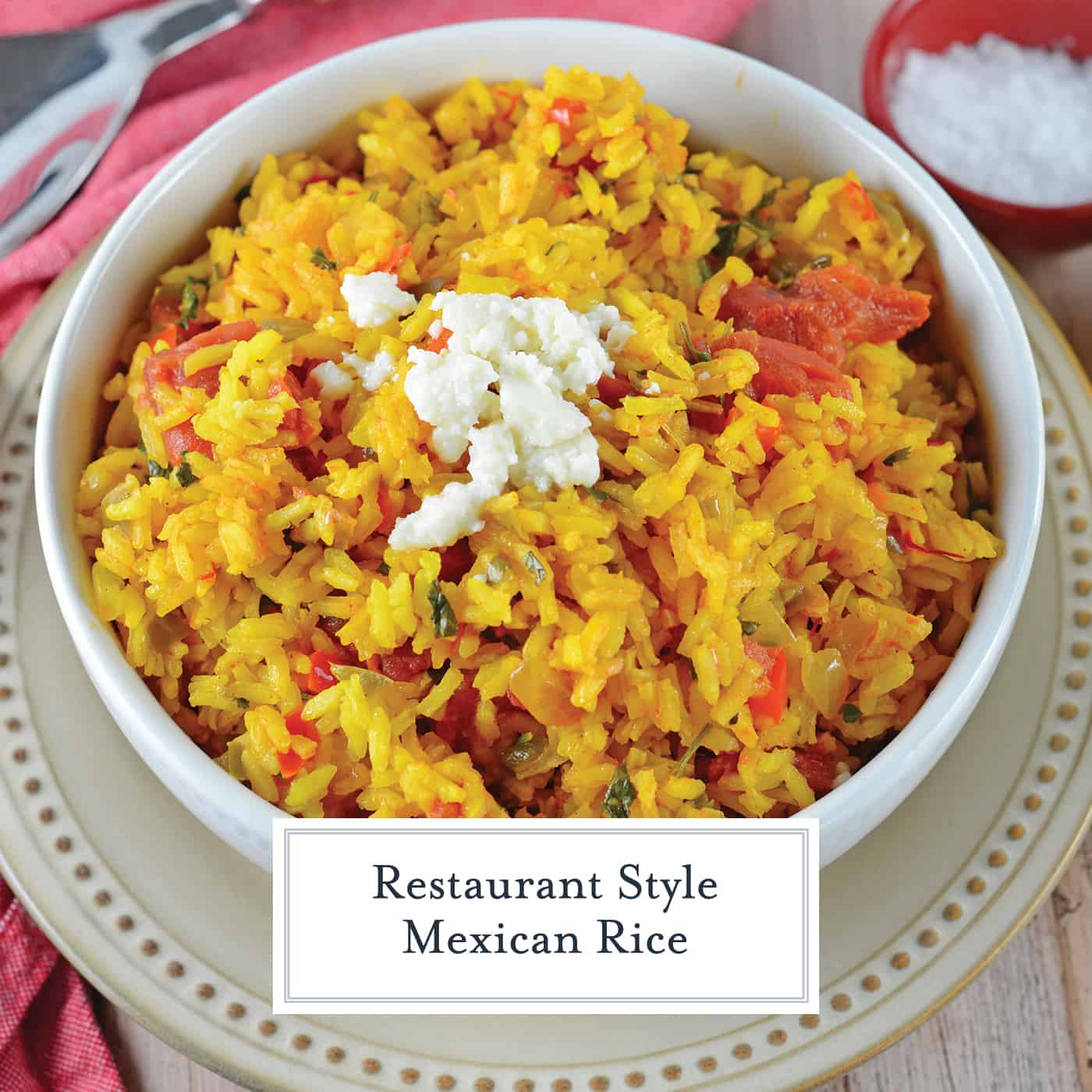 Restaurant Style Mexican Rice is a zesty red rice recipe packed full of vegetables and flavor using a delicious combination of red and green peppers, garlic, onions, tomatoes, chiles, and cilantro!
Mexican food is definitely one of our favorites in this household! We hold it so near and dear that we eat it at least a few times per week. Everyone has their go-to dishes when it comes to Mexican food here and this just happens to be especially one of mine.
I like to switch up my rice dishes and add more interest to them. Water and rice? Not here. My absolute favorite recipe is Easy Mexican Rice because one likes to eat plain and boring white rice all the time.
Simmering it with bell peppers, garlic and onion packs in tons of flavor and nutrients. To make it really over the top, I use chicken broth and tomato juice so the rice can really soak up even more flavor.
I can't emphasize this enough, it makes a world of difference in terms of flavor compared to just cooking it in water.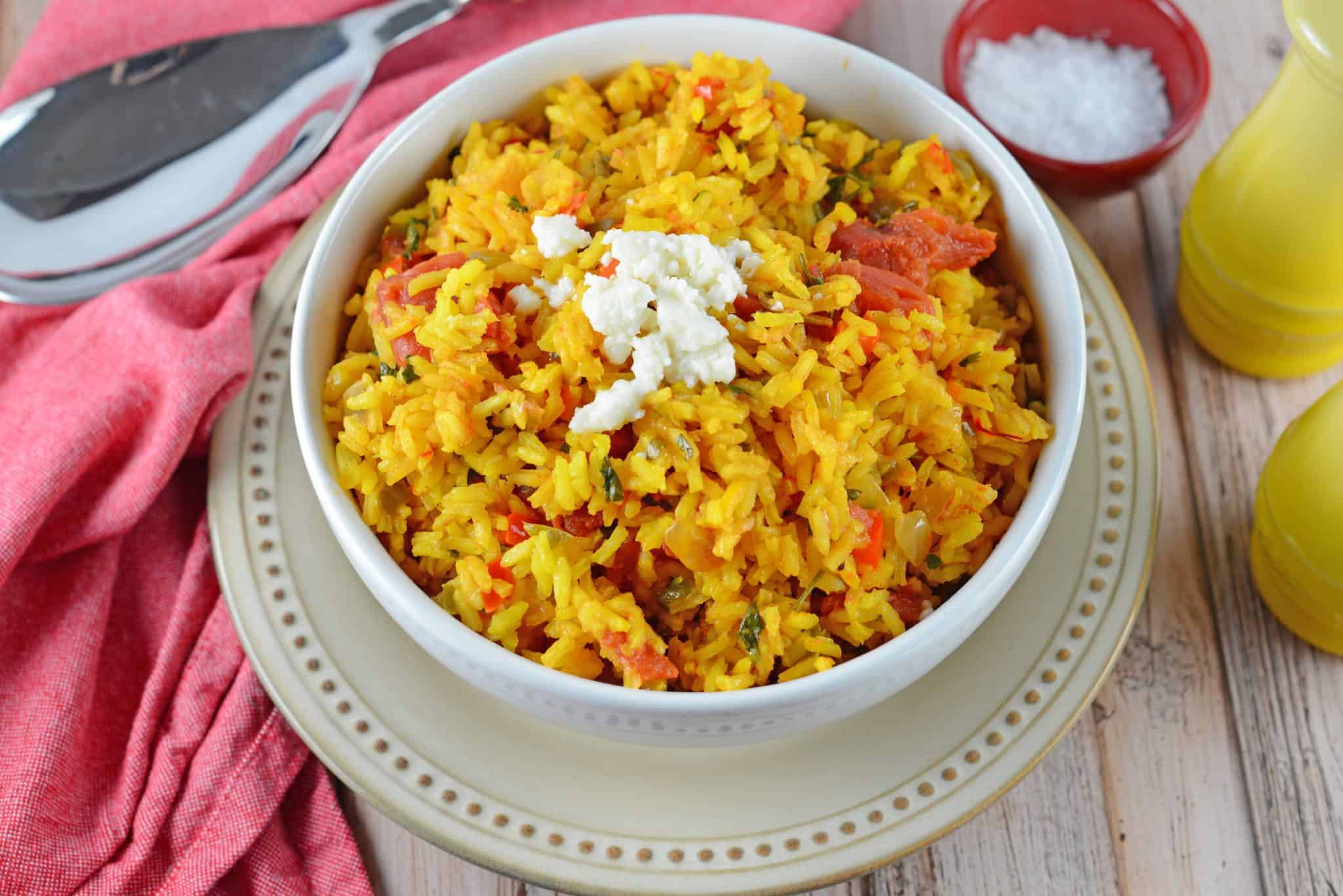 Cilantro can be a divisive ingredient and if you are one of those people who do not care for cilantro, simply omit it from the recipe. Easy Mexican Rice will be just as tasty and flavorful without it.
As a time saver, I coarsely chopped all ingredients that needed to be minced and them put them in the food processor. A couple of pulses and viola… they were minced in under 30 seconds. You're welcome, you'll be thanking me later for that tip!
If rice intimidates you or you have trouble getting it right, check out my tips for perfect rice every time. Cooking times for rice all depend on if it's long or short grain, if it's white or brown rice, and if you have soaked it prior to cooking.
For those of you that are curious, most often, medium-long grain rice is used in Mexico. That said, this will be delicious with any non-glutinous rice. Basically, sushi rice and arborio are not great choices here.
Interestingly enough, it is thought that rice was brought to Mexico by the Spaniards. Prior to that maize or corn was their staple crop. Nowadays, it is grown in more than 17 states in Mexico.
This dish is great for those of you that are watching your figure. It is relatively low in calories, great for keeping you full and brimming with flavor.
Don't be discouraged, I know you can do it! Serve alongside your favorite Mexican recipes, inside burritos or as its own dish! I like to serve mine with Baked Chicken Enchiladas!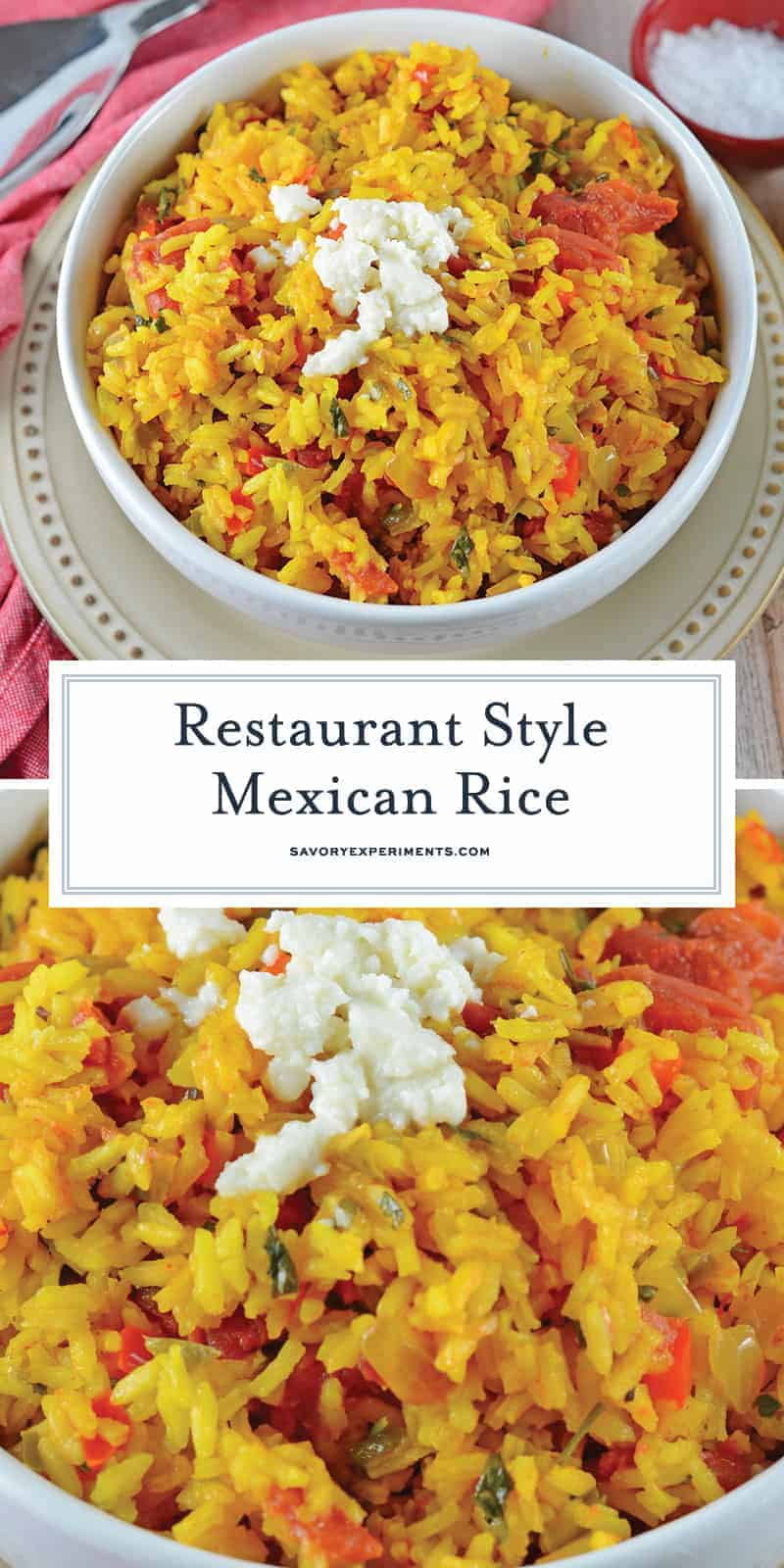 CONNECT WITH SAVORY EXPERIMENTS!

Be sure to follow me on social media, so you never miss a post!

Facebook | Twitter | Youtube
Pinterest | Instagram

Get our FREE 8 Day E-Course on How to Be a Better Home Cook. Sign up HERE!