This is an amazing whole wheat bread recipe, 30 minutes of prep and 60 minutes in the oven. This is the perfect bread recipe and will taste delicious at your weekend get together!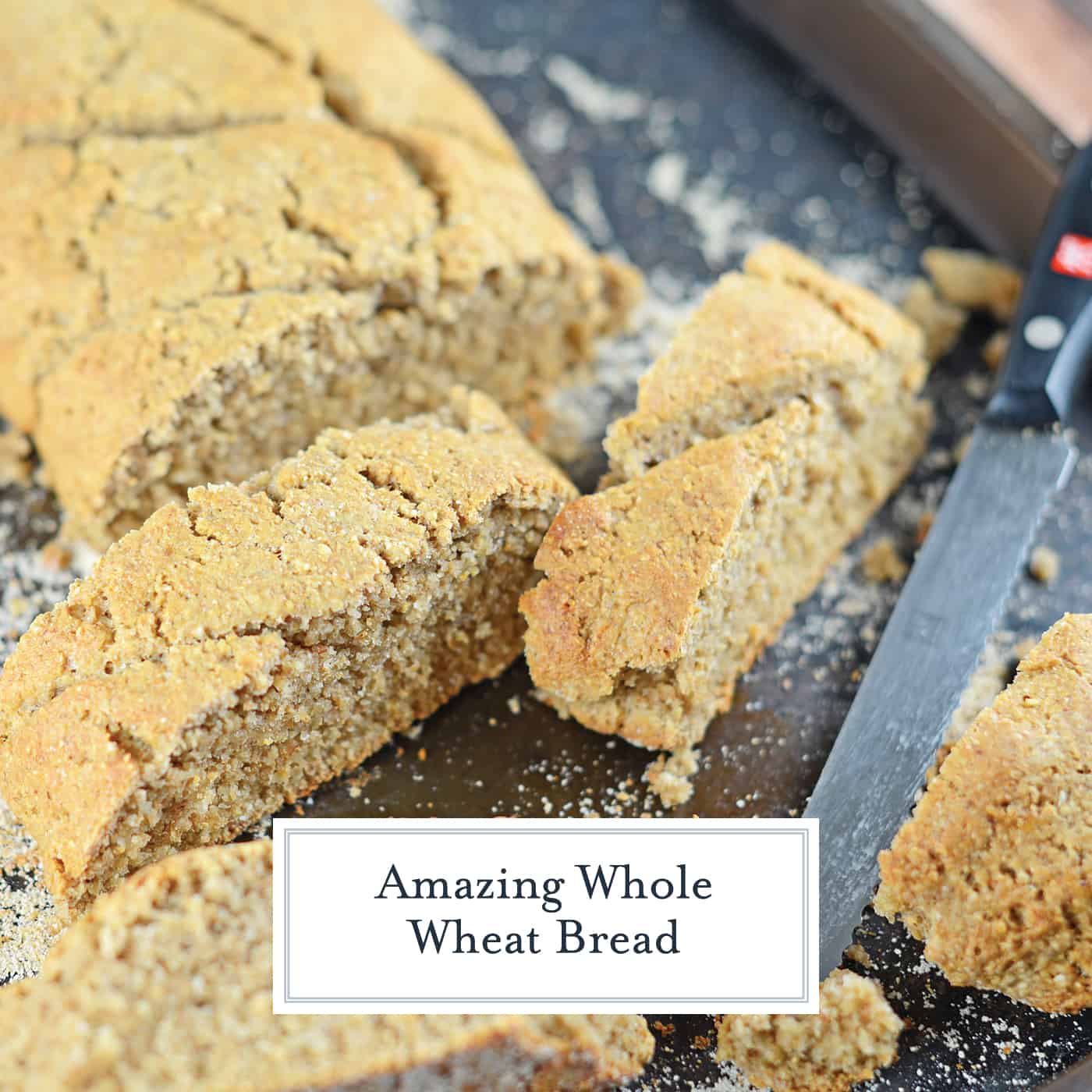 Whole Wheat Bread, homemade bread is not only healthier, it is also super easy to make! Only 30 minute hands-on for an impressive loaf of whole wheat bread.
Whole wheat bread is not only healthier for you, it is also super easy to make! Did you also know making your own flour is also easy to make? Homemade breads are one of my favorite things to do on the weekends.
Minus time to rise and bake, I milled my own whole wheat flour and made this loaf of homemade bread for Sunday dinner in under 30 minutes.
As if telling your family or guests that you made homemade bread doesn't sound impressive enough, also make your own flour for a real shocker. Also churn your own butter (in just 5 minutes) for the full effect of shock and awe.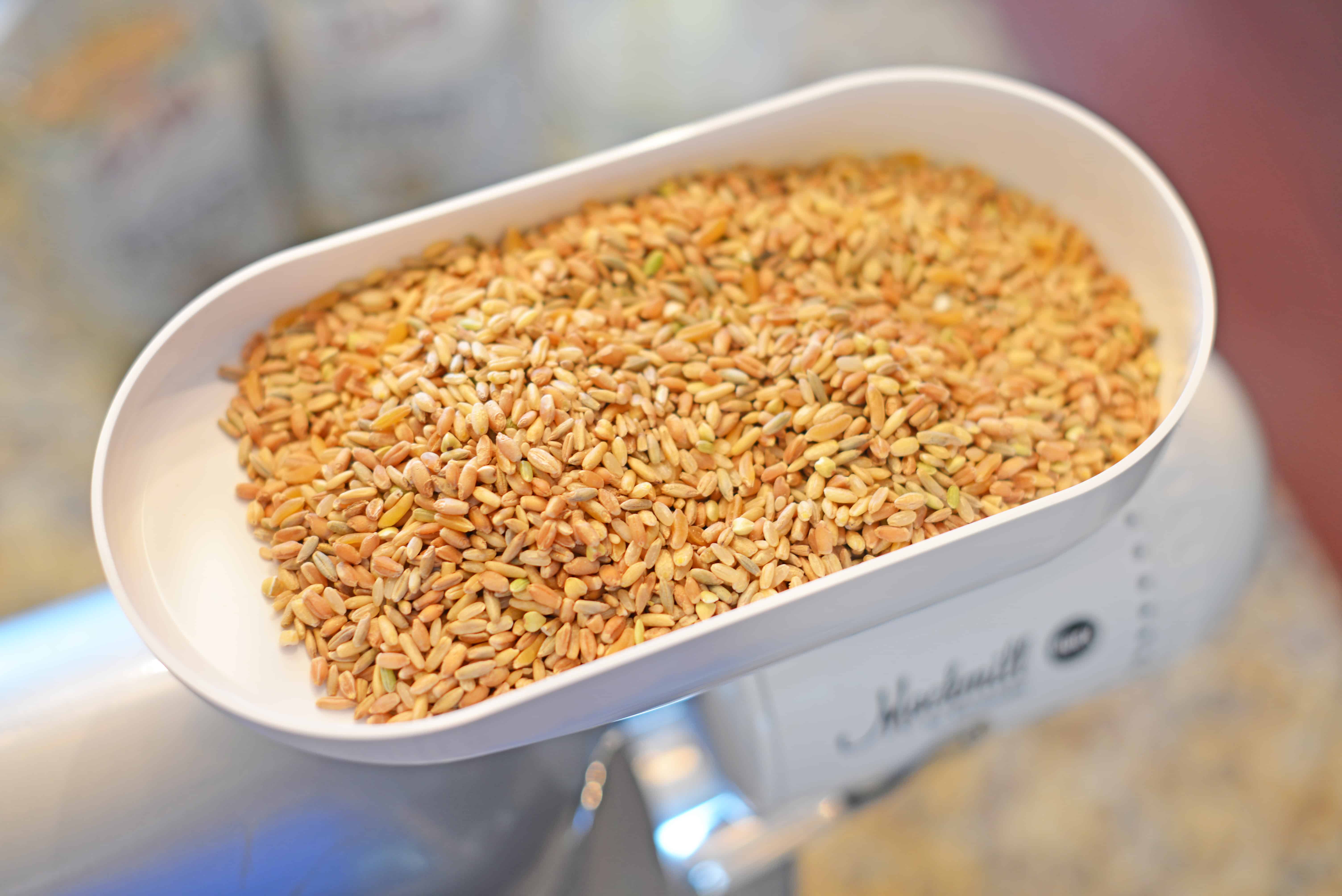 This recipe for Whole Wheat Bread is a basic homemade bread recipe. While bread purists might criticize my use of olive oil and butter, true whole grains are coarse and dry, requiring some lubrication to keep the bread from being dry.
By nature, it will be dense and certainly tastes best with a large slathering of your choice of condiment. It also serves well with sauces and soups that require a hearty whole wheat bread to sop up the bowl.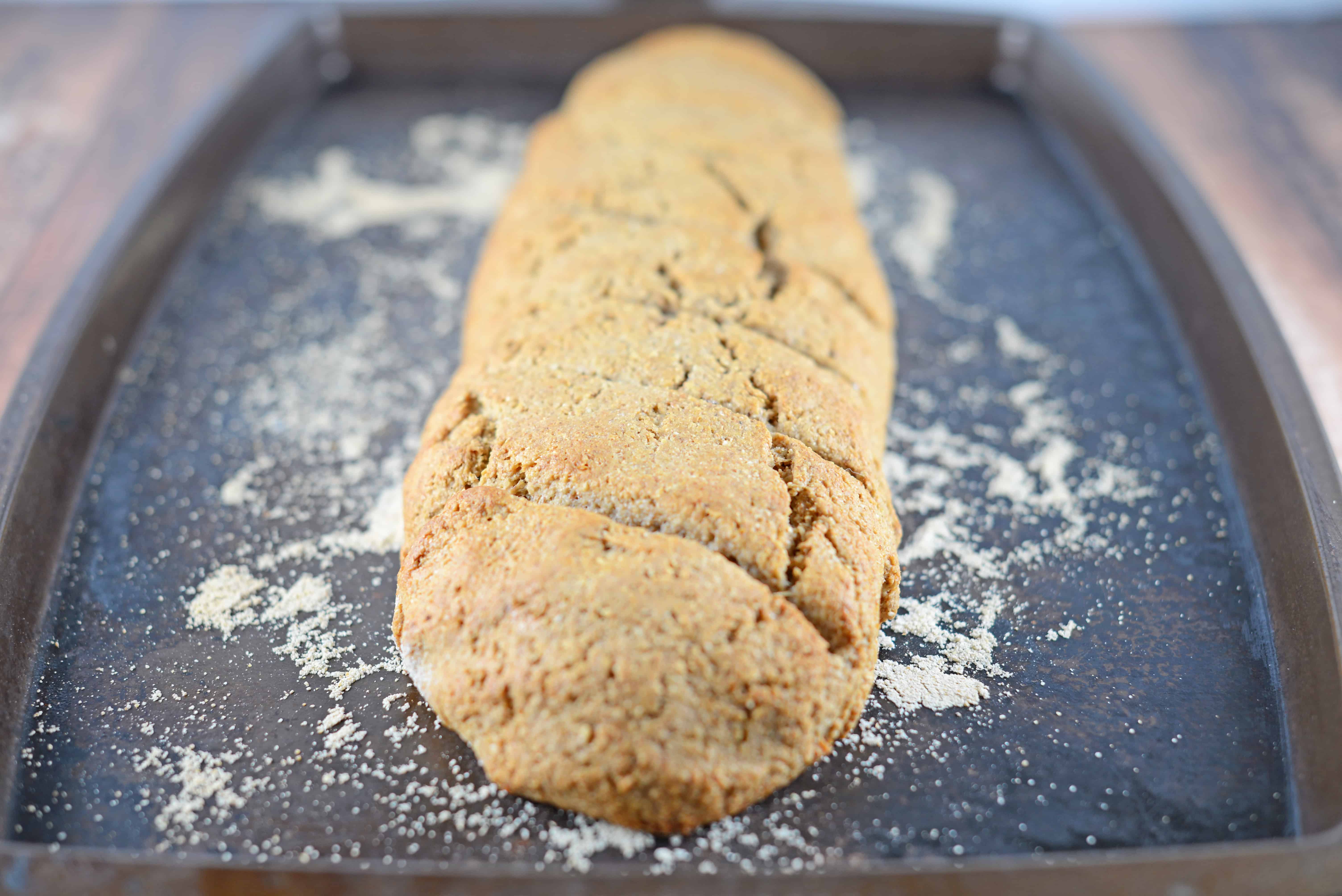 Whole grains vary greatly and therefore the amount of liquid you need to add will also vary, so while this recipe is a jumping off point, you may find you need to add more liquid or lubrication or more flour.
I used Bob's Red Mill Whole Grain Medley. It is robust, flavorful and full of wholesome goodness.

If you loved this homemade bread recipe, make sure you check out these other easy
bread recipes: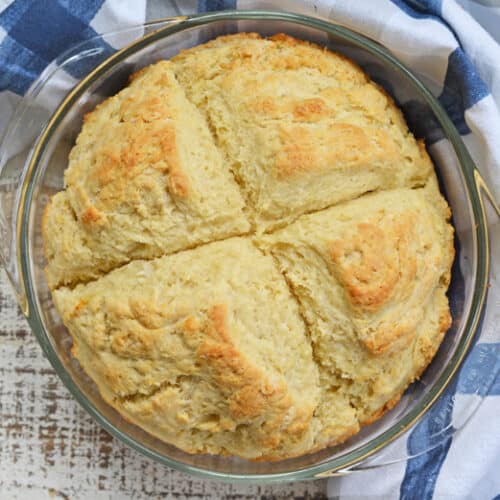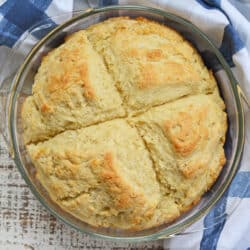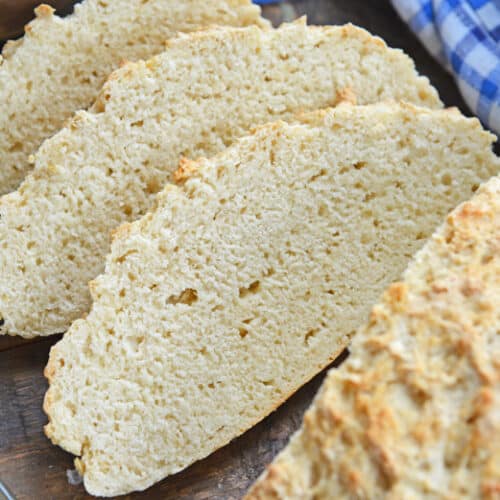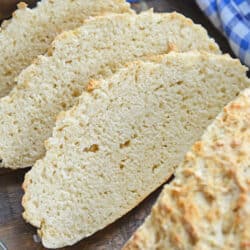 No Yeast Bread Recipe
This 2-Ingredient No Rise No Yeast Bread is perfect for those days when you need a loaf and can't get to the store. Just a few ingredients and 40 minutes to delicious homemade bread!
See The Recipe!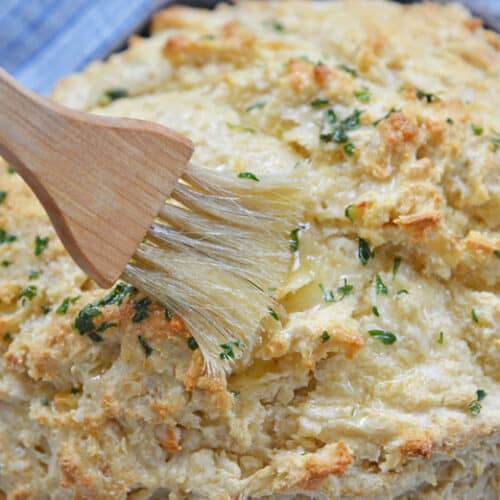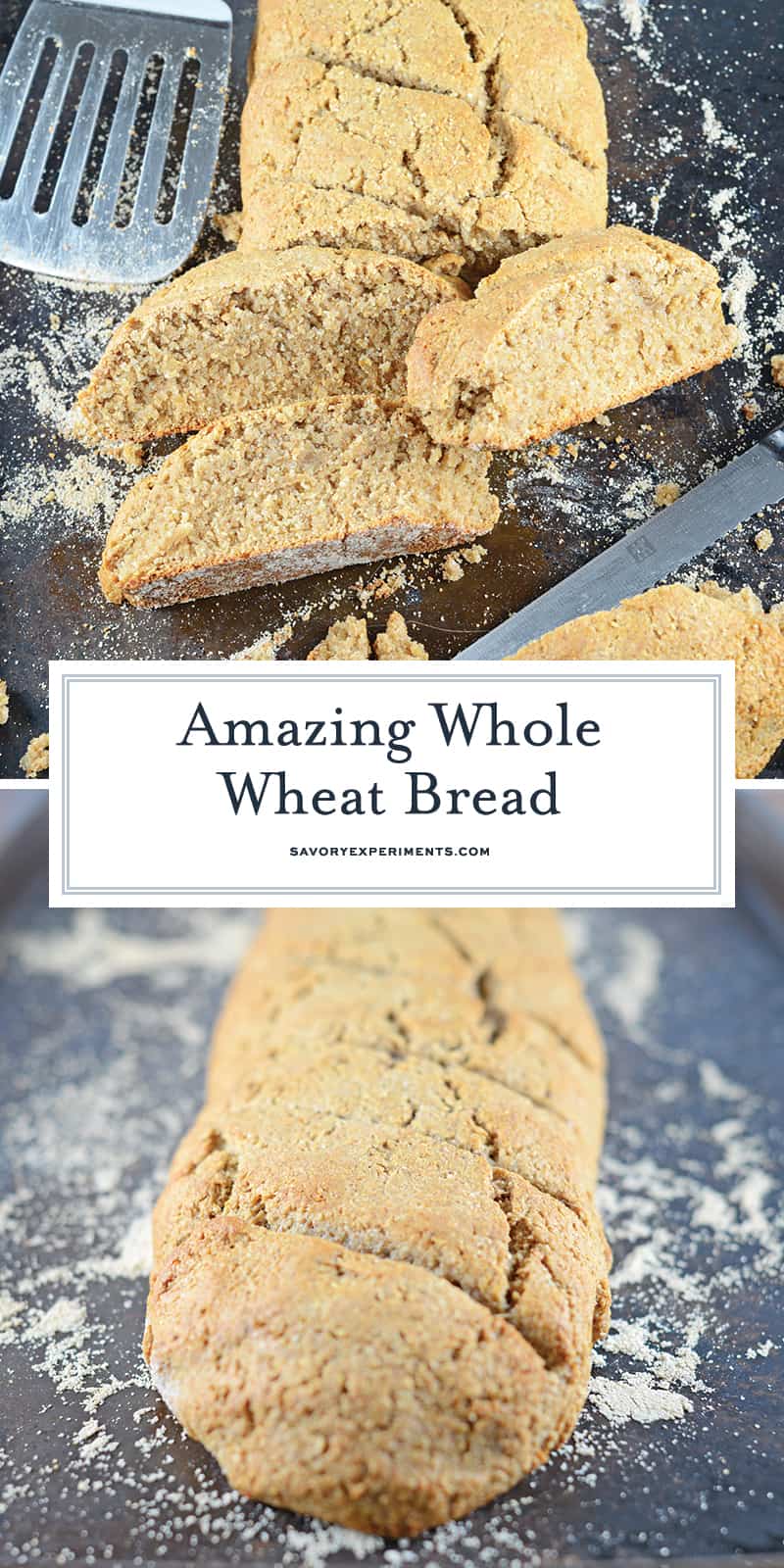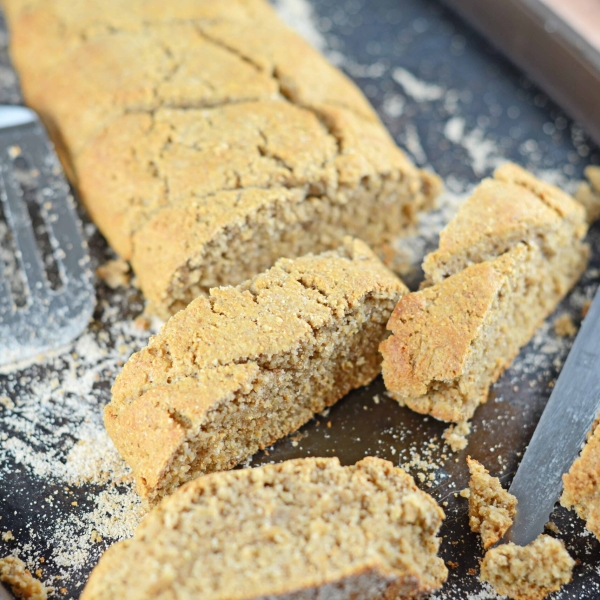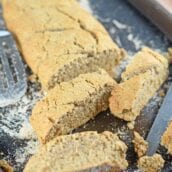 Whole Wheat Bread
Whole Wheat Bread, homemade bread is not only healthier, it is also super easy to make! Only 30 minute hands-on for an impressive loaf of whole wheat bread.
Instructions
In the bowl of a stand mixer, combine dry active yeast and brown sugar, mix together with a spoon. Add warm water. Allow to become fragrant and bloom, approximately 10 minutes.

One cup at a time, add whole wheat flour.

Cut 1 tablespoon butter into smaller pieces (or just wipe it in different areas using a butter knife) onto bread mixture. Mixture will be dry, this is normal.

While mixing, slowly add olive oil and salt. Continue to knead for 7-8 minutes. Mixture will be grainy and a little dry, but should hold together (similar to a dry cookie dough). If it needs a small amount of water or a little more flour to achieve the right consistency, add 1 tablespoon at a time.

Grease a large mixing bowl with a small amount of vegetable oil, turn dough into bowl. Cover with a damp kitchen towel and set in a warm place to rise for 45-60 minutes.

Turn dough onto a baking sheet sprinkled with corn meal. Form into a loaf about 12-14 inches long. Make large, diagonal knife marks every 2 inches. Cover and allow to rise for an additional 15 minutes. Preheat oven to 350 degrees.

Whisk one egg white with 1 tablespoons warm water, baste onto the top of bread.

Bake for 45-60 minutes or until you can tap the top with a wooden spoon and it sounds hollow.

Remove and serve with freshly made butter.

If you've tried this recipe, come back and let us know how it was!
Nutrition
Calories:
2113
kcal
,
Carbohydrates:
368
g
,
Protein:
74
g
,
Fat:
53
g
,
Saturated Fat:
13
g
,
Cholesterol:
30
mg
,
Sodium:
2468
mg
,
Potassium:
2000
mg
,
Fiber:
58
g
,
Sugar:
13
g
,
Vitamin A:
350
IU
,
Calcium:
163
mg
,
Iron:
17.9
mg