Looking for new Christmas cookies to try? If you're looking for a creative twist on sugar cookies or chocolate sugar cookie recipes, you've gotta try these Hot Chocolate Cookies!

These Hot Chocolate Cookies are delicious chocolate sugar cookies topped with mini, crunchy marshmallows.
They're the ultimate Christmas cookies because they're the perfect combo of two quintessential holiday treats – sugar cookies and hot chocolate!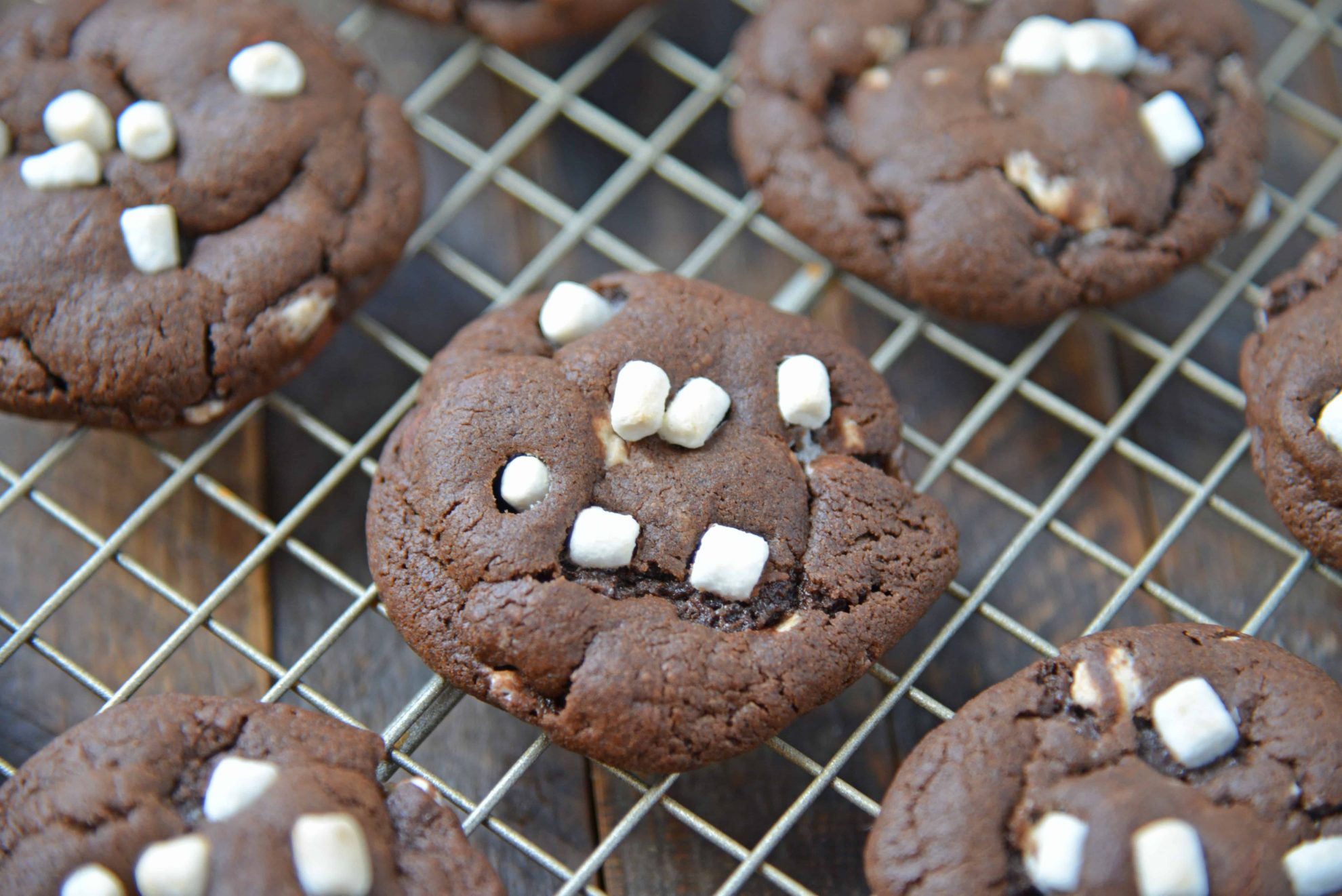 Nothing quite says December like spending days in the kitchen baking dozens and dozens of cookies. Okay, maybe that's a BIT of an exaggeration for some of us but the reality is most of us probably spend at least one day in the kitchen baking Christmas cookies.
We all have our traditional favorites. Chocolate chip cookies, soft sugar cookies, cut out sugar cookies, peanut butter blossoms, thumbprints, super cute festive cookies that take 10x longer to make than they do to eat…the list goes on and on.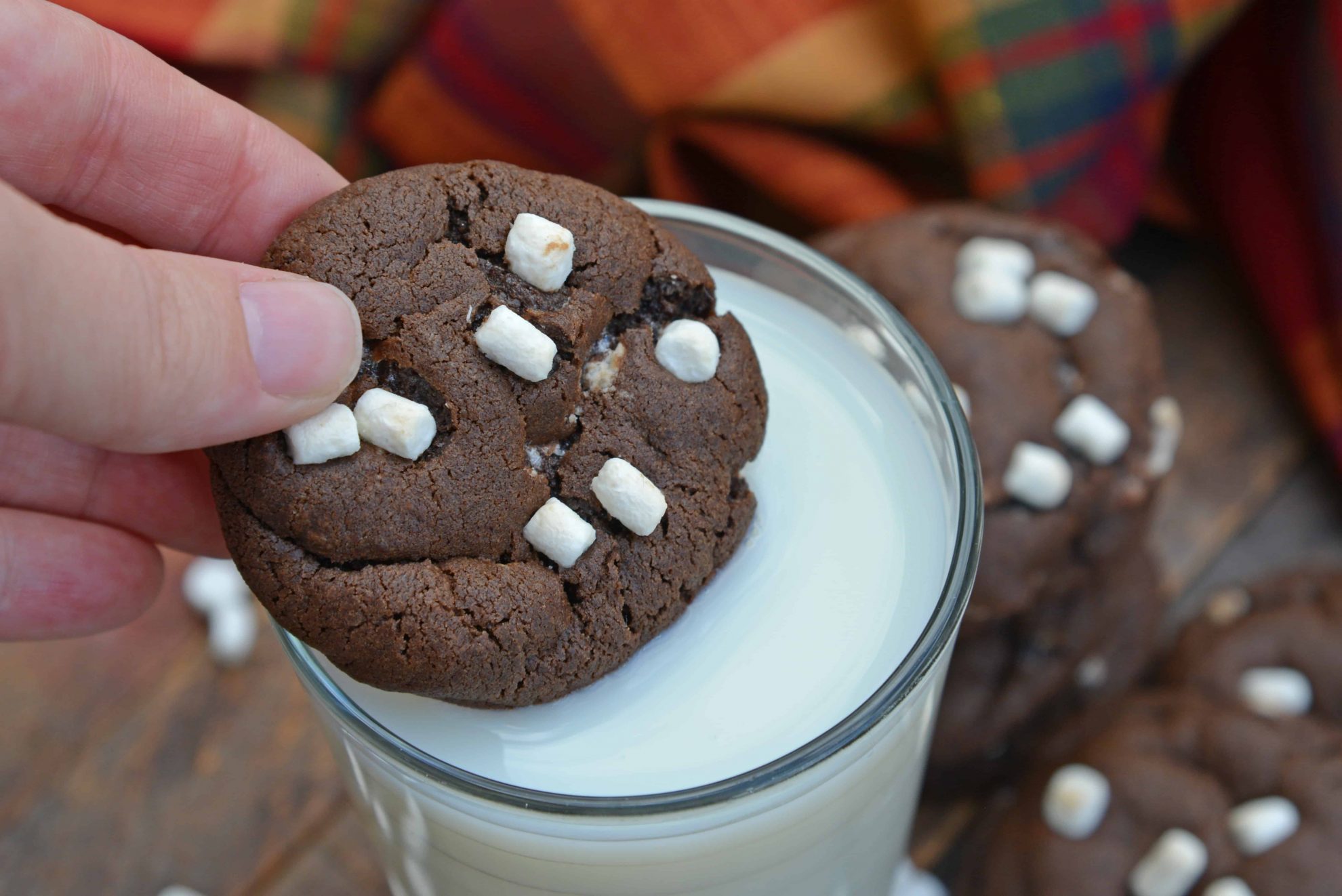 If you participate in any cookie swaps or make cookie trays for holiday parties, there's always a bit of pressure to make something that everyone else isn't making or to at least take a favorite and make it a bit more creative.
I'm a sugar cookie addict so I started experimenting with chocolate sugar cookie recipes…and decided to take it a step further and try out Hot Chocolate Cookies as my new Christmas cookies.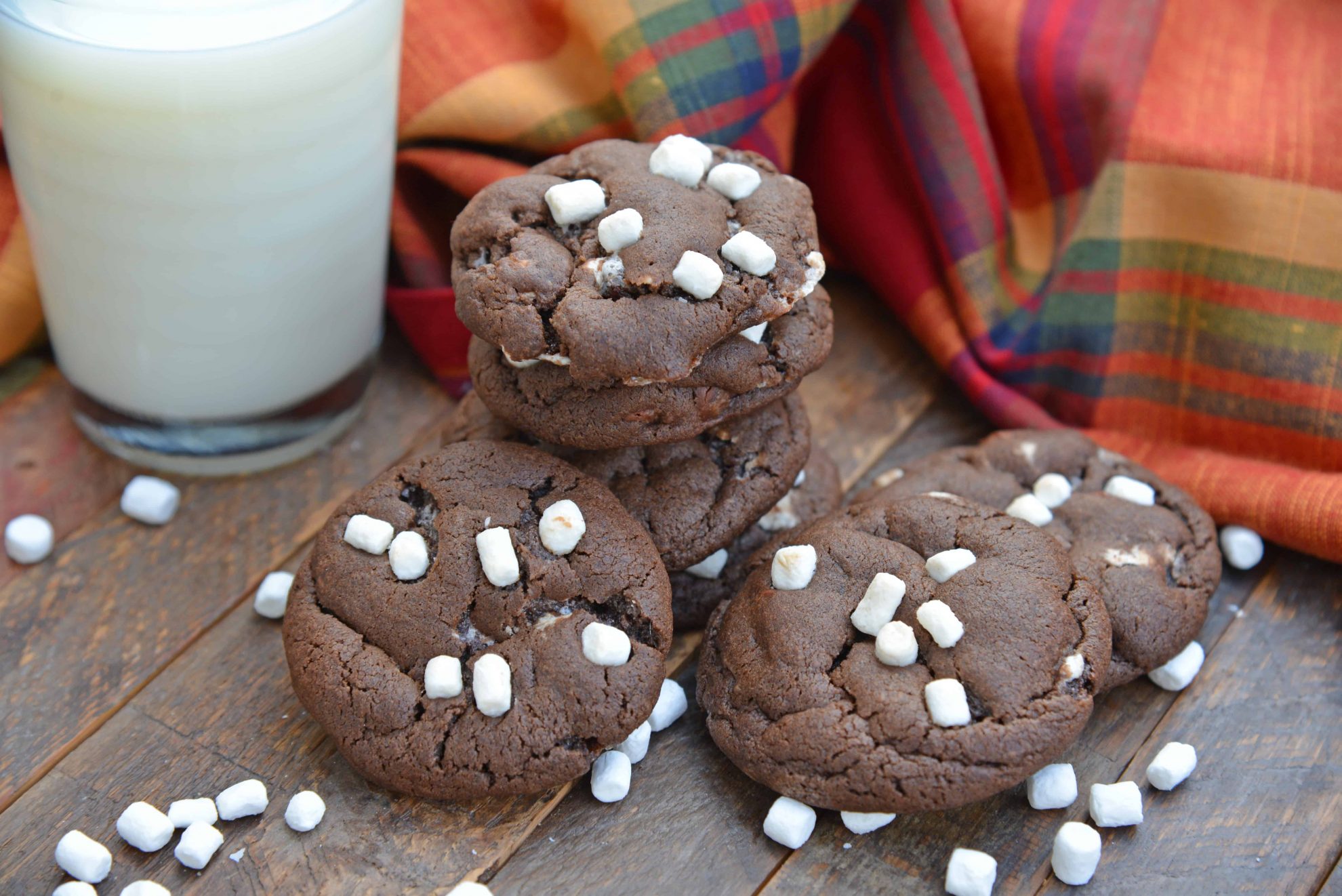 Remember that restaurant-size bag of dehydrated marshmallows I accidentally bought from Amazon? They were for this recipe!
This Hot Chocolate Cookie recipe starts with a basic sugar cookie recipe, with the addition of cocoa powder for the chocolate flavor. Then, to make these different all other chocolate sugar cookie recipes, I added dehydrated mini marshmallows.
Eaten warm, these exactly like a warm cup of hot chocolate!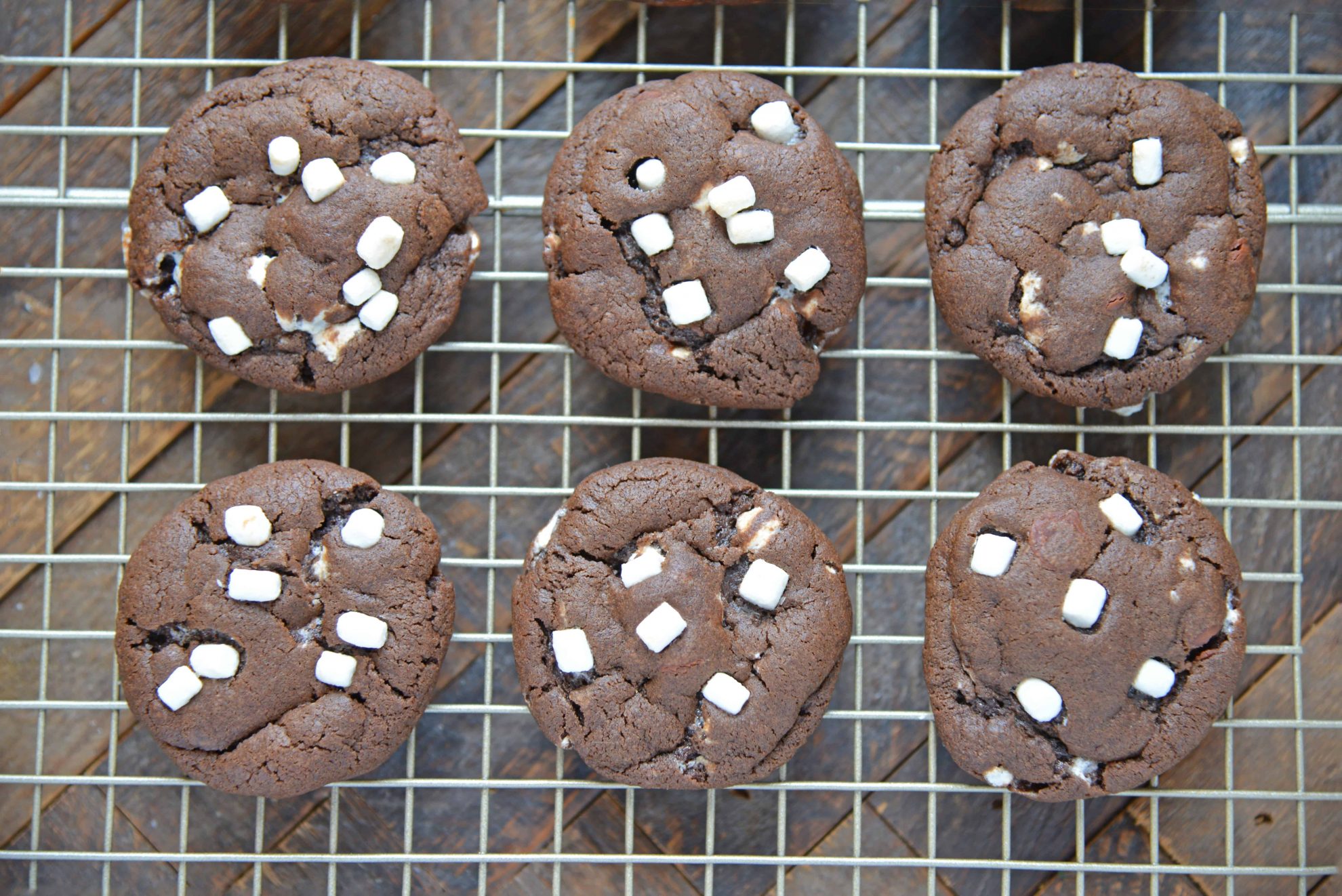 These Hot Chocolate Sugar Cookies disappeared very quickly when I left them in plain sight!
More Christmas cookies: