Strawberry Pudding Trifle is exactly like a banana pudding, but with fresh strawberries! My friends and family just go nuts when I make it. It looks pretty and serves as an excellent centerpiece before we dig in, but after that first spoon hits, it is gone in minutes!
Wait? Strawberry Pudding?
Strawberry Pudding Trifle dessert is just like classic banana pudding, but with strawberries. Layers of wafer, pudding, strawberry and cream cheese whipped cream make this easy dessert recipe a winner!
Trifle desserts are an excellent choice for any large party, gathering or potluck. They are assembled with just a handful of ingredients and relatively short amount time, with no baking.
Even if you choose to make a homemade custard, the time commitment is still low by dessert standards.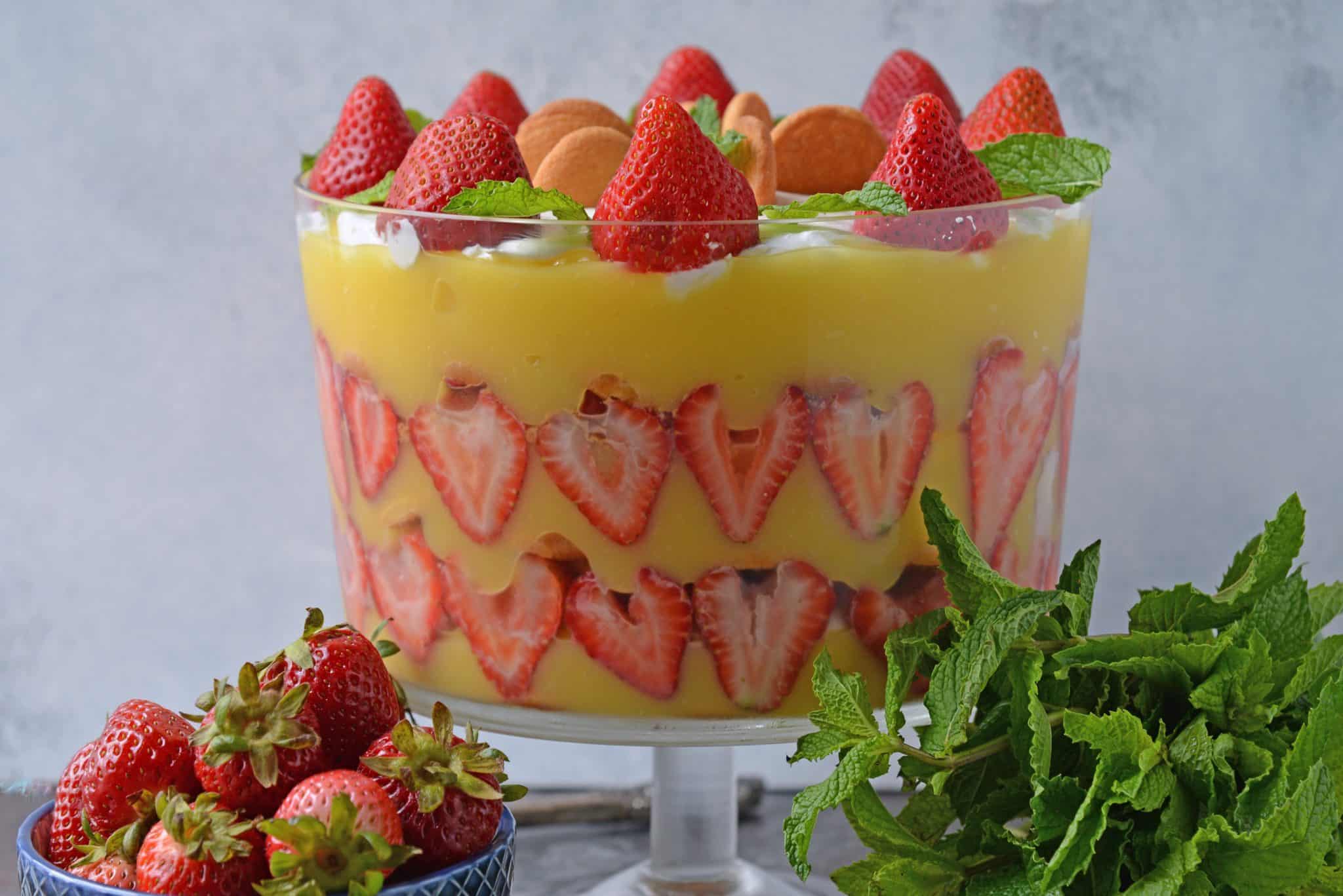 And trifles are so gosh darn pretty! They are a fabulously colorful centerpiece and serve many people on a low budget. They do require a special trifle dish, but then you can make trifle desserts or wafer pudding, as some call them, your "thing".
People will ask for your signature trifle creations and call you to get the recipe for a trifle. You will have a new nickname: Trifle Jessica or Jessica the Trifle Lady.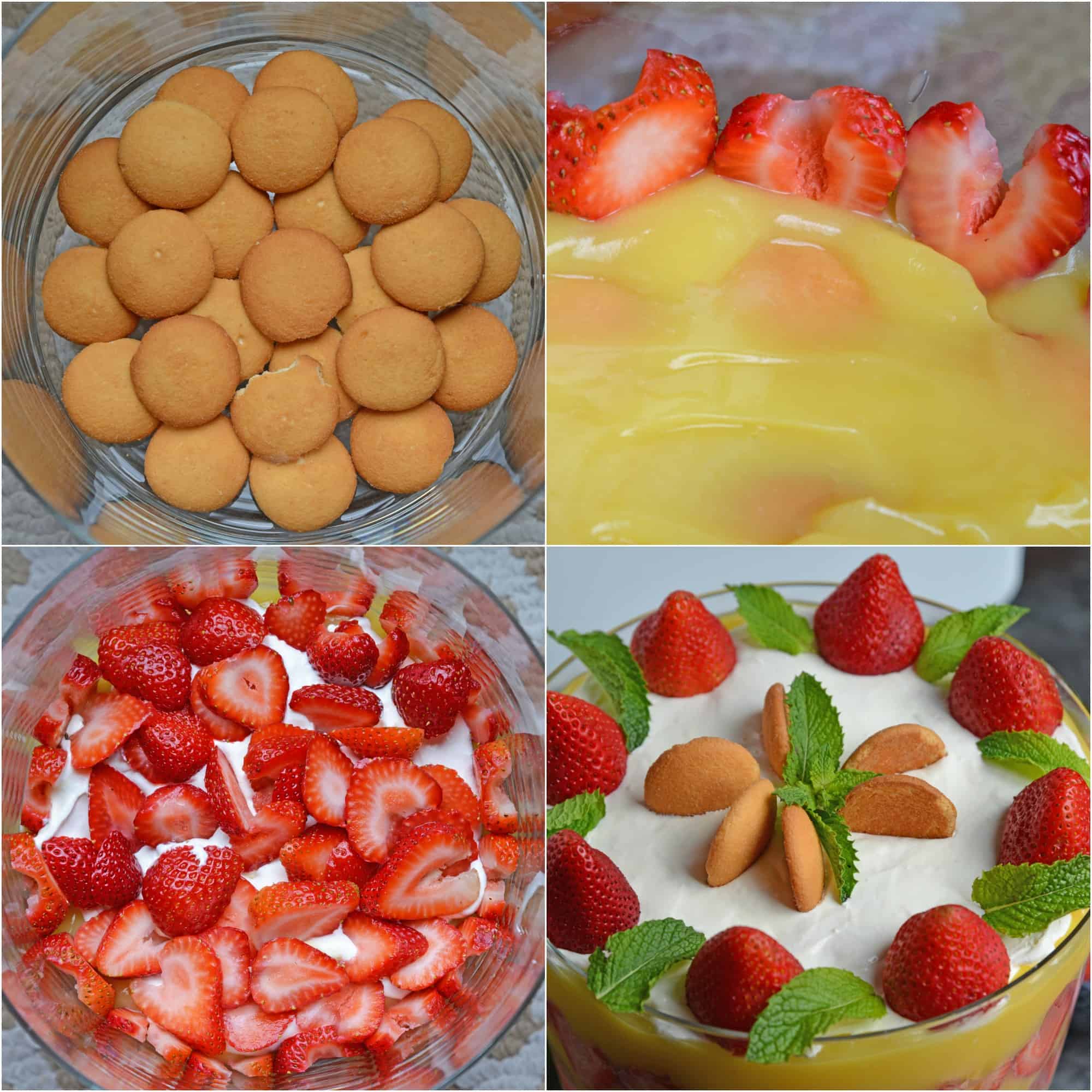 Am I taking this too far? Sorry, I'll pull it back a few notches.
Clearly when you make a banana pudding, the bananas have a different texture than strawberries, which are firmer and don't mush as well, but I like the textural difference and slight tartness they have to offer.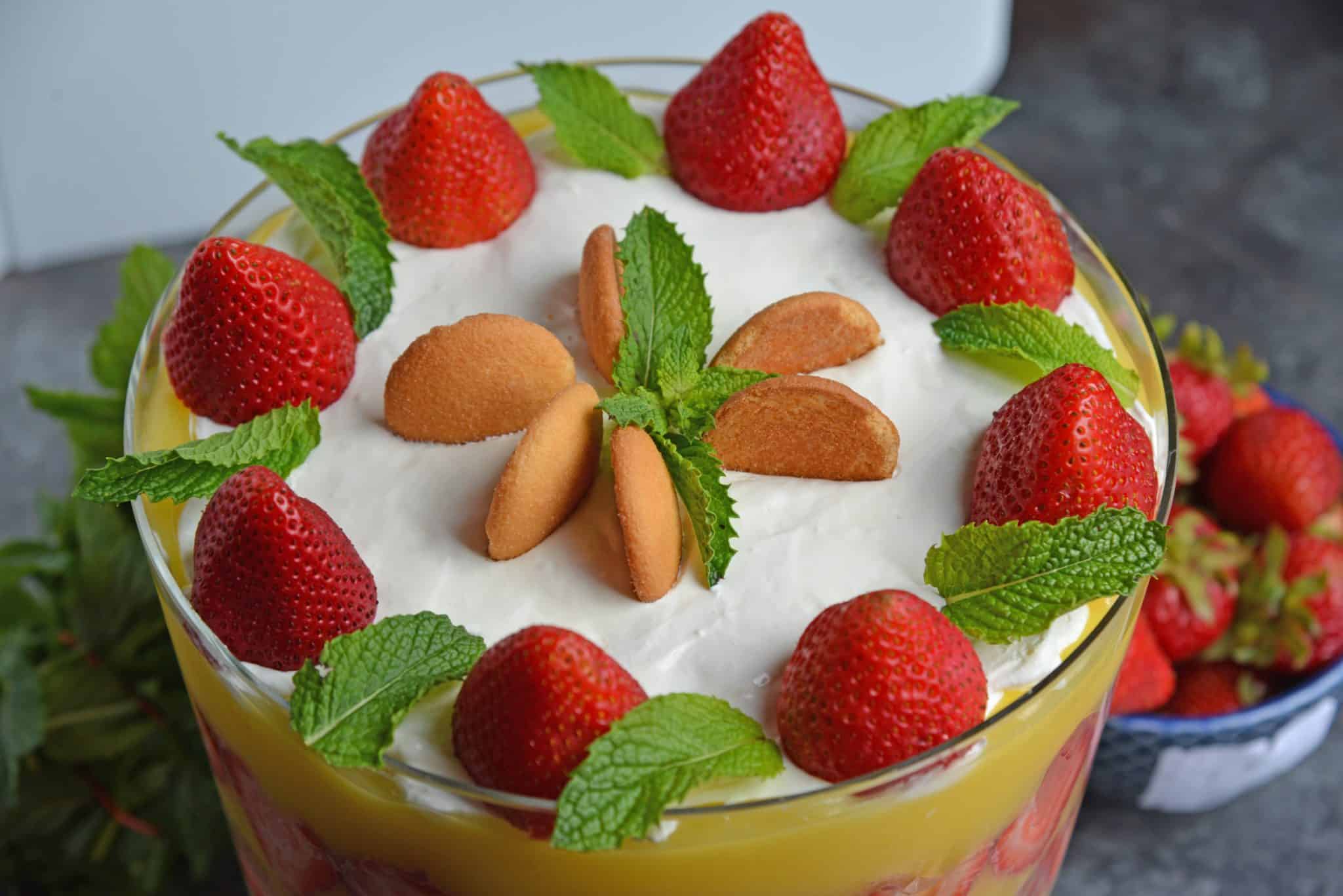 Adding cream cheese to the whipped cream layer makes for a welcomed zestiness that other pudding desserts lack. It isn't overly sweet, but still fulfills the sweet tooth.
Easily swap out vanilla custard with chocolate pudding for a different trifle treat!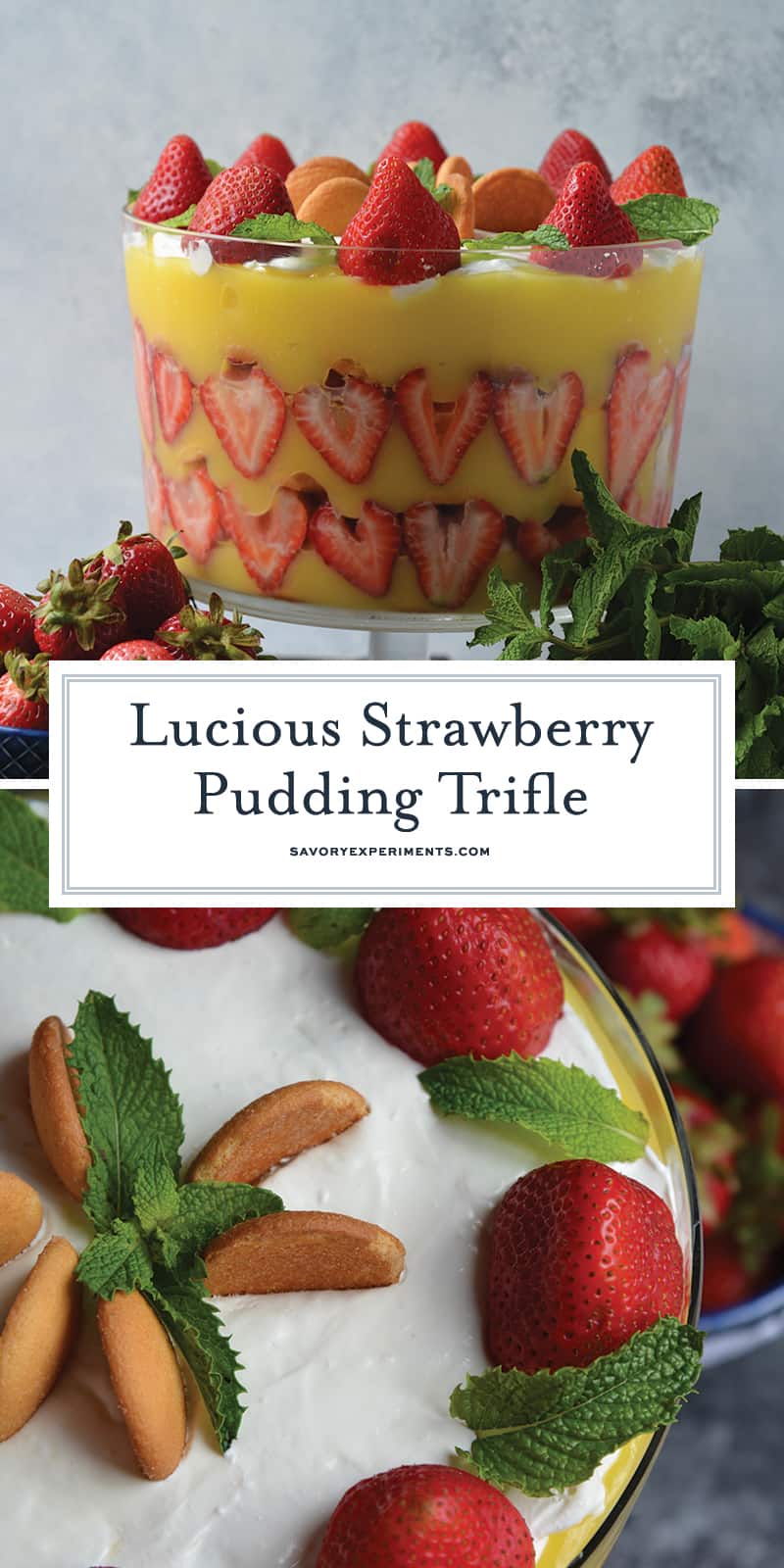 ---
---