You won't need any other donut recipe after making this one! Sufganiyot Stuffed Donuts are the perfect texture and flavor to leave you satisfied!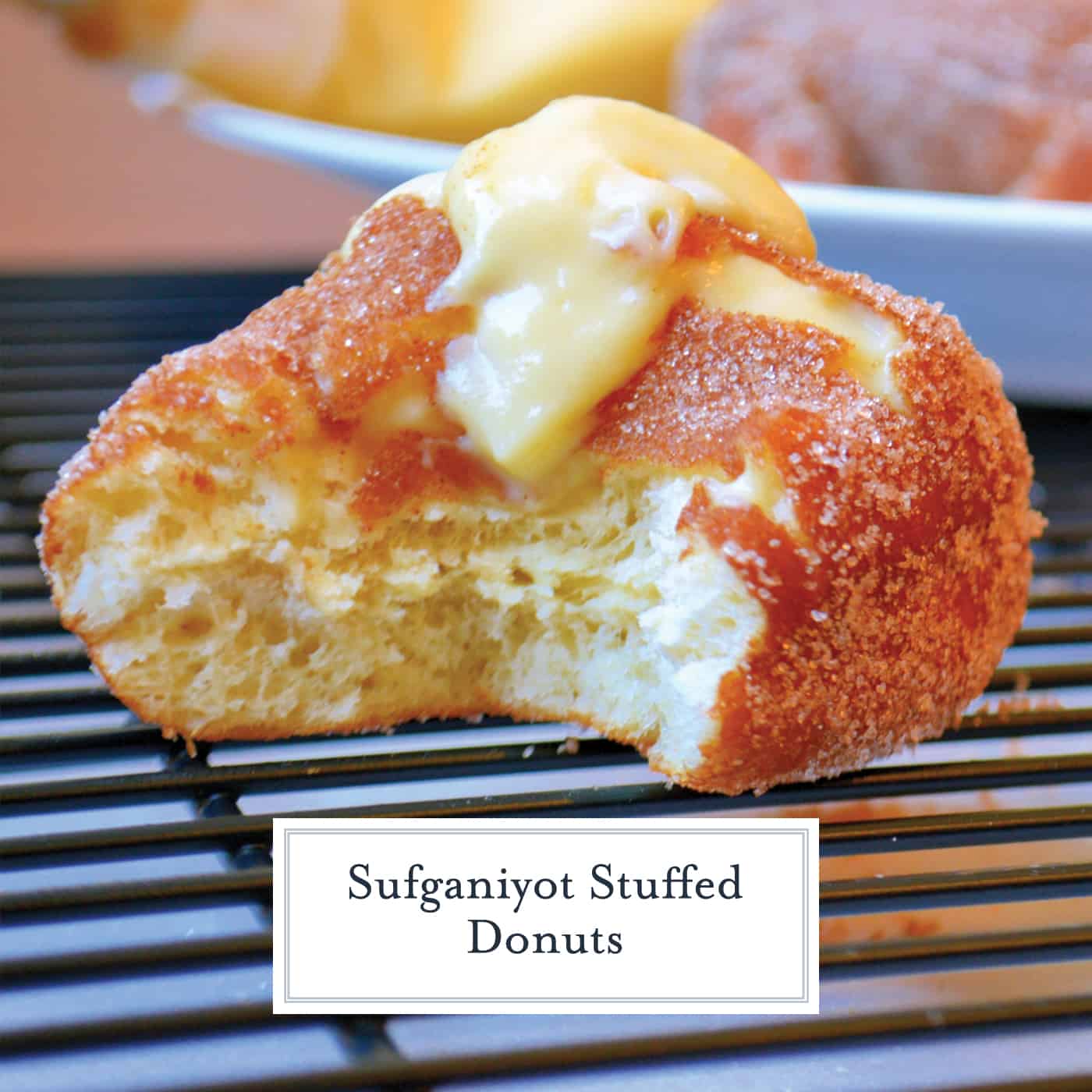 Sufganiyot Stuffed Donuts let you prepare warm and fresh strawberry jelly and vanilla custard stuffed donuts at home!
Say what? What is Sufganiyot? A Sufganiyah (singular of sufganiyot) is a traditional Jewish bread made to celebrate Hanukkah, commemorating the miracle associated with the Temple Oil.
Sufganiyot are quite similar to the North American stuffed doughnut, differing only slightly in the preparation method. The doughnut is deep-fried, filled with jelly or custard, and then topped with powdered sugar.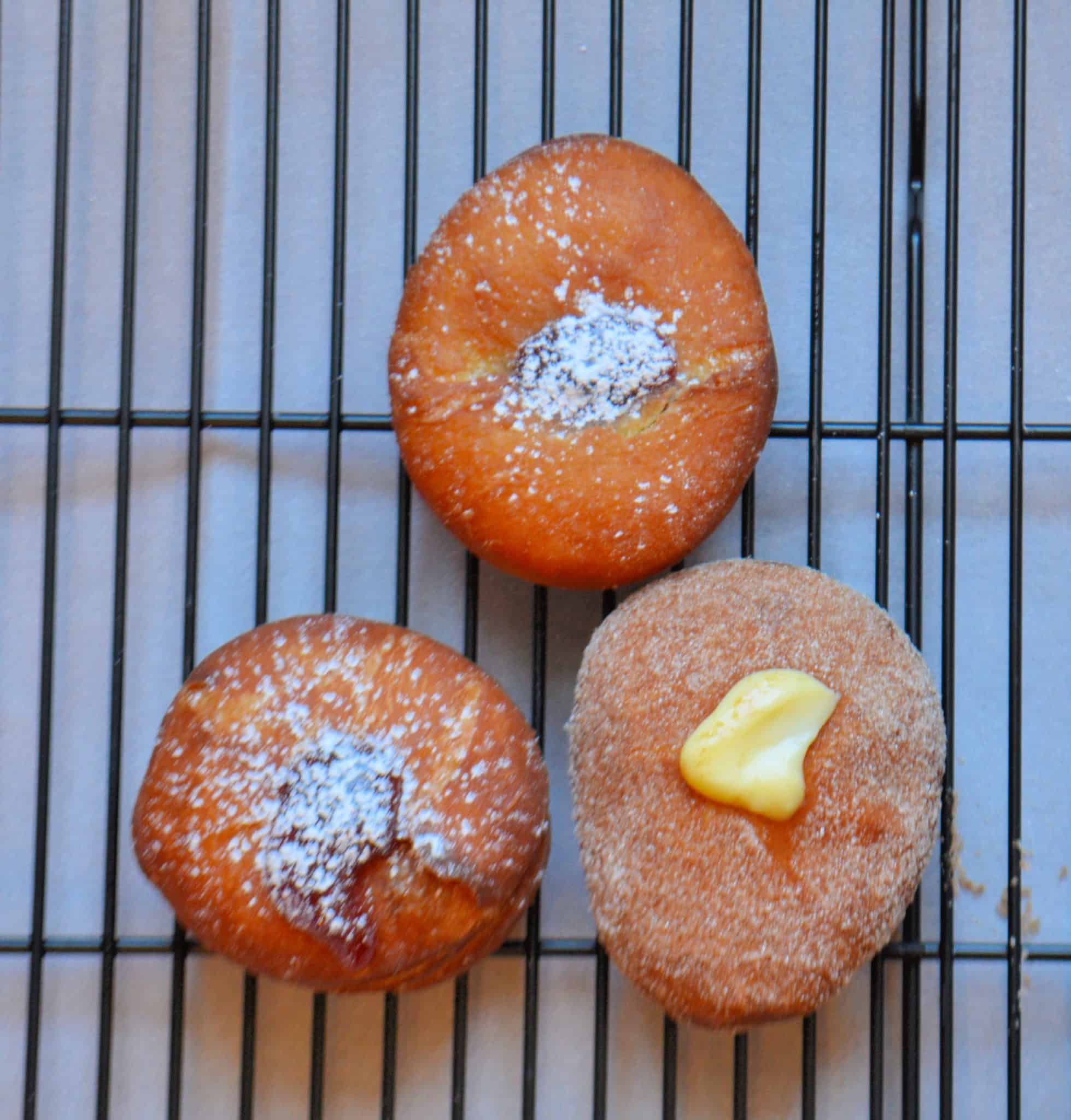 At Hanukkah, Jewish people observe the custom of eating fried foods in commemoration of the miracle associated with the Temple oil.
Like traditional doughnuts, Sufganiyot greatly vary. Tradition calls for jelly or custard filling, which can be any type of fruit base. Custards can also range in flavor from basic vanilla, to chocolate and even lemon.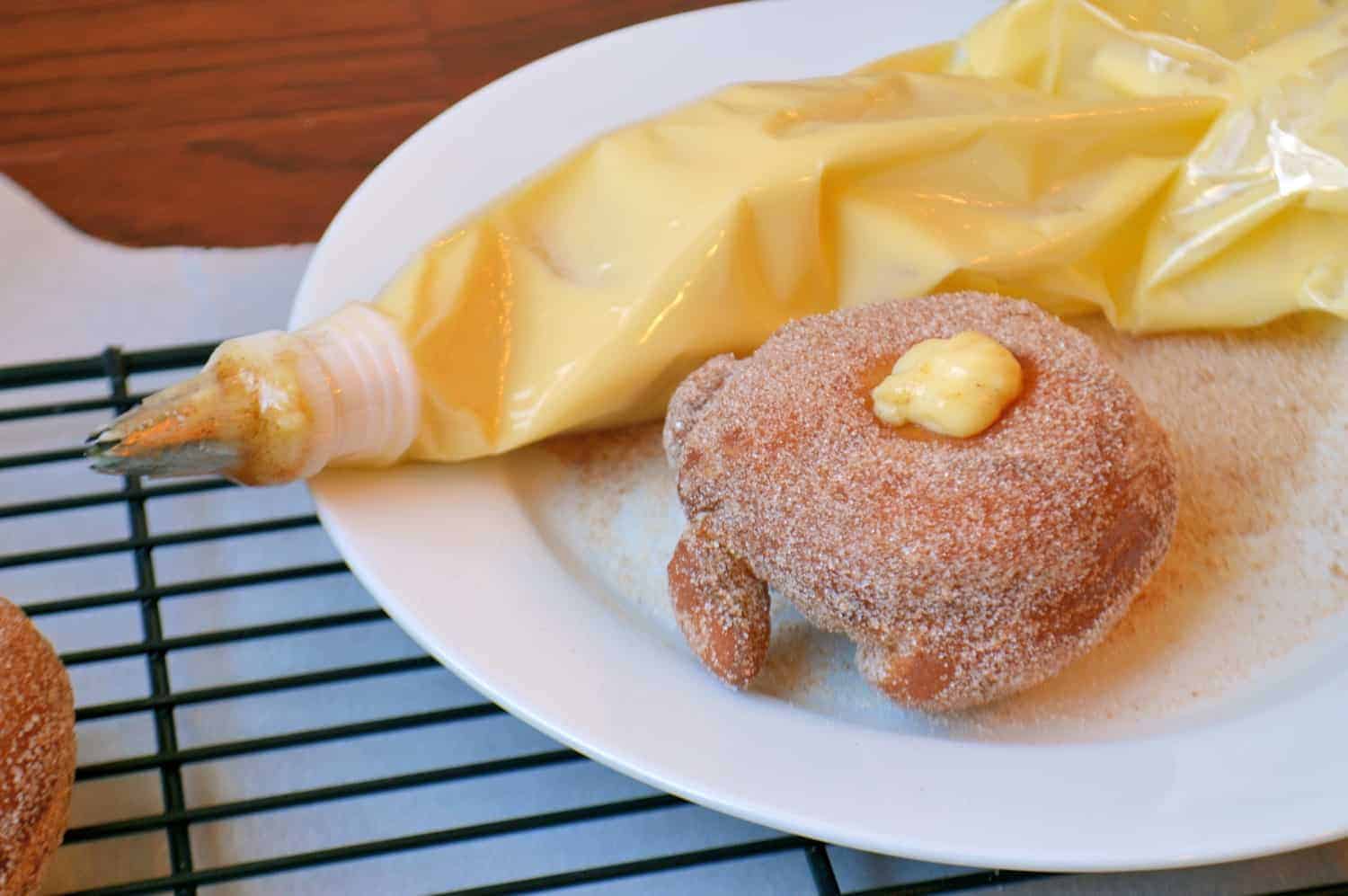 Sufganiyot are lightly dusted with powdered sugar, but can also be dipped in cinnamon and sugar or left plain.
The dough itself is light and fluffy, with only a hint of sugar, calling for other sweet ingredients to build up this aspect.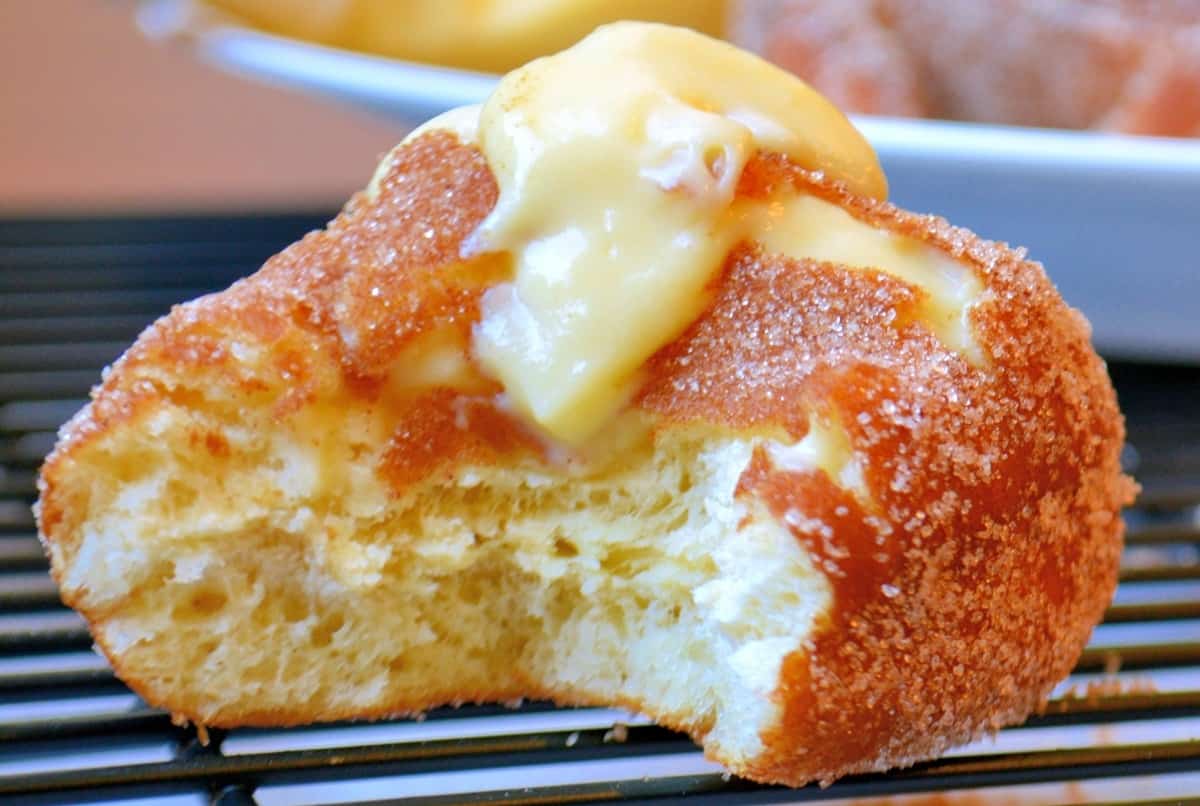 More easy sweet breakfast recipes: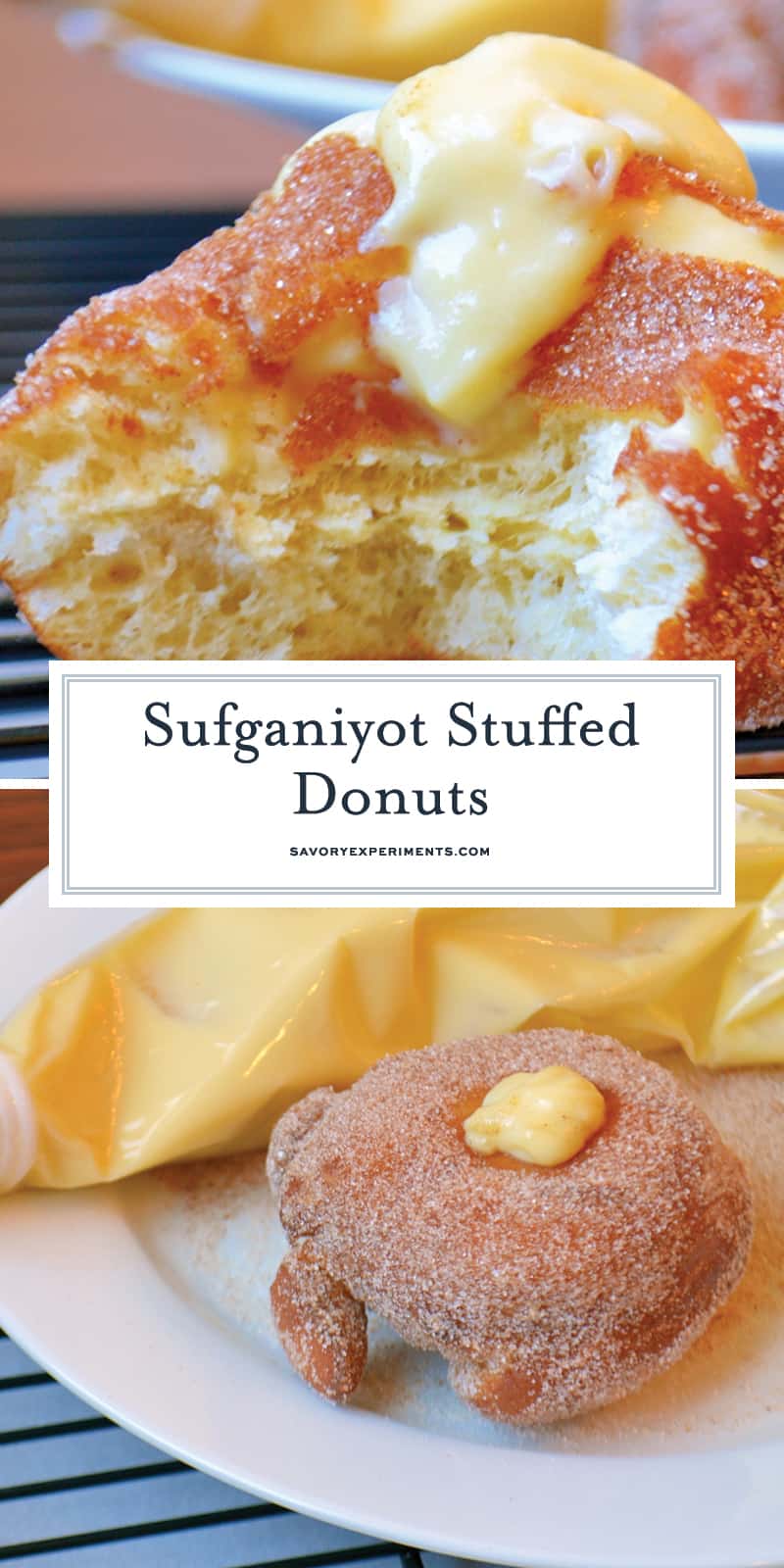 ---
---