This is a sponsored conversation written by me on behalf of Garofalo®. The opinions and text are all mine.
After our trip to Italy last year, my palate for Italian food changed. Taste is paramount, but instead of overthinking and adding the most obscure of ingredients, the focus was on quality, local foods.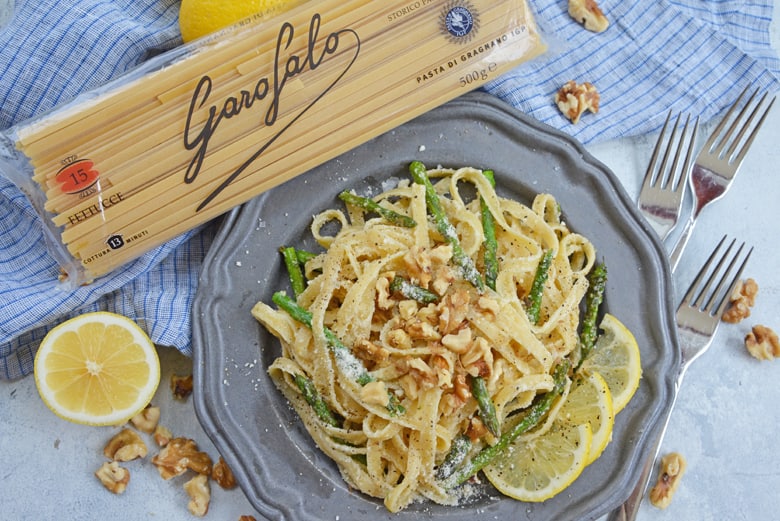 Creamy Lemon Pasta is an easy 20-minute dish using lemon, asparagus and one secret ingredient to give the cream sauce pizzazz.
For any pasta recipe that means using a high caliber pasta like Garofalo®. Based in Gragnano, Italy, it is the longest and oldest operating pastificio and also its namesake.
Fact: Pastifico is the official name of a pasta factory.
Much like fine wines, Garofalo meets strict production requirements called IGP (Identificazione Geografica Proetta) to prove that it is indeed manufactured in the coveted pasta production region.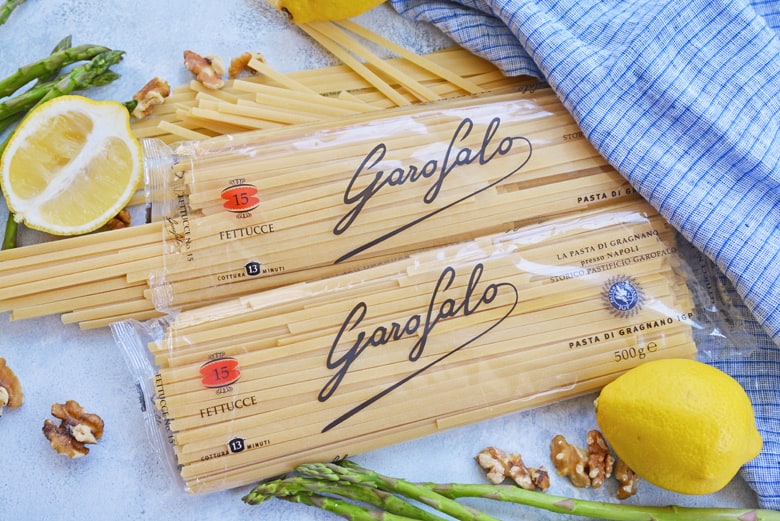 Garofalo is Non-GMO certified and comes in a variety of short and long cuts as well whole wheat, gluten-free and specialty cuts.
For my Creamy Lemon Pasta, I prefer a long cut like fettuccine, spaghetti, bucatini or linguine, but you can use your favorite shape. Farfalle or fusilli are also fun and hold onto the decadent cream sauce well.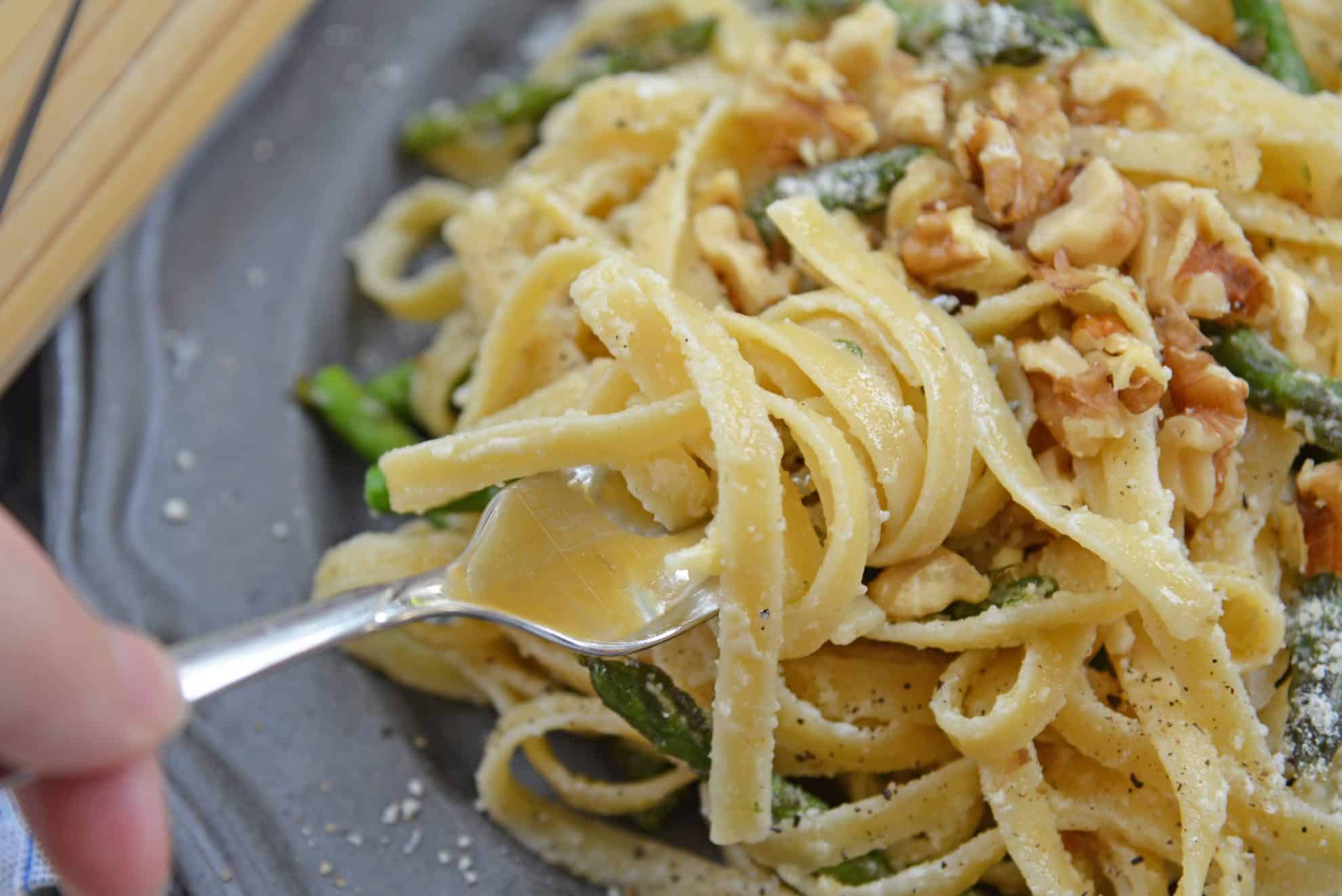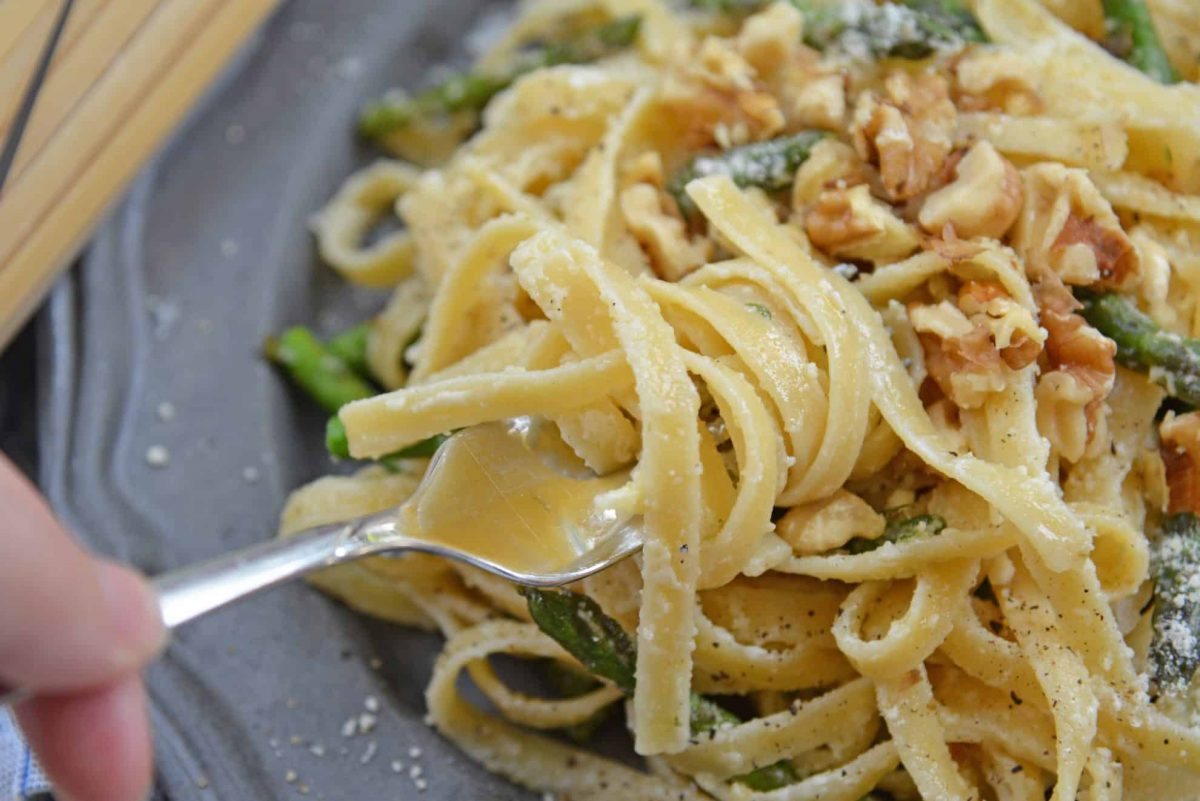 The cream sauce for this dish is a cross between traditional alfredo and mac and cheese sauce using a simple blond roux compounded with a touch of Dijon mustard and lemon zest.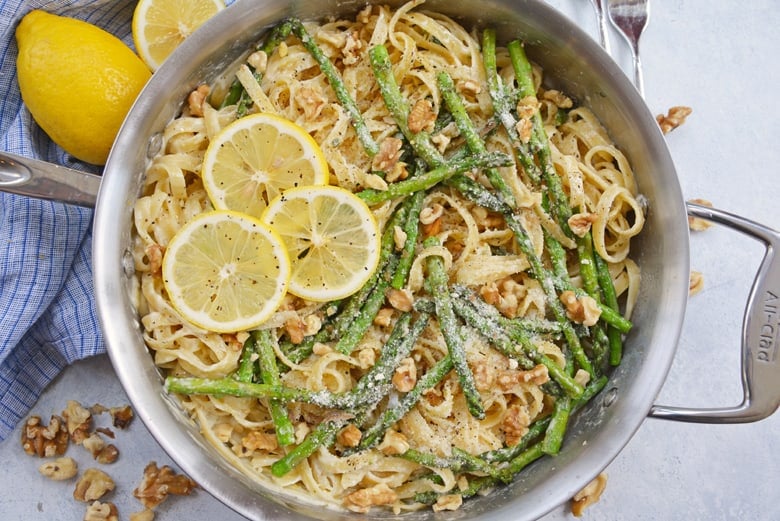 Dijon mustard is non-traditional, but adds a punch of unexpected flavor that your friends and family will rave about, but can't "put their finger on." It is one of my favorite tricks for spicing up basic cream sauces.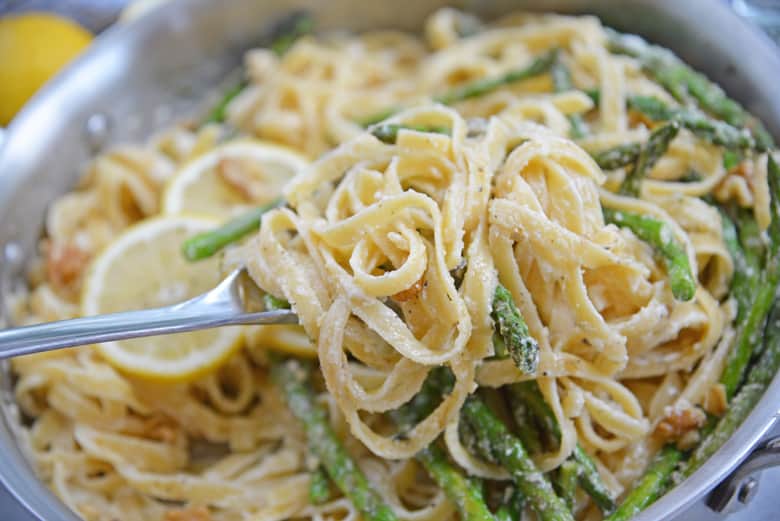 Whisk with heavy cream and lemon juice for the perfect velvety sauce that gives loads of flavor but isn't overly heavy.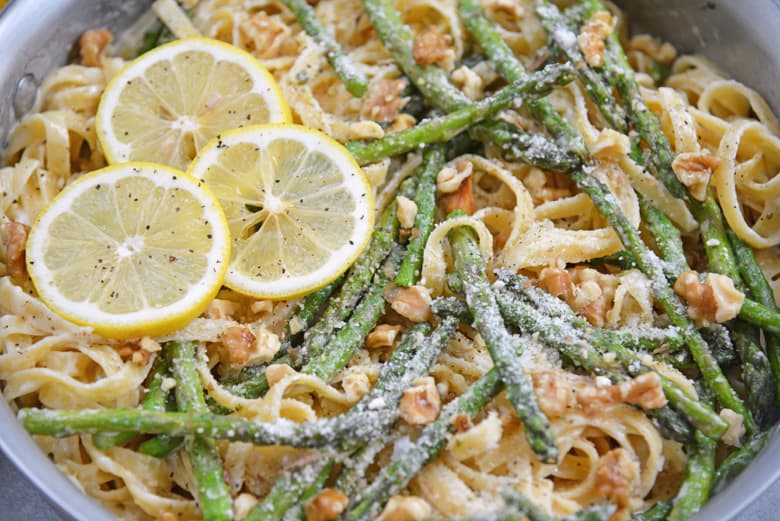 Creamy Lemon Pasta functions as a side dish or even vegetarian entrée. If you wanted to make it a full meal for all you can add grilled shrimp, seared scallops or even grilled chicken.
PRO TIP: Lemon zest will further enhance any dish that calls for fresh lemon juice. Use fresh lemon juice instead of bottled whenever possible, as citrus juice starts to lose its potency the moment it is squeezed.
Although the Italians would tell you that mixing seafood with any dairy is strictly prohibited.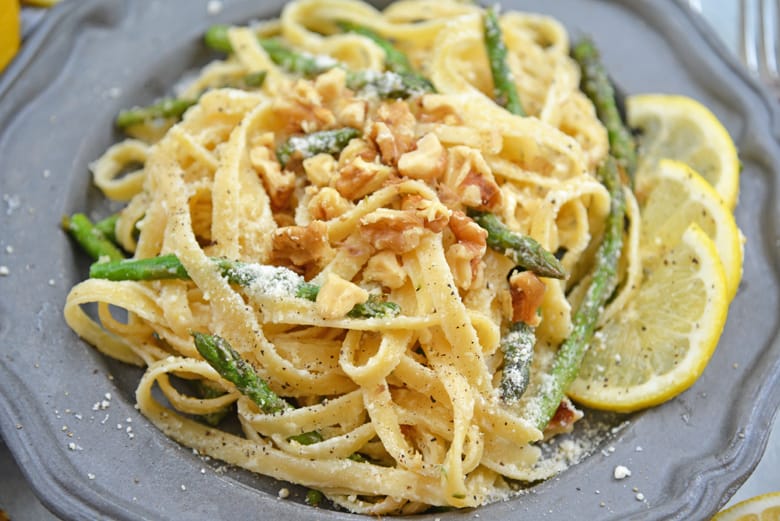 While I like the freshness of crisp asparagus spears and simplicity of the sauce, you can also add other delicious flavors such as:
Sweet peas
Crumbled bacon
Wilted spinach
Crispy prosciutto
Sun dried tomatoes
Sautéed leeks
Roasted garlic
Charred scallions
Caramelized onions
If you are cooking for a crowd, you can even set up a pasta bar with all the toppings in separate bowls, allowing for guests to make their own!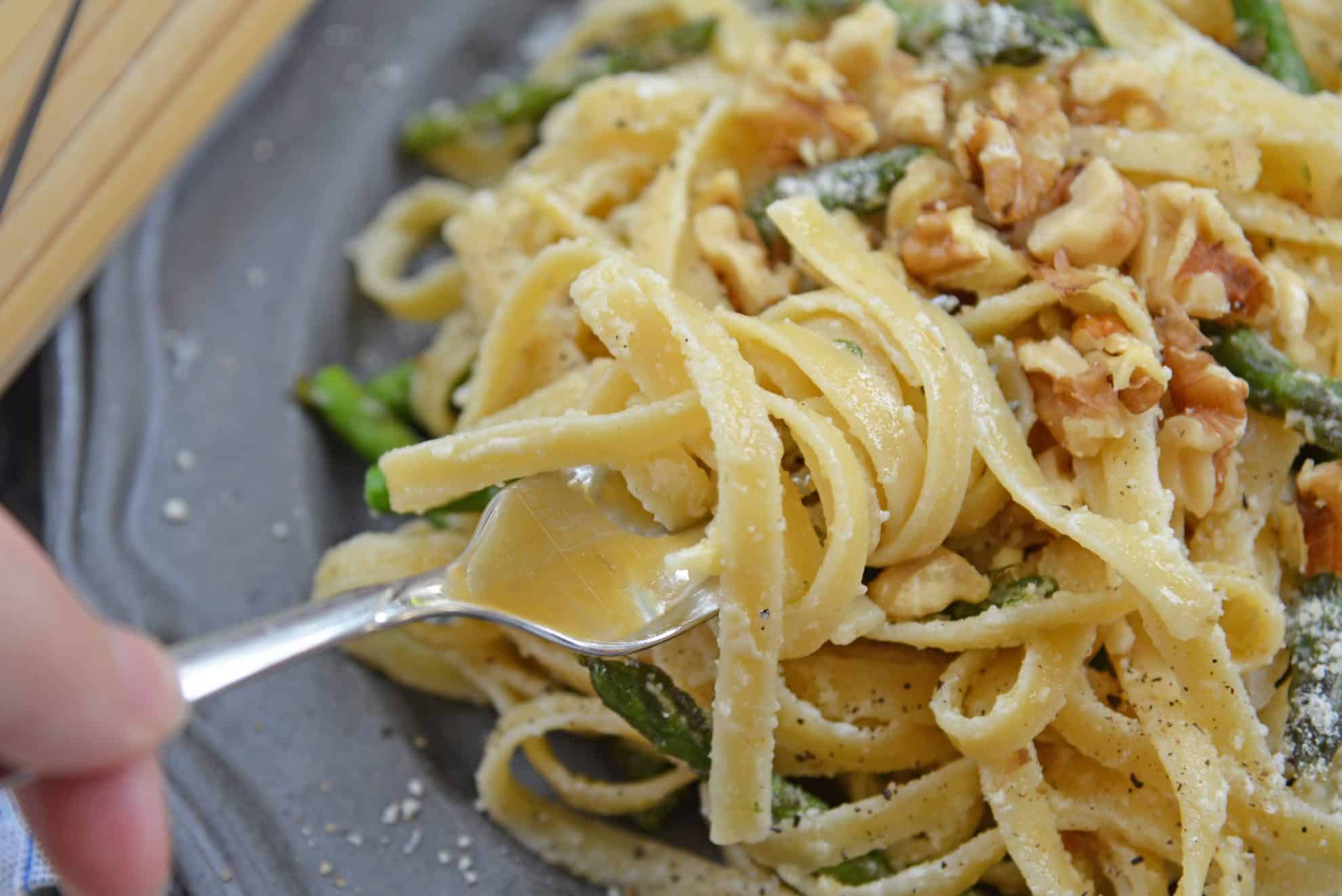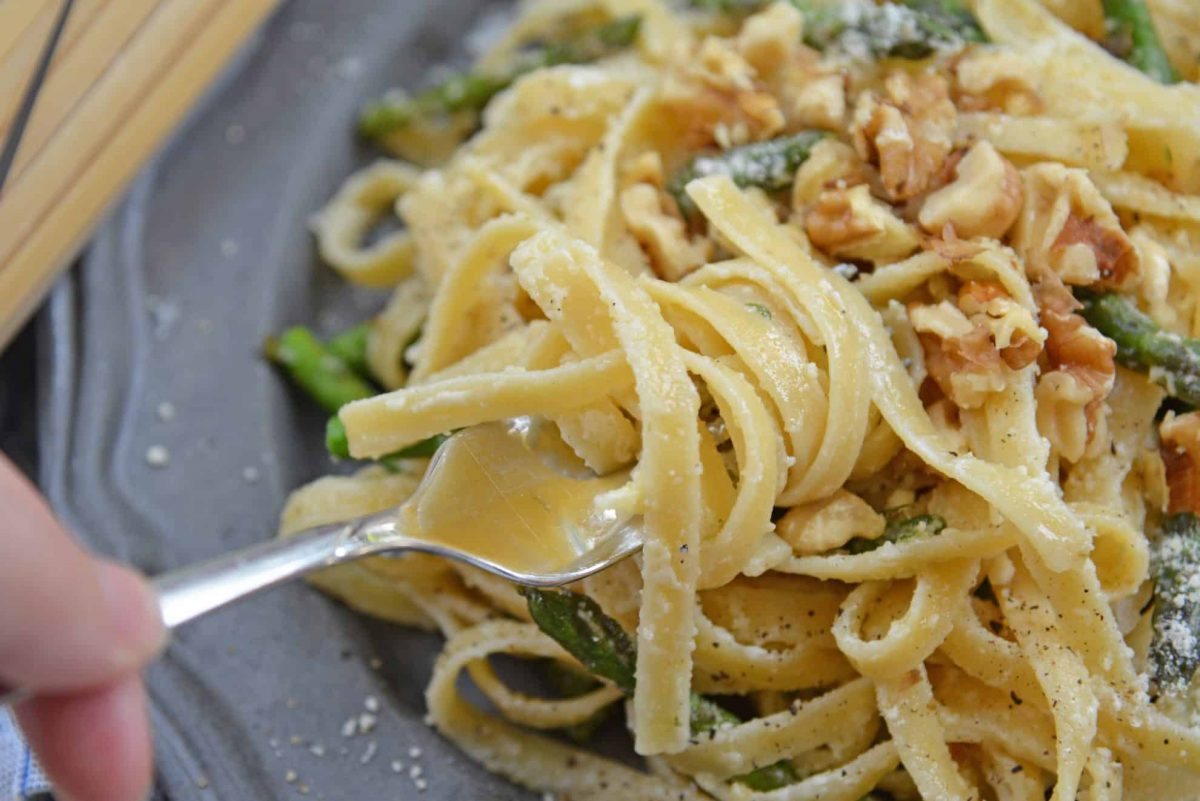 The lemony cream sauce will pair with nearly anything.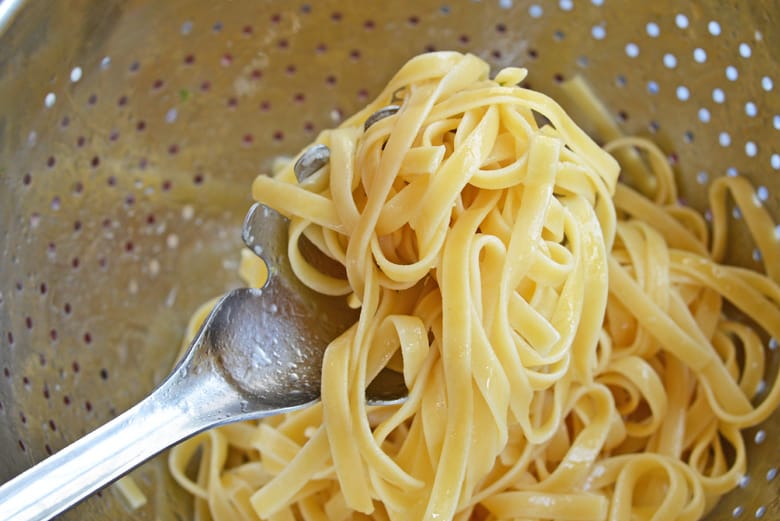 Feel free to add grilled chicken, shrimp, seared scallops or even a nice pan fried steak.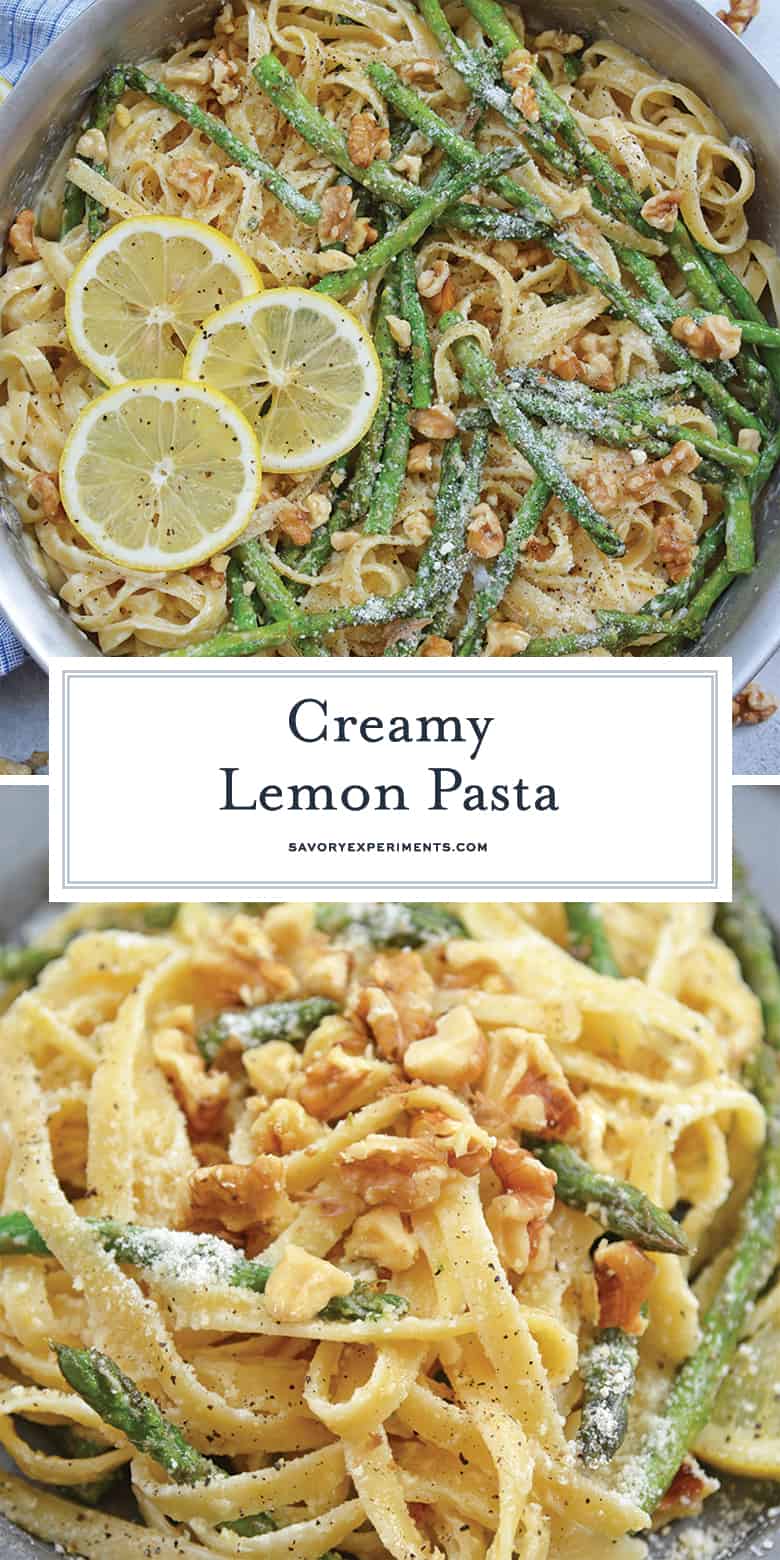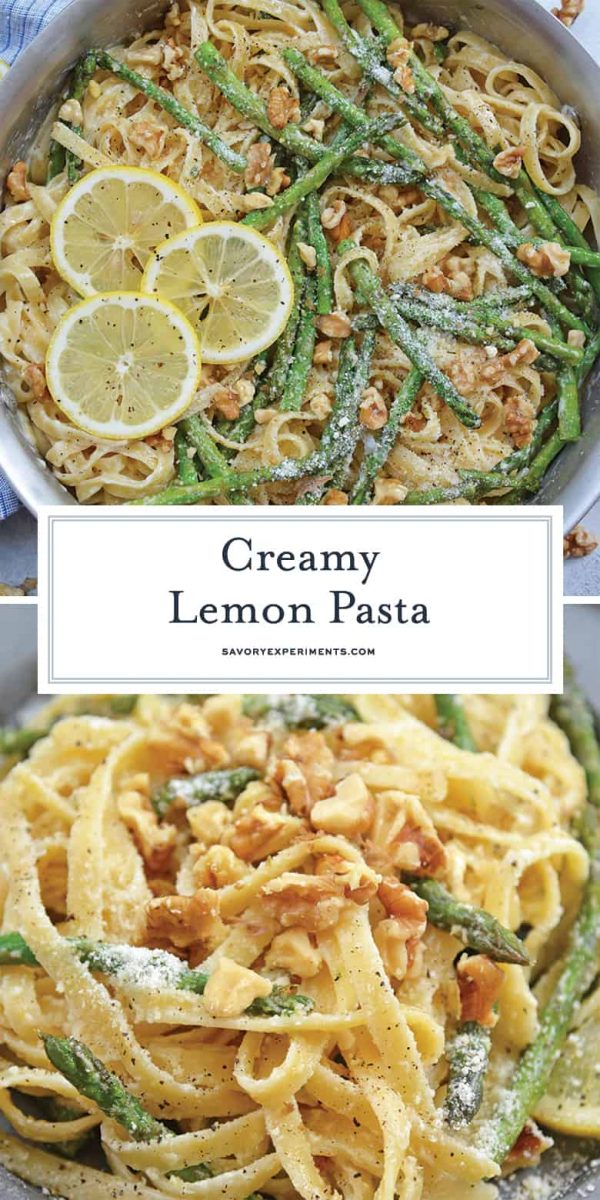 Here are a few more pasta recipes to use with Garofalo Pasta: