Swap the cocktails for mocktails with this kid friendly Italian Cream Soda! Layers of your favorite flavored syrup, club soda, crushed ice, and cream make for a lightly sweetened fizzy drink that all ages will enjoy.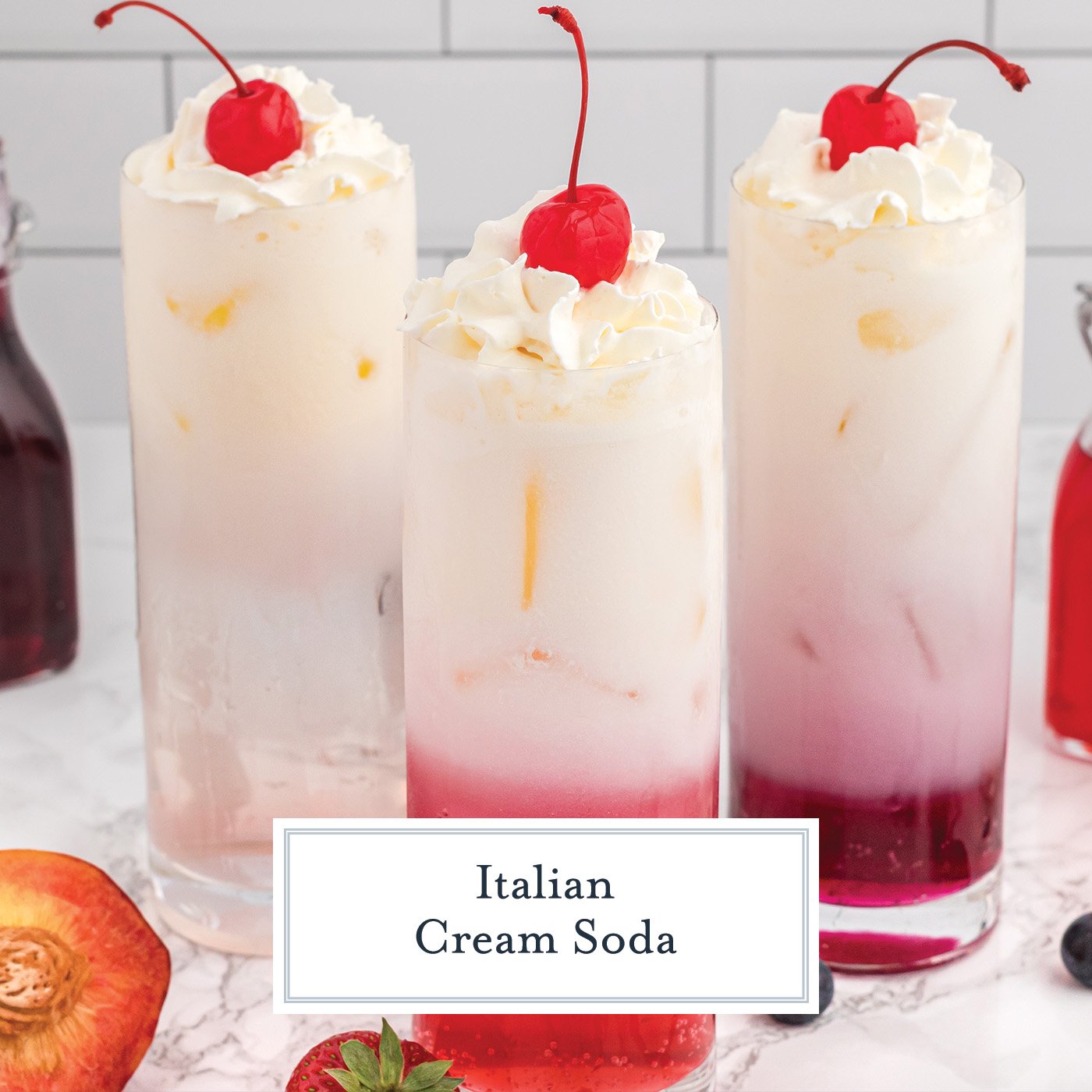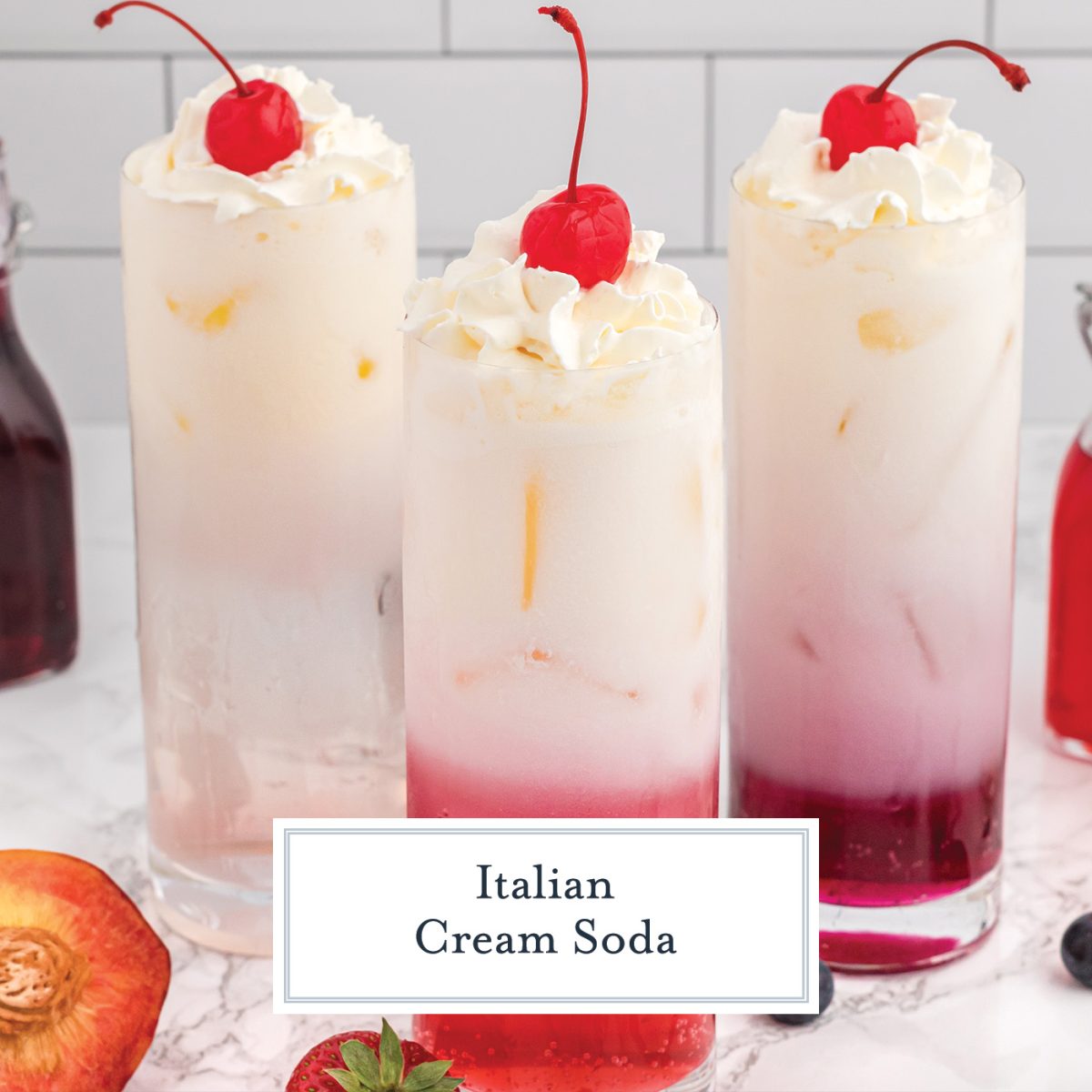 I love the bubbly sensation with each sip, the syrupy sweetness, what's not to love?! What I love even more, is knowing how to make a delicious soda at home, flavored with all my favorite fruits.
Italian soda, or even better Italian Cream soda and sometimes even French Soda, has been around for ages in Italy. Made without syrup, they basically started the trend of flavored carbonated water. But now they've starting trending even more with the Dirty Soda and Dirty Shirley craze!
The Original Dirty Soda
Dirty sodas are basically just flavored soda. They are seen mainly in Utah, with a high Mormon population, that does not consume alcohol or hot caffeinated beverages. The soda shops carry a wide variety of base sodas, syrups and other add-ins from Coke to seltzer water.
It's kind of like a live version of one of those Coke Machine with all the buttons so you can build your own. But you don't need to go to a shop, or Utah for that matter, to get your own. Homemade Italian Cream Sodas can be yours with just 10 simple ingredients.
Flavored with fruit syrups that you can buy, or make pretty easily yourself, soda water and cream it's a sweet drink worthy of a special occasion or just a hot summer day.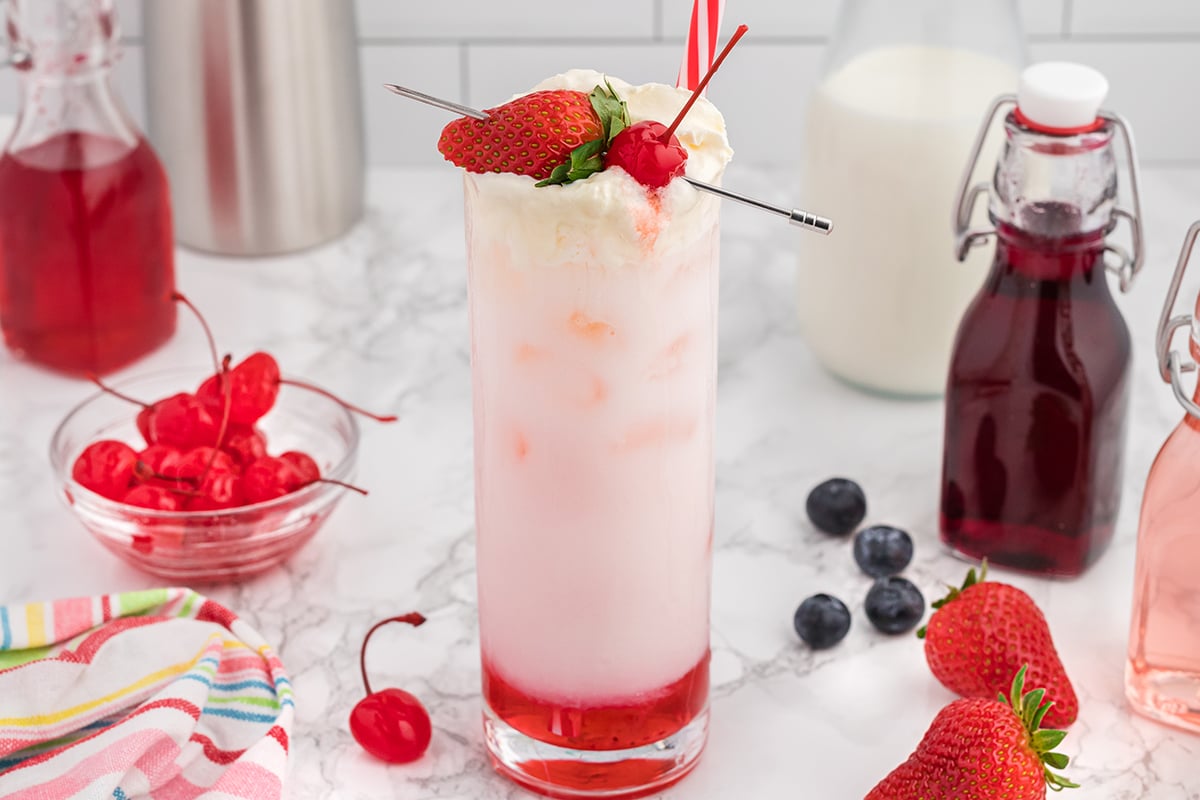 Italian Soda Vs. Italian Cream Soda
Before we get into the fun details on how to make it…what exactly are we making? While the differences in making italian soda recipe or italian cream soda recipe are subtle, the difference in flavor and texture is huge.
Both are a combination of flavored syrup, carbonated plain soda or water, and ice. The difference is all in the cream. Many use a fruit flavor, but vanilla, hazelnut and other are also suitable. Torani Syrups makes more than you can even imagine for this special drink.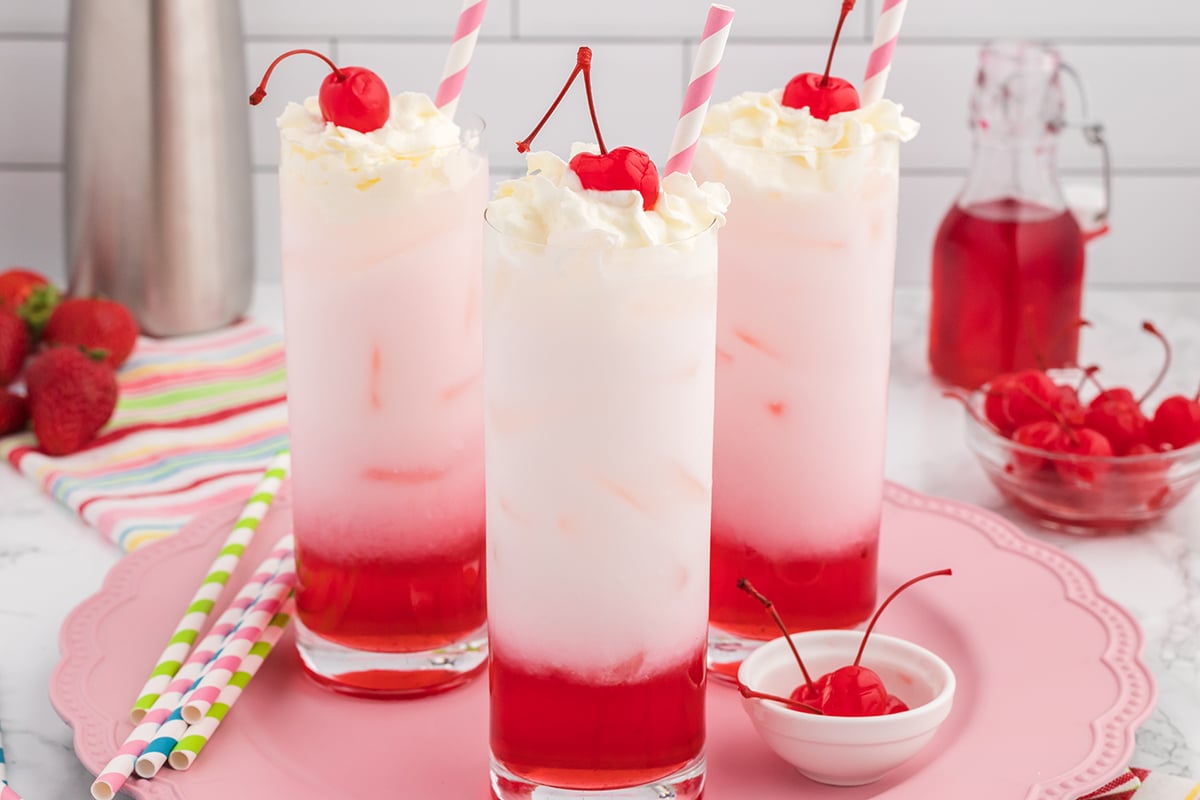 With a gentle pour of plain cream or half and half, and a generous dollop of sweetened whipped cream, italian soda transforms. It becomes a creamy and fizzy drink that will totally knock your socks off and rival that of any dirty soda or Italian soda bar.
How to Make Fruit Syrup
Homemade or to buy? The key component to italian cream soda is the flavor base. You can buy flavored fruit syrups of course, but sometimes these are hard to find in the store, and would need to be ordered.
OR, you can make your own! The process is so simple that I usually opt for the homemade route. Here's how to make your own:
Make a rich simple syrup by combining 1 part water with two parts sugar in a pot over medium heat. (1 cup water, 2 cups sugar)
Heat until all the sugar is dissolved and you have a liquid syrup.
Add ¼ cup of fruit to the bottom of a pint sized jar, or any heat safe container, and pour the syrup over it.
Seal, shake, and let steep. In a few hours (or longer if you want it stronger), you have homemade fruit syrup.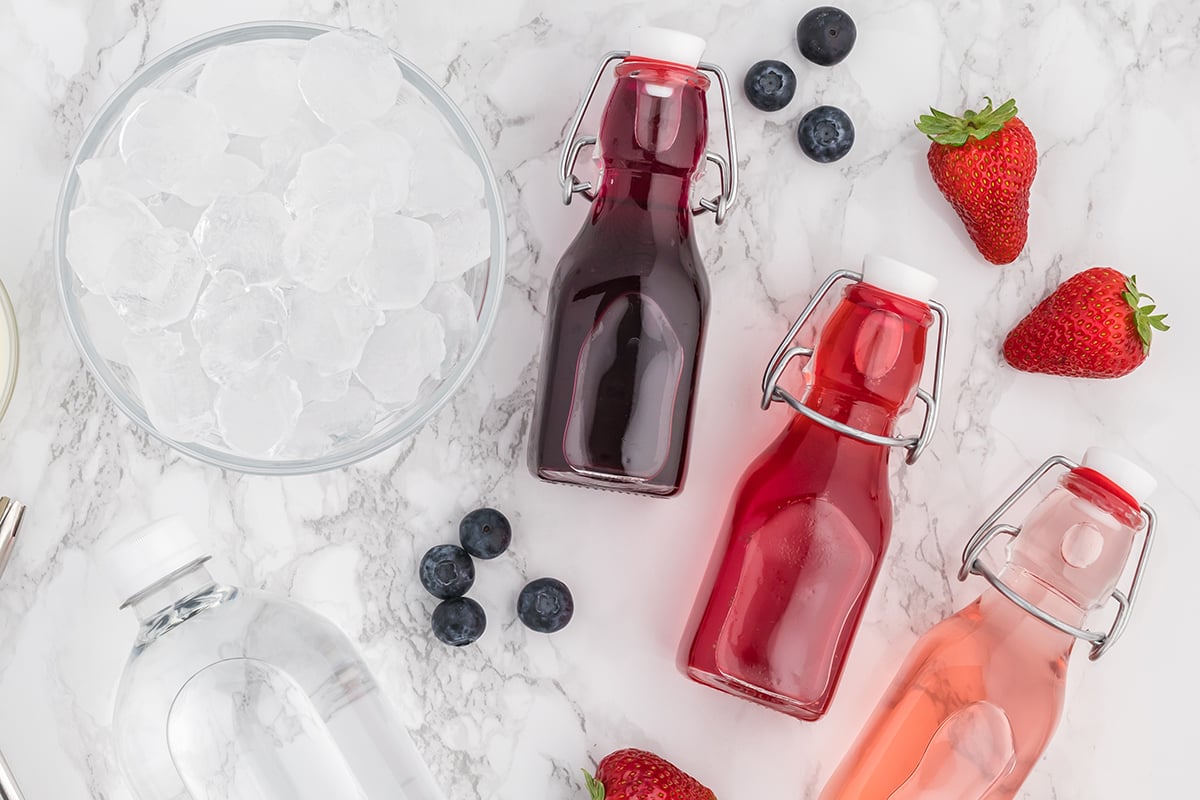 Pro Tips: Don't boil the syrup or it will reduce and become too thick to mix with your drink. If desired, you can also add a few drops of food dye to amp up color on homemade syrups.
Just scoop out the fruit and start making those gorgeous mocktails! The syrup keeps for 2 weeks in your fridge, so it's worth it! Italian cream soda for days! Here is our recipe for Blackberry Simple Syrup.
Italian Cream Soda Flavors
The flavors you choose for your Italian sodas are up to you, but here are some of my favorites. I also like to pair them with fresh fruit. The flavor possibilities are endless!
Berry – strawberry, raspberry, blackberry, or blueberry are all delicious and have great color!
Stone Fruit – These syrups are delicious! Peach and apricot will be a light color, while plum and cherry are fantastic and beautiful.
Citrus – These syrups may not have a huge amount of color, but they're so good, especially when combined with other flavors.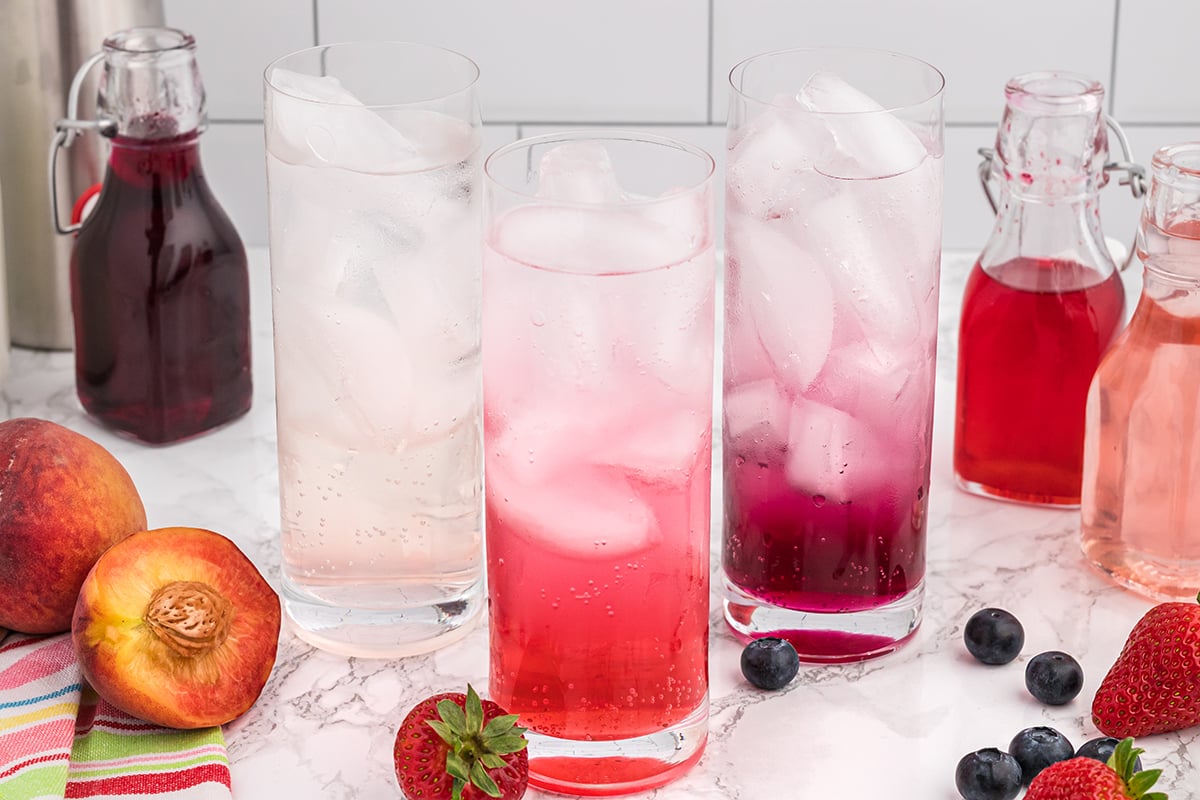 Once you have your syrup or syrups in hand, the process for making italian cream soda is so easy! You have choices, either to combine more than one syrup or to highlight one beautiful fruity flavor.
How to Make Italian Cream Soda
This Italian Cream Soda recipe is so easy- it will be your new special treat.
Fill your glass almost all the way with ice.
Drizzle in the syrup, 3 to 4 tablespoons will do.

Pour over the club soda, seltzer water, regular soda or any type of carbonated beverage over the ice, leaving a small amount of room at the top.
Top with heavy cream or half and half, and finish with a dollop of whipped cream and garnish with your favorite fresh fruit. The fruit doesn't need to match the syrup flavor.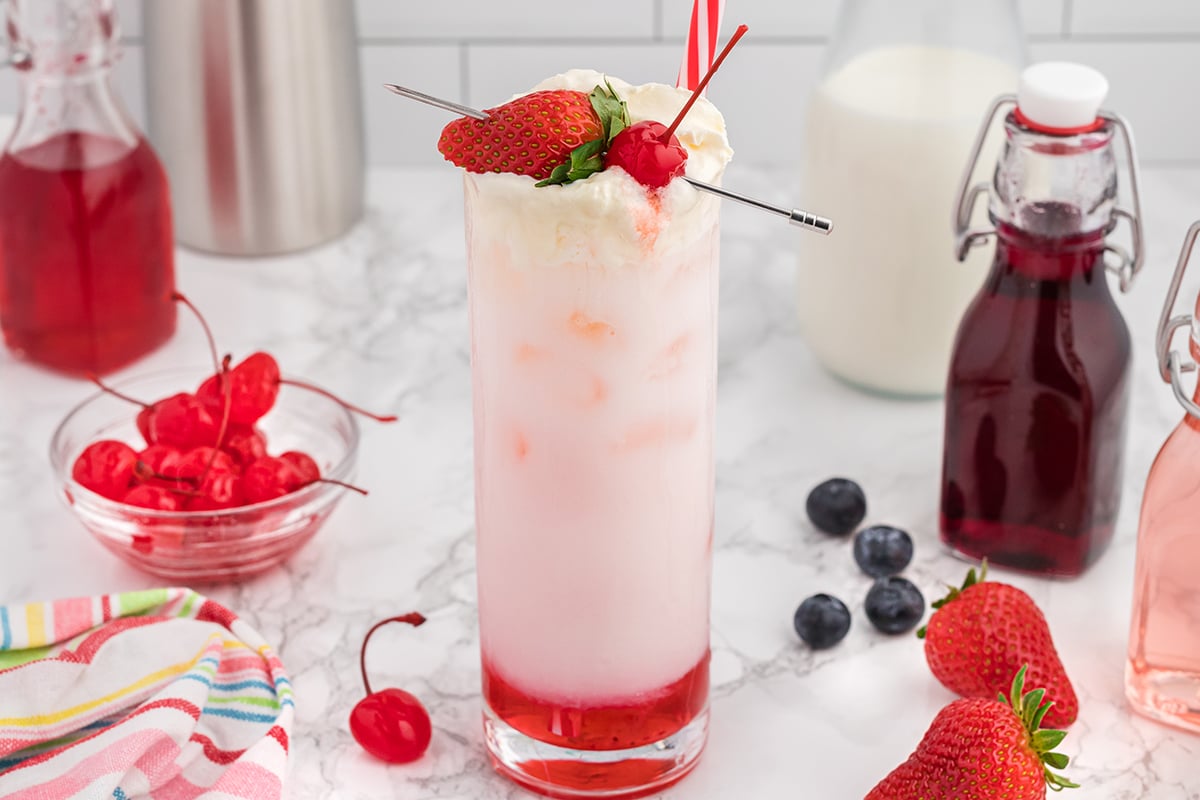 A lot of recipes add the syrup after the soda but I found no difference in flavor, and I preferred the gradient look that came with adding the soda after. Either way, your soda will be delicious!
Pro Tip: Club soda is easy, flavor neutral fizz, but I've seen Italian soda made with plain sparkling water as well. You could even do a flavored sparkling water to compliment your syrup.
How to Customize
Homemade Italian cream soda is just a lot of fun to play with and customize to your tastes.
Play with syrup combos. For more than one flavor, slowly drizzle in one syrup after the other and build your drink as desired. I made a blueberry peach combo that was delicious!
Fruity syrups are my favorite, but try another flavor like hazelnut or vanilla syrups.
Use Half and half instead of heavy cream to lighten things up, or just use whipped cream instead.
Use less ice to really see the colors get lighter as you go up.
Increase, or decrease, the syrup for a stronger or milder mocktail.
Top with a maraschino cherry for a traditional look, or go for a piece of fruit you flavored the soda with for a gorgeous and appropriate finish.
Add a scoop of ice cream for an Italian Soda Ice Cream Float.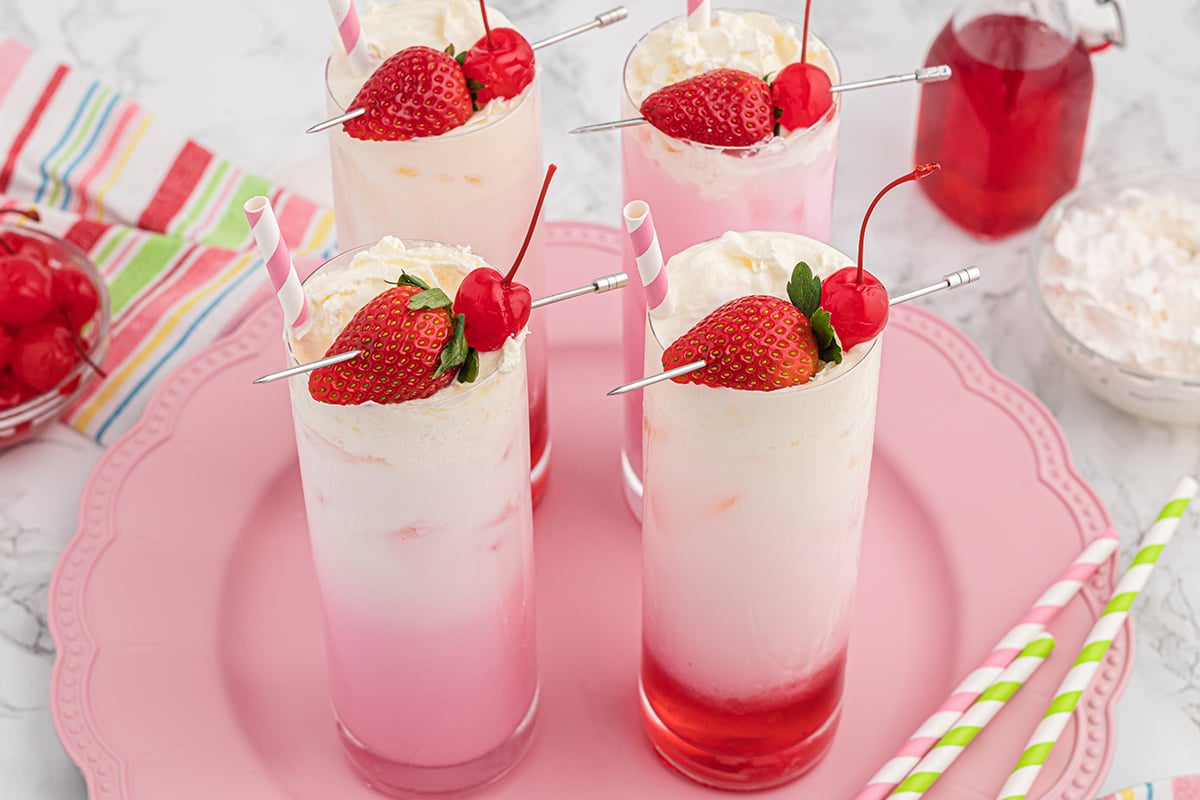 That's it! Aren't these Italian cream sodas just the cutest kiddie cocktails you've ever seen? So long shirley temple, you've got some competition.
You can also set out all of these items and make a soda bar for parties and events.
Make Ahead
While the soda or sparkling water will lose some of its fizz, I found that we were able to make these an hour ahead and store in the fridge with no issues!
Once you're ready to drink, make sure you give it a good stir, to mix all the cream and syrup together. Then enjoy sipping, or slurping, whichever suits you best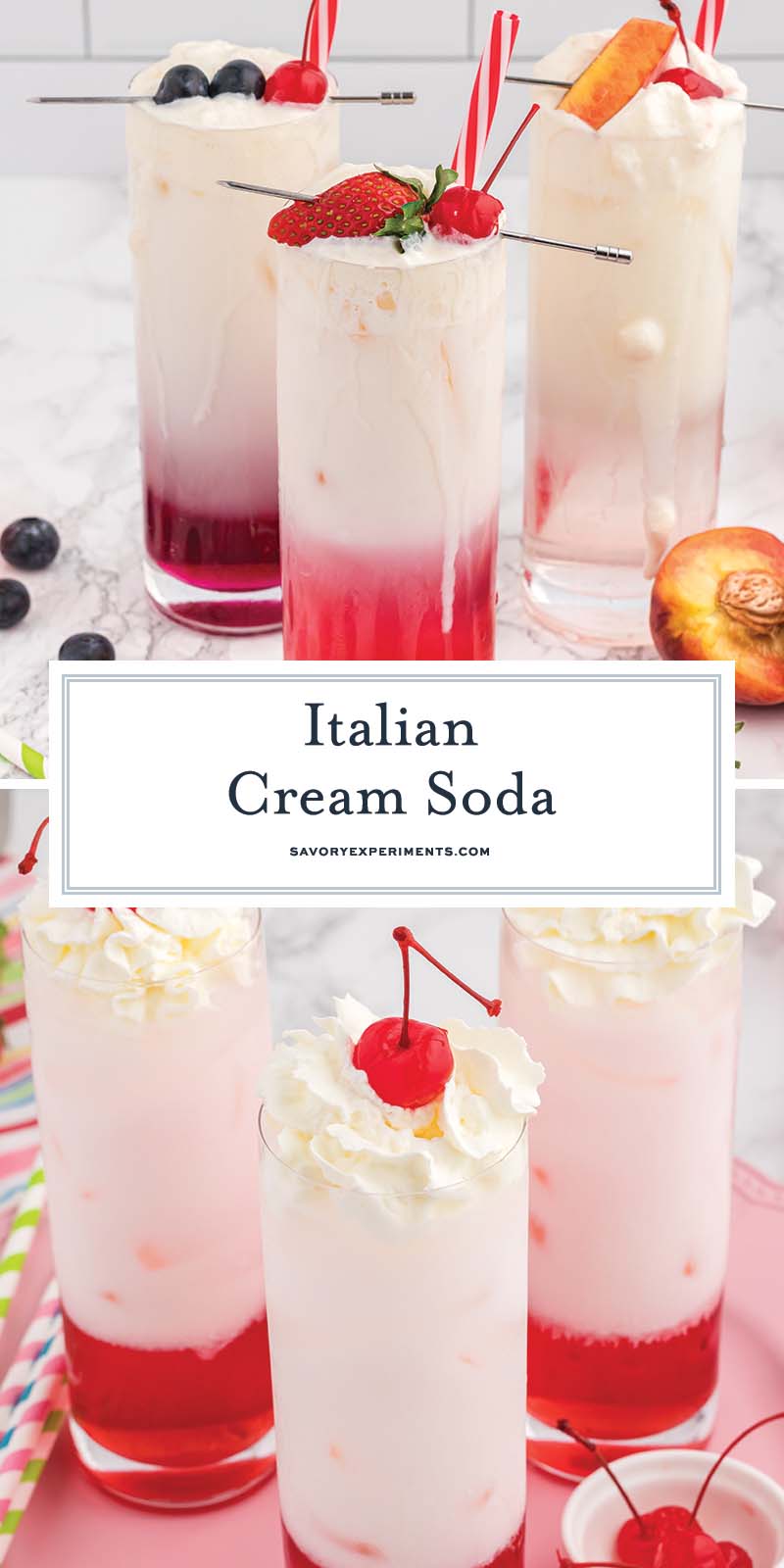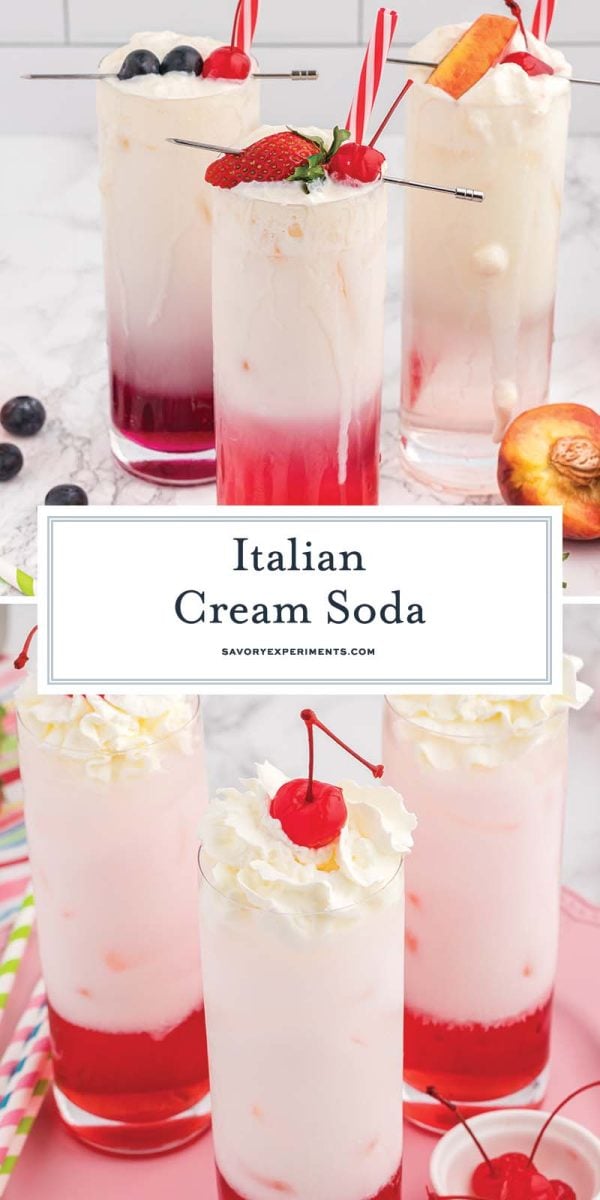 More fun drink recipes: