Do you want to know how to make the perfect root beer float? You can whip these up in literally no time at all for the kids and even make an alcoholic adult version for you and your friends to enjoy on a hot day.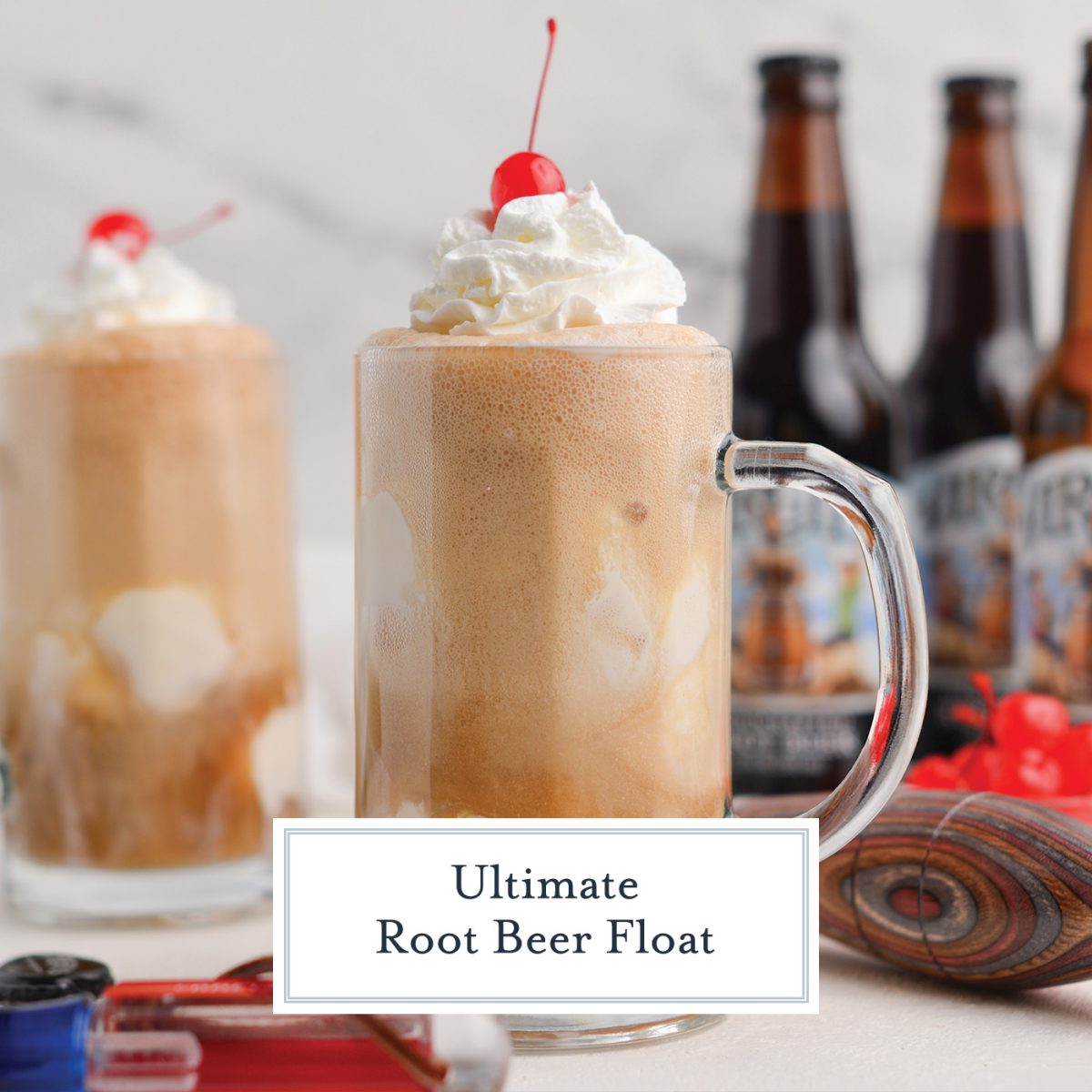 Sometimes known as a "brown cow" or "black cow", this frothy drink is credited to Frank J. Wisner, owner of Colorado's Cripple Creek Brewing way back in 1893. A classic root beer float is made with either vanilla or chocolate ice cream and root beer, that is all.
What is Root Beer?
Root beer is a popular un-caffeinated soft drink in North America, but rarely found outside of the states. While it is popular all over, it is most prevalent along the Eastern seaboard where the sassafras tree is native.
Root beer is made from the root bark of the sassafras tree (Sassafras albidum) or the vine of Smilax ornata. It's roots (pun intended( date back to the indigenous people of the Americas.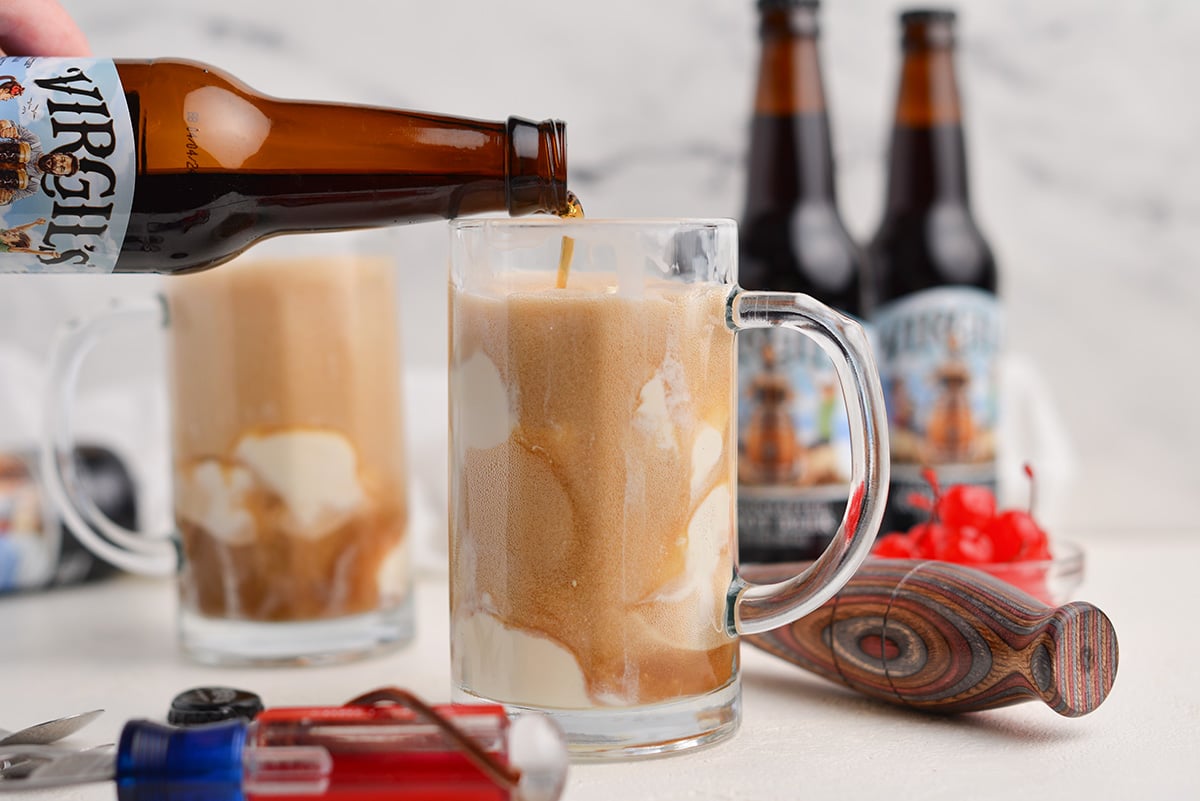 Similar to root beef is sarsaparilla, which is also a soft drink but more popular in Asian countries. While root beer is made from the root of the sassafras tree, sarsaparilla is made from the vine.
What Does Root Beer Taste Like?
It certainly has a unique flavor that folks tend to love or hate. If we are being honest, I am actually not a huge fan and would prefer an ice cream float with cherry coke any day of the week! Luckily, you can choose your favorite soft drink and this technique will work with anything.
Those who do enjoy homemade root beer floats describe its flavor as sweet and earthy with hints of vanilla and of course sassafras.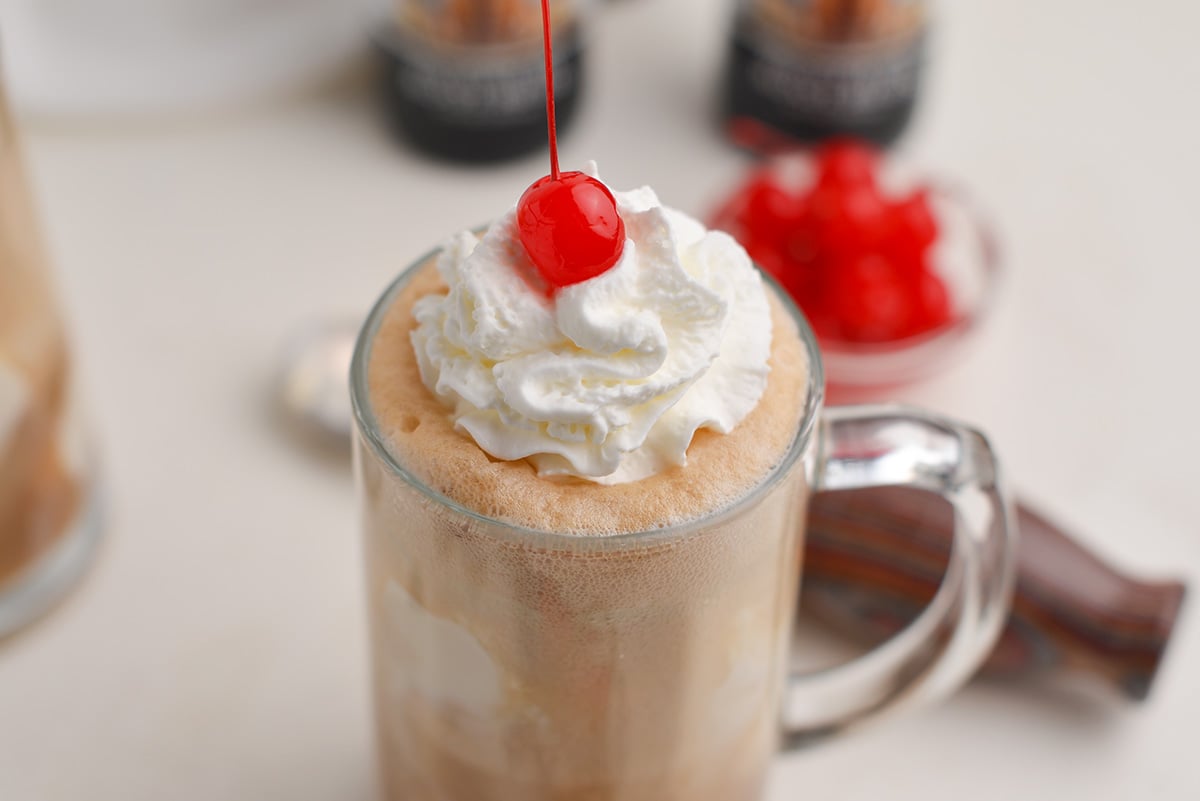 Best Root Beer
The best type of root beer is really a matter of personal preference, but here are the most popular brands.
Barq's
A&W
IBC Root Beer
Dad's Root Beer
Hires Root Beer
Stewart's Root Beer
Virgil's Root Beer
Frostie Root Beer
Some will also tell you that there is a huge amount of importance in how the beverage is stored: in a glass bottle or a can. Most people believe the best way is in glass.
When is Root Beer Float Day?
August 6th is National Root Beer Float Day and no matter what diet you are following, I give you permission to indulge in a frothy glass of your own. Please be mindful that there are many foodie holiday calendars out there and they do not always correlate.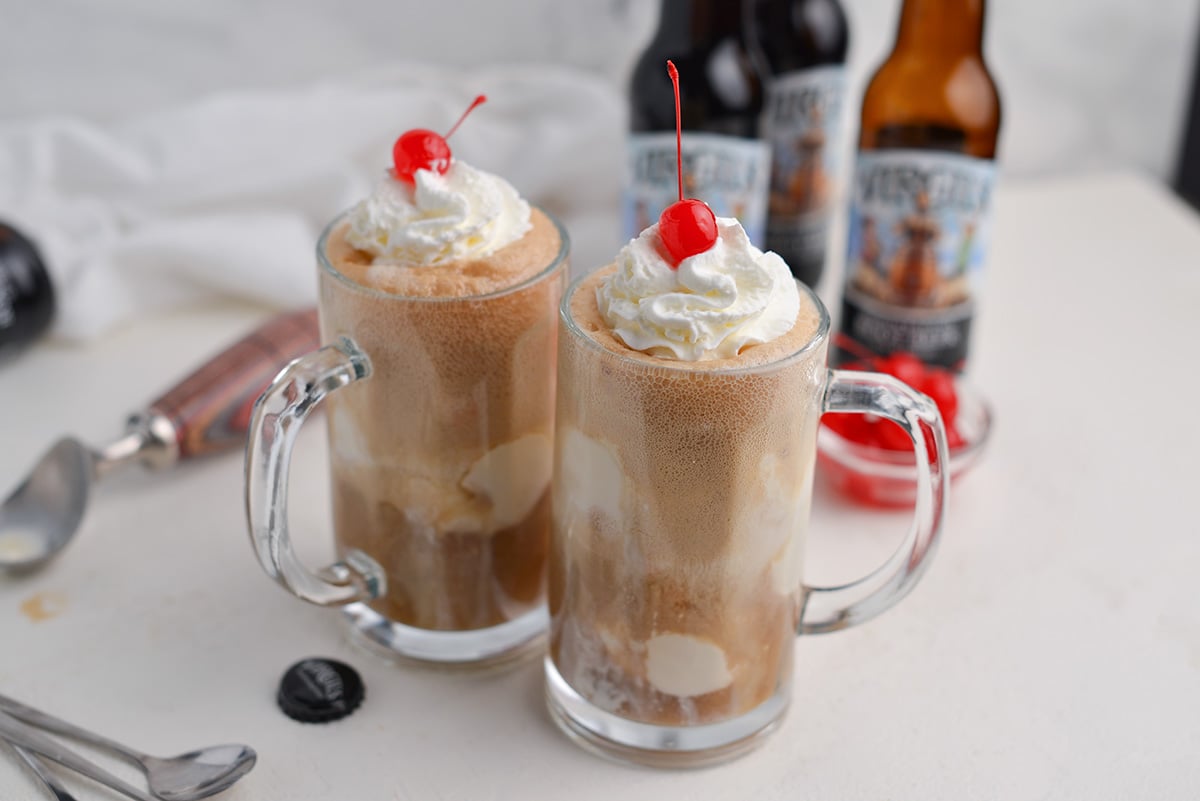 How to Make a Root Beer Float
This easy recipe only has 2 ingredients: Root Beer and Vanilla Ice Cream, but The Ultimate Root Beer Float has four. Elevating it to Root Beer Float stardom with whipped cream and cherries.
Give a couple of tall glasses or a beer stein a good rinse with cold water and then freeze them for 10-20 minutes so they are nice and frosty.
Add 2 cups of the ice cream to each glass (of course you can add more scoops of vanilla ice cream if you wish). This usually equals 2-3 scoops of ice cream. Slowly add the root beer, pouring at an angle so it doesn't overflow.
To get the ingredients to really make a creamy concoction, place back into the freezer for 10 minutes. If you are just excited about the creation, go ahead and start sipping.
Top with the whipped cream and maraschino cherries. Enjoy!

More fun variations include adding a drizzle of chocolate syrup or caramel sauce to the inside of the cold glass before pouring, placing it in a blender and making a milkshake or switching up the type of ice cream or soda you use or even topping it with shaved chocolate. Some folks really love peanut butter ice cream.
Of course, changing the soda also means it is just another frosty treat. Try using orange soda for an "orange cow" or grape soda for a "purple cow".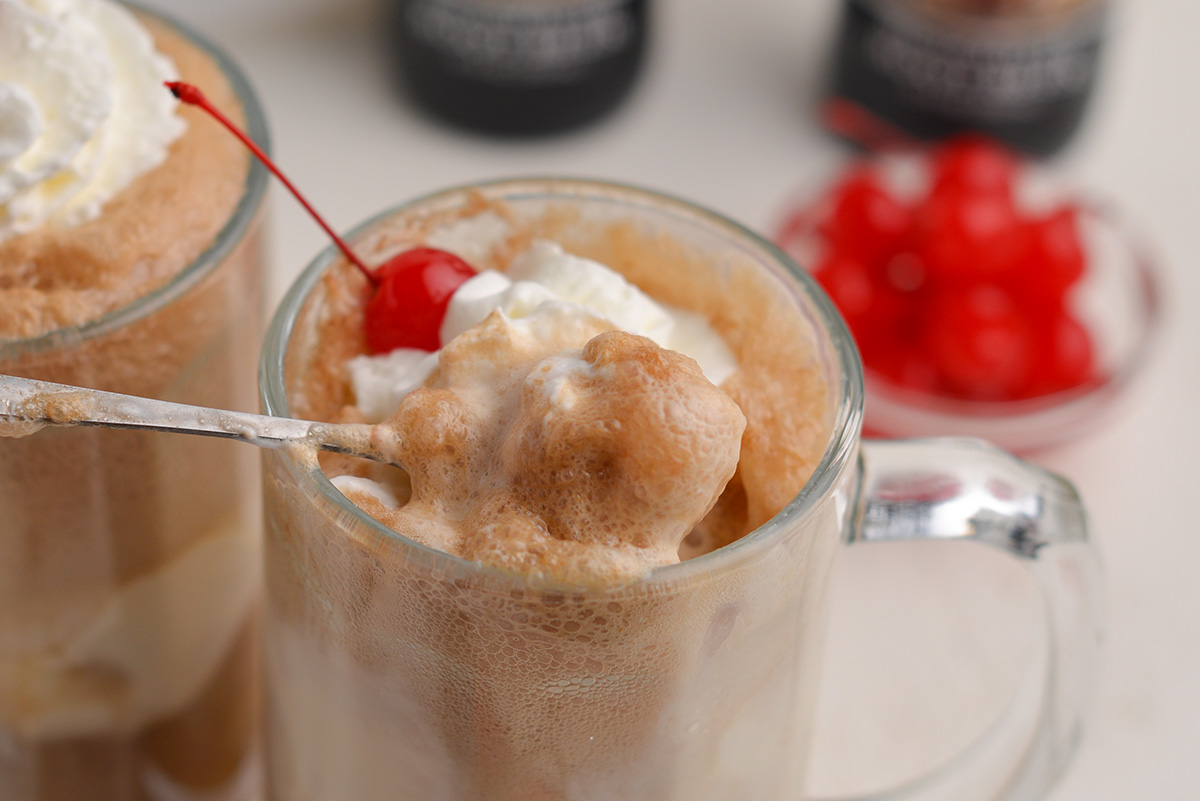 Tips for the Perfect Float
Start with cold ingredients. Duh! The ice cream will be cold, but also freeze the root beer for 10-20 minutes before assembling. The colder your Root Beer, the slower it will melt your ice cream. (Word to the wise, don't forget about the root beer in the freezer. It can and will explode leaving you with a sugary mess if forgotten about.)
Your glass is an ingredient here. Be sure they are nice and frosty before you start to assemble. Rinse them with cold water and then pop them into the freezer for a bit.
Root Beer + ice cream = bubbles! I don't know what the chemistry is behind this, but many root beer float assemblers will overflow their glass by adding ice cream to a full glass of root beer, wasting the precious creation on kitchen towels.
Pick your ice cream wisely! Classic Vanilla Bean is my favorite because it is the most intense vanilla flavor. In my opinion, French vanilla is too sweet and regular vanilla too muted. Make your own at home for the most intense flavor. If you are watching your waistline, opt for vanilla frozen yogurt. Of course, you'll need a good ice cream scoop.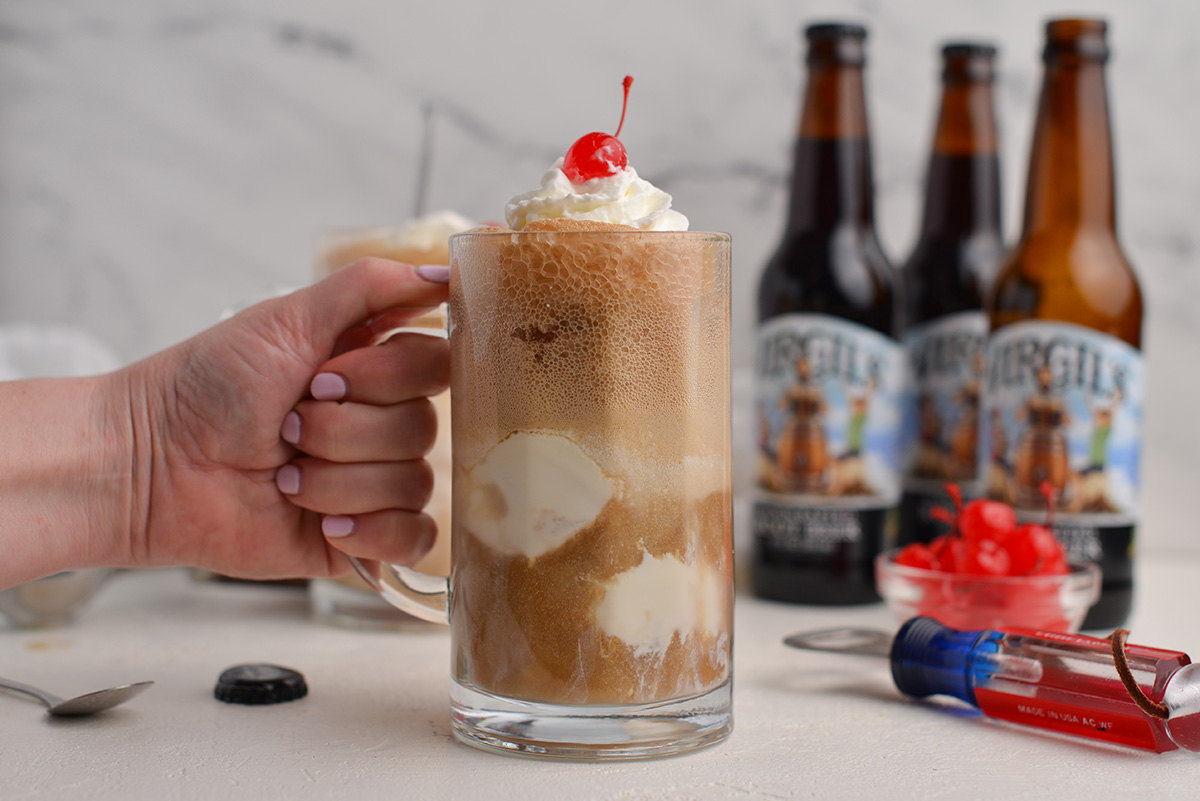 Alcoholic Root Beer Float
And if you are in the mood for a boozy float (adults only and please drink responsibly), add a shot of vanilla vodka, bourbon, or Rum Chata to your float. An alcoholic root beer float will make your day better.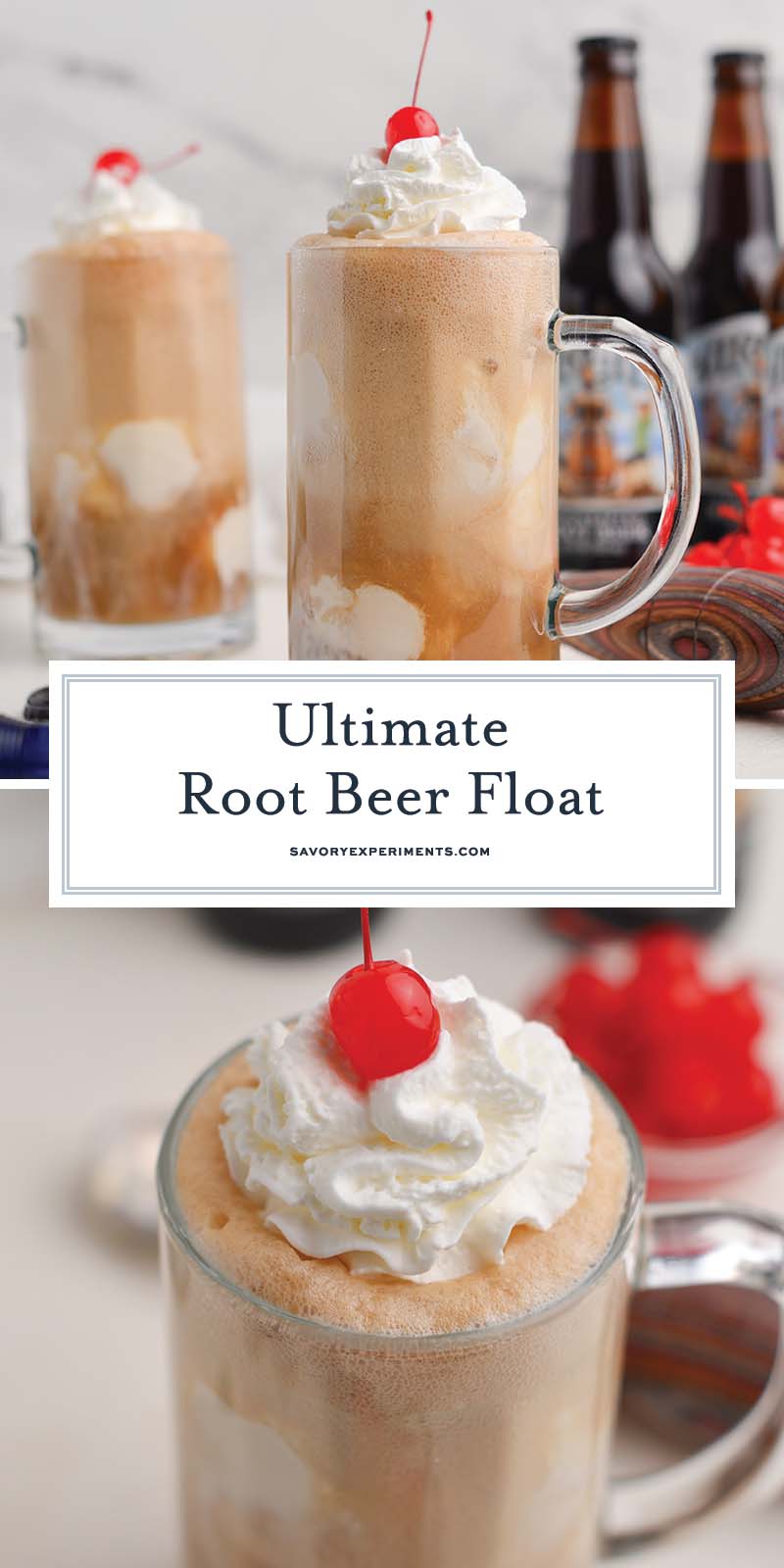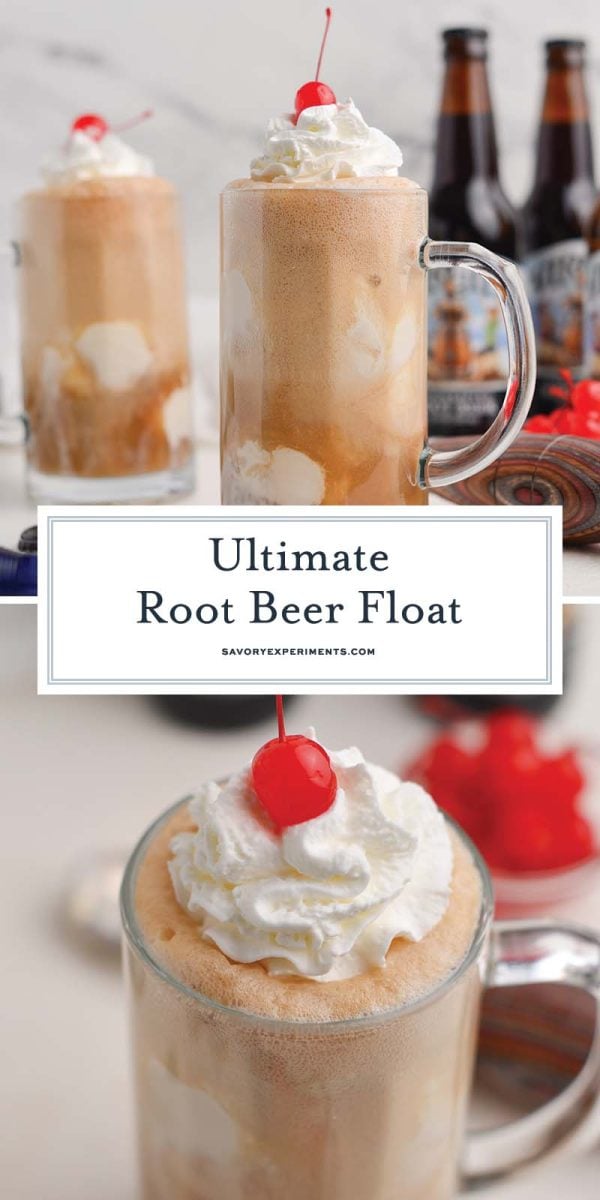 Dalgona Whipped Coffee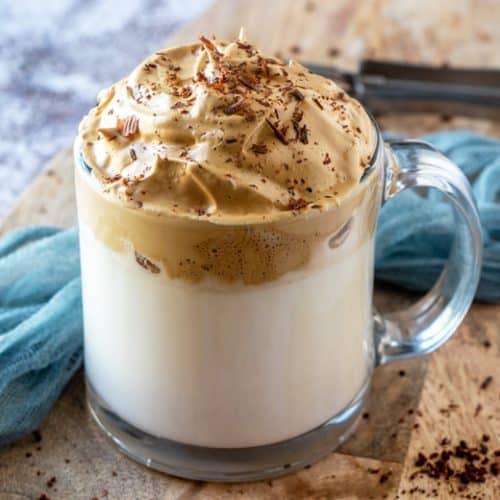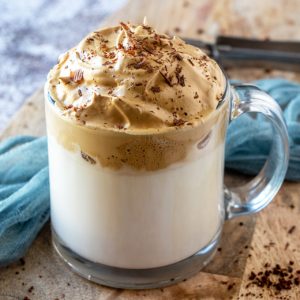 Dalgona Whipped Coffee is a fast and easy recipe that gives you the jolt of caffeine you need while making you feel like you are in a fancy coffee shop.
Orange Crush Cocktail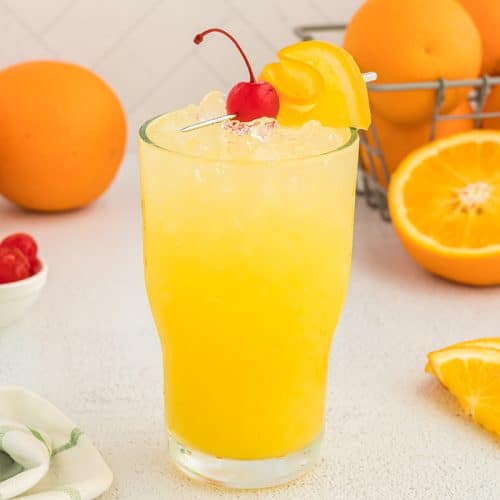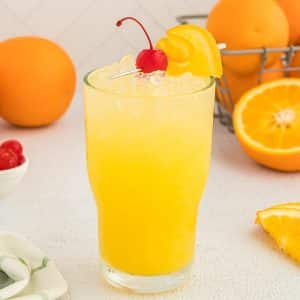 Easy instructions for the best Orange Crush Cocktail recipe using fresh oranges, vodka and special liquor to make yours the bomb!
Tropical Rum Punch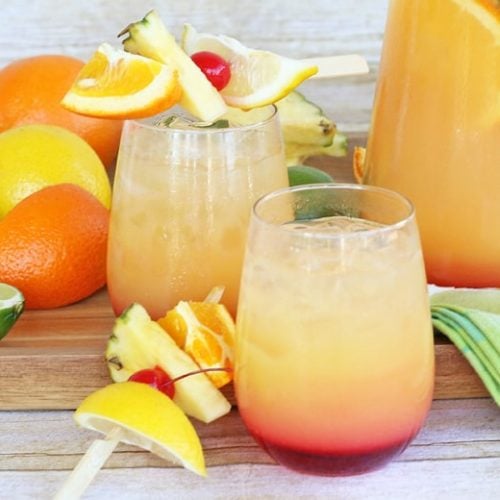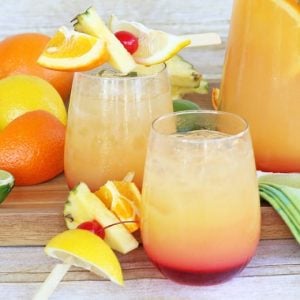 If you've ever wondered how to make rum punch, look no further than this fruity Rum Punch recipe! The perfect cocktail for any occasion!
---
---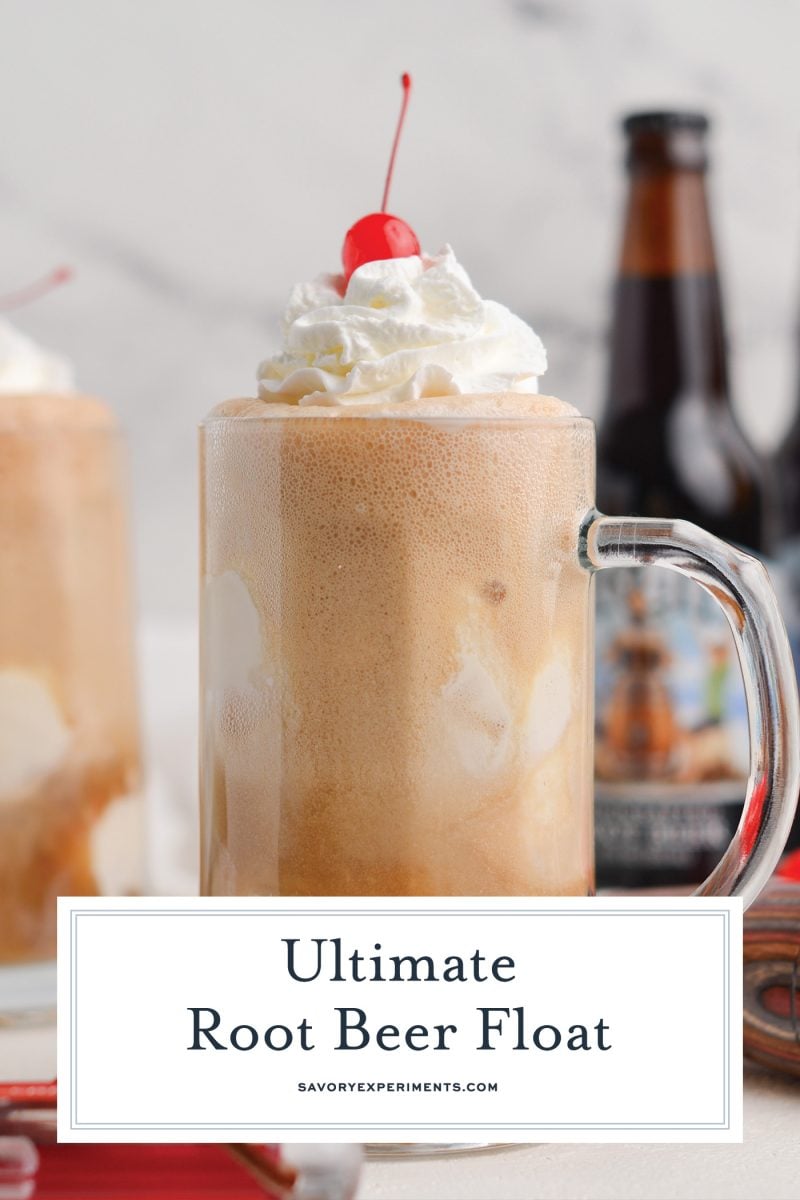 Root Beer Float Recipe
The Ultimate Root Beer Float will elevate your traditional recipe to stardom! Just 4 ingredients with servel fun modifications.
Servings:
2
root beer floats
Instructions
Freeze the glasses for 10-20 minutes.

Add 1 cup of the ice cream to each glass. Slowly add the root beer, pouring at an angle.

If desired, place back into the freezer for 10 minutes.

Top with whipped cream and maraschino cherries.

If you've tried this recipe, come back and let us know how it was in the comments or ratings.
Notes
And if you are in the mood for a boozy root beer float (adults only and please drink responsibly), add a shot of vanilla vodka, bourbon, or Rum Chata to your float.
Nutrition
Calories:
273
kcal
|
Carbohydrates:
31
g
|
Protein:
4
g
|
Fat:
14
g
|
Saturated Fat:
8
g
|
Cholesterol:
58
mg
|
Sodium:
105
mg
|
Potassium:
262
mg
|
Sugar:
28
g
|
Vitamin A:
555
IU
|
Vitamin C:
0.8
mg
|
Calcium:
169
mg
|
Iron:
0.1
mg