Have you ever eaten snails? Making Classic French Escargot at home might be cheaper and easier than you think!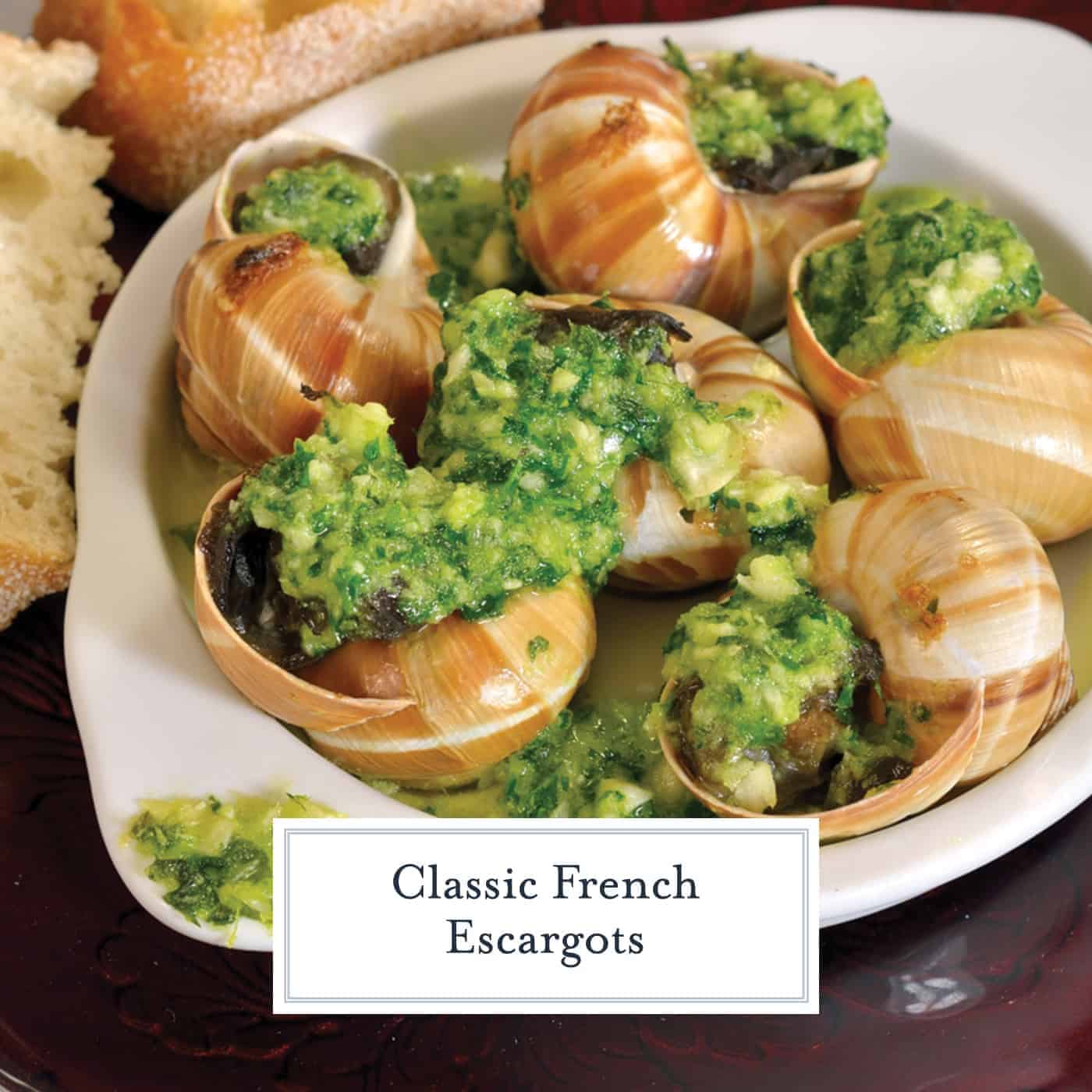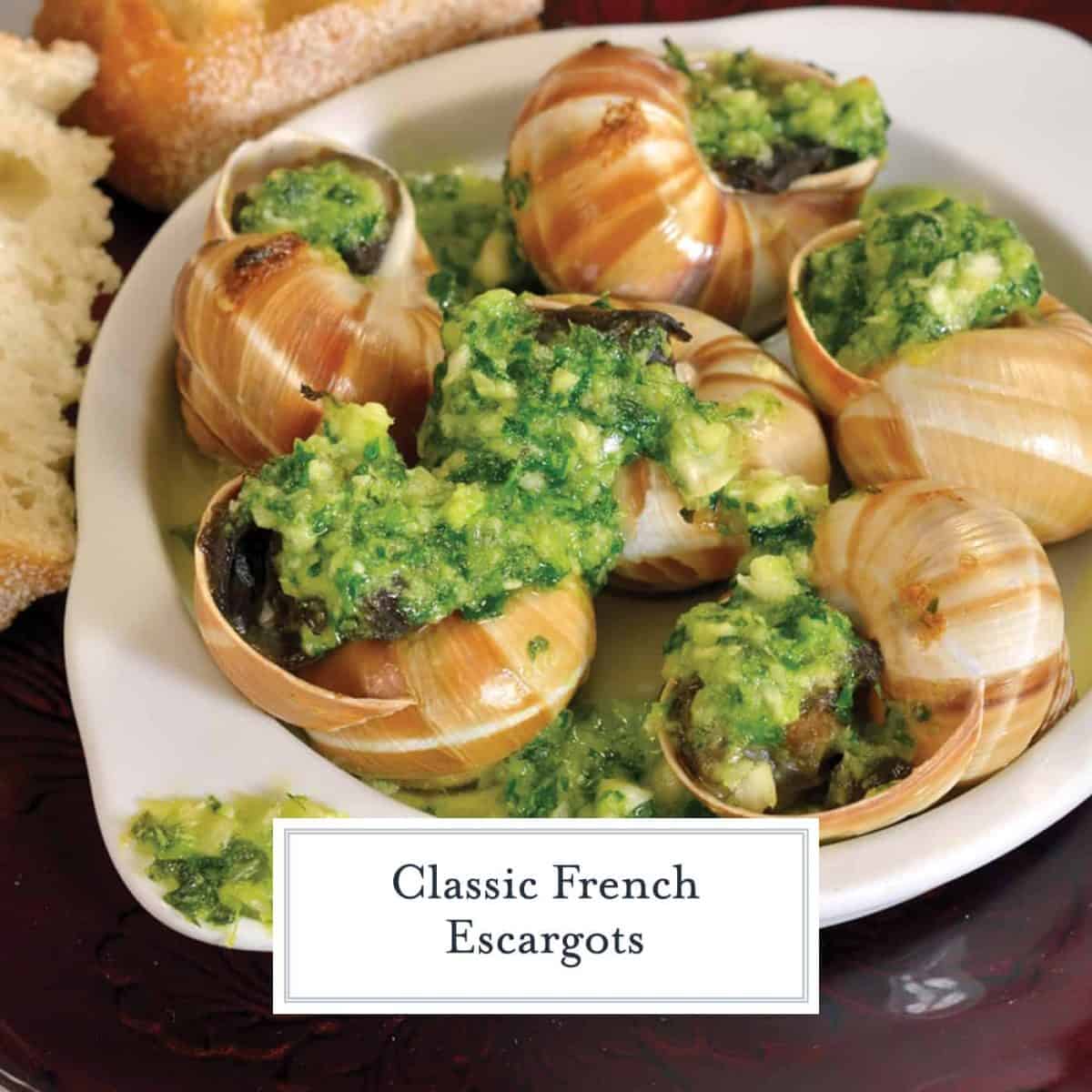 A recipe for Classic French Escargot with a parsley garlic butter in a shell or covered in puff pastry, make them however you'd like!
Escargot are a funny thing. People tend to stick their nose up at those "snails" but delight in a bowl of freshly seared scallops. Read on to learn more about why YOU might be a closet escargot fan!
This is a classic French recipe that without the puff pastry is called Escargots à la Bourguignonne and with the puff pastry Escargot Vol-Au-Vent. Snails, a swirly shelled mollusk, are considered to be a delicacy in many parts of the world.
Either way you choose to make it, make sure you have plenty of crusty bread lying around to soak up the garlic butter. Or bring a straw. I think that is totally acceptable! The butter might be my favorite part of this dish!
Escargot come from the same family as scallops, clams, oysters, mussels and even octopuses. They have a similar texture and taste and actually may be less stringy.
Make sure you read up on my All About Escargot to learn more about snails and their unique background.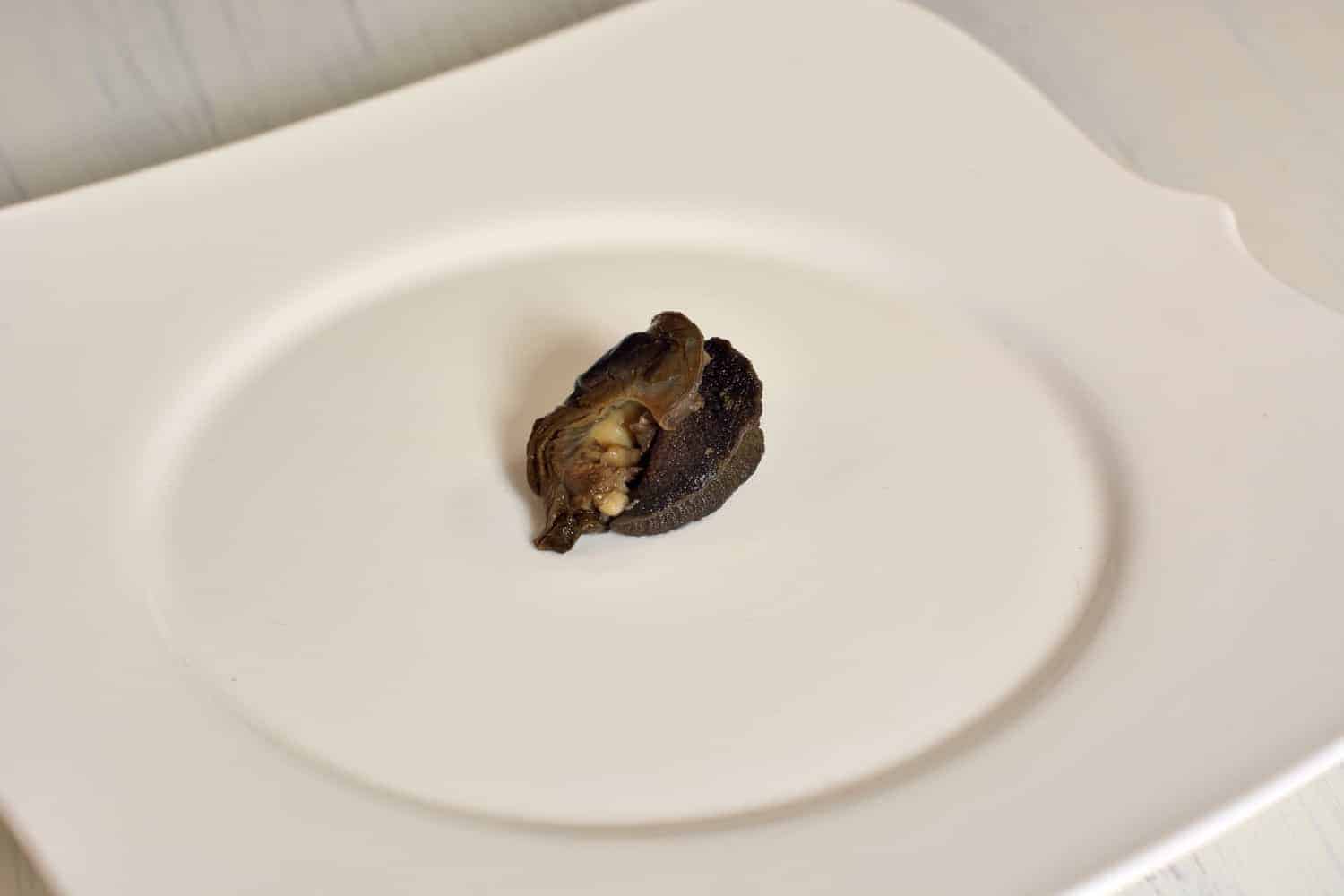 The one thing you need to know is that you can't go wrong with a recipe that is predominantly made of butter, garlic and parsley. Really, it is impossible. Add bread (aka puff pastry), BONUS!
Viewed as one of the fanciest of dishes, Escargot Vol-Au-Vent (Escargot in Puff Pastry), is also one of the easiest and ideal for dinner parties and special occasions due to the simplicity.
And don't you just want to arrive to you dinner guests rolling your "Rs" and sounding all sophisticated?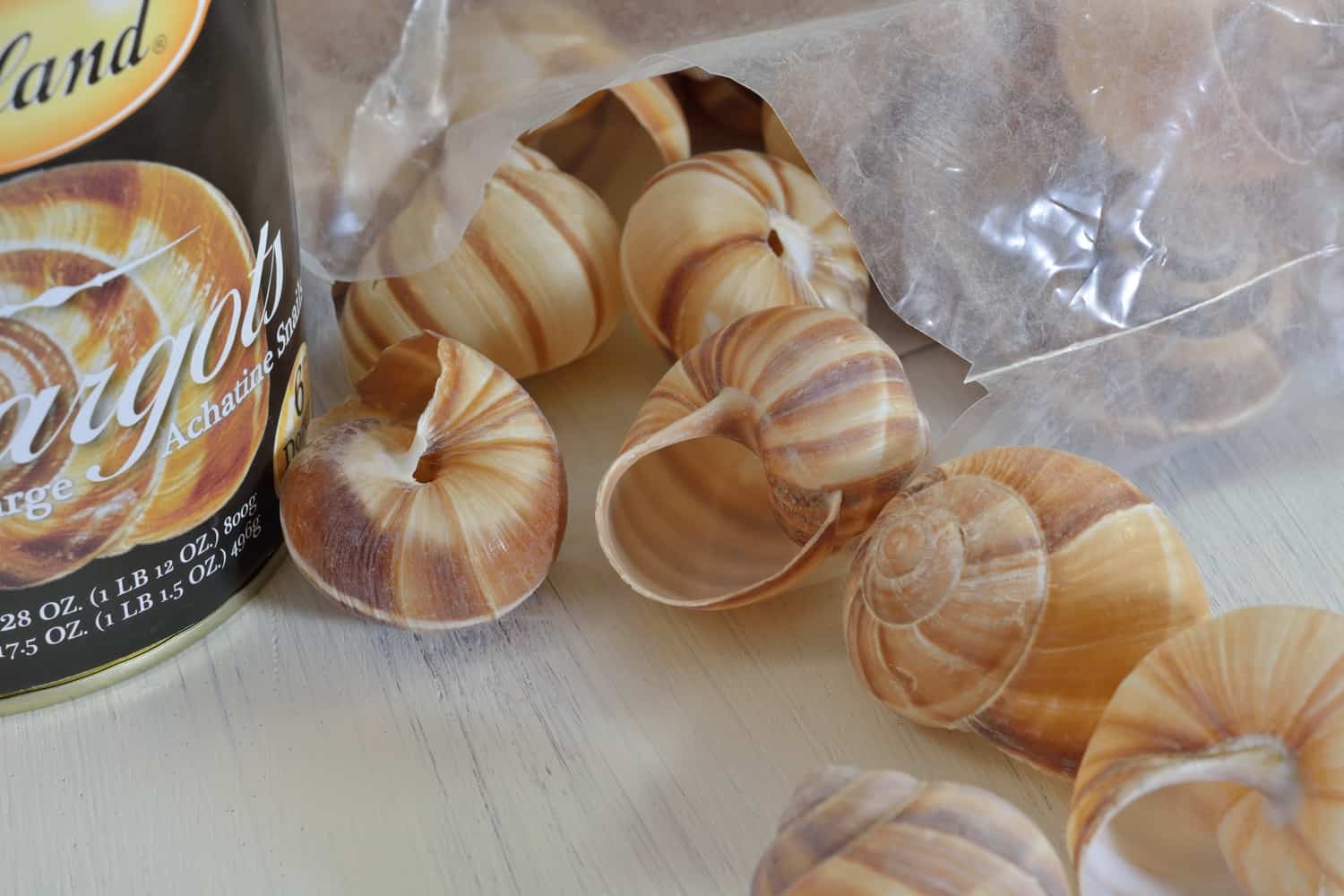 You can order all the special utensils, like escargots dishes, escargot forks, snail shells and shell tongs, but ultimately, you can do without any of the special stuff by just making them in shallow au gratin dishes or handled soup bowl.
Actual escargot are also easily ordered online, click HERE to get the same kind I get.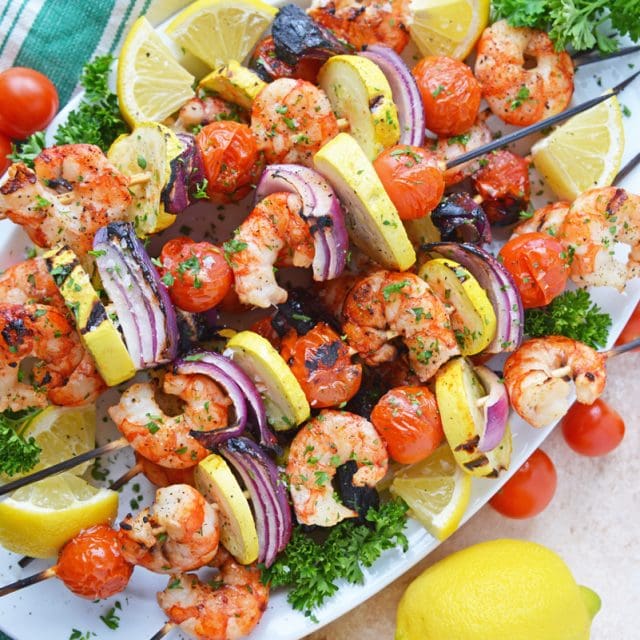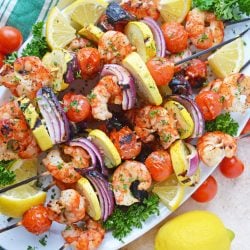 Garlic Shrimp Kabobs
Looking for the perfect summer BBQ Recipe? Garlic Shrimp Kabobs with white cooking wine, garlic and fresh veggies are the perfect choice!
View this recipe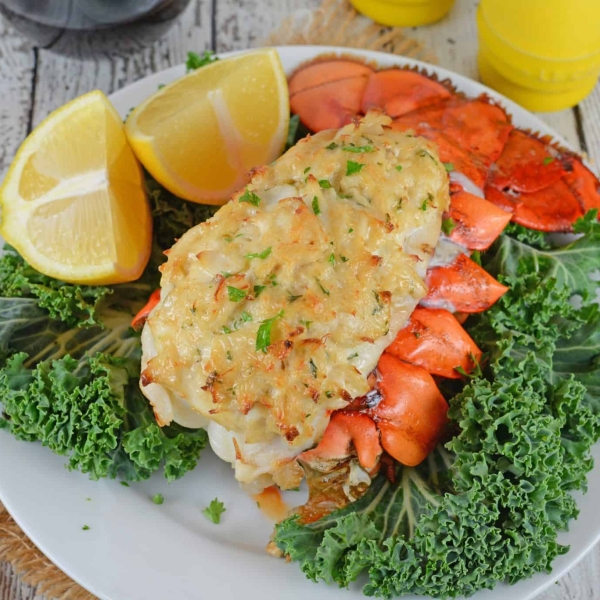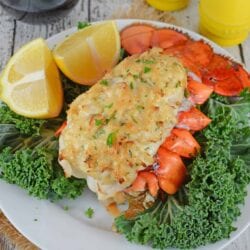 Stuffed Lobster Tail
Crab Stuffed Lobster Tails is the ideal dinner for a special occasion. You won't beleive how easy they are to make!
View this recipe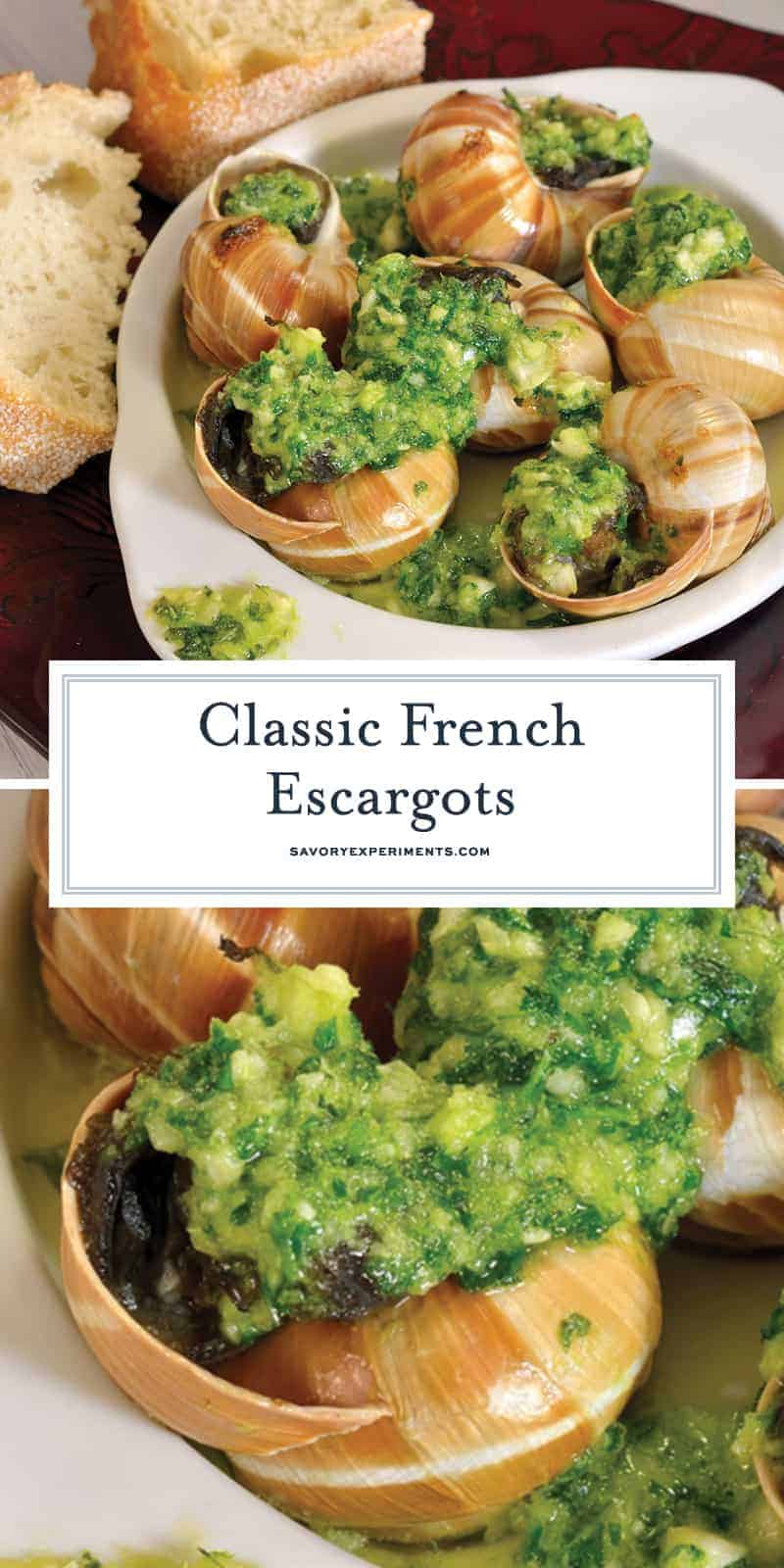 Class French Escargot
A recipe for Classic French Escargot with a parsley garlic butter in a shell or covered in puff pastry, make them however you'd like!
Ingredients
1

cup

quality unsalted butter

room temperature*

2

tablespoons

flat-leaf parsley

minced

1

tablespoon

white wine

1

splash cognac or brandy

4

large garlic cloves

minced

1/2

teaspoon

fine sea salt

24

extra-large snail shells

24

canned extra-large snails

2

sheets puff pastry

defrosted (optional)

1

egg

lightly beaten

Extra crusty bread

optional
Instructions
In a small food processor, combine butter through white pepper and blend well. You can also mash by hand. You will have a beautiful green butter.

Rinse snails under cold water, drain well. If you do this day before serving, you can even soak them in white wine to add more flavor, but this is not necessary. Drain and allow to air dry for 10-20 minutes before cooking.

Preheat oven to 400 degrees.

Stuff each snail into a shell and then add softened butter mixture until it fills the whole shell. If you are going without puff pastry, Just put snails into your serving dish and spoon tablespoons of butter mixture over each one. Divide evenly among serving dishes.

(Puff Pastry is optional, if you don't use it, skip ahead to step #6) Measure out puff pastry to cover the tops of each of your dishes, sizes will vary depending on dish. Gently press along edges to seal. Brush each with lightly beaten egg and poke a small hole in the center to allow steam to vent.

Place in over and bake until puff pastry is a light, golden brown, approximately 8-10 minutes. If you do not use puff pastry, until butter melts.

If you've tried this recipe, come back and let us know how they were!
Notes
Using a high quality, grass fed European butter will make all the difference in the flavor of this dish. Splurge and pick up the pricey stuff, you will thank me later.
Nutrition
Calories:
193
kcal
,
Carbohydrates:
9
g
,
Protein:
3
g
,
Fat:
15
g
,
Saturated Fat:
6
g
,
Cholesterol:
32
mg
,
Sodium:
110
mg
,
Potassium:
57
mg
,
Vitamin A:
255
IU
,
Vitamin C:
0.2
mg
,
Calcium:
7
mg
,
Iron:
0.9
mg