This post was written by me on behalf of the Mussel Industry Council of Prince Edward Island.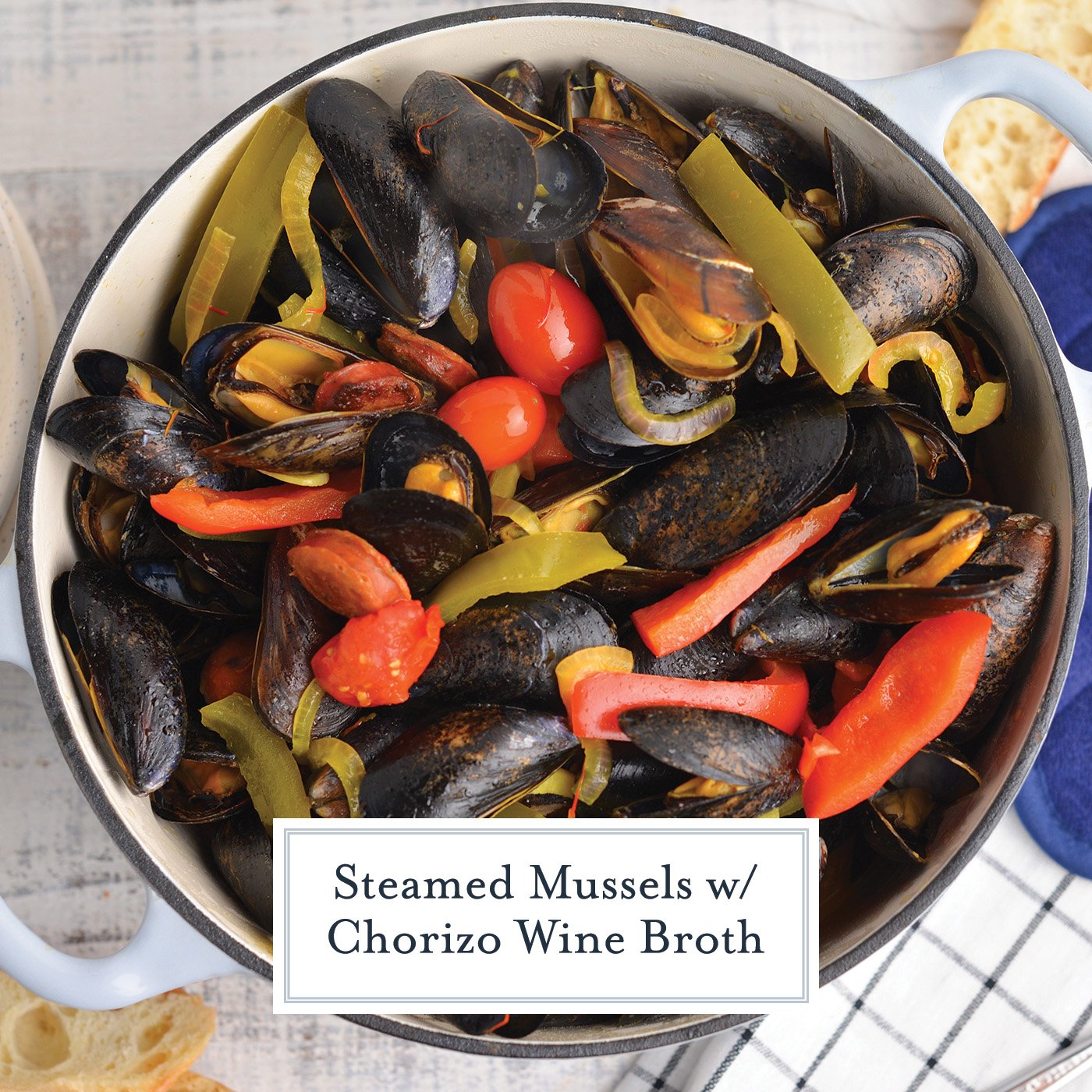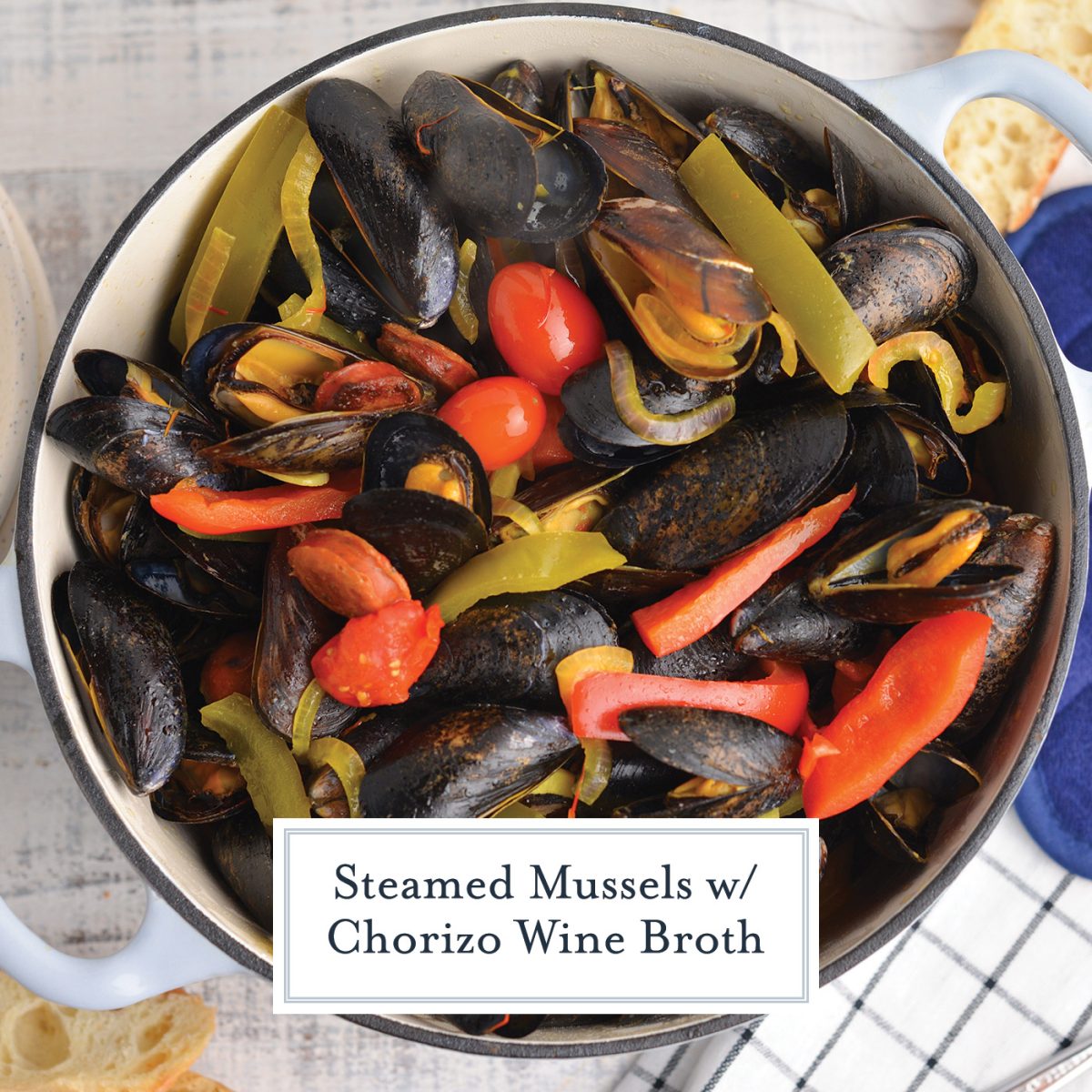 Mussels are one of the easiest dishes to make at home as either an appetizer or an entree. They are impressive for dinner parties, but simple enough for a weeknight meal. All you need are a handful of ingredients and a big pot!
Sure, it can be as simple as dipping them in melted butter, but this steamed mussel recipe uses a saffron laced white wine broth with browned chorizo sausage, sliced bell pepper, onion and garlic.
Make sure you get a few crusty loaves of bread to soak up the sweet broth after the tender, sweet meat of the mussels are gone.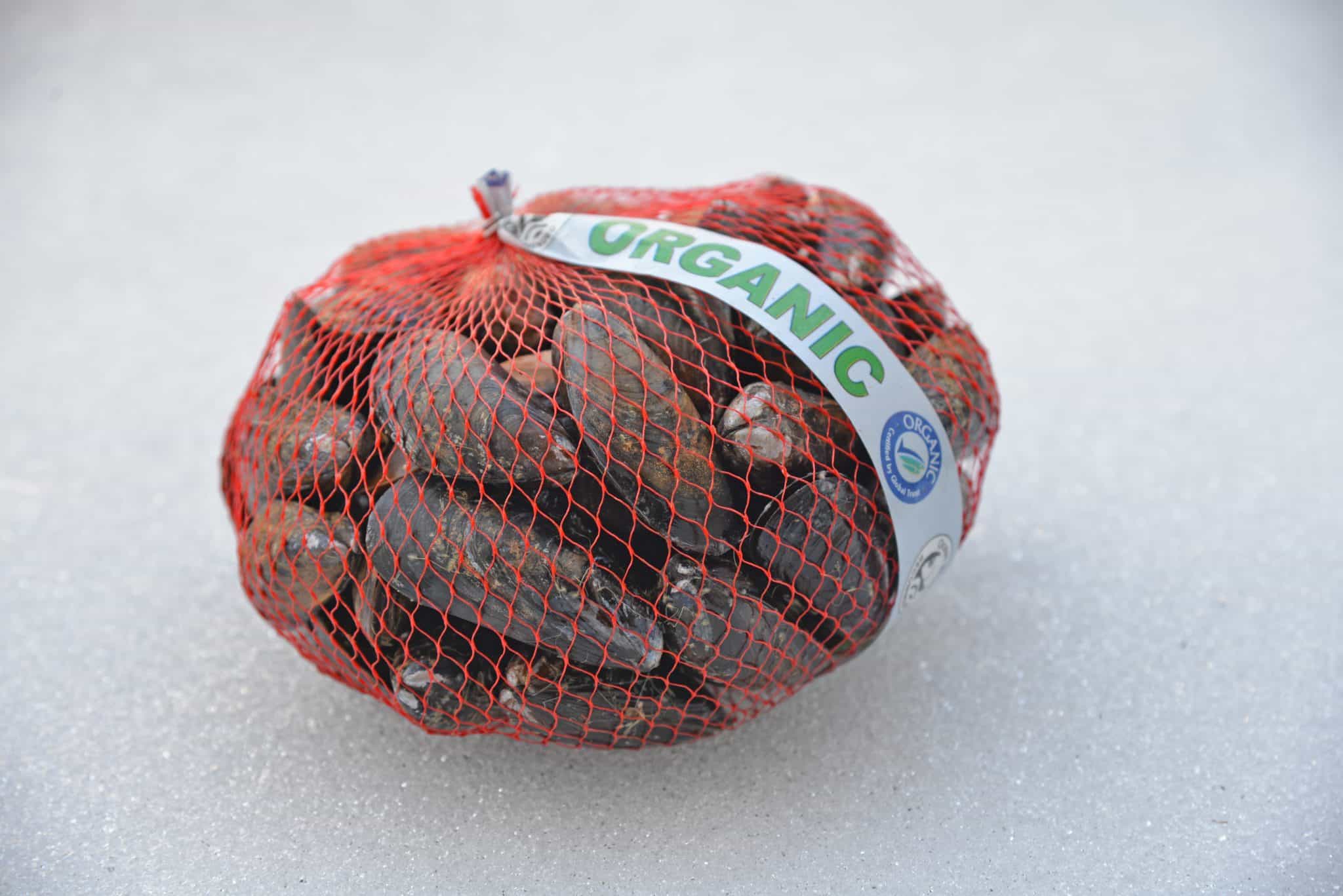 How to Clean Mussels
Cleaning freshing mussels is also known as debreading them although they are actually two different processes. Many store bought mussels are farm raised and grown on ropes, so they won't require the same process to remove mud a grit.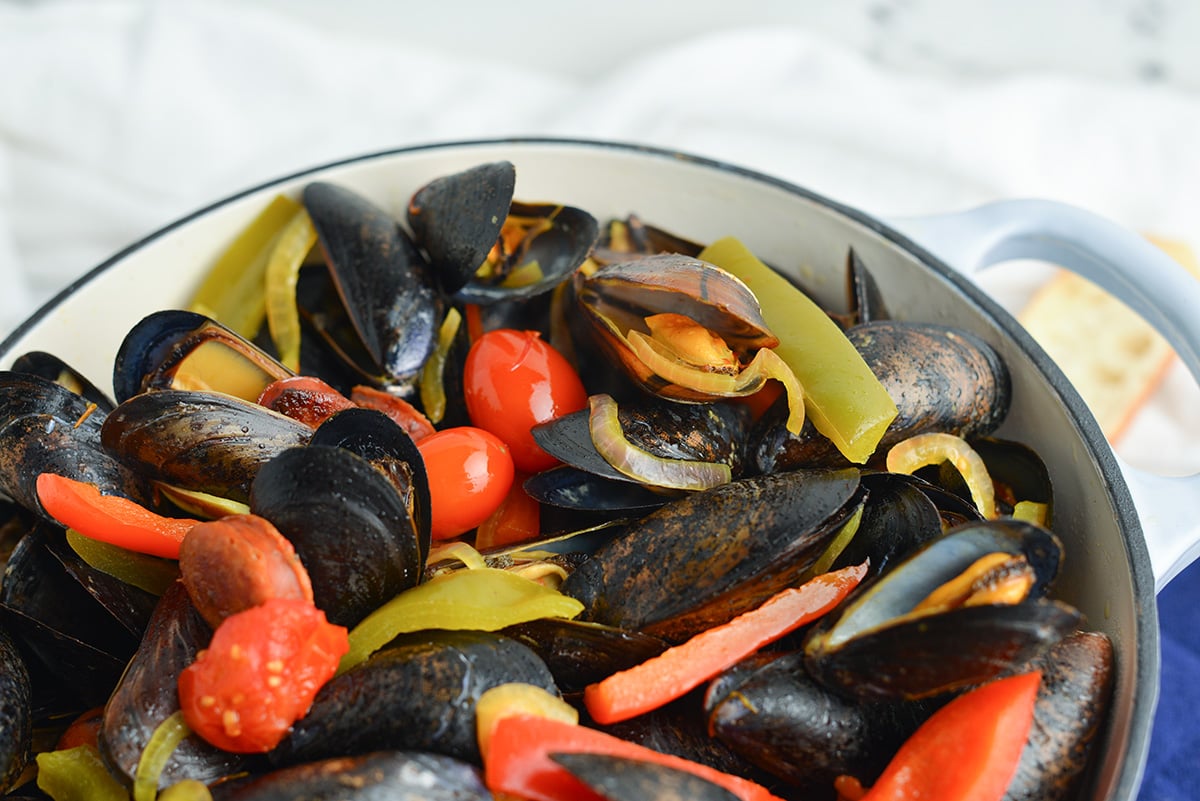 What is debearding a mussel? The "beard" of a mussel is a little clump of hair-like fibers that comes out of the shell. It kind of looks like seaweed got stuck, but is actually part of the mussel. Many farm-raised mussels will come debearded, but you should still check.
Place the live mussels in a colander in the sink and run cold water over them. You can also soak them in a bowl, draining the water and refilling to get rid of the dirty water.
Use a potato brush (or just your fingers) to scrub off any debris or residue from the mussel shell.
To remove mussel beards, grab the little spongy piece with two fingers and tug it towards the hinge, or use a sharp knife to scrape it off.
If you find any mussels with open shells, lightly tap the side of the mussel against the side of the sink. If the mussel closes up again in response, it's alive and good to cook. If not, throw it away. Mussels, like other types of shellfish and mollusks, need to be cooked while still alive to avoid issues with bacteria.
Keep on ice or in the fridge until ready to cook. Do not close up a bag or keep them fully submerged. They are alive, so they still need to breathe or you could end up with some stinky, inedible mussels.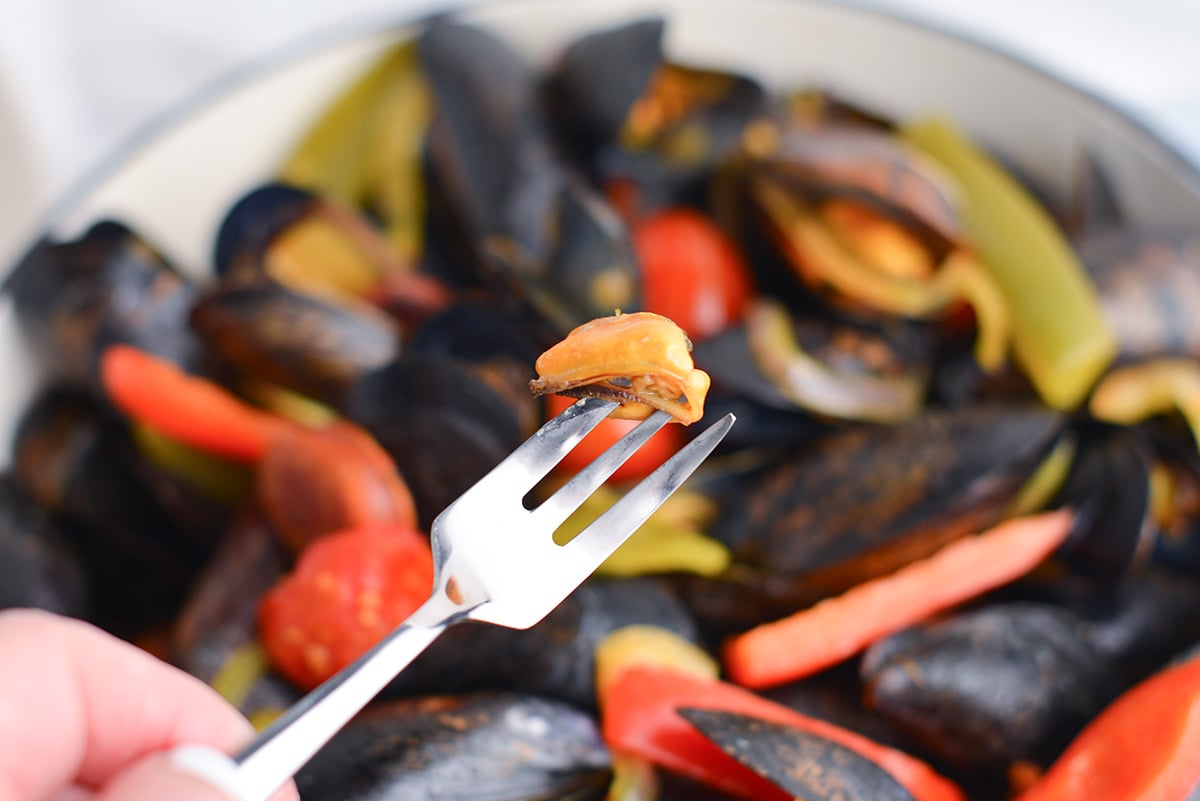 What You'll Need
This recipe is very verstile. The mussels need enough liquid to create steam and not totally evaporate. The vegetables are best when they still have a toothy snap and aren't totally soft. The exact amounts can be left up to you, but make sure you have some of the flavorful sauce left in the bowl to eat with bread.
Chorizo- The links I get are typically already cooked, but if they aren't, cook them and then slice and brown.
White wine or sparkling wine– A sweet wine will do you well here. If you don't want to cook with alcohol, try a cooking wine, which is less alcohol content, but still with flavor or chicken stock or seafood broth. The alcohol will evaporate, making this dish safe for consumption. Sauvignon blanc and pinot grigio are good pics.
Water- The goal is to have some broth left, by adding a small amount of water you give yourself a little more wiggle room for the evaporation.
Unsalted Butter– Adds to the richness of the broth. If using salted butter, omit the additional salt. Alternately, swap butter for 2 tablespoons of olive oil.
Coarse kosher salt and freshly cracked black pepper– For seasoning, adjust based on preference and if you use a fine sea salt, reduce to 1/4 teaspoon or just a few shakes.
Saffron- These golden threads will provide a glorious yellow hue, aroma and floral flavor that pairs perfectly with smoky chorizo. A little goes a long way for this flavorful broth and yes, saffron does cost a pretty penny. It can be omitted, but really makes this dish special so I don't suggest it. Luckily saffron stores well so you can use the same jar sparingly for a long amount of time.
Fresh Garlic- I really prefer fresh garlic to jarred. Slicing makes for a less pungent garlic flavor than mincing. If you want a garlic-forward dish, mince or press the garlic cloves.
Onion– Feel free to use a white, red, yellow or sweet onion.
Bell Peppers– Any color or variety just equal to one whole bell pepper cut into strips and then haved for easy eating.
Grape Tomatoes– I love a soft, smashed tomato in the broth on bread.
Fresh Mussels– We used wild caught PEI mussels (Prince Edward Island). Just make sure they are healthy, no overly fishy smelling, scrubbed and debearded.
Fresh Lemon Wedges– These are optional, but a spritz of fresh citrus juice brightens nearly any seafood dish.
Fresh Parsley– Also optional, a fresh green sprinkling always looks pretty.
Serve with a loaf of toasted bread or over pasta like a clam sauce, or even crispy French fries like steak frites with mussels. I also like fresh lemon juice or lemon zest. Variations include making them spicy with a few drops of hot sauce or crushed red pepper flakes.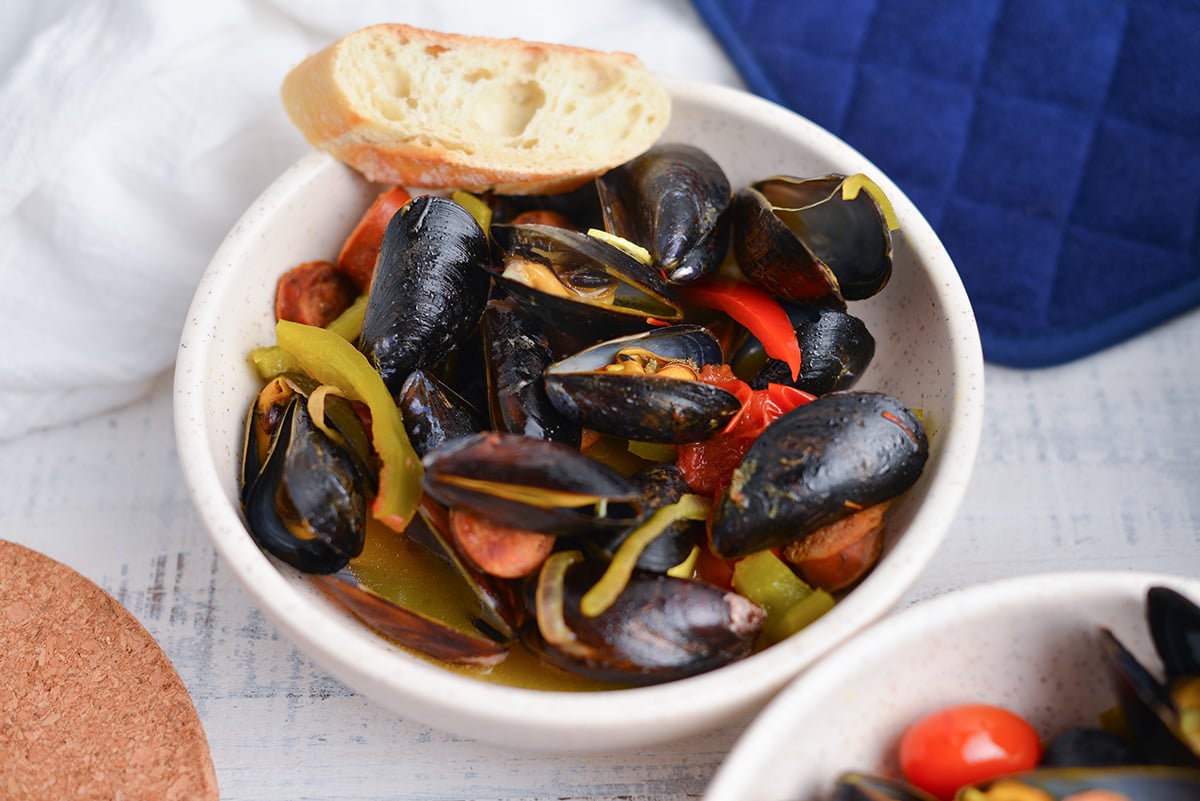 How to Steam Mussels
Our steamed mussel recipe starts with browning the chorizo sausage. Yes, it is already cooked, but the natural oils will be enhanced markedly if they give a nice sear. Heat a large skillet or cast iron pan over medium-high heat. If using stainless, use a touch of oil or non-stick cooking spray. Sear the chorizo slices until nicely browned and fragrant and then set aside.
Pick a large pot or Dutch oven that is deep enough for all of the mussels. The recipe calls for 2 pounds, but you can do anywhere from 1-3 pounds using the same amount of broth. This is steaming, so the mussels won't be submerged in liquid, you just need enough to create steam on the bottom and not run dry. Combine the wine, water butter, salt, pepper and saffron over medium heat until simmering. The threads won't be totally dissolved, that is fine.
Add the onion, bell pepper and garlic to the pot, give it a good stir, then top with raw cleaned mussels, cover. Keep covered for 4-5 minutes or until mussels have opened. Add the browned chorizo back to the top and cover for another minute. Depending on how many mussels you have or the size of of the pot, you might need to rotate them using tongs or a slotted spoon to get all of them equally cooked.
Transfer to the mussels and broth to a large bowl, trying to spoon the liquid over the cooked mussels to keep them wet. Discard any mussels that failed to open.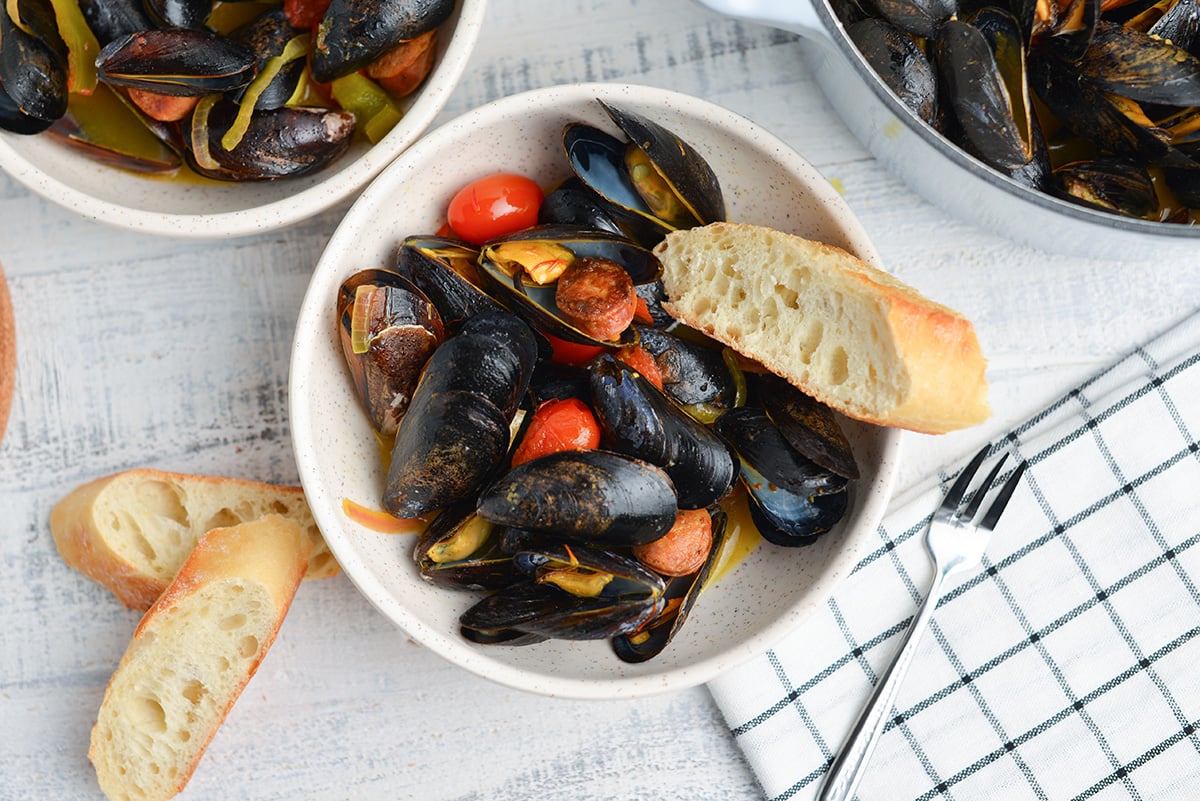 Tips for Cooking Mussels at Home
Cooking mussels at home can be intimidating to some folks, but it is actually really easy. Here are a few simple steps to ensure perfect mussels every time!
Start with good mussels like Prince Edward Island Mussels. They are known for being consistently delicious, sustainably farmed and affordable. The tag on your bag of mussels will tell you where they were caught. Look for the code "PE" to signify Prince Edward Island.
Mussels should be prepared within a few days (if not hours) of purchasing. Store them on ice or in the refrigerator with the bag open. Remember, they are still living and need to breathe to stay good. Don't suffocate them.
Rinse them in cold water. scrubbing their shells with a potato brush to remove any debris or seaweed and debeard them. Discard any mussels with broken shells or that are already open prior.
Do not oversteam your mussels. People tend to want to steam little longer to "make sure they are done," but this can also ruin your meal. Mussels are done when the shells are open, which only takes about 4-5 minutes. Which also makes them one of the quickest meals out there! The meat will be plump and juicy.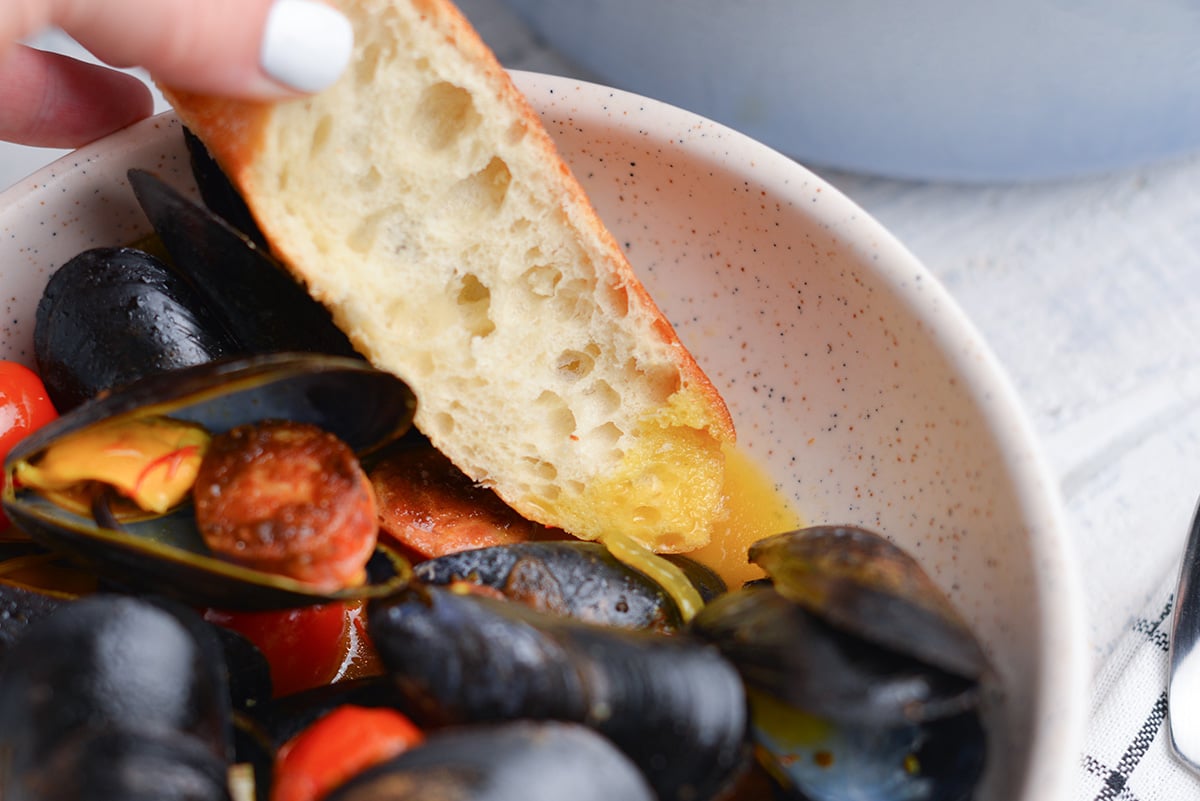 Storage & Leftovers
Mussels are best enjoyed freshly after steaming. They are small, little guys, so it isn't hard to eat the whole batch in one sitting. Should you have leftovers, remove the meat from the shells and store it in an airtight container in the refrigerator for up to 3 days.
Reheat by gently heating in a saucepan on the stove. By all means, use the microwave, but know that it tends to make any seafood chewy. I do not recommend freezing leftover mussels.
For more information about Prince Edward Island Mussels, mussel recipes and more, please visit their website at PEImussels.com.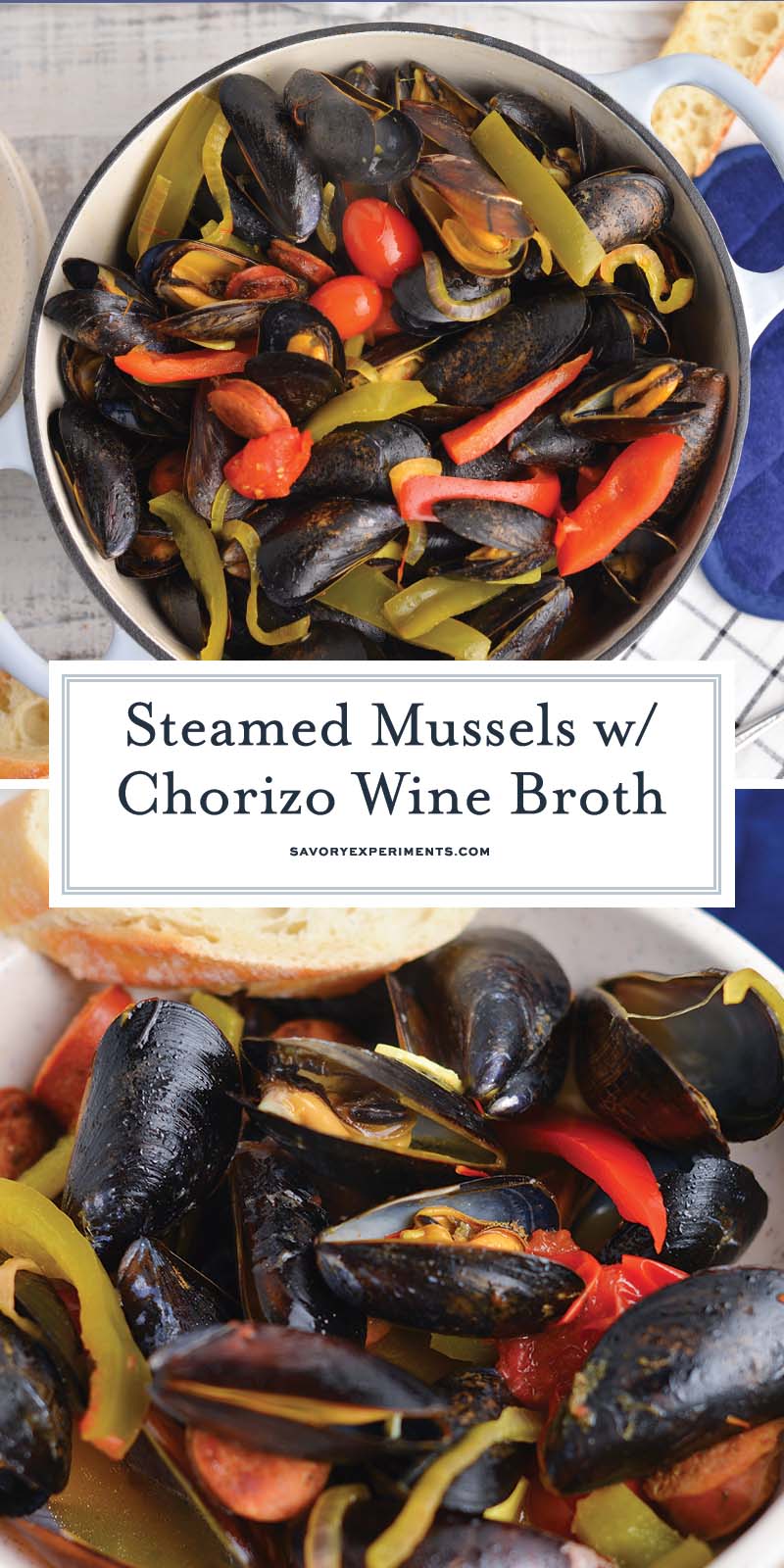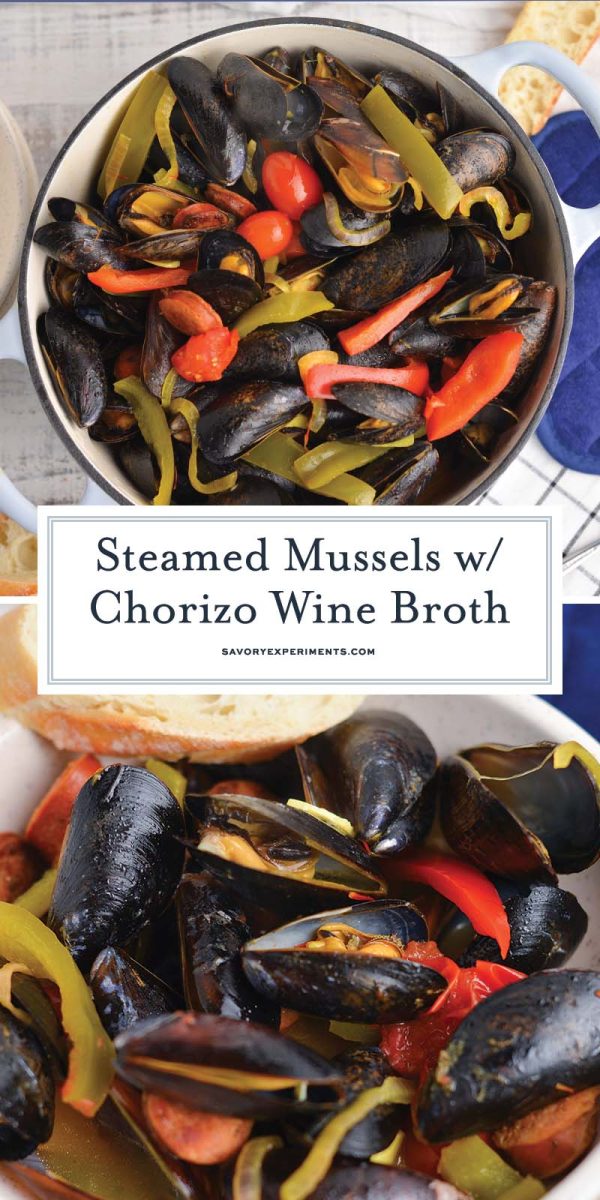 More Easy Seafood Recipe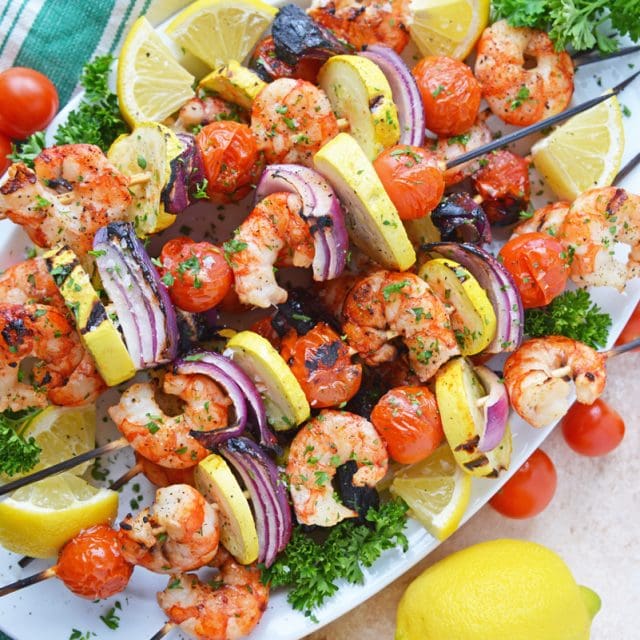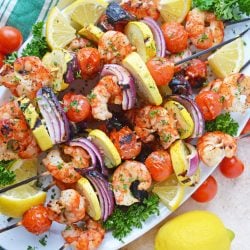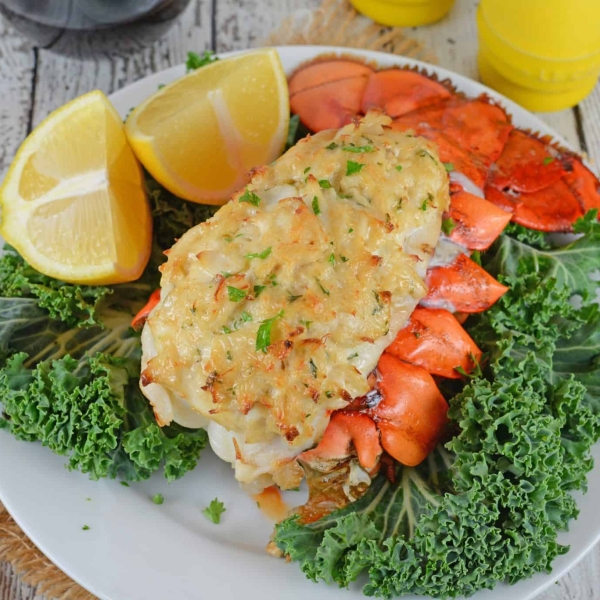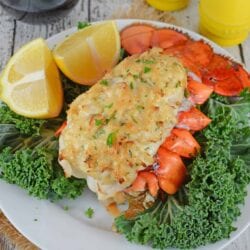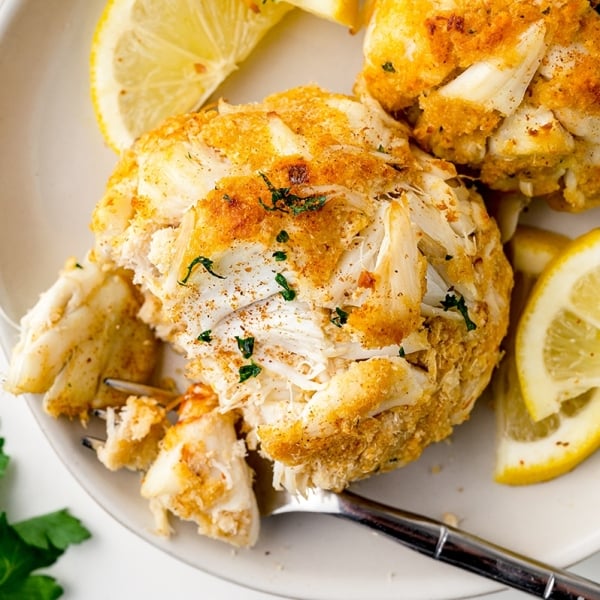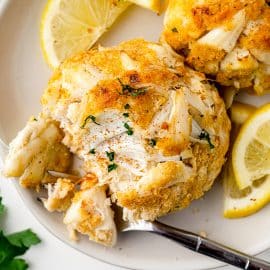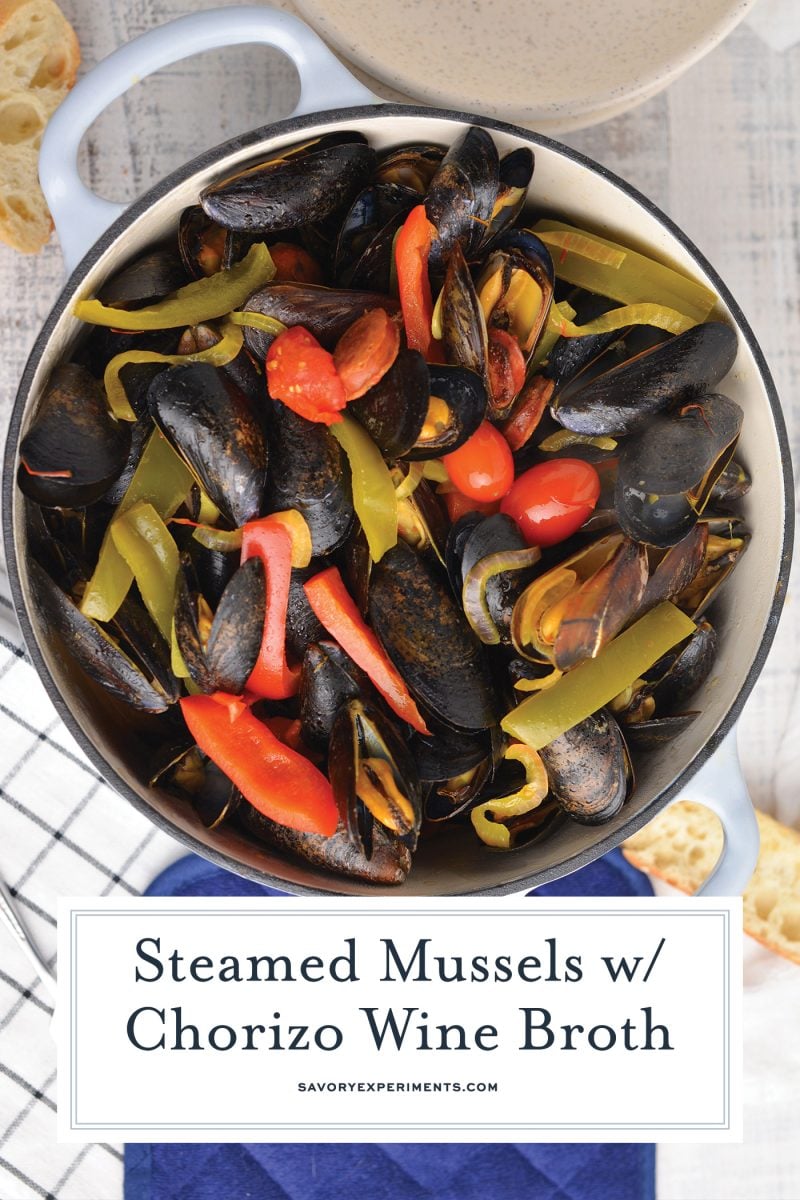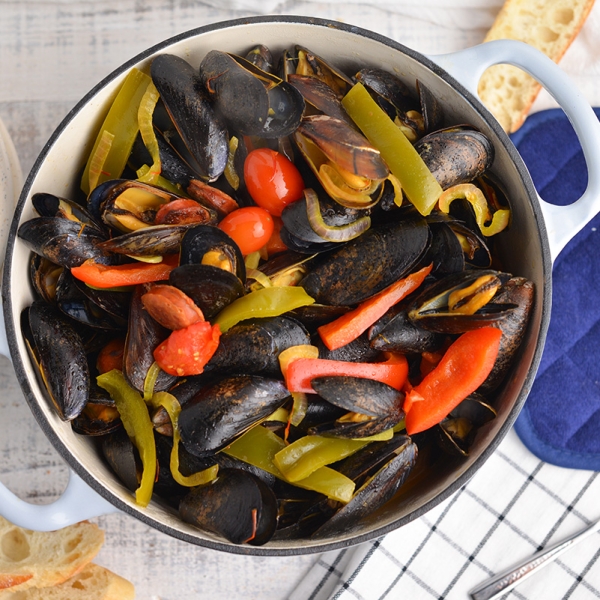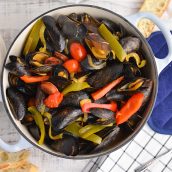 Steamed Mussels Recipe with Chorizo White Wine Broth
Succulent steamed Mussels in a savory butter, chorizo wine sauce. It's SO good, it's slurp-worthy. Crusty bread for sopping up broth is a must!
Instructions
Heat a large skillet or cast iron pan over medium-high heat. Sear chorizo slices until nicely browned and fragrant on both sides. Remove and set aside.

In a large pot or Dutch oven, combine the wine, water butter, salt, pepper and saffron over medium heat until simmering.

Add the onion, bell pepper, tomatoes and garlic to the pot, then top with raw mussels, cover. Keep covered for 4-5 minutes or until mussels have opened. Add the browned chorizo back to the top and cover for another minute.

Transfer to the mussels and broth to a large bowl for serving, spoon the sauce over the mussels as you transfer. Serve with fresh bread.

If you've tried this recipe, come back and let us know in the comment or star ratings!
Nutrition
Calories:
542
kcal
,
Carbohydrates:
11
g
,
Protein:
53
g
,
Fat:
17
g
,
Saturated Fat:
23
g
,
Cholesterol:
194
mg
,
Sodium:
3526
mg
,
Potassium:
687
mg
,
Sugar:
2
g
,
Vitamin A:
1770
IU
,
Vitamin C:
46.8
mg
,
Calcium:
62
mg
,
Iron:
11
mg